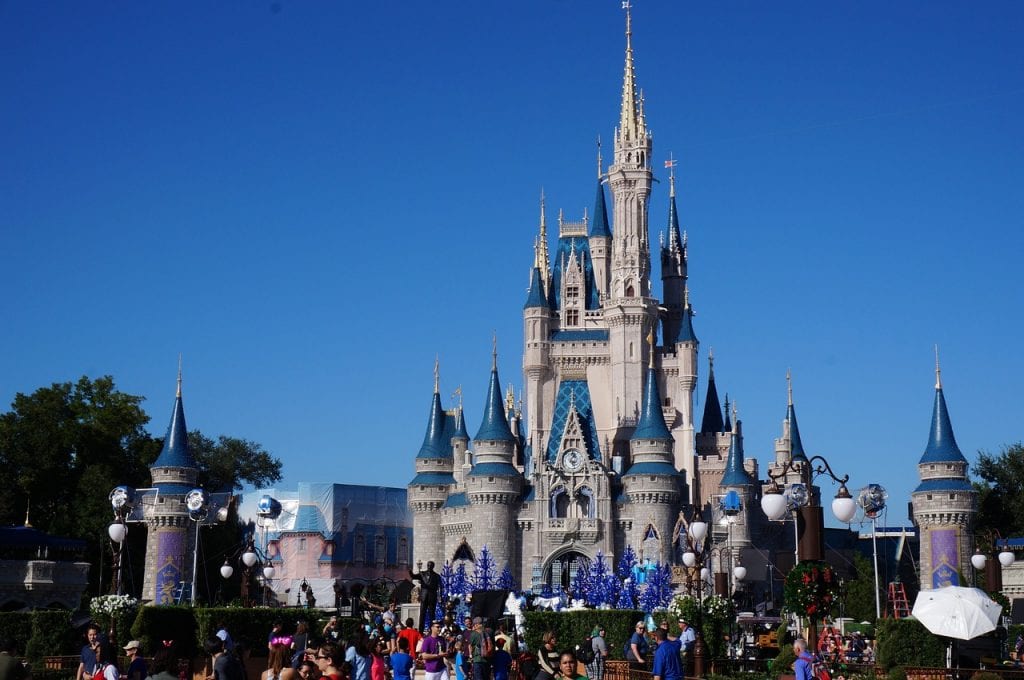 Nighttime Celebration Like None Before Will Light up the Resort with
a Glittering Parade, Street-to-Sky Fireworks Show and a Fun-filled 'World of Color' Featuring Mickey Mouse, Fountains, Music and Visual Surprises
ANAHEIM, Calif. (January 28, 2015) – Three sensational new nighttime spectaculars will dazzle guests at the Disneyland Resort when the Diamond Celebration begins Friday, May 22, 2015. Nighttime will glitter as never before when the latest technology and immersive special effects lift the "Paint the Night" parade and "Disneyland Forever" fireworks spectacular beyond anything seen in the past at Disneyland Park. In Disney California Adventure Park, a new "World of Color" show featuring Mickey Mouse will tell the story of Walt Disney and the Happiest Place on Earth through fountains, film, animation, a stirring musical score and amazing visual surprises.
The electrifying new shows will take guests into the worlds of Disney stories like never before, celebrating 60 years of magic with a nighttime parade that shines with more than 1.5 million individually controlled lights – the first all-LED parade at the resort; a reinvention of the classic fireworks that adds projections to transform the park experience; and a moving, new version of "World of Color" that celebrates Walt Disney's dream for Disneyland.
In addition, the iconic Sleeping Beauty Castle in Disneyland and Carthay Circle Theatre in Disney California Adventure will glisten and gleam for the celebration, each with its own diamond medallion. The Disneyland Resort and surrounding streets will sparkle with Diamond Celebration décor and festive banners in shades of Disneyland blue. Also bearing the diamond anniversary theme, creative merchandise and food items will be designed to complement the celebration.
https://www.cuddlynest.com/blog/wp-content/uploads/2016/06/walt-disney-world.jpg
850
1280
2015-02-07 13:09:29
2018-11-04 00:02:47
Disneyland Resort Adds New Nighttime Spectaculars for Its Diamond Celebration