When it comes to choosing between two Vietnam vs Thailand travel destinations, it is not easy. There are several factors to consider. What kind of vacation are we looking for? What is the budget? How much time do you have? Who are you going with? These are just some questions we suggest you to answer. Then, you can go on packing the luggage for sustainable travel to Asia.
If you have to choose between two exotic and budget-friendly destinations: Thailand and Vietnam, what then? Both countries are part of Southeast Asia. What's more, both are famous as backpacker paradise and loved by authentic travelers, offering authentic experiences, such as Ha Long Bay Tour – we definitely recommend experiencing the wholeness of South East Asia with budget travel tips!
Vietnam vs Thailand: What to Expect
Thailand: the most Fun Country in the World
Cozy and festive, exotic and tropical, cultured and historic, Thailand versus Vietnam offers a thousand attractions. From striking temples and tropical beaches to the always comforting smile of its people, it is a destination to have fun.
If it is the first time you travel to Asia, it is the ideal destination. Many of its inhabitants speak English, so communication is easier. Bangkok Thailand is a developed city. While it retains the charms of Asia, the culture sock may not be as great, in comparison with neighbouring countries in South Asia.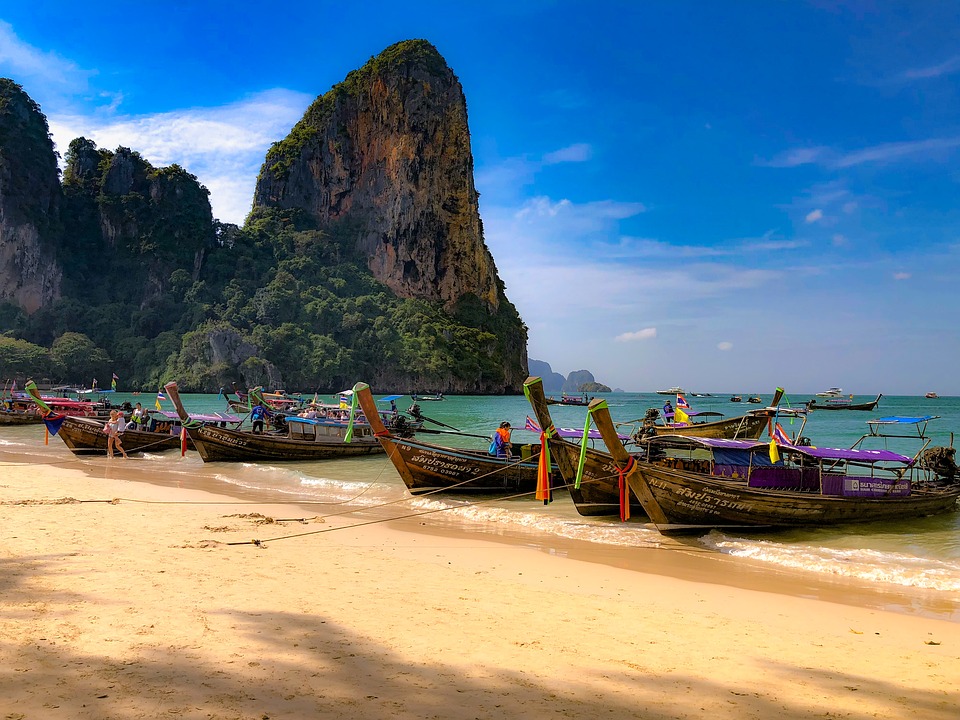 If you are looking for a destination with dream beaches, Krabi, Southern Thailand is just perfect. Do you remember the famous movie "The Beach" starring Leonardo Di Caprio? It was shot here on the Maya Beach, Thailand. There are thousands of similar beaches throughout the country (in fact, the Thai government has decided to close Maya Beach to the public between the months of June to October to avoid further deterioration of its natural heritage).
Surely you have also heard about the famous Full Moon Party. It is said that Thailand is the most fun country in the world. It is celebrated on the island of Koh Phangan once a month and is the high point of chaos and fun. Maybe that kind of parties are not to everyone's liking, but if you're there by the date indicated, it's worth seeing for yourself at least once in a lifetime.
If you are keen on diving, a must-visit is the Similan Islands. They may not be as popular as Koh Tao. But this is only because the nature reserve is not open all year round. It must be said that there is also a substantial difference in the price. Koh Tao is the best place if you are an inexperienced diver and your goal is to get a license. Many head to Koh Tao to obtain one, as courses are one of the cheapest you can possibly find. 
On the other hand, we have the North of Thailand, the most cultural part of the country. Here, people are calmer and more receptive. In the North of Thailand, you will find that image of Southeast Asia. It is full of the typical mountains and valleys, rivers and waterfalls, temples and history. Places like Chiang Mai, Chiang Rai or Pai are a gateway to Asian ancestral culture.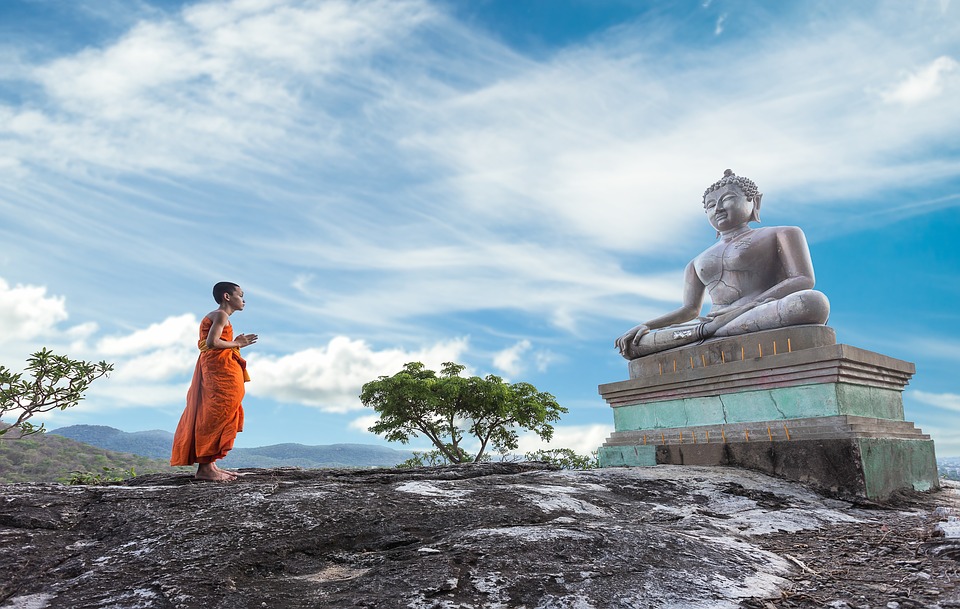 Vietnam: History, Beauty, and Culture
Its attractions are almost endless: a cultural diversity that combines centuries of local history.  Both Chinese and French had a large influence over Vietnam throughout the centuries.  Eternal rice fields, paradisiacal beaches, and natural landscapes are among the most beautiful in the world. Definitely visit Ha Long Bay, for shopping and for the fresh food that is common in Vietnamese cuisine!
Looking for an adventure? Vietnam, a little more shocking than Thailand but not as extreme as exotic India, is the middle ground.
While films like Apocalypse Now or Platoon are recent classics of the history of cinema, many relate Vietnam history to war. Picturing the Cu Chi tunnels is something common, yet make the country special.
Vietnam is your destiny if you want to have a deeper experience and you are open to new points of view. Local dynasties, Chinese occupation, the Hindu kingdom Champa, the French colonization, the union of Indochina, the occupation of Japan during the Second World War, the division and horrors of the Vietnam War, the consolidation of the communist regime, the opening towards Capitalism … The intense history of Vietnam cannot stop beating you behind every corner of the country.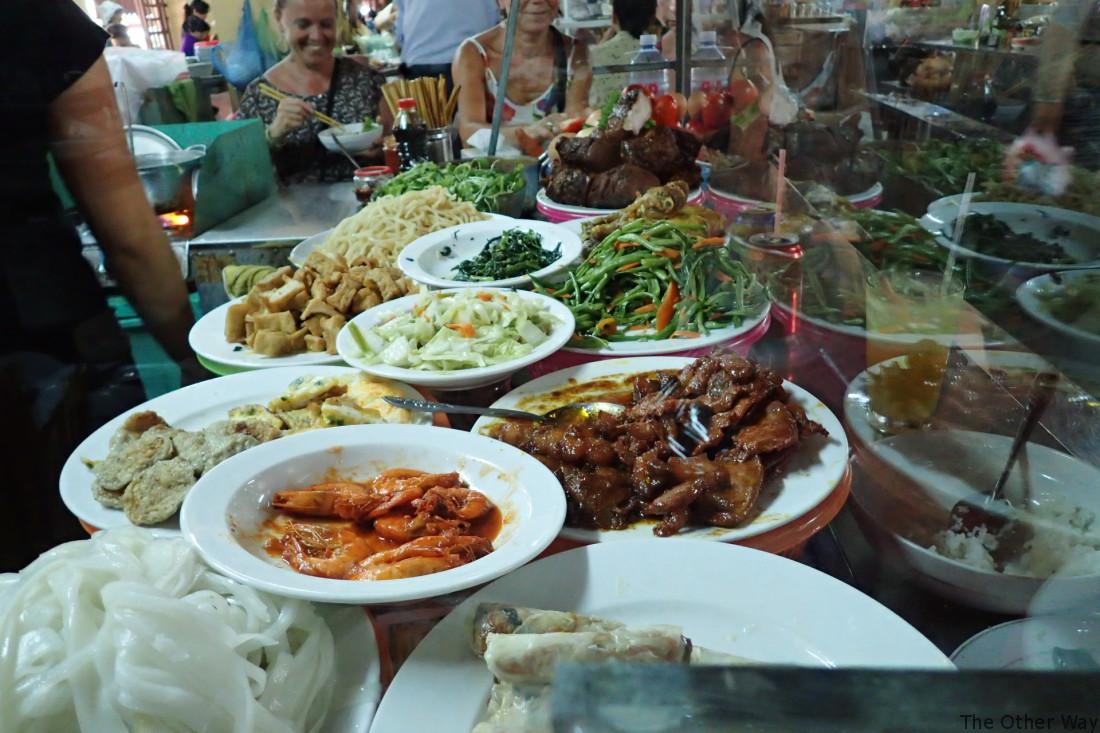 One of the most magical things about Vietnam is its gastronomic culture. Go out to the street and share a table with the locals in a den where you would probably never enter. Open your mind and try new things, soak up their culture and their customs and above all, observe. Sometimes communicating with locals is tricky.  Since a large part of the population doesn't speak English, prepare yourself to use body language throughout the trip.
Of course, Ha-Long Bay is a place you can not miss. Get lost in the rice fields of Sapa, if you are good at riding a motorcycle – do not hesitate to rent one! Go on exploration as authentic adventurers. Go canyoning around Da Lat and take some time in Hoi An (read: What to do in Hoi An)to visit the best tailors in the world.
Thailand or Vietnam?
As a summary, we will say that both countries are a great option. It does not matter if you are a backpacker, or a solo traveler. Or, if you go on family vacation with kids. Budget-wise, the choice is irrelevant, as in both countries prices are quite similar. 
So, for the first trip to Asia, Thailand is an enviable country. It is full of contrasts, yet local sympathy flows over every corner. Vietnam, on the contrary, is more authentic and surprising.  Thus, it may be that the surprise is not to everyone's liking. If you want to combine culture and beaches, the right choice is Thailand. Do you are want to explore the history and experience a cultural shock? Then Vietnam is surely your target destination. But before you head to Ha Long bay in Vietnam, read our top things to do on a budget in Hoi An, the Lantern City in Vietnam, or what to do on a budget in Hanoi, Vietnam.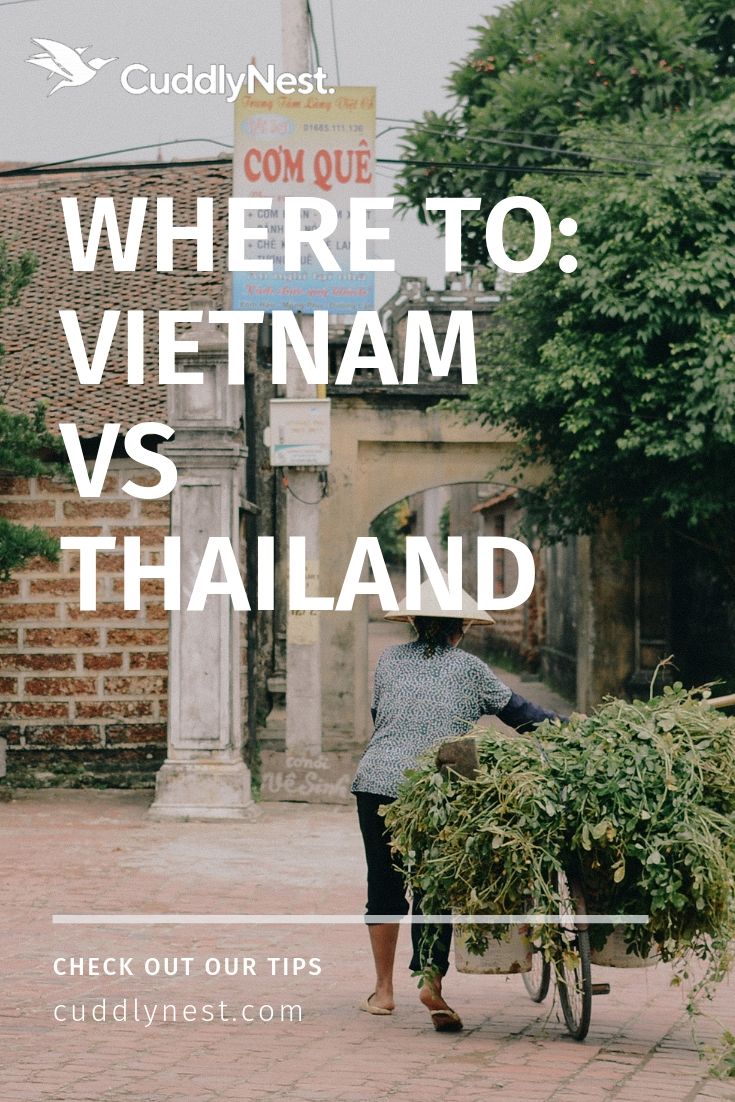 https://www.cuddlynest.com/blog/wp-content/uploads/2018/05/boat-164989_960_720-1.jpg
640
960
2018-05-04 11:00:15
2020-09-18 06:45:12
Vietnam or Thailand, Where Should I Go?