You may think there is no difference, but some cities are great, and some are the ultimate family trip destinations for experiencing the best Christmas holiday getaway. There is plenty of family attractions all over the East Coast. We have picked the best family vacation itinerary attractions for budget travelers in the most family-friendly cities in the US. Read on and get ready for the perfect family time this winter holiday season!
San Francisco has a lot to offer for families with young children, teens, and even toddlers. It is easy to travel here with infants as well, as most places in San Francisco offers free parking, so visiting museums, parks, and other attraction will be no problem. You can also get into the old cable car to get around!  From Golden Gate Park with its many attractions to Walt Disney family museum, everyone has something to do here. If your kids want to spend their day in an amusement park, San Francisco will be the perfect place to be – the Pier 39 has all you can imagine. To wrap up the day, go to Chinatown with its colorful lanterns, the smell of fresh dumplings and sweets in tea houses and enjoy the Eastern culture in the heart of the West.
Who needs a San Diego package holidays when your family is unique? DIY your own family trip and find the best deals, handpicked and enjoyed only by you. Visit the century-old Belmont Amusement Park or see Balboa dancers mastering the nuances of the dance in Balboa Park. Spend a day outdoors watching tide pools and exhibits, taste the seafood near Shelter Island and watch the sun go down at Sunset Cliffs. Fresh air, the right sizing of the city and location by the coast make San Diego one of the top destinations for a family trip.
If one city calls for a "family friendly" label, then it is Chicago. From the Navy Pier to Millenium Park and Shedd Aquarium, Chicago provides loads of attractions for every family member, no matter the age and interests. You can grab an original rainbow cone at Navy Pier, shop around with your family and take the must-have selfie with Cloud Gate in the background. But there is a lot more to it; Jay Pritzker Pavilion, the Crown Fountain and Lurie Garden, among many other awesome attractions are granted to entertain you all day long. For budget travel, remember that Shedd Aquarium has free admission days listed on their website, while the 4D theatre is free for the basic viewing when purchasing the ticket.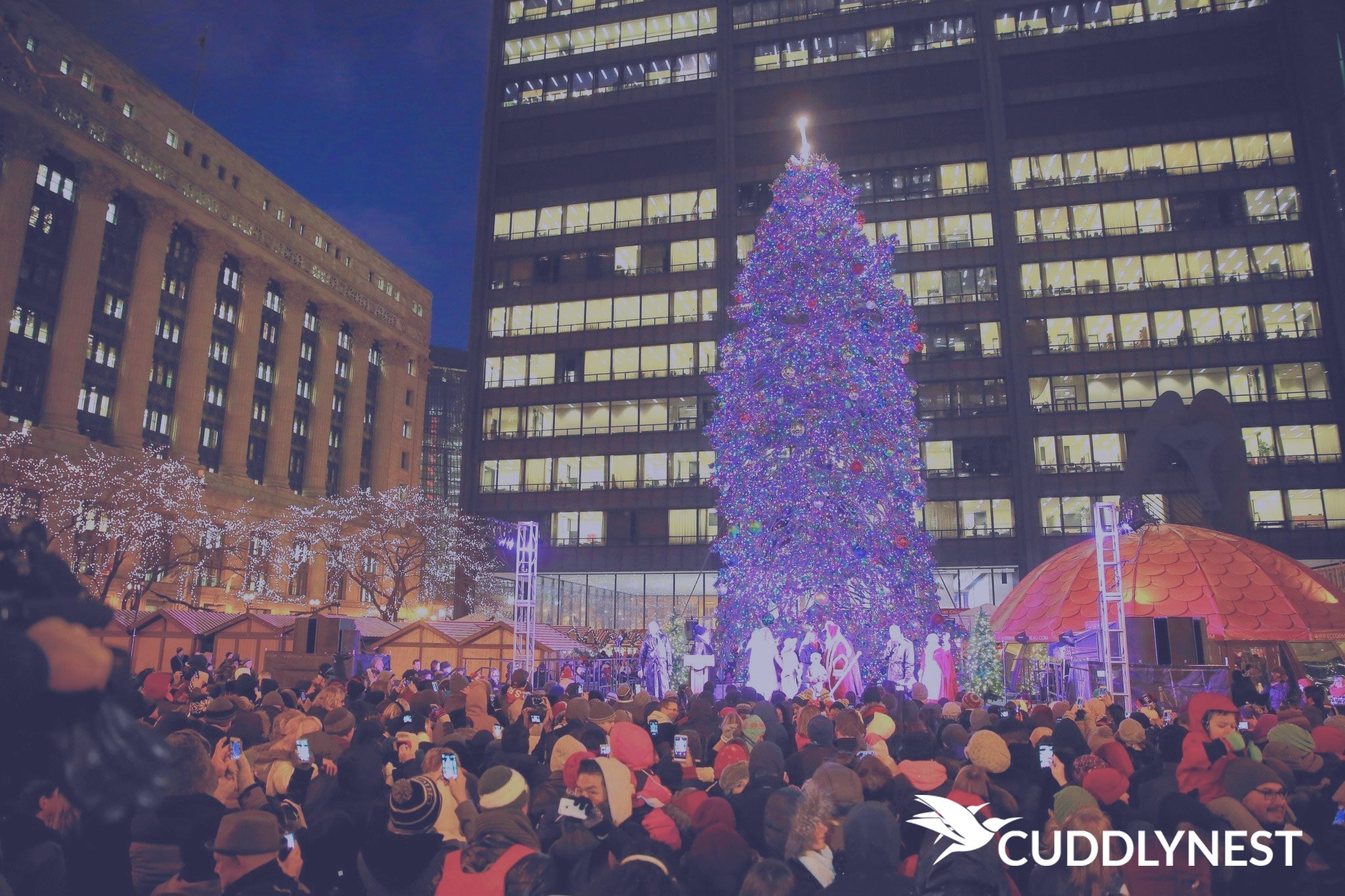 If you want to provide your kids with some knowledge of the US and show them the White House, Washington is a place to go. Large, yet airy and dense of parks, it has a lot to offer to those seeking a bit more of an educational trip. You can visit museums specialized in the US history called Smithsonian Institutional Office and just spend amazing time in Washington's green areas and amusement parks.
From Frank Sinatra to Kevin getting lost in NY Christmas spirit alone, New York has something to offer not only for adults but also for kids. It is exceptionally welcoming for families with pets. Starting with climbing up on the crown of the Statue of Liberty, continuing with the Metropolitan Museum of Art and finishing off with a relaxing day at the Central Park, it is hard to find a better destination for a family city getaway. Do not forget to take your dog with you – at the Central Park, dogs are allowed off-leash between 6 a.m. and 9 a.m. and then 9 p.m. to 1 a.m. In the middle of the day, you can leash your pet and enjoy your time with family for almost free – just check what activities are hosted beforehand. If you happen to love diversity and want to try some new foods, then Chinatown will top your family's list. Pork buns, dumplings, and hand-pulled noodles are must, and you can also get some vegan bubble tea, or shop around in markets for everything starting from dried fish to herbs and spices. To hang out with locals, go to Columbus Park for playing Tai Chi, chess or mahjong. Still craving some nature? Check out the Bronx Zoo – the largest metropolitan zoo is free on Wednesdays, but if you cannot make it, ask for the general admission ticket for half the price of the standard ticket.
Your family will love the Museum of Pop Culture, and you will have a great time exploring the pop culture form a little bit more scientific perspective. Bundle the museum attendance for free on Thursday with the Museum of Flight and   Pacific Science center for the ultimate winter holiday vacation. With Vietnamese restaurants popping up all around, you must try Pho along with the well-known favorite dessert of Obama Fran's Chocolates.
No matter which city you choose to go to, remember to enjoy your time with family. Do not plan too much and run around the museums – instead, experience a little different city culture, try new foods, spend relaxing hours in city parks and go to places you have never been before. Most importantly, do not get stressed out trying to provide your family with the perfect vacation – just plan ahead, get to know the best places and take care of everyone's needs and wants to agree on the places to go to.
Enjoy and be happy with cuddlynest.com

https://www.cuddlynest.com/blog/wp-content/uploads/2018/10/Portada-blog.png
320
520
2018-10-26 13:54:09
2019-04-09 13:50:59
Best Christmas Holiday City Breaks for Families in US