Tokyo is a hub of different elements of Japanese culture bringing together the timelessness of Japanese zen, meditation, and the importance given to nature, and more modern elements such as anime-themed restaurants and the most unique maid cafe concept which can be found in many places. Japanese culture is very unique in itself. Indulge in the best sushi in the world at local street food stalls at Toyosu Fish Market and delicious Japanese food in the most luxurious fine dining restaurants, visit the Tokyo Tower which is the tallest tower in the world, and enjoy the lovely view of Tokyo bay and Mount Fuji.
Visit the renowned Tokyo Station which is a train station, and the area around it, take a Japanese cooking class and admire the multicultural influences in downtown Tokyo. With a bustling nightlife in the Roppongi hills area and over 200 Michelin-star restaurants that make Tokyo food famous throughout the world, there's a lot to do when you go to explore Tokyo. Here's our list of the nine best things to do in Tokyo, Japan.
Nine Best Things To Do In Tokyo
Visit Tokyo Skytree, aka Tokyo Tower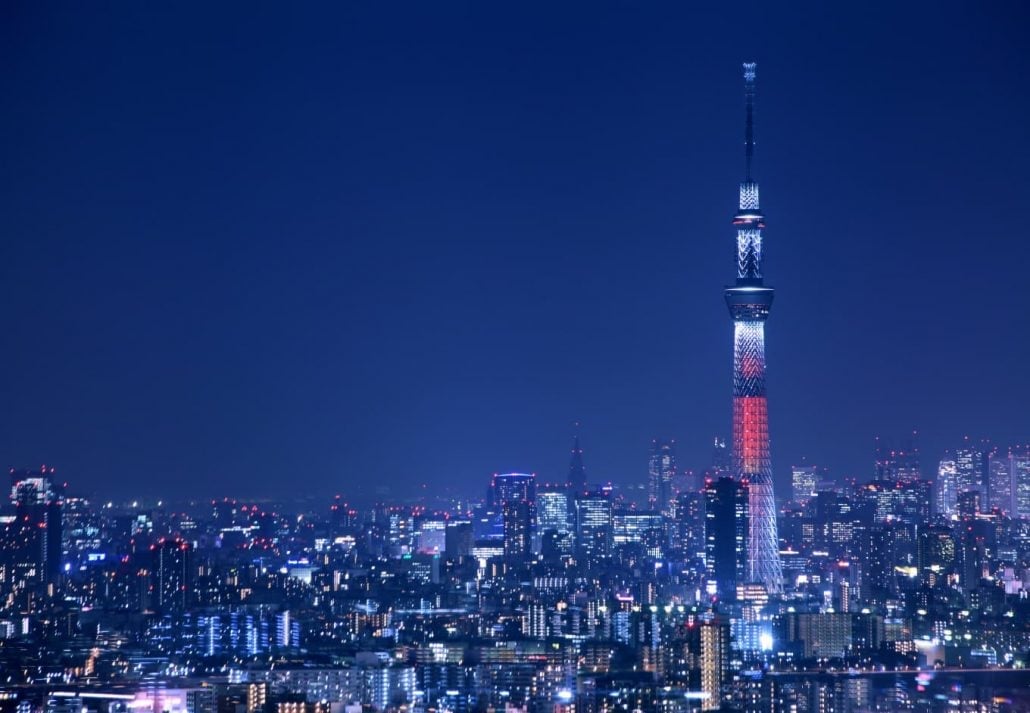 This 2,080 feet tall tower is the magnificent star of the Tokyo skyline. Tokyo Skytree, also known as the Tokyo Tower, is an amazing place to visit in Tokyo and is very popular amongst tourists. Located in eastern Tokyo, this tower has some lovely restaurants and shopping options at its base and some boutiques in the tower itself. But the place to be is its observation deck which offers 360-degree views of Tokyo's skyline. On days when the sky is at its clearest, you might even be able to spot Mount Fuji from here. It's about 10 minutes by road from the Tokyo station and about 20 minutes by train.
Visit The Imperial Palace And Its Gardens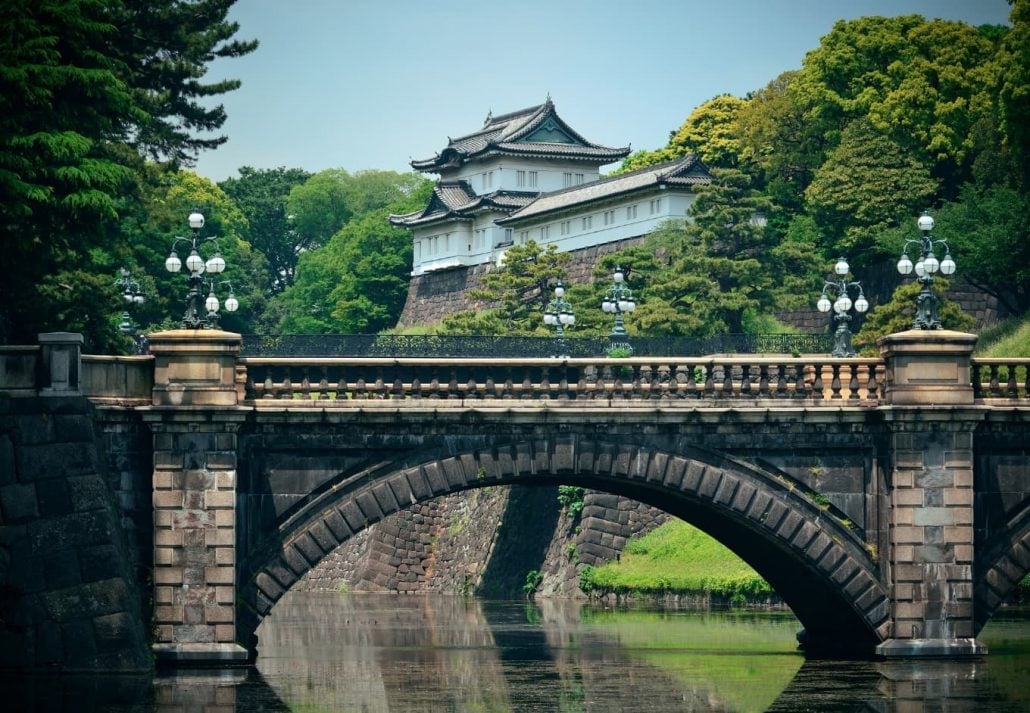 Japan has the longest-standing hereditary monarchy in the whole world, and the royal family still resides at the Imperial Palace. To visit the palace itself, a tour has to be booked in advance. There are two tours that happen every day and you can book one on their website. However, the Imperial Palace East Garden is open to the public throughout the year and is one of the best places to enjoy viewing the cherry blossoms during the spring season. Chidorigafuchi is also an important landmark where you can enjoy cherry blossom season, and it's the moat of the palace. The canal is beautifully lined with cherry blossom trees, the petals of which fall on the water creating a picturesque scene.
Relax At Yoyogi Park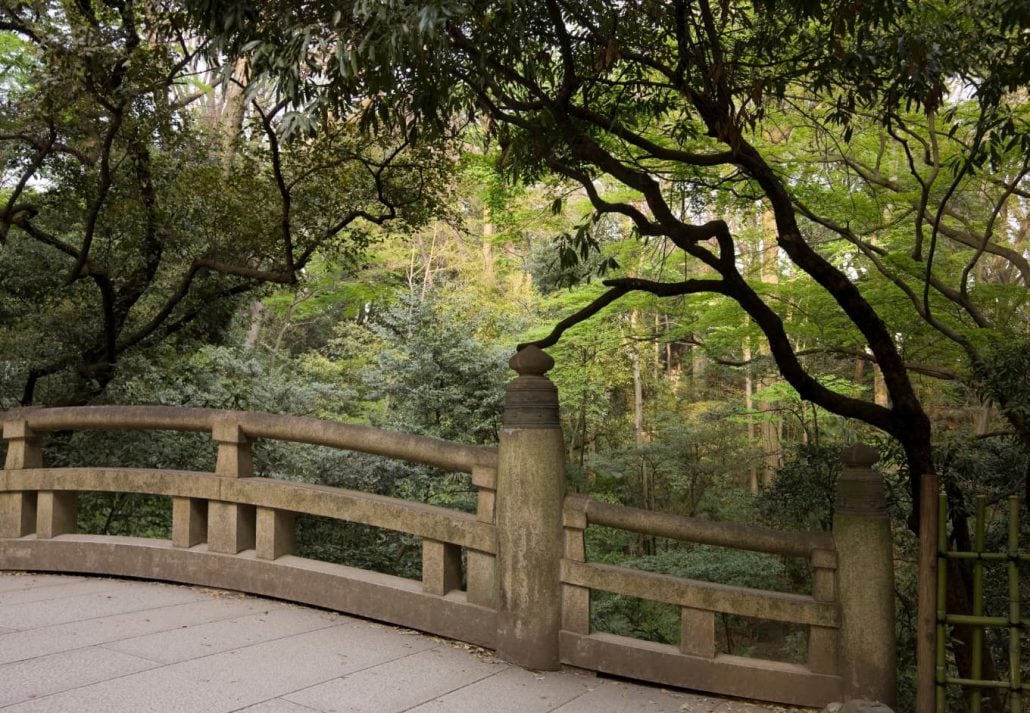 Yoyogi Park is located near the Harajuku Station and is generally utilized for events and fairs, but at the same time is also one of the most popular parks in Tokyo for cherry blossom watching. The park has lovely lush trees sprawled across 134 acres of land, and also has a gorgeous large pond to relax by. Have a picnic under these gorgeous trees, take a calming stroll by the pond, or just sit on one of the park benches and admire its beauty. You are sure to feel at utmost peace and tranquility while you're here.
Take In The View From Shibuya Scramble Square's Tower Deck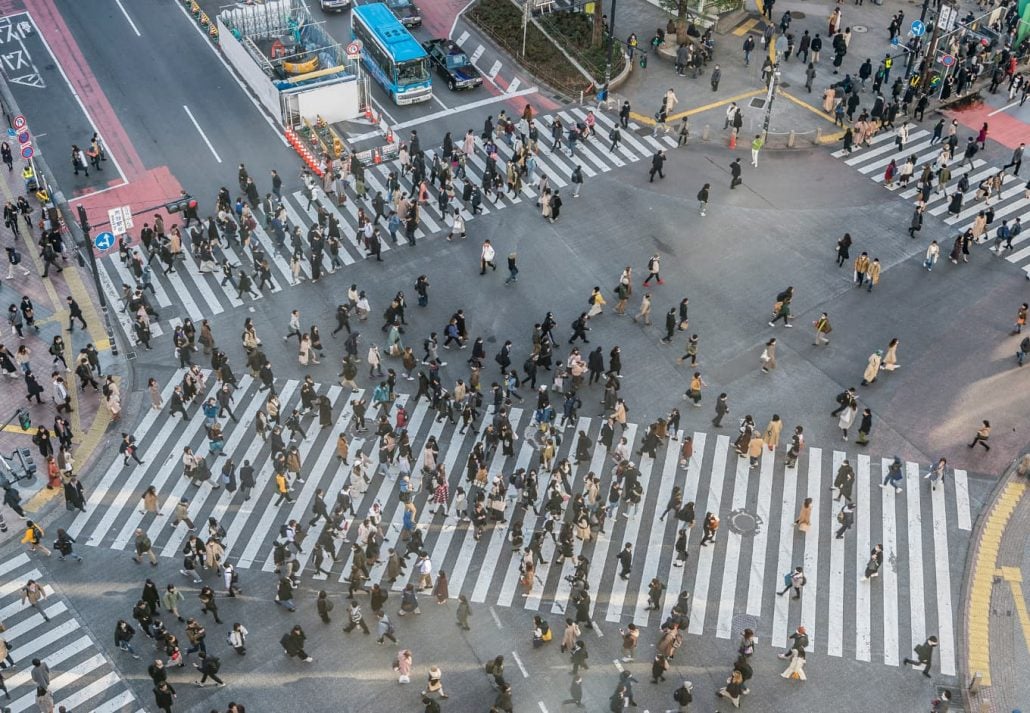 The Shibuya crossing is known to be the world's busiest intersection in terms of foot traffic. The Shibuya Scramble Square Tower near the Shibuya station in Tokyo city center looms over this crossing and views the crossing from the deck of the Shibuya Sky observatory which is about 750 feet high and offers the perfect view of the bustle on the street. This is the most unique experience you can have to see what a busy city Tokyo is. While heading here, be sure to also check out the nearby famous Hachiko statue made in honor of a dog who waited every day at Shibuya station to meet his owner even after the owner had passed away.
Experience The Cherry Blossoms During Spring At Ueno Park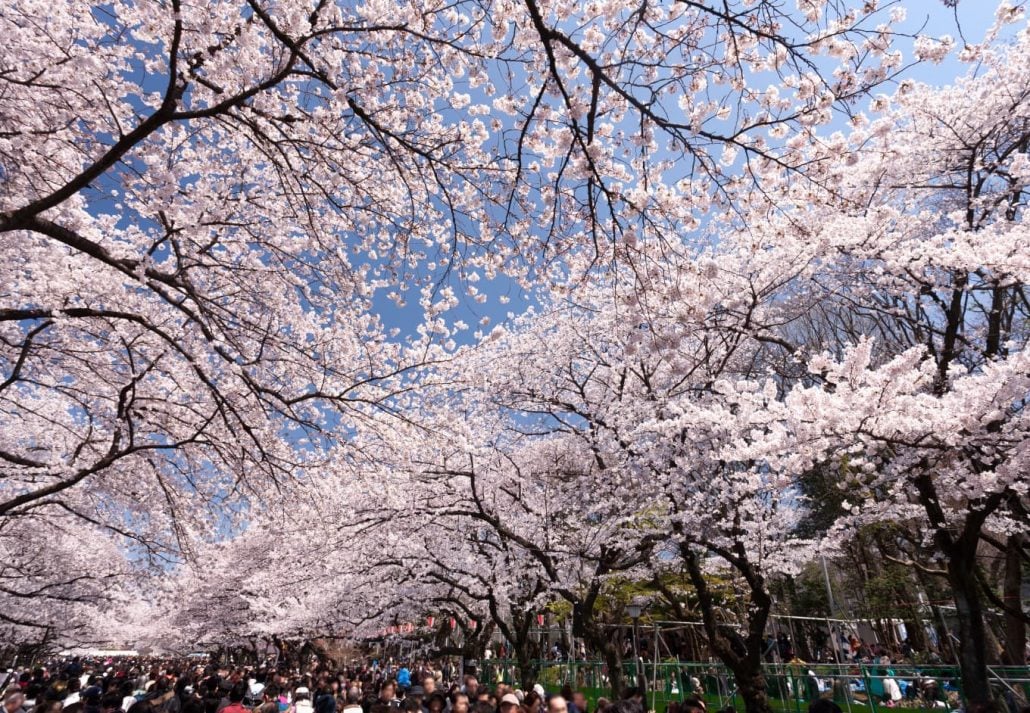 Ueno Park is one of the busiest spots to admire cherry blossoms since several people visit this park to attend Hanami (cherry blossom viewing parties). Located near the Ueno Station in central Tokyo, this is a large park featuring 800 to 1000 cherry blossom trees that bloom early. Most people come here for a picnic, and it's an incredible location to observe cherry blossoms in full bloom. The beautiful huge pond in the park contributes to the park's lovely charm.
Take A Trip Down Memory Lane, aka Piss Alley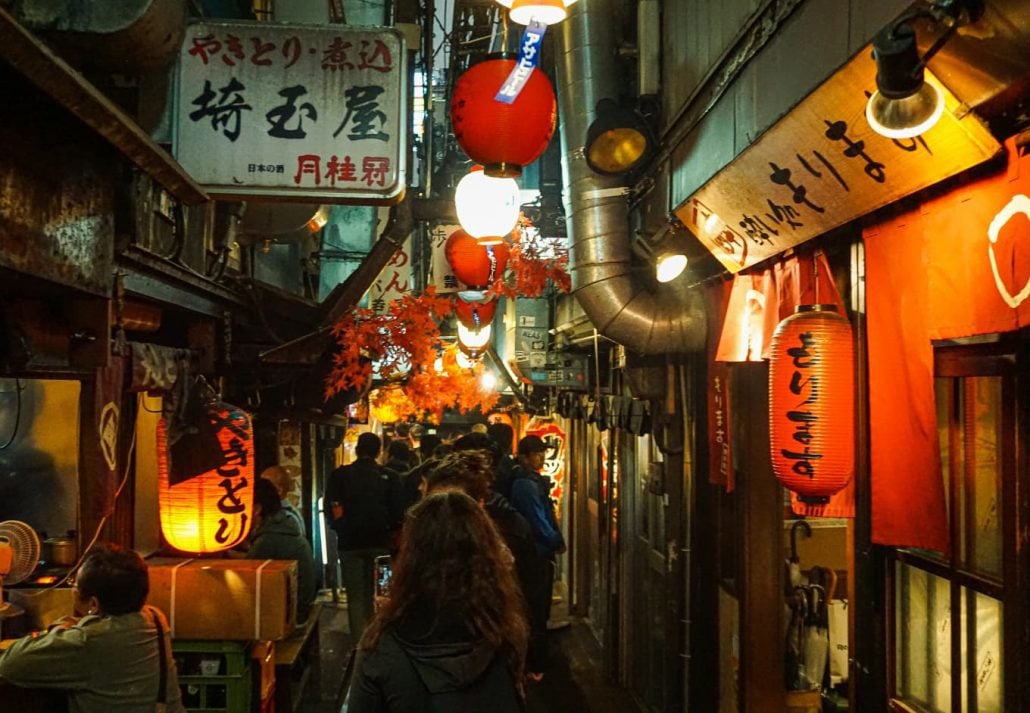 One of the best and most popular lanes in Tokyo for street food stalls and small bars, Memory Lane which turned into 'Piss Alley' over the years has some delicious food and drink options. Skewered meats called Yakitori that are paired perfectly with Japanese sake, shochu, and beer make for the best meal you can have in this lane. You'll also find hearty beef stews here, however, the vegetarian options are very limited.
View The Tokyo Skyline From The Tokyo Metropolitan Government Building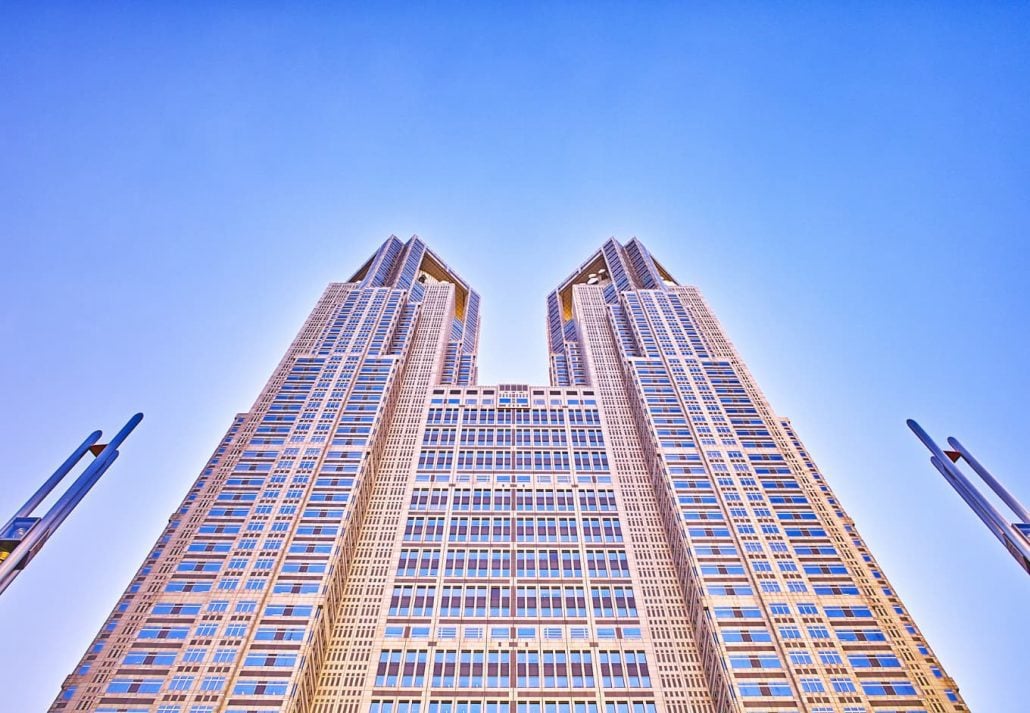 The Tokyo Metropolitan Government Building in Shinjuku near the Shinjuku Station is the perfect place to admire the skyline of Tokyo from. The south observation deck here offers a stunning view of Mount Fuji also visible in the distance when the sky is clear. Entry is free and they also have a gorgeous grand piano that is free for people to play. The views in the evening from this spot are breathtaking, with an expansive city of glistening lights looking back at you.
Have A Fun Time At Tokyo Disneyland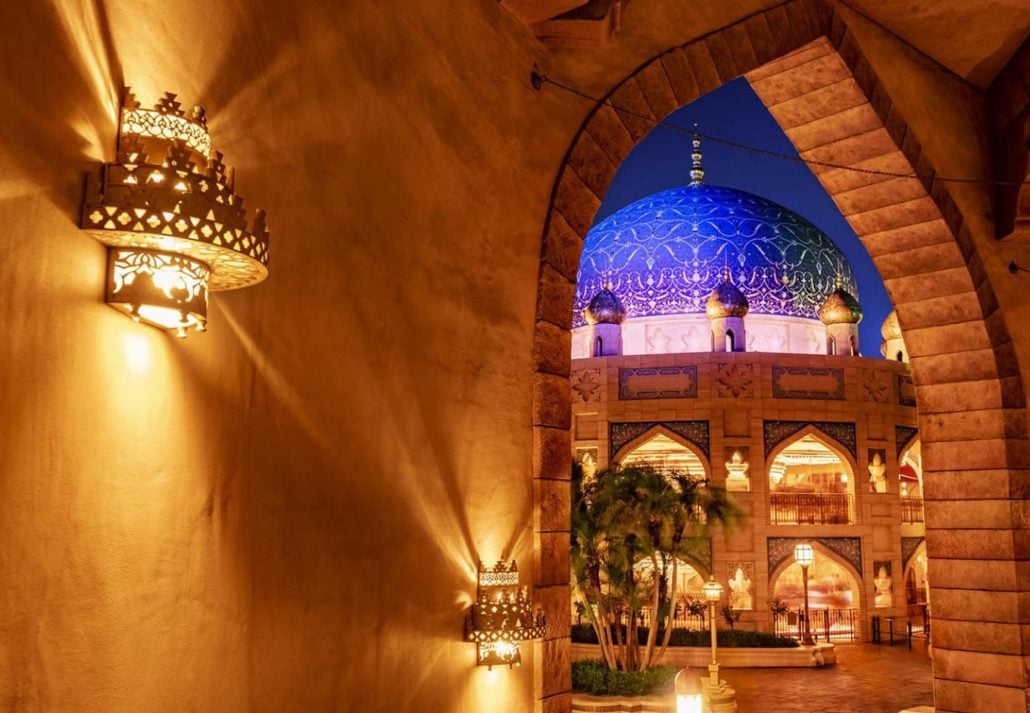 If you're traveling with your family, it is absolutely essential that you make a stop at Tokyo Disneyland. With two theme parks, four Disney hotels, six non-Disney hotels, and a shopping complex, this is a huge park that both kids and adults will love. Tokyo DisneySea is one of the most unique Disney parks in the world with a marine theme that takes you on a tour of the world's seas. This park is more for adults than its neighbor Disneyland, with adults being able to enjoy the coasts of the world, a broadway show, and even a cocktail on a 1920s cruise. The nearby Tokyo Sea Life Aquarium is also worth a visit if you have the time.
Grab A Bite At A Robot Restaurant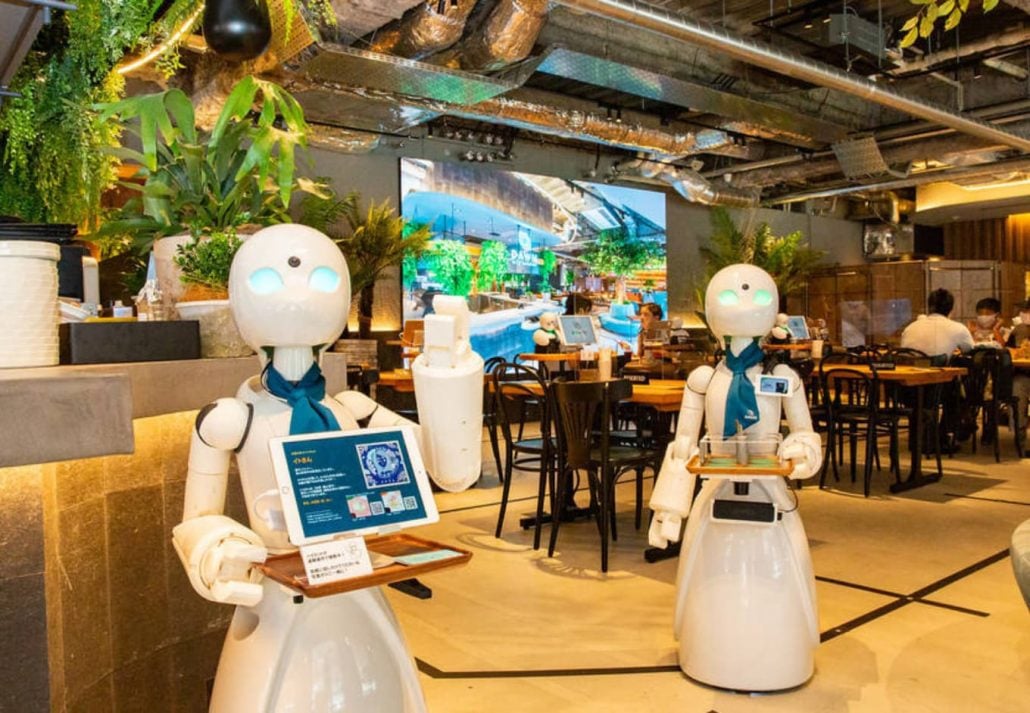 Tokyo has several robot dining options that stretch beyond being served by robots. They also have robot shows and performances. The most noteworthy robot restaurant in Tokyo is the Dawn Avatar Robot Cafe which has a social development aspect to it as well. The robots are controlled by people who are unable to leave their homes due to medical reasons or social obligations like childcare. This cafe helps employ disabled people who can work by operating the robots from the comfort of their homes. The restaurant is also wheelchair accessible and inclusive!
FAQ
Is 7 days in Tokyo enough?
7 days in Tokyo is plenty to explore both the popular tourist attractions as well as the off-the-beaten-path attractions that you want. It would be the perfect trip time in Tokyo to get a feel of the city and its culture.
Is 2 days in Tokyo enough?
2 days in Tokyo would make it tough to see most of the main attractions but it would be a good stop on your travel to visit a park in Tokyo, visit some popular street food places, and also visit the Tokyo Tower.
What are 3 to 5 tourist things that you should do in Tokyo?
Some of the main tourist attractions you should visit in Tokyo are:
Visit Tokyo Skytree, aka Tokyo Tower
Visit The Imperial Palace And Its Gardens
Experience The Cherry Blossoms During Spring At Ueno Park
Have A Fun Time At Tokyo Disneyland
Take A Trip Down Memory Lane, aka Piss Alley
How many days in Tokyo is enough?
During your trip to Japan, we suggest stopping at Tokyo for 4-5 days before visiting one or more other cities in Japan such as Kyoto and Osaka.
What is the best month to visit Tokyo?
The best months to visit Tokyo are March and April as this is springtime in Japan, which also means it's cherry blossom season! Cherry blossoms are a must-see in Japan.
CuddlyNest provides all accommodations to all travelers at the best price. Find unlimited travel inspiration on our blogs and social media channels Facebook, Instagram, and Pinterest.
You May Also Like:
20 Countries Where You Can See the Japanese Cherry Blossoms
The Ultimate Asia Travel Guide
The 5 Best Sakura Places in Singapore
A Guide To The Best Shopping In Japan
The 6 Best Restaurants In Hiroshima, Japan
The 7 Best Beaches In Japan
A Guide To The Best Dining Areas In Japan
Kinrō Kansha No Hi: All About Thanksgiving Day in Japan
5 Best Hotels In Tokyo
A Guide To The Best Shopping in Singapore