Between the sandy beaches, gorgeous views, and a relaxing escape, it's no wonder California is a popular romantic getaway destination. Prices don't even have to be an issue as there are plenty of places to stay and things to do on a budget.
Catalina Island
Catalina Island is one of the prime locations for a romantic destination, and it's located just a boat ride away from Los Angeles. You can take a romantic walk with your toes in the sand and listen to the waves crash in the water at night. Find a place to stay close by and you can practically spend your entire vacation on the beach.
Napa Valley
Napa Valley is around 50 miles north of San Francisco. This region has nearly 400 wineries. Napa Valley is a beautiful romantic getaway experience for you and your partner. You can taste wine, visit vineyard tours, and embrace the surrounding nature.
Monterey and Pacific Grove
This area is ideal if you want to visit rocky beaches and embrace your adventurous side with lazy coastal trails. With several restaurants, including seafood, you won't ever have to think for hours on where you're going to eat.
Yosemite
Along the valley floor of Yosemite National park, you will find beautiful nature wonders such as Yosemite Falls, El Capitan, and Half Dome. If you're ready to try out something new with your partner like hiking, there are easy hikes and bike paths to start with. Along your journey, you will experience spectacular views and landmarks. This is definitely a spot where you will want to rent a vacation home so you can get more out of your visit.
San Francisco
This area offers several romantic settings such as city gazing on the Coit Tower, picnics in the Golden State Park, and up-close views of the well-known Golden Gate Bridge. Before heading back to your vacation rental, you can take a nighttime ride on fame cable cars.
La Jolla
This oceanfront community is 15 miles north of San Diego offers an upscale vibe that is filled with boutique shops and gourmet restaurants. Take a trip down to Cove beach and step foot in the crystal clear waters after dinner. It's the perfect spot for a romantic weekend. There are also sandstone cliffs and places to have a picnic nearby if you wanted to skip the restaurant for one night and have dinner to yourselves.
Enjoyed the article?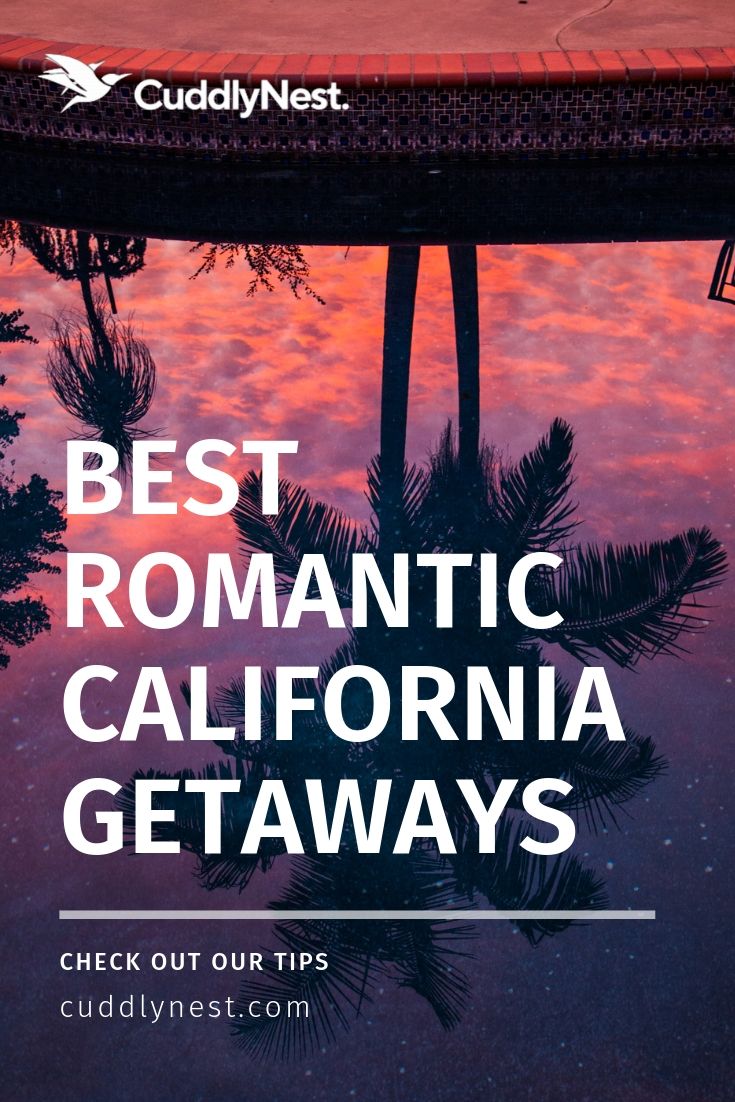 https://www.cuddlynest.com/blog/wp-content/uploads/2017/11/pexels-photo-40525.jpeg
853
1280
2019-12-23 07:12:37
2020-02-10 16:34:26
6 Affordable Romantic Getaways in California 2020