Europe is a sought-after destination that attracts millions of foreign visitors every year. Currently, citizens from over 60 countries are entitled to visa-free entry into Europe's Schengen Area, a zone of 27 nations that have allowed freedom of movement without travel authorization between member states. 
However, the ETIAS visa waiver system is expected to become operational in 2024, changing the way travelers enter the Schengen Zone. ETIAS – the European Travel Information and Authorization System – was designed to improve confidence in global travel by increasing security and streamlining border crossings. 
Once in effect, all citizens from these 60 formerly visa-exempt countries will need to apply for an ETIAS online. By following the guidelines outlined below, you will be ready to easily plan your next business trip or leisure excursion to Europe.
What You Need to Know About ETIAS Visa Waiver ( ETIAS Visa Waiver Questions)
What is the ETIAS?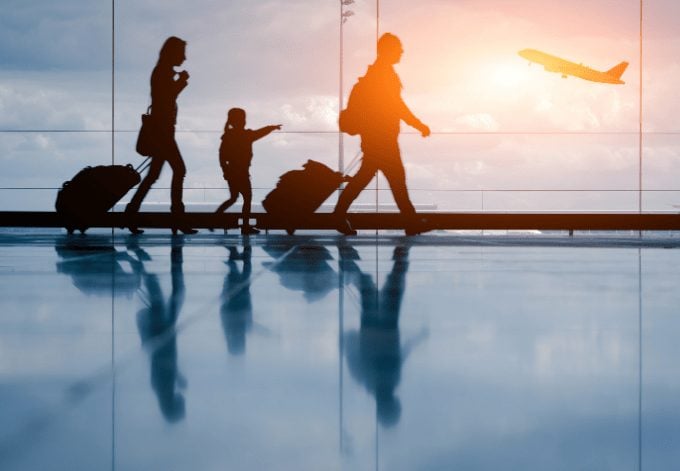 ETIAS stands for European Travel Information and Authorisation System. The ETIAS visa waiver is an information and travel authorization system put in place by the European Commission to protect and strengthen the external borders of EU Member States.
This new ETIAS system will require any citizen from countries formerly exempt from visas – among them Australia, Canada, the United Kingdom, and the United States – to apply online for an electronic travel authorization in order to enter the Schengen Zone.
You'll simply have to enter your personal and passport details into the online application form. You'll also have to answer a few security questions and pay the expected 7 EUR fee.
Once in the ETIAS authorization system, citizens of eligible countries may enter Europe for up to 90 days (3 months) within a 180-day period for business, tourism, or transit purposes.
Which Countries Need the ETIAS Visa Waiver?
Currently, there are 60 countries whose citizens will be eligible for ETIAS. The visa waiver is expected to be launched in 2024 and any passport holders, from this list, will need to apply for and receive an ETIAS travel authorization. All visitors, including minors, will be required to present an ETIAS visa waiver in order to enter countries in the Schengen Area.
Albania
Antigua and Barbuda
Argentina
Australia
Bahamas
Barbados
Bosnia and Herzegovina
Brazil
Brunei Darussalam
Canada
Chile
Colombia
Costa Rica
Dominica
El Salvador
Federated States of Micronesia Georgia
Grenada
Guatemala
Honduras
Hong Kong
Israel
Japan
Kiribati
Macau
Malaysia
Marshall Islands
Mauritius
Mexico
Moldova
Montenegro
Nauru
New Zealand
Nicaragua
North Macedonia
Palau
Panama
Paraguay
Peru
Saint Kitts and Nevis
Saint Lucia
Saint Vincent and the Grenadines Samoa
Serbia
Seychelles
Singapore
Solomon Islands
South Korea
Taiwan
Timor Leste
Tonga
Trinidad and Tobago
Tuvalu
Ukraine
United Arab Emirates
United Kingdom
United States
Uruguay
Vanuatu
Venezuela
Do U.S. Citizens Need the ETIAS Travel Authorization?
Yes, as of 2024 U.S. Citizens will need to use the ETIAS travel authorization system in order to enter the Schengen Zone. 
Do I Need an ETIAS Visa Waiver to Visit the European Union in 2023? 
No, the authorization system ETIAS will come into effect from 2024 onwards. Until then, eligible travelers can continue to enjoy visa-free travel to the European Union. 
Where Can I Find European Travel Information?
Websites such as Byevisa offer a quick and easy way to check your eligibility for the ETIAS visa waiver. Simply enter your nationality and destination on their ETIAS application form and you will be provided with an overview of your entry needs.
In addition, the ETIAS Visa Waiver for Europe website, run by the European Commission, has comprehensive information that will be consistently updated for travelers as the ETIAS system becomes a reality.
Which EU Countries Will Require an ETIAS?
The ETIAS for Europe will grant travelers authorization to visit the ETIAS countries, which are the 27 member countries that compose the Schengen Area.
Austria
Belgium
Croatia
Czech Republic
Denmark
Estonia
Finland
France
Germany
Greece
Italy
Latvia
Liechtenstein
Lithuania
Luxembourg
Malta
Monaco
Netherlands
Norway
San Marino
Slovakia
Slovenia
Spain
Sweden
Switzerland
Vatican City
Hungary
Iceland
Poland
Portugal
NOTE: Bulgaria, Cyprus, Ireland, and Romania are not part of the Schengen Area and have their own regulations for the moment, distinct from the European Information and Authorisation System.
What is the Difference Between the European Union and the Schengen Area?
The EU is a political and economic union made up of 27 member countries with its own parliament. Schengen Area encompasses most EU countries that have signed the Schengen Agreement for freedom of movement for their citizens.
In addition, there are 4 Schengen countries that are not EU Members: Iceland, Norway, Switzerland, and Liechtenstein, as well as 3 microstates: Monaco, Vatican City, and San Marino. 
For U.S. citizens and other non-European visitors, the Schengen Area essentially acts as a singular country without internal border checks. Once you make your application to enter 1 member state, you've entered them all.
How Can I Get the ETIAS Visa Waiver?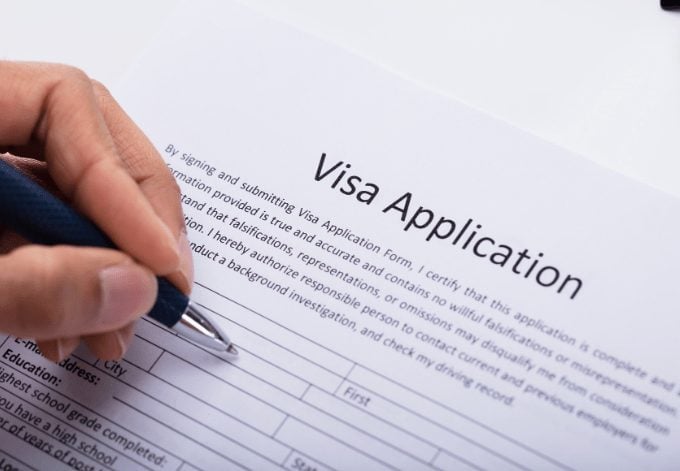 The ETIAS application process is simple; all you need is an email address, a valid passport, and the following personal details:
● Full name, date of birth, and gender
● Current address
● Education and current employment details
● Passport information (number and dates of issue/expiration)
● Security- and health-related questions (all information provided on the application will be closely checked against security databases in the Schengen information system, like Europol and Interpol)
● The first Schengen Member State you intend to visit
● Debit/credit card details or a PayPal account
How Long Will it Take to Process the ETIAS? 
The ETIAS application can be done from your own personal computer in about 10 minutes. Once the application is complete, most travelers will receive their authorization within minutes.
Your approved ETIAS is electronically linked to your passport and will be visible to security and customs authorities when you travel. As an extra precaution, however, it's always a good idea to carry a printed copy of the confirmation email along with your travel documents.
How Much Does the ETIAS Cost?
The ETIAS travel authorization costs 7 Euros per applicant, payable by credit/debit card or PayPal account. You can make your application for ETIAS directly on the ETIAS website.
Does the ETIAS Expire?
Your ETIAS will be valid for a period of 3 years or until your passport expires, whichever comes first. Your passport must have a validity of at least 6 months from the date of arrival in order to request an ETIAS, so if your travel document is nearing its expiration date it would be a good idea to renew in order to get the most out of your ETIAS travel pass.
To renew your ETIAS, simply make another application online at least 120 days before the current authorization expires. You can also do so from any Schengen Zone Member State.
Can I Apply if I Have Dual Citizenship?
Dual citizens can also take advantage of the European Travel Information and Authorisation visa waiver program. Just make sure you travel with the specific passport you used to request your ETIAS as it will be electronically linked to that document.
How Long Can I Stay in the EU with the ETIAS Authorization?
Your approved ETIAS visa waiver will be valid for 3 consecutive years. Holders will be eligible for short-term stays of up to 90 days within a 180-day period, meaning travelers would have to leave the Schengen Area for at least 90 days between visits.
The ETIAS visa waiver is valid for multiple entries, so you won't have to apply for authorization every time you travel to the EU. However, if your passport expires, your travel authorization will become invalid and you will be required to submit a new application for your new travel document.
Can I Study in Europe with the Visa Waiver Program?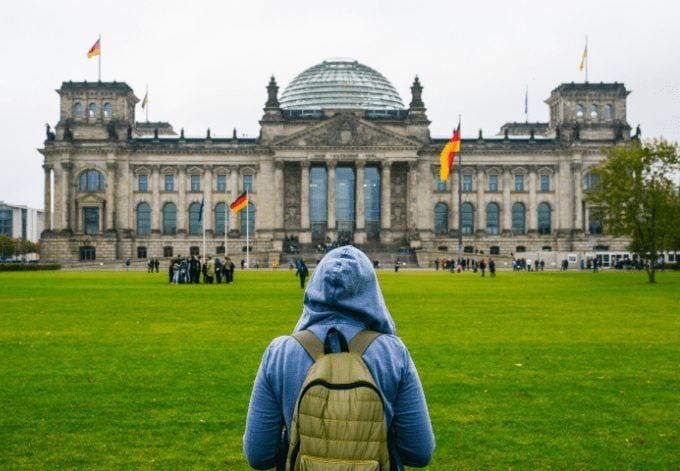 Students taking part in academic exchanges in Schengen countries for periods of 90 days or less may enter using the ETIAS system. However, those seeking to study long-term in order to complete a University or Master's Degree in an EU Member Country would need to apply for a student visa at their corresponding Embassy or Consulate.
Does ETIAS Allow Me to Work in Europe?
Similarly, if you plan to travel to the EU to immigrate or work permanently, you would have to apply for a different category of visa. In this case, your corresponding embassy or consulate can provide additional information on your visa needs.
What is the Difference Between the ETIAS and a Schengen Visa?
The ETIAS is intended for short-term visits for business, medical treatment, tourism, or transit. The European Commission has confirmed that the ETIAS will be very similar to the U.S ESTA (Electronic System for Travel Authorization), and the Australian and Canadian eTAs (Electronic Travel Authorizations) already in place for several years.
A Schengen Visa or Europe visa, on the other hand, is reserved for citizens of countries not eligible for the ETIAS. For this scheme, you still need to apply for a visa through the member state you intend to visit first and present documentation to the nearest Embassy or Consulate.
What are the Benefits of the ETIAS System?
Travelers holding a visa waiver will be pre-screened, allowing for a streamlined entry-exit system into member countries at airports and physical borders.
ETIAS coordinates with major security databases – for example, SIS, VIS, EUROPOL, and Interpol – allowing potentially dangerous individuals to be flagged and monitored. In addition, ETIAS can help curb irregular and illegal migration by providing a more efficient border control system.
Electronic visa systems around the world have greatly improved security and markedly encouraged tourism wherever they have been implemented. EU authorities hope that with the ETIAS Information and Authorization System the same success can be repeated.
Can I Still Enter Europe if my ETIAS Authorization is Denied?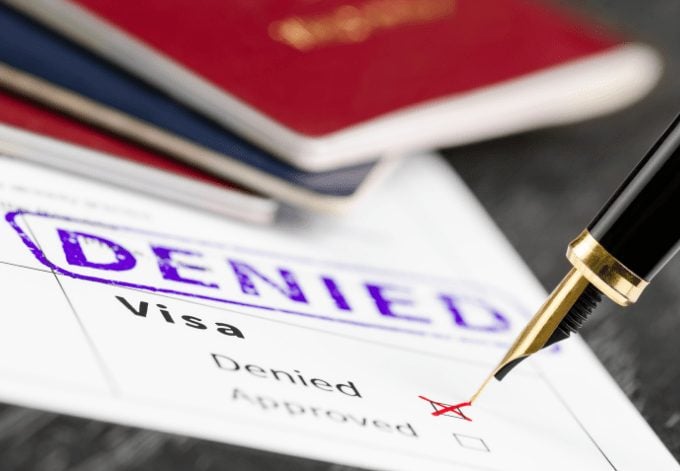 In the event that your ETIAS is denied, you may appeal to the member state that did not grant the ETIAS visa waiver. The ETIAS National Unit may request more information and/or documentation if the information provided during the application process was not sufficient to determine a security risk. In this case, the ETIAS National Unit will make a detailed request for more information via email to the address provided in your application.
If more information is required to complete your ETIAS Authorization, you will have 7 working days to present the necessary documentation. In exceptional circumstances, you may be required to undergo an interview at a consulate in your country of residence.
We hope that this article answers your questions about whether you need a visa for Europe and how to apply for an ETIAS. Have a wonderful trip!
CuddlyNest provides all accommodations to all travelers at the best price. Find unlimited travel inspiration on our blog and social media channels.
Here are some curated readings for you:
What You Need To Know About Traveling To Europe After Brexit
The Ultimate Europe Travel Guide
Tips For Train Travel In Europe