Age is no barrier to travel since long ago. Anyone older than 14 can fly alone, and in most hotels, it does not matter how old are you to book a room to stay. On the other side of the spectrum, the elderly travellers are enjoying their holidays much longer and going to places where they were not 50 years ago. Age segregation is now largely left to schools and housing; travelling is not the case.
What is it about age?
Although the image of friend adventure travellers are set into minds of many, along with the packaged family summer holidays, travel is not just about those young or middle-age groups of explorers. While millennials are supposed to crave new experiences, racing to discover new cities, countries, cultures, food, languages and – oh, so much more – the elderly travel, along with the youth travel is being embraced in the last decades.

Freedom from Business, Time for Travel
Latin "otium" meaning "leisure time", a time free from business, was the best way to live to Roman upper classes, meaning you have taken care of your business and can earn the fruit of your hard work, having pleasure while doing what you love. To most of us, travel is a source of pleasure and as such, is increasingly popular amongst the elderly as well.
The proportion of the elderly is especially increasing in the West. However, our perceptions of old are changing along the way. We are becoming more efficient in ensuring a good living, health, and safety to everyone. Therefore, irrespective to their age, we can see more people travelling.
The number of candles on the birthday cake is no barrier to flying. Anyone able to walk one city block or climb one flight of stairs without shortness of breath can.
However, some barriers emerge.
In hot climates, high altitude, cold climates or air pollution can play a toll on the elderly's travel experiences. The immune system is weaker. It means that your grandma is more likely to suffer from diarrhoea after trying street food in Vietnam or have a short breath after climbing up to the Neuschwanstein in Germany.
You may see elderly travelling to resorts and mild climates. Southern European countries, like Croatia and Portugal. Others, such as Africa, are providing the pleasure of being in nature.  Long road trips are popular, exploring the "Bigg Apple" from New York to Boston. On the other hand, health retreats, as well as educational and cultural travel gains momentum. Concerning historic sights and landmarks, theer are new opportunities to elderly.

Young and Wholesome
Youth is travelling on their own; from sporting camps and excursions in groups to individual travel, the increasing safety is ensuring the children travel to increase.
According to WYSE Travel Confederation, every 5th traveller arriving in their destination country is a young traveller, composing 304 million travellers annually. Youth travel is one of the fastest growing segments in international tourism, according to Taleb Rifai, Former Secretary-General of UNWTO.
What do young travellers seek? They are bringing the social change, and foster communication between host populations, and champion environmental protection. Students are keener on sharing accommodation and choose green accommodation over the usual hotel room.

What to Expect
We already see the changing travel trends. Luxury travel is becoming more educated. With more wealthy elderly, who are in good health and seek new experiences. Thus, there are more health retreats available than ever before. On the other hand, young travellers are helping. They shake up the traditional tourism and flee from the developed world.
Destinations all around the world can now benefit from mobility, as anyone – the young, the old, the middle-aged – no matter their gender, age or religion – can now travel.
Are you on Pinterest, too?
Share your travel destination inspiration with others! Pin this: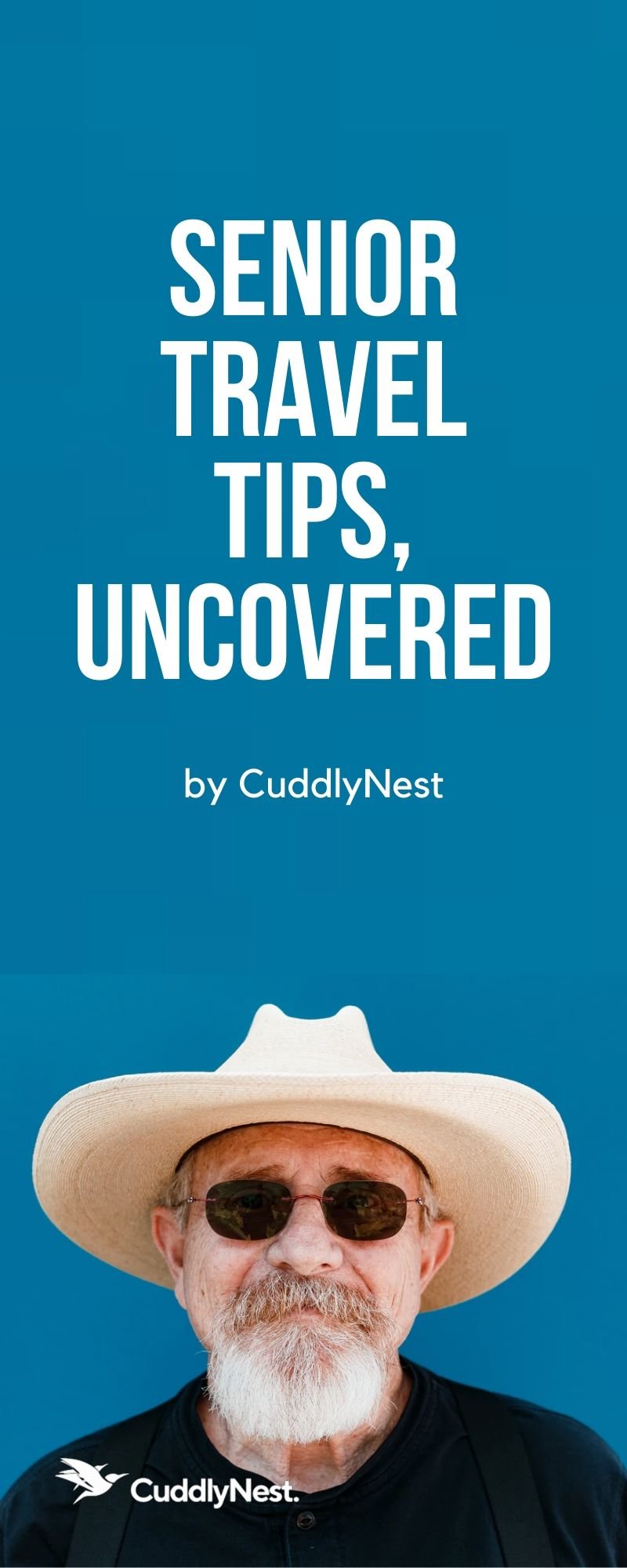 https://www.cuddlynest.com/blog/wp-content/uploads/2019/03/Blog-covers.jpg
894
1700
2019-03-26 14:06:41
2020-06-26 06:44:10
Age is NOT a travel barrier