With its range of postcard-perfect landmarks, picturesque views, and delectable cuisines, the only question one should have about the city of New York is when can you visit again? 
It boasts an enviable range of historic staples and hidden gems, along with a food fare that's so famously succulent, that one always eats well here. Even in these uncertain times, the age-stained Statue of Liberty continues to hold its flame up high, while the streets of Manhattan light up with teeming Christmas markets! 
Come the weekend, and the city is out with a fresh batch of things to do and discover. You can spend Saturday evenings foraging through charming markets or bask in beautiful scenery over a classic American Sunday brunch. 
With a plethora of things to do in NYC this weekend, — and more to offer — be assured to have your visits filled with captivating views and fascinating adventures!
Join us as we scour the sparkling streets of New York City for iconic locations, COVID 19-free attractions, and all other things to do in NYC this weekend.
Note: Make sure to double-check COVID 19 precautions, protocols, and operating hours before you visit any of these sites.
What To Do In New York This Weekend
Head to a comedy club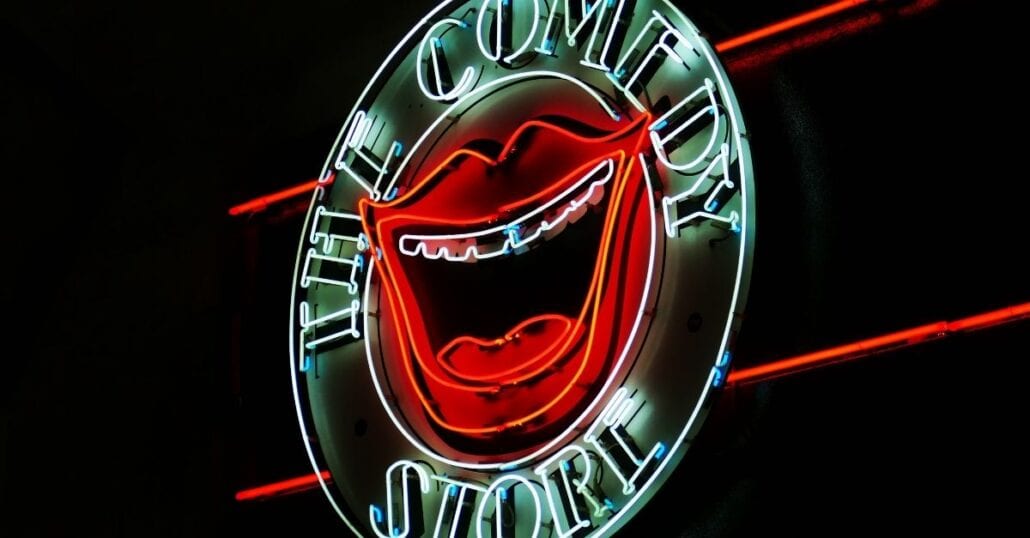 We often forget that among the many things that the city of New York has given us are evergreen comical Broadway, binge-worthy sit-coms, and of course, the widely-acclaimed Saturday Night Live. In fact, they say some of the best comedians in the world are from NYC. It's no wonder then that the city is filled with vibrant comedy clubs that host top-notch stand-up gigs!
So, if you are in the mood to cackle with laughter, make sure to catch a show.
While Comedy Cellar in Greenwich Village and The Knitting Factory in Williamsburg remain all-time favorites, Slipper Room Comedy Club in Lower East Side or The Jane Hotel in West Village is just as good. 
COVID safety measures:
Find out the capacity for every show.
Keep your masks on at all times.
Choose to go at a time when there are fewer people.
Revisit a museum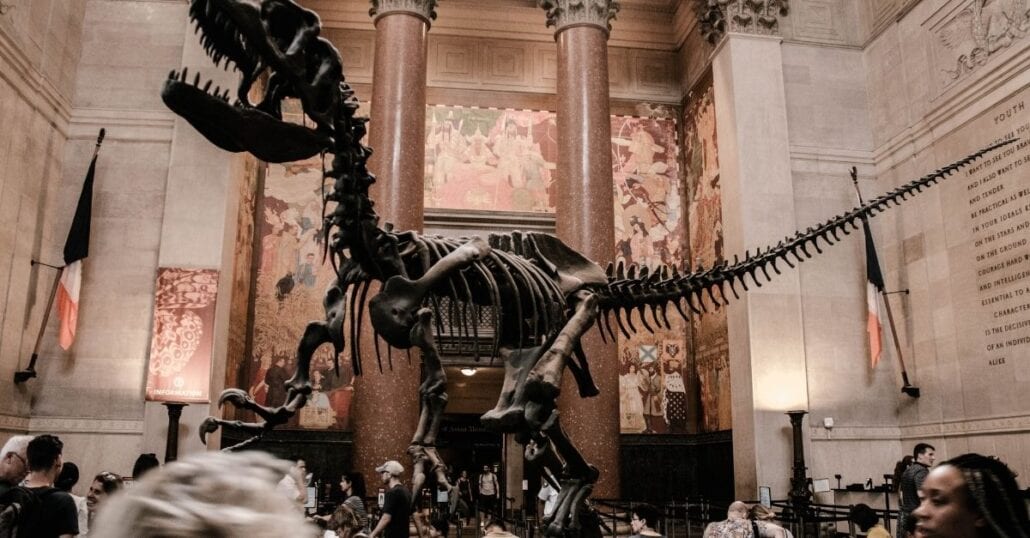 Being an epicenter of culture, history and politics, the Big Apple has many stories to tell. That's probably why you will find stellar museum exhibits in every nook and cranny of the city.  
Talking about museums, one dare not miss out on the iconic Metropolitan Museum of Art. A popular site for historians, enthusiasts and curious tourists from all over the world, some believe it's as old as the city itself.
Then there's the American Museum of Natural History and New-York Historical Society Museum — both a must-visit to understand the best way about humanities and histories. 
For something more contemporary, head to the Museum of Modern Art or the Guggenheim. To learn everything and more about the story of where New York Begins, head over to the South Street Seaport Museum.
Visit The Rink at Brookfield Place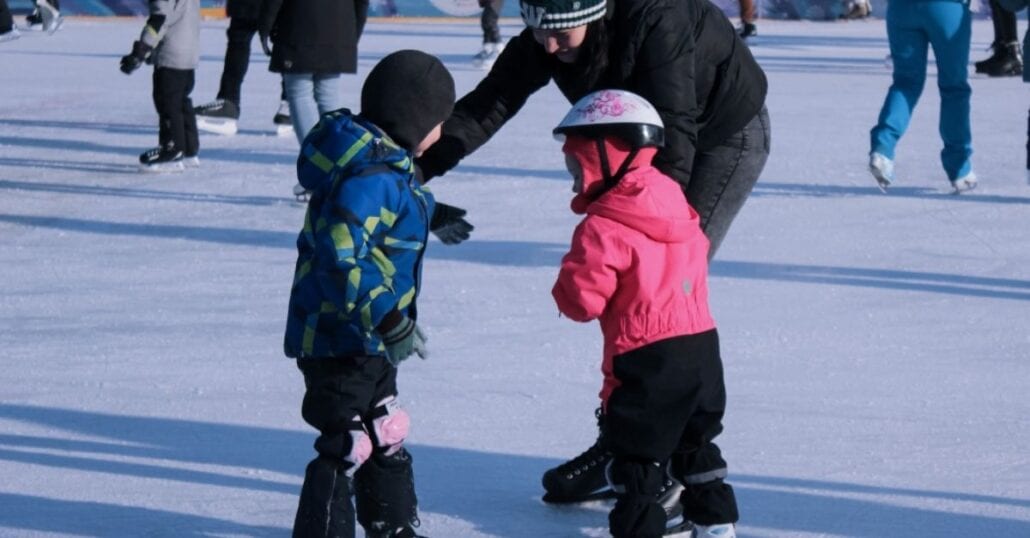 Head out to The Rink in Brookfield Place with your friends and family to enjoy an evening of classic NYC festivities! Tucked away in Lower Manhattan, The Rink is known for its scenic views of the waterfront and skyline.
Here you can indulge in some fun family-friendly activities such as ice skating, free gift wrapping services, and art installations.
Spend a day in Coney Island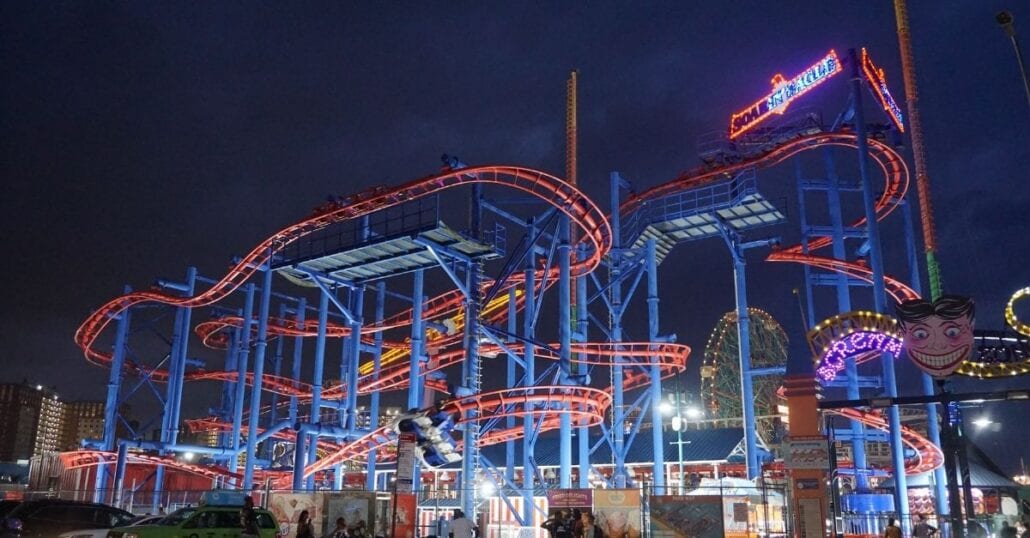 Coney Island is NYC's go-to hangout spot for a lazy afternoon by the beach. You'll find tourists cozily soaking in the sun and sipping on cheeky Pina Coladas, as children keep themselves busy building sandcastles. In winters, however — particularly this year — things are different. The island gets isolated and rather quiet, although making it a great option to wander off to from the city's heaving crowds!
No matter what time of the year, you can bank on the island to keep you entertained with its endless list of things to do in New York.
We also recommend grabbing some beers at Coney Island Brewing Company, taking a stroll across the Atlantic Ocean Boardwalk, and experiencing the ocean breeze.
If you're looking for a comfortable weekend home this holiday, also check out the best rates on CuddlyNest.
Watch the sunset at The Greens, Pier 17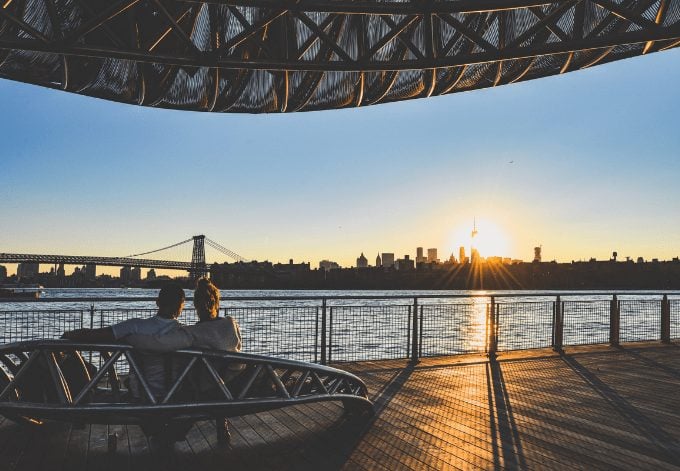 The Greens at Pier 17 is famous for its vibrant drinking and dining events in NYC. This year, however, it is offering a new experience with a socially distanced restaurant along with manicured lawns turned into tiny cozy cabins. There's live music, DJ sets, and, of course, tantalizing views of the East River Waterfront.
Don't forget to also sample Christmas cocktails and festive bites and at The Greens. 
Watch & listen to the New York Philharmonic Orchestra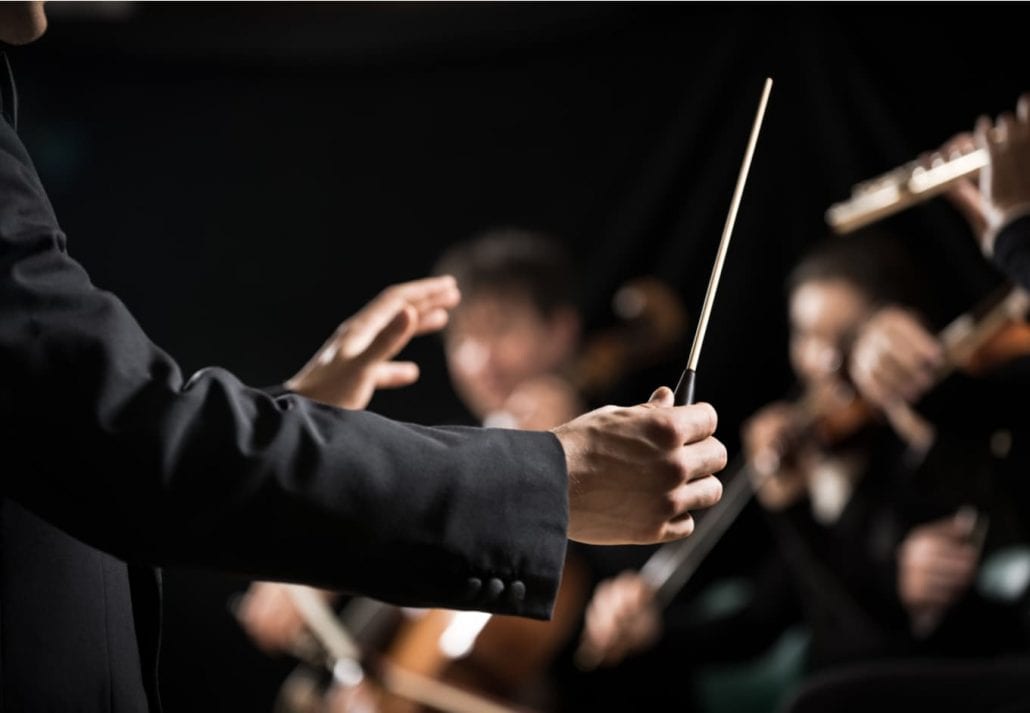 Watching the New York Philharmonic Orchestra is, unarguably, one of the most amazing experiences one can have in NYC. The oldest symphony orchestra in the United States and one of the oldest in the world, the philharmonic has a stellar calendar of classical music concerts throughout the year.
Pet-Friendly Things To Do In NYC This Weekend
Walk along the Brooklyn Bridge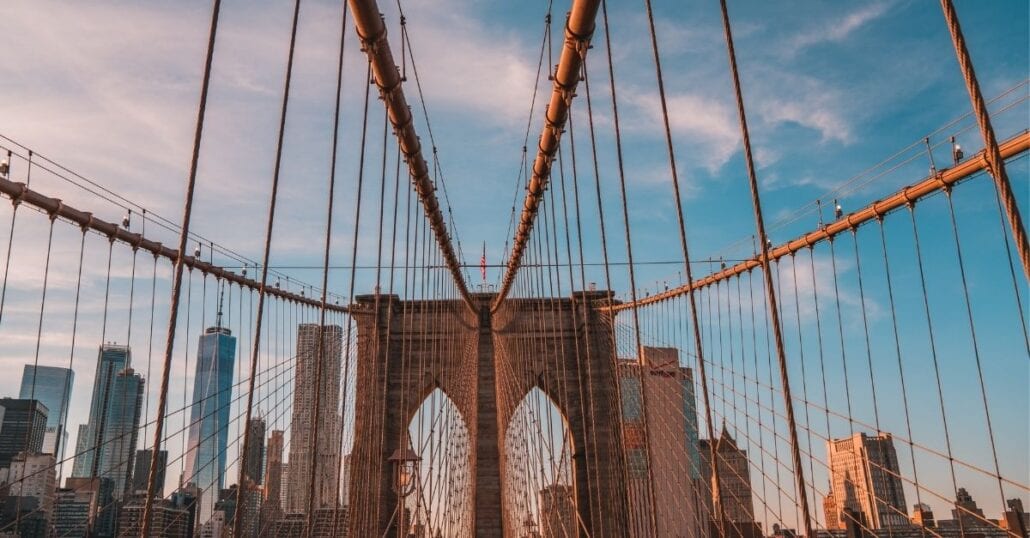 With the bustling Brooklyn Bridge quieter than usual, now is a good time to take a gentle stroll here and soak in the city's picturesque skyline. Grab a cup of coffee and head to NYC's iconic landmark that connects Manhattan with Brooklyn. You'll find bicyclists enjoying a ride as other patrons capture stellar views from the bridge for their Instagram feed.
We also recommend visiting the Brooklyn Museum, which is NYC's third-largest museum, while you are in the vicinity.
Visit NYC Parks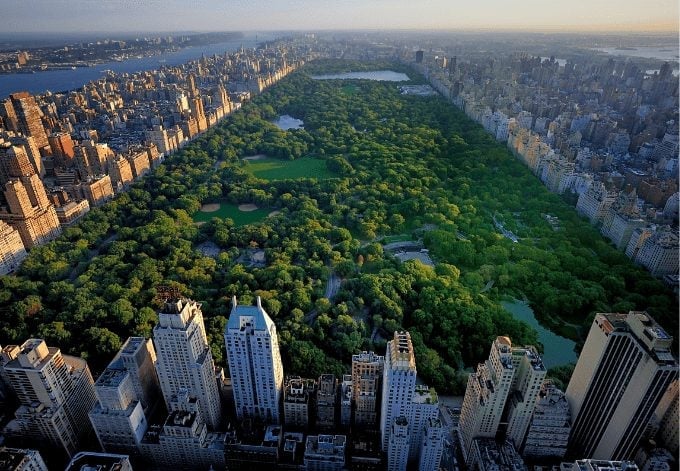 One of the best outdoor things to do in NYC this weekend to escape its crowded sidewalks is taking a quiet walk through the grassy lawns of Central Park. Arguably the most peaceful and picturesque haunt in the city, it is known for its sprawling playgrounds and hypnotic fountains! Along the way, you'll also spot intricately designed statues, sculptures — and during the holiday season — a picture-perfect ice skating rink!
We also recommend exploring the zoo and the mall in the area, along with the charming lake-view restaurant, Rock The Boat.
You can also take your furry friends for a fun day in other staple New York City parks, including the Flushing Meadows Corona Park, on Queens, Bryant Park, and Madison Square Park.
Fun Things To Do With Kids In NYC This Weekend
Dig into Hershey's Chocolate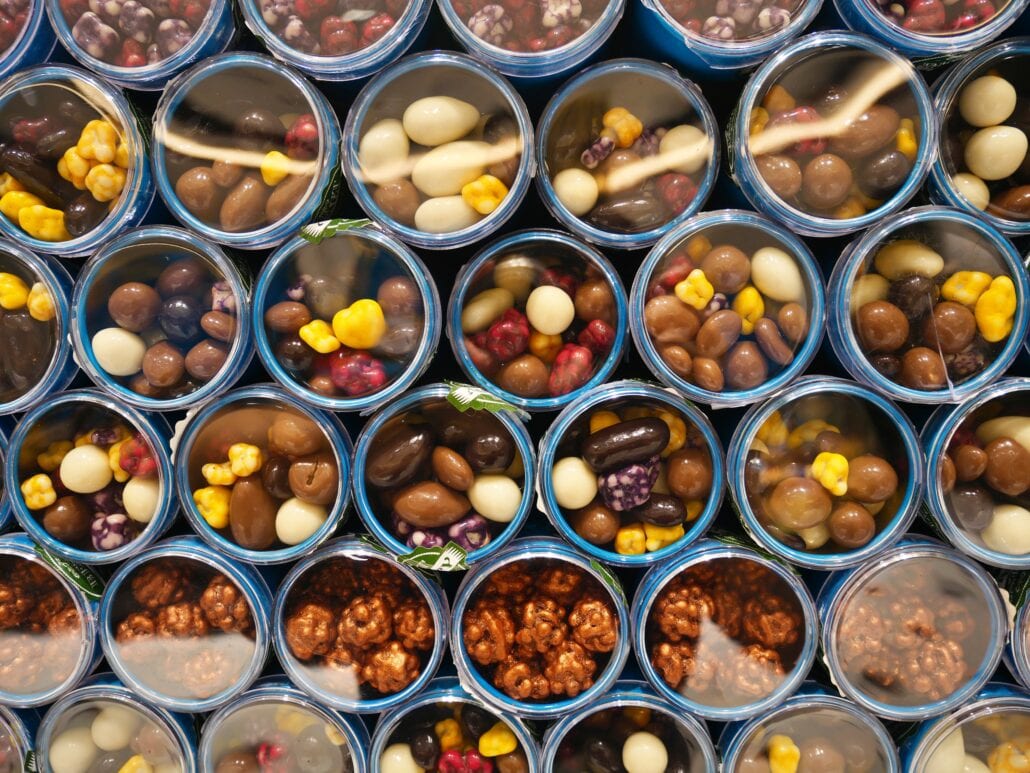 Hershey's Chocolate is a classic dessert that everybody with a sweet tooth should have in their arsenal. Head to Hershey's Chocolate World in Times Square to indulge in the world's widest variety! Don't forget to sample decadent choco-filled brownies or chocolate cookies, and wash it down with the creamiest milkshakes!
You'll also find a gigantic candy machine, as you dig into freshly-baked bread and cakes at the bakery section.
Note: If you are looking for what's there to do in Times Square this weekend with your kids, we highly recommend this one!
Explore NYC's High Line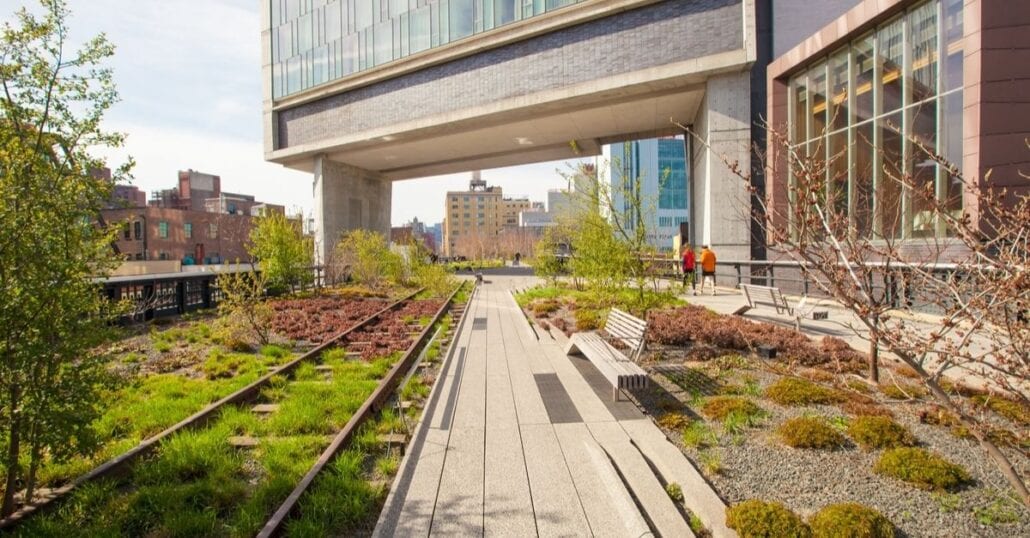 Manhattan's famous High Line is an artistically designed, elevated park that sits on an old railway line and overlooks the Hudson River. Furnished with manicured grass, comfortable seating, and ample space to lounge, this is the perfect place to stretch your legs and unwind at. 
Surrounded by an array of charming eateries and shops, the High Line also features some of the most eclectic art installations in the city.
Reconnect with wildlife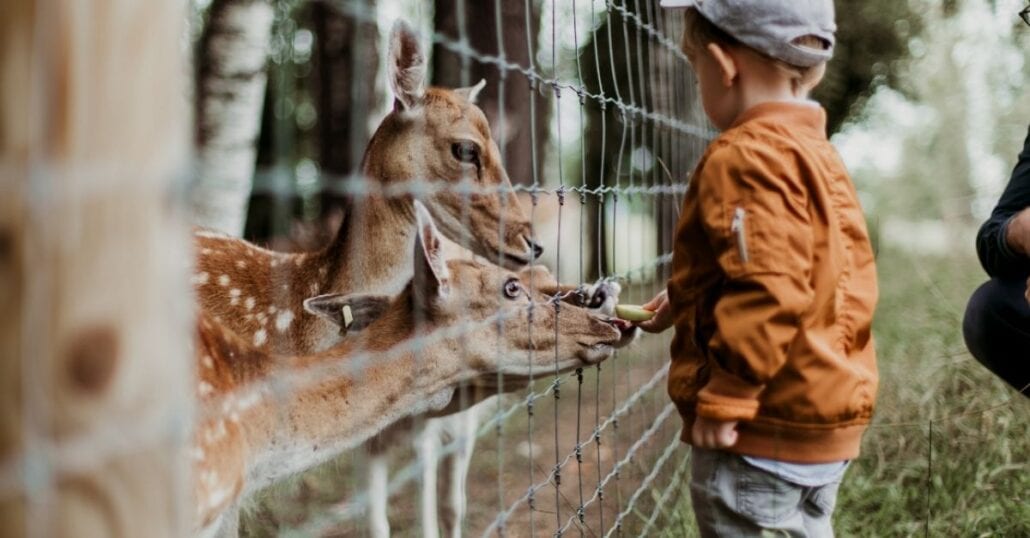 Much has been spoken about the neon glitz and glamour of New York City, but a lesser-known fact is that it is also home to some of the world's most unique zoos and animal parks!
The Bronx Zoo, Staten Island Zoo, and Queens Zoo are among the best ones. You can plan a day observing a variety of unusual species and watch live performances.
Some zoos in NYC are also known for hosting special events with celebrities. So, ensure that you call them up to find out more details before leaving the house. 
You can also take the little ones to visit the 250-acre New York Botanical Garden, which encompasses 50 specialty gardens and collections comprising more than one million plants.
Revisit the Statue Of Liberty 
Located in the Lower Eastern region, the Statue of Liberty continues to be among the most sought-after activities in New York this weekend. Steeped way back in American history, it stands tall at 305 feet, brimming with eager tourists!
If you are looking for events and free things to do in NYC right now, hop on the Staten Island Ferry, from where you will be able to admire the statue free of cost.
While you are in the area, also plan a visit to Red Hook in Brooklyn, and board the widely-popular IKEA water taxi at Pier 11.
Free Things To Do In New York City This Weekend
Catch the Say Their Names Installations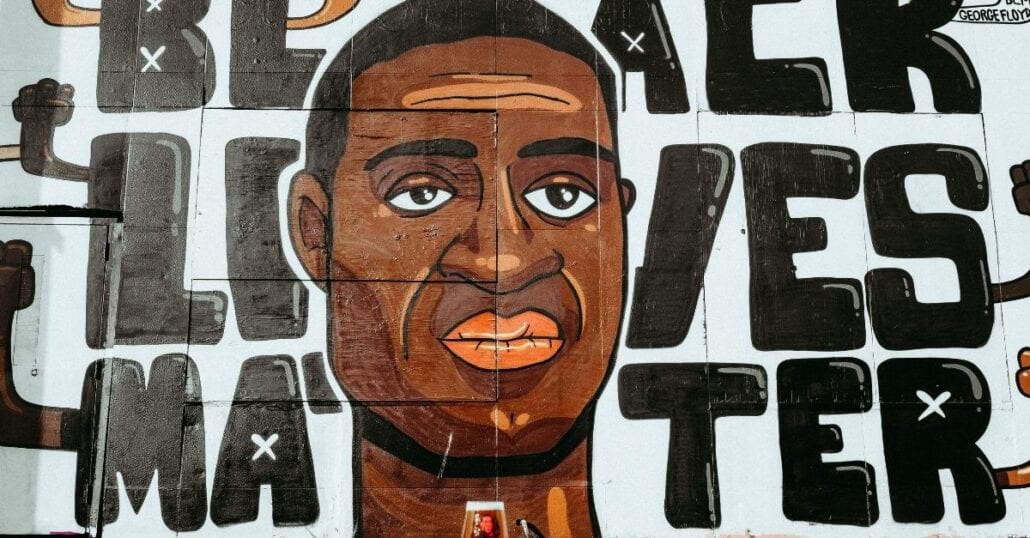 The Public Theatre Facade in East Village in NYC is showcasing visually striking installations, dedicated to victims of police brutality and white supremacy such as George Floyd. The installation, which is free of cost, features works of 10 artists and is also streamed live for online audiences.   
Witness NYC's street art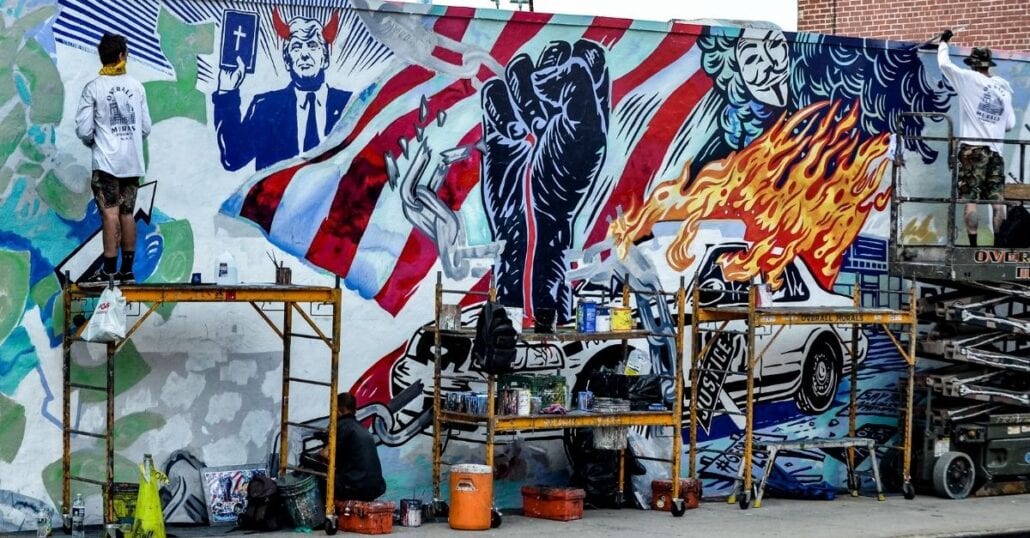 If you are an art enthusiast who's still in election mode, one of the best things to do in NYC this weekend is heading to witness the city's enthralling artworks across the streets of Soho! You will witness gigantic murals that illustrate various aspects of American politics and real-world issues such as the Coronavirus.
The creators of the wall art are also hosting a fundraiser with the aim to curate more murals and make this among major NYC events today. 
Enjoy a free self-guided tour at Industrial City, NYC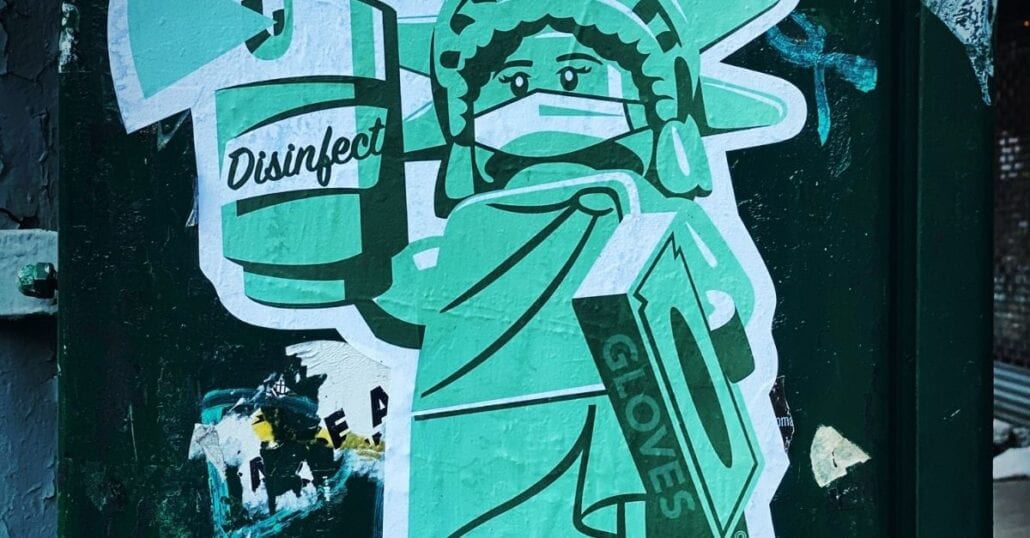 Mulling over what to do in NYC this week? You might want to check out Industrial City that is hosting a free walking tour, featuring 14 captivating murals by local artists. The art pieces intricately depict all major events that have taken place in 2020, including the Coronavirus, self-isolation, and racial disparity in the country.
COVID 19 safety measures:
Visitors must scan the QR code to receive notes and the map.
The route is sprawled across three courtyards to maintain social distance.
Additionally, visitors must maintain a social distance of at least 6 feet at all times.
Here's the city of New York in all this glory! An endless array of best events and things to do in NYC this weekend will keep you entertained, while its world-renowned restaurants will make sure you are well-fed. You can bank on the Big Apple for keeping you amused, excited and always wanting for more! So be sure to never be disappointed by the city — even amidst the pandemic. And if you are especially someone traveling for happy places, the city of New York is the place to be.
While you continue rediscovering the beauty of New York, also keep an eye out for exciting travel deals in 2021!