From the East Coast to the West Coast, the United States is home to fantastic destinations that are a true wonderland for adults and kids alike. Think of sprawling outdoor parks, fun-filled amusement park rides, and idyllic beaches that are perfect for the whole family.
So, if going on a trip with the entire family anytime soon is on the books for you, say no more: you'll be spoilt for choice on places to visit across the country.
To help you choose the perfect destination for your trip, we've handpicked the top 10 family vacation spots in the US that offer a baffling mix of kid-friendly attractions.
Read on and start planning your next family vacation!
10 Best Family-Friendly Vacation Spots In The US
Whether you're looking for taking the little ones to water parks, go horseback riding in the woods, explore mighty national parks with miles of hiking trails, embark on scenic boat rides, or play mini-golf, you'll have plenty of options to choose from!
Best Family Vacations in the US: Beach Edition
Myrtle Beach, South Carolina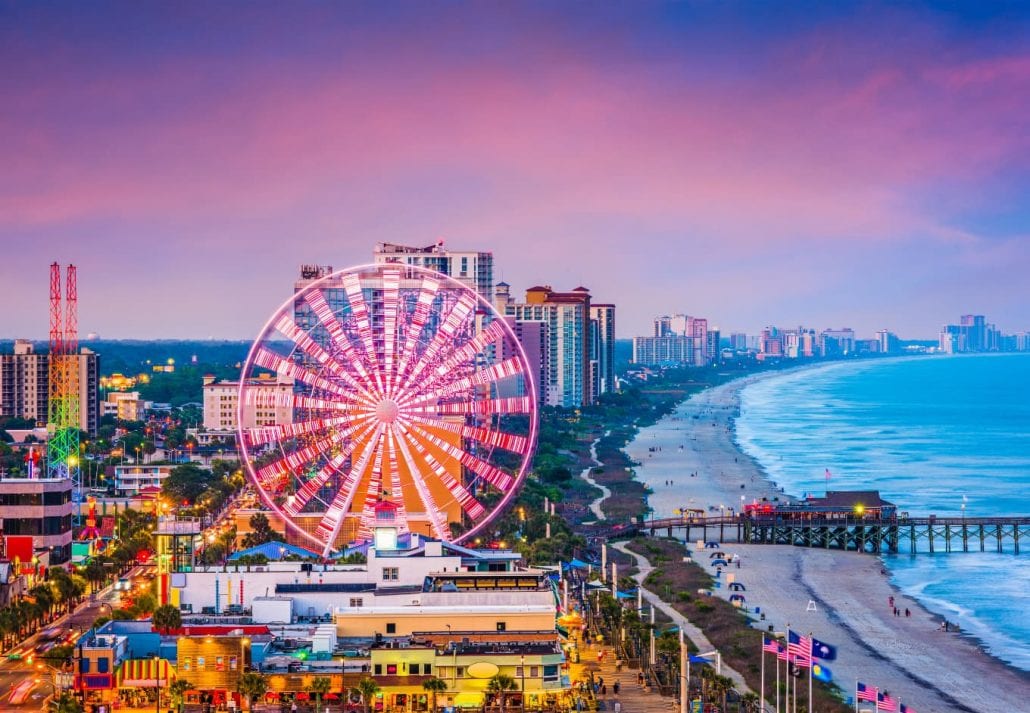 Often regarded as one of the best cheap family vacations in the U.S., Myrtle Beach spoils travelers with a showcase of bucket-list travel experiences on the edge of the Atlantic Ocean.
Framed by miles of white-sand beaches, Myrtle Beach is a great destination, especially for those looking to spend some fun times on the water. The little ones can take surfing lessons, go banana boating, scuba diving or take a jet ski tour at up to 45 miles per hour.
Another great place for a fun-filled day in the water is Myrtle Waves, South Carolina's largest water park. This massive park is home to over 30 water slides where visitors will whirl and swirl until making their final splash into the pool.
During your family vacation in Myrtle Beach, be sure to also spoil your kids with an exciting outdoor adventure at the Myrtle Beach State Park. Nestled in an oceanfront maritime forest, the park features several hiking trails and picnic shelters, and it's a great place for birdwatching, fishing, and swimming.
Those who are into sports can't pass up the chance to explore Myrtle Beach's stellar golf courses. The well-known Greg Norman Golf Course is one of the most sought-after in the city, as it features seven holes along the scenic Intracoastal Waterway. But if you're with kids, take them to a fun day at a miniature golf course like Captain Hook's Adventure Golf.
Captiva Island, Florida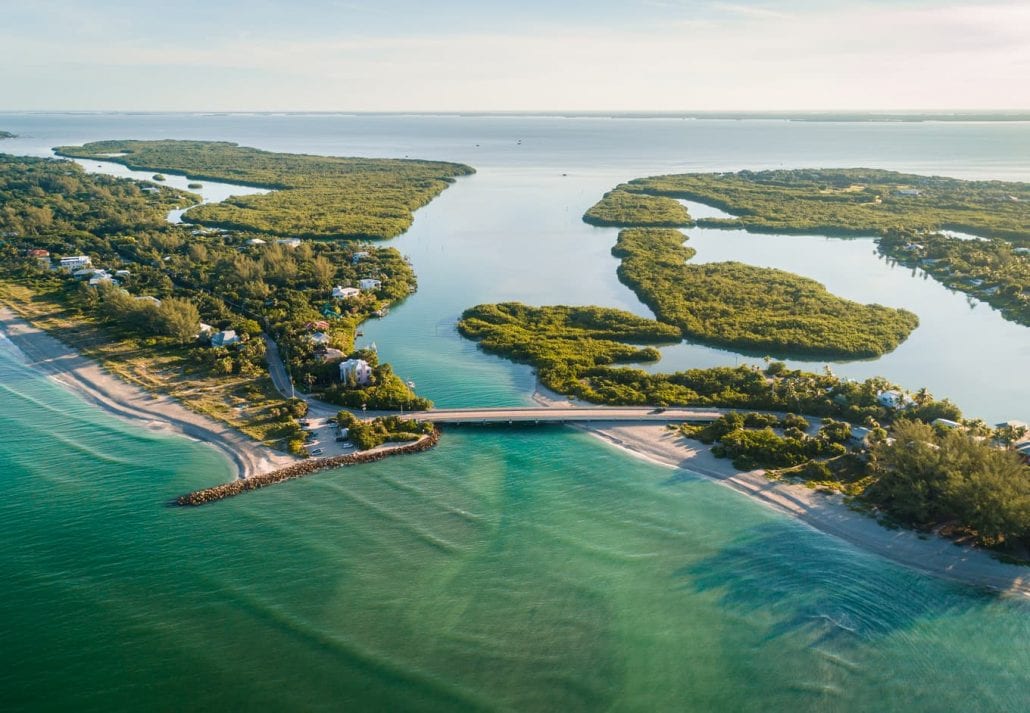 Located near Fort Myers off Florida's Gulf Coast, Captiva Island is unarguably the best family vacation for beach lovers. Visitors can venture further out and explore the neighboring Sanibel Island, which is known as the Bird Watching Capital of America and boasts over 370 species.
While on Captiva Island, families can spend time indulging in a wide variety of outdoor activities, including biking, sailing, snorkeling, kayaking, and scuba diving. Another must-visit place around the island is the Ding Darling Nature Preserve, a wildlife sanctuary that is home to thousands of species of plants and animals, including 245 different species.
Tip: late spring is a great time to visit the island, as every year loggerhead sea turtles arrive there for the nesting season!
Best US Family Vacations For Outdoor Enthusiasts
Acadia National Park, Maine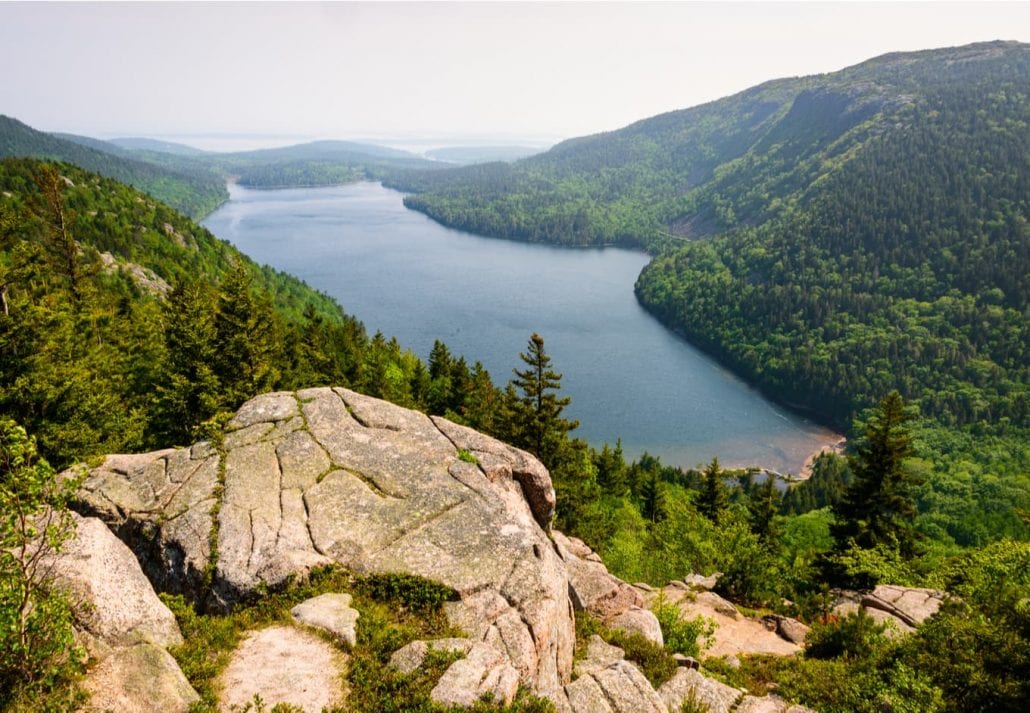 Located on Maine's Mount Desert Island, the Acadia National Park is one of the best family vacations for the ultimate outdoor fun. Welcoming more than 3 million visitors a year, the park has plenty of scenic overlooks and animal viewing opportunities, as well as 158 miles of trails, and 45 miles of carriage roads.
With a breathtaking natural setting that encompasses emerald-green forests, woodlands, more than 20 mountains, 64 miles of coastline, lakes, and 420 million years old granites, the park provides a place of beauty and tranquility as an escape from the everyday pressures of life.
The best things to do during a family vacation in Acadia? There are plenty. While in the great outdoors, visitors can go birdwatching and spot marvelous creatures like loons, snowy owls, and bald eagles; stargaze; explore the local tide pools; soak up the sun on the freshwater beach at Echo Lake, go on a boat ride on Mount Desert Island, and more.
Grand Canyon National Park, Arizona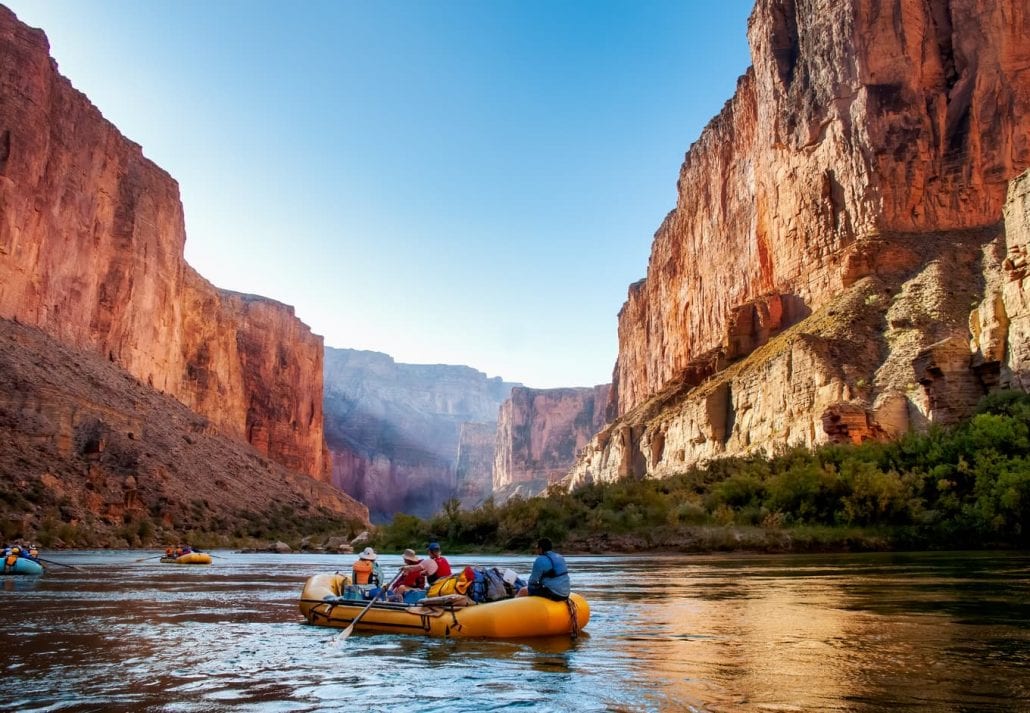 The Grand Canyon park is the ideal destination for those hailing from concrete jungles. This geological marvel features bands of red rocks, some of them which are 1.8 billion years old.
Outdoor activities abound in the park and the best way of exploring the canyon is on foot. Do you and your kids enjoy hiking? Then great news: in both the South Rim and the North Tim you'll find trails (some are paved) that offer spectacular views of the inner canyon.
Another great way of exploring around is by taking a guided bicycle tour on the South Rim or going on a half-day raft trip on the Colorado River starting in Page, Arizona, 140 miles from Grand Canyon Village.
San Diego, California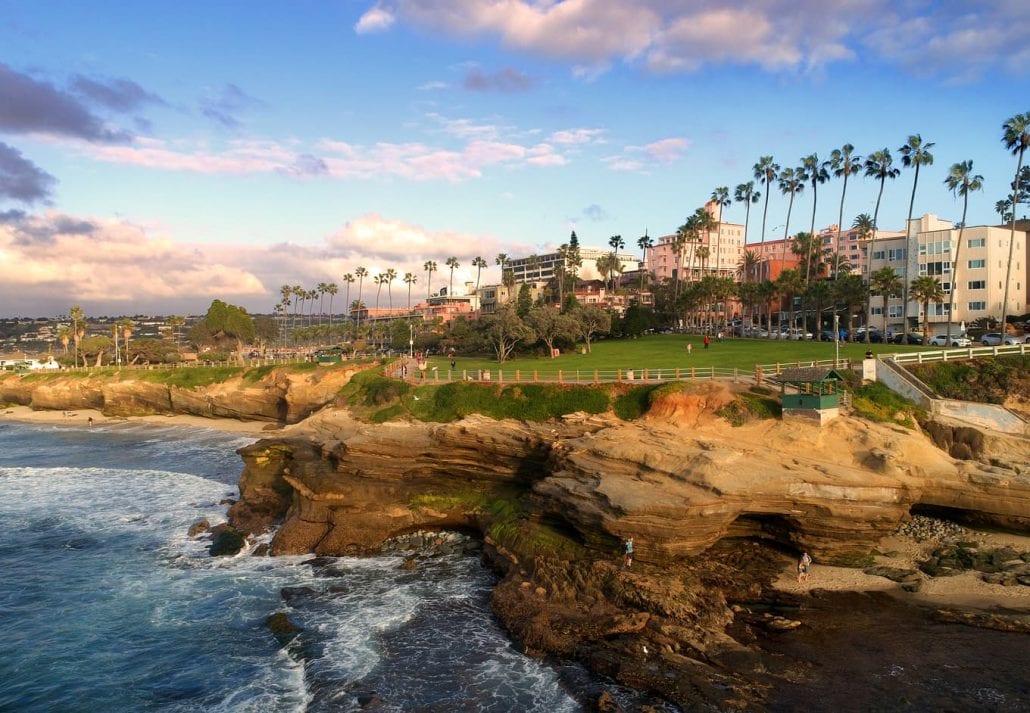 Renowned for its laidback vibe, natural scenic beauty, and lush green spaces, San Diego is one of the top places for a fun beach vacation with kids. Boasting over 100 days of sunshine a year, the city welcomes travelers with 70 miles of coastline that overlook the sparkling waters of the Pacific Ocean and San Diego Bay.
For a memorable family vacation in San Diego, head over to Balboa Park, a 1,200-acre National Historic Landmark that features stunning nature trails, and one of the world's largest outdoor pipe organs. Once there, don't miss the chance to visit the world-famous San Diego Zoo, where you'll get face to face with creatures like Arctic foxes, leopards, bonobos, and even Chinese alligators.
Make sure to also spend some time at La Jolla Cove, a quirky beach nestled between craggy sandstone cliffs, and to embark on a scenic boat tour to spot dolphins, whales, sea lions, and sea birds.
Pigeon Forge, Tennessee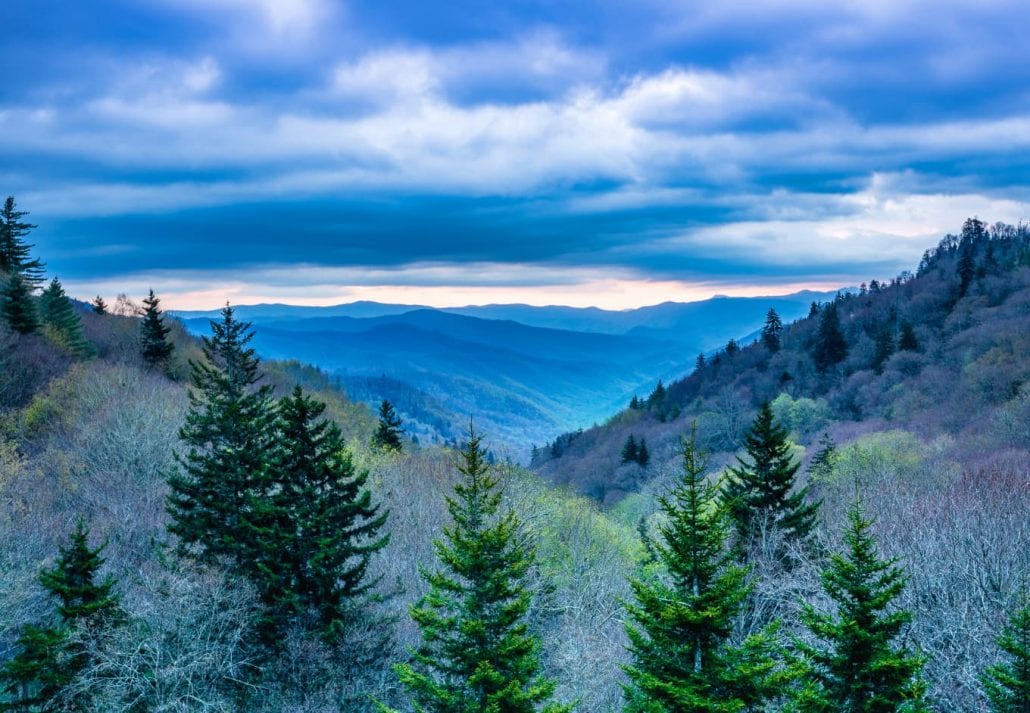 Looking for an all-out adventure time with family? Then Pigeon Forge is the place to go. Located in eastern Tennessee, this atmospheric town is the gateway to the spectacular Great Smoky Mountains, one of the most-visited national parks in the United States. This wildlife sanctuary harbors more than 100 species of native trees, over 1,400 flowering plants, and several species of mammals, including black bears, raccoons, deers, and squirrels.
One of the best ways of enjoying a trip to the Pigeon Forge is by exploring the Smokies' more than 850 miles of hiking trails, especially if you're up for an outdoor adventure, and go whitewater rafting in Gatlinburg.
Best US Family Vacation Ideas For History-Buffs
Williamsburg, Virginia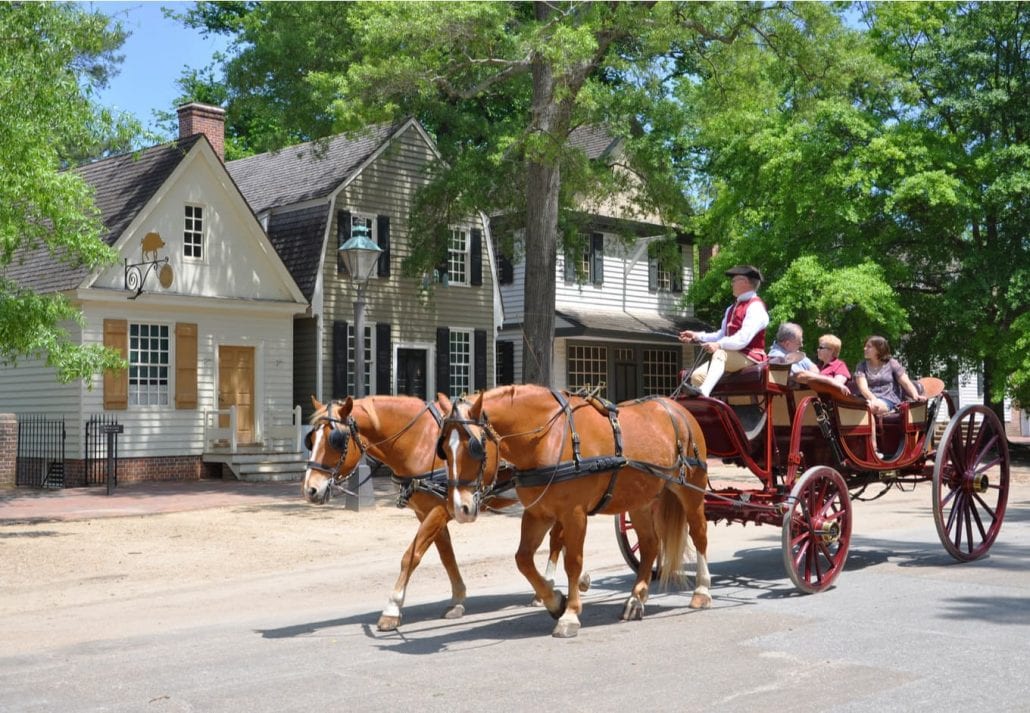 Often regarded as one of the best family vacations for Thanksgiving, Williamsburg resents an iconic narration to the rich history of the United States. Much of the city's charm is concentrated in Colonial Williamsburg, which is the restored historical part of the city and the largest outdoor living museum in the US. One of the best ways to exploring the area is by going on a walking tour. There, everyone strolls around dressed in colonial attire, and kids will be able to learn about the country's history while interacting with notable people, such as Thomas Jefferson and George Washington.
The city is part of the Historic Triangle along with the nearby Jamestown and Yorktown, which are home to a variety of kid-friendly places that are worth visiting. In the Jamestown Settlement, for instance, kids can hop aboard replicas of the ships that made the historic voyage from England in 1607.
While spending a family vacation in the city, be sure to also visit the iconic Busch Gardens Williamsburg. This 422-acre European-themed theme park features a pulse-pounding collection of thrilling roller coasters and rides, including the "Loch Ness Monster", which is one of the world's only double interlocking loop roller coasters.
Best US Family Vacations For Theme Park Junkies
Orlando, Florida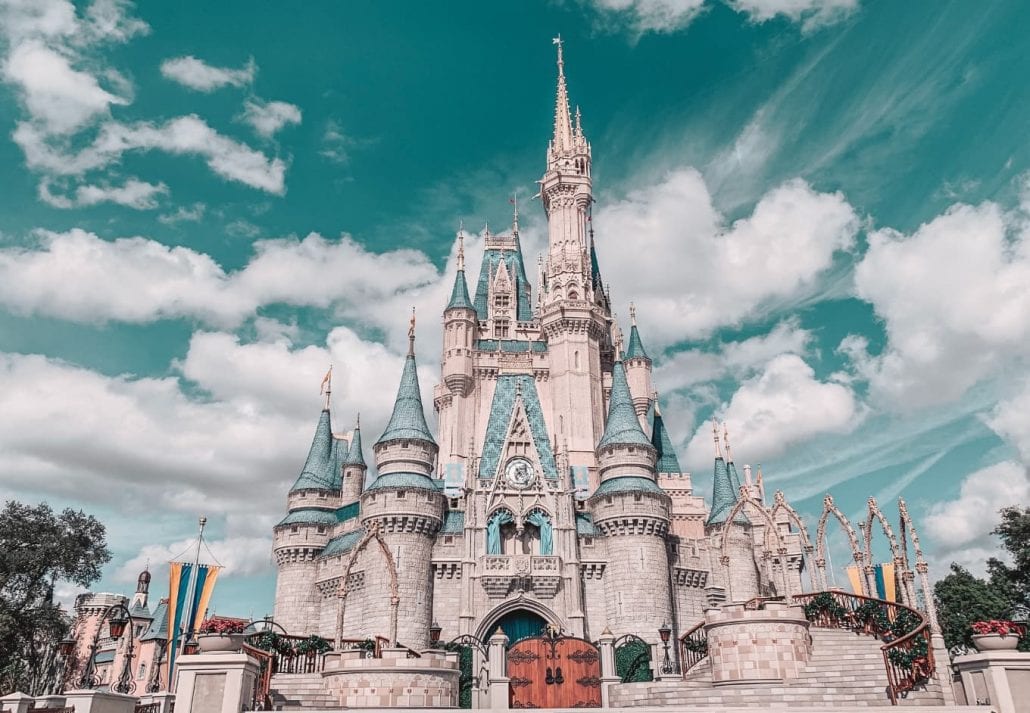 Home to world-famous theme parks, and top-notch family-friendly accommodations, Orlando is unarguably one of the U.S. greatest destinations for family vacations. The city proudly flaunts a collection of attractions suitable for the whole family, from pulse-pounding roller coasters to glittery fairy-tale castles.
First-timers in Orlando shouldn't miss the opportunity to visit the Walt Disney World Resort, a giant complex that encompasses 4 theme parks (Magic Kingdom, Epcot, Disney's Hollywood Studios, and Disney's Animal Kingdom) 2 water parks, (Disney's Typhoon Lagoon Water Park and Disney's Blizzard Beach Water Park), family-friendly resort hotels, golf courses, and a shopping center (Disney Springs). All suitable for young kids and older kids.
Another must-visit in the city is Universal Orlando Resort, where Potterheads can visit the Wizarding World of Harry Potter, which takes visitors to explore the classrooms and corridors of Hogwarts Castle.
But there's more to Orlando than amazing theme parks. The city also boasts other attractions that are perfect for some family-friendly fun including the giant Ferris wheel at ICON Park, from where you'll be able to gaze at Orlando's skyline, and the fun-filled Orlando Science Center, where the little ones can be astronauts for a day, and check massive fossil replicas of ancient sea creatures and dinosaurs.
Orlando is, unarguably, the ideal destination for those seeking to enjoy classic family fun!
Best Winter Family Trips in the USA
Winter Park, Colorado
Winter Park Resort is the ultimate winter destination for families who want to make the most out of the slopes season. Places 67 miles from Denver, this is the longest continually operated ski resort in Colorado and features seven ski territories spread across 3,081 acres.
Aside from skiing at this mountain resort, you can also indulge in other fun outdoor activities, such as sleigh rides, zip-lining, tubing snowmobile tours, snowshoeing, and dog mushing.
Best Family Vacation For City Lovers
Las Vegas, Nevada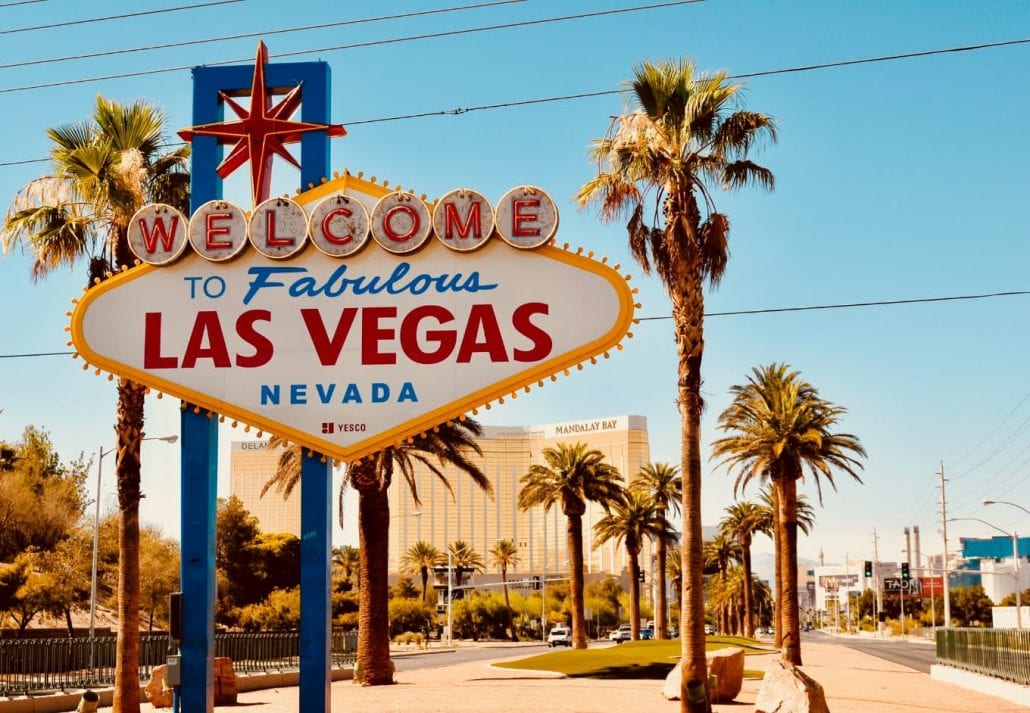 Las Vegas has carved an enviable reputation thanks to its thrilling options for shopping, entertainment, and especially nightlife. Known for its sinful spots, the city also happens to be a fantastic place to travel with the kids, as it boasts a variety of activities for the entire family.
To get a feel for the city, take the little ones to the top of the Eiffel Tower, at the Paris Las Vegas Hotel & Casino. From up high, visitors can have the most stunning views of the Las Vegas Strip and are able to marvel at the dancing fountains of the Bellagio Casino & Resort, and The Big Apple Coaster at the New York Hotel & Casino.
Make sure to also visit The Venetian, an Italian-themed hotel that offers both indoor and outdoor gondola rides, and the Fremont Street Experience, an entertainment district that houses a massive 12-story slot machine and a collection of neon signs.
One of Vegas' top attractions for families with kids is the DISCOVERY Children's Museum!, which features a series of interactive and hands-on exhibits. To curb your sugar cravings, head over to Hershey's Chocolate World for a well-deserved chocolate overdose!
For the adrenaline seekers, the best option is to visit the Vegas Indoor Skydiving, where you'll learn how to fly, and the High Roller, a 550-foot tall giant Ferris wheel that offers a birds-eye view of the city's glittering skyline.
FAQ
What is the best family destination in the USA?
The 10 best family vacation spots in the USA:
Myrtle Beach, South Carolina;
Captiva Island, Florida;
Acadia National Park, Maine;
Grand Canyon National Park, Arizona;
San Diego, California;
Pigeon Forge, Tennessee;
Williamsburg, Virginia;
Orlando, Florida;
Winter Park, Colorado;
Las Vegas, Nevada.
Browse. Book. Stay.
CuddlyNest provides all accommodations to all travelers at the best price. Find unlimited travel inspiration on our blog and social media channels.
Here Are Some Curated Readings For You:
11 Best Long Weekend Getaways In The US
Florida Family Vacations
Best Places to Visit with Kids in Florida
Best Dog Friendly Vacations in USA
Best National Parks in US
Best Cabin Rentals in USA