Let's face it: it's not easy to decide where to eat in Rome. The selection of lip-smacking restaurants is overwhelming, everything appears to be appealing, and it can be difficult to for travelers discriminate between good restaurants and those that merely appear to be nice (the feared tourist traps!).
Whether you adore Italian cuisine or love to know a place based on its gastronomy, here's a selection of the best restaurants in Rome. Keep reading to learn where to eat classics like pizza Romana, pasta alla carbonara, and other classic dishes!
Find Places To Stay In Rome, Italy
The 10 Best Restaurants in Rome
Osteria Da Fortunata
Located just a 1-minute walk from Campo de Fiori, Osteria da Fortunata is a staple of the city of Rome and one of the best restaurants in the city. With a proudful set of Roman cooks, this restaurant only uses organic products. It is said that the 89-year-old chef (grandma Iris) commands the kitchen like no other. Interested yet?
Guests at Osteria Da Fortunata usually rave about the delicious cheese ravioli, legendary gnocchi, and flawlessly cooked oxtail stew. Make sure you save room for the desert — their signature creamy tiramisu is a must-try, as well as the delicate panna cotta, and the chocolate foam—. Make it a complete experience sampling an outstanding cordial, an amazing marsala wine, or a superb white wine. The highlight of this place is the great American coffee, wonderful espresso, and spectacular juice!
Vegetarian options are available.
Address: Via del Pellegrino, 11/12, 00186 Roma RM, Italy
Da Enzo al 29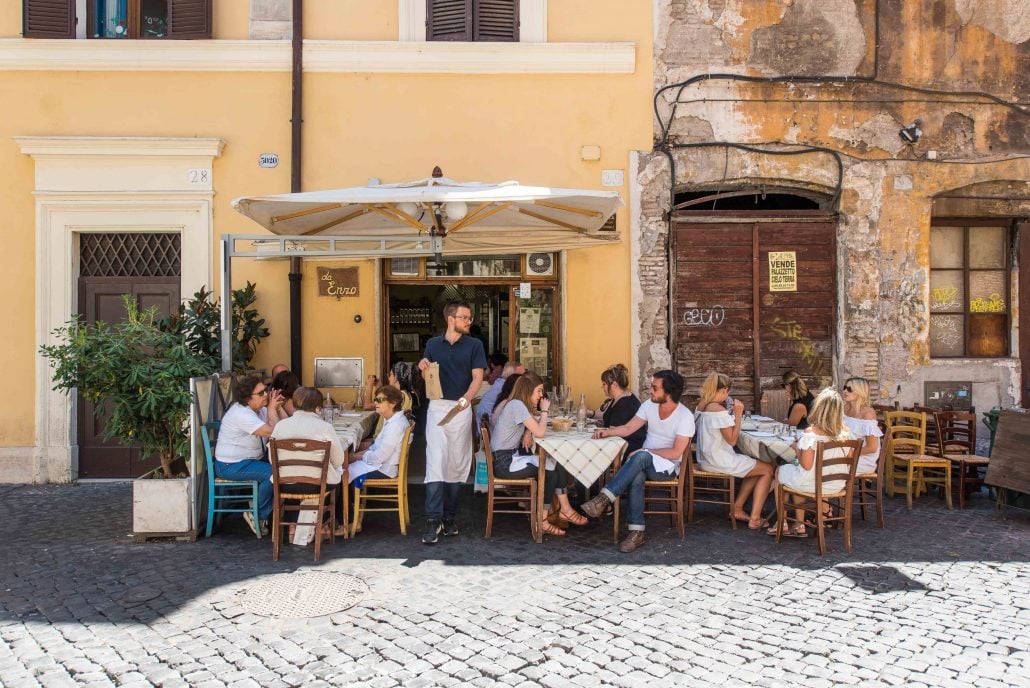 Located in the famous Trastevere neighborhood (known for its quirky, bohemian, and colorful streets) is Enzo al 29, a restaurant that has the best Italian cuisine you can imagine (the menu is one of the city's best!). Request the restaurant's famed spaghetti carbonara, classic carciofi alla giudia, amazing cheese and pepper spaghetti, and wonderful mascarpone cheese. A handcrafted strawberry tiramisu, delectable ice creams, and a big strawberry dessert are all guaranteed there (and extremely tasty!). It offers a variety of exquisite house wines, tempting beers, and amazing cordials to its visitors. Several reviews have noted that this location serves excellent espresso.
Gluten-free and vegetarian options are available.
Address: Via dei Vascellari, 29, 00153 Roma RM, Italy
Salumeria Roscioli
Tradition, research, and simplicity are key to Salumeria's offerings. Its classic Roman cuisine is accompanied by one-of-a-kind offerings that come from travels to other regions, with only-made-in-Italy products carefully picked throughout the years. 350 types of cheese, 150 types of cured meats, 2,800 wine labels, and a large assortment of preserves, sauces, mustards, pickles, pasta, oils, and vinegar are just a few of the Bottega's figures and items. And what's best: there's more to it than just Italian goods. They also include unique international delicacies such as English blue cheeses, French soft cheeses, Spanish preserved meats, and Scottish salmon.
A traditional Roman restaurant in the center of the city, a few steps from Campo de Fiori, with a menu based on outstanding ingredients, you cannot miss this amazing restaurant!
Address: Via dei Giubbonari, 21, 00186 Roma RM, Italy
La Pergola
This fantastic restaurant is perched high above the city of Rome in a spectacular panoramic roof garden. Chef Heinz Beck's continual passion for Mediterranean cuisine, a meticulous selection of the highest-quality ingredients, successful culinary combinations, and a dash of innovation all come together here. The outstanding service leaves nothing to chance, and the individualized wine choices are particularly impressive.
Gluten-free, vegan, and vegetarian options are available.
Address: Via Alberto Cadlolo, 101, 00136 Roma RM, Italy
Armando al Pantheon
The Michelin guide rates this restaurant as Bib Gourmand (a just-as-esteemed rating that recognizes friendly establishments that serve good food at moderate prices). One of the city's most popular trattorias, so definitely make reservations before going! Quality classic Roman cuisine is served in an unrivaled setting, directly next to Agrippa's Pantheon. It's one of the few places where you may have Rigatoni with Pajata, a historic dish cooked with suckling calves' intestines. Also: they have delicious desserts!
Recommended by the food authority in Rome, Katie Parla.
Gluten-free, vegan, and vegetarian options are available.
Address: Salita de' Crescenzi, 31, 00186 Roma RM, Italy
Seu Pizza Illuminati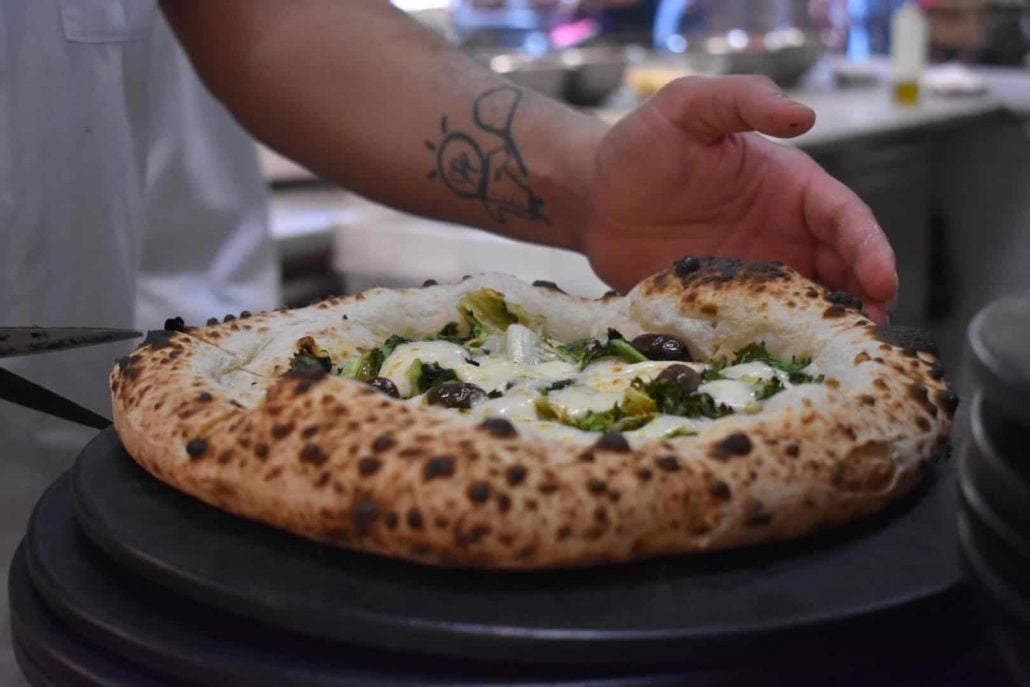 Seu Pizza Illuminati is the pizzeria owned by Pier Daniele Seu and his wife Valeria Zuppardo, opened on 2018 in the historic Porta Portese district of Rome. Seu's pizza speaks a new language, modern but with a strong link with the past. He likes to define it as "swollen," a mixture of puffy and crispy, a dough that combines the traditional honeycomb of Napolitan pizza without compromising the typical crispy texture of Roman pizza.
A pizza concept that is "enlightened," breaking away from the cliché of street food to become lofty and unique!
The pizzeria is increasingly becoming a restaurant, with coveted champagne and wine list.
Vegan and vegetarian options are available.
Address: Via Angelo Bargoni, 10 – 18, 00153 Roma RM, Italy
Felice a Testaccio
Since 1936, Roman heritage and food have been the cornerstones of why this restaurant is so popular, and why reservations ahead of time are strongly recommended (especially if you go on the weekends!). In this inviting restaurant, enjoy timeless Italian meals like tonnarelli Cacio e Pepe (pasta with pecorino cheese and black pepper) while maintaining a family atmosphere while establishing a modern, contemporary style.
Vegetarian options are available.
Address: Via Mastro Giorgio, 29, 00153 Roma RM, Italy
Trattoria del Pesce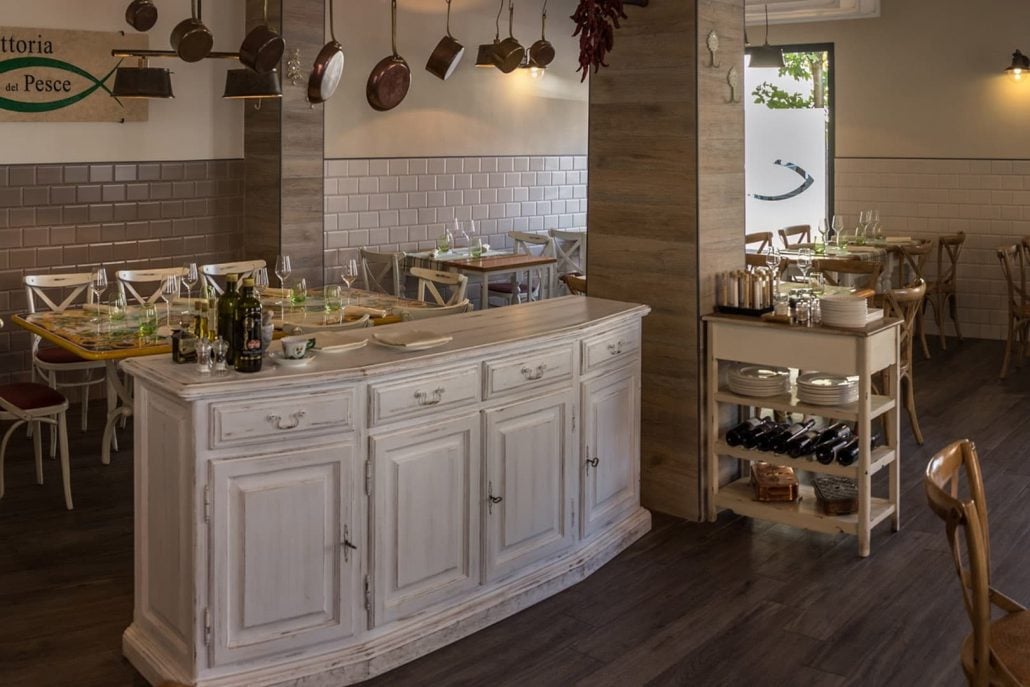 The best seafood is what you should expect here, with fish extremely fresh (having been purchased daily in Lazio's fishing ports!). The cuisine follows the seasons and pays close attention to high-quality raw materials that are transformed into aesthetically pleasing and well-finished dishes that are rich in tastes and flavors, expressing mature gourmet wisdom.
Even though it may not be that luxurious, Trattoria del Pesce has the notion of a genuine local market's fish, from bluefish to crabs and the most traditional raw fish. Their cellar, which works in perfect harmony with the cooking, always has national wines available.
Gluten-free options are available.
Address: Via Folco Portinari, 27, 00151 Roma RM, Italy
Trattoria Pennestri
Another restaurant with a Bib Gourmand, Trattoria Pennestri, offers the friendly, basic ambiance of a traditional trattoria, and you'll feel right at home. Seasonal Roman specialties have been given a contemporary twist on the menu, which is an exciting prospect of how Roman cuisine might look in the future.
The cellar of the Trattoria is the result of continuous research work among the now revalued wines, and the small oenological realities of all of Italy, with particular attention to the Lazio region.
Gluten-free, vegan, and vegetarian options are available.
Address: Via Giovanni da Empoli, 5, 00154 Roma RM, Italy
Giulia Restaurant
Giulia Restaurant, a polished and original lounge in the heart of Rome, greets you in a beautiful and original atmosphere with colorful armchairs and wooden furniture, period-style chandeliers, and industrial references, overlooking the splendid Via Giulia. Pierluigi Gallo, Michelin star owner, is the chef.
The restaurant, which is housed in a historic building, has a seating capacity of roughly 45 people and is spread out over numerous levels and surroundings, as well as a lovely terrace overlooking the Tiber and Ponte Sisto. Trastevere and Campo de Fiori are both within walking distance of the building.
A one-of-a-kind location where you may unwind and be led into a small world of quiet, tranquility, engulfing flavors and smells, forgetting about time and feeling at home away from home.
Gluten-free, vegan, and vegetarian options are available.
Address: Lungotevere dei Tebaldi, 4/4a, 00186 Roma RM, Italy
CuddlyNest provides all accommodations to all travelers at the best price. Find unlimited travel inspiration on our blog and social media channels.
You Might Also Like:
Top Italian Dishes You Can Make at Home
The Ultimate Europe Travel Guide
Top 10 Croatian Foods to Try
The 10 Best Restaurants In Madrid, Spain
The Best Spanish Cheeses Every Foodie Should Try
Top Traditional German Foods
The Best Street Food Cities In The USA
The 13 Best Restaurants in Orlando, Florida
The 20 Best Restaurants In San Francisco
10 Best Vegan Restaurants in Alicante, Spain
7 European Drinks You Must Try