Are you looking for the perfect heartwarming meal to whip up this week? Look no further because we have prepared a menu of 10 easy Italian recipes that are simple to make and will leave you wanting more.
But, before you start cooking and become the next master chef, it's important to learn a thing or two about Italian recipes, such as where each one of them comes from and why they are such an important element of Italian culture. Let's start with the origin and ingredients.
The Secret of Italian Recipes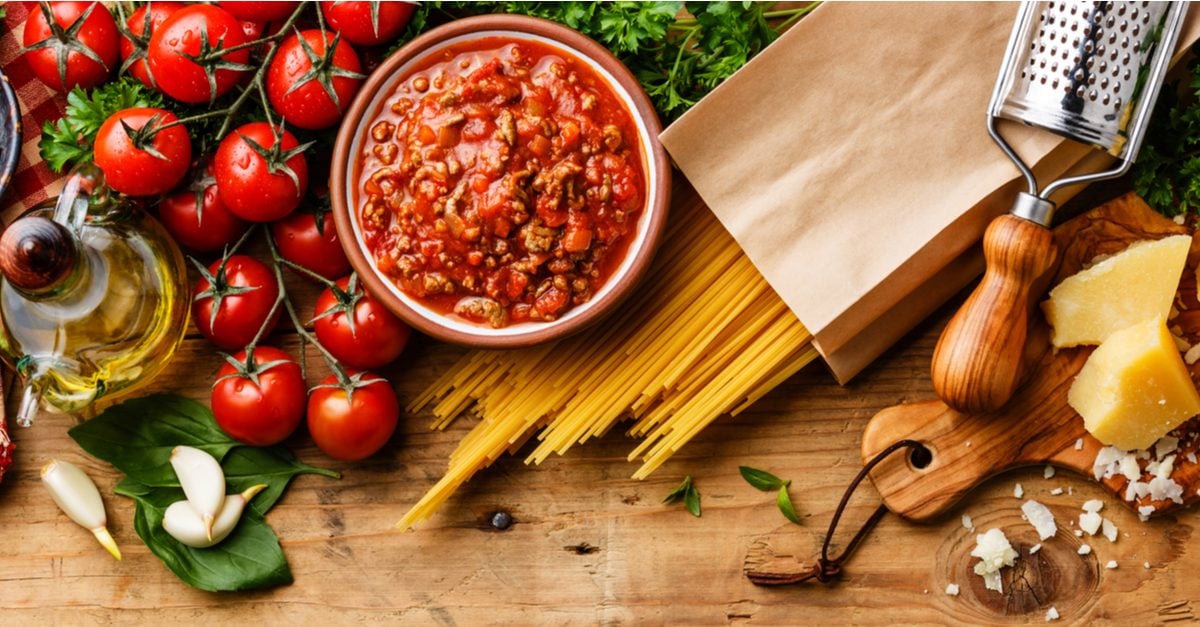 Restaurants around the world have adapted certain dishes and Italian recipes to create their own version of the food. However, when it comes to traditional preparation, it's important to know the correct methods and ingredients in order to make your Italian dishes just right. Or Perfetto come Italia, as the Italians say. Here are the quick facts about Italian recipes, food, and restaurants, that will make you wanna head over to the kitchen straight away and prepare a superb dinner for your family.
Italians don't use too much garlic.
While you may find garlic bread at the top of most menus in Italian restaurants around the world, traditional Italian restaurants don't serve garlic bread. Rather, bread is typically served plain. Italians avoid overusing garlic in their dishes. They prefer to rely on flavorful and fresh ingredients.
Spaghetti and meatballs is not an authentic Italian dish.
Don't worry, we're not denying that spaghetti with tomato sauce and meatballs is delicious, however, it is not an authentic Italian dish. Italians actually rarely serve meat in their pasta.
Pepperoni means "bell pepper" in Italian.
If you have ever walked into a pizzeria in Italy and asked for a pepperoni pizza, you were probably surprised when a pizza with bell peppers was brought to your table.
Naples (Napoli) is the most popular city in the world for its pizza.
The word pizza was first documented in A.D. 997, with pizza as we know it originating in Naples, Italy.
On average, an Italian eats about 51 pounds of pasta a year.
You heard that right! In North America, a person eats around 15 1/2 pounds of pasta to compare. Yet, we think the more pasta, the better.
The traditional Italian pizza has a thin crust. Different from many pizzas served around the world, the authentic Italian pizza has a thin golden-brown crust, which is made from scratch by hand and cooked at extremely high temperatures in a wood-fired oven.
Pizza Margherita was named after Queen Margherita. The world-famous Margherita Pizza (cheese, tomato sauce, and basil) was named for Margherita Maria Teresa Giovanna, which was the Queen consort of Italy during the reign of King Umberto I.
It's believed that pasta was first eaten in China. While pasta dish is immediately linked to the Italian culture, it's believed that it was likely was brought to Italy from China by Marco Polo during the 13th century.
There are approximately 350 different types of pasta in Italy. There are hundreds of pasta shapes in Italy —approximately 350—, and they are designed to hold the sauce in the best possible way.
The Italian pasta was eaten with no tomato sauce. Pasta and tomato sauce is surely a match made in heaven. But what most people don't know is that the tomato sauce was only introduced later on, when tomatoes were brought from Mexico to Europe in 1519 by Cortez, a Spanish explorer.
An Overview Of The Italian Food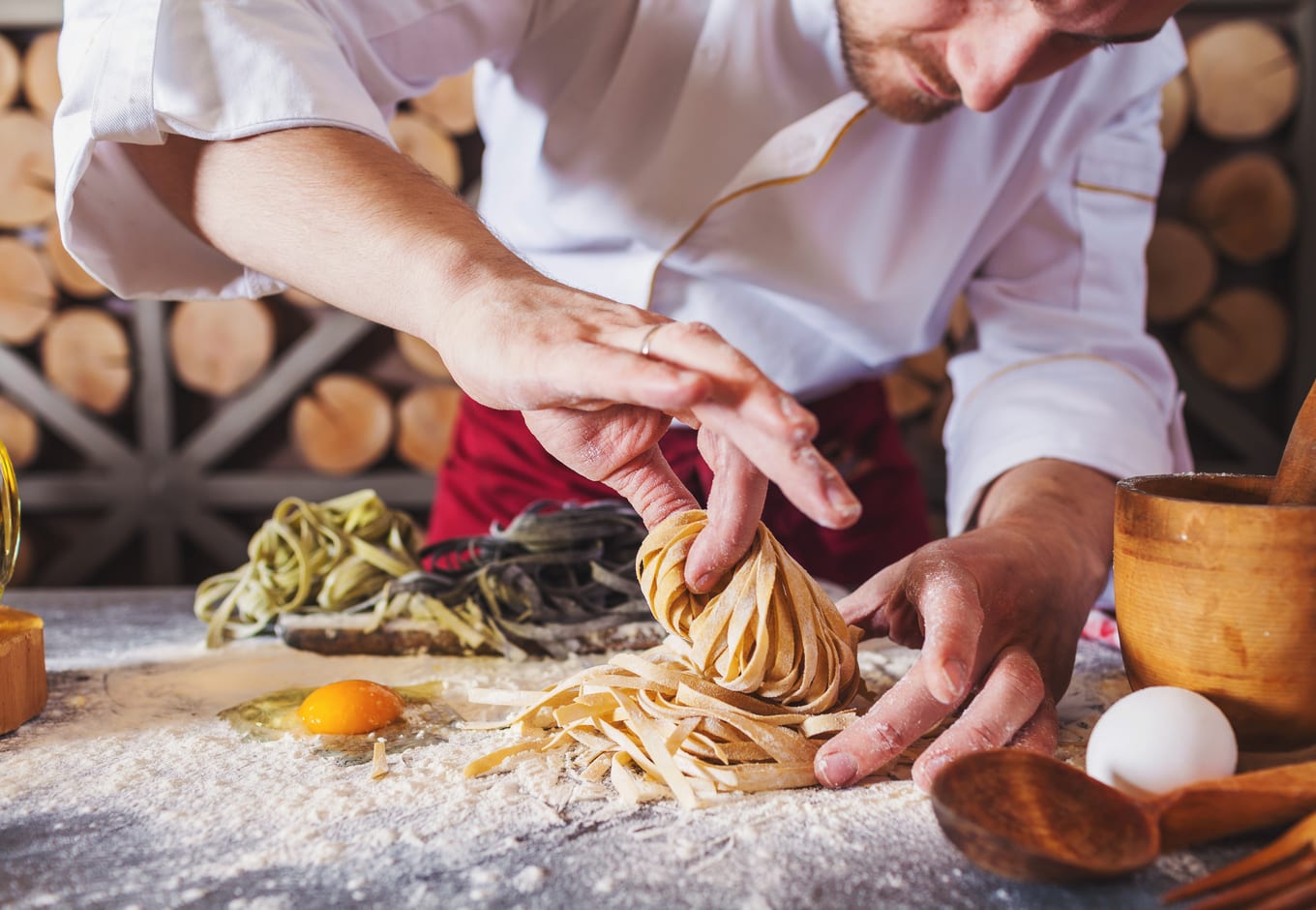 It's almost impossible not to like Italian food. Comforting, and filling, this cuisine is praised in all 5 corners of the world, and almost everywhere you go, you'll find an Italian restaurant. Food, by the way, is a serious matter in Italy, and recipes are passed through generations with pride. They are a symbol of the heritage and legacy of a family.
And even though Italian cuisine is often associated with pasta with tomato sauce, pizza, and lasagna, there are other important elements to it, which vary according to the region. In the coastal regions of Italy, for instance, plenty of recipes are made with super-fresh seafood and other Mediterranean treats. Sicily is famous for its super creamy gelato, and the Emilia Romagna region is worldwide famous for the amazing Parmegiano Reggiano cheese, which is a Parmesan originated from cow's milk that is aged for about 1 to 4 years.
A curious fact about Italian cuisine is that it somehow revolves around the Mediterranean Triad: wine, olive oil, and bread, which is what ancient Romans used to eat on a daily basis.
In case you're wondering how a simple Italian meal looks like, we're going to give you a quick overview. It usually starts with an appetizer, which in Italy is called antipasti. This appetizer consists of vegetables, such as artichoke hearts, olives, and pepperoncini (hot chili peppers), and a selection of curated meats, such as Italian sausage and prosciutto. For the main dish, they usually go for pasta and a light protein.
Another important element of Italian recipes are the ingredients, and they preferably have to be fresh, local, and seasonal. This ensures the quality of the meal. Olive oil is one of the most classic and important ingredients, as well as basil, and parmesan cheese.
10 Easy Italian Recipes
A Traditional Starter: Caprese Salad with Pesto Sauce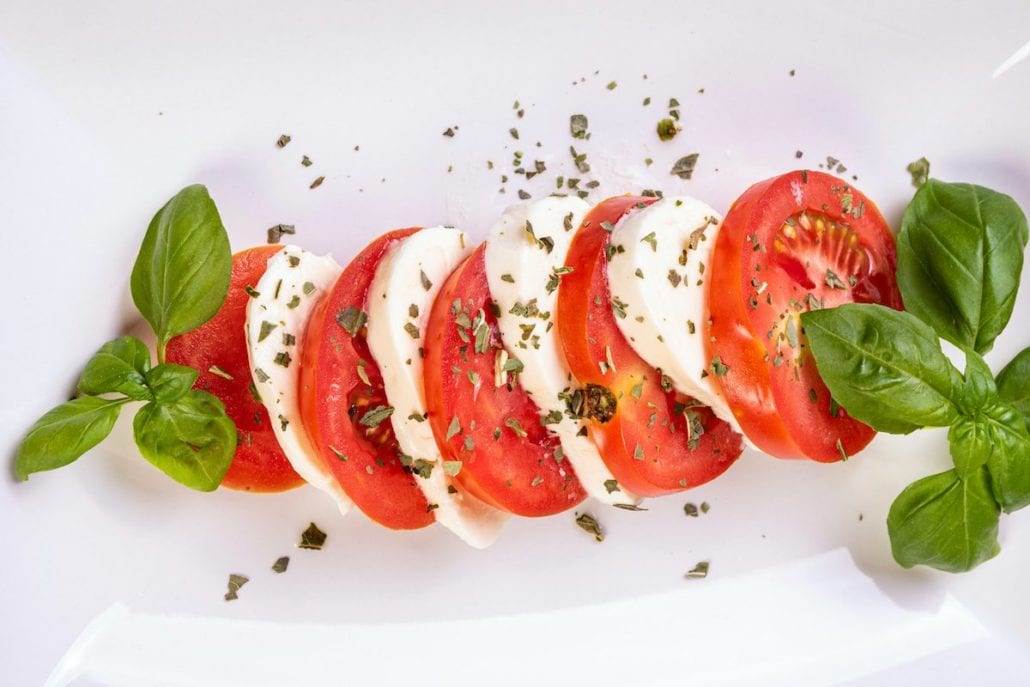 Juicy and full of flavor, the Caprese salad topped with a pesto sauce is a staple in any Italian meal. Originating from the Island of Capri in the 1950s, this salad is simple and easy to make, as it and requires only a few fresh ingredients. Fresh tomatoes, mozzarella cheese, salt and pepper, basil, and homemade pesto sauce to dress. Learn how to make the famous Caprese salad with pesto in less than 30 minutes here. This simple and delicious appetizer is the best way to start your classic Italian dinner. Serve it with a selection of cured meats, including prosciutto and Italian sausage, and some crusty bread.
A Hearty Pasta Dish: Spaghetti alla Carbonara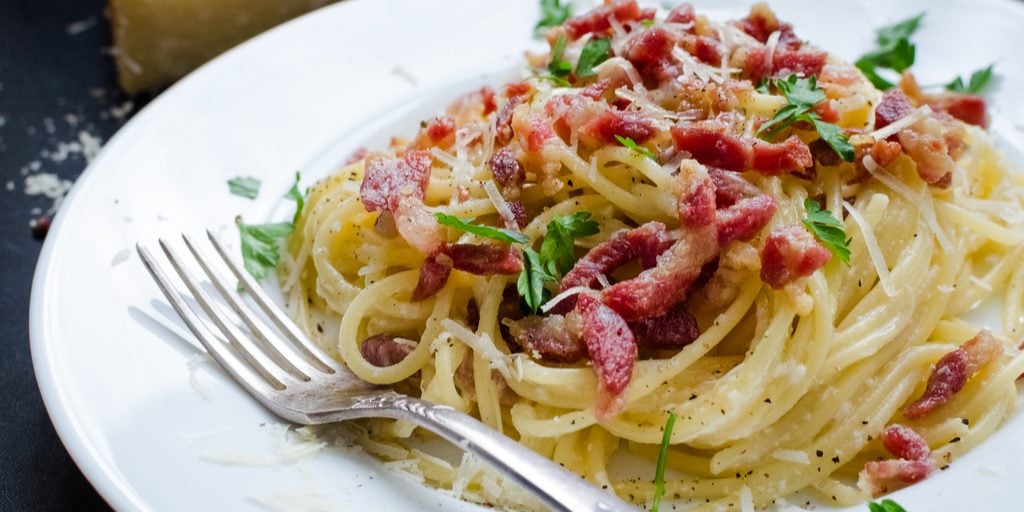 If you have ever had pasta in Italy, you probably tried Spaghetti Alla Carbonara. One simply hasn't lived until you've had this meal. The real key to making this traditional pasta recipe is making it with guanciale, not pancetta. The Carbonara recipe requires only spaghetti, eggs, peppercorn cheese, guanciale, and pepper. However, if you can't find guanciale in your local market, pancetta is perfectly acceptable to use. Top your creamy carbonara with freshly grated Parmesan cheese and black pepper. But first, check an authentic and easy Italian recipe here. A true hearty Italian comfort food!
A Classic Italian Dish: Pizza Margherita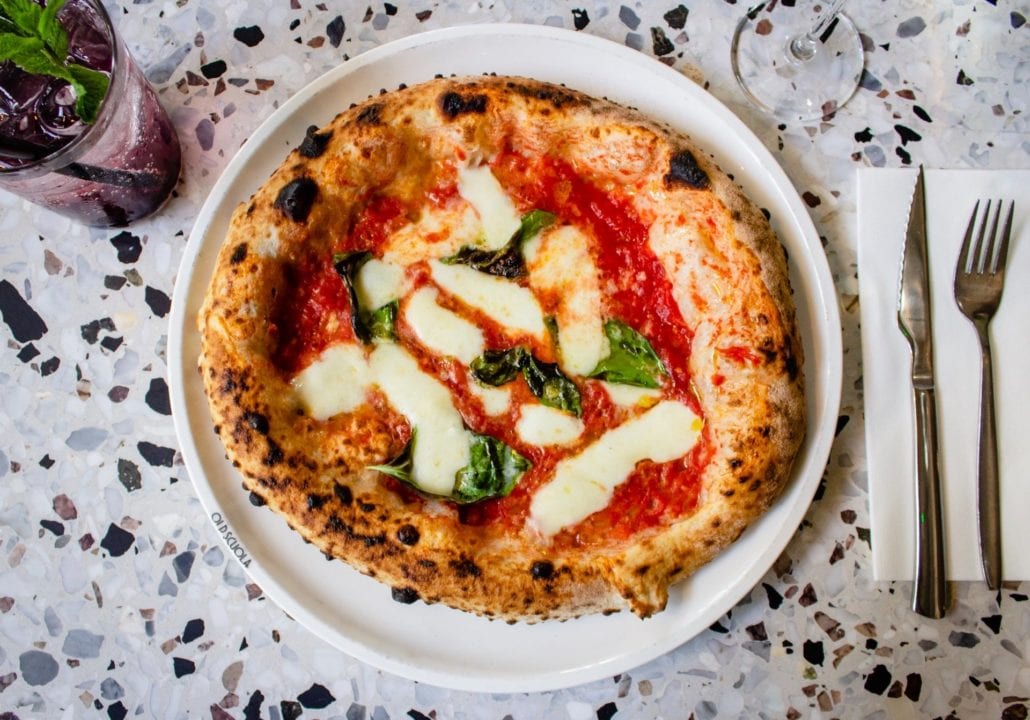 It's said that, in 1889, the King and the Queen Margherita went to visit Naples and summoned the most famous pizza-maker in Naples, Raffaele Esposito, to create 3 different pizzas. Margherita did not like the first 2 pizzas he made, which were the marinara and the pizza Napoli. However, she approved the third one, which had tomato sauce, mozzarella cheese, and basil. Raffaele Esposito then named the pizza "Margherita" and asked the Queen for a Royal Seal.
Learn how to prepare a classic Margherita pizza from professional Italian chefs in Napoli. You can turn your kitchen into a cheesy paradise in just under thirty minutes to make this easy Italian dish with your family. All you need is flour, yeast, olive oil, mozzarella cheese, fresh tomatoes for the sauce, and basil, and a lot of love to make a pizza like the pros. Find an authentic and easy recipe here.
A Delicious Main Course: Bistecca alla Fiorentina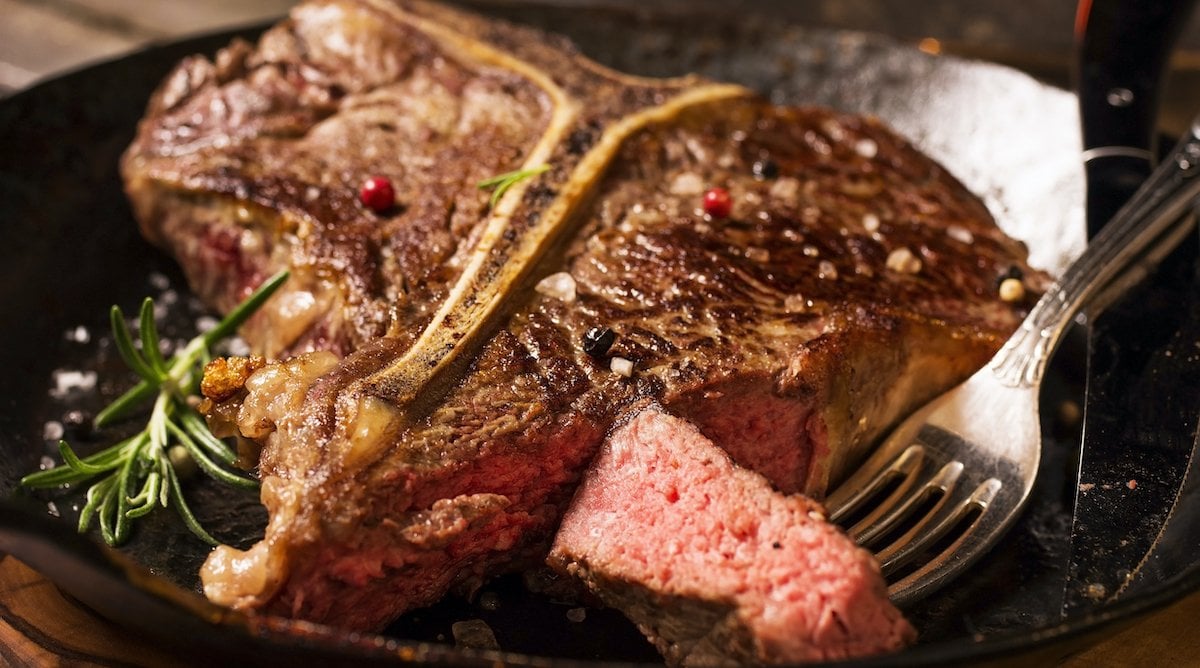 This is one of the best Italian recipes for meat lovers. You can try making Fiorentina steaks as the main dish at your classic Italian dinner, and eat it with a traditional side dish, such as cannellini beans dressed with olive oil, or a salad. It's a known fact that at least one person in every Tuscan home knows how to prepare this steak, and with just a couple of easy steps, you can learn how to traditionally make Bistecca Alla Fiorentina, too. You just need a good quality T-bone or porterhouse steak, olive oil, freshly ground black pepper, and some other basic ingredients. Tip: this easy recipe calls for a glass of red wine, like Chianti classic. Your family will love it!
A Heartwarming Italian Soup: Minestrone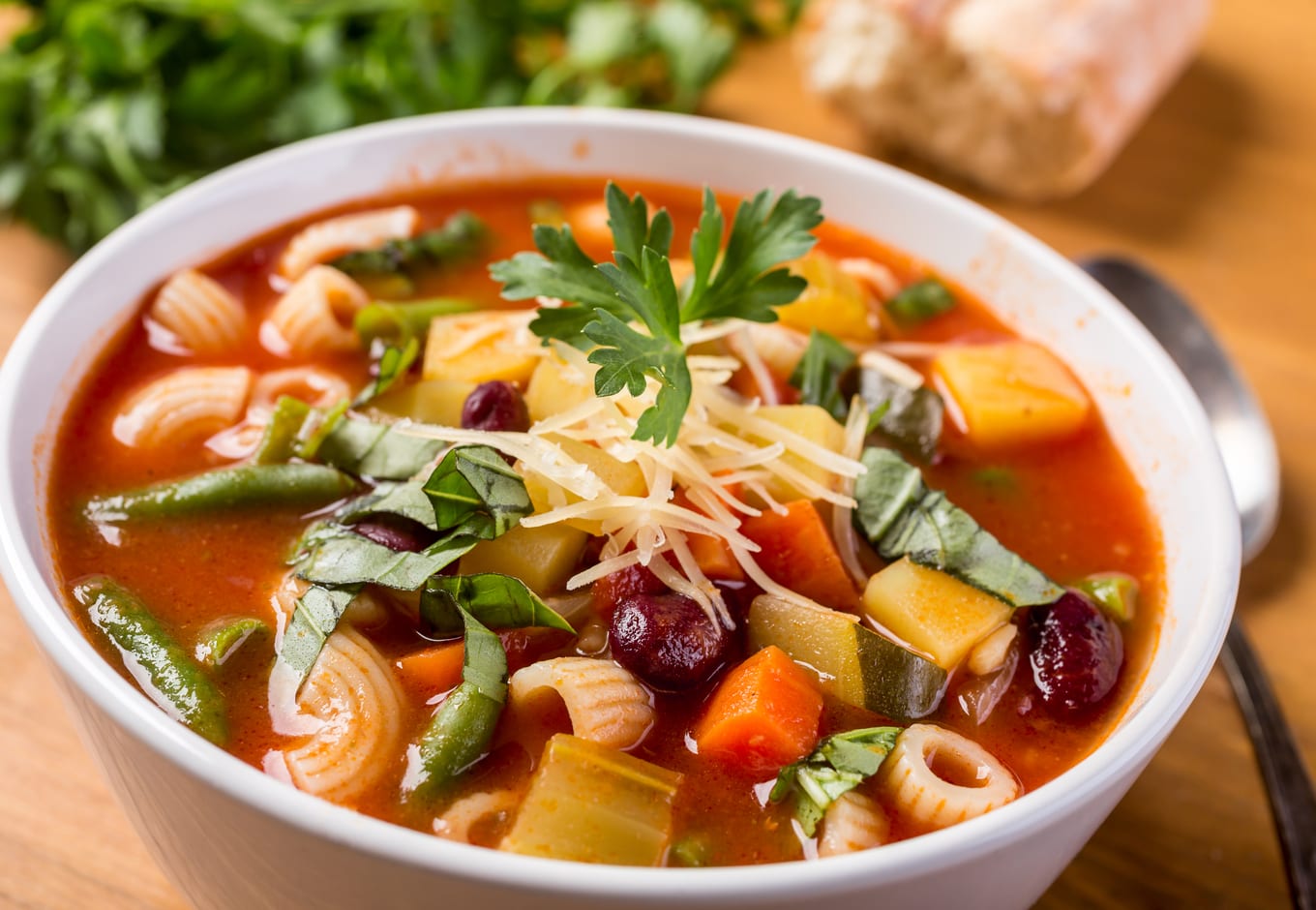 If you thought that Italian food was only about pizza and pasta, you're going to be surprised. This varied cuisine has a slew of delicious dishes, such as hearty meats and rich nutritious soups, such as the Minestrone. This thick easy to make soup is made up of simple ingredients, such as bean broth and some seasonal vegetables, usually beans, onions, carrots, celery, and tomatoes. There is no set recipe for the Minestrone, and sometimes they're also paired with potatoes, mushrooms, and even pasta. Make this Minestrone recipe and top it with grated Parmesan cheese. A classic!
The Best Italian Comfort Food: Risotto Alla Milanese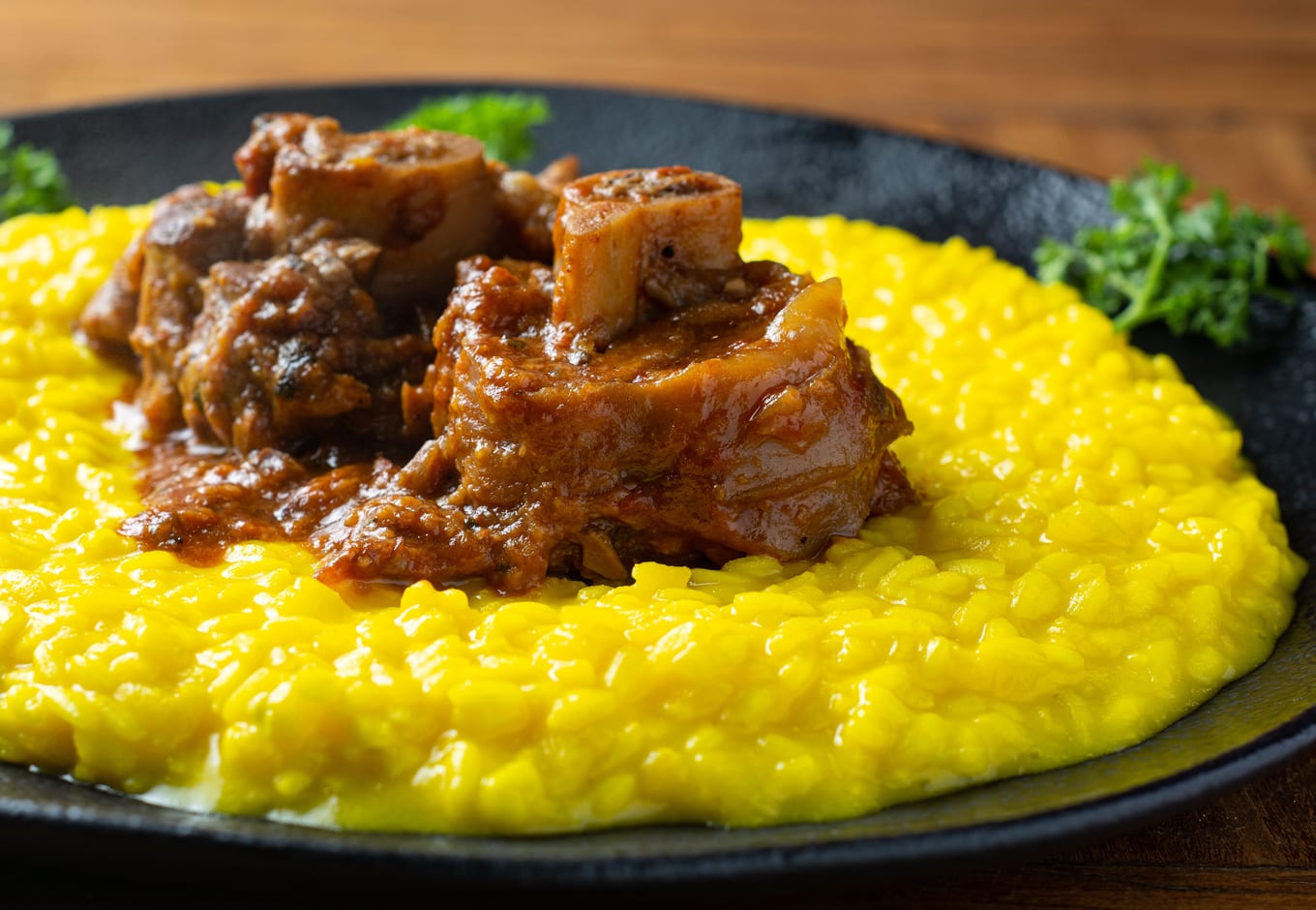 If you're looking for comforting Italian recipes for the entire family, you must try the Risotto Alla Milanese. This is also a great alternative if you're a bit tired of eating pasta and pizza. There are several Italian recipes of risotto, but this is definitely one of the best, as it's extremely easy to prepare. Creamy, rich, and beautifully yellow, this risotto is made up of arborio rice, saffron threads, dry white wine, and, of course, parmesan cheese. It can also be served with an Italian style side dish, such as osso buco, for instance. Plus, this recipe takes about 30 minutes to make! Easy and delicious, and you can pair it either with white wine, such as a Pinot Bianco, or red wine.
The Simplest Pasta Recipe: Cacio e Pepe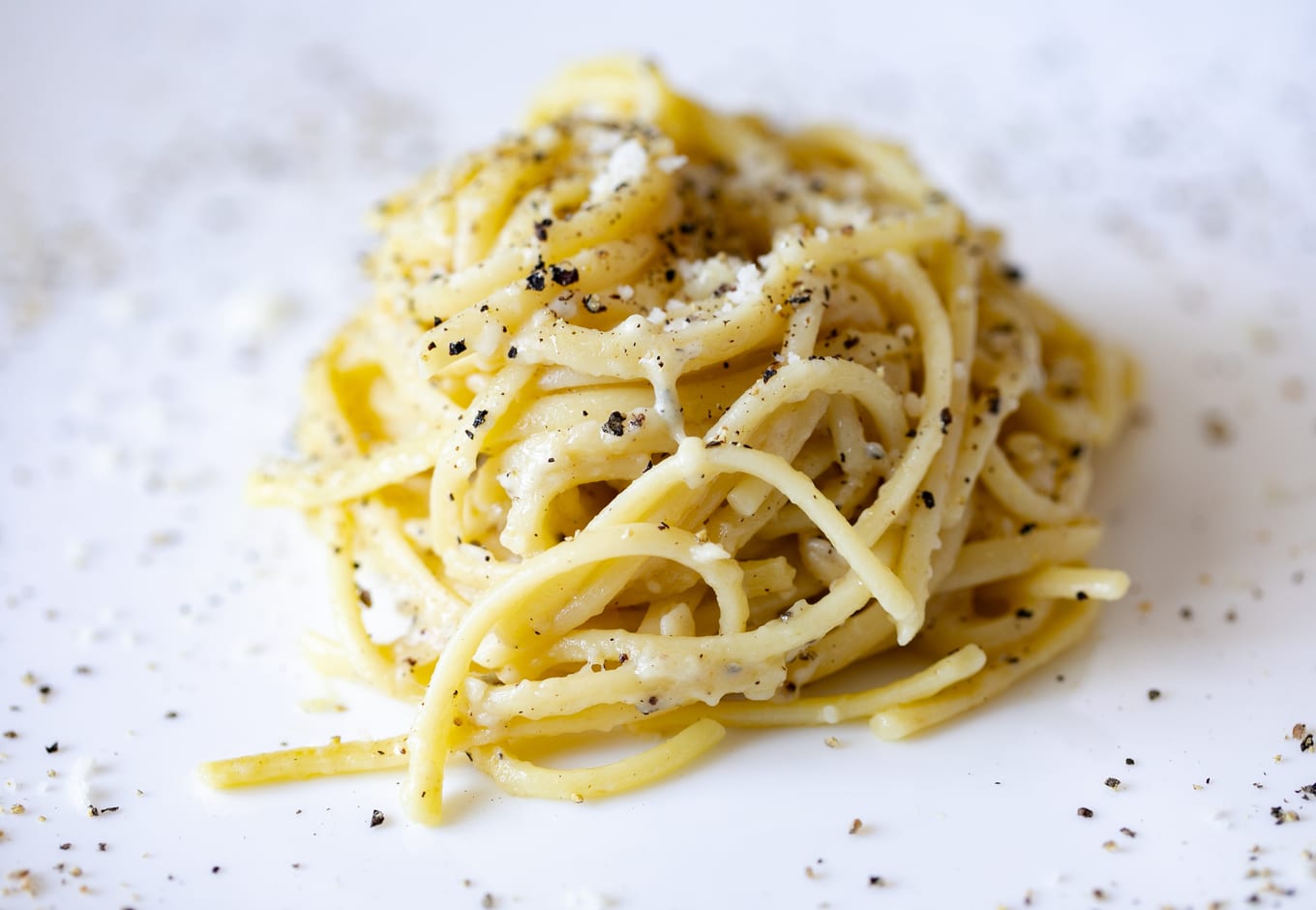 This is the favorite dish of those who love quick and easy recipes. This pasta is a typical dish from modern Roman cuisine, and it translates into "cheese and pepper", as the main ingredients are: black pepper, grated parmesan cheese (Pecorino Romano), and spaghetti.
But, even though this Italian recipe is easy, be sure that you get good quality ingredients, such as great parmesan cheese, which will make all the difference when grated on top of the creamy sauce.
A Must-Have Dessert: Tiramisù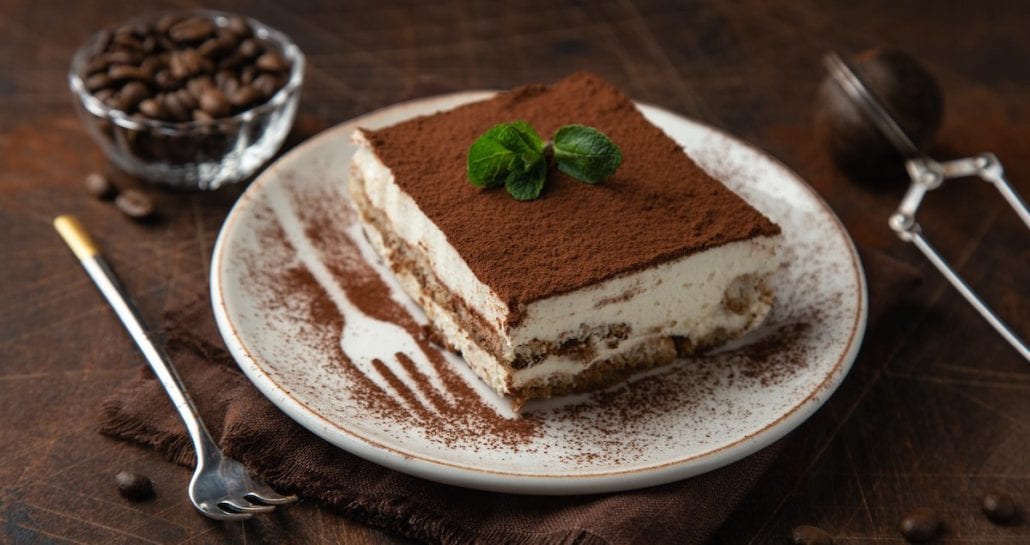 A classic Italian-style family feast isn't complete without an amazing dessert. So, in case you're wondering what desert should top your Italian dinner, we recommend Tiramisù. With no need to bake, and requiring just a few minutes to prepare, it's the perfect dessert for any dinner. The coffee biscuit and mascarpone creamy cheese are simply irresistible. You'll have to try it for yourself after learning the easy recipe, here.
A Delicate And Light Dessert: Panna Cotta
This is one of the best recipes for those who like a creamy, and light dessert. The Panna Cotta is often linked to the northern Italian region of Piedmont, and it's said to have been invented by a Hungarian woman in the Langhe in the early 1900s. The main ingredients of the Panna Cotta cream, milk, sugar, vanilla, and gelatin, and the dessert is usually garnished with a coulis of berries, which gives the dish a perfect sweet and sour flavor.
The Ultimate Coffee Recipe: Italian Espresso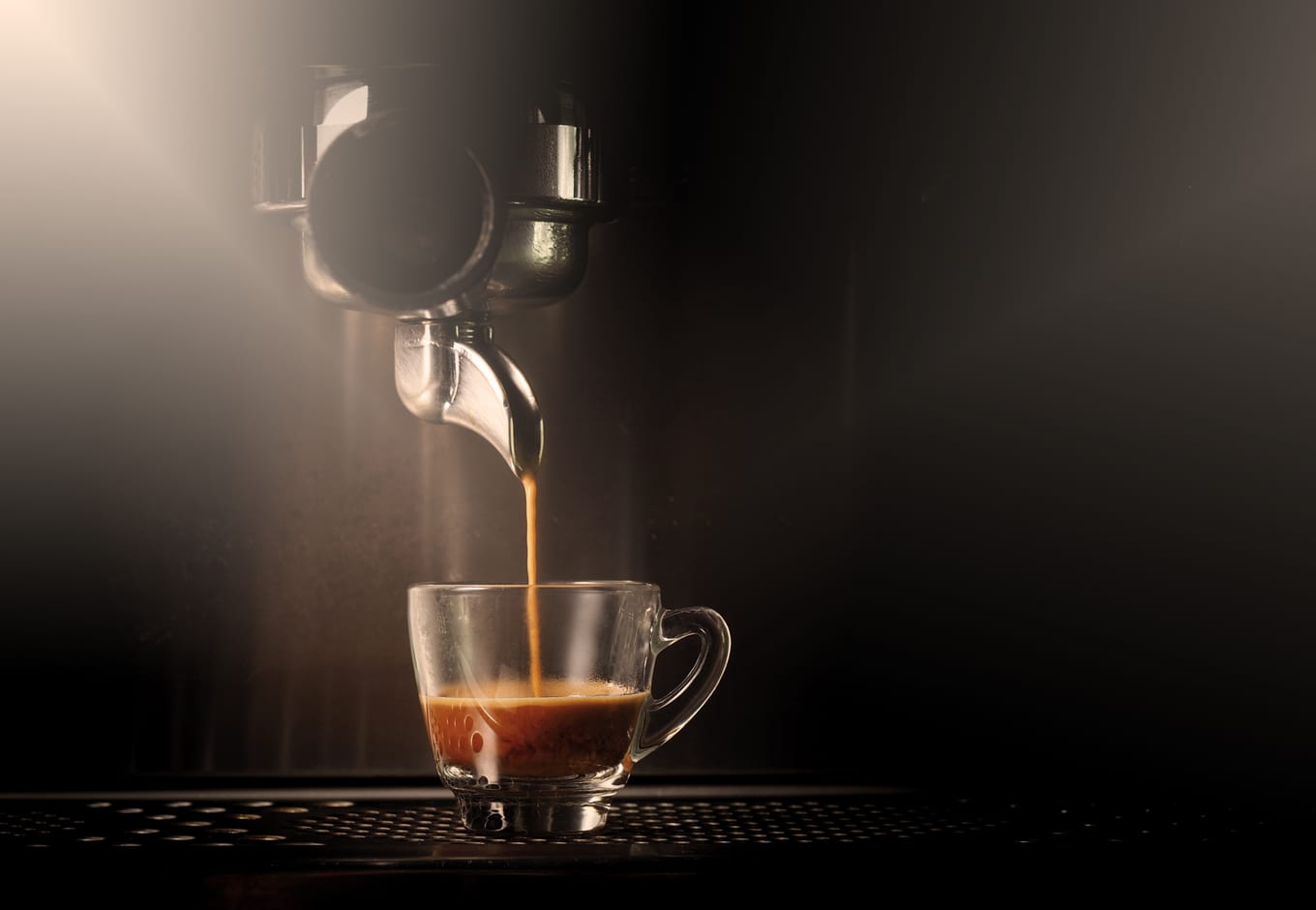 If you are eager to try the best coffee recipes from around the world, you can't miss the famous Italian espresso. The beverage varies from Naples to Bolzano, and it's prepared in many different ways around the country. In the South, they like strong, creamy, coffees, while in the North they prefer more acidic coffee with more intense aromas. Here are some tips on how to master the art of Italian coffee making.
Now that you know how to prepare these five traditional Italian recipes, enjoy and Buon Appetito!
Browse. Book. Stay.
CuddlyNest provides all accommodations to all travelers at the best price. Find unlimited travel inspiration on our blog and social media channels.
You might also like:
22 Breakfasts From Around The World
Where To Celebrate Ice Cream Month
Traditional German Must-Eats
Here are some curated readings for you:
Best Blueberries in Florida
World cheapest Food
Famous Local Eateries in Orlando