When it comes to planning a vacation, there is a question that all pet owners ask themselves: to bring or not to bring their four-legged friend? But fortunately, there is a delightful maze of pet-friendly destinations all around the world where you travel with your furry companion without having to worry.
From top-notch pet resorts to lush dog parks and world-class attractions where dogs are welcome, these destinations are animal wonderlands well equipped with all the amenities a pet owner needs.
Read on to discover what are the top 8 dog-friendly countries and the golden tips that will help you make the most of your trip!
Traveling With Your Pet: What Every Dog Owner Should Know
Before choosing the right travel destination, a good idea is to do some research and learn everything you can about pet travel. You can look up what airlines offer the best conditions for pets, what are the ones that allow them to travel in the cabin, and what are the most dog-friendly airlines if this is the case.
Once you have an idea about the best airlines, learn the basics about pet travel, especially about the bureaucracy. You might need to bring your pet's medical records, have pet health insurance, and even get an ID, or pet passport, for your animal, so it's better if you learn about that in advance.
Before your travel, also be sure to look up accommodation that allows pets, and book it in advance. In many cases, pet-friendly hotels only have a limited amount of rooms available for travelers and their pets, so it's best if you get all the necessary information about it beforehand.
You should also find out if the hotel offers any pet-sitting service, just in case you need to go sightseeing in a specific place and are not allowed to bring your furry friend.
Most Dog-Friendly Countries Around The World
When planning your future trip to these locations, you won't have to worry about that at all. The memories you make with your special companion will last a lifetime. While taking a trip tomorrow is not possible everywhere, we can use this time to plan the perfect adventure. Check out the top countries for pet-friendly travel in the Americas, Asia, and Europe to start preparing your itinerary for you and your pet, today.
Switzerland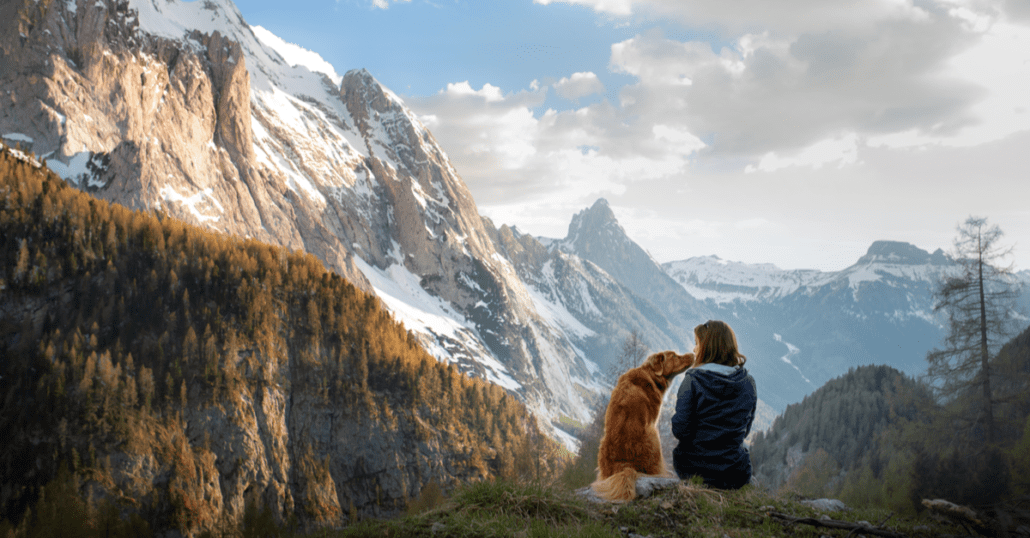 Dog lovers, rejoice! The Swiss really go the extra mile to ensure that your pet-friendly experience is of the highest quality. Restaurants where dogs are welcome even make it a priority to have water bowls and treats for pets. Have you heard of the fondue tram? Well, your dog can even enjoy this delicious and cheesy experience with you too, for a small fee of course. Enjoy hundreds of hikes in the Alps to walks around stunning cities such as Zurich and Geneva. Your furry friend will adore your trip to Switzerland together.
United States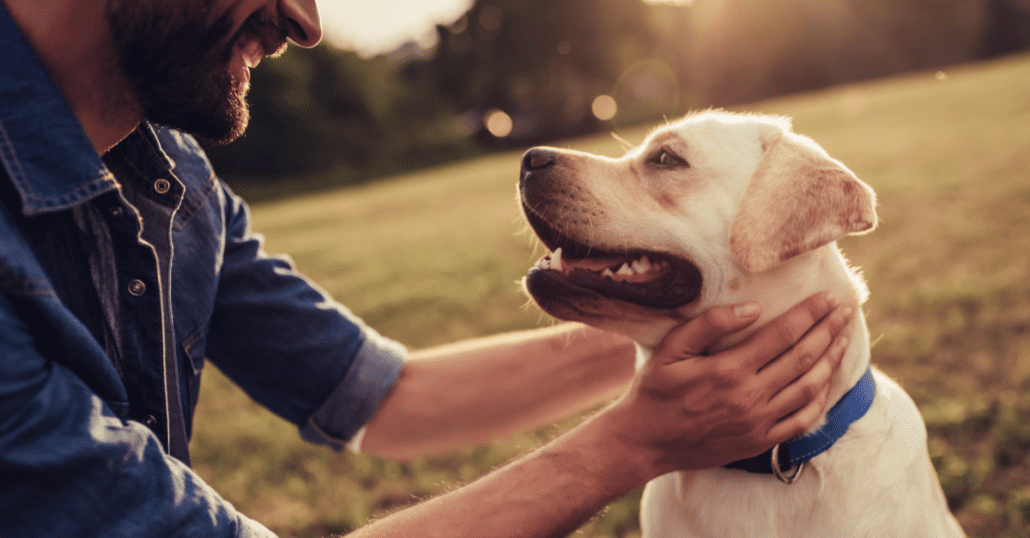 It's no surprise that with over 60 parks protected by the National Park Service, the United States is one of the best places to travel with a dog. From road trips to outdoor monuments and sightseeing in pet-friendly cities like Chicago, Seattle, and San Diego. To beach getaways in Florida, from coast to coast there are thousands of travel destinations to visit with your pet.
Pick the perfect pet-friendly accommodation on CuddlyNest, and start planning the adventure you and your furry friend have always dreamt of.

Interested more about Dog Friendly Destinations in US?
Best Dog Friendly Vacations

Germany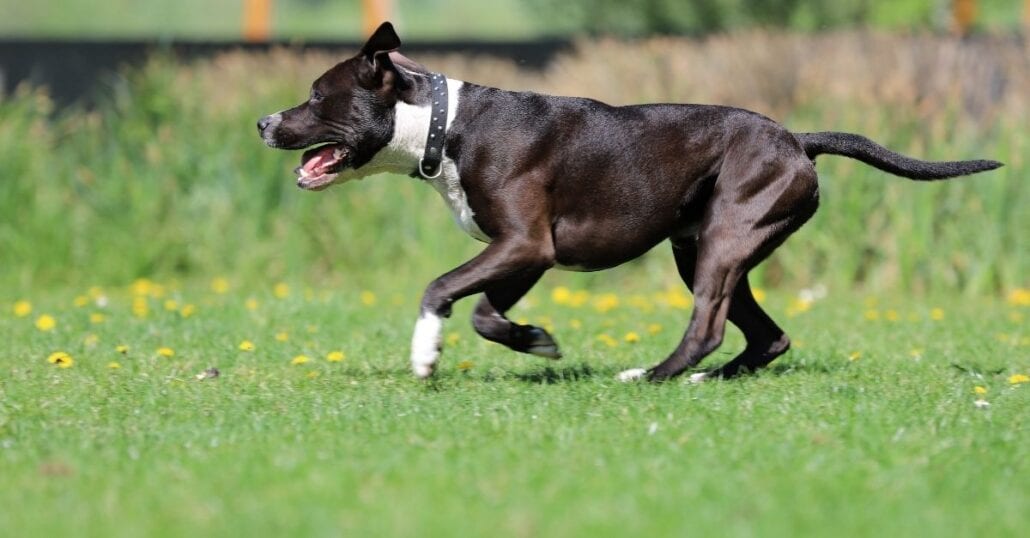 The doors of almost every establishment are open to pets in Germany. Known as one of the most pet-friendly countries in the world, Germany takes a lot of pride in its animals and is a global example of how to treat pets with care and respect. In fact, Berlin is home to the largest animal sanctuary in Europe.
By following their pet-friendly policies you and your pet can visit the country and have a one-of-a-kind experience amongst the resident pet. You may even want to consider adopting another furry friend after learning about the adoption possibilities in Germany.
Canada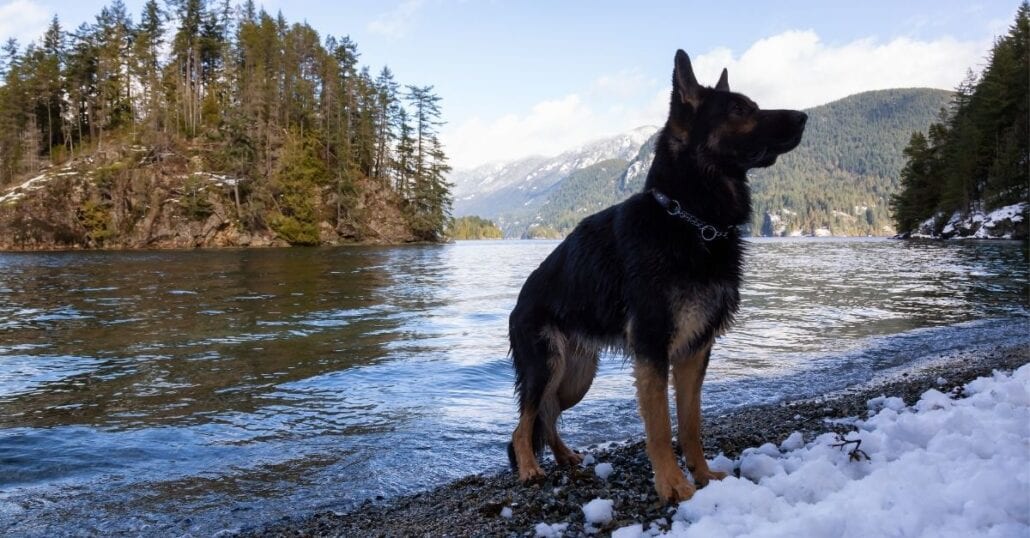 British Columbia's city, Vancouver, is known worldwide as one of the best places to bring your pet to North America. While there are hundreds of pet-friendly vacation rentals and hotels to visit, Canada also boasts epic road trips filled with nature fun for you and your pet.
From visiting Lake Banff to taking the pet-friendly Canadian ferries where your pet will travel in ultimate comfort, there are so many ways to explore Canada with your dog or cat by your side. He or she will love traveling by both land and sea.
France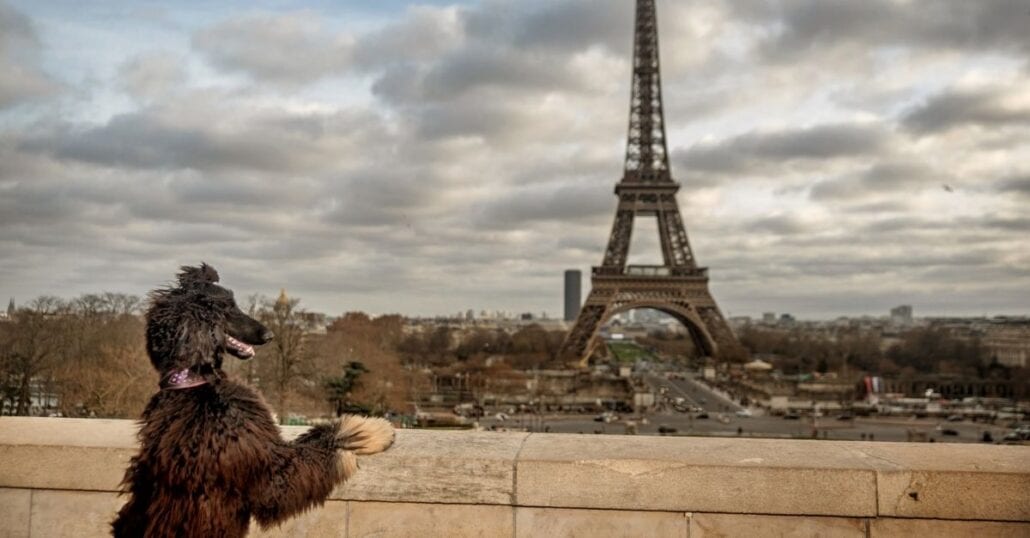 Does your pup want a seat at the dinner table? If yes, then take your pet on a French escape. France has a pretty relaxed policy when it comes to traveling with your pets because this country deserves to be visited by everyone and everything. Looking for the perfect destination to mix fun and exploration? Take your furry friend to the Pyrennees where they can roam freely while you sit back, relax, and enjoy your holiday break.
The Netherlands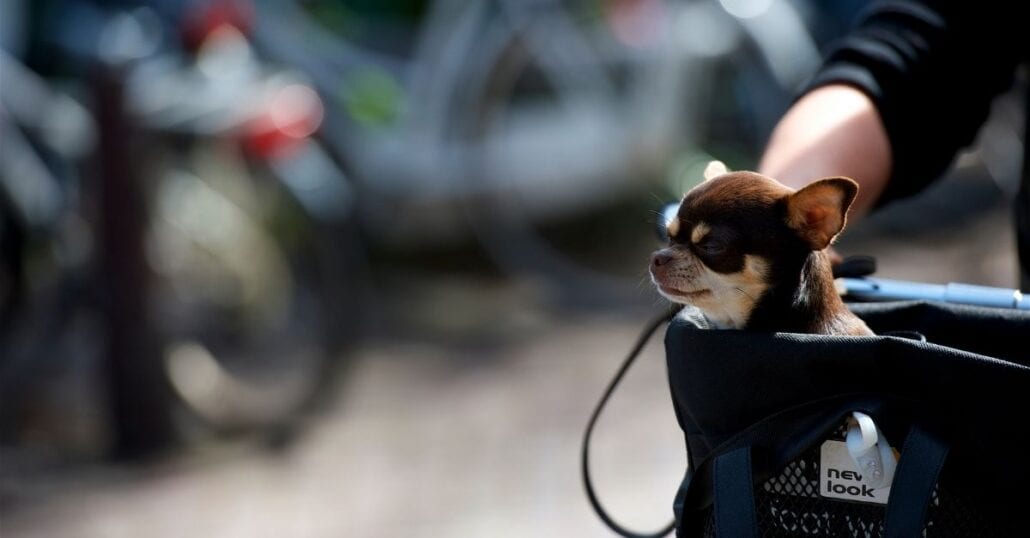 What's one of the best parts of visiting the Netherlands with your pet? They can ride on any public transport for free, and on trains for just 3€ for an all-day pass either in your lap or in a carrier, depending on their size.
While like all destinations your pet will require the proper paperwork and vaccines to visit, The Netherlands is a great place for you and your dog to explore the many open-air outdoor attractions including parks, the Amsterdam canals, the charming neighborhoods, and more.
Amsterdam was even named the most animal-friendly city in the Netherlands in 2019. We can't wait to visit with our own pets.
Japan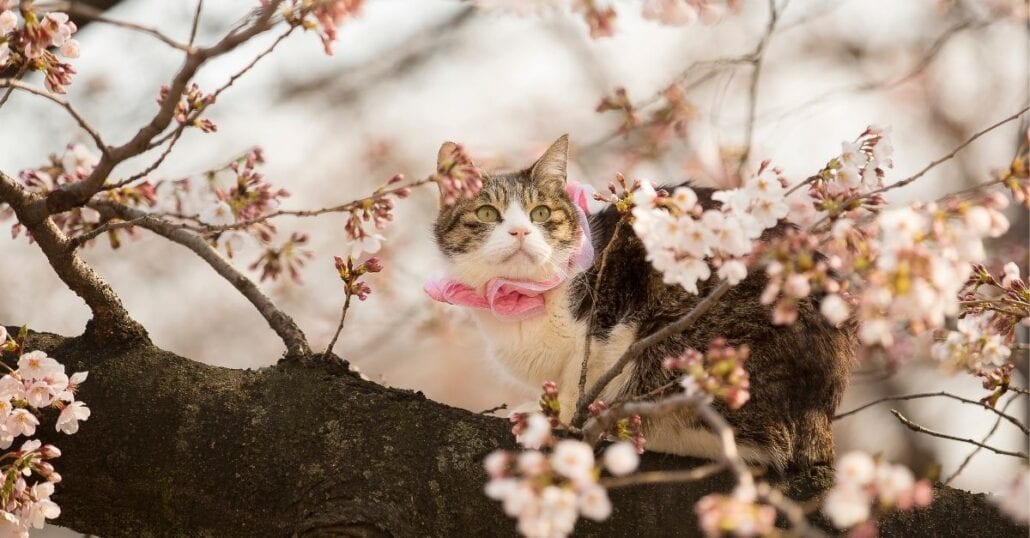 While the busy streets of Japan's larger cities, including Tokyo, may not seem like the best place to visit with your pet, the country has actually made major strides to promote a pet-friendly culture and atmosphere for both its residents and tourists.
With almost 1,000 pet-friendly hotels, pet-friendly offices, spacious parks, pet stores, and even a dog-friendly mall, the Machida Grandberry Mall, there's a lot on offer for dog owners in Japan. He or she will also love visiting Japan's beautiful beaches where they can run and enjoy the water.
Be sure to check Japan's passport rules for animals before jet-setting off to the country to avoid any issues upon arrival.
Austria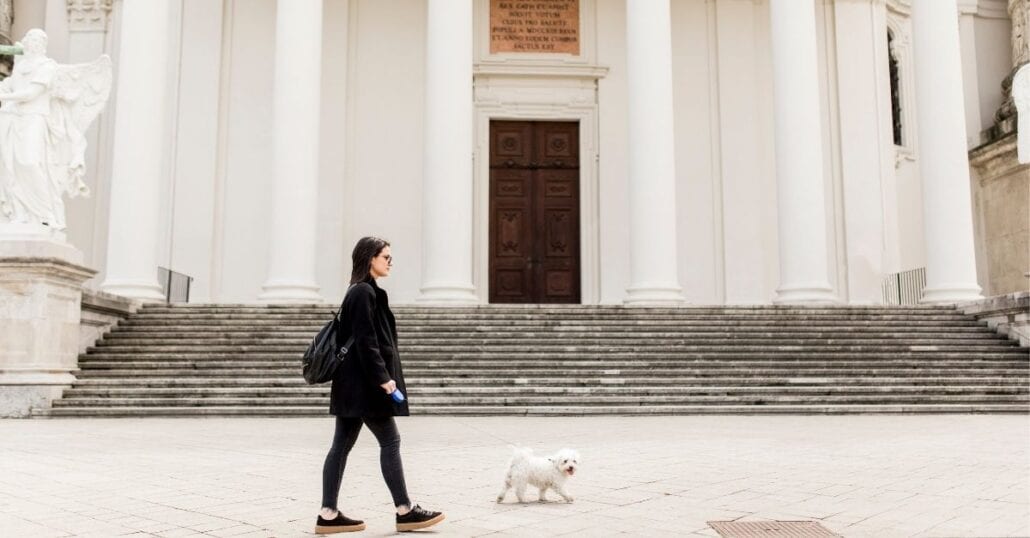 From Vienna to Salzburg, Austria is home to many places for you to explore with your furry friend. In the capital city, you can take your dog on a cruise along the Danube river, stroll with your dog in the Ring Road and go to the famous Naschmarkt, Vienna's outdoor market, with 120 food stalls and restaurants.
Vienna also has a multitude of pet-friendly cafes and restaurants, and dogs are allowed on public transport. Small dogs traveling in a container or in a fully enclosed bag are free of charge. Other dogs have to leash and muzzled and have a half-price ticket.
Salzburg, the Austrian city located on the border of Germany, is also a perfect pet travel destination. The city is more compact and walkable than Vienna, so you won't have any problems strolling around with your dog when exploring the history of Salzburg by wandering around the narrow alleys of Salzburg's Old Town.
So where will you plan your first pet-friendly getaway?
With so many places to explore, you and your pet will have a full itinerary ready for future trips. Be sure to check the pet-friendly travel policies and guidelines for both you and your pet before making any travel plans, including paperwork and vaccines. Always take the extra time to make sure you have everything, so you can avoid pre-trip mishaps and focus on the experience with your best pal.
We can't wait to hear what are travel destinations you plan to visit. Let us know and we will provide you with the perfect pet-friendly accommodation on CuddlyNest.
Browse. Book. Stay.
CuddlyNest provides all accommodations to all travelers at the best price. Find unlimited travel inspiration on our blog and social media channels.
Here are some curated readings for you:
Pet-Friendly Holidays in Florida
Holidays With Pets Around Europe
Places To See White Pelicans in Florida
Dog Friendly Vacations in the US
Best Dog Friendly Vacations in United Kingdom
You might also like:
Things To Do In Orlando
Fun Awaits for the Entire Family
Fulfill Your Guilty Pleasures In Florida