Before you start reading:
Top European Surfing Destinations
Most Beautiful Buildings In The World
Sacred Attractions Around the World
Pattaya and Chiang Mai are two of the most popular tourist destinations in Southeast Asia. They both have their advantages, but they also each have some disadvantages that you should consider before making up your mind on where to go. Pattaya is an affordable beach city with plenty of nightlife and shopping opportunities. It's also home to one of the world's largest water parks, which has just been expanded! However, Pattaya isn't for everyone – it can be too seedy for families or couples looking for a quiet getaway.
Chiang Mai, on the other hand, offers much more peace and tranquility than Pattaya does. You won't find as many attractions here as you would in Pattaya either – at least not as many internationally-known ones. Chiang Mai is well known for its temples and quaint, old city streets.
Many people are wondering whether or not Pattaya can really compare with the tranquil paradise that is Chiang Mai – the answer might surprise you!
Pattaya vs Chiang Mai
Pattaya Travel Ideas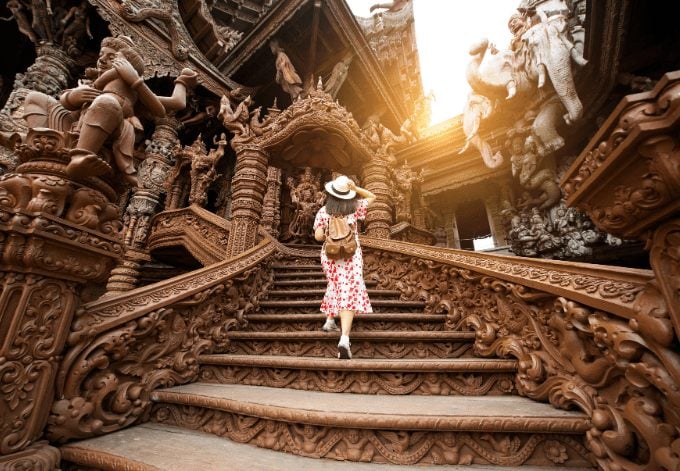 An exotic travel destination in Thailand, Pattaya is a bustling seaside town stretching 3 mi along the coast. Located just 30 mi from Bangkok, where people celebrate Thai New Year, Pattaya is one of the most popular destinations for those looking for a refreshing swim in Thailand.
What to do in Pattaya? Depending on whether you like to visit ancient monuments, temples, or rather choose to catch some adrenaline while shopping for groceries at Pattaya floating market, or want to improve your knowledge about the ocean by visiting Dolphin World, there is something to do for anyone.
The main attraction Pattaya has to offer is its bustling and fun nightlife. You'll find all sorts of different clubs and bars, from the tame 'in' spots for young locals who want a drink before heading home, to raucous parties that go on until the early hours of the morning.
7 Experiences You Cannot Miss in Pattaya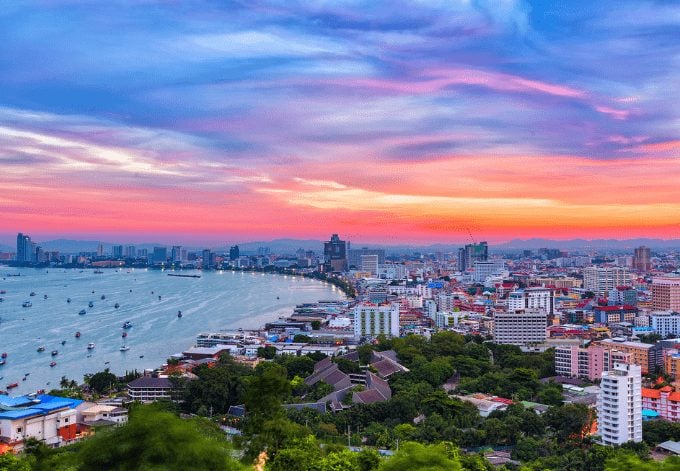 Shop traditional crafts and produce at Pattaya Floating Market

Visit Sanctuary of Truth from the Ayutthaya period

Look at the city from above at Pattaya View Point

Look at Thailand's famous ladyboys at the Alcazar Cabaret

Lose yourself partying at Walking Street

Get your Adrenaline booming at the Coral Island

Immerse yourself in the make-believe world at Tuxedo Illusion Hall
Chiang Mai Travel Ideas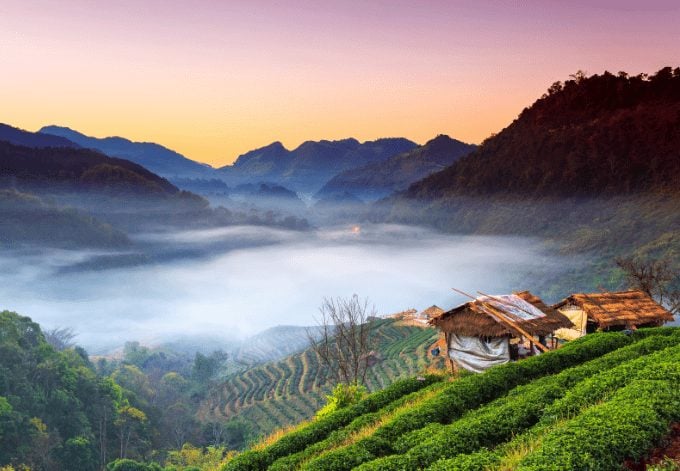 Chiang Mai, on the other hand, is one of the most history-packed travel destinations you can possibly imagine when visiting South East Asia cities. Located in mountainous Northern Thailand, the city itself dates back over 800 years. Visiting the New City will expose you to traces left by since its earliest history of the Lan Na Kingdom ages, and later golden ages achieved by the proximity and importance of the Ping River trading route.
Today, Chiang Mai, enclosed by its Old City historical walls and moats, is bustling from both locals and tourists, who mingle to raise the spirits of Thai culture, cuisine and visit some of the most important temples, such as 14th century Wat Phra Singh and the later Wat Chedi Luang. However, temples and city history is just a part of what you can see in the destination.
Visit Chiang Mai for the city's natural beauty, and it's filled with beaches and mountains. The city also has its fair share of parks and green spaces, all with their own merits – from the serene Wat Phra That Doi Suthep near to the bustling old town, or its gardens like Royal Flora Ratchaphruek. When you want a break from relaxing, there are still plenty of temples to explore and markets that offer designer knockoffs at half price!
For those seeking adrenaline, there are options for kayaking or visiting caves, but those looking for a relaxing vacation to release stress and become more productive can opt for nuat phaen thai, a Thai massage including acupressure, Indian Ayurvedic principles, and assisted yoga.
7 Experiences You Cannot Miss in Chiang Mai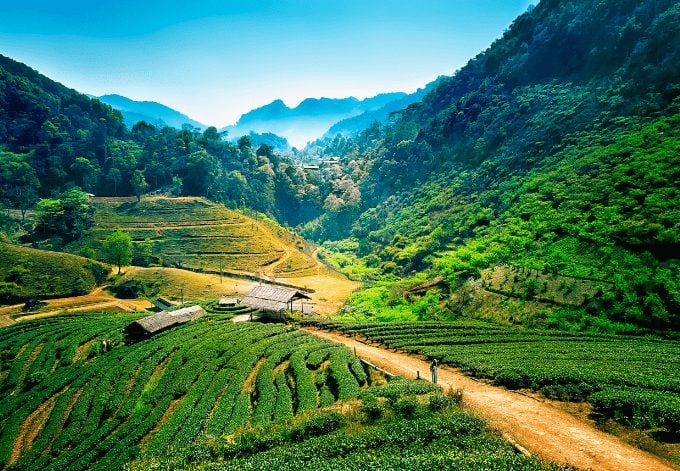 Taking a cooking class in Chiang Mai

city center and feast on the delicious Thai food
Eat khan toke

dinner watching traditional Thai and Northern dances from a safe place at the dinner table.

Go whitewater rafting at Mafeteng River

Eat the Khao Soi, a coconut and curry soup with yellow egg noodles. Sounds happy? 

Get fancy at the trendiest part in Chiang Mai Nimmanhaemin Road

Take a Green Tour to Sticky Waterfalls and Navigate Circuit like Spiderman

Visit the granite grey Inthanon National Park with Shan Hills
Pattaya vs Chiang Mai: Where To Travel To Based On Your Myers-Briggs Personality Type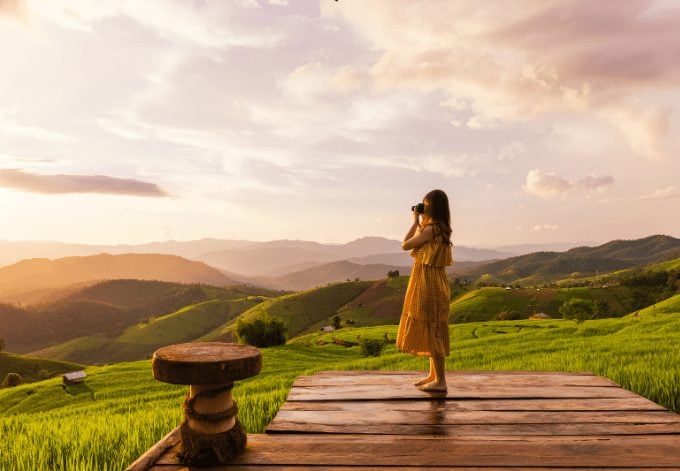 Precisely because each of us travels so differently, it is important to know exactly what are you expecting from your travel. From mingling with crowds and debate world issues with locals to letting your senses go wild by trying all the exotic fruit cocktails in local markets, to quietly wander the streets and appreciate architectural wonders from past and present, there are millions of ways to discover a new destination every time you go on a vacation. CuddlyNest is all about giving people ideas – and today, we present Thai destinations, according to travel experiences you strive for.
The Inspector – ISTJ Personality
If you travel and seem to absorb each and every piece of information, placing it with your pre-developed logistician framework of world functioning, the history-packed excursion with a close friend will be just right for you.
INTJ in Pattaya: Visit Sanctuary of Truth from the Ayutthaya period, which was made entirely from wood Mai Daeng and teakwood. The unique design goes to Mr. Lek Viriyahphan. However, recent discoveries have shown the architecture being from Myanmar.
INTJ in Chiang Mai: Visit the ruins of Wat Chedi Luang, Temple of the Big Stupa. For those trying to get a glimpse of Thai culture and history, visiting the Emerald Buddha, the holiest religious object in all of Thailand is a must.
The Counselor – INFJ Personality
Certainly, travel is more than seeing the sights; it is a change that goes on, deep and permanent, in the ideas of living. –Miriam Beard
Can you relate? Taking travel slowly, counselors are inquisitive thinkers and will go long lengths to understand the historical arrangements related to their travel.
Just as logisticians, they seek to educate themselves while taking a vacation and visiting a new country. Far from being all about museums, counselors will find joy visiting conferences or diving into antique book stores.
INFJ in Pattaya: Rubber Land – a museum all about rubber production, from harvesting to your childhood rubber ball machine
INFJ in Chiang Mai: Visit Tribal Museum. Open on weekdays, the museum hosts a monthly handmade good market
The Mastermind – INTJ Personality
The masterminds or Architects will enjoy solitude. The most satisfied when on solo travel to some historical location, they will surely abide by learning and improving, and finding a friend – mentor to source a new knowledge from.
INTJ Pattaya: Buddhist art museum พิพิธภัณฑ์พุทธศิลปะ หนองปรือ
INTJ Chiang Mai: Museum of World Insects and Natural wonders
The Giver – ENFJ Personality
Protagonists or ENFJ givers are all about going offbeat places and taking their travel discovery seriously. People-focused and at the same time seeking new experiences, ideas, and non-traditional approaches, these travelers will strive in hostels and Couchsurfing gatherings when meeting locals on their solo trips and bars. After all, as Tim Cahill put it, "A journey is best measured in friends, rather than miles."
ENFJ Pattaya: Feel yourself a spider and hitchhike to the closest beach!
ENFJ Chiang Mai: Meet locals (and travelling musicians) at The North Gate Jazz Co-Op
The Craftsman – ISTP Personality
Craftsmen all about gaining hands-on cultural experience, these virtuosos will enjoy the experience given by opportunity to do and make, and cheer up others by their good-natured spirits.
ISTP Pattaya: Take a cooking class at Pattaya and learn to make Green Curry and Pad Thai
ISTP Chiang Mai: Visit Baan On-Tai Sustainable Village and Make Something Yourself
The Performer – ESFP Personality
Looking for a luxurious getaway? Make a great trip Thai resorts, and stay in the luxurious resort towns. Visit the best places in Thailand for beach holiday.
ESFP Pattaya: Relax at Sattahip District, Ravindra Beach
ESFP Chiang Mai: Enjoy ayurvedic therapies at Dhara Dheva
The Champion – ENFP Personality
Mingle with crowds in the bustling city and joys of discovering other people.
ENFP Pattaya: play some bar games at Hot Tuna Bar
ENFP Chiang Mai: Visit Saturday Night Market Chiangmai
The Doer – ESTP Personality
Adrenaline, mountain climbing, adventure? You will get enough of it when in Thailand.
ESTP Pattaya: Catch some sun while flyboarding in the river
ESTP Chiang Mai: Feel yourself like a Spiderman in red climbing up to the fluffy clouds for a waterfall! You may also stick around for lunch and eat some
The Provider – ESFJ Personality
The consul – or provider – the ESFJ is all about picture-perfect travel. From the curiosity of living of locals to knocking on doors and getting to know the differences of people, providers will strive for a picture-perfect destination.
ESFJ Pattaya: Get the perfect Instagram shot from the sea while canoeing along with the stalactite caves.
ESFJ Chiang Mai: The topmost photo-worthy, Instagrammable spots in the country- and indeed in Chiang Mai has the most beautiful temples you can imagine. Travel to White Temple (Wat Rong Khun) in Chiang Rai for a one-of-a-lifetime-experience.
The Idealist – INFP Personality
Mediators will look for the idealistic ad value a creative and inspiring getaway with a couple of friends or family.
INFP Pattaya: Volunteer At Pattaya Orphanage
INFP Chiang Mai: Get creative at Bor Sang Village crafting an umbrella by yourself
The Supervisor – ESTJ Personality
A social city trip with a big group of friends, anybody?
ESTJ Pattaya: Club Insomnia must be on your list
ESTJ Chiang Mai: Enjoy one of the Japanese inspired localities of the city, and go for a shopping trip, like Maya Shopping Mall, and One Nimman!
The Commander – ENTJ Personality
Backpacking journeys, crazy places, and late-night conversations to discover the other side of the city? Make sure to enjoy the best of the backpacker life with great sunsets and crazy backpacking trips to traditional neighborhoods.
ENTJ Pattaya: Visit the Hard Rock Cafe – or, do not go that hard and Rock Around the Clock!
ENTJ Chiang Mai: Cabbages and Condoms restaurant. Crazy name and wonderful sunsets, anyone?
The Thinker – INTP Personality
Logicians will find their best when traveling to a secluded nature retreat.
INTP Pattaya: Go to Jomtien Beach for a long beach and water sports and great food
INTP Chiang Mai: Go to Doi Suthep–Pui National Park and see Bhubing Palace, wildlife, waterfalls, and everything else
The Nurturer – ISFJ Personality
Defender, go on an organized camping trip!
ISFJ Pattaya: Go on an organized botanical garden visit to Asian Spicy Garden
ISFJ Chiang Mai: Go to Taboo Club on the main Walking Street
The Visionary – ENTP Personality
Debaters there – go on a lively city trip and chat with both locals and other travelers.
ENTP Pattaya: Go to The Marquee – Lambretta cafe (don't worry, no French or Thai language skills needed)
ENTP Chiang Mai: Chat with monks at Wat Dok Suthep temple on Mondays, Wednesdays, and Fridays from 1 pm-3 pm to exchange views and discuss the religious and cultural practices
The Composer – ISFP Personality
Go on a road trip, and enjoy an adventure with friends!
ISFP Pattaya: Go Ziplining At Flight Of The Gibbon
ISFP Chiang Mai: Visit the Wat Phra Yai Temple features an 18m-tall golden Buddha.
Also read: Experience the Alternative Miami
Also read: When to Travel in Croatia
Also read: Bike-Friendly Cities in Europe