Pristine sand beaches lined by swinging palm trees, emerald green national parks, adrenaline-fueled cities, luxury spas, and remote islands: Australia flaunts a spellbinding collection of experiences for couples who are on their honeymoon.
Whether you and your significant other are dreaming of swimming with whale sharks, going on a scenic boat ride, staying at a gorgeous lake house, wine tasting in sun-drenched vineyards, or cozy mountain escapes, Australia one-of-a-kind experiences to offer every kind of couple.
Ready to dial up the romance factor to a ten? Then read the post for travel inspiration and to discover what are the top Australian honeymoon destinations!
Honeymoon Inspiration: The Best Honeymoon Destinations in Australia
Top 26 Honeymoon Destinations In Australia
Whitsunday Islands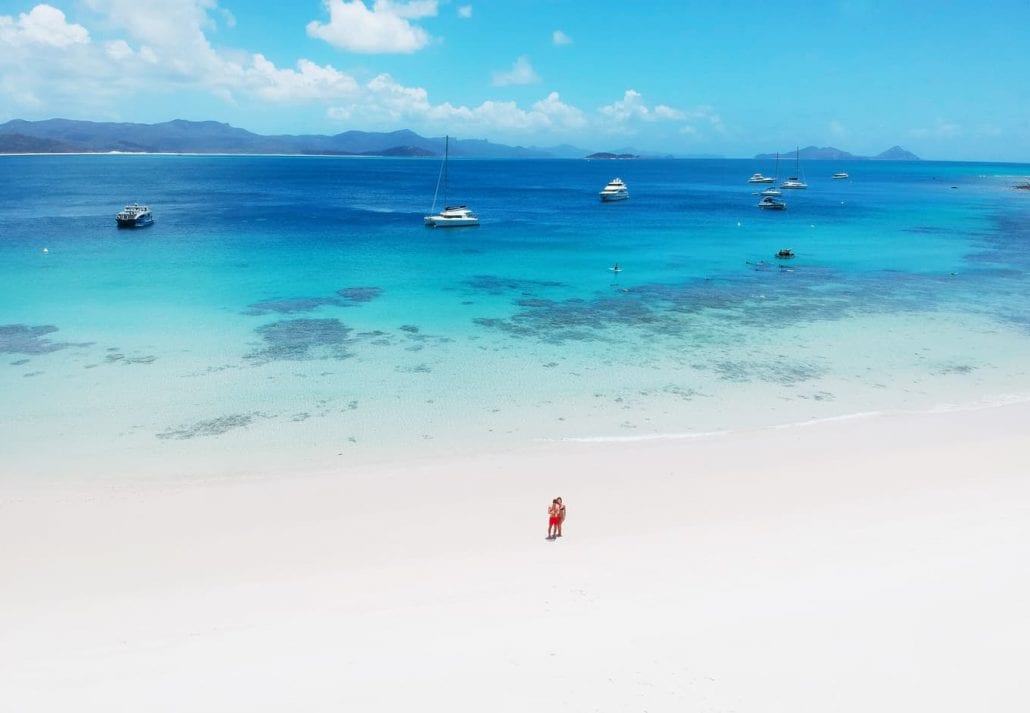 With as many as 74 islands comprising the archipelago of Whitsunday Islands, there are only 4 on which you can rent a vacation rental. The tropical islands attract people from all over the world to see the white beaches like Whitehaven Beach and the beautiful Heart Reef.
The Great Barrier Reef protects the Whitsunday Islands from large swells, making the climate perfect for couples cuddling and getting lost on secluded beaches and hidden bays.
Hamilton Island & Great Barrier Reef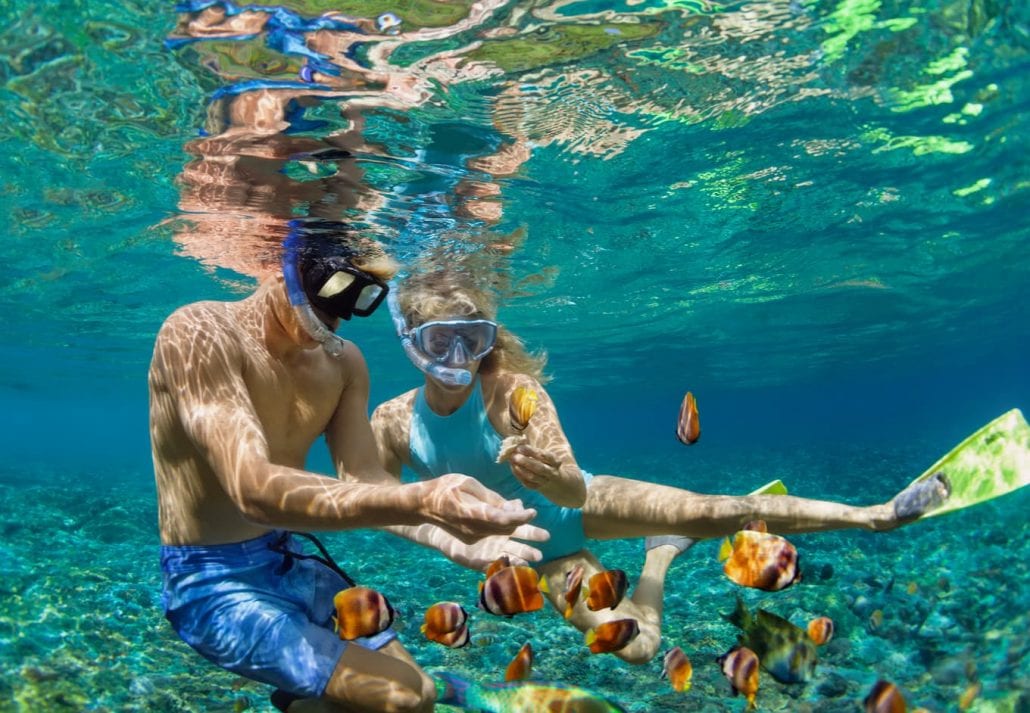 Hamilton Island is the largest and the most popular island in Australia and provides visitors with easy access to the Great barrier Reef. The island also allows travelers to discover the beautiful Heart Reef by helicopter, seaplane flights, or by catamaran in case they want to see the coral formations, fish, turtles, and manta rays just in the deep and pristine waters.
In terms of vacation rentals and resorts, the island offers a top-notch experience of a five-star luxury resort with two world-class restaurants, Pebble Beach and Long Pavilion, but you can also stay in palm bungalows or hotels with a reef view to feel more grounded and connected to nature. No need to travel to Longitude 131 to get a sense of eco-sensitive luxury!
Lord Howe Island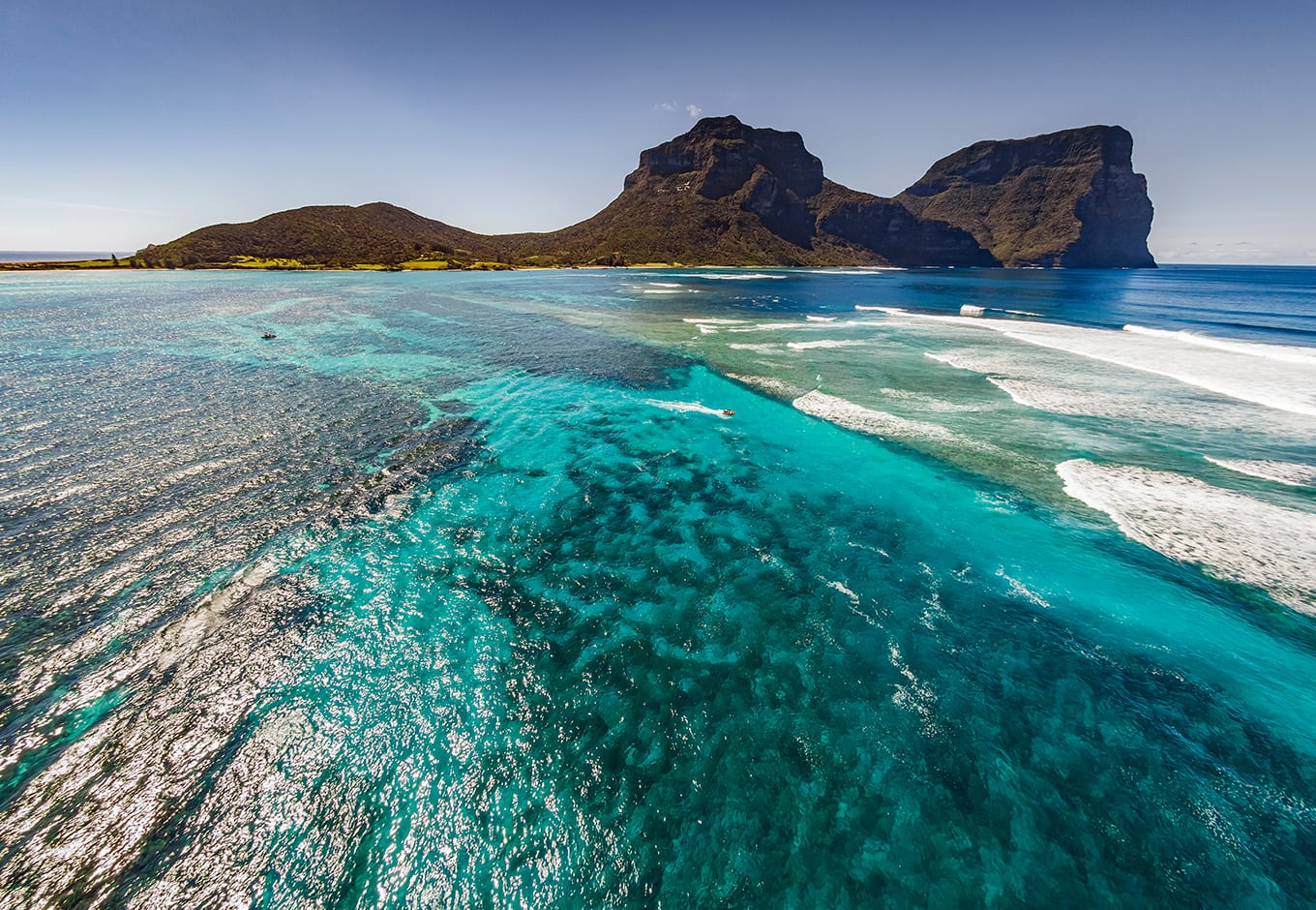 If you seek secluded beaches and hidden bays, then one of the best honeymoon destinations in Australia is Lord Howe Island. This tiny ground is in the middle of the Tasman Sea between Australia and New Zealand.
The island is home to seabird colonies, and Ned's beach on the north has cam fish- and coral-rich waters. As great as it is for those valuing ecotourism and seeking relaxation in silence, the honeymoon to Lord How is also one of Australia's most exclusive islands.
The idyllic island hugging a turquoise lagoon is a birdwatcher's paradise. For those couples seeking a more adventurous time, hiking to Mount Gower through the misty, mossy forests and surfing are options to consider.
Byron Bay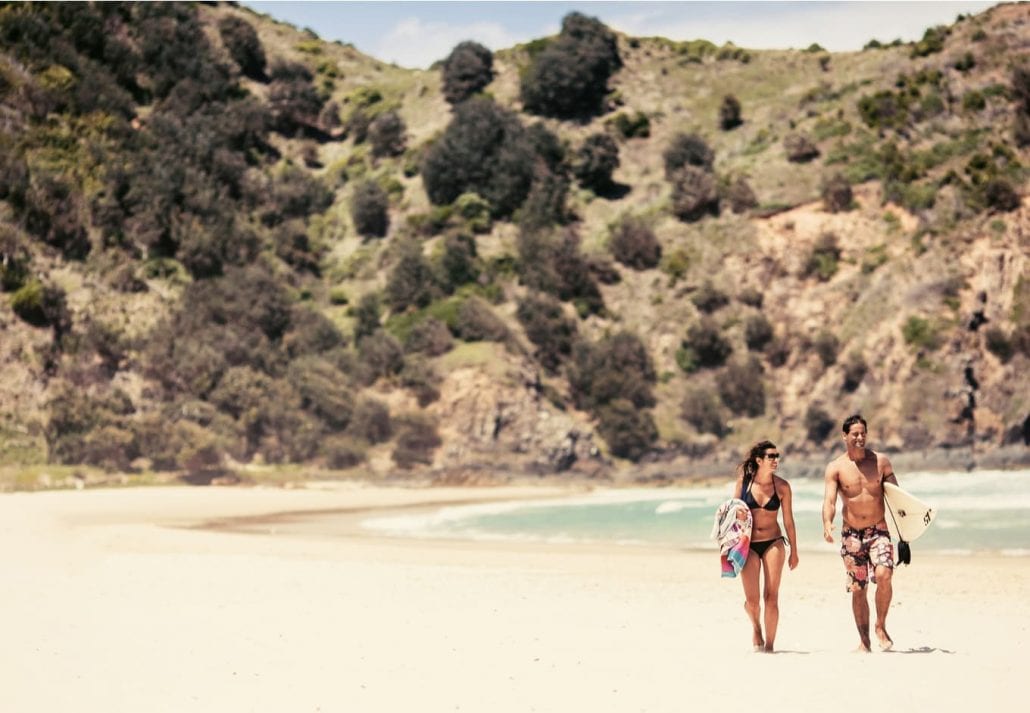 The beachside town of New South Wales is Australia's most easterly point, known for spectacular beaches and unique shopping and dining experiences. Byron Bay is among the best honeymoon destinations in Australia due to its diversity of experiences.
Have the best time shopping around fashion boutiques, or dive into nature by visiting Killen Falls, Minyon Falls, and driving through Byron's Hinterland. The best time to visit the region in September to November, with June to August being the most affordable off-season months.
Kangaroo Island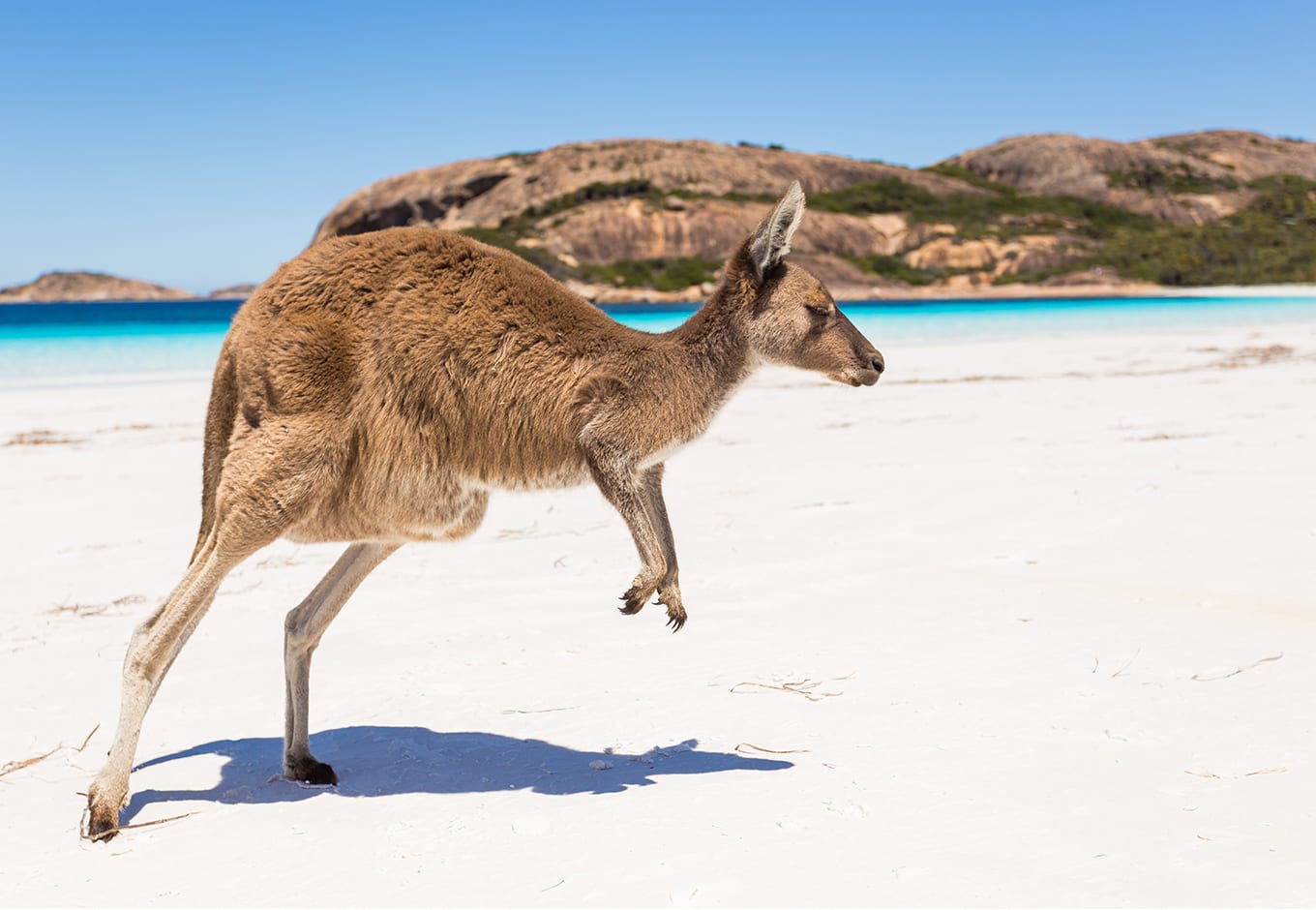 Also known as the "island of the dead" (Karta pintingga), is the third-largest island in Australia and South Australia. Despite the scary name by natives, the Kangaroo island is celebrated by pristine wilderness and wildlife.
Named after a large number of kangaroos English explorers Matthew Flinders with crew saw when landing in South Australia, the island offers not only an escape to the wilderness but also the option to spend a great time in one of many island's wineries.
You can go on wine tasting tours or visit wine cellars, but for visiting Kangaroo island during the grape harvesting season (or vintage, as it is known), the best time to go at the end of the season, that is, the end of April or the start of May.
Lizard Island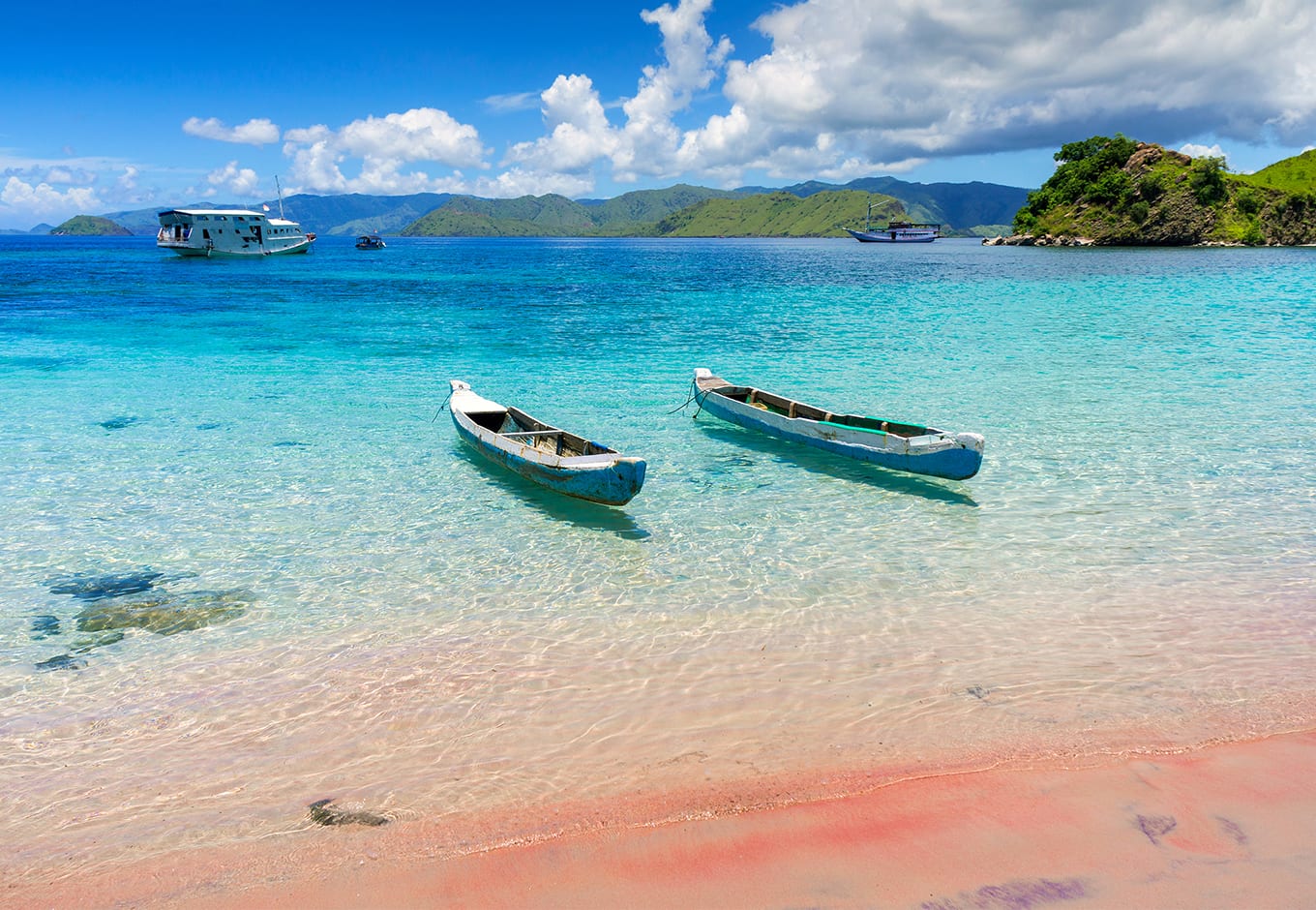 One of the Great Barrier Reef islands, Lizard Island is truly secluded from the rest of the world. Framed by the corals of the Great Barrier Reef, this is the perfect place to connect with nature and learn about its unique ecosystems.
The island tourism culture maintains responsible tourism a priority, encouraging guests to discover the magnificent views while at the same time learning about its biological importance through naturalist talks on rare bird species, constellations of the southern sky, and much more.
For the perfect honeymoon with your loved one, stay at one of the local luxurious resorts, like the Lizard Island Resort, where you can indulge in gourmet meals, beach picnics, spa treatments, and other romantic activities.
Cradle Mountain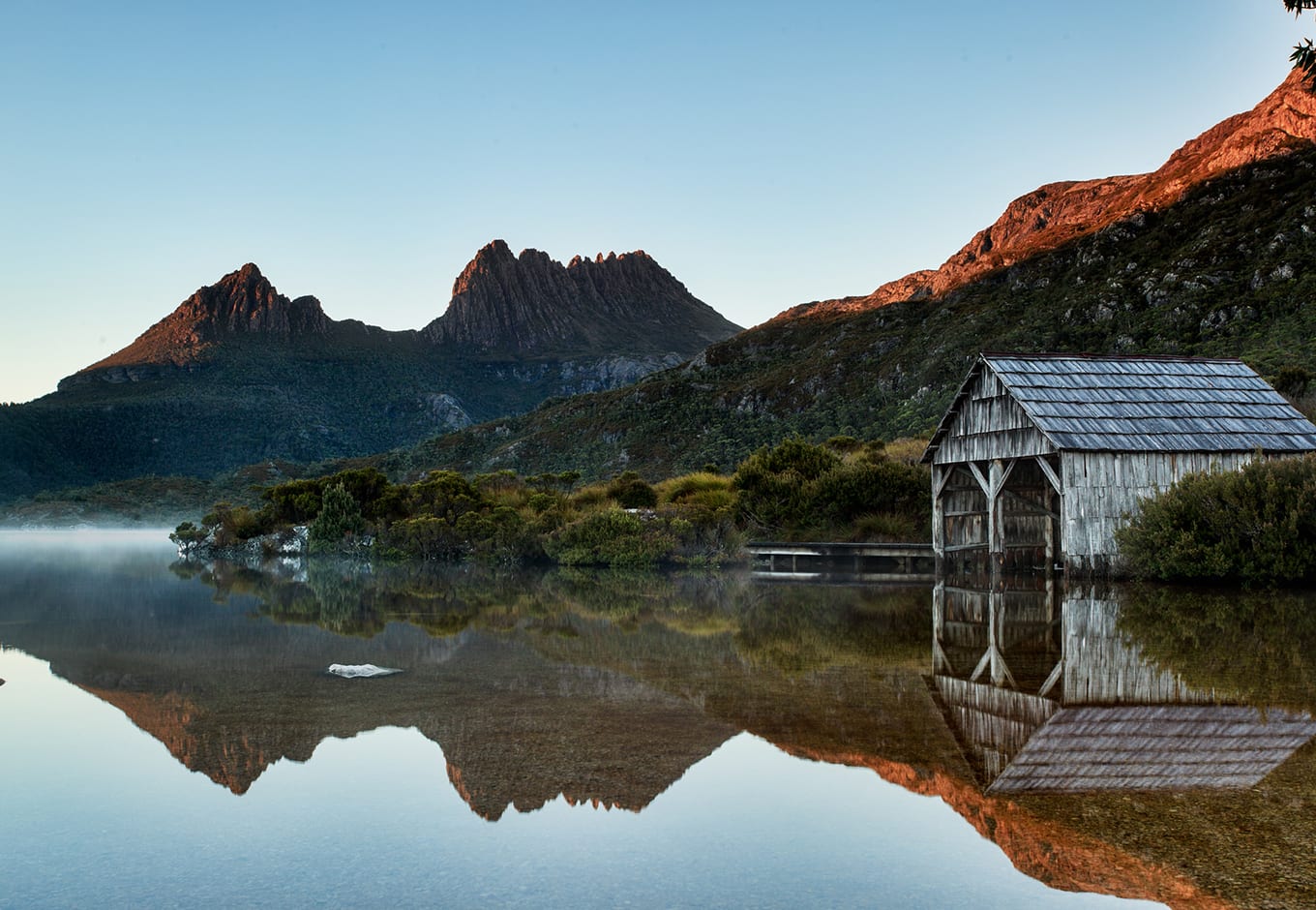 Australia's honeymoon in Cradle Mountain is just perfect for those seeking a nature getaway with ancient ecosystems in place. Its ancient rainforests and alpine heaths will take your breath away, and renting a small mountain cottage will make your stay one of the most romantic experiences of your life. Australian honeymoon to Tasmanian Wilderness World Heritage Area will be filled with magnificent wilderness surroundings and sensational local food and wine.
Barossa Valley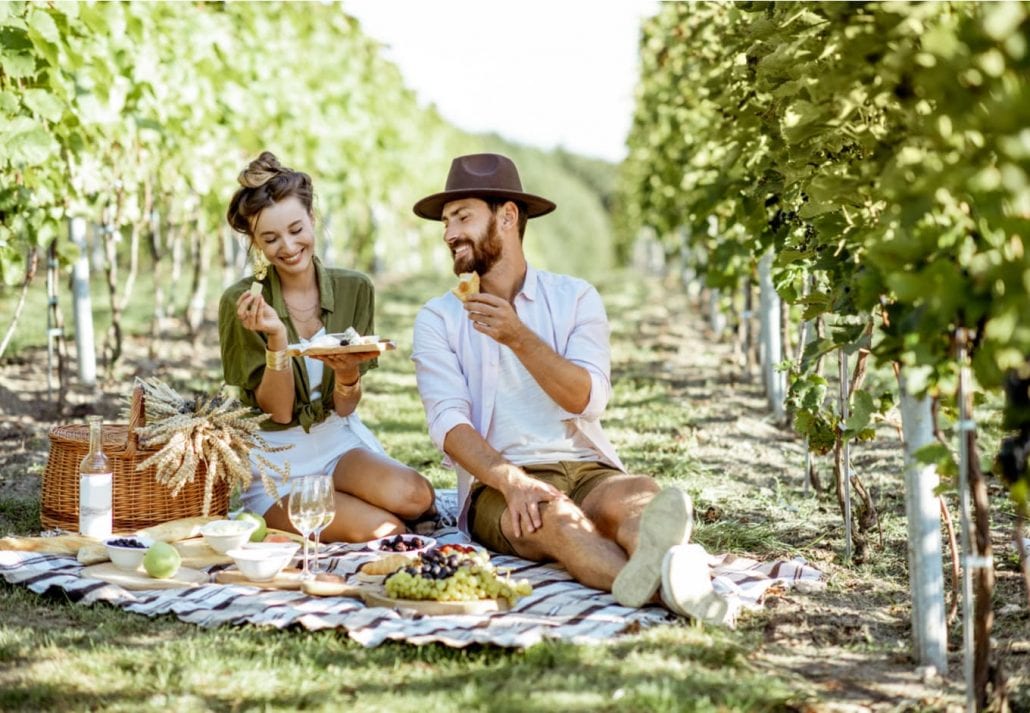 Barossa Valley is an absolute must for wine lovers (it produces 21% of Australia's wine) with its hot, dry summers and moderate winters. Barossa towns have a distinctly German feel, as the first settlers came from Prussia and Silesia fleeing religious prosecution, bringing wine cuttings with them.
The end of the harvest is a great time to be around Barossa Valley, as there will be several celebrations to mark the occasion, particularly due to the German influence. The Barossa Vintage Festival takes place at the end of April. Expect some German music bands, and an appetite for wurst, sauerkraut, and pretzels —the most popular German eats — and look out for Shiraz wines, praised for their full body and velvety and soft tannins.
Uluru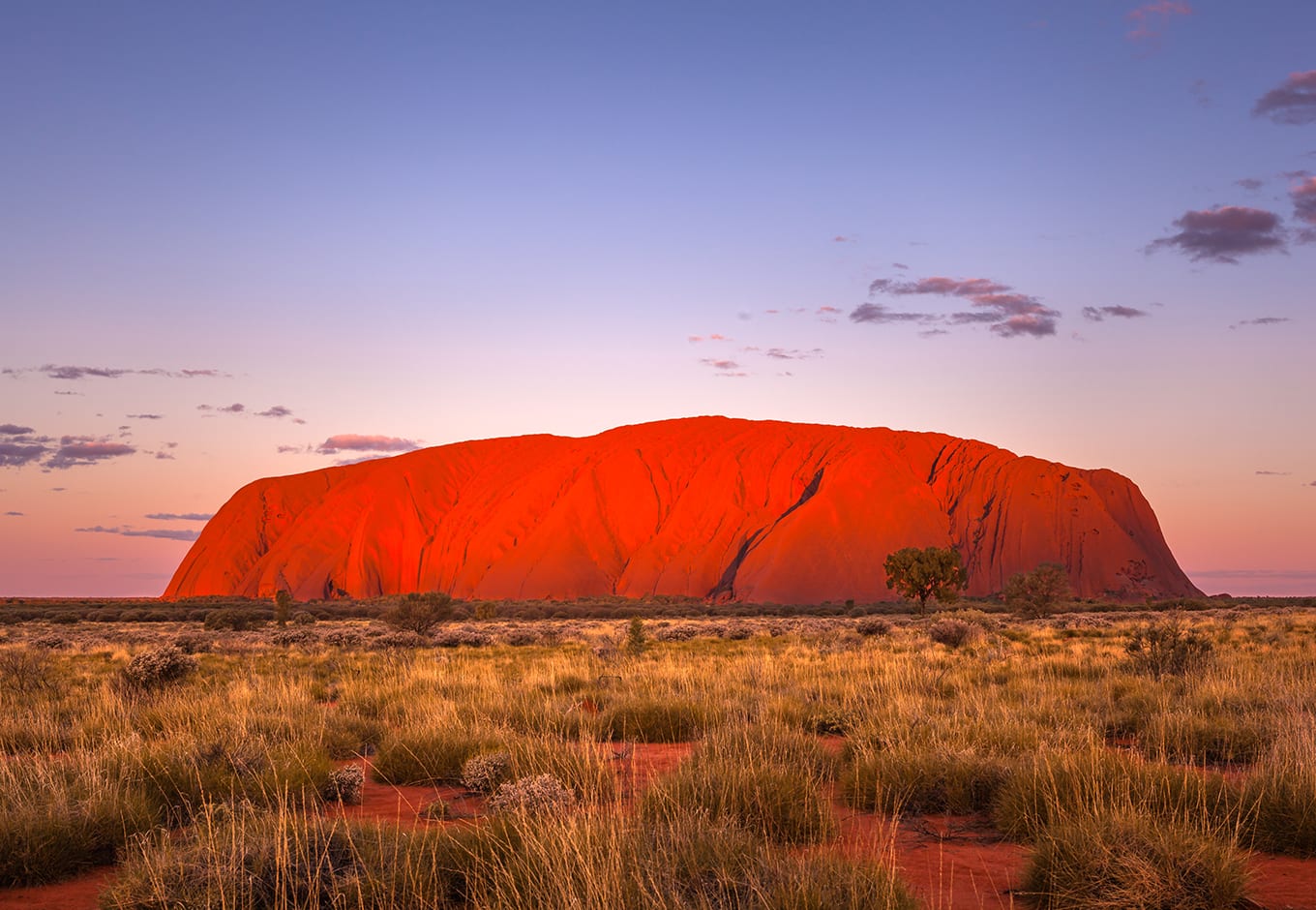 Uluru-Kata Tjuta National Park in the Northern Territory is a great place to visit during your Australia honeymoon. Great for exploring nature and going birdwatching, or learning about ancestors' lives through Tjukupa stories. Stories of animals and ancient settlers intertwine with the landscape you can see today — the rock art of Uluru is evidence of these stories being passed, and you can take walking tours to see the rock paintings just before the sunset for which the Uluru-Kata Tjuta is world-famous.
Noosa Shire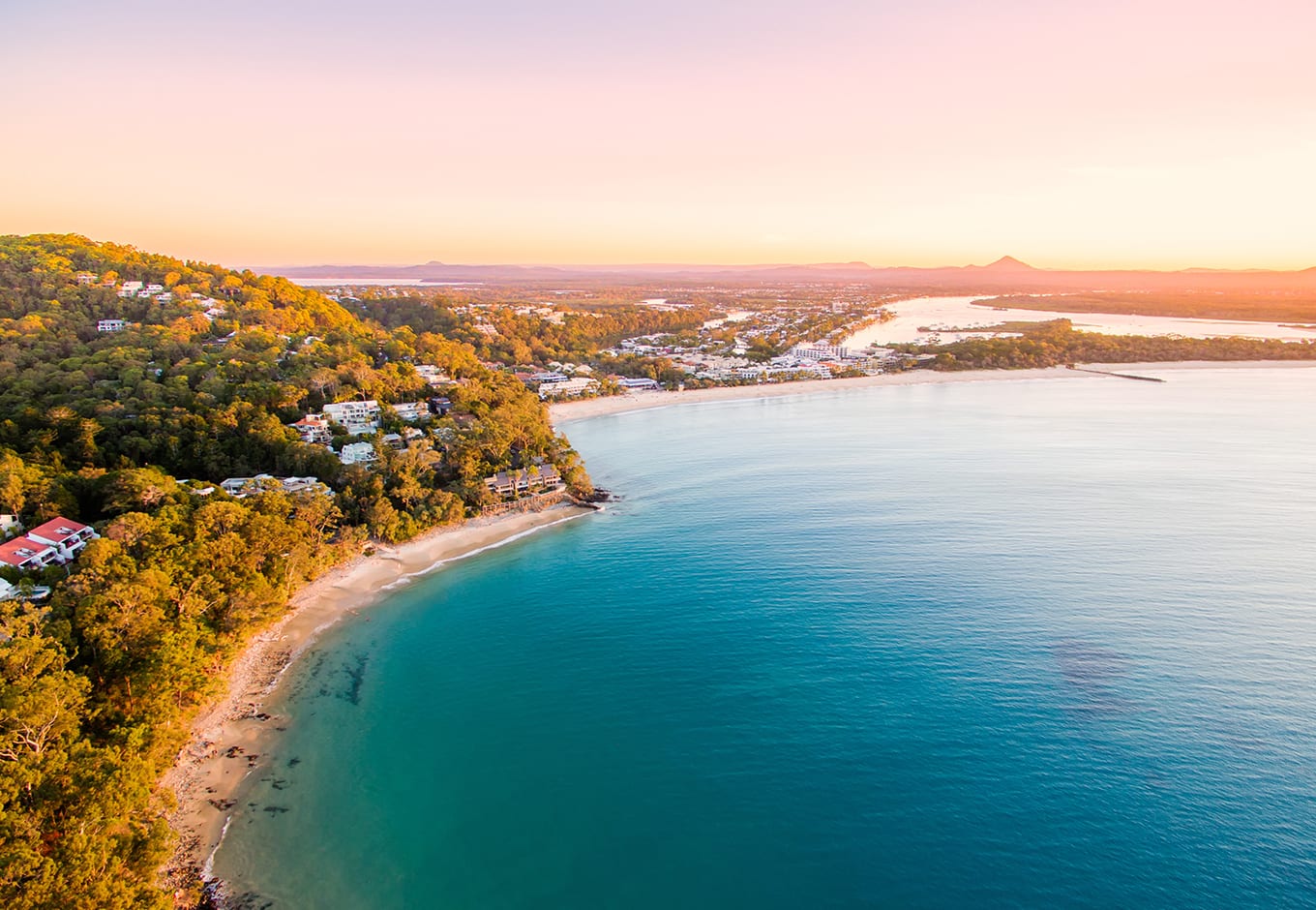 Noosa stands out as one of the perfect honeymoon destination spots for sustainable travel. More than a third of the Noosa district consists of National Parks, Conservation Parks, and State Forests, making it a true nature honeymoon getaway for both of you. You can go on a secluded canoe trip through Australia's mangrove forests or surf in the Tasmania Sea.
Palm Cove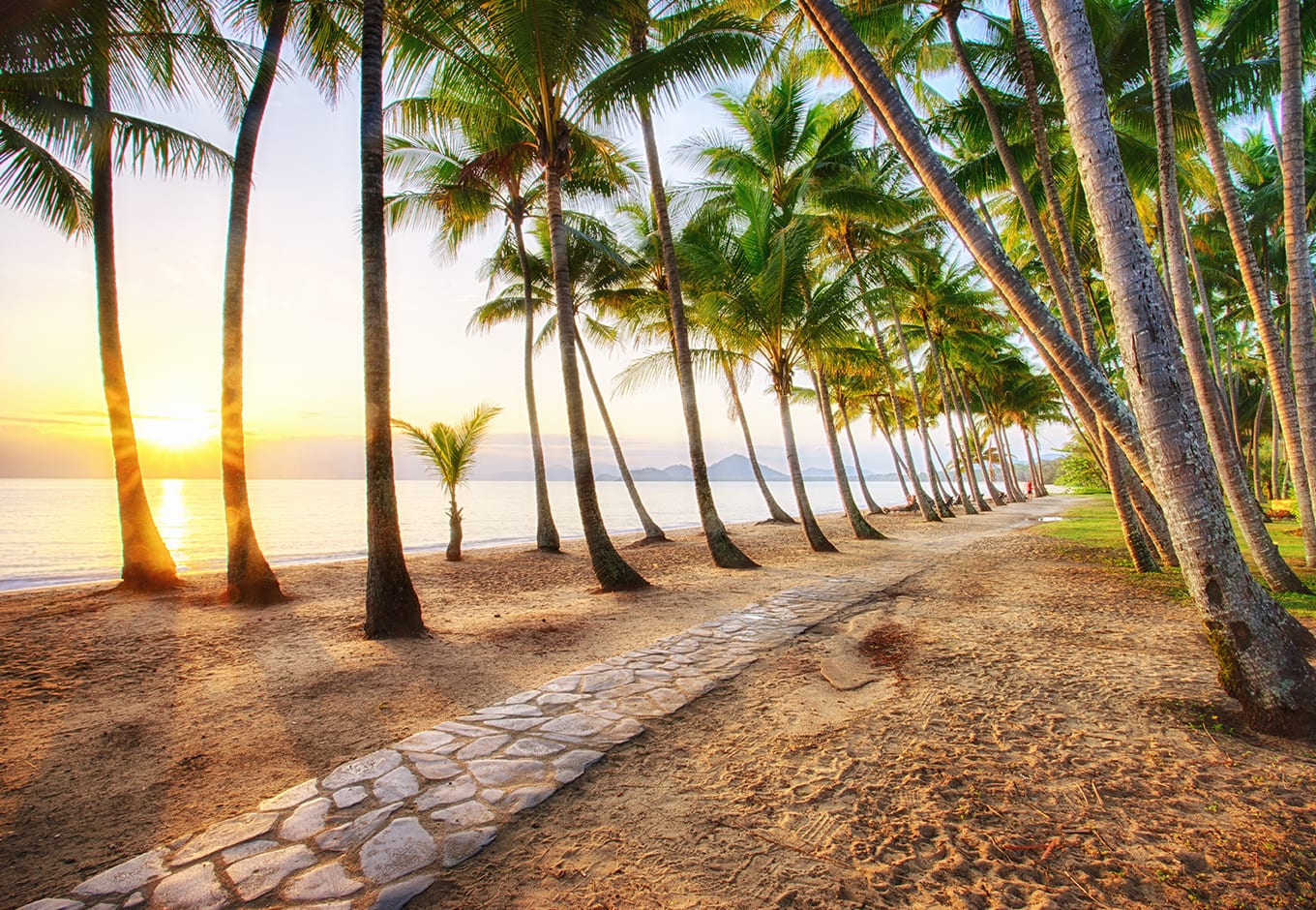 This beachside paradise is a staple for many Australian honeymoon goers. From simply laying on the beach passing the days without an effort and enjoying the sun kissing your skin, to hopping on a rainforest cableway or visiting Kuranda koala gardens, Palm Cove is a great honeymoon destination near Cairns.
Fraser Island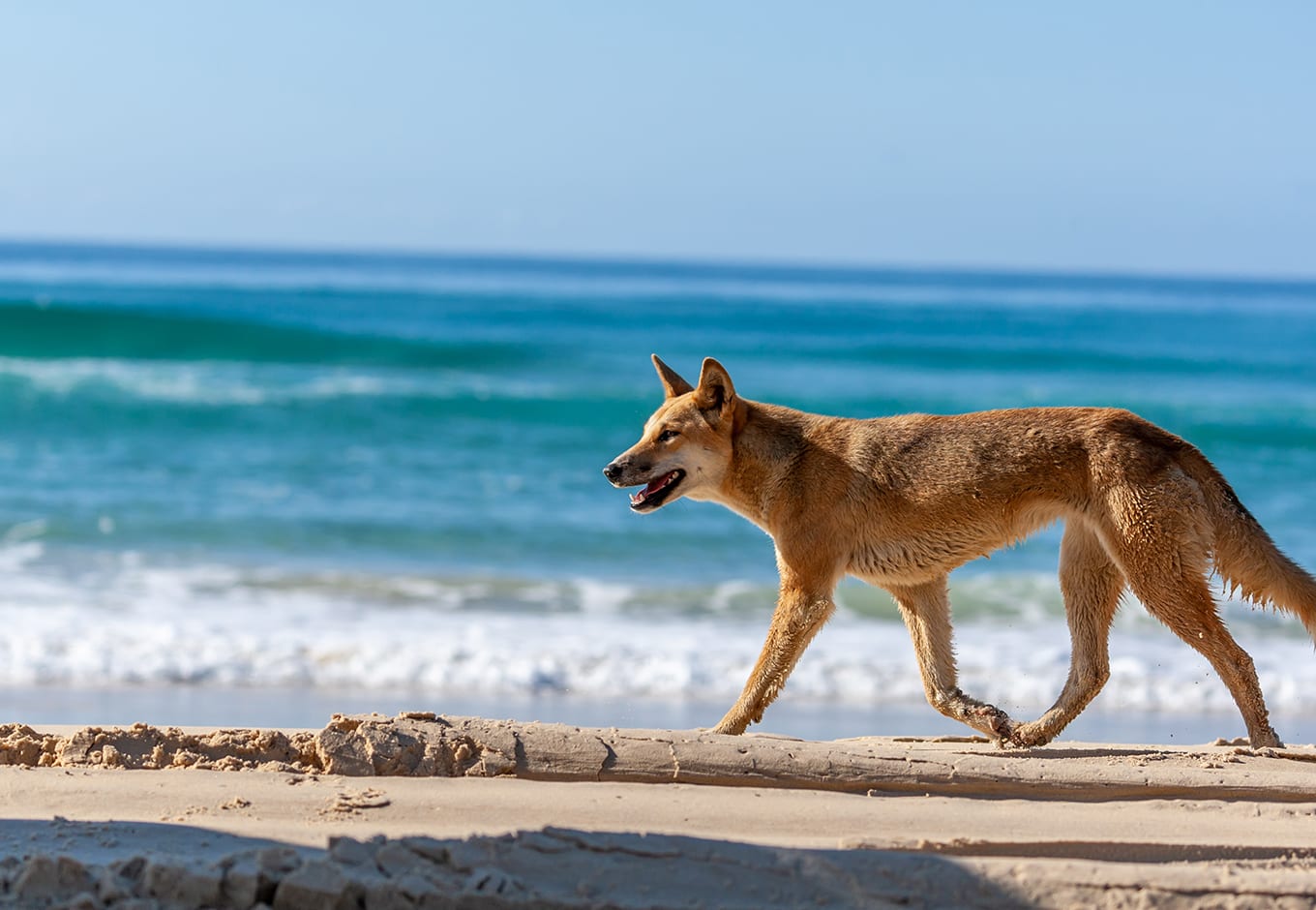 Originally known as Great Sandy Island, the island got its new name after stories of a shipwreck survivor named Eliza Fraser. This heritage-listed island located along the southeastern coast just 160 mi north of Brisbane is a great Australian honeymoon spot for those seeking peace in nature.
It is one of the world's most unusual places, where rainforests grow on sand dunes at elevations of more than 656 feet, and has half of the world's perched lakes.
More than that, it is one of the best places for couples to see baby whales and their mothers. The unique combination of World-Heritage-listed wilderness and resort-style comforts is the key to making your Australia honeymoon an unforgettable one.
Broome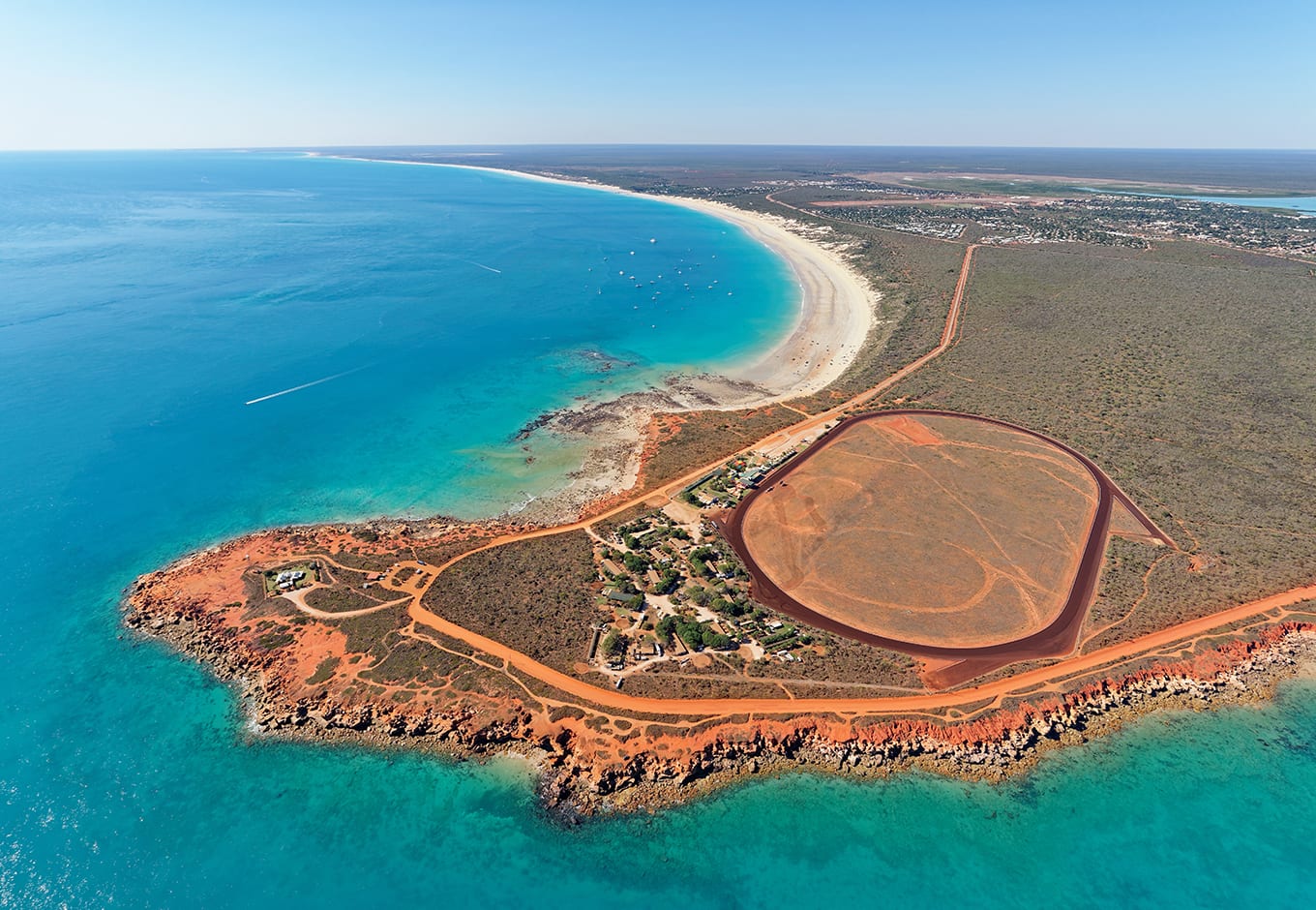 Broome is listed as one of Australia's hidden-gem small towns. Apart from spending honeymoon days on Cable Beach, famous for its 14 miles of white sand, and nights, and nights in some of the most gorgeous hotels and romantic vacation rentals, you can learn about nature in Broome crocodile park and forget the daily rush in Tunnel Creek.
But before you plan your visit to this hidden gem, make sure you do not wish to embark on an adventurous and fun road trip in Western Australia — Broome, along with Cape Leveque and Lagrange is best discovered by touring Australia by car.
Freycinet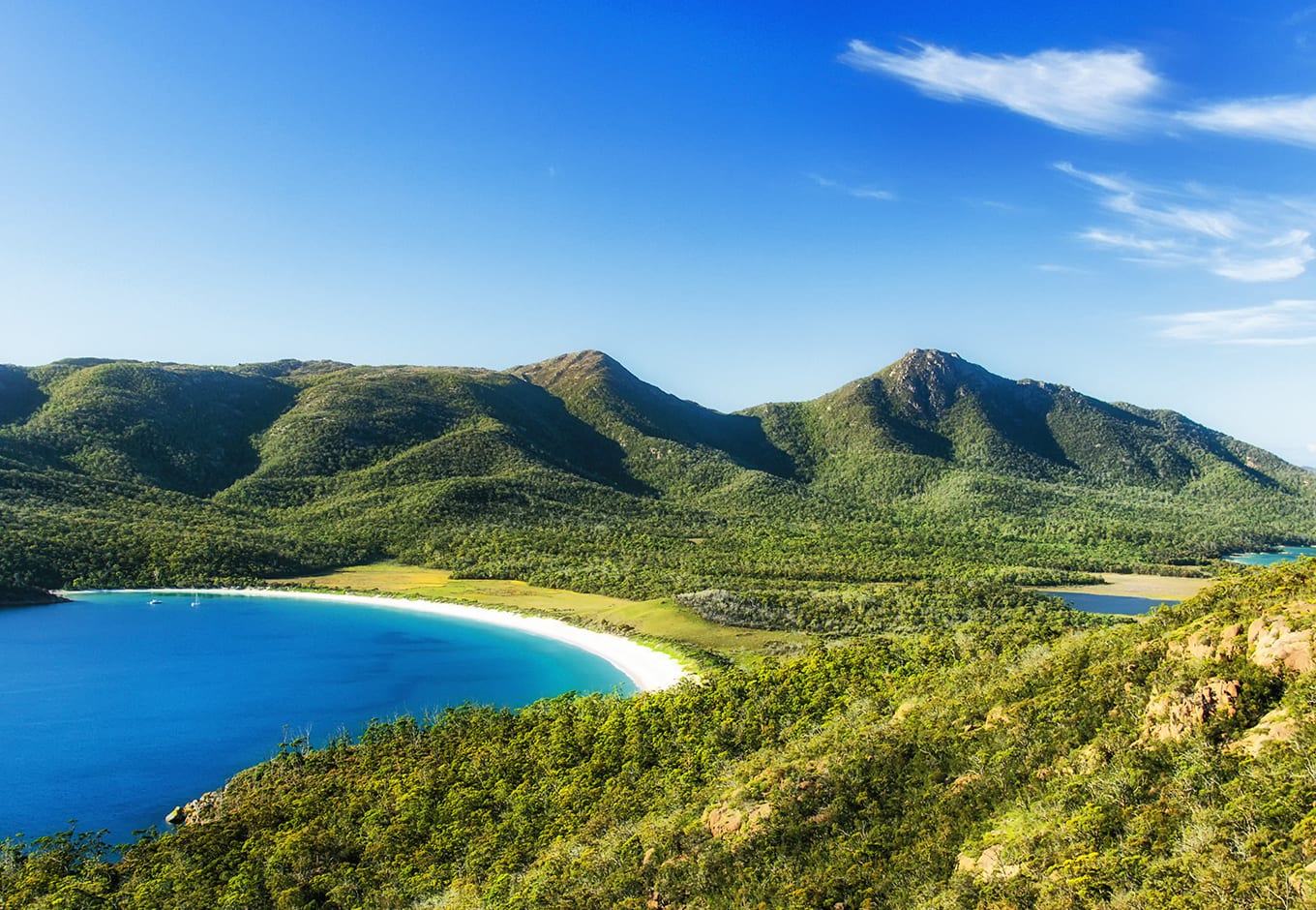 Freycinet is home to pink granite peaks, secluded white sandy beaches, and abundant birdlife, among many other exciting things. The iconic Wineglass Bay lookout to the beautiful, perfectly curved beach is a must-visit during your honeymoon in Australia if you are seeking an escape from crowds to have time for each other.
Kayaking, swimming, and lazing on the white sand will make your Australia honeymoon exceptionally sweet. Savoring the fresh-off-the-boat seafood including crayfish, scallops, and oysters, and tasting local wines, such as pinot noir or award-winning riesling.
Kakadu National Park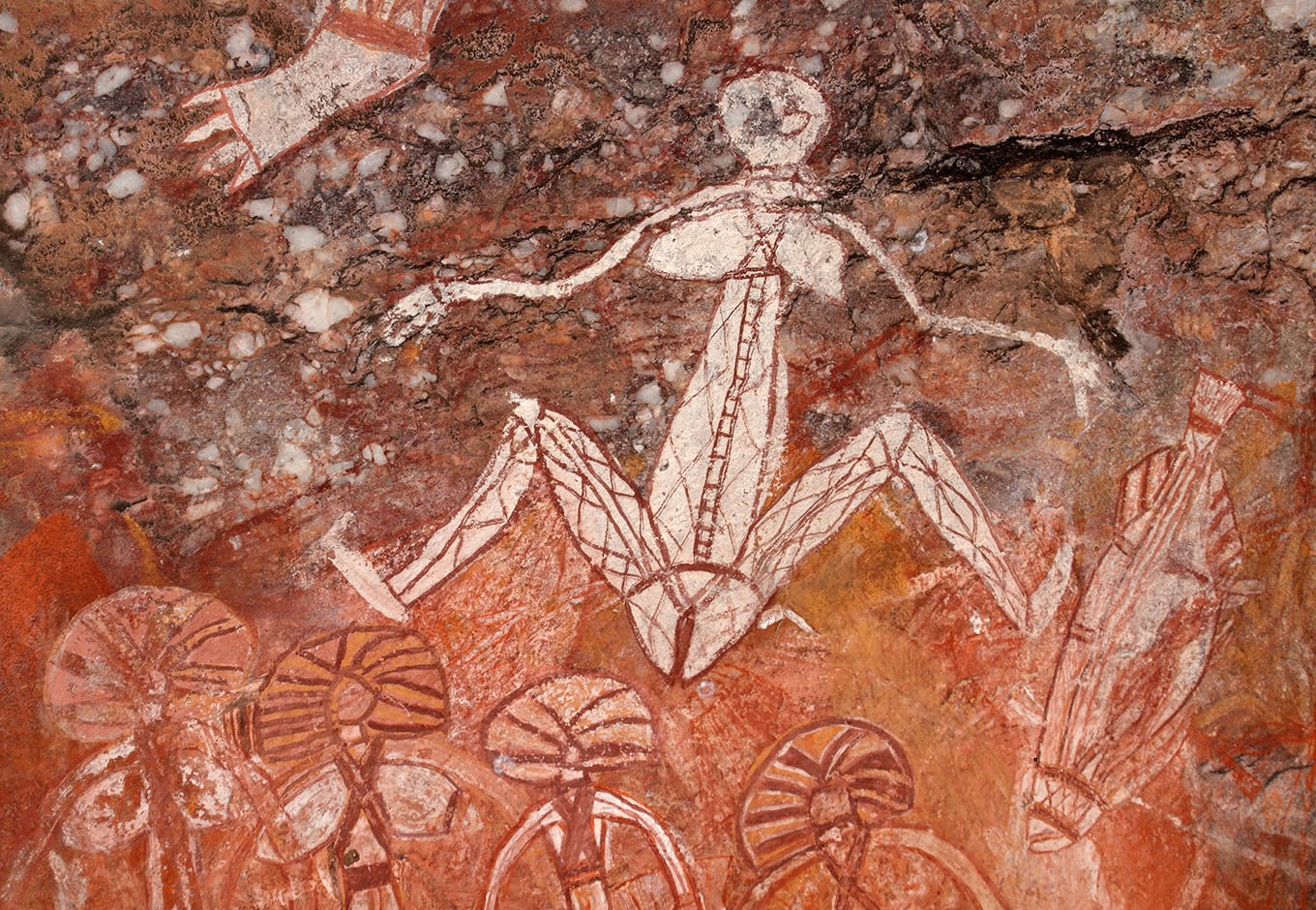 This is one of Australia's honeymoon destinations that are truly timeless. Kakadu houses waterfalls, birdwatching, and crocodile spotting activities is a great way to escape from crowds and celebrate the wedding just between you and your partner, but what truly sets Kakadu apart is the richness of its Aboriginal cultural sites. Some paintings are up to 20,000 years old, which makes the artwork one of the longest historical records of any group of people on Earth.
Sunshine Coast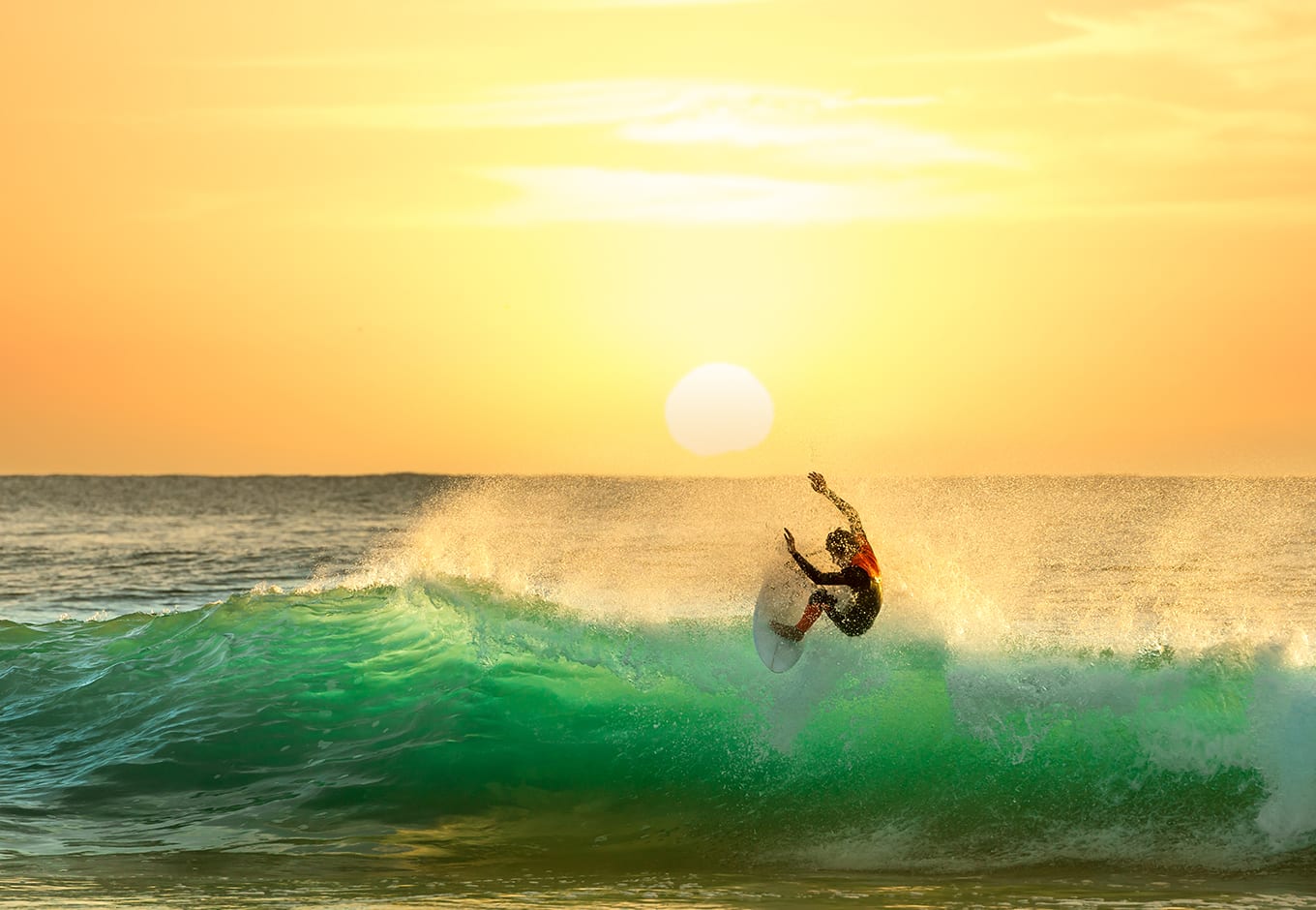 If you and your partner prefer to have a more cosmopolitan vibe on your Australian honeymoon, the Sunshine Coast is one of the best honeymoon destinations in Australia. The sunny beaches together with national parks are great, but they accommodate tourists seeking the city spirit. The nearby Noosa beach may be a great Australian honeymoon spot to include on your road trip while staying in the city.
Hunter Valley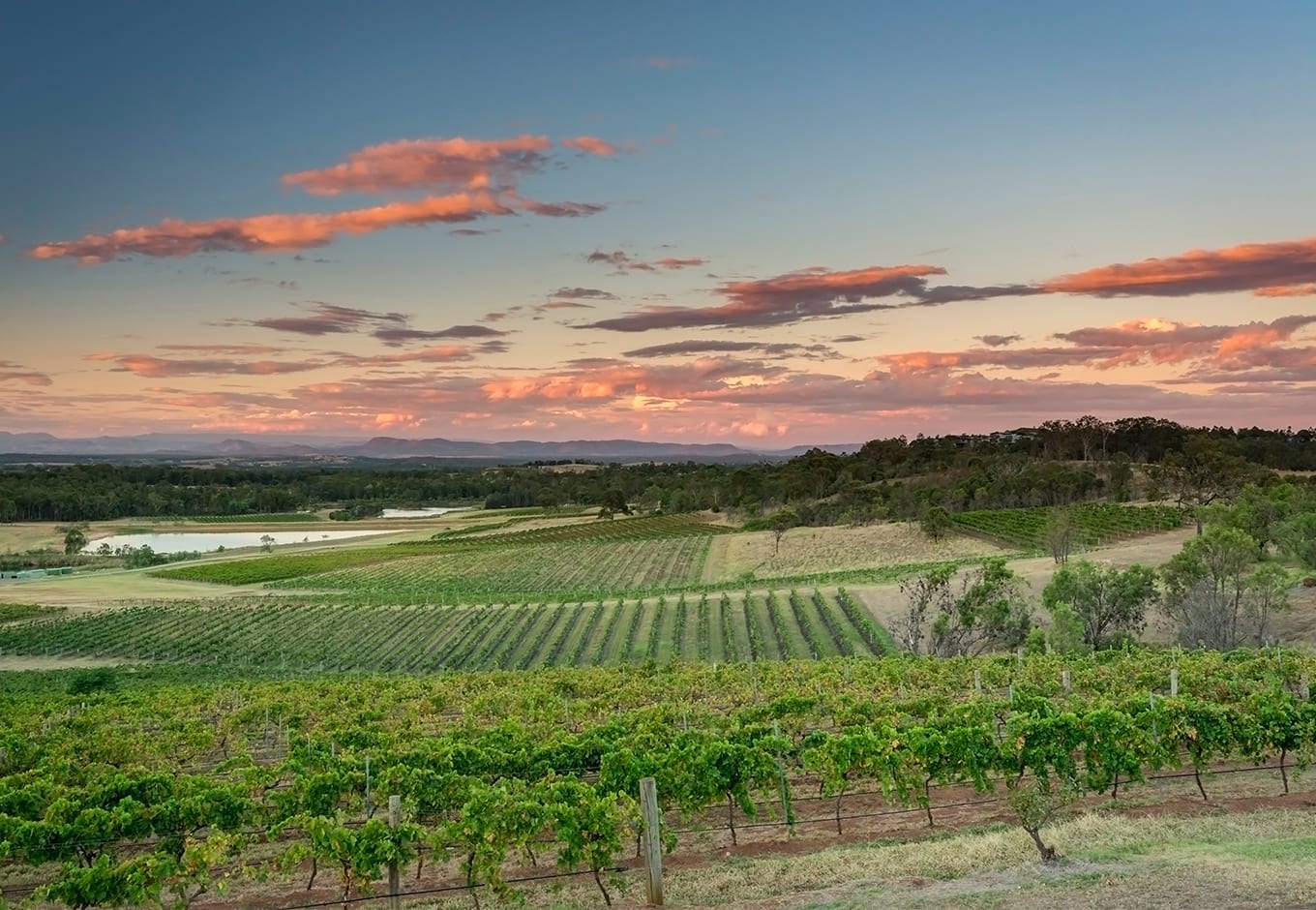 In Australia, honeymoon destinations as Hunter Valley prove that Australia is a perfect place to celebrate love. As the oldest wine-growing region in Australia, it is the response to Italy's Barone Ricasoli and Portuguese Duoro wine regions that will take you and your loved one on a journey to discover this millennia-old drink in making.
The valley is home to more than 120 wineries, there are plenty of gourmet restaurants, and you can even book concerts right in the vineyards. Just around two hours ride from Sydney, it is one of the destinations to consider if you are arriving in Australia and starting your honeymoon in Sydney — the largest coastal metropolis in Australia. Do not forget to visit the Sydney Opera House!
Port Douglas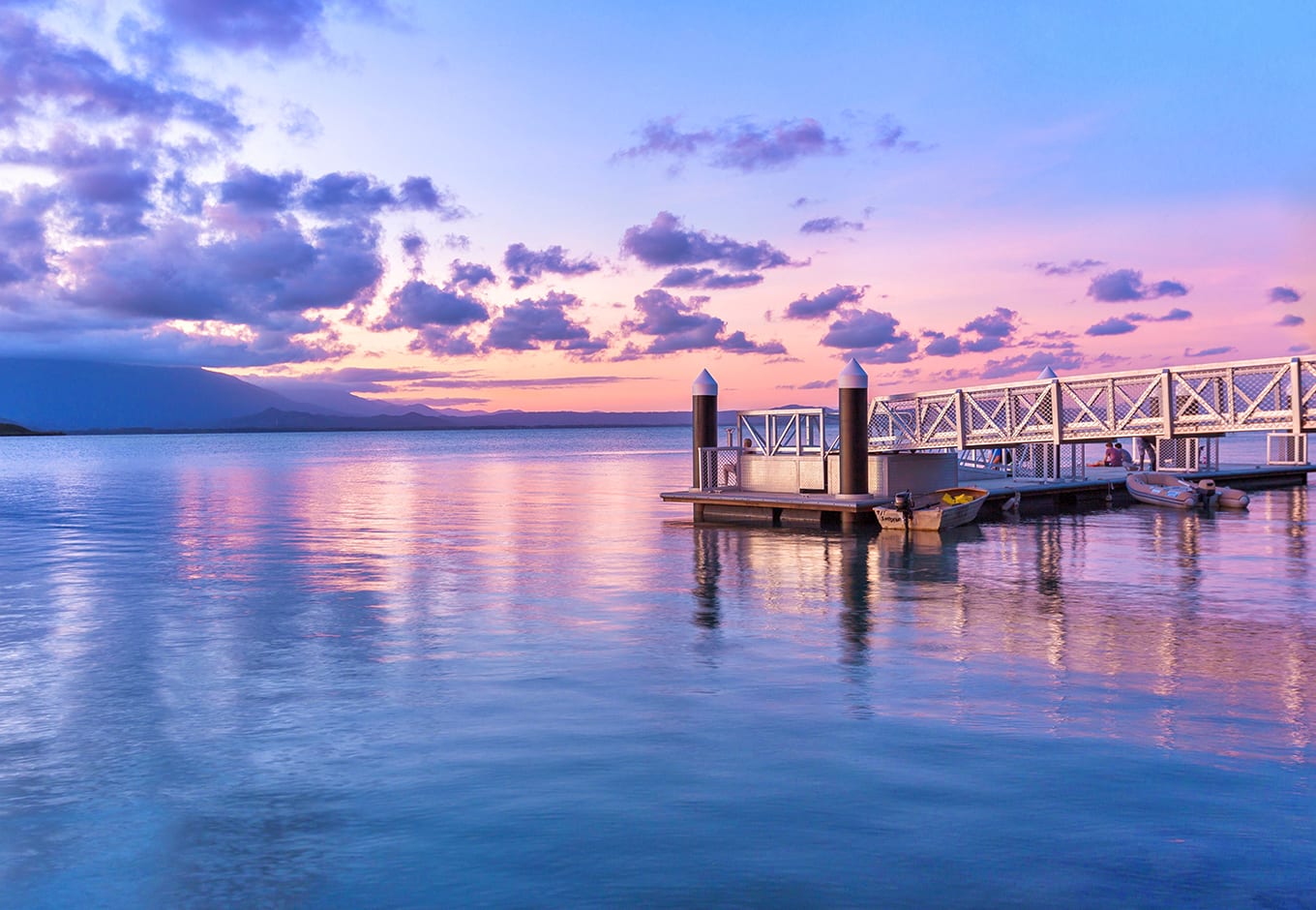 As you may have noticed, in Australia, honeymoon destinations are all about nature, winery experiences, and national parks with rainforests where you two can hide from the public. Located on the Coral Sea in the tropical far north, it is known for beach resorts and as a base for visits to the Great Barrier Reef.
Make sure, though, that a quiet romantic getaway from the city is exactly what you want, as the nearby Cairns is known for its adventure, buzzing nightlife, great food, and shopping scene.
Port Douglas, on the other hand, gives a once-in-lifetime experience – you can retreat in a rainforest sanctuary, or visit wildlife habitats broken down into woodland, wetlands, rainforest, and savanna, to learn about ecosystems during your honeymoon, and, of course, take a hot air balloon or helicopter to explore the Great Barrier Reef.
Yarra Valley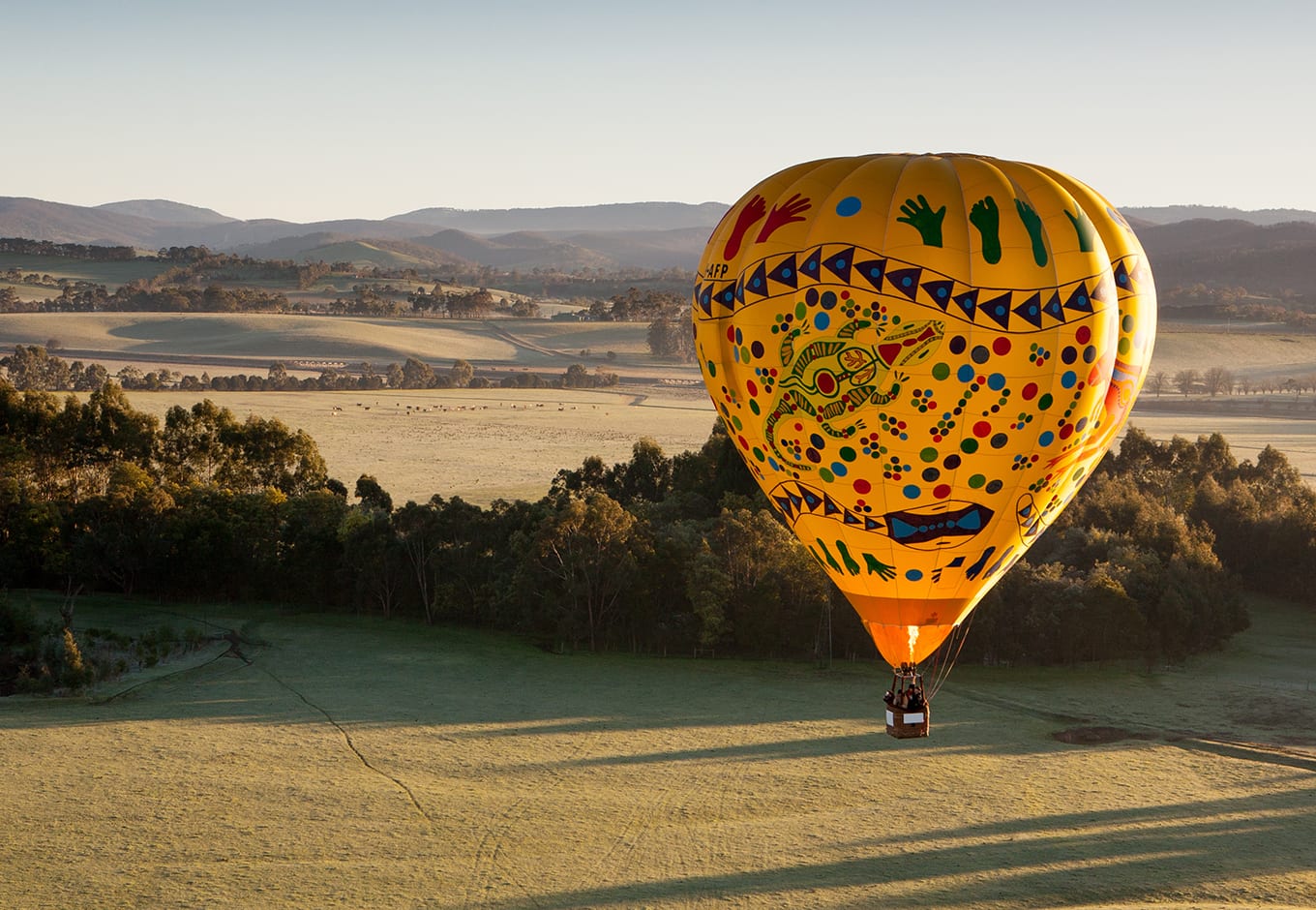 Although winemaking and crop production is no easy task, the laid-back vibe of Aussies living in the region will make the best honeymoon aura you can think of — no day spa needed!
The Valley is home to Victorian wine, and its diverse villages tucked into secluded natural valleys set against blue mountain backdrops will make you wonder if you are not just imagining this fairy tale.
After going for a balloon ride over the beautiful valley, honeymooners can toast with a glass of champagne and celebrate their love!
El Questro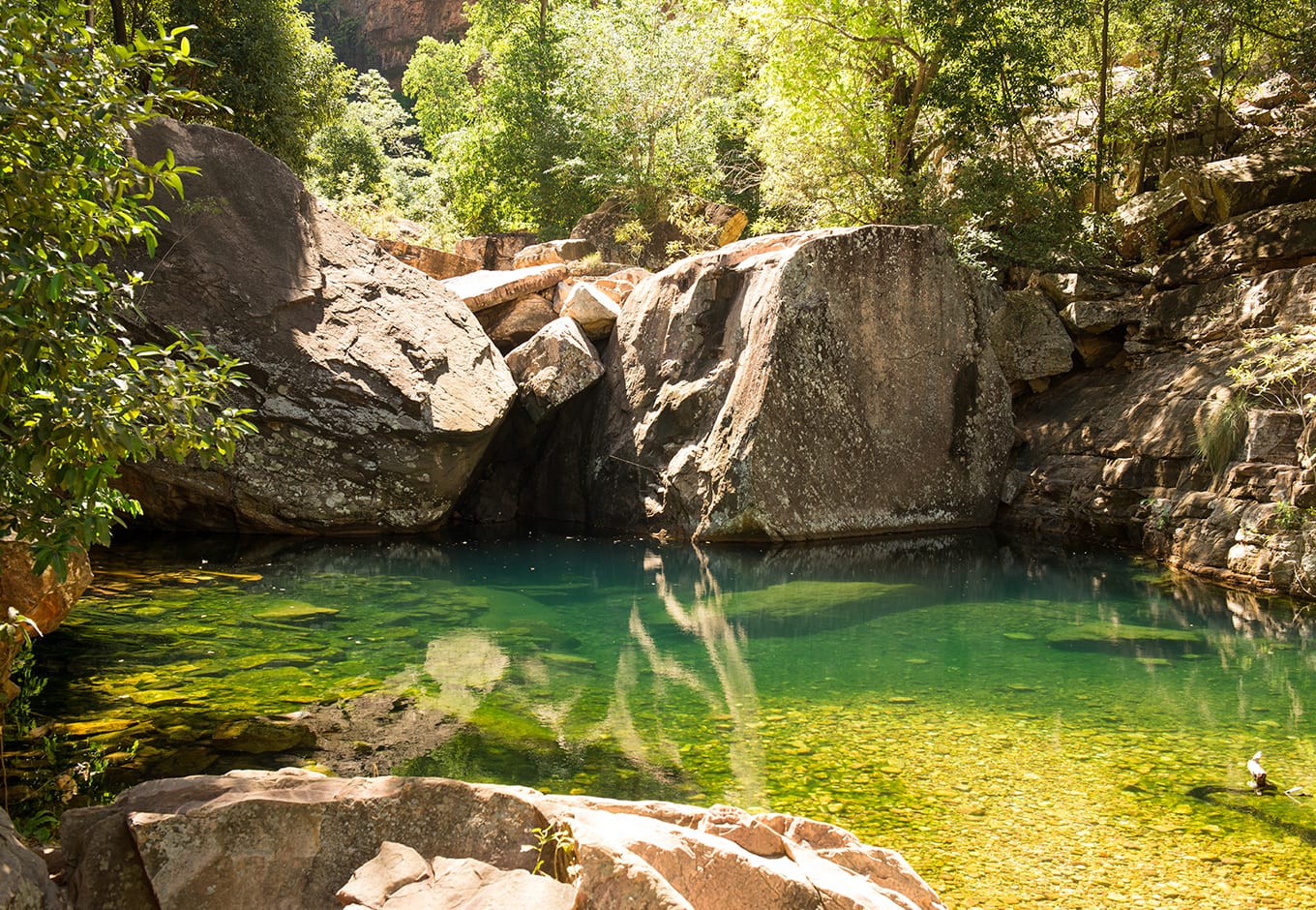 Visit El Questro Wilderness Park from April to October to enjoy the time while hiking to waterfalls, swimming in holes and thermal springs, and becoming closer to nature by going to unique fishing springs. There is accommodation for any taste, from private camping under the starry sky to luxury villas and homesteads.
Blue Mountains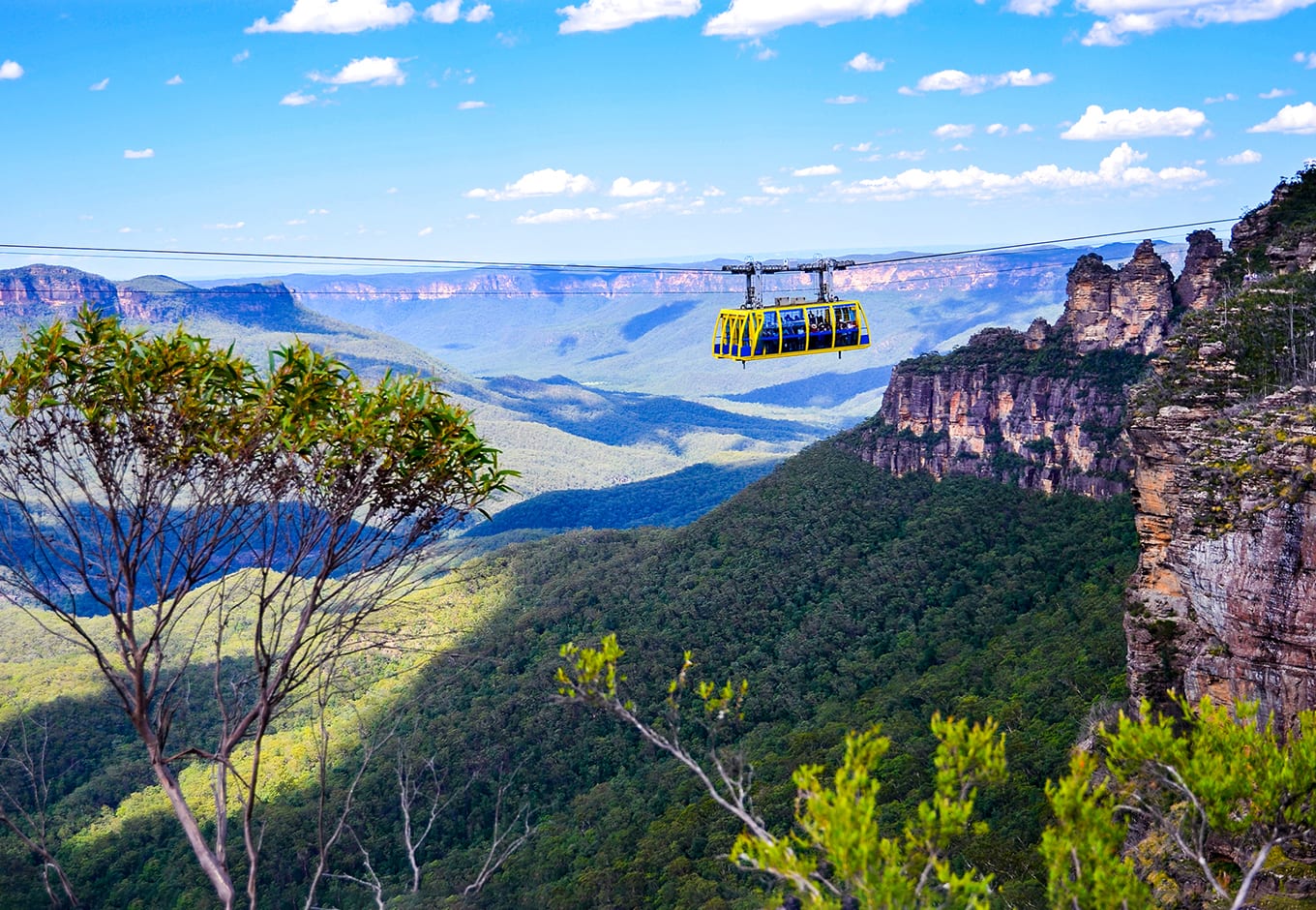 Blue Mountain, in New South Wales, Australia, is one of the most spectacular national parks in the whole country. Bordering Sydney's metropolitan area with foothills starting just 30 miles west of Sydney, the Blue Mountains is another option for those visiting the state capital aside from Hunter Valley with its wine history.
Opposite a calm and quiet luxury dining experience, the Blue Mountains with its dramatic scenery is a budget-friendly destination (you can get there by public transport from Sydney), perfectly fit for those seeking a more adventurous nature spot. If you are taking a road trip, have a look, and consider visiting Lake Burragorang as well.
Melbourne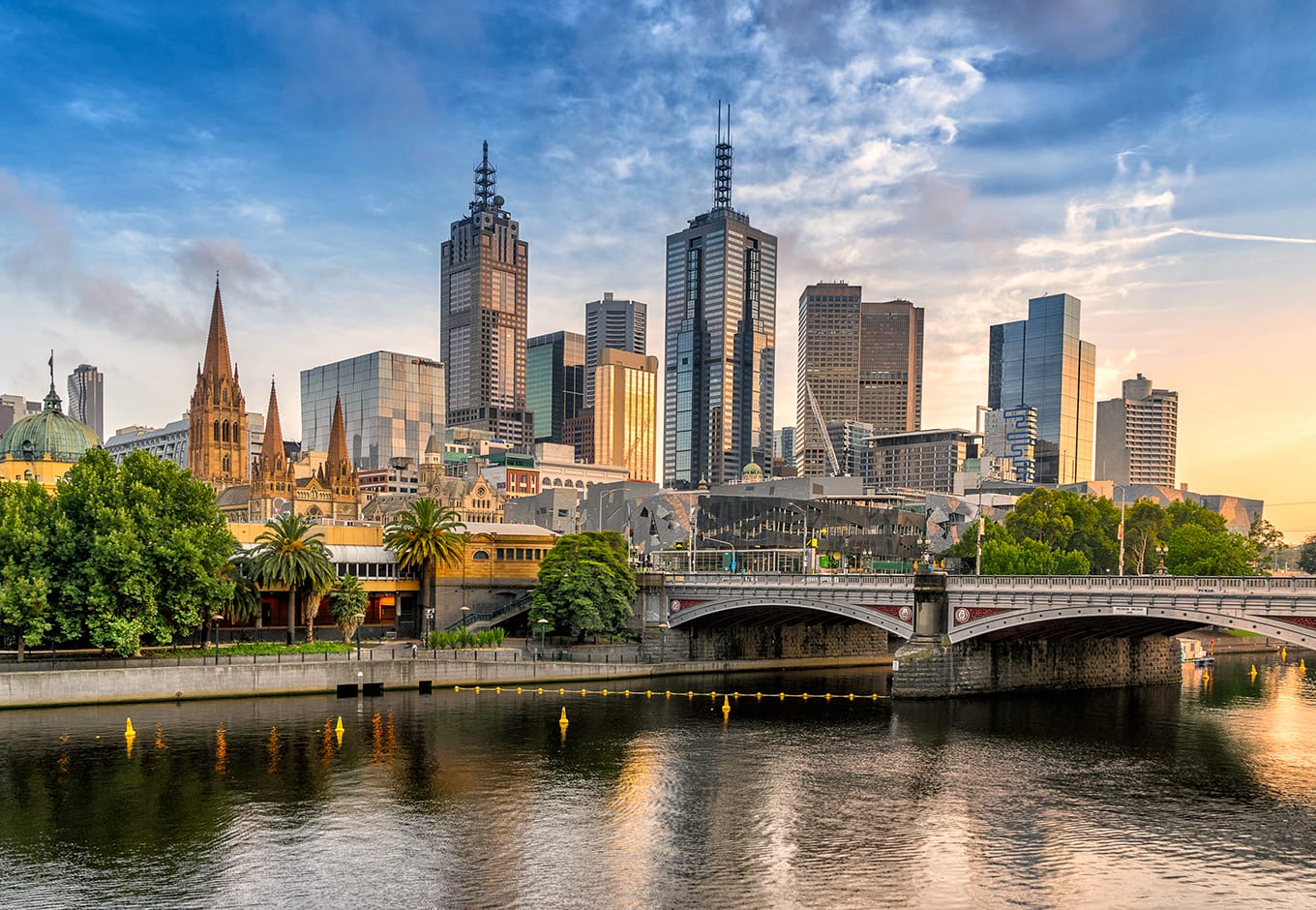 If getting married in Sydney and tossing keys over the Harbour Bridge into the water is not your kind of thing, Melbourne with its amazing street art and generally less costly hotel and accommodation options might be a better choice. For couples choosing to visit Melbourne, the best time to go on a romantic getaway is between March and May, and September and November. These shoulder seasons have moderate temperatures and fewer tourist crowds, so newlyweds can enjoy the greatest spots for less.
Wollongong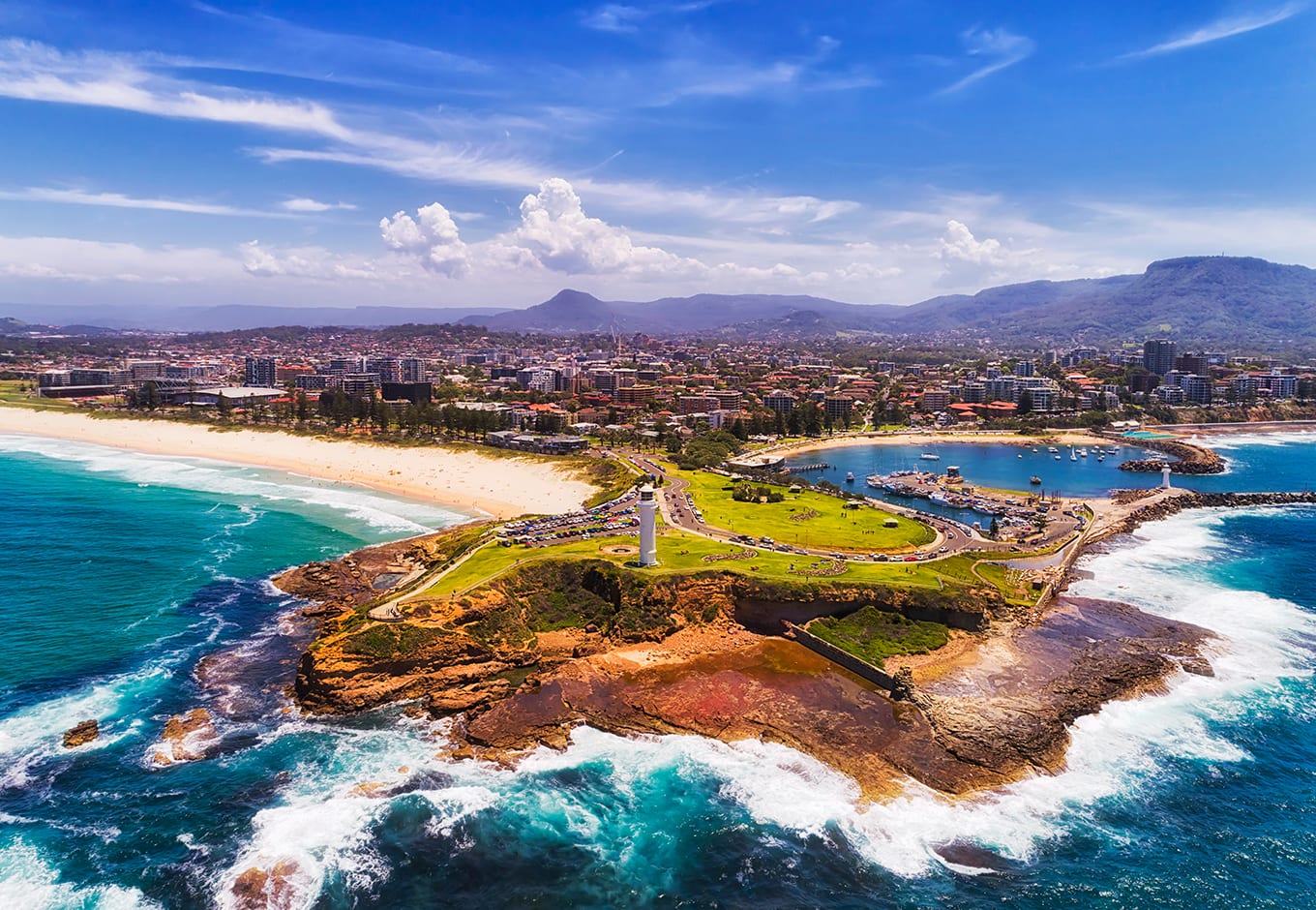 Wollongong in New South Wales, Australia, is a great spot for couples that are best enjoyed in shoulder months. Located on the coast south of Sydney, it is a must-see if you drive along the Grand Pacific Drive. Moreover, the Royal National Park is the second oldest in the world, and will surprise you with its ocean, sandstone cliffs and wetlands, rainforests, and fresh eucalyptus forests. A great place to retreat from the city buzz and crowds.
Perth
Perth is the best choice for couples seeking the comforts of modern convenience. Kings Park is an excellent spot for strolling around on bikes together, and you can take a boat on the gorgeous Elizabeth Quay at night to watch the city lights at night. Hotels with room service will allow you to enjoy fresh local food.
Coolangatta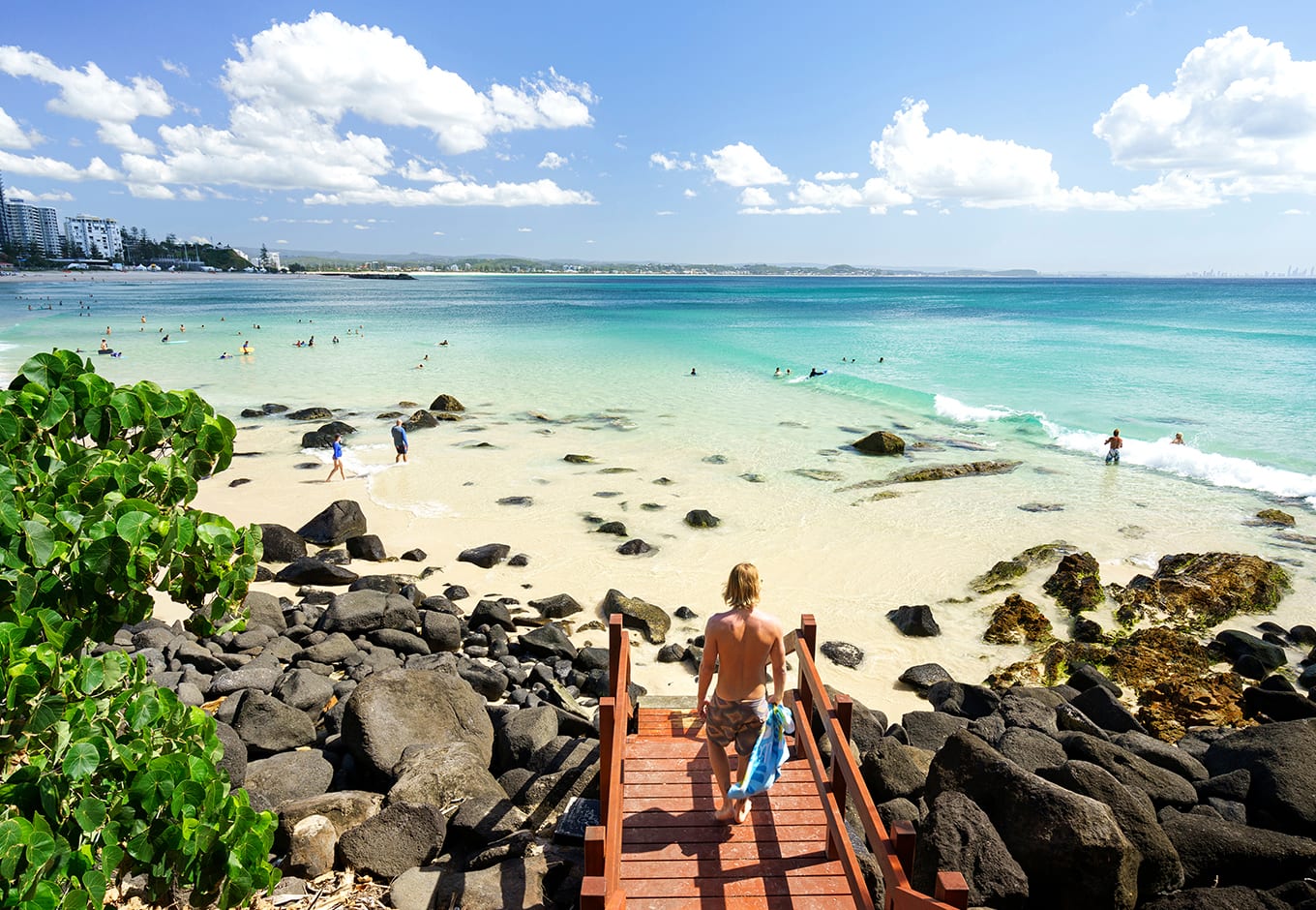 3-hour drive from Brisbane, this city on the Gold Coast boasts incredible natural scenery. If you are a newly married family going on a honeymoon with kids, Coolangatta and Gold Coast is a safe, romantic, and gorgeous place to visit for both a romantic stay and a family vacation. Sunbathe on Kirra Beach, learn about English explorers visiting Captain cook Memorial and Lighthouse, and get sporty on the Centaur Remembrance Walk.
Nelson Bay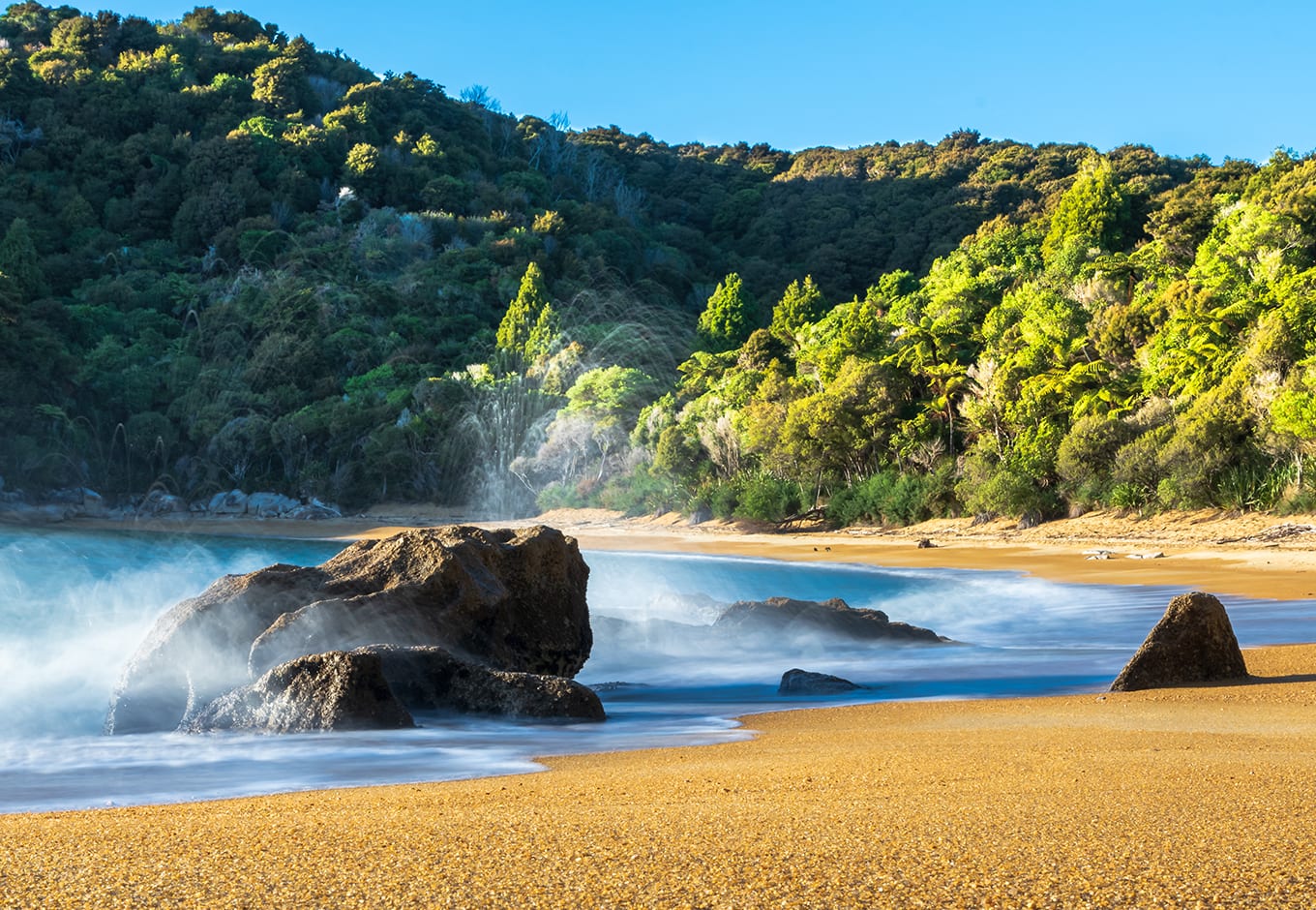 Experience Australian hospitality on Nelson Bay, where you can swim at the Dutchman's Beach known for its calm water, or encounter aquatic life at an aquatic reserve with prolific marine life. Dive into the waters to see the crowded marine life such as grey sharks, and spot the humpback whales and dolphins on a cruise.
Some of the most popular sample itineraries also include leisure cycling — or, if you are an adrenaline junkie — sandboarding at Worimi conservation lands, the largest dune system in Australia covering an area of 10,400 acres.
Follow us for more inspiring travel articles to plan the best vacation of your life, and subscribe to our newsletter to receive the best travel deals in your inbox.
Frequently Asked Questions About A Honeymoon Trip To Australia
Is Australia good for a honeymoon?
Thanks to its diverse offering of experiences that please all types of travelers, Australia is one of the best honeymoon destinations in the world.
The country boasts not only scenic natural features, but it has stellar amenities for couples, including great restaurants, luxurious spas, and top-notch hotels.
How much is a honeymoon trip in Australia?
The price depends on several factors, such as the destination you choose, the type of accommodation, and the length of the trip, among other things.
But, overall, the average cost is at least $600 dollars for a couple per day.
Where can I go for a cheap honeymoon in Australia?
Couples looking for a budget-friendly destination in Australia should consider traveling to places like Alice Springs, Adelaide, and Melbourne.
CuddlyNest provides all accommodations to all travelers at the best price. Find unlimited travel inspiration on our blog and social media channels.
You might also like:
Romantic Getaways Australia
Small Towns in Australia
Best Romantic Weekend Deals
Oceania Travel Guide