Located on the central Vietnamese coast, Hoi An is a destination that captivates travelers with its decidedly ancient quality. Not by chance visitors often feel like they're stepping back in time while making their way through the city's impeccable-preserved Old Town.

Hoi An is a joy to be explored. Whether they're discovering the city on foot or scenic boat trips down the Thu Bon River, travelers will come across glowing lanterns, gorgeous bridges, French colonial houses, and a wealth of historically significant buildings.

Dubbed the "banh mi capital of Vietnam", Hoi An is also a culinary powerhouse and the perfect destination for travelers who are fastidious about food.
In this travel guide, we've rounded up the 15 things that every traveler must do when visiting this wonderful city. From exploring dreamy rice paddies to learning how to make local dishes, there's something for everyone on the list!
Find Places To Stay In Hoi An, Vietnam
The Best Things to do in Hoi An, Vietnam
Take A Cooking Class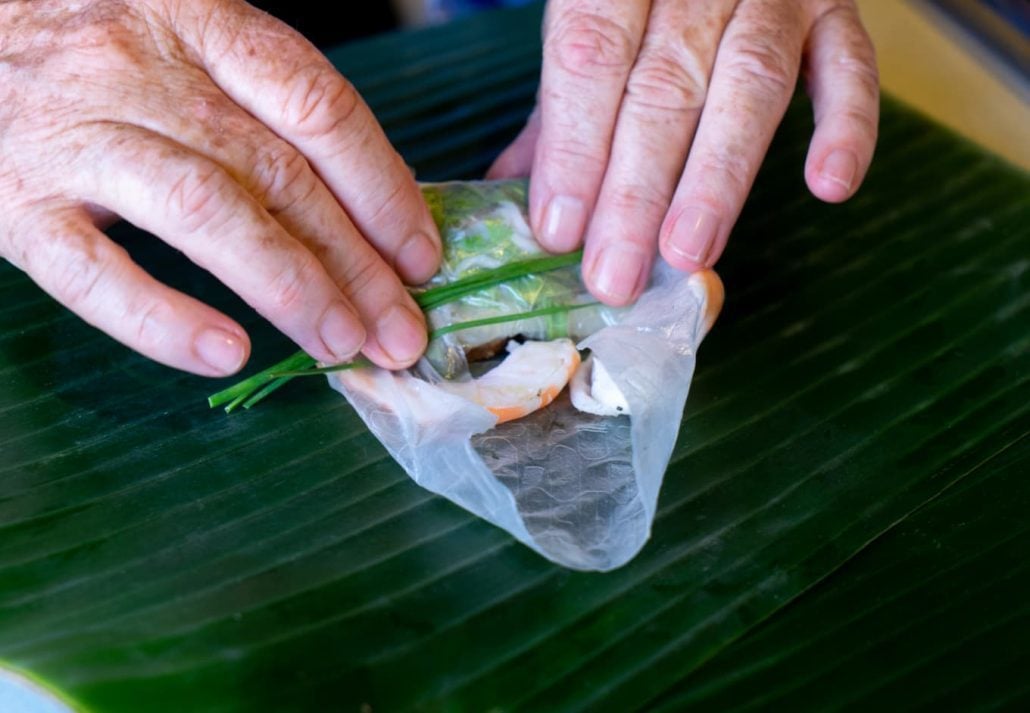 Cooking classes are a really popular attraction in Vietnam, which means you can do one in any city in the country. But, there's something about the soothing pace and slightly less commercial feel of Hoi An that makes it the perfect spot to learn how to cook delicious local dishes.

There are many different classes on offer in Hoi An, the most famous being the Gioan Cookery School. In there, students participate in hands-on classes and learn how to craft a wealth of Vietnamese dishes like pho, fresh spring rolls, green papaya salad, tofu chili lemongrass, and more.
Visit Madam Khanh, aka "The Banh Mi Queen"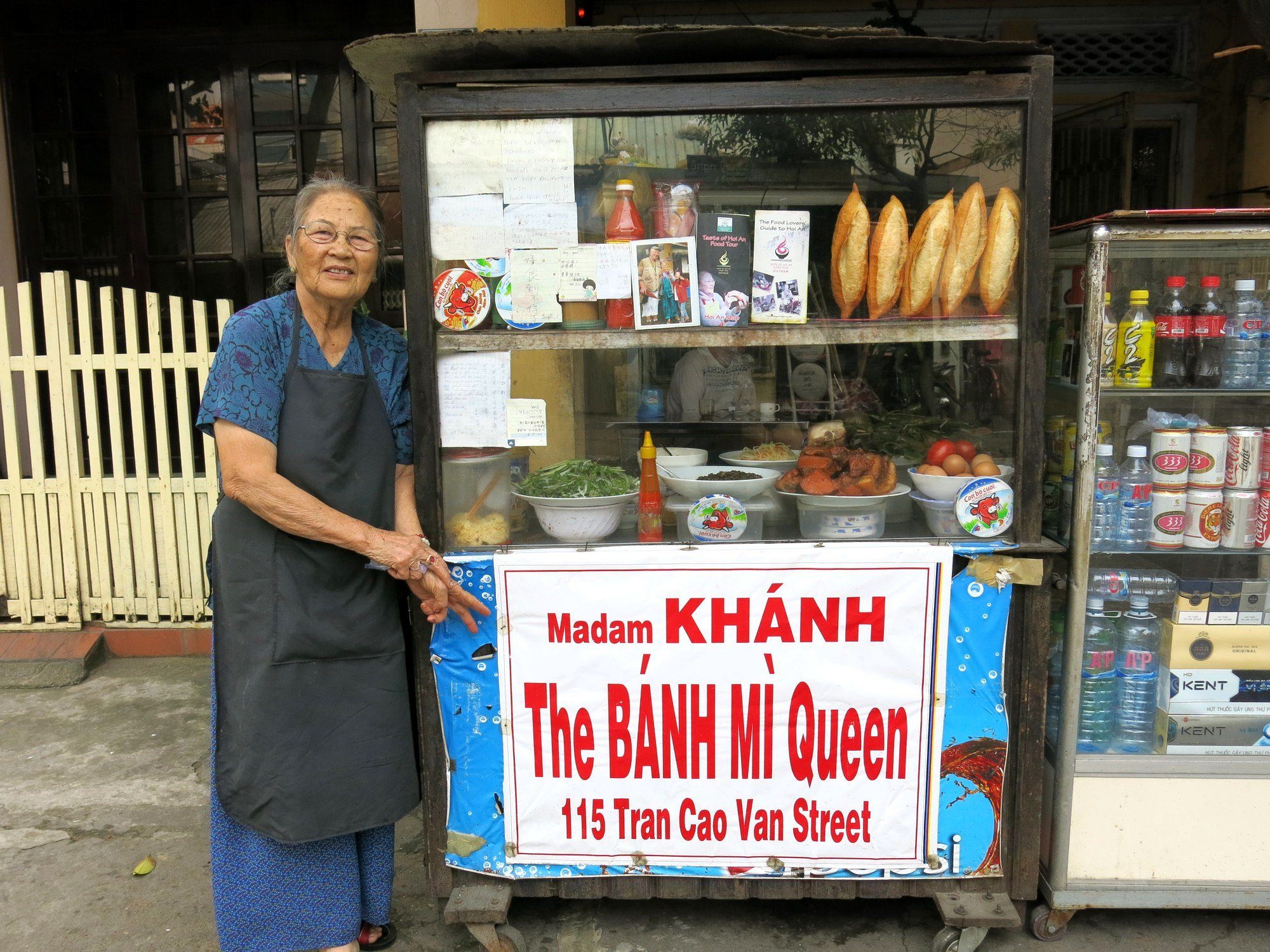 Fulfilling almost every idea of how a perfect foodie destination should be, Hoi An has one of the best banh mi in Vietnam. This staple sandwich consists of a baguette ( introduced by the French during the colonial period in Vietnam) and comes with a variety of fillings like pork belly, carrots, coriander, cucumber, and more.
For indulging in the best banh mi in Hoi An, Visit Madam Khanh is the place to go. Affectionately nicknamed The Banh Mi Queen, Madam Khanh is a street food icon and has been enticing locals and visitors with her crusty baguette sandwich for more than 30 years.
Shop For Tailor-Made Clothes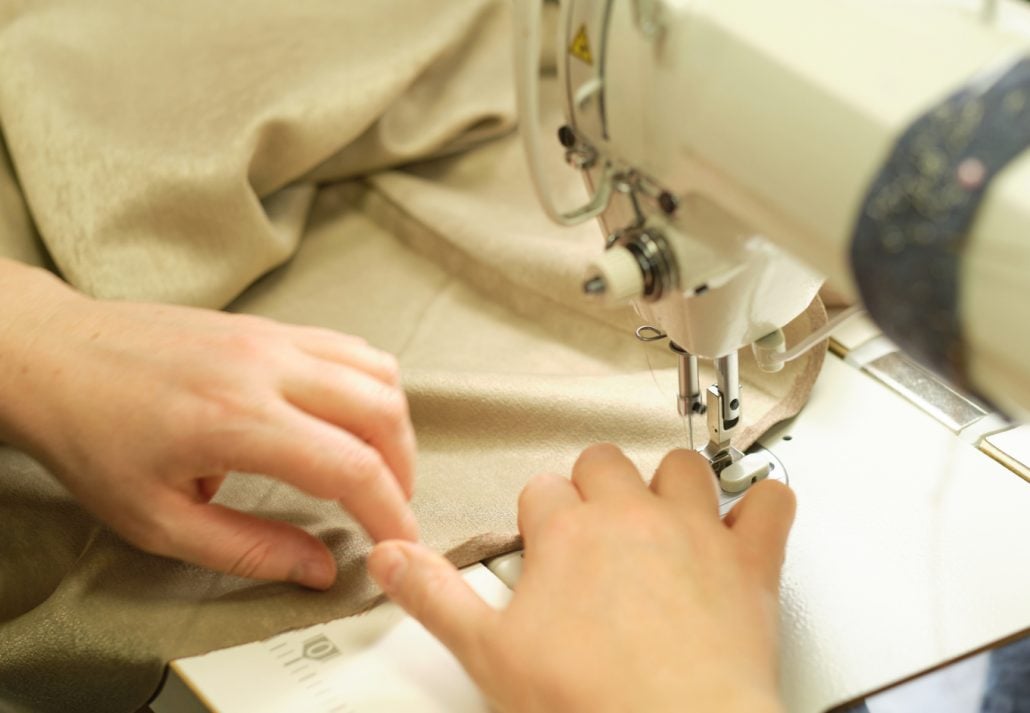 Hoi An is the go-to destination for travelers looking for tailoring services. So whether you're seeking something to wear on a special occasion, or in search of more casual clothing, you can take the opportunity to have something made especially for you while visiting Hoi An.
The whole experience of having a tailor-made outfit just for you is unique and exciting. You can choose the design, pic the fabrics, and have everything fitted to perfectly suit your body.
Some of the most well-known tailor shops in the city are Bebe Tailor, Yaly Couture, and Cloth Shop Su.
Tour the rice paddies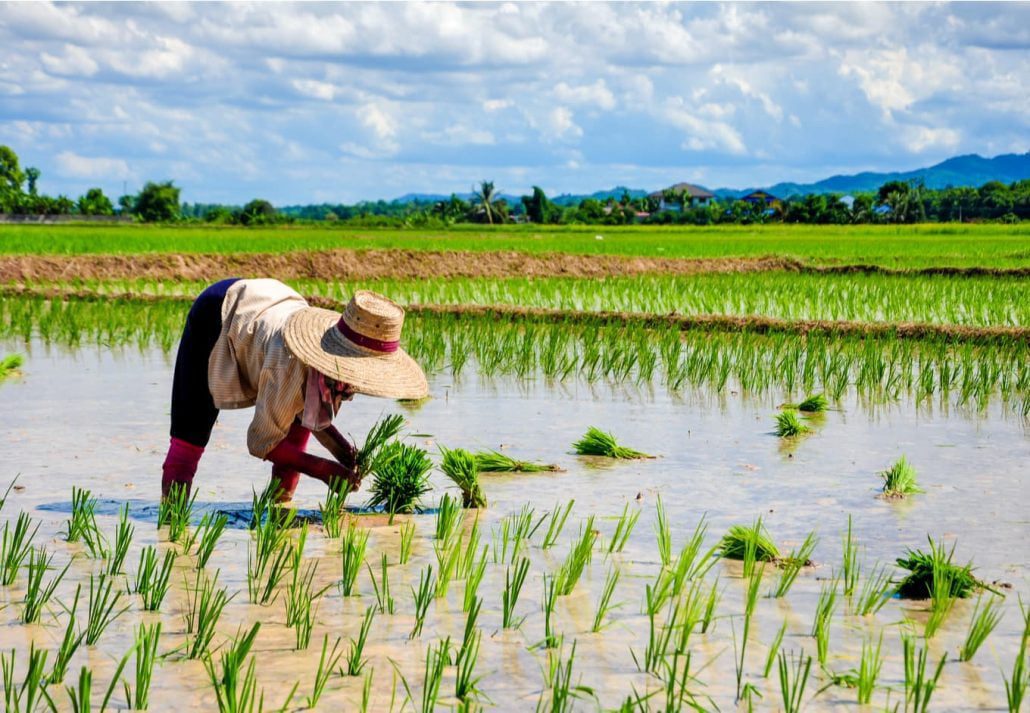 Those in need of a city break can't pass up the chance to rent a bike and take off to explore Hoi An's lush rice fields. The city actually sits within a cluster of rice paddies, which offer visitors an endless sight of green and gold, and a peaceful atmosphere that's simply irresistible.
Uncover The Hoi An Old Town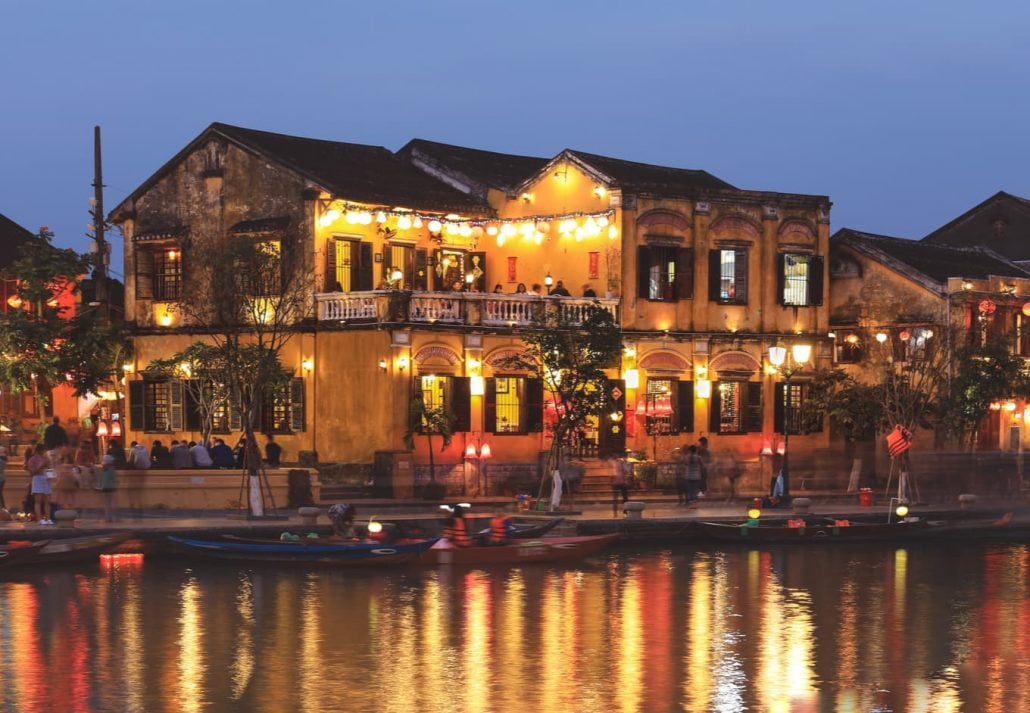 Once a major Southeast Asian trading port in the 16th and 17th centuries, Hoi An's ancient town is, unarguably, the most fascinating part of the city. This impeccably preserved area is a designated UNESCO world heritage site, as it's home to the most historically significant buildings in the city, which reflect a fusion of indigenous and foreign influences.
While exploring Hoi An's Old Town, travelers can easily stumble upon alluring Chinese temples, a Japanese-designed bridge, pagodas, and French-colonial houses that document the city's past.
The Old Town is also filled with riverside coffee houses, lively bars, and many restaurants serving traditional Vietnamese dishes.
Go To Cua Dai Beach
Cua Dai Beach is the perfect day trip for those seeking a peaceful seaside escape. Located 3 miles away from Hoi An, in Quang Nam Province, this spellbinding beach is known for its crystal blue waters and sugar-white sand, which create the perfect setting for soaking up the sun and experiencing nature at its finest.
Early birds can arrive at Cua Dai Beach at sunrise to catch a glimpse of the fishing boats setting out to sea for the day.
Close to the beach, visitors can find a wealth of delectable seafood restaurants, making it the perfect spot for a lip-smacking meal with scenic views.
Visit Hoi An's Night Market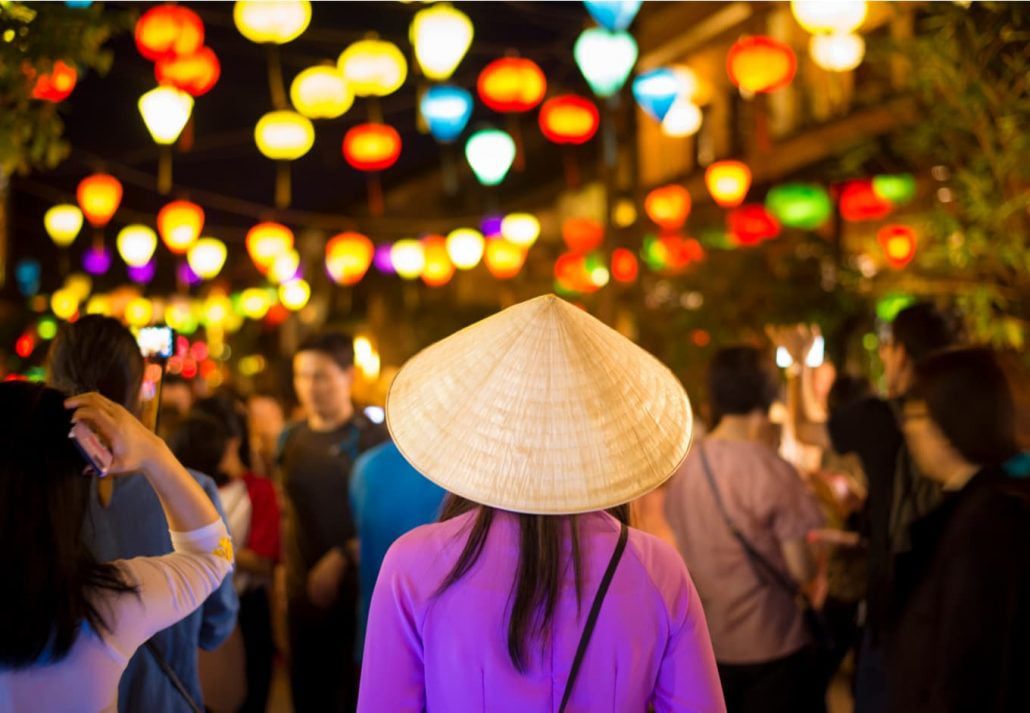 Stretching along the 300-meter-long Nguyen Hoang Street, in the heart of the city, the whimsical Night Market captivates visitors with its dazzling array of colorful lanterns radiating surprising warmth.
While blissfully wandering around this local market, expect to come across a myriad of stalls where cheerful locals sell everything from clothing to jewelry and delicious local food.
Marvel At The Japanese Bridge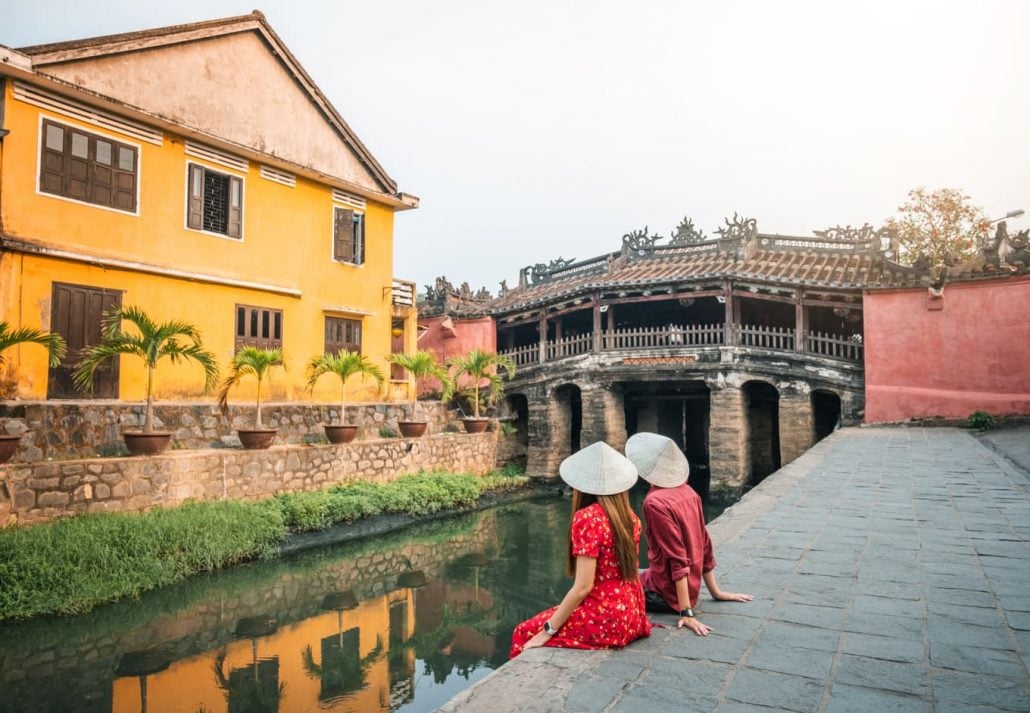 The Japanese Bridge is a true gem in Hoi An's patchwork of architectural styles. Dating back to the 18th-century, this covered bridge was believed to be created by the Japanese who lived in Hoi An, as a way to reach the Chinese quarter across the river.
This alluring bridge, also known as Cau Nhat Ban or the Pagoda Bridge, features Chinese symbol carvings, and carefully crafted sculptures.
On the north side of the Japanese Bridge lies a temple in honor of the Taoist God Tran Vo Bac De, who is believed to control the weather.
Go On A Thu Bon River Cruise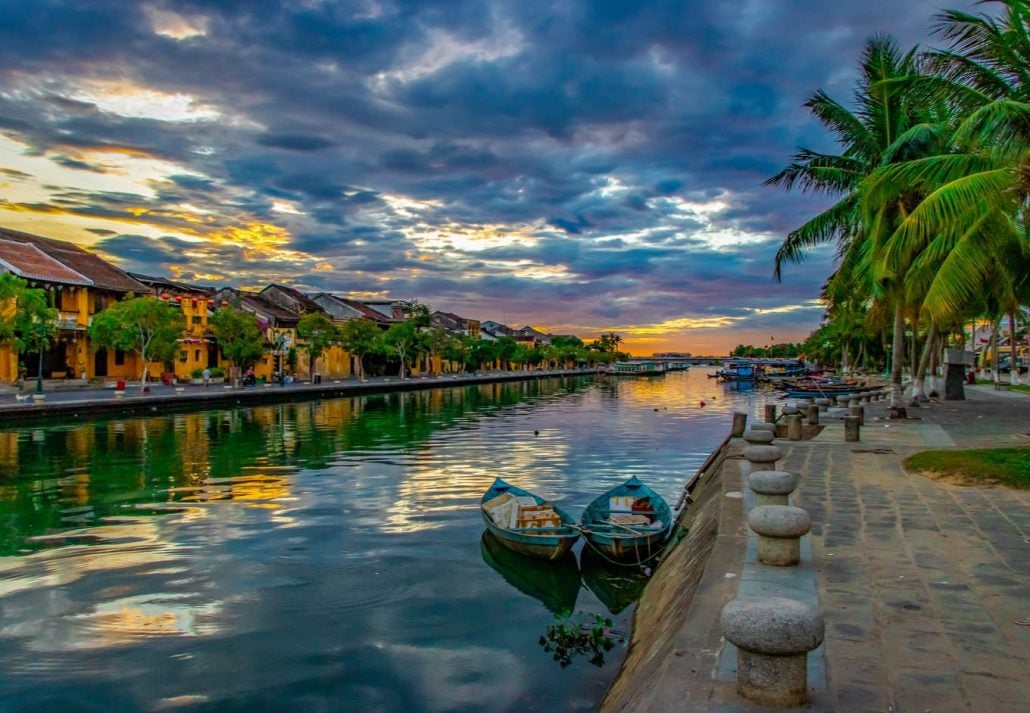 One of the most enchanting rivers in central Vietnam, Thu Bon River offers travelers the opportunity to experience Hoi An in a unique way. While cruising down the sparkling waters of Thu Bon, visitors can marvel at the city's landscape from a different perspective, visit traditional craft villages, and enjoy some local markets.
Thu Bon river runs through the old historical heart of Hoi An, and a sunset cruise is the best bet for those who want to marvel at the ancient town covered in an orange afternoon glow.
Visit the My Son Hindu Sanctuary
Built over a period of ten centuries — between the 4th and 13th —, the My Son Hindu Sanctuary encompasses a series of Hindu ruins. which are the most important constructions of the My Son civilization.
Designated a UNESCO World Heritage Site, the My Son ruins is a collection of 70 stone structures, such as sculptures, towers, and temples devoted to Hindu gods and goddesses, all surrounded by lush forests.
Go On A Day Trip To Da Nang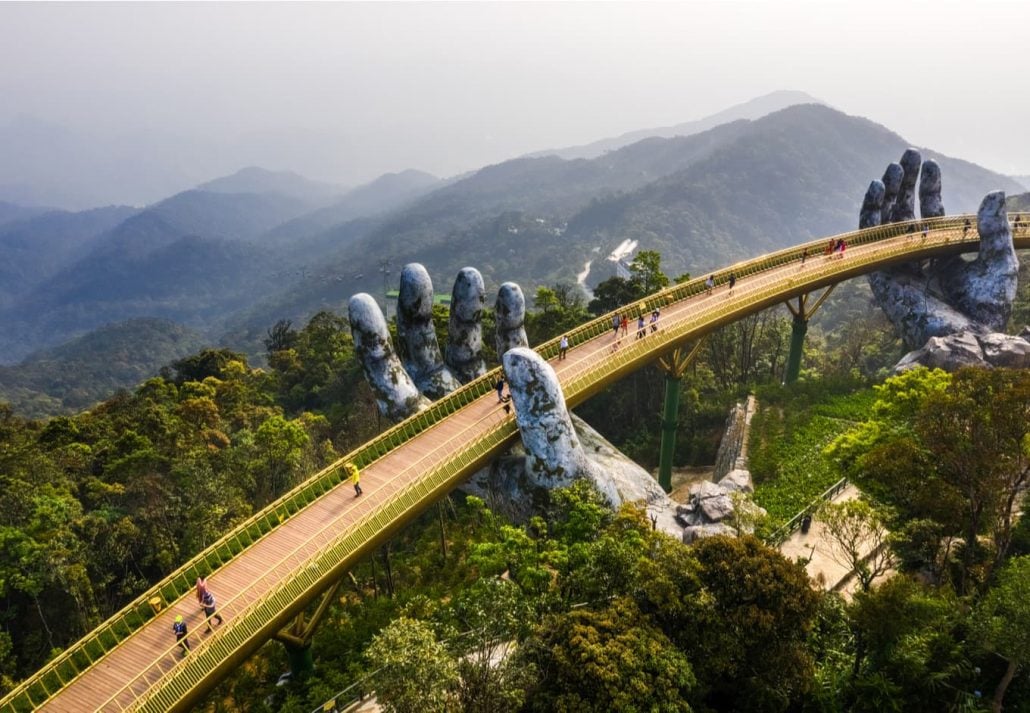 Marking the halfway point between Hanoi, and Ho Chi Minh, Da Nang is unarguably one of the best day trips from Hoi An. This ever-evolving city spoils visitors with breathtaking mountain views, idyllic beaches, ancient pagodas, and tantalizing restaurants.
Travelers who have some spare time can take the opportunity to also visit the otherworldly Golden Bridge, located in the nearby Ba Na Hills, and the Marble Mountains, which feature fascinating natural caves and tunnels.
Visit The Imperial City of Hue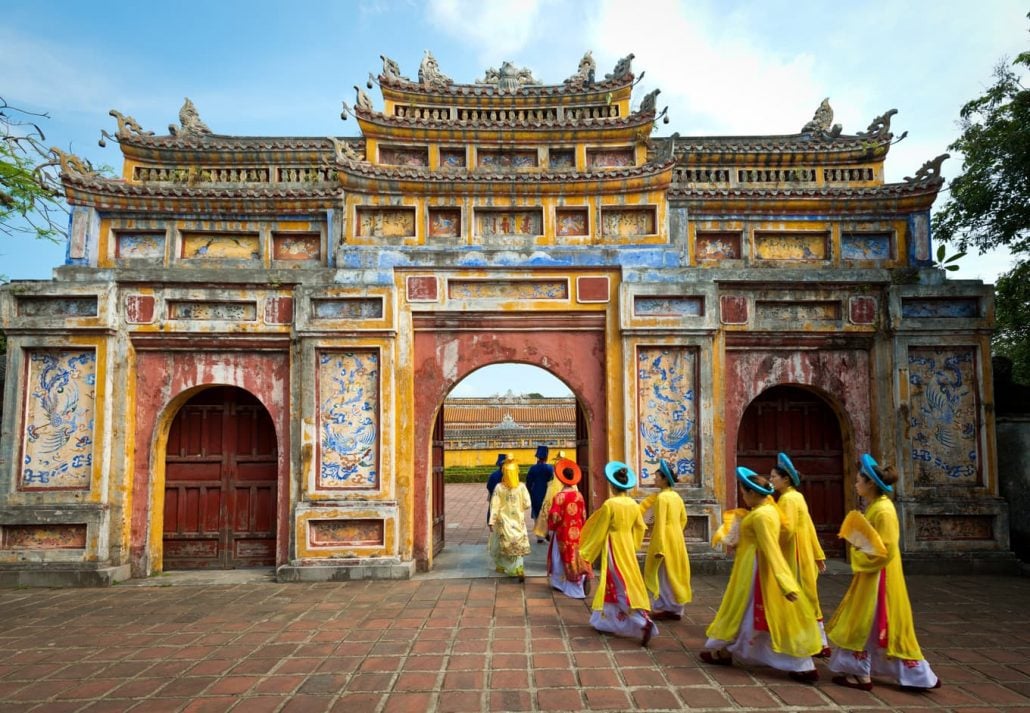 It is quite possible to get an overview of Vietnam's history by going on a day trip to the Imperial City. Located within a 3-hour drive from Hoi An, the citadel is a walled fortress and palace that belonged to Hue, which is the formal capital of Vietnam.
This massive ancient complex encompasses several monuments and ruins, including the
Forbidden Purple City, the formal residence of the royal family, royal tombs, pagodas, temples, a library, and a museum.
Feast On Vietnamese Food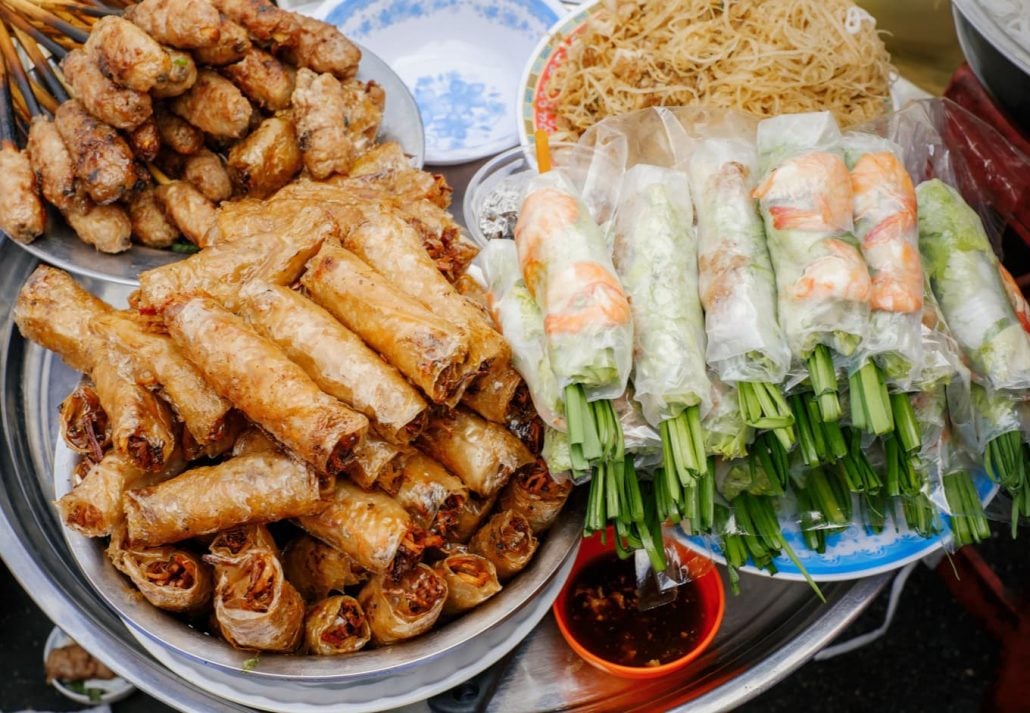 No matter what your plans, be sure to enjoy Hoi An's mouthwatering food scene when visiting the city. A mecca for foodies, this destination is filled with tempting food stalls where you can find a myriad of delicious dishes that perfectly represent Vietnamese cuisine.
There are several food tours available for travelers who want to eat their way through Hoi An and experience the city's unbeatable food scene. Besides trying local delicacies, such as Banh Mi shrimp dumplings and Cao Lầu, it's also possible to bask in a variety of western dishes.
Frequently Asked Questions About Hoi An
What is Hoi An best known for?
Hoi An is well-known for its Old Town, which is a well-preserved example of a South-East Asian trading port dating from the 15th to the 19th century.
How many days do you need in Hoi An?
Three days is enough time to explore Hoi An's major attractions and go on a day trip to Da Nang, or My Son.
Is Hoi An worth visiting?
Thanks to its superb food scene, spectacular river views, and fabled architecture, Hoi An is a worth visiting destination in Vietnam.
What food is Hoi An known for?
Hoi An is praised for having one of the most delicious Bahn mi in the world (the city is regarded as the "banh mi capital of Vietnam"), and for its typical dishes such as Cao Lau: rice noodles with barbecued pork, fresh herbs, and beansprouts.
Why Is Hoi An a World Heritage Site?
Hoi An is considered a UNESCO World Heritage Site thanks to its well-preserved Ancient Town dating back to the 16th century.
Here are some curated readings for you:
Vietnam vs. Thailand
Find Vacation Rentals in Vietnam
Find Vacation Rentals in Thailand