Also known as "The Boat", Steamboat Springs is located in the upper valley of the Yampa River, in northern Colorado. The city is surrounded by geothermal hot springs, and it's primarily applauded for its world-class ski resorts framed by huge snowy mountains that offer the perfect condition for winter sports. In fact, Steamboat Springs is also regarded around the globe as the "Ski Town", and it has produced more winter Olympians than any other city in North America.
But, aside from winter attractions, Steamboat Springs also offers a slew of activities all year round. If you go to the city during summer or spring, you'll find yourself surrounded by immense natural beauty, and indulging in fun outdoor sports, including hiking, and mountain biking.
To help you make the most out of your experience in Steamboat Springs, Colorado, we've handpicked the top things to do in the city.
Note: Make sure to double-check COVID 19 precautions, protocols, and operating hours before you visit any of these sites.
Why Go To Steamboat Springs, Colorado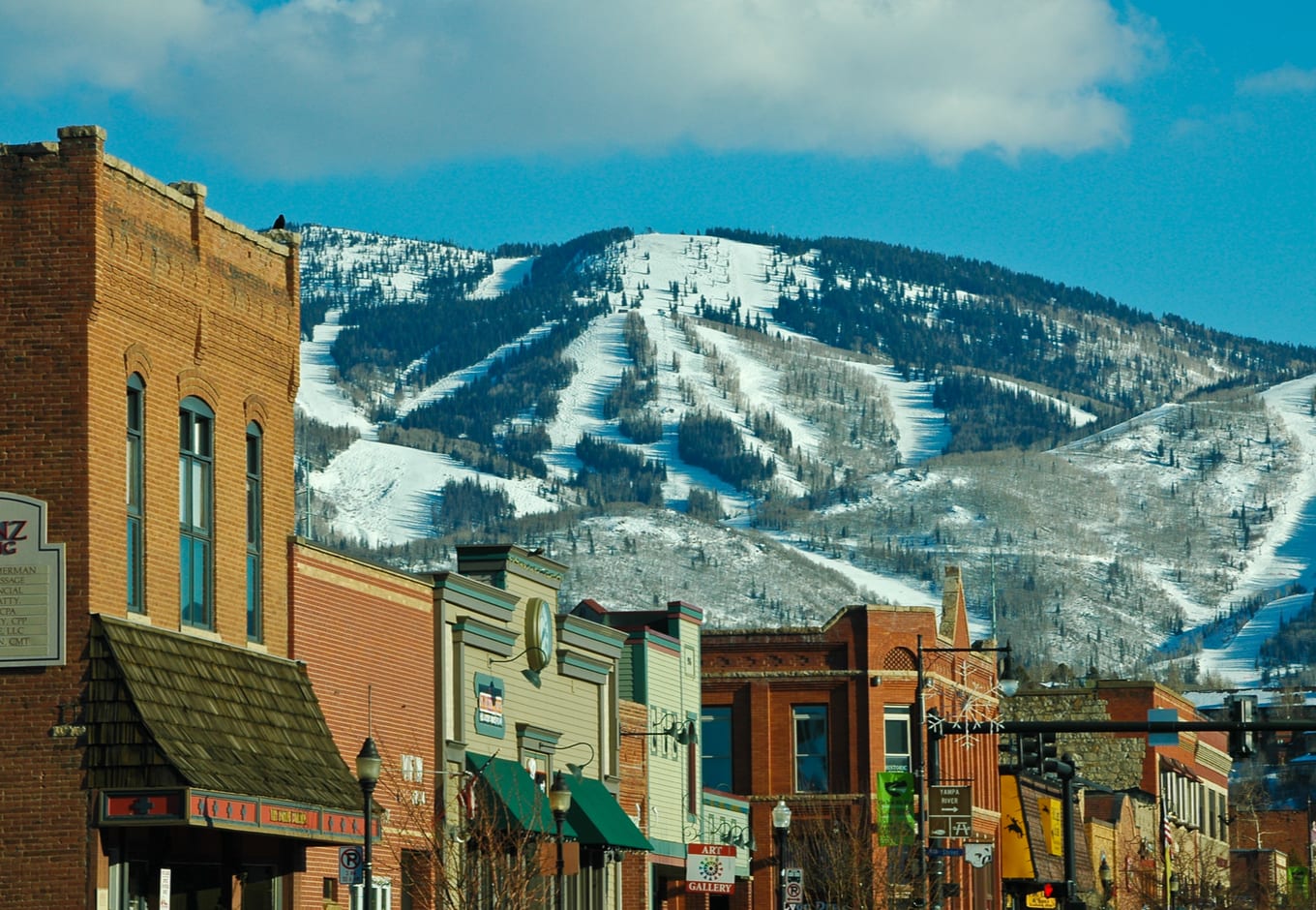 One of the top things that makes Steamboat Springs so special is the fact that the city is suitable for all types of travelers. Families, for instance, can take advantage of a panoply of fun outdoor activities, such as horseback riding, sleigh rides, and tubing. Couples can choose Steamboat Springs as their romantic getaway for the weekend and go relax in the city's famous natural springs, which are said to have therapeutical properties.
Adorned with a rustic mountain setting, Steamboat Springs provides travelers with the ultimate vacation in the wilderness and perfectly replaces crowded city breaks. The city is also a prime destination for winter sports, as it's home to some of the most amazing ski resorts in the world, such as the Steamboat Resort, and the Steamboat Grand Hotel.
Find Hotels in Steamboat Springs, Colorado | Find Homes Near Steamboat Springs, Colorado
Best Time To Visit Steamboat Springs, Colorado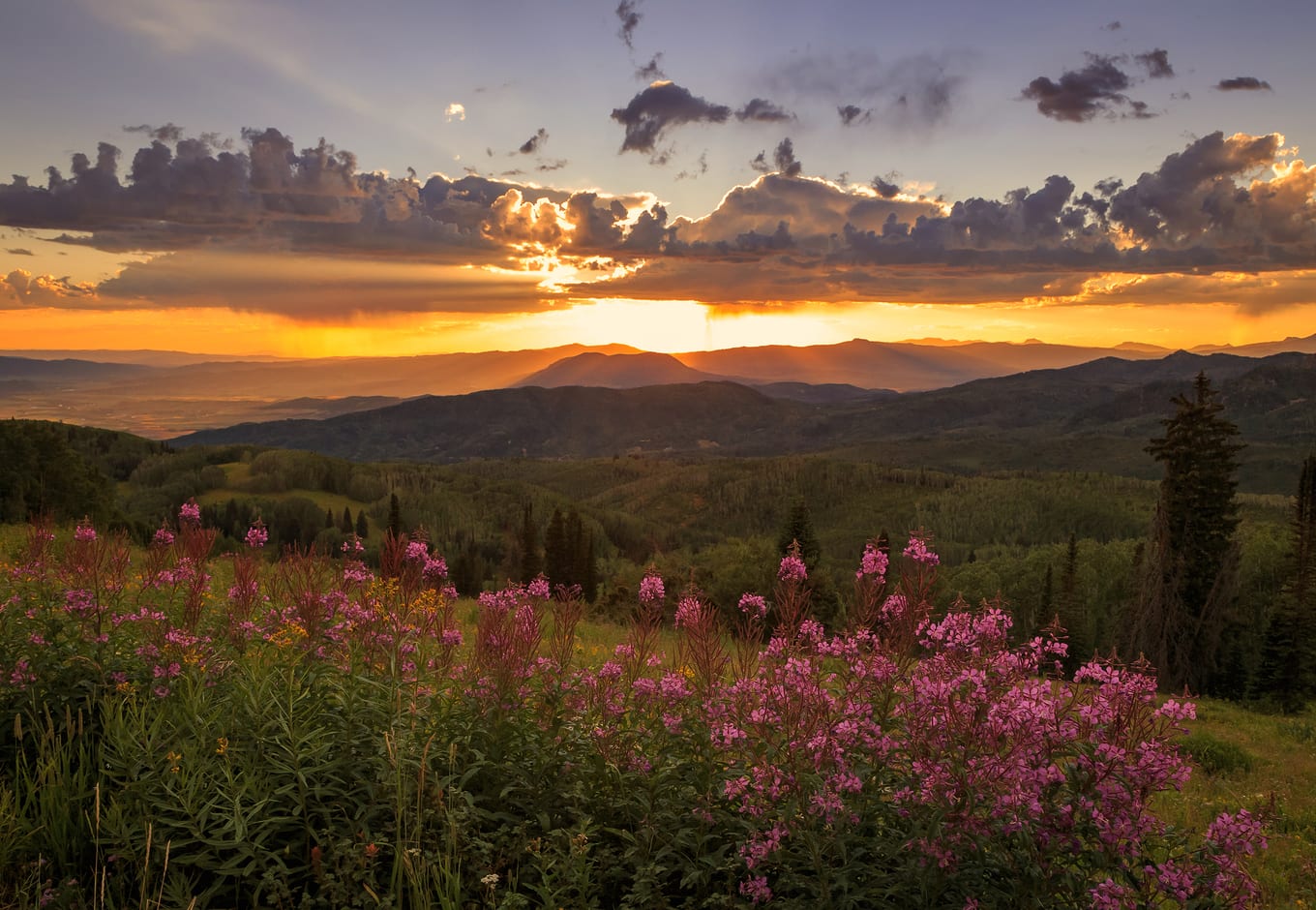 When it comes to the best time to visit Steamboat Springs, CO, it all depends on what you want to do. If you're interested in hitting the slopes and having a ski trip with family and friends, winter is the best time to go.
Between June and August the weather is warm and pleasant, and travelers can explore the city's trails, go biking, and benefit from the affordable hotel rates.
Best Things To Do in Steamboat Springs, Colorado
Snowshoe on Rabbit Ears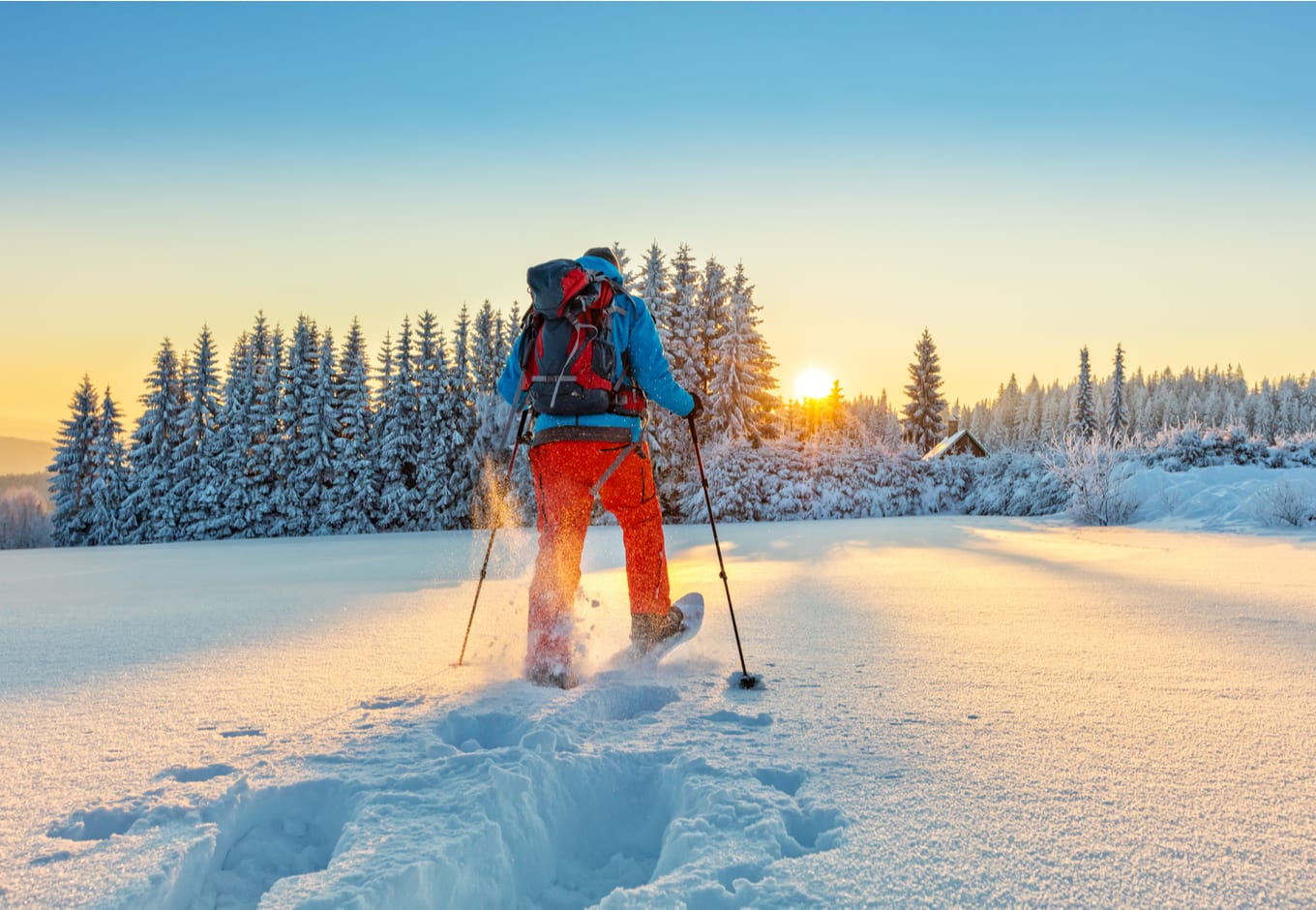 To take a break from your traditional skiing ventures in Steamboat Springs, try snowshoeing, which allows you to have fun at a more leisurely pace. Once you see the views of the Flat Tops and Yampa Valley, you'll be glad you chose this activity.
Go Night Skiing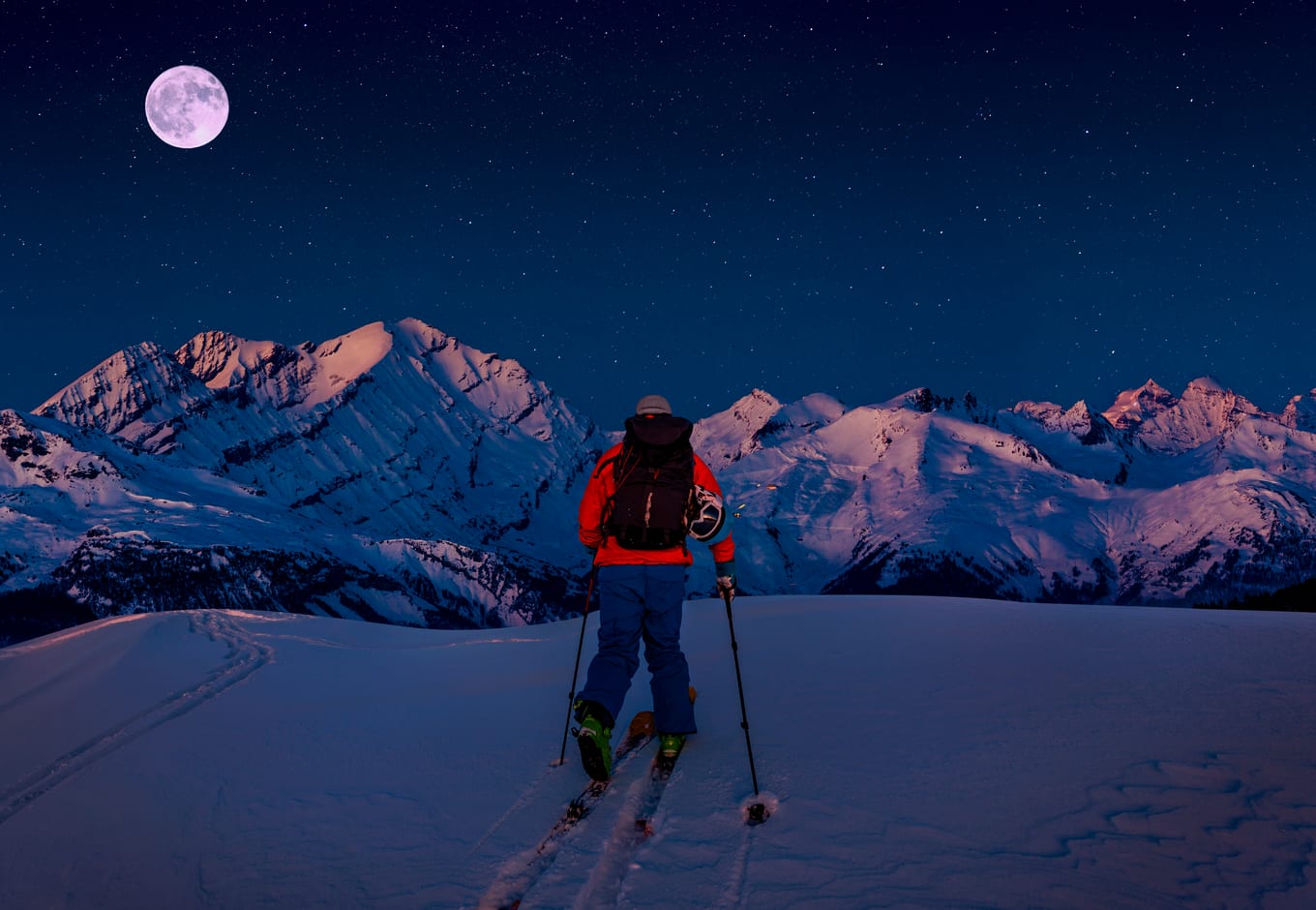 Just because you usually sky during the day it doesn't mean that all fun has to stop when the sun goes down. In fact, night skiing can be even more fun. It's a whole new experience. Wait until you see everything lit up at night as you glide through the slopes.
Take a Hot Air Balloon Ride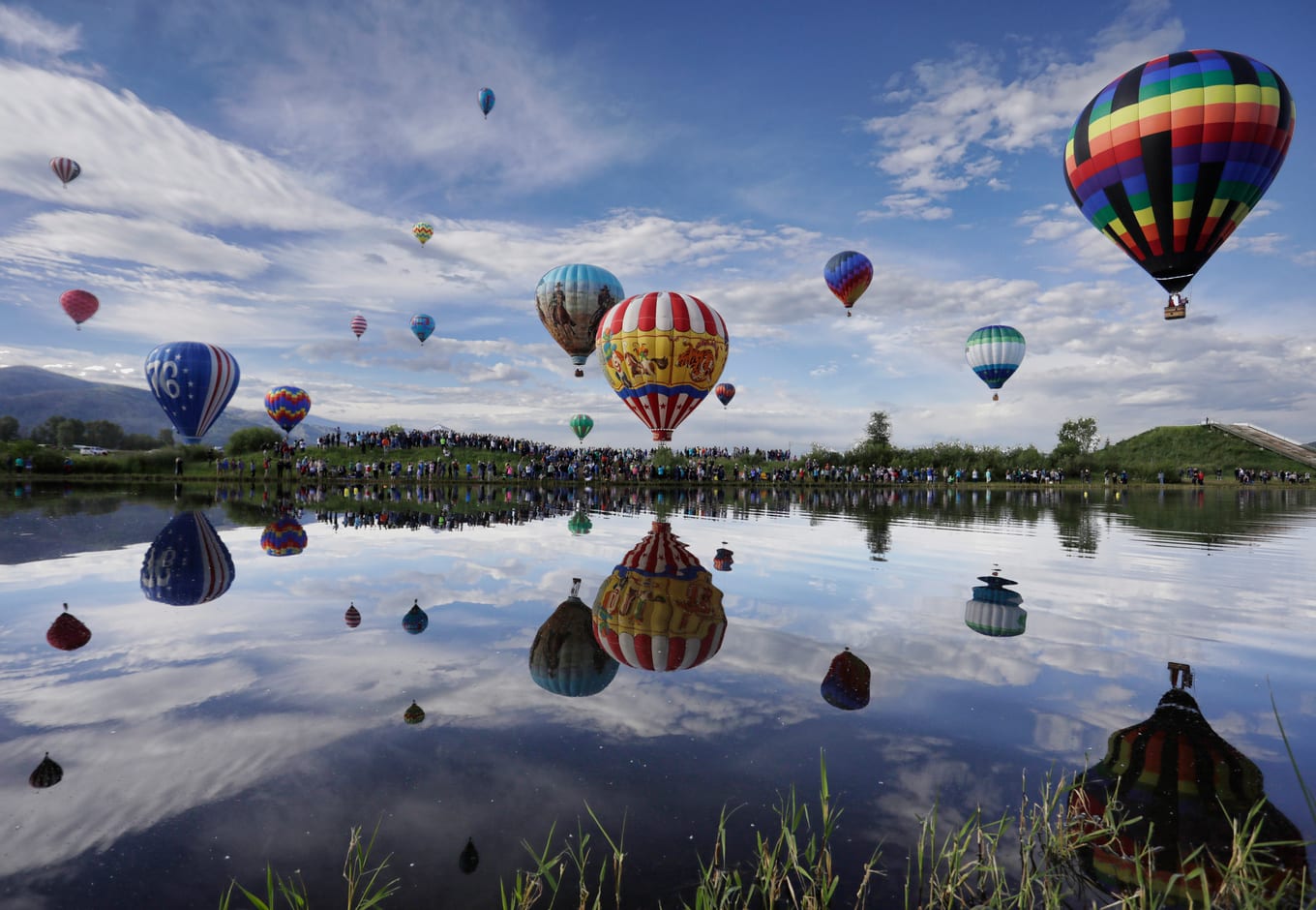 Yes, even in the winter you can take an adventurous ride in a hot air balloon. And if you've taken a ride in a hot air balloon before, get ready for a memorable travel experience. Nothing will beat the sweeping views of Yampa Valley coated in white snow. This activity is fun for all ages and it's a great way to experience Steamboat Springs at any time of year.
Try Some Snow Tubing Fun With Family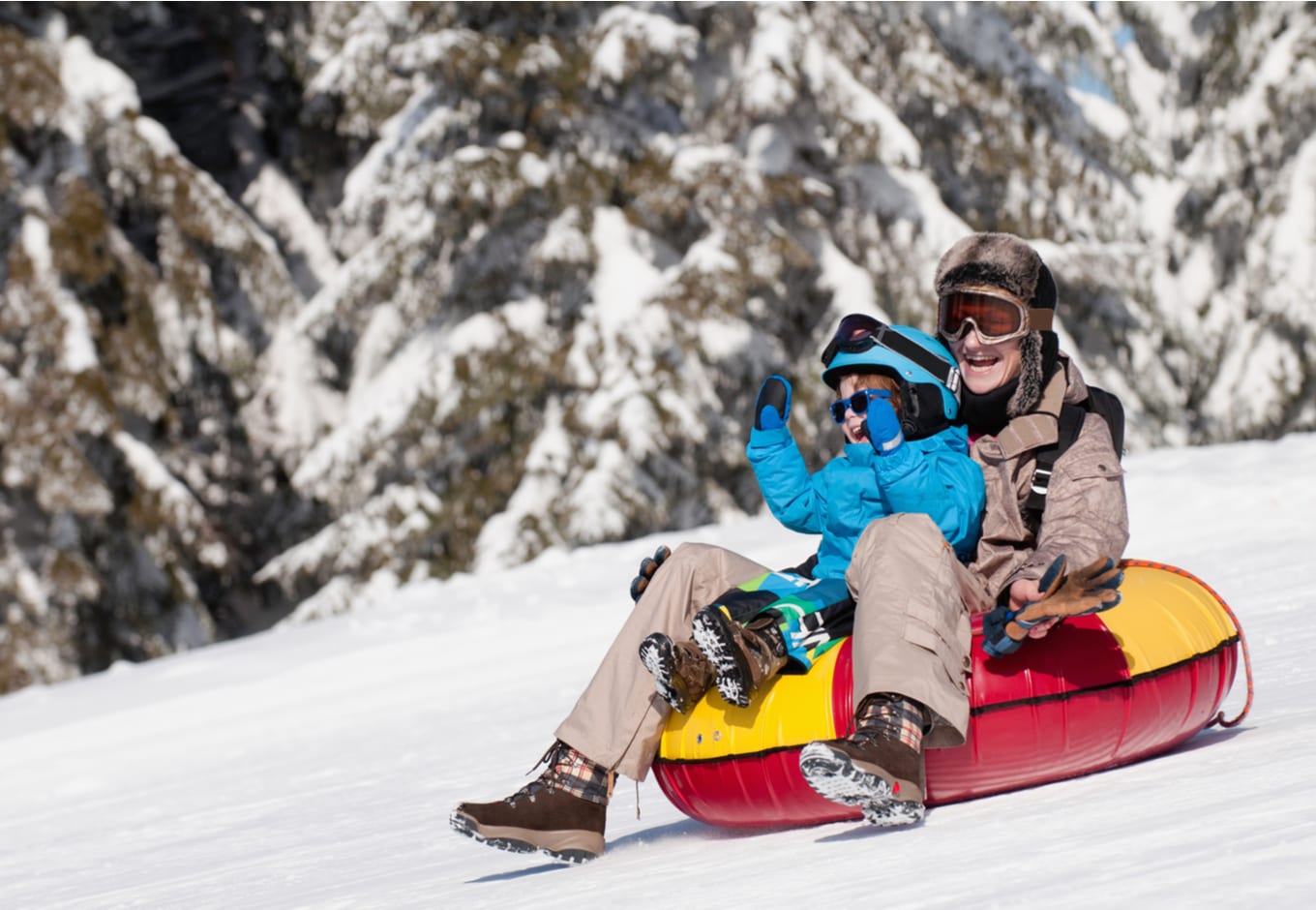 Snow tubing in Steamboat Springs is probably the most fun activity for families. Make sure to catch a ride on the magic carpet so you can reach the top of the hill faster. You'll want to hold on tight during your ride down the slopes, but it will be worth it.
Relax in a Hot Spring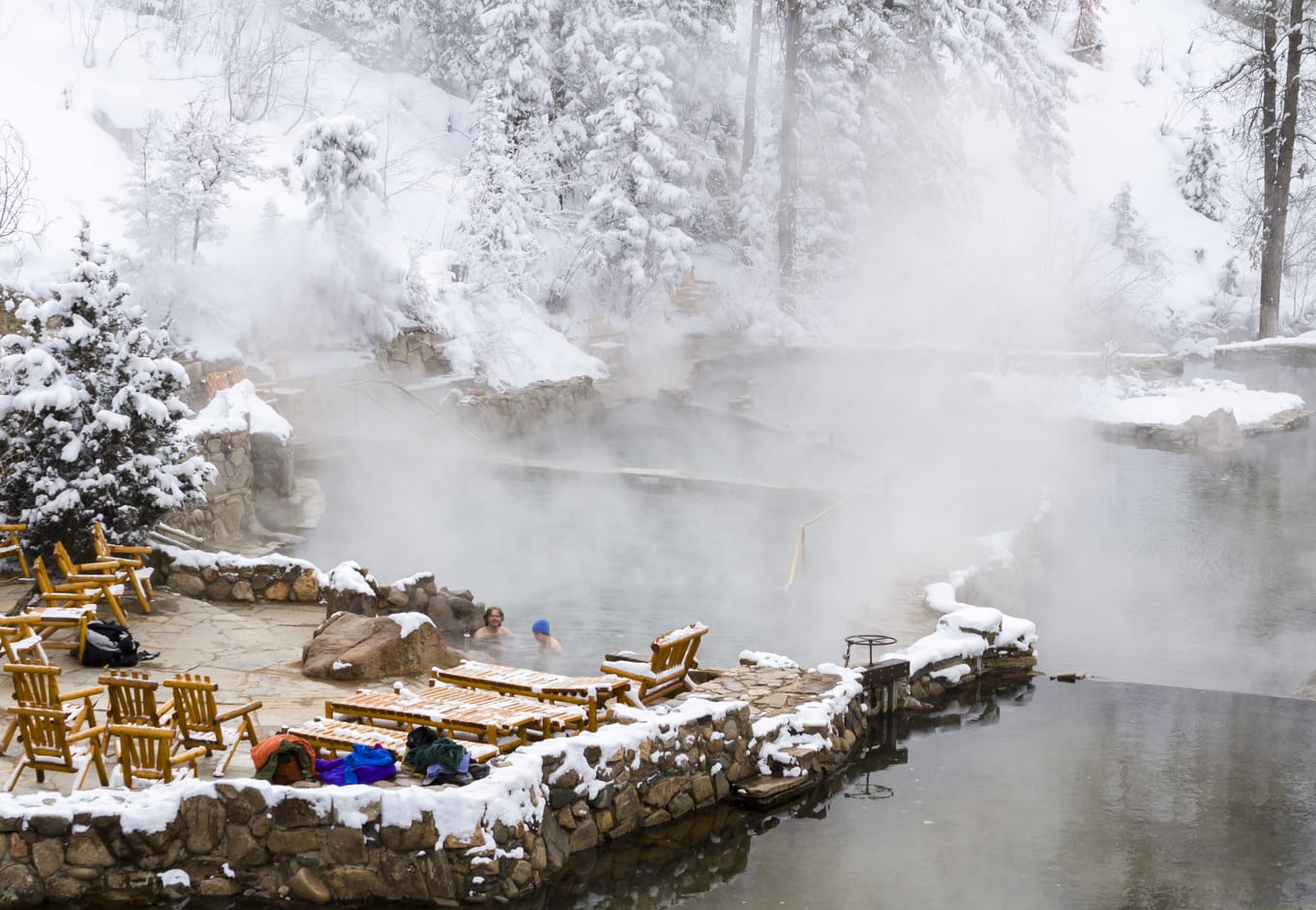 After a whole day of skiing and hiking, a great idea is to enjoy some relaxation time on the famous Steamboat Hot Springs, at Strawberry Park. Located 7 miles from Steamboat Downtown, the hot springs are open all year round and are surrounded by forests and hills.
The Hot Springs at Strawberry Park features thermal open-air pools, with temperatures ranging from 101 to 105 degrees, and it's an effective treatment to relieve sore muscles.
Ride The Outlaw Mountain Coaster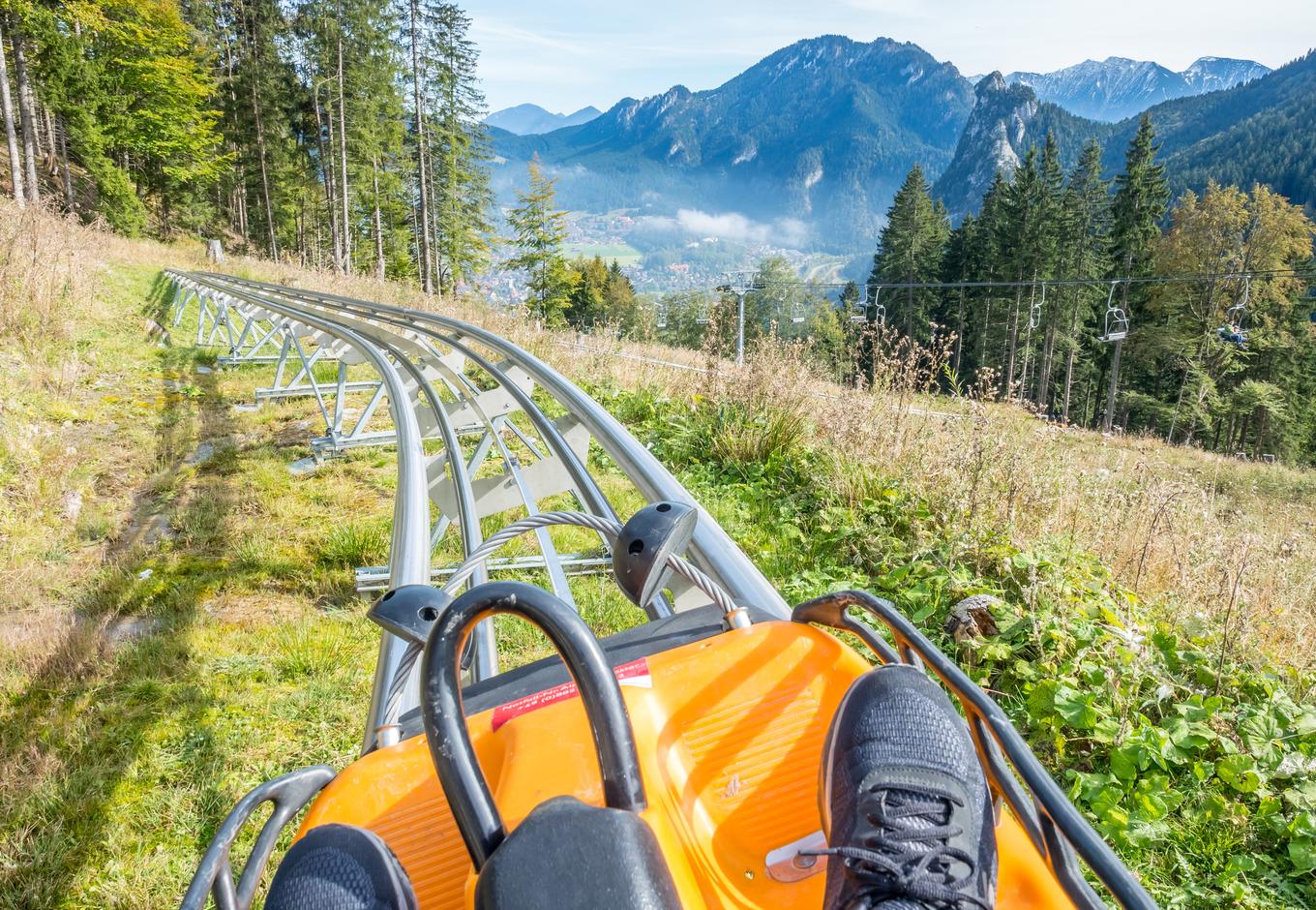 The Outlaw Moutain Coaster is one of the best things to do in Steamboat Springs, especially for families with kids. Stretching over a mile on an elevated track at speeds up to 27 mph/43 kph, the coaster takes riders past Christie Peak Express. The ride takes about 10 minutes, and it features curves, 360-degree turns, rises up to 40 feet above the ground, waves, and steep descents.
Hit the Yampa River Core Trail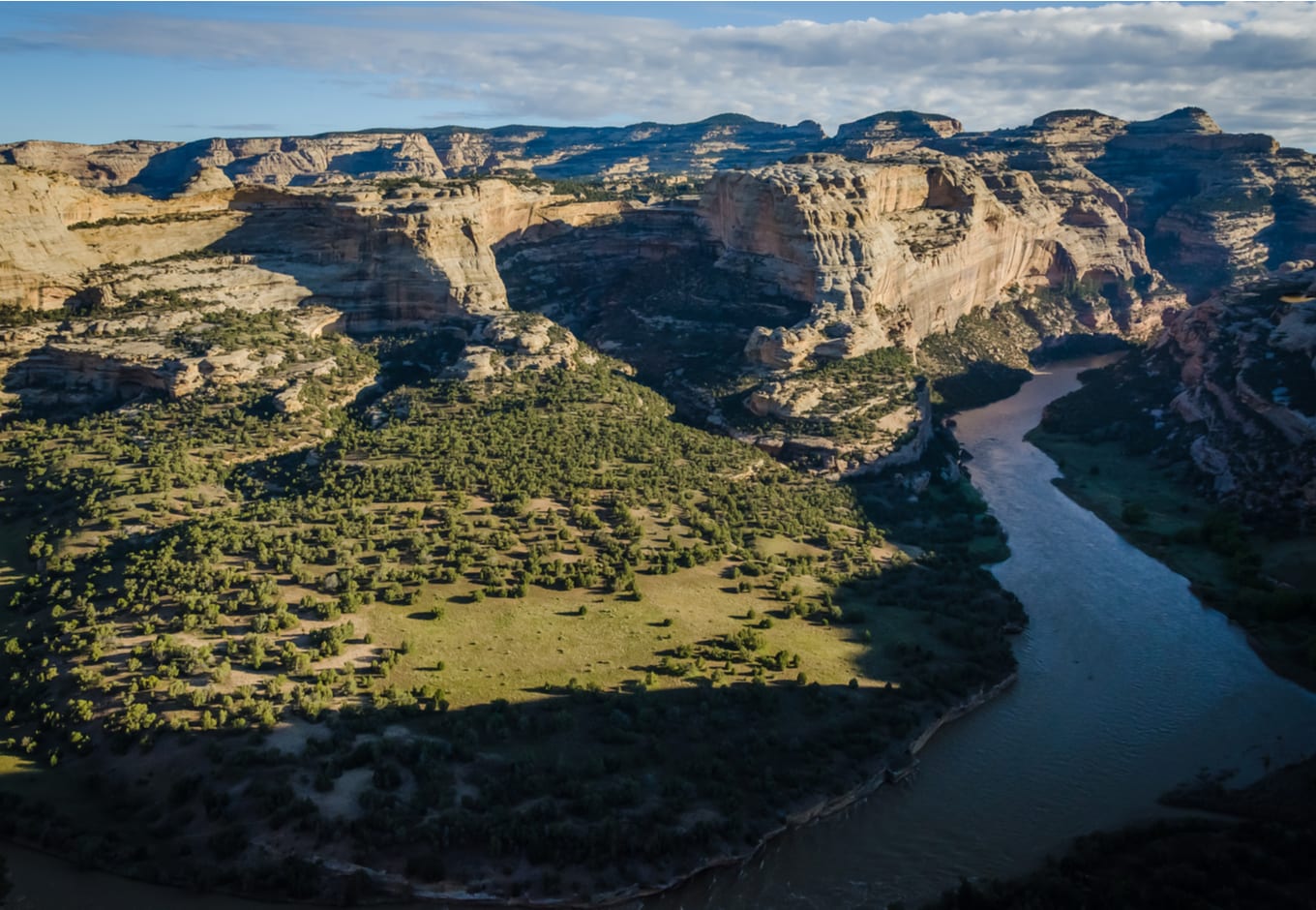 Aside from skiing, hiking is one of the most sought-after activities in Steamboat Springs, CO. The city is nestled around mountains and forests, and going for long walks is probably the best way of enjoying the sweeping views of Steamboat Springs. So, in case you want to hit the trails, a good idea is to start by the famed 7.5-mile Yampa River Core Trail, which runs through the heart of Steamboat Springs and along the Yampa River.
Suitable for all age groups, this paved multi-use trail is dotted with scenic pit-stops, which you'll surely want to enjoy along the way. One of the most await stops is the Yampa River Botanic Park, open to the public from the beginning of May through the end of October. The Botanical Park is located at 6,800 feet above sea level, and thanks to designed microclimates, it offers conditions for both alpine plants and desert plants to grow. In there, you'll find a range of native plants, trees, shrubs, birds, and some occasional visitors, like moose and bears.
Visit The Fish Creek Falls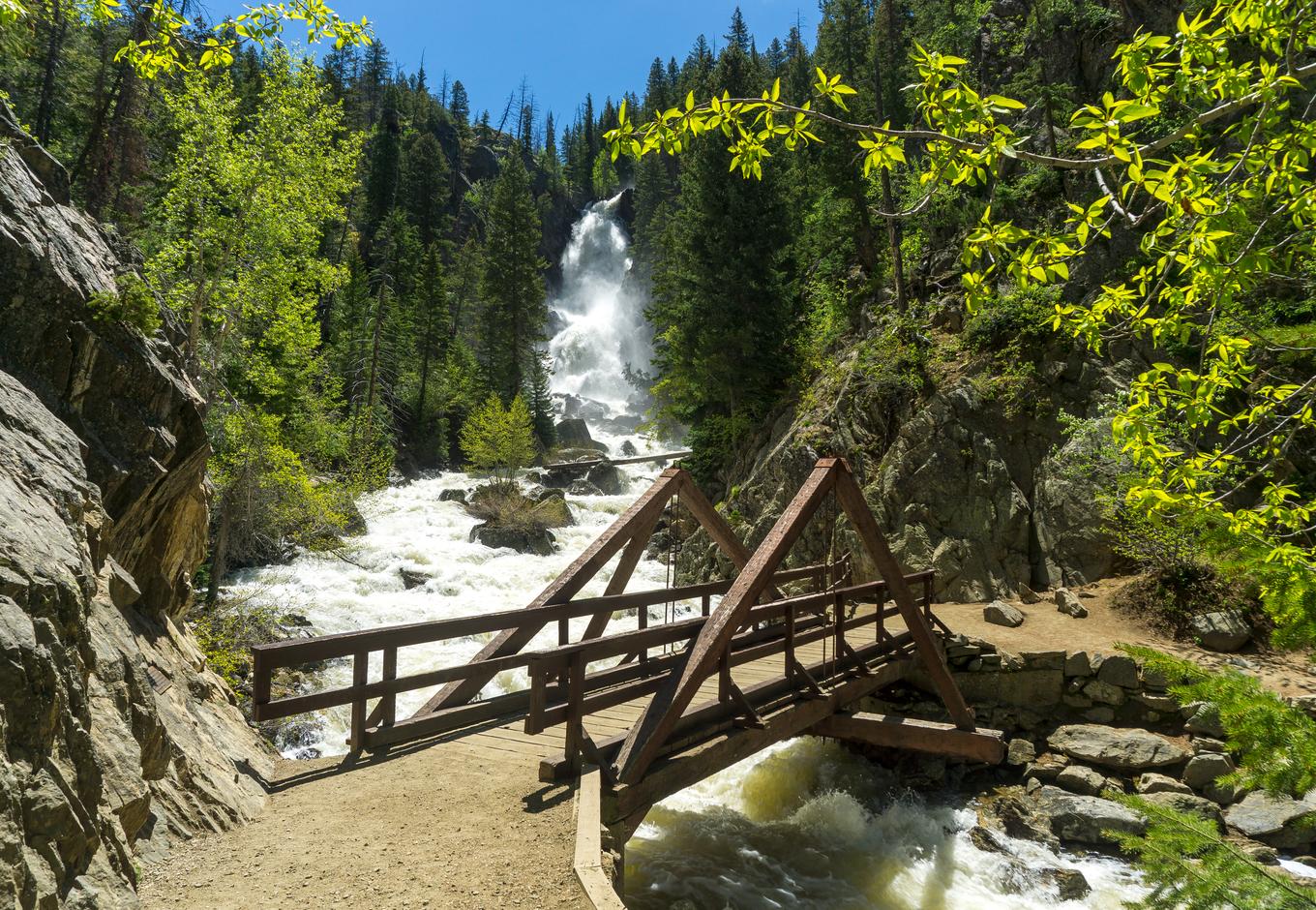 Visiting the Fish Creek Falls is one of the best things to do in Steamboat Springs, CO, especially during summer and spring. This majestic 280-foot waterfall roars down Fish Creek Canyon, located about 5 miles east of Steamboat Springs. The moderate hike to the waterfall grants visitors scenic nature views and takes them into the magical wilderness of the Routt National Forest, where the waterfall is located.
Hit The Slopes At Steamboat Ski Resort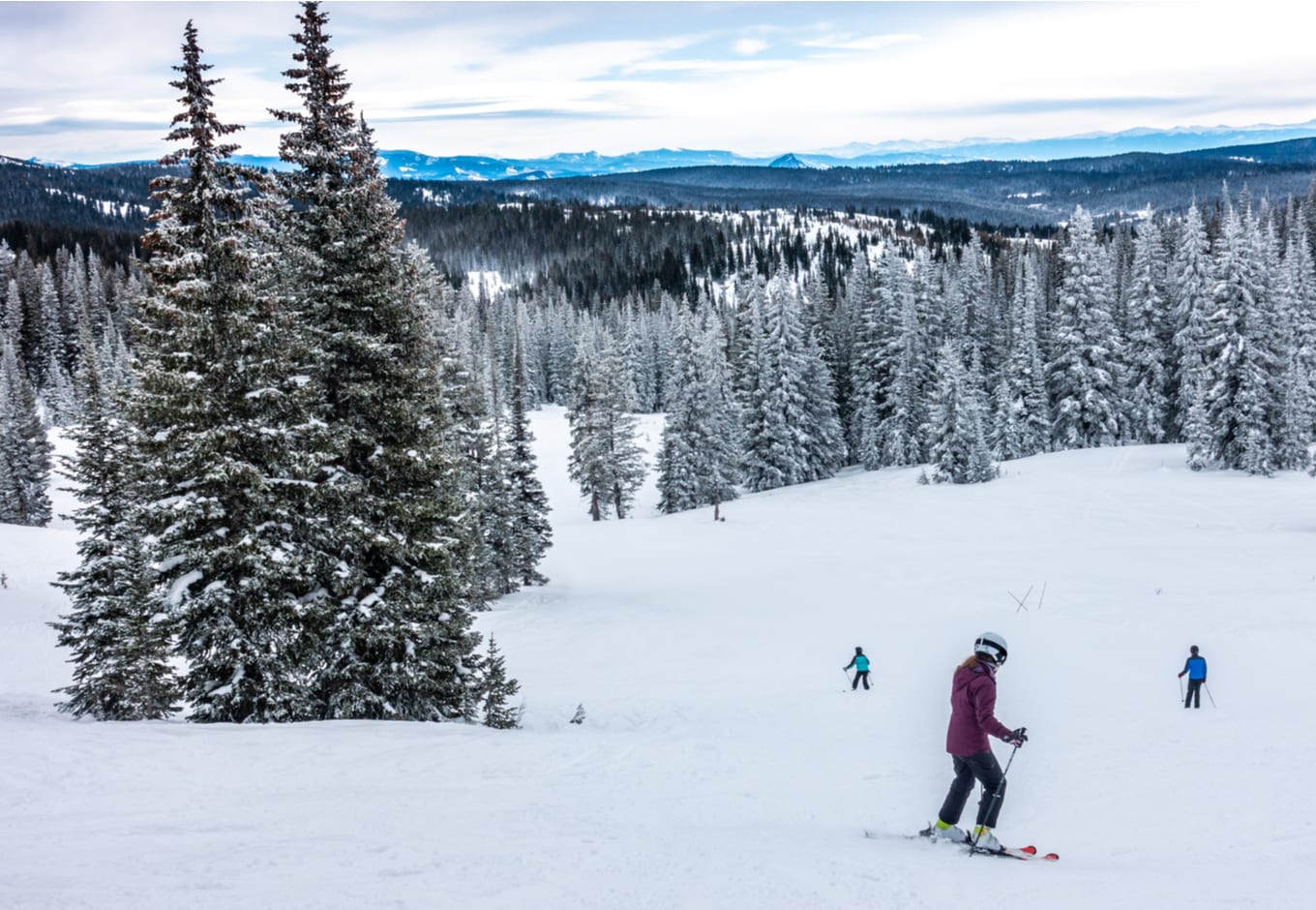 If you're in Steamboat Springs during the wintertime, make sure you go to Steamboat Ski Resort, which is one of the best Colorado ski resorts. With 169 miles of trails, 2,965 miles of skiable acres, and 18 lifts, the resort is particularly famous for offering guests the perfect conditions for some fun time in the snow. In fact, the Steamboat Ski Resort is well-known for its iconic champagne powder snow, which is a dry, light, and smooth snow with an average of 6% water content.
This veritable white wonderland is the perfect destination for family holidays, as it offers a range of kid-friendly activities, such as sleighing, snowboarding, and snowmobile tours.
And, Of Course, Check The Holiday Fireworks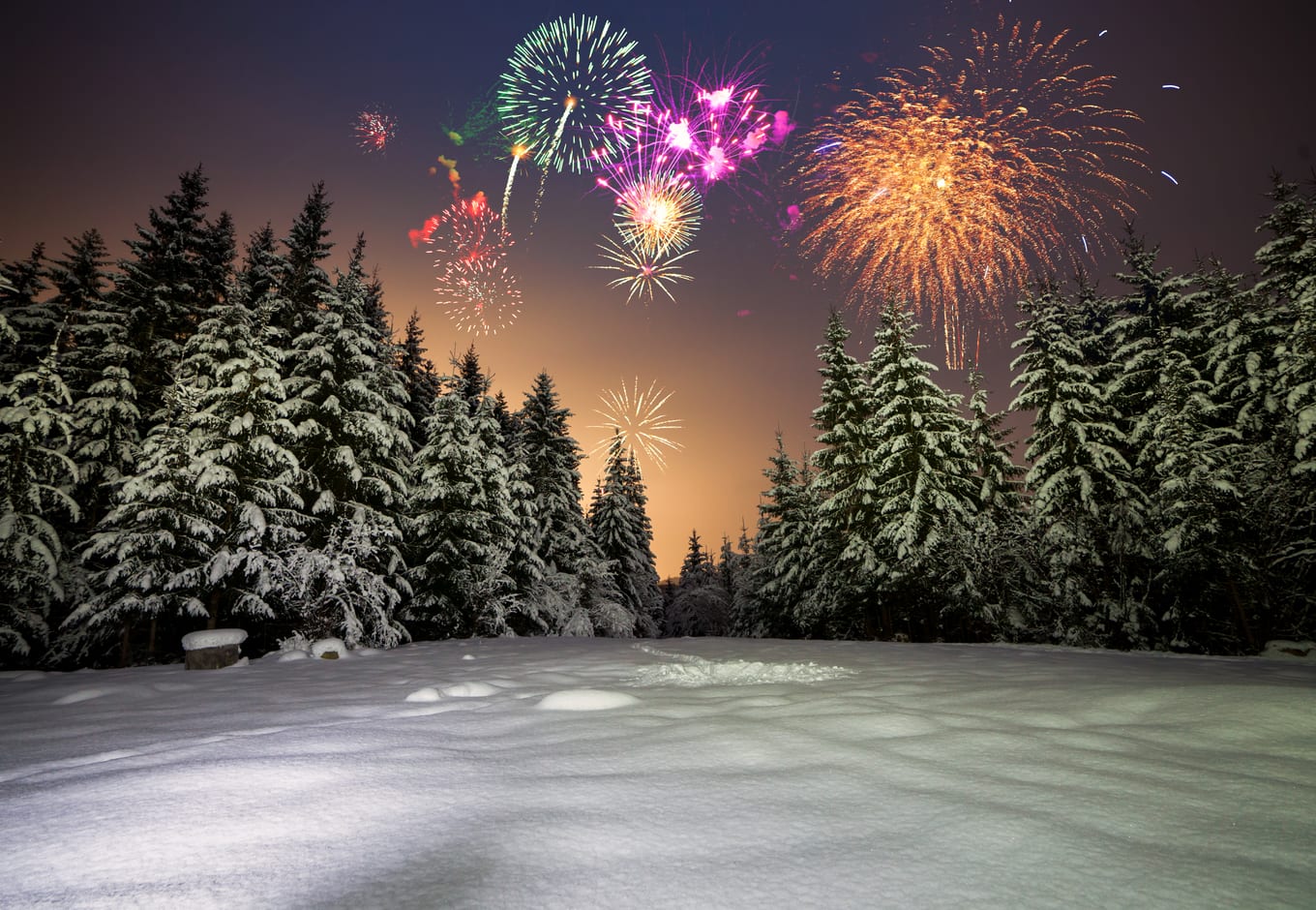 Although fireworks are traditional, they are a staple when it comes to winter in Steamboat Springs. Come celebrate winter and watch the sky light up with gorgeous fireworks during the holidays.
Have you ever went night time skiing? What did you think of it? We would love to hear.
Now that you know the most interesting and things to do in Colorado Springs, it is time to plan your getaway. Let us know what bucket list items you can't wait to tick off, and we will help you find the perfect place to stay.
Browse. Book. Stay.
CuddlyNest provides all accommodations to all travelers at the best price. Find unlimited travel inspiration on our blog and social media channels.
Here are some curated readings for you:
10 US National Parks
Best North America Mountains
Best Colorado Coffee Shops
You might also like:
Best Colorado Ski Resorts
Best Bars In Colorado
Spectacular Spaces in Colorado