When it comes to winter holidays, Colorado ski resorts offer a wide range of exciting activities, especially for families. With Christmas just around the corner, a great vacation idea is to plan ski a trip to the mountains, where you can indulge in a variety of snow sports while experiencing some of the most breathtaking landscapes in the US.
We've rounded up the best Colorado ski resorts, so you can take advantage of the season, experience the true radiance of winter, and, of course, hit the slopes with your family.
Note: Make sure to double-check COVID 19 precautions, protocols, and operating hours before you visit any of these sites.
The Best Colorado Ski Resorts
The Steamboat Ski Resort, at Colorado Springs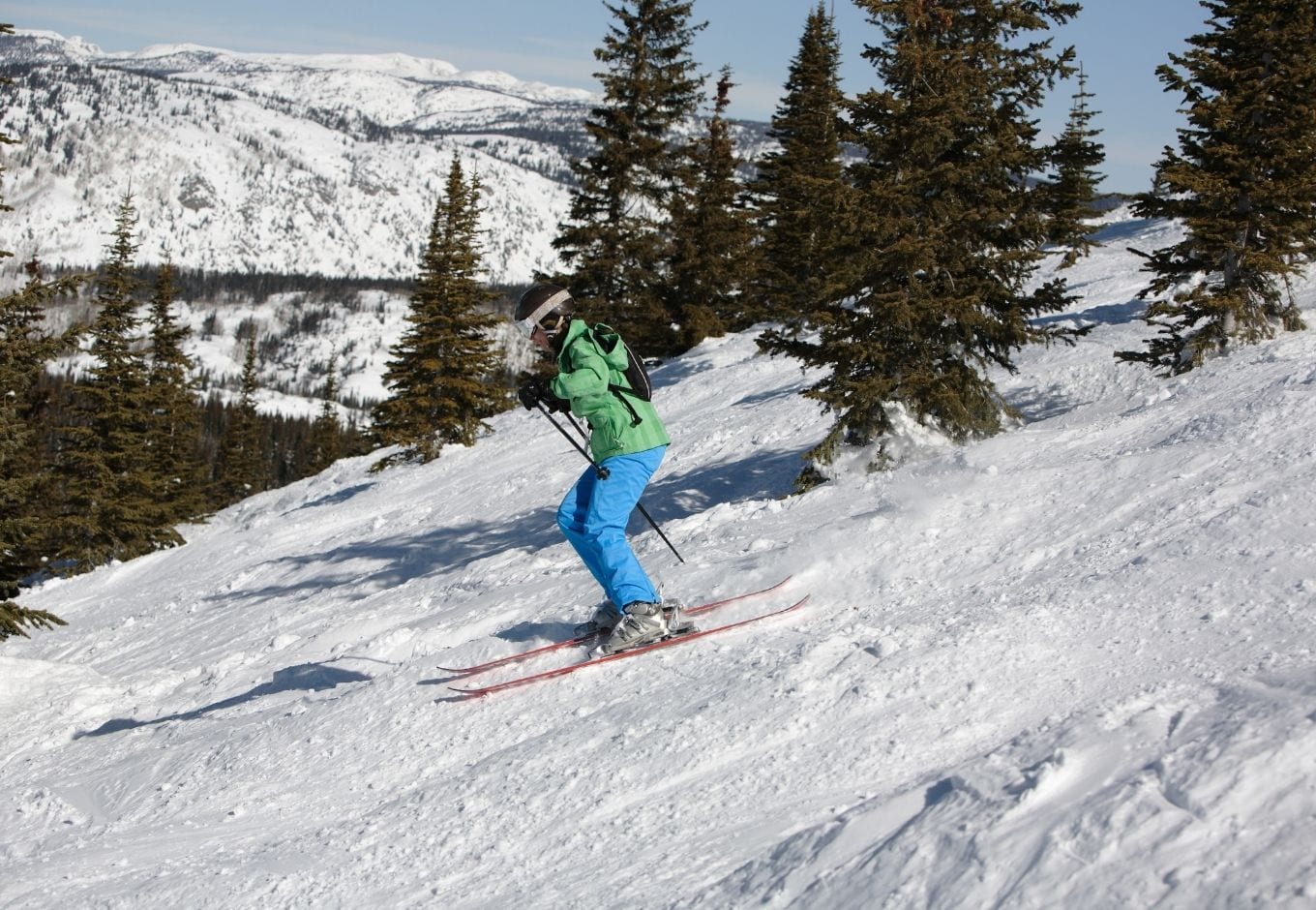 The Steamboat Resort is one of the best Colorado ski resorts for a Christmas vacation. Located on Mount Werner, in the Routt National Forest, this family-friendly resort is a major ski area in Colorado. Offering a myriad of outdoor activities, the Steamboat resort has 169 trails spread over 2,965 acres. Of those trails, 14% are beginner-level, 42% are intermediate, and 44% are advanced. So, If you're heading out to this resort with your family, you are about to be impressed.
Steamboat Resort is a perfect match for all those looking for a family-oriented destination. In fact, they have several family programs, including amazing offers like "Kids Ski Free", where kids under 12 can ride the chairlift for free if they're with their parents. They also offer a range of seasonal packages, such as the Winter Wonderland Vacation 2020-21 at the Steamboat Grand Hotel, which includes 3-day lift tickets, lodging discounts, 10% off at the Grand Spa, and worry-free vacation planning.
With 169 miles of trails, 2,965 miles of skiable acres, and 18 lifts, the Steamboat Colorado Resort is well-known for its famous champagne powder snow. This dry, light, and smooth snow has an average of 6 percent water content, while other ski locations have 15% water on their snow. This snow creates the perfect conditions for skiing, and this is why the Steamboat Colorado Resort is one of the best ski resorts in the US. Wondering how they ever came up with such a quirky name? The term was coined by a local rancher named Joe McElroy in the 1950s. While McElroy was skiing, he said that the snow tickled his nose, just like champagne!
If you need a break from skiing, sleighing, and snowboarding, a good idea is to explore Steamboat Springs, which is the ski town where the Steamboat Resort is Located. Framed by huge snowy mountains, Steamboat Springs has 130 restaurants, bars, breweries, a multitude of art galleries, and a rustic relaxation water oasis, the Steamboat Hot Springs. Located downtown, the Old Town Hot Springs has waterslides and hot spring pools for you to relax after hitting the slopes.
Aspen Snowmass Ski Resort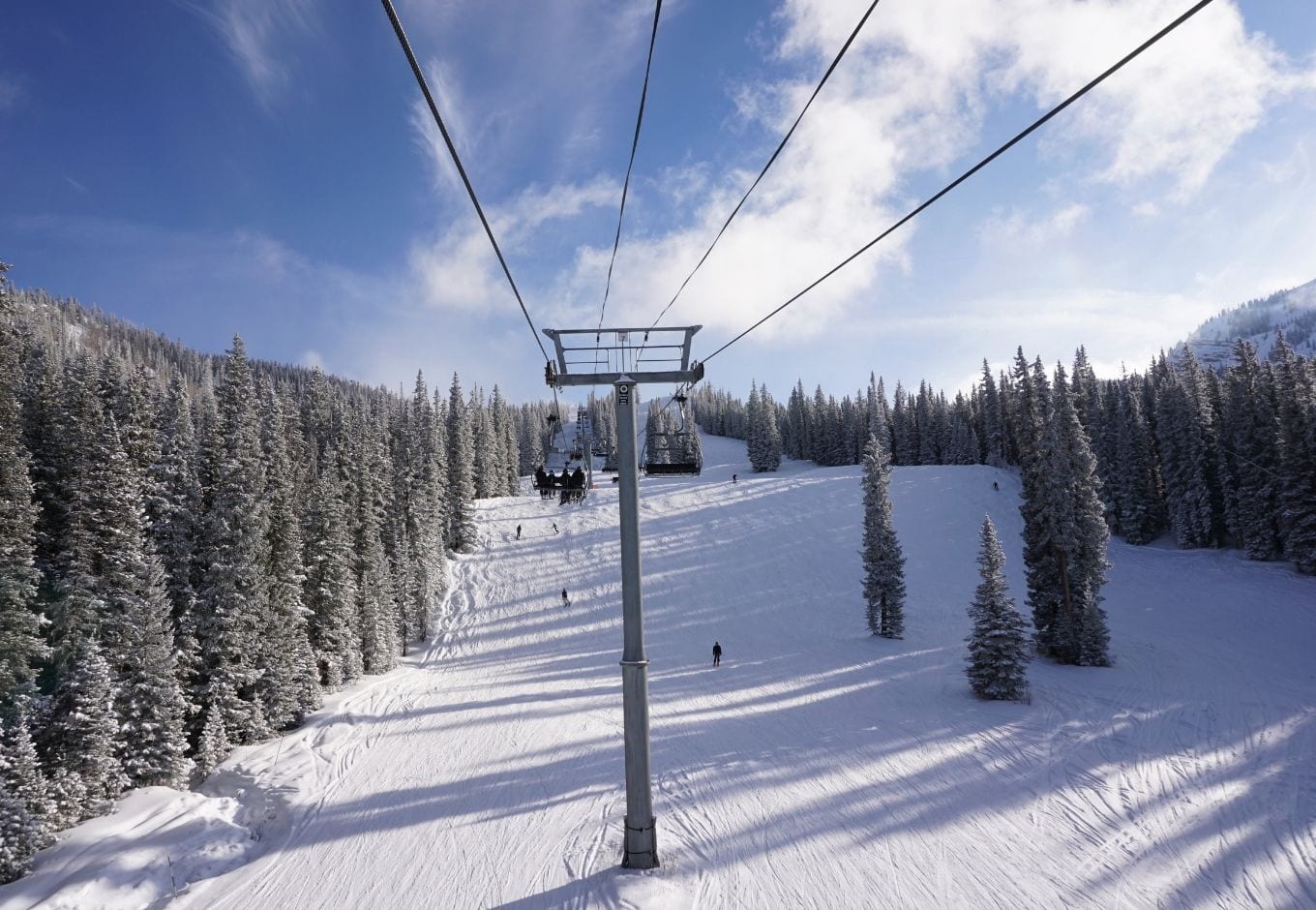 Aspen Snowmass is a ski resort located in Snowmass Village near Aspen, Colorado. Considered one of the best ski resorts in Colorado, Aspen Snowmass has 150 miles of trails and 3,339 acres of skiable terrain. Of those, 5% are for beginners, 48% intermediate, 17% advanced, and 30% for expert skiers.
You can expect 300 inches of snow per year in this area, and Aspen Snowmass is one of the best choices for skiing in Colorado thanks to its variety of mountain terrains, which include the Burnt Mountain Glades, the High Alpine, and the Cirque.
The Aspen Snowmass also has a ski and snowboard school for newcomers of all age groups. Aside from group lessons, you can also request one-on-one training and get a personalized class in the mountains before you hit the slopes.
And, in case you're tired of skiing, you can head over to the new Snowmass Base Village, which has an ice rink, and a climbing wall.
Families with kids can also benefit from a holiday vacation in Aspen Snowmass, as the ski resort arranges a variety of free activities for kids, such as S'mores making and cookies decorating.
Winter Park Resort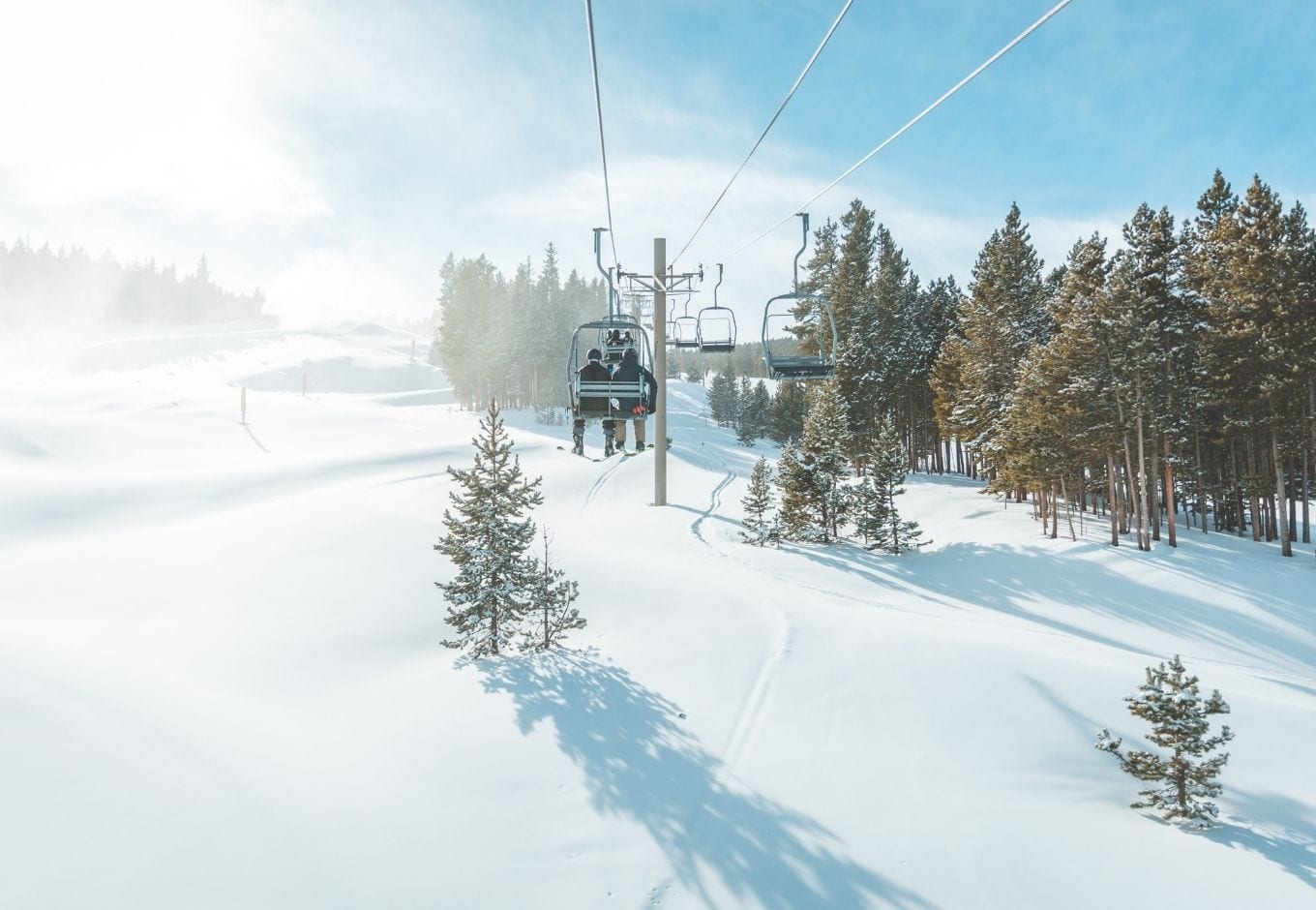 Located 67 miles from Denver, along the Continental Divide, the Winter Park Resort is the longest continually operated ski resort in Colorado. With more than 75-years of history, this resort features seven ski territories spread across 3,081 acres
With over 320 inches of snow per year, the Winter Park Ski Resort is known for being a family-friendly destination in the mountains, and also for its award-winning Ride + Ski School. Aside from skiing at this mountain resort, you can also indulge in other fun outdoor activities, such as sleigh rides, snowmobile tours, snowshoeing, and dog mushing.
Telluride Ski Resort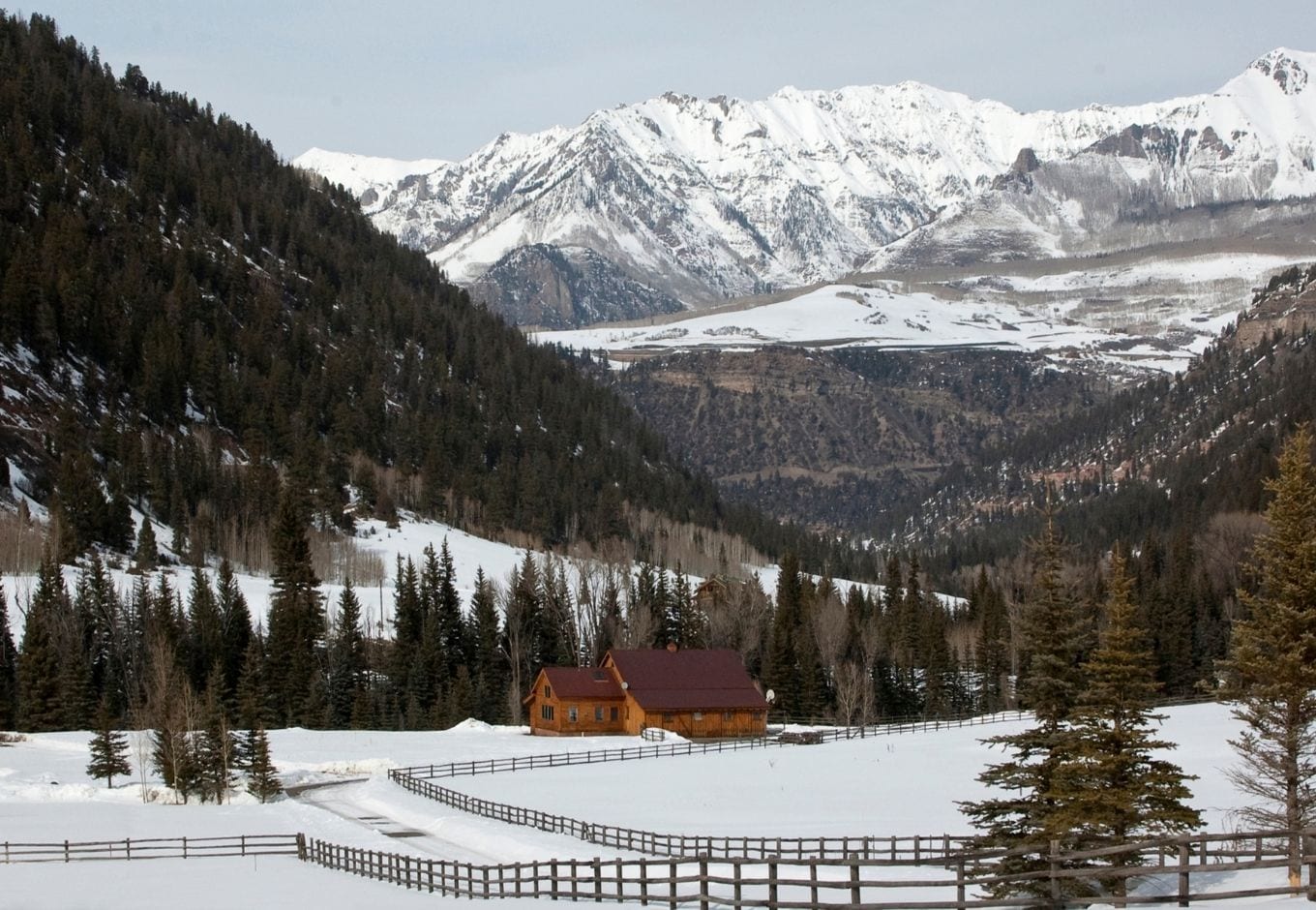 Located in southwest Colorado, Telluride Ski Resort offers both alpine skiing and cross-country skiing opportunities to all levels of skiers and snowboarders. Most of the terrain of this ski resort (60%) is dedicated to beginners and intermediates. Advanced skiers have access to the legendary inbound terrain with moguls, glades, and Hike-to- terrain on the upper mountain.
Telluride has the highest concentration of 13,000 and 14,000- foot peaks in North America, and if you climb to the top of the San Juan Mountains, you'll have a 360-degree scenic view of the mountainous landscape of Colorado.
And if you are into Nordic skiing, you can head over to the Mountain Village Town, which is located close to Telluride and has approximately 8 miles of winter trails. Just beware of the fact that this is not an exclusive-to-skiers-only trail, as it also accommodates hikers, snowshoers, bikers, and dogs.
Copper Mountain Resort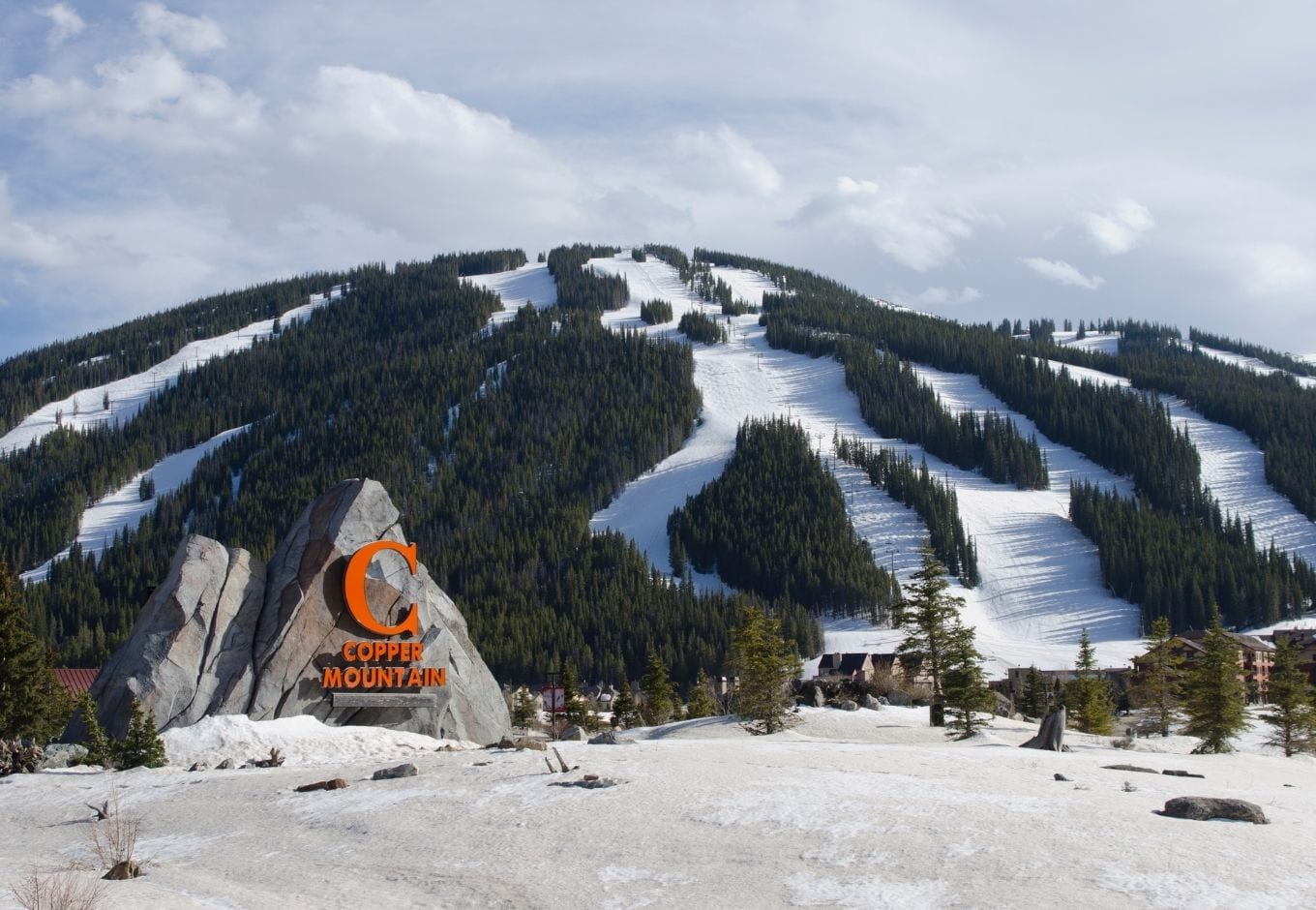 Considered one of the best Colorado ski resorts, the Copper Mountain Resort is nestled in the heart of the Rocky Mountains, approximately 75 miles west of Denver. This ski resort is ideal for all ages and abilities.
With 2,490 skiable acres, Copper Mountain is one of Summit County's largest ski areas. Aside from terrain parks for skiing, this ski resort in Colorado also offers a variety of activities, such as snowshoe tours, ice skating, and the famous Mountain Coaster, an alpine coaster that will take you cruising through the forests at 25 miles per hour. Just a couple of years ago, Copper Mountain added a new activity called Apres Alley and it's set up to offer fun activities such as ladder golf, ping pong, and live music, and even shuffleboard every Saturday.
Now that you know the best Colorado ski resorts to enjoy your winter holiday, it's time to plan your move. Find the best-priced ski resort homes and vacation rentals on CuddlyNest. You are just a few steps away from working from anywhere around the globe at an affordable price.
Browse. Book. Stay.
CuddlyNest provides all accommodations to all travellers at the best price. Find unlimited travel inspiration on our blog and social media channels.
Here are some curated readings for you:
Best Colorado Bars
Best North America Mountains
Best Colorado Coffee Shops