Orlando is an amazing city filled with a myriad of one-of-a-kind experiences that go beyond cliched tourist attractions like the Magic Kingdom, Universal Studios Orlando, and other theme parks. In fact, the City Beautiful is home to a plethora of hidden gems and unusual sights that are just begging to be explored.
If you're a curious adventurer seeking a fun adventure in Orlando, buckle up. We've gathered the 14 most unique things to do in the city, from visiting a quirky Tupperware museum to exploring an abandoned water park. Have a look!
14 Unique Things To Do in Orlando, Florida
Gatorland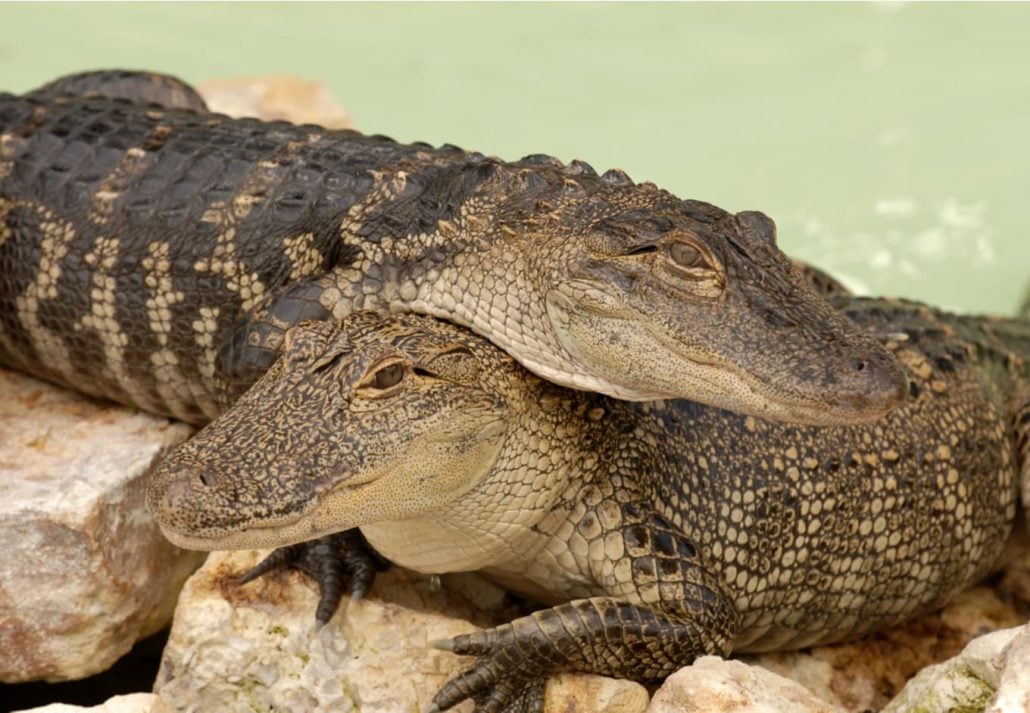 Located along the South Orange Blossom Trail, south of Orlando, Gatorland (aka "The Alligator Capital of the World®"), is a 110-acre theme park and wildlife preserve that offers visitors the chance to get you up close and personal with one of the world's most amazing creatures.
Upon entering Gatorland through a crocodile-shaped gate, park-goers will catch a glimpse of alligators of all sizes, from babies to massive 14-foot monsters, and even the world's largest collection of extremely rare white leucistic alligators.
Florida's leader in alligator safety and education, the park also features an array of thrilling experiences, such as soaring through the air in the Screaming' Gator Zipline, which takes daring riders along 1,200 feet of high journey high above the reserve's treetops.
Other must-do's include hopping aboard a 12-foot-high custom-made, off-road monster vehicle for a 15-minute rugged ride through the park, and holding a baby alligator.
Location: 14501 S Orange Blossom Trl, Orlando, FL 32837
Wonderworks
Famous for being positioned upside down, Wonderworks is touted as an "amusement park for the mind." Half theme park and half-museum, this picturesque location displays a series of fascinating interactive and engaging exhibits that are meant to spark critical and creative thinking skills.
Some of the most intriguing experiences visitors can try while visiting Wonderworks include lying on a bed of 3500 nails, climbing into a replica space capsule, and experiencing 71 MPH hurricane winds.
Location: 9067 International Dr, Orlando, FL 32819
River Country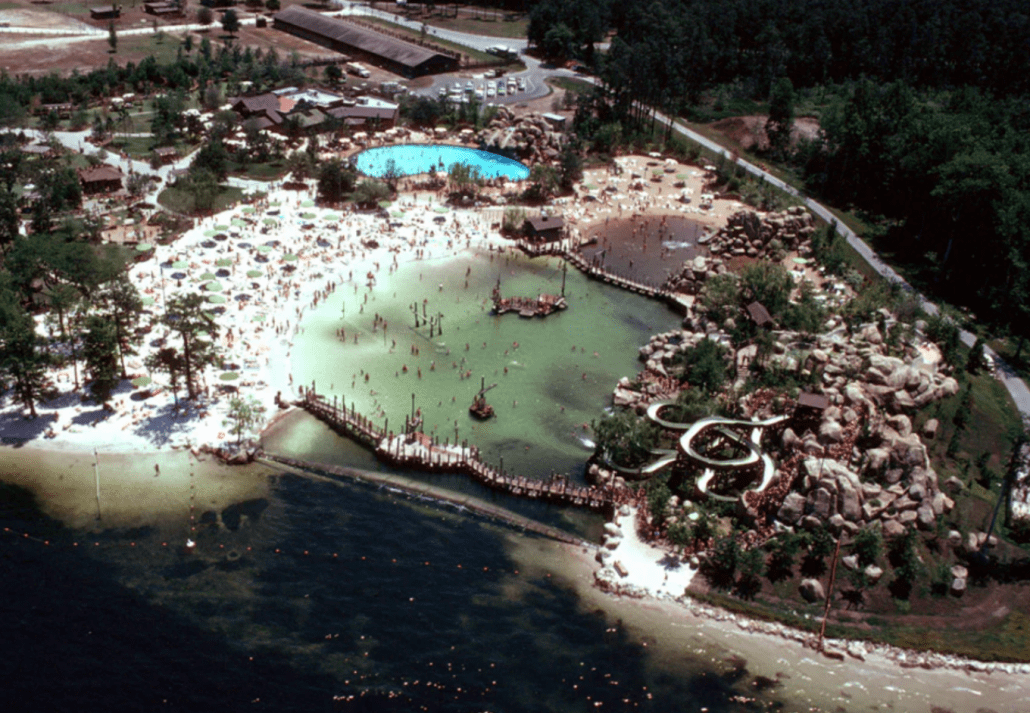 Fans of eerie stories and ghostly tales will definitely appreciate visiting River Country. Once a sought-after waterpark located within the Walt Disney World Resort, this location is now completely abandoned and decrepit.
There are actually groups of people who make a hobby out of exploring abandoned amusement parks, and River Country is one of the most well-known in their itinerary!
The park is extremely dilapidated and rotting, and the land boundaries have even begun to blur with the local swamps.
Disney isn't happy when tourists try to sneak in, so several curious explorers opt for driving around the outskirts of River Country to catch a glimpse of the park's ruined slides.
It is said that a new hotel – Reflections, A Disney Lakeside Lodge – is currently being constructed on the same land as River Country. This means that the time for unbridled adventuring might be over anytime soon, but we highly recommend checking the park out while there's still time, especially if you're interested in the spooky myths and legends that have been surrounding this place for the past years.
Location: Walt Disney World® Resort, West Wilderness Road Shores of the bay lake, Orlando, FL 32836
Bok Tower Gardens
The Bok Tower Gardens is a lush oasis nestled between Tampa and Orlando. Alluring flower beds dotted with azaleas, camellias, magnolias, and nearly 700 acres of citrus groves welcome visitors with a magical experience that tantalizes the senses with a profusion of colors and aromas.
Aside from dreamy gardens, the park is also home to threatened animal species like the gopher tortoise and the eastern indigo snake, and 126 different species of birds, making it a designated site on the Great Florida Birding Trail.
Location: 1151 Tower Blvd, Lake Wales, FL 33853
Orlando StarFlyer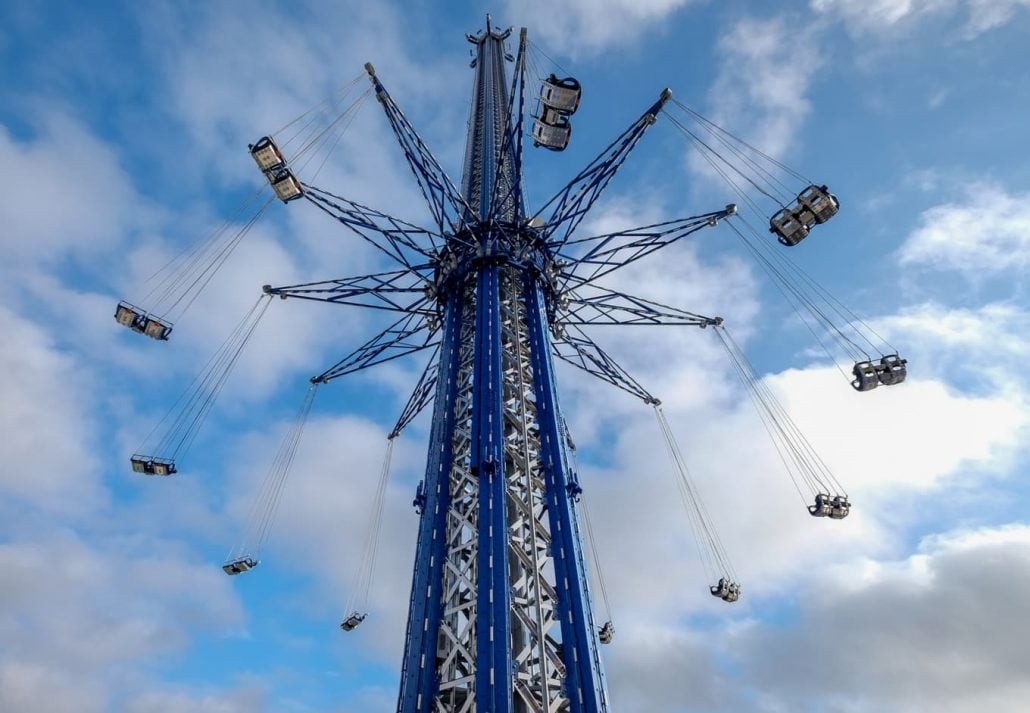 Have you enjoyed all the exciting rides of the Universal Orlando Resort already? Then it's time to venture further out and explore more of Orlando's pulse-pounding attractions.
A must-do for adrenaline seekers is the Orlando StarFlyer. Located at ICON Park, in Downtown Orlando, this is the world's tallest swing ride, standing at 450 feet. Guests are seated in a double seat next and swing up and down the air at up to 45mph.
The ultimate thrilling experience for daring riders of all ages!
Location: 8265 International Drive, Orlando, FL 32819
Kennedy Space Center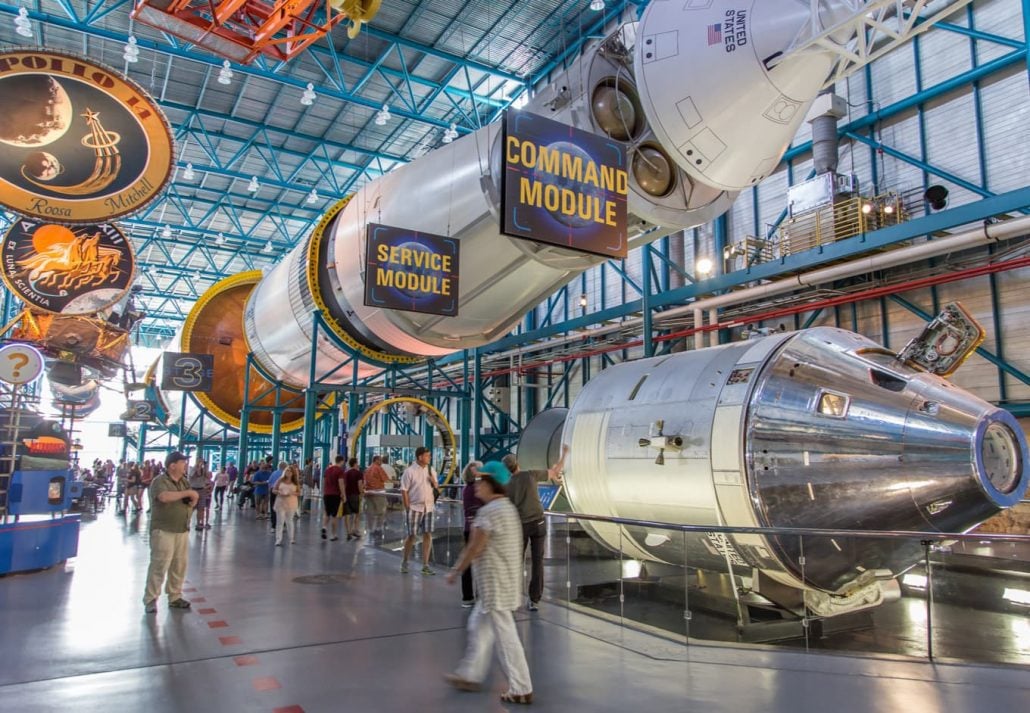 The Kennedy Space Center is one of the most unique Orlando attractions to visit with the little ones. Operated for NASA by Delaware North, this multi-user spaceport provides little-ones with a myriad of one-of-a-kind experiences, such as meeting a real astronaut, going on a bus tour to access the restricted areas of NASA's Kennedy Space Center, and seeing the real Lunar Module 9 with a life-sized scene from the Apollo 11 Moon landing.
Location: 9339 Jeff Fuqua Blvd, Orlando, FL 32827
SEA Life Orlando Aquarium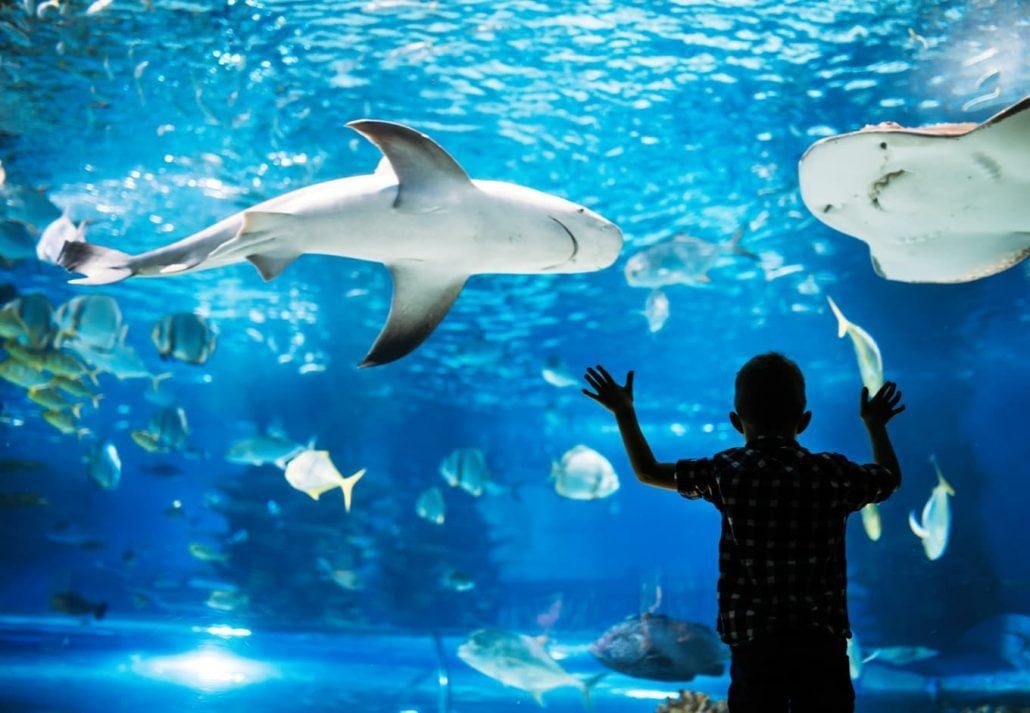 After swinging in the sky in the Orlando StarFlyer, unwind by visiting ICON Park's SEA Life Orlando. The ultimate destination for the whole family, the aquarium is home to Florida's only 360° ocean tunnel, which gives visitors the chance to marvel at sharks, turtles, eels, and other creatures.
The aquarium also harbors other show-stopping displays of marine life, including a jellyfish exhibit, a coastal rockpool, and an Indian Ocean-themed area.
Location: 8265 International Drive, Orlando, FL 32819
Tupperware Confidence Center
When it comes to unusual things to do in Orlando, visiting this Tupperware-themed museum tops the list. Set within the company's headquarters in Central Florida, the confidence center takes visitors to uncover the history of Tupperware through displays of vintage sets, a molding machine, and the company's breakthrough product, the Wonderbowl.
Location: 14901 South Orange Blossom Trail, Kissimmee, FL
Boggy Creek Airboat Adventures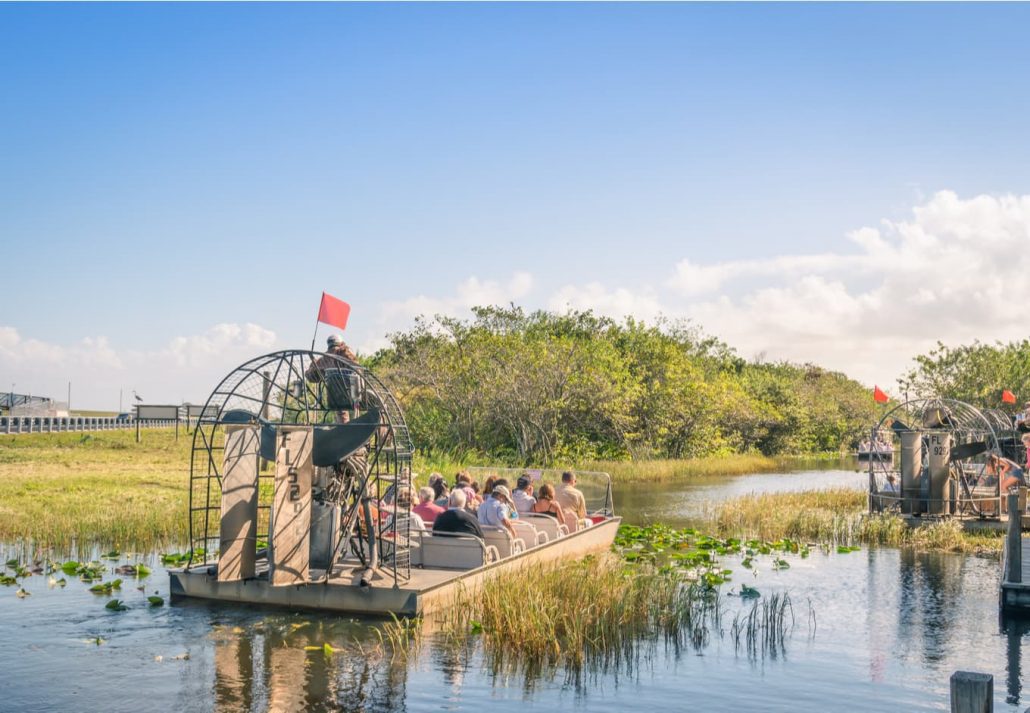 Nature lovers planning to visit Orlando can't pass up the chance to add an airboat adventure to their bucket list. One of the best tours is provided by Boggy Creek, which provides riders with the opportunity to whisk across the waters of Central Florida Everglades and discover the bountiful wildlife that inhabits this untouched nature reserve.
While meandering your way through walls of tall grass, expect to come across alligators, turtles, birds, and other fascinating creatures.
Location: 2001 E Southport Rd, Kissimmee, FL 34746
Tibet-Butler Preserve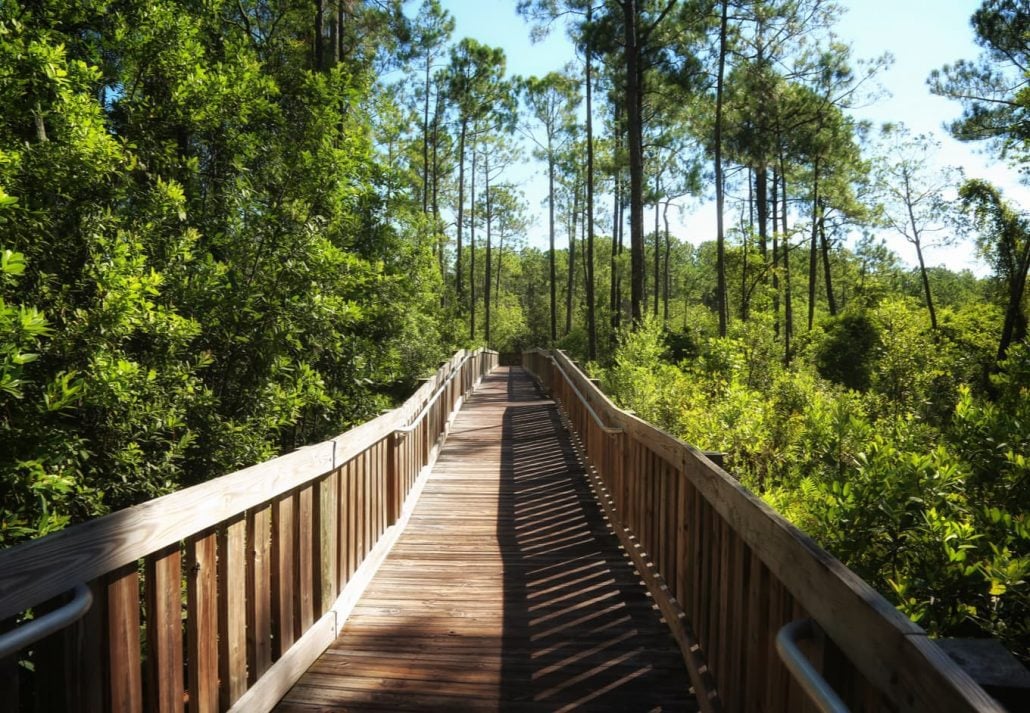 Orlando is the place where urban life and natural splendor intersect. One of the city's prime destinations for an authentic experience around nature is Tibet-Butler Preserve, a dreamy wildlife sanctuary featuring almost 4 miles of scenic trails suitable for all adventure levels.
Aside from well-groomed paths that loop through longleaf pine forest and scrubs, bayhead swamps, and cypress-lined lakeshores, the preserve is also home to biking trails, a picnic area, and a butterfly garden.
Location: 8777 Winter Garden Vineland Rd, Orlando, FL 32836
Spook Hill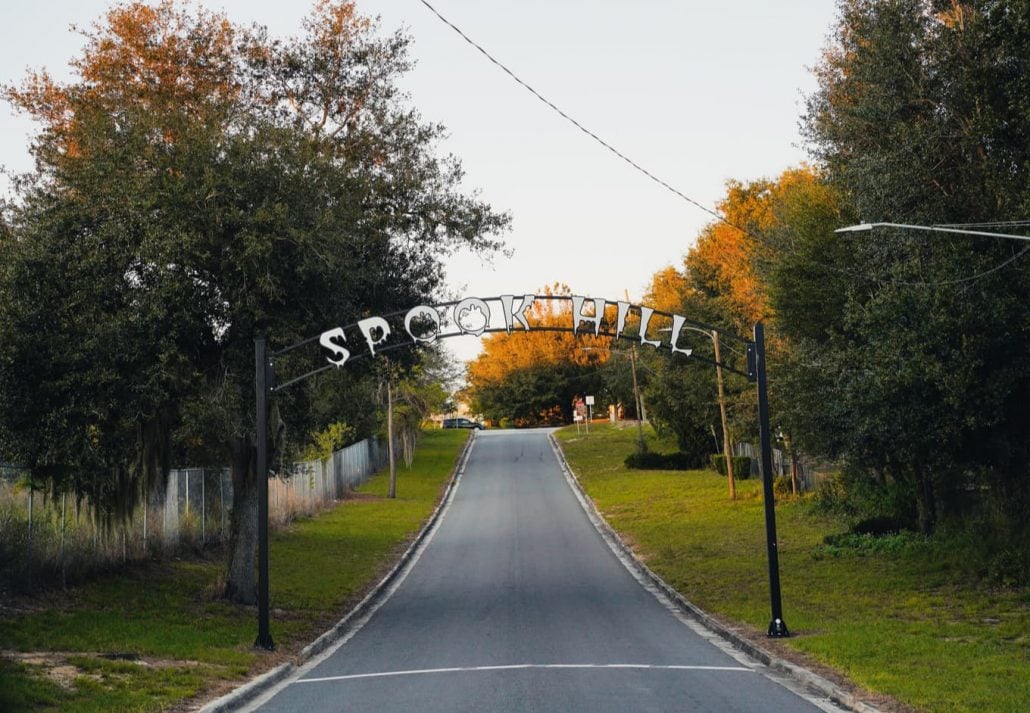 Ready to witness one of the world's greatest mysteries? Then head over to the Spook Hill, in Lake Wales. This location has fascinating generations due to a curious phenomenon: cars parked at the bottom of the hill defy gravity and seemingly roll uphill.
This intriguing phenomenon is actually classified as an optical illusion, which is referred to as "gravity hill", a place where a slight downhill slope appears to be an uphill slope due to the layout of the surrounding land.
Spook Hill is one of the country's oldest known gravity hills, and in 2019 was added to the National Register of Historic Places.
Location: Lake Wales, FL 33853
Lake Eola Park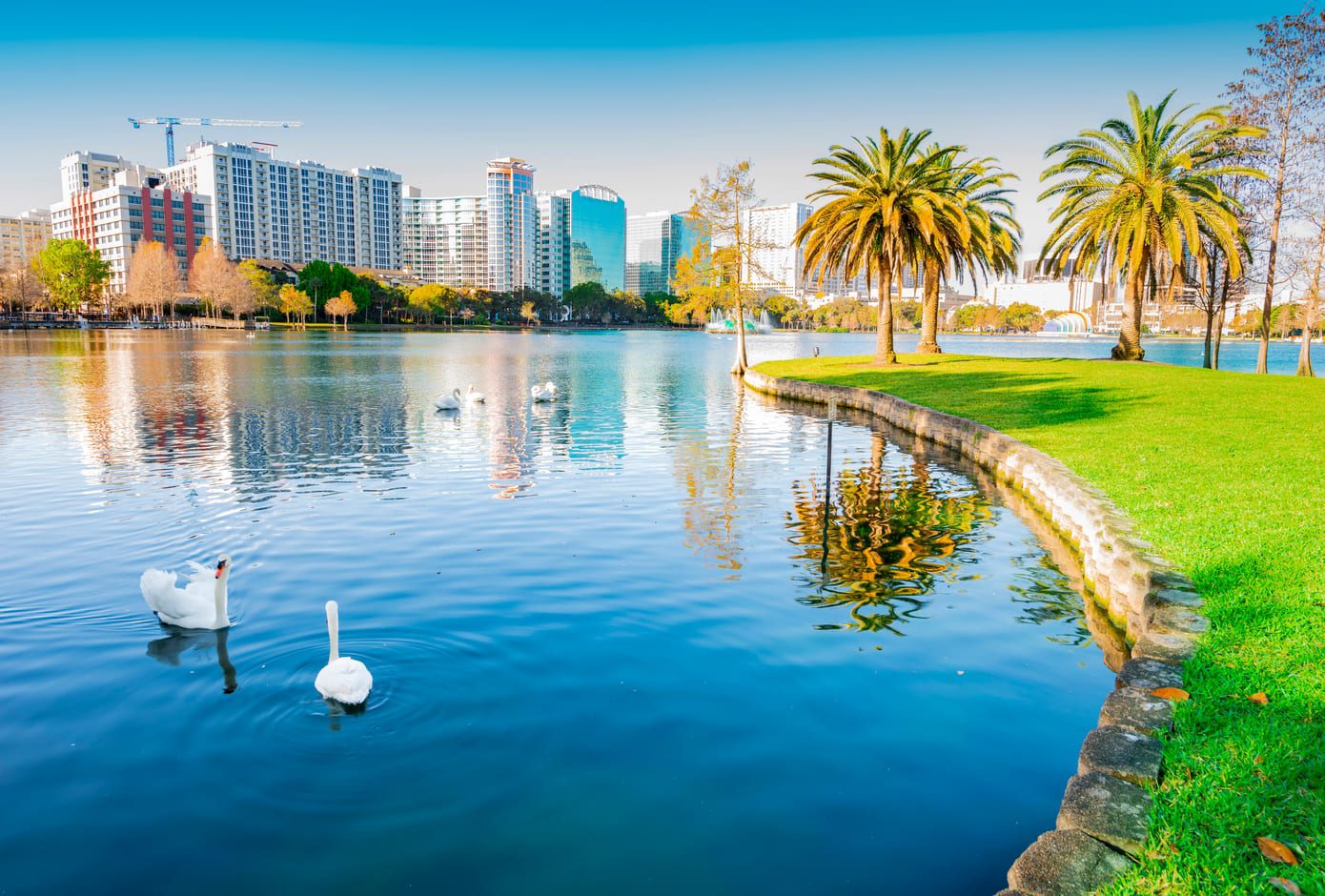 A lush oasis flanked in the heart of Downtown Orlando, Lake Eola Park is the perfect place to unwind and relax away from the city's hustle and bustle.
Dubbed one of the most romantic places in Orlando, this dreamy park is a safe haven for couples in need of a restful respite. Lovebirds can enjoy a scenic picnic amid Lake Eola's flower beds, take a leisure stroll on the sidewalk that encircles the lake, or go for a swan boat ride at sunset.
Recommended Read: Things to do on Valentine's Day in Orlando
Hot Air Balloon Ride
Another bucket-list activity for couples visiting Orlando is taking a hot air balloon ride at sunrise. While gliding through the ski up to a height of, you'll be able to take in show-stopping Orange, Osceola, Lake and Polk Counties, and the glittering skylines of Central Florida.
Discovery Cove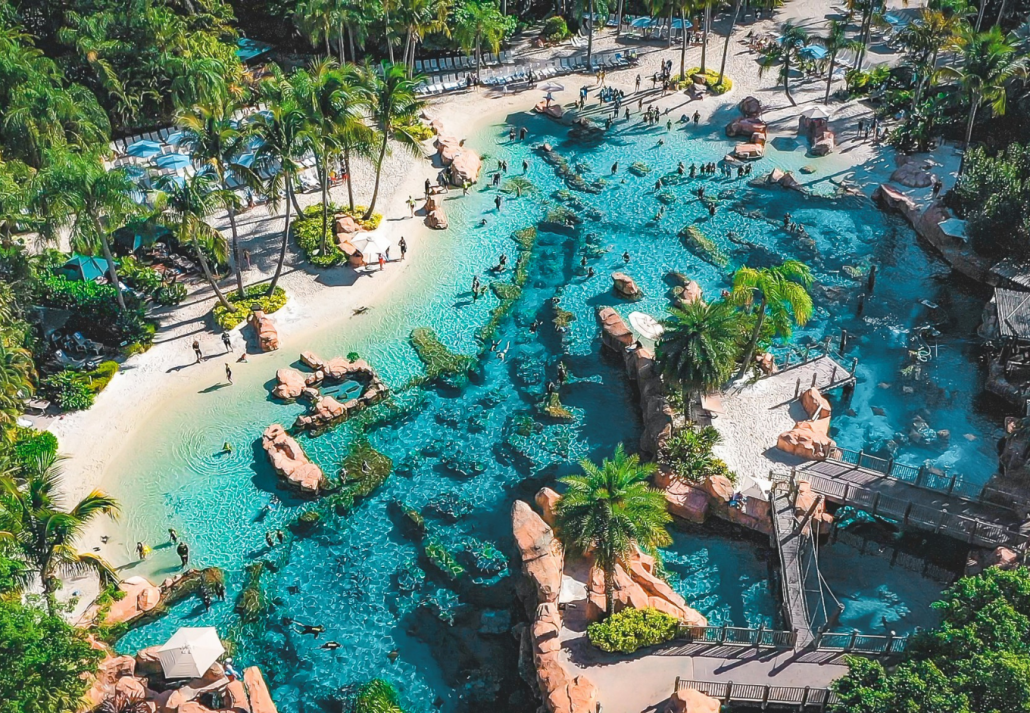 Holding court as one of best water parks in Orlando, Discovery Cove is a wonderland for children and adults alike.
But, differently from the other water parks in the city, this all-inclusive-day resort is not focused on thrilling slides and splash rides. Instead, Discovery Cove offers visitors the opportunity to embark on a magical adventure among fascinating marine creatures.
While swimming in crystal clear areas, guests will be able to get face to face with dolphins, snorkel with colorful fish, and feed rays.
Location: 6000 Discovery Cove Way, Orlando, FL 32821
Do you live in Orlando or have you been before? Tell us about other off-the-beaten-path destinations in this amazing city! We hope you learned a thing or two about some of the strange attractions Orlando has to offer, and we'd love to hear more from you!
FAQs
What is there to do in Orlando if you don't like Disney?
Things to Do in Orlando, Florida That Aren't Disney World:
Gatorland;
Wonderworks;
River Country;
Bok Tower Gardens;
Orlando StarFlyer;
Kennedy Space Center;
SEA Life Orlando Aquarium;
Tupperware Confidence Center;
Boggy Creek Airboat Adventures;
Tibet-Butler Preserve;
Spook Hill;
Lake Eola Park;
Hot Air Balloon Ride;
Discovery Cove.
What do locals do in Orlando?
Top Orlando Activities Loved By Locals:
Indulge in the city's restaurants;
Go for a leisure stroll in Lake Eola Park;
Check out the Winter Park Farmers Market;
Grab a drink in one of Orlando's stellar bars;
Visit Baldwin Park;
Discover the city's local gems.
What is there to do in Orlando if you don't like theme parks?
Things to Do in Orlando Besides Theme Parks
Bok Tower Gardens;
Orlando StarFlyer;
Kennedy Space Center;
SEA Life Orlando Aquarium;
Tupperware Confidence Center;
Boggy Creek Airboat Adventures;
Tibet-Butler Preserve;
Spook Hill;
Lake Eola Park;
Hot Air Balloon Ride;
Discovery Cove.