Orlando is a wondrous place for couples. A true gem located in Central Florida, the city has everything one could want from a world-class romantic getaway: magical theme parks, dreamy picnic spots, cozy restaurants, intimate hotels, you name it.
Where you go depends on your interests. Foodies will love indulging in a romantic wine-tasting session at a local winery, adventure-seekers will gravitate towards Universal's adrenaline-filled rides, and nature enthusiasts will have the best time while kayaking in Winter Park's Chain Of Lakes.
But, with so many delightful options in Orlando, it might be hard to narrow down where to begin.
To help you decide what are the most romantic experiences for you and your loved one, and what the best places to go for Valentine's Day are, we've created a list of the 10 best things to do on Valentine's Day in Orlando in 2022. Of one thing we're sure: your stay will be nothing short of unforgettable!
Find Places To Stay In Orlando, Florida
How To Celebrate Valentine's Day 2022 in Orlando
Go For A Romantic Stroll In Leu Gardens
A lush oasis located minutes from Downtown Orlando, Leu Gardens provides couples with the most gorgeous setting for a romantic stroll. This 50-acre botanical garden features over 40 beautifully cultivated plant collections from around the world, including tropical rainforest, and Florida's largest formal rose garden.
While meandering your way through the gardens, expect to come across dazzling azaleas, vines, bromeliads, tropical philodendrons, camphor trees, elms, and oaks, aside from a whooshing butterfly garden.
Recommended Read: The Best Time To Visit Orlando, Florida
Location: 1920 North Forest Avenue, Orlando, FL
Ride The Wheel At ICON Park
Nestled in the heart of the bustling International Drive, ICON Park offers couples a staggering array of things to see and do together. The centerpiece of this 20-acre entertainment destination is the 400 feet The Wheel, which stands 40 stories in the air offering riders the most show-stopping views of the city.
After catching a glimpse of Orlando from above with your loved one, be sure you explore the world-class attractions that ICON Park has to offer. Must-visits include the SEA LIFE Orlando Aquarium, home to 5000 species from the three oceans of the world, the Museum of Illusions, and the Orlando StarFlyer, the country's tallest swing ride.
Location: 8375 International Dr, Orlando, FL
Spend A Romantic Day At Walt Disney World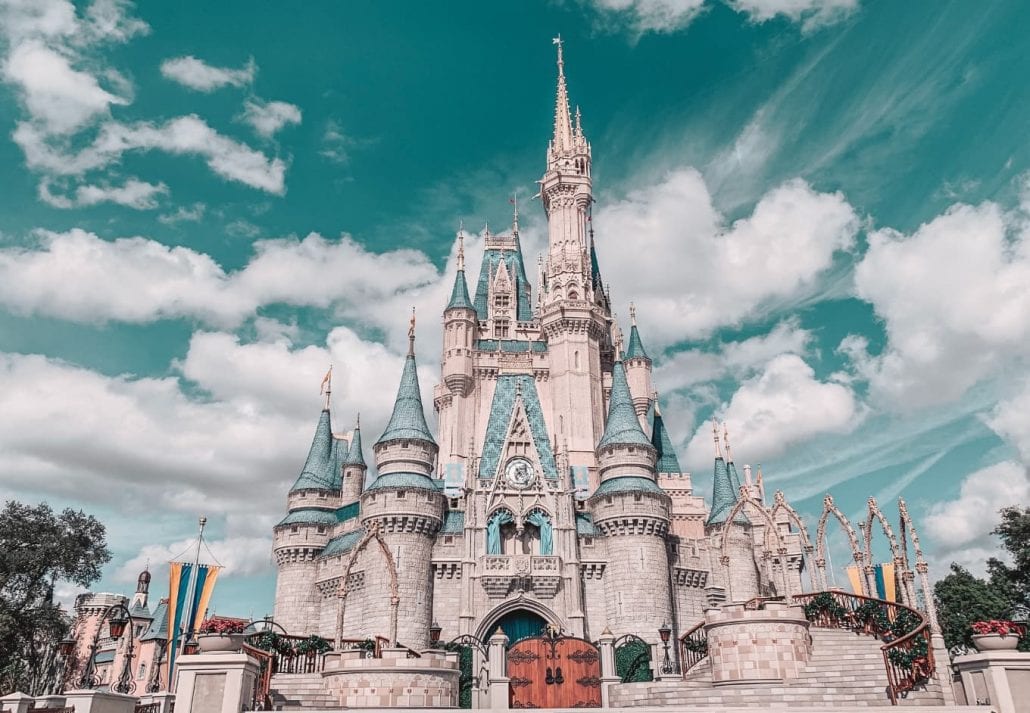 Visiting Walt Disney World is an unparalleled way of enjoying the theme park capital of the world with your better half. Romantic experiences in the resort range from enjoying a variety of thrilling rides, getting nostalgic while meeting your favorite Disney characters, and even booking a professional photographer for a one-of-a-kind photo session.
If you're feeling extra romantic, level up by getting some matching ears, and watching the dazzling Magic Kingdom fireworks together.
Adventurous couples can't pass up the chance of going on an evening safari tour in Animal Kingdom and taking a hot air balloon ride at Disney Springs.
The grand finale? A three-course meal at the ultra-romantic "Be Our Guest", the Beauty & the Beast restaurant.
Recommended Read: The 8 Best Theme Parks in Orlando, Florida
Location: 1675 East Buena Vista Drive Lake Buena Vista, FL
Go For A Wine Tasting Session At Lakeridge Winery
Few things are more romantic than going for an intimate wine-tasting session in the Lakeridge Winery with your loved one. Gloriously overlooking 80+ acres of sun-kissed vineyards, Lakeridge offers stellar VIP tours for couples that are seeking a more intimate experience. 
After visiting the winemaking area, and meandering through the golden vineyards, be prepared to sample a high-end selection of award-winning wines, ranging from dry to sweet and sparkling, paired with your choice of artisanal cheeses.
Location: 19239 US-27, Clermont, FL
Snorkel With Colorful Fishes At Discovery Cove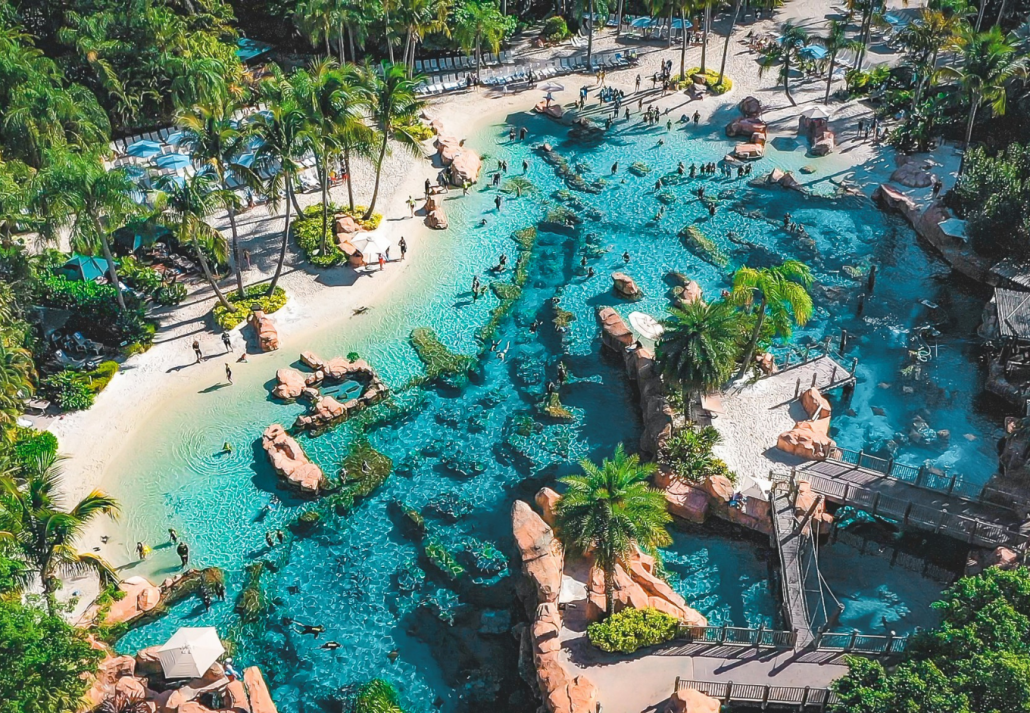 Regarded as one of the 7 best waterparks in Orlando, Discovery Cove is a wonderful destination for couples seeking to cool off Florida's heat. This sprawling all-inclusive day resort offers guests the chance to enjoy a myriad of unique experiences such as swimming with dolphins in crystal clear waters, snorkeling with thousands of tropical fish, and lounging on idyllic beaches.
Between a swim and another, be sure to stop by Discovery Cove's lip-smacking restaurant, where you'll indulge in freshly-prepared dishes from breakfast to lunch.
Location: 6000 Discovery Cove Way, Orlando, FL
Go Kayaking In Winter Park's Chain Of Lakes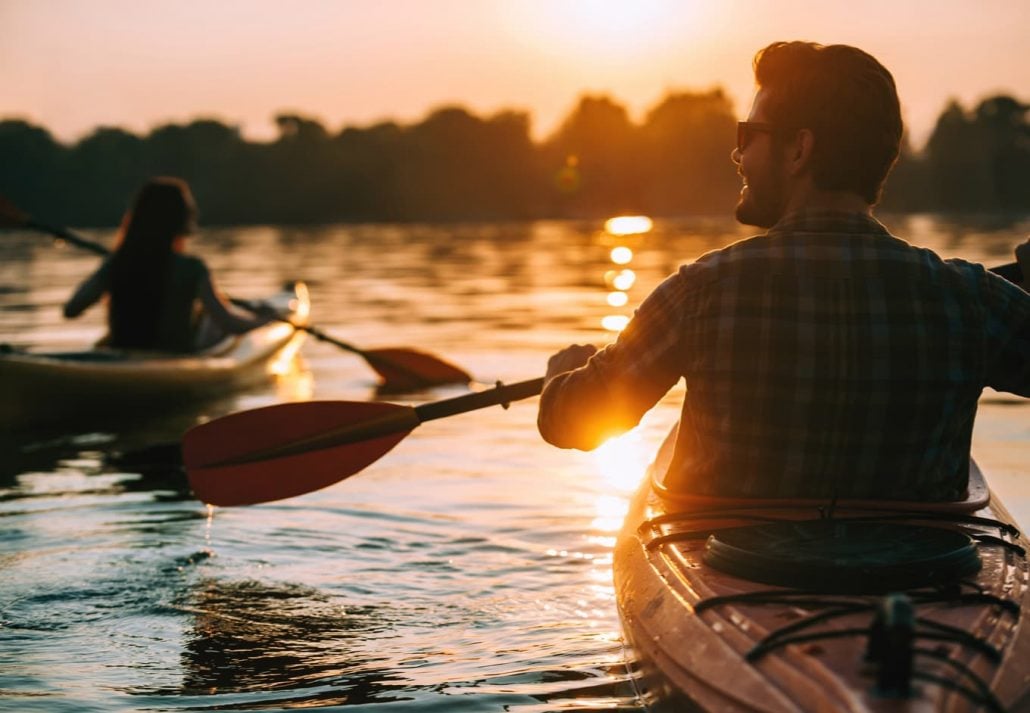 Active and outdoorsy couples will have a great time while enjoying a scenic kayaking session through the Winter Park Chain of Lakes. The chain consists of six lakes — Lake Virginia, Lake Mizell, Lake Osceola, Lake Maitland, Lake Nina, and Lake Minnehaha —, which are connected by navigable canals framed by lush vegetation.
For the ultimate Winter Park experience, go for a kayaking session at sunset. While navigating through the garden-lined canals, you'll get the chance to marvel at swaying palms, towering cypress trees, and flourishing sub-tropical flowers covered by the dusk's glow.
Location: Winter Park, FL
Unwind At The Mead Botanical Garden
Designed to encapsulate peace and serenity, Winter Park's Mead Botanical Garden gives couples the opportunity to enjoy nature and escape the everyday pressures of life. This 48-acre garden features an array of eye-popping paths and trails, forested wetlands inhabited by several species of birds, stunning camellia gardens, and dreamy butterfly gardens.
After catching a glimpse of the Garden's natural wonders, be sure to throw a blanket down by the pond for a romantic picnic with your significant other.
Location: 1300 S Denning Dr, Winter Park, FL
Have A Scenic Picnic At Lake Eola Park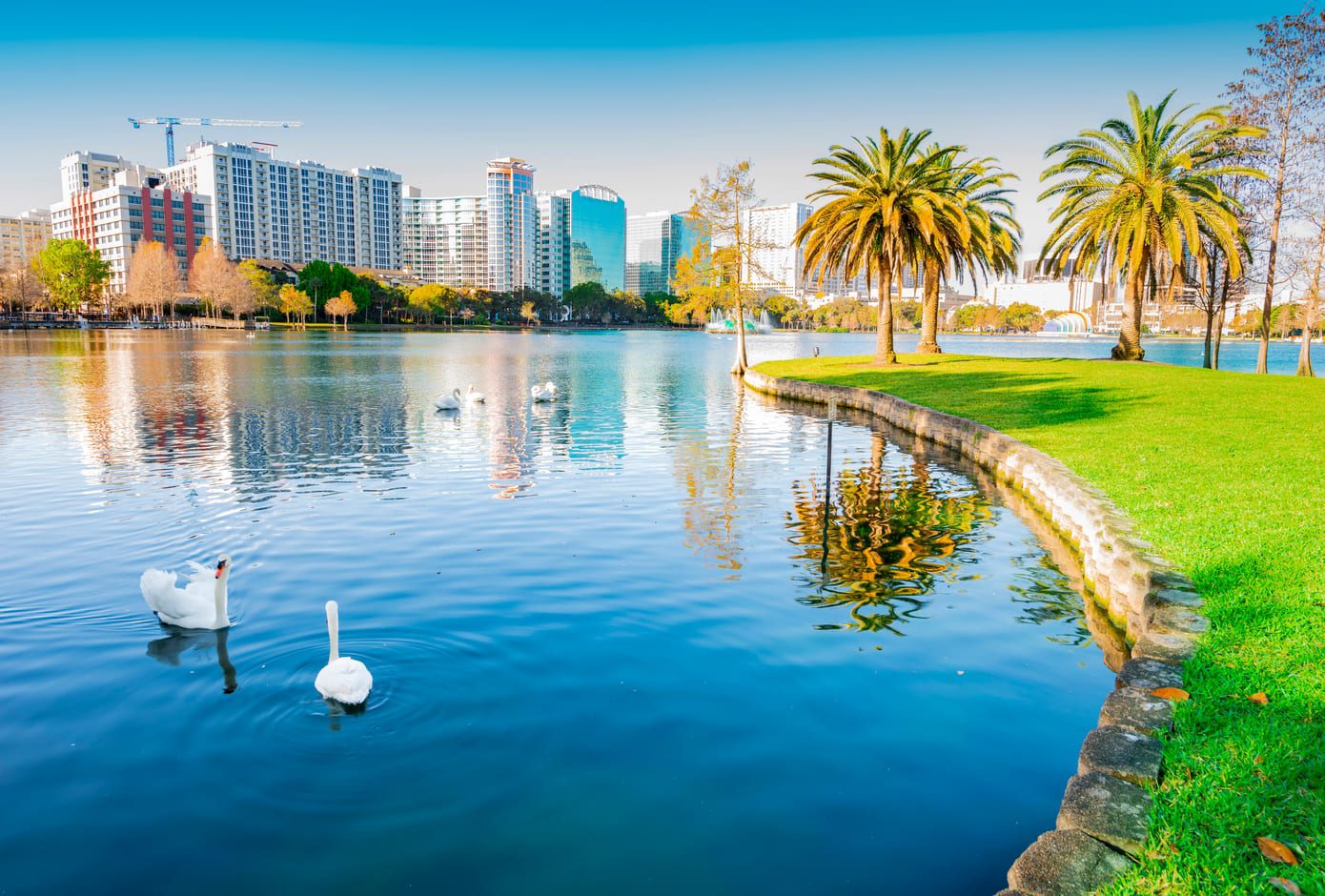 A lush crown jewel spiked in Downtown Orlando, Lake Eola Park is the ultimate destination for a romantic picnic in the city. So pack some chocolate-covered strawberries, and a bottle — or two — of red or white wine, grab a spot at the park and relax amid stunning flower beds.
To level up the romance factor to a ten, rent a swan-shaped boat and go for a paddle session in Lake Eola at sunset.
Location: 512 E Washington St, Orlando, FL
Go For A Romantic Dinner At A Local Restaurant
The City Beautiful boasts an unlimited variety of superb eateries that are simply perfect for Valentine's Day dinner. You can even book a table for two at one of the 13 best restaurants in Orlando, all of which offer tantalizing dishes, and specialty cocktails that are guaranteed to elate your senses.
Luke's Kitchen and Bar is famous for its carefully curated oysters, and entrees cooked over an open-fire grill, while the award-winning The Osprey spoils customers with stellar caviar service and an extensive wine list.
Couples craving intimate gourmet dining can't pass up the chance to visit Chef's Table, which is often regarded as one of the best restaurants in the United States. Diners partake in a three-course prix fixe menu, which includes finely crafted dishes like pan-seared lamb rack, house-rubbed pork rib eye, and double chocolate crème brûlée.
Spend The Valentine's Day Weekend At A Romantic Hotel
If you're planning on spending the entire Valentine's Day weekend in Orlando, be sure you book the perfect place to lounge and relax with your partner. Fortunately, the city has a showcase of top-notch accommodation options, which range from luxurious 5-star hotels to cozy vacation rentals, and are suitable for every mood and moment. For the ultimate indulgence, book a room at the Ritz-Carlton Orlando, unique five-star golf and spa retreat situated amid more than 500 acres.
Aside from chilling in their suite while drinking sparkling wine and feasting on chocolate-dipped strawberries, couples can enjoy a slew of romantic experiences at the resort. These include unwinding at the 40,000-square-foot spa facility, sipping on signature cocktails while resting at a poolside cabana, and floating along the Grande Lakes Orlando lazy river in a tube.
FAQs
What is there to do in Orlando on Valentine's Day?
10 Things to do on Valentine's Day in Orlando:
Go For a Romantic Stroll In Leu Gardens;
Ride The Wheel at ICON Park;
Spend a Romantic Day At Walt Disney World;
Go For a Wine Tasting Session At Lakeridge Winery;
Snorkel at Discovery Cove Resort;
Go Kayaking in Winter Park;
Unwind at the Mead Botanical Garden;
Have a Picnic at Lake Eola Park;
Go For A Romantic Dinner At A Local Restaurant;
Spend The Valentine's Day Weekend At A Romantic Hotel.
Where should I go for Valentine's Day in Florida?
Orlando is one of the best destinations in Florida for Valentine's Day. Aside from being home to the country's best theme parks, the city is filled with romantic attractions, including intimate restaurants, luxury hotels, magical urban parks, and idyllic wineries.
When is Valentine's Day in 2023?
Tuesday, February 14th.
What are the best hotels for Valentine's Day in Orlando, FL?
The Loews Portofino Bay Hotel
Disney's Polynesian Village Resort
Grand Bohemian Orlando
Alfond Inn
Waldorf Astoria Orlando
Ritz-Carlton Orlando
Browse. Book. Stay.
CuddlyNest provides all accommodations to all travelers at the best price. Find unlimited travel inspiration on our blog and social media channels.
You May Also Like:
The 10 Best Beaches Near Orlando, Florida
The 10 Most Romantic Things To Do In Orlando, Florida
15 Unbeatable Florida Family Vacations with Kids
The 4 Best Family-Friendly Vacation Spots in Orlando
The 15 Best Long Weekend Getaways In The US
The Ultimate North America Travel Guide
10 Best Day Trips From Naples, Florida
The Ultimate Guide For a Pet-Friendly Holiday in Florida
7 Must-Visit Museums In Orlando, Florida
The 10 Best Nightlife Experiences in Orlando