Orlando is praised for not only being home to some of the best theme parks in the USA, from Disney's Magic Kingdom to Universal's Island of Adventure, but also for its wide range of tempting shopping spots, family-friendly resorts, and lush urban parks. Thanks to its glorious array of things to see and do, "The City Beautiful" is one of the most coveted destinations in Florida.
Planning to visit the city, but not sure exactly when to go? We've got you covered. In this post, we're breaking down the best time to visit Orlando when it comes to weather, prices, and events. Have a look!
Find Places To Stay In Orlando, Florida
The Best Time To Go To Orlando, Florida
When To Visit Orlando Overall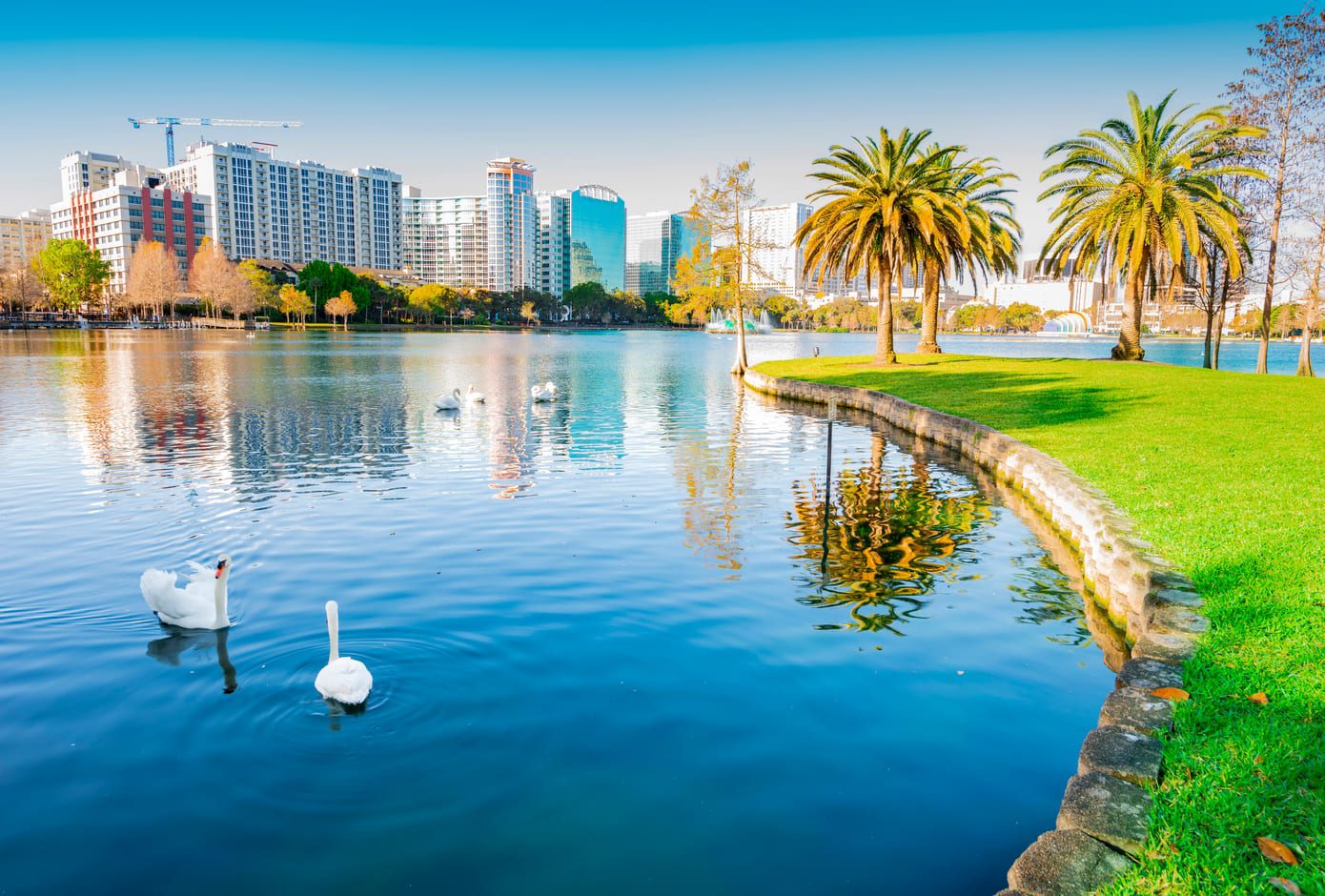 For the most pleasant weather, the best time to go to Orlando is from early March to mid-April, which is when daytime temperatures sit at around 24ºC, and the rainfall is limited. These comfortable temperatures create the most perfect conditions for sightseeing and visiting the best theme parks in Orlando.
Visiting Orlando during this time of year is also a great bet as hotel rates tend to be lower. Just beware that during the school holidays and spring break, the prices for flights and accommodation tend to increase. Plus, these peak seasons draw several visitors to the city, meaning more lines for parks and attractions.
Another great time to visit Orlando as well is from early September to early November. Aside from pleasant temperatures, overall rates are lower, making it a great option for budget travelers. Please note that hurricane season falls between early June to mid-November.
The summer heat can be overwhelming, with temperatures getting as high as 33ºC. Not to mention that during the middle year months of June, July, and August (summer break) the crowds increase, meaning you'll likely face even bigger lines to enjoy the city's major attractions. Plus, the humidity is at its highest, as well as rates, as the summer months are the busiest season for tourism in Orlando.
If you want to escape the summer vacation heat, winter is a good time to visit Orlando. From early December to mid-February, the city boasts pleasant weather, which is never extremely cold, and a superb variety of seasonal events.
In case you decide to go for a winter break in Orlando, make sure you plan your budget well, as rates also tend to be higher during this time of year.
When Is The Best Time To Visit The Theme Parks in Orlando?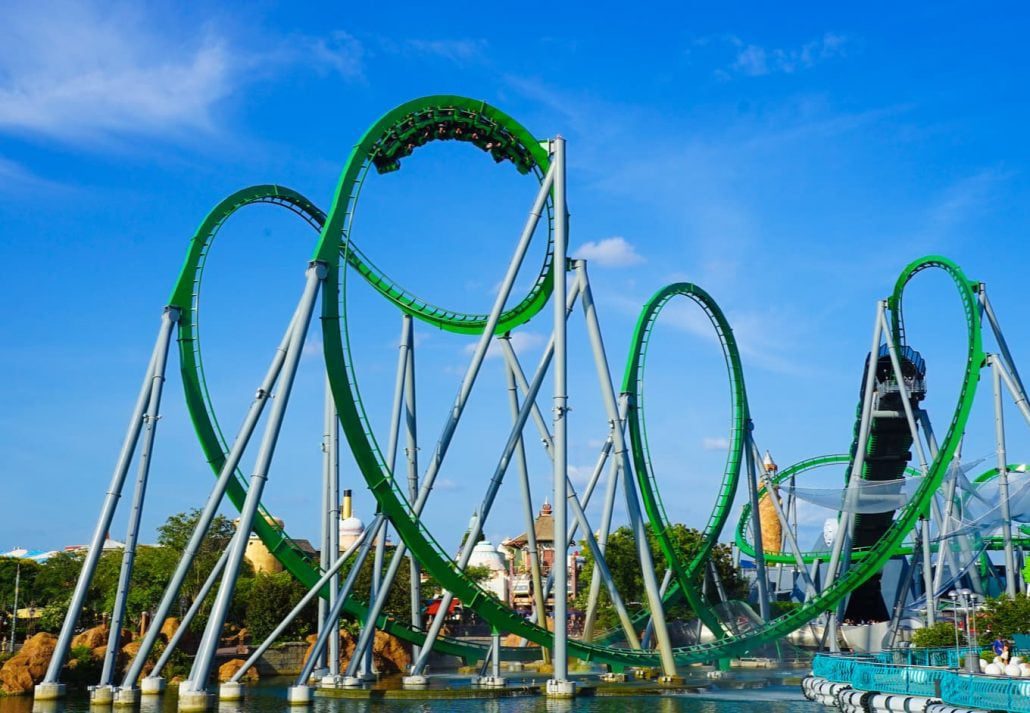 Going to Orlando without visiting any of its theme parks is like going to Paris, and not seeing the Eiffel Tower. That's because the city is home to the world's best theme parks (Walt Disney World, Universal Orlando Resort, Universal Studios, Disney Springs, you name it), which provide travelers with one-of-a-kind experiences.
With that being said, it's recommended to visit the city's theme parks in Orlando's low season, from early January to mid-May. During this time of year, the average temperature peak at around 26ºC, there's less rainfall and fewer crowds.
In case you want to score the best rates, book your accommodation and flight tickets for early May, which is when the rates are lower.
Alternatively, you can also visit the Orlando theme parks between September and November.
Just avoid the spring break (April), and the school holiday season (summer), as the theme parks, get extremely crowded.
When is The Rainy Season in Orlando?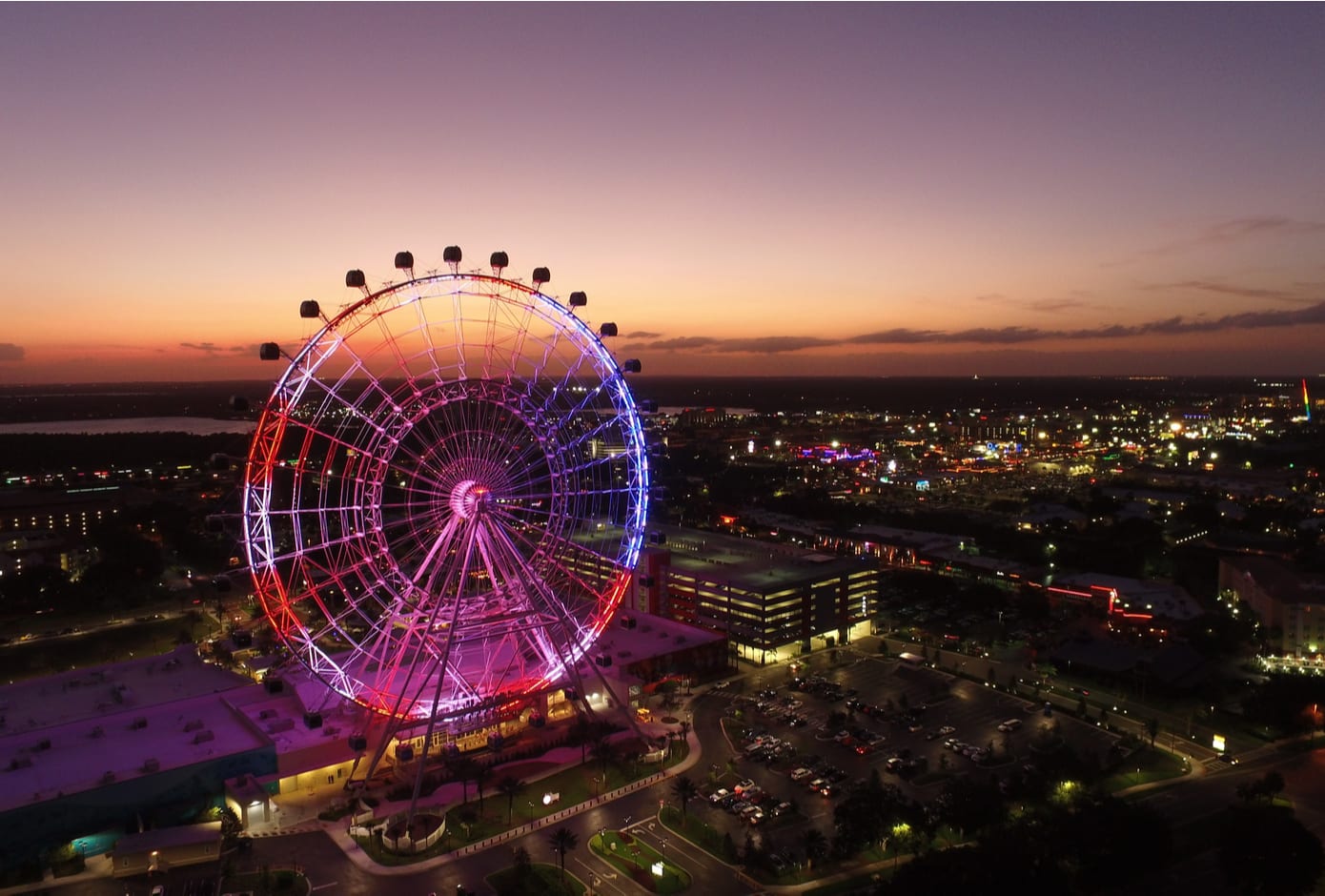 Orlando has subtropical weather, and the rainy season occurs during the summer months, from June through September. Rainfall is usually more intense in June and July.
When is Hurricane Season in Orlando?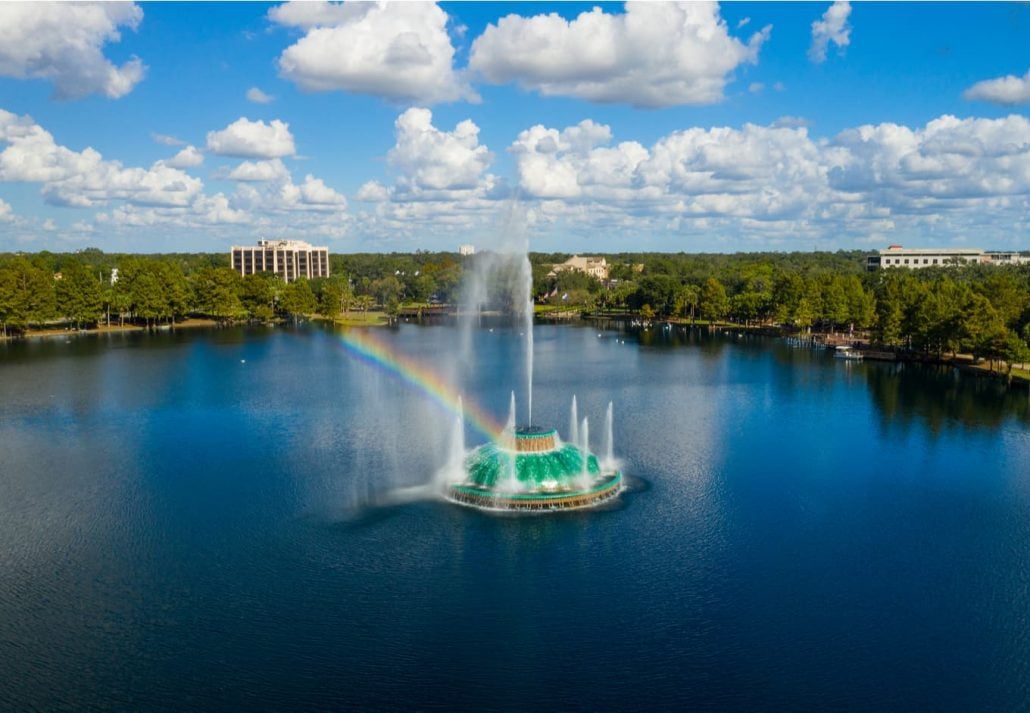 The hurricane season in Orlando is usually between June and October. This season brings heavy rains and wind. However, hurricane season is rarely destructive, and Orlando is classified as one of the most hurricane-safe cities in Florida.
When do the Best Festivals in Orlando Take Place?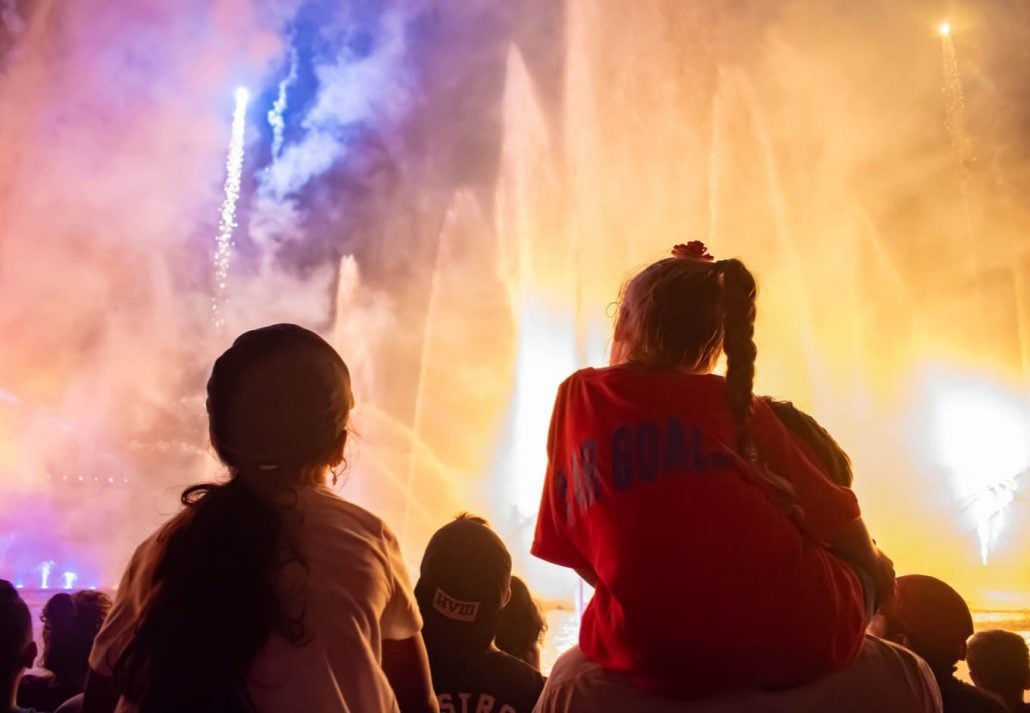 Orlando is graced with a bustling calendar of events that keep locals and visitors on their toes all year round. Some of the most famous are the City of Winter Park Annual Heritage Festival that takes place in January, and the Mardi Gras Festival at Universal Studios (March), a bright festivity inspired by international Carnival celebrations.
Another must-visit festival in Orlando is Independence Day (July), which is when locals and tourists head over to Lake Eola Park to marvel at a spectacular and bright firework show.
Foodies will live the iconic Epcot International Food and Wine Festivals that take place from July to November, while families will have the best time if taking the little ones to the Halloween Horror Nights (October), in the Universal Studios theme park.
When is it the Hottest Time to Visit Orlando?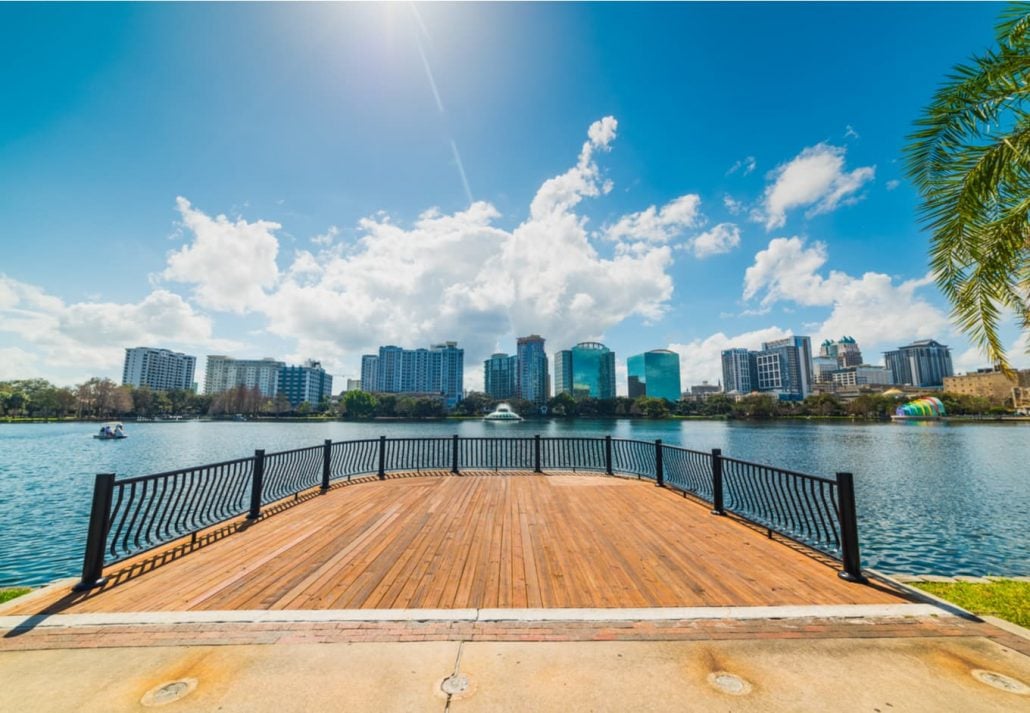 The hot weather in Orlando usually goes from June to mid-September. The average temperature is 28º C, with heavy thunderstorms at night.
The Peak Season in Orlando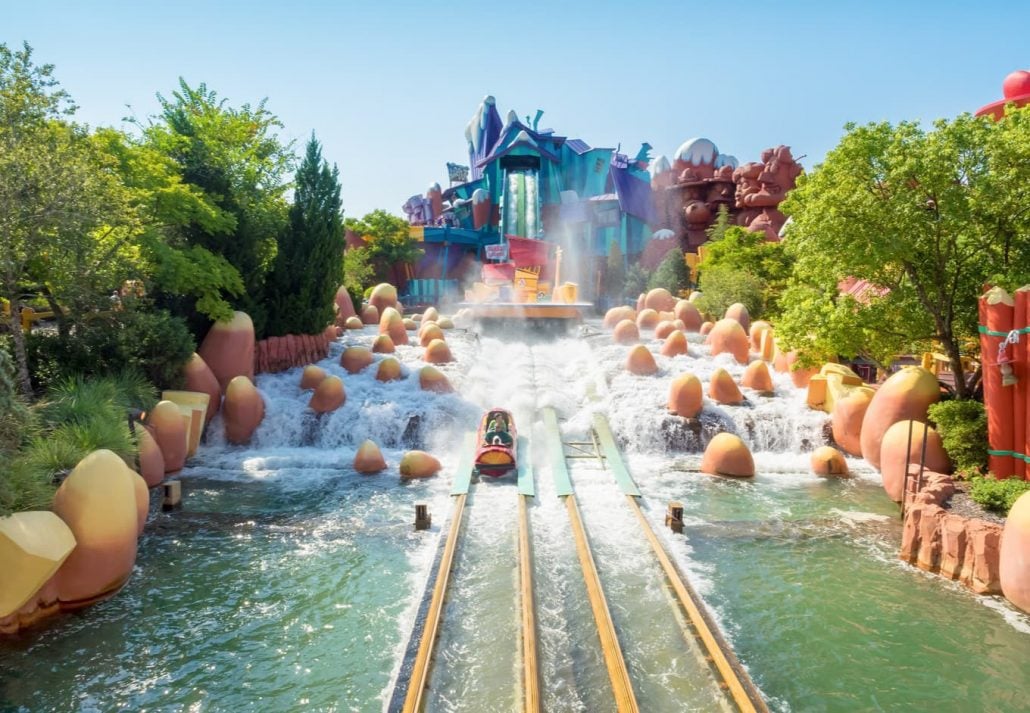 The peak season in Orlando usually takes place during the holidays. These include the school break holidays, Christmas, Thanksgiving, summer vacations, and spring break. However, the spring break holidays peak more than the summer vacations, which brings heavy rains, thunderstorms, and even hurricanes.
In case you decide to visit Orlando during the peak season, be sure to plan your trip well in advance, so you get the chance to score deals for accommodation, attractions, and flights.
Browse. Book. Stay.
CuddlyNest provides all accommodations to all travelers at the best price. Find unlimited travel inspiration on our blogs and our social media channels Facebook, Instagram, Pinterest
You May Also Like:
The 10 Best Beaches Near Orlando, Florida
The 10 Most Romantic Things To Do In Orlando, Florida
15 Unbeatable Florida Family Vacations with Kids
The 4 Best Family-Friendly Vacation Spots in Orlando
The 15 Best Long Weekend Getaways In The US
The Ultimate North America Travel Guide
10 Best Day Trips From Naples, Florida
The Ultimate Guide For a Pet-Friendly Holiday in Florida