Praised around the world for its larger-than-life theme parks, Orlando boasts an unrivaled selection of attractions that go way beyond the cliched tourist destinations. In fact, the city is a mecca for culture-vultures thanks to its ever-evolving array of great museums just begging to be explored.
Where you go will depend on your interests: history buffs should seek out the Orlando Fire Museum or Titanic: The Artifact Exhibition, while art lovers will gravitate towards the Albin Polasek Museum and Gardens.
With such a glorious array of cultural offerings, it's hard to narrow down where to begin. That's why we created a comprehensive guide with the 7 best museums in Orlando. Of one thing we're sure: you'll be spoilt for choice once you arrive!
Find Places To Stay In Orlando, Florida
The 7 Best Museums In Orlando, Florida
Orlando Museum of Art 
Founded in 1924, the Orlando Museum of Art is one of the most treasured cultural assets of Central Florida. The museum is home to a dazzling permanent collection of over 2,000 objects including Contemporary Art, American Art from the 18th century to 1945, Art of the Ancient Americas, and African Art. 
Highlights of OMA include works by Georgia O'Keeffe, one of the most significant artists of the 20th century, dolls carried by young Tsonga or Ndebele women of South Africa, and intricately worked gold created by ancient American civilizations.
Plus, the museum hosts a series of rotating temporary exhibitions themed after big-name artists like Jean-Michel Basquiat, Andy Warhol, and Rembrandt.
Location: 2416 N Mills Ave, Orlando, FL
Orlando Science Center
The Orlando Science Center has four floors and endless wonders to discover. Central Florida's award-winning science museum, OSC features stellar interactive exhibits and hands-on experiences that are perfect for children.
Stop by the "Nature Works" exhibit hall to learn more about the ecosystems of Florida, observe several animals in their natural habitats, and visit "DinoDings" to marvel at giant fossil replicas of ancient sea creatures. At "Our Planet", the little ones will become TV meteorologists for a day, while at "The Hive" they'll get the chance to sew a figurine using 3D modeling software.
Location: 777 E. Princeton St. Orlando, FL
The Charles Hosmer Morse Museum of American Art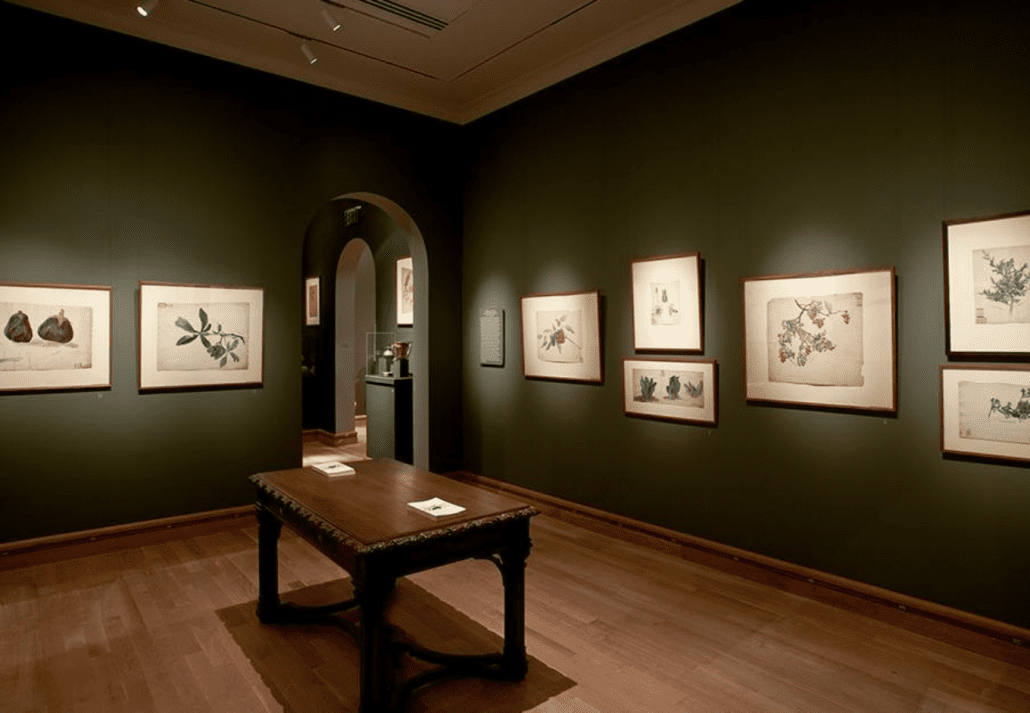 Located in the beautiful Winter Park, the Charles Hosmer Morse Museum is home to the world's largest collection of pieces by Louis Comfort Tiffany, an artist, and designer best known for his work in stained glass. Among the most precious items in the museum include Tiffany's colored mosaics, marble, jewels, leaded-glass lamps, and objects from his Long Island country estate, Laurelton Hall.
The museum also harbors a fascinating collection of American decorative arts from the 19th and 20th centuries.
Location: 445 N Park Ave, Winter Park, FL
Albin Polasek Museum and Gardens 
The Albin Polasek Museum & Sculp­ture Gar­dens holds a finely curated selection of over 200 works by Czech-born Amer­i­can sculp­tor Albin Polasek. Set within Win­ter Park's his­toric Capen-Showalter House, where Polasek lived and worked, the museum will give you a sneak peek into the artist's universe.
Aside from touring Polasek's home and galleries, visitors can explore the museum's dreamy sculpture gardens, which are the perfect spot for a picnic lunch with a view.
Location: 633 Osceola Ave, Winter Park, FL
Orange County Regional History Center
The Orange County Regional History Center hosts permanent exhibits that tell the stories of the people who have called Central Florida home. Located in a historic building from 1927, in the heart of Downtown Orlando, the museum has four floors of galleries, where visitors can delve deep into an array of fascinating subjects.
Some of the museum's worth seeing relics include luminous paintings of Florida's Highwaymen, a replica World War II B-17 bomber, and a real-life model of a pioneer cabin from the 19th-century.
Location: 65 E Central Blvd, Orlando, FL
Titanic: The Artifact Exhibition 
Travel back to the glory years of the Titanic on a guided tour of Orlando's Titanic: The Artifact Exhibition. After receiving a replica boarding pass, you'll meander your way through full-scale room recreations filled with more than 300 artifacts, aside from customed actors.
During this immersive experience, you'll follow a chronological journey through life on Titanic, and catch a glimpse of the Grand Staircase, First Class Parlor Suite, Verandah Café, and the Promenade Deck.
Location: 7324 International Dr, Orlando, FL
Rollins Museum of Art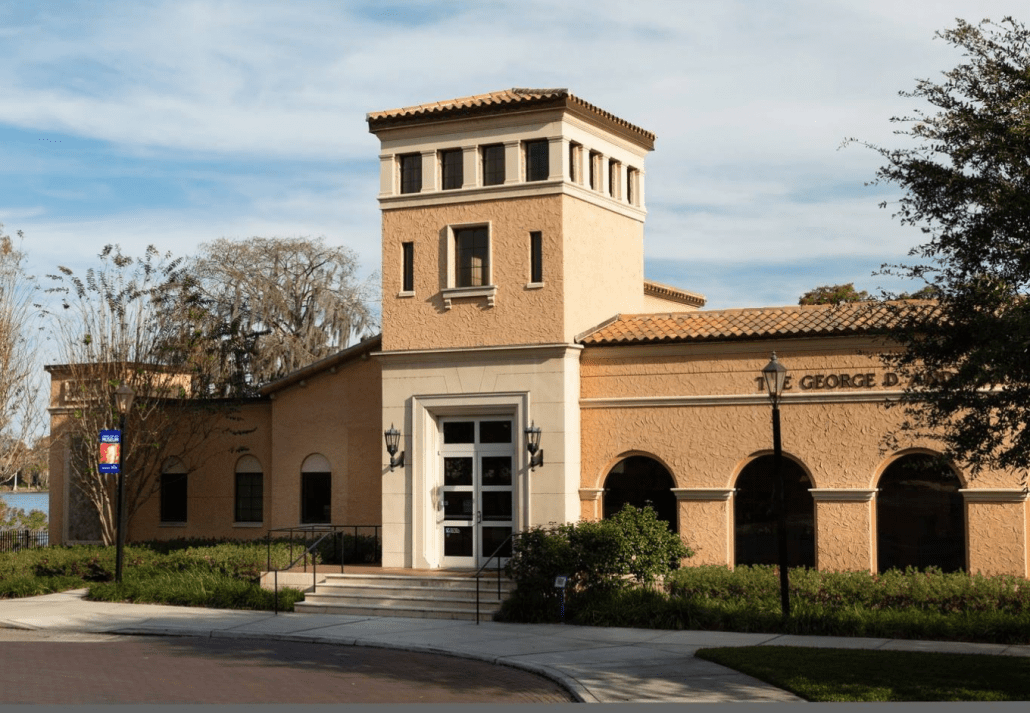 Nestled on the Winter Park campus of Rollins College, the Rollins Museum of Art (Cornell Fine Arts Museum) harbors a comprehensive collection of more than 5,000 objects donated by Rollins alumni and local residents.
Spanning from antiquity through contemporary eras, the museum is home to a myriad of fascinating treasures, including Egyptian bronze vessels stone and ceramic carvings, and a beautifully preserved Roman sarcophagus.
Art lovers shouldn't pass up the chance to check the museum's selection of Italian Renaissance paintings, and sculptural works by Elizabeth Catlett, and Whitfield Lovell.
Location: 1000 Holt Ave Box 2765, Winter Park, FL
Orlando Fire Museum
Set within a two-story brick building formally known as the Orlando Firehouse Number 3, which dates back to 1926, the museum pays a tribute to the firefighting history of "The City Beautiful". In there, you'll come across a robust collection of antique equipment, including restored fire engines, a 1911 horse-drawn steam pumper, and a 1915 LaFrance Fire Engine.
Additional artifacts on display include fire fighters' gear like dress uniforms, bomb suits, and old metal fire hats, aside from photographs and documents which display their service to the community.
The Museum is also home to a memorial dedicated to the brave firefighters who sacrificed their lives in service.
Location: 814 E Rollins St, Orlando, FL
The Mennello Museum of American Art
Howard Phillips' jaw-dropping house in Loch Haven Park provides the most gorgeous setting for The Mennello Museum of American Art. This scenic museum is home to the most comprehensive collection of paintings by Earl Cunningham, a 20th-century North-American folk artist.
The museum is also praised for its 350-year-plus sprawling live oak tree draped with Spanish moss called "The Mayor", its stunning sculpture garden, and walking paths that merge into the Orlando Urban Trail.
Location: 900 E Princeton St, Orlando, FL
FAQs
Is Orlando Art Museum free?
The Orlando Art Museum is free for active-duty military and military veterans, children of ages 5 and under, and members.
How many museums does Orlando have?
Orlando is a culture-filed city home to over 16 great museums and art galleries.
What is Orlando, Florida, known for?
Orlando is best known for its family-friendly theme parks, world-class resorts, and tempting shopping outlets.
Is there an art scene in Orlando?
While Orlando is mostly praised for its theme parks, the city also has a thriving art scene filled with stellar museums and art galleries.
Does Orlando have an art district?
Yes. The city has an Arts District, which shares and promotes local art events and exhibitions throughout downtown Orlando.
Where is the Van Gogh immersive experience in Orlando?
The Orange County Convention Center's West Concourse is home to a 25,000 square foot exhibit space that hosts the Immersive Van Gogh Orlando.
What museum in Orlando has the best art?
The best art museums in Orlando are:
The Mennello Museum of American Art;
Orlando Museum of Art at Loch Haven Park;
Rollins Museum of Art;
Albin Polasek Museum and Gardens;
Charles Hosmer Morse Museum of American Art.
Browse. Book. Stay.
CuddlyNest provides all accommodations to all travelers at the best price. Find unlimited travel inspiration on our blogs and our social media channels Facebook, Instagram, Pinterest
You May Also Like:
The 10 Best Beaches Near Orlando, Florida
The 10 Most Romantic Things To Do In Orlando, Florida
15 Unbeatable Florida Family Vacations with Kids
The 4 Best Family-Friendly Vacation Spots in Orlando
The 15 Best Long Weekend Getaways In The US
The Ultimate North America Travel Guide
10 Best Day Trips From Naples, Florida
The Ultimate Guide For a Pet-Friendly Holiday in Florida