Welcoming millions of visitors from all around the world every year, the Universal Orlando Resort is famous for more than just its family-friendly attractions like the Universal Studios and Universal Island of Adventure theme parks. The entertainment complex also harbors a myriad of delightful culinary options that cater to every taste and budget, and are perfect for lip-smacking meals between rides.
So, if you plan on spending the day enjoying Universal Orlando's theme parks anytime soon, you might wanna know what are the best restaurants in Universal.
To help you decide where and what to eat, we've created a comprehensive list of the best restaurants at Universal Orlando. From mouthwatering tacos to Irish staple dishes, the options are endless!
The Best Restaurants At The Universal Orlando Resort
Three Broomsticks
Are you a Harry Potter fan? Then look no further! The Three Broomsticks is located in the Harry Potter-themed hall in the Wizarding World of Harry Potter. In there, you'll find different themed restaurants, like the Leaky Cauldron, and our favorite: Three Broomsticks.
It is said that J.K. Rowling herself had a hand in the creation of the theme restaurants, so no wonder why it feels so real having a meal there. You'll feel just as if you were transported to Hogsmeade!
Specialized in British-fare food served in magically decorated spaces, the Three Broomsticks restaurant has a variety of must-try dishes, including the 'The Great Feast', fish and chips, authentic shepherd's pie, beef pasties, turkey legs, and fresh vegetables. Potterheads will not be disappointed!
Gluten-free and vegan options: The Three Broomsticks restaurant has gluten-free options on their menu, including the Butterbeer.
Location: Universal's Islands of Adventure.
The Cowfish
The Cowfish is a sushi burger bar. Yes, you heard that right! At this quirky restaurant, you get to try a custom-made burger or saddle up to some fabulous sushi. Aside from eating both delicacies separately, you also try the "Burgushi", a sushi-burger fusion that is perfect for those who want to try the best of both worlds.
Customers can also opt for ordering a Japanese-style bento box to sample a little of everything. Finally, you can wash it all down with super creamy milkshakes, premium sakes, beers, exotic martinis, and non-alcoholic beverages.
The Cowfish offers new and different options for every kind of need!
Gluten-free and vegan options: They don't have a gluten-free menu but are willing to adapt many dishes.
Location: Universal CityWalk.
Finnegan's Bar & Grill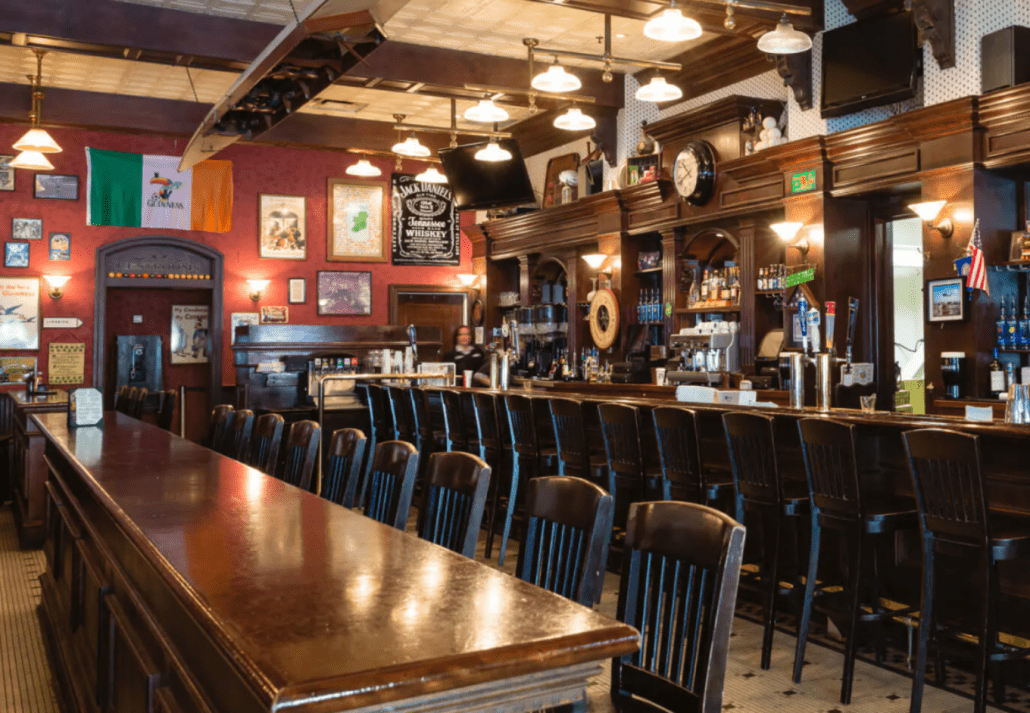 Want to feel like you're in Ireland without leaving the United States? Then Finnegan's is the place to go. This traditional Irish-American pub is both a lively bar and a full-service restaurant. Featuring authentic Irish dishes like bangers and mash, shepherd's pie, and Guinness beef stew as well as classic burgers, and salads, this delicious destination has a wide array of options to pair with your favorite pint.
Family-friendly and fun!
Gluten-free and vegan options: They have a gluten-free menu and plenty of gluten-free options.
Location: Universal Studios Florida.
Vivo Italian Kitchen
Vivo Italian Kitchen is the place where heirloom family recipes are served up in a sleek, modern setting. Everything is made in front of you, and you can watch the cooking process happening in their open kitchen. The finest ingredients ensure that every meal — from the homemade pasta to the pizza —is authentic, robust, and full of flavor. A true Italian experience!
Gluten-free and vegan options. They have many gluten-free options on the menu.
Location: Universal CityWalk.
Mythos Restaurant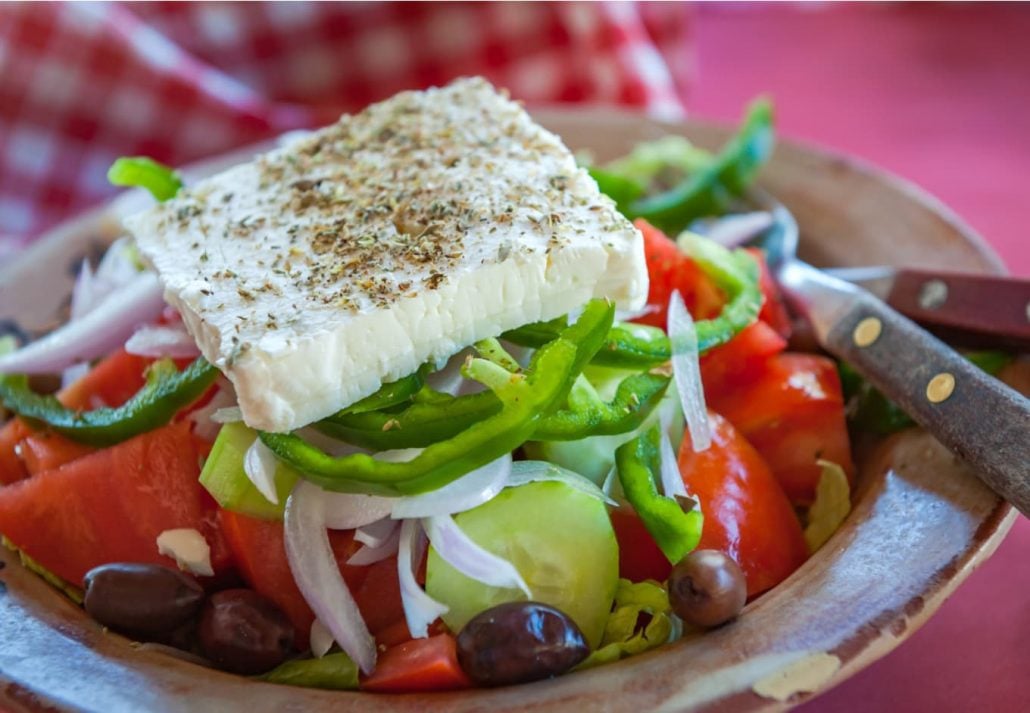 Mythos is, probably, the best-looking eatery at Universal Orlando. This award-winning, full-service restaurant offers exceptional modern cuisine in a mythical setting that will get your creative wheels going.
Featuring a mix of Mediterranean, Asian and American fare, Mythos' casually elegant menu includes options like Greek salad, pad Thai, sandwiches, burgers, and more. There's also a separate children's menu for the little ones.
This is the perfect spot for a stellar dinner with the whole family, and for a unique experience. Make a reservation ahead of time if you want to ensure a table, as the restaurant gets pretty busy.
Gluten-free and vegan options: They don't have a gluten-free menu. However, there are a few great gluten-free options.
Location: Universal's Islands of Adventure.
Antojitos Authentic Mexican Food
If you feel like drinking some tequila shots and feasting on delicious tortilla chips, Antojitos is the place to go. As soon as you step into this lively restaurant you'll feel you've been transported straight to Mexico.
In Antojitos, the finest ingredients are used to create made-from-scratch Mexican street fare, including tacos, empanadas, and fajitas, just to name a few. With live Mariachi music setting the tone on select nights, this is a festive dining experience every day of the week.
Gluten-free and vegan options. They don't have a gluten-free menu but adapt several of their dishes – they even have a separate fryer for special meals.
Location: Universal CityWalk.
Voodoo Doughnut
With several locations across the United States, the legendary Voodoo Doughnut serves more than 50 types of doughnuts daily at Universal Orlando. This iconic shop has both classic-style doughnuts, and one-of-a-kind flavors, like their signature Bacon Maple Bar, the Dirt Doughnut, and the Memphis Mafia.
Vegan options: They do not have gluten-free doughnuts.
Location: Universal CityWalk.
Jimmy Buffett's Margaritaville Orlando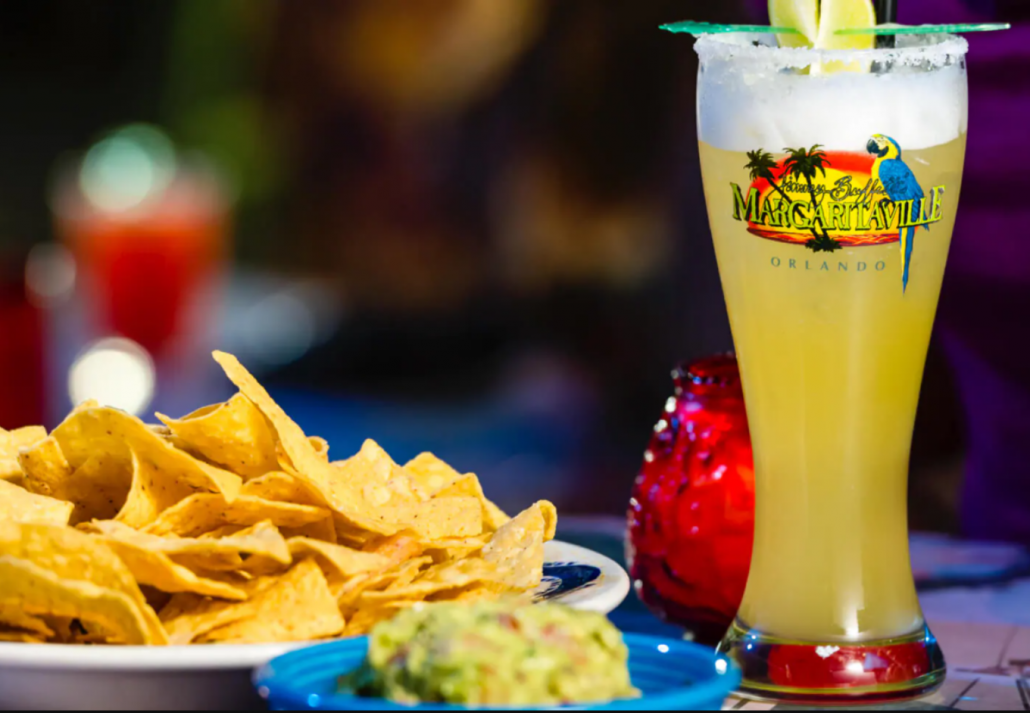 Jimmy Buffet is a family-friendly restaurant that offers customers the opportunity to enjoy a delicious meal in an Island-themed setting. Unwind to the tune of live musicians playing Jimmy Buffett covers, while feasting on tropical-inspired dishes, like grilled fish tacos, crispy coconut shrimp, key lime pie, margaritas, and more.
Gluten-free and vegan options: There's a gluten-free menu available at the restaurant.
Location: Universal CityWalk.
Browse. Book. Stay.
CuddlyNest provides all accommodations to all travelers at the best price. Find unlimited travel inspiration on our blogs and our social media channels Facebook, Instagram, Pinterest
You May Also Like:
The 10 Best Beaches Near Orlando, Florida
The 10 Most Romantic Things To Do In Orlando, Florida
15 Unbeatable Florida Family Vacations with Kids
The 4 Best Family-Friendly Vacation Spots in Orlando
The 15 Best Long Weekend Getaways In The US
The Ultimate North America Travel Guide
10 Best Day Trips From Naples, Florida
The Ultimate Guide For a Pet-Friendly Holiday in Florida