Halloween is a celebration observed in a number of countries on October 31st, the eve of the Western Christian feast of All Hallows' Day. It begins the three-day observance of Allhallowtide, the time in the liturgical year dedicated to remembering the dead, including saints (hallows), martyrs, and all the faithful departed.
It is widely believed that many Halloween traditions originated from ancient Celtic harvest festivals, particularly the Gaelic festival Samhain; that such festivals may have had pagan roots; and that Samhain itself was Christianized as Halloween by the early Church. Some believe, however, that Halloween began solely as a Christian holiday, separate from ancient festivals like Samhain.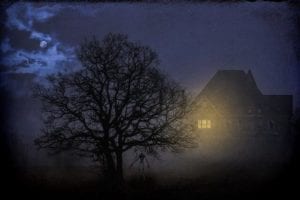 Development of artifacts and symbols associated with Halloween formed over time. Jack-o'-lanterns are traditionally carried by guisers on All Hallows' Eve in order to frighten evil spirits. There is a popular Irish Christian folktale associated with the jack-o'-lantern, which in folklore is said to represent a "soul who has been denied entry into both heaven and hell."
Trick-or-treating is a customary celebration for children on Halloween. Children go in costume from house to house, asking for treats such as candy or sometimes money, with the question, "Trick or treat?" The word "trick" implies a "threat" to perform mischief on the homeowners or their property if no treat is given. The practice is said to have roots in the medieval practice of mumming, which is closely related to souling.
Halloween costumes are traditionally modeled after supernatural figures such as vampires, monsters, ghosts, skeletons, witches, and devils. Over time, in the United States, the costume selection extended to include popular characters from fiction, celebrities, and generic archetypes such as ninjas and princesses.
There are several games traditionally associated with Halloween. Some of these games originated as divination rituals or ways of foretelling one's future, especially regarding death, marriage and children.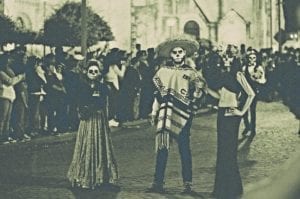 Last but not least,you have to prepare your holiday house for Halloween too. Let's give you some ideas to decorate a halloween house.
You can't truly celebrate Halloween without a carved pumpkin sitting somewhere inside or outside your home. So hurry, find the nearest store and buy a pumpkin! Then, proceed to carve it. There are many wonderful etchings to choose from online. Or you can keep it simple and make a generic pumpkin face with triangle eyes and a toothy smile. Anything will do so long as you carve it, and have fun. Carving pumpkins is always more fun with friends, so make an event out of it! Just add a pair of pumpkins here, a ghost or two there. Make sure your place smells of cinnamon, and that you have Halloween-themed knick-knacks littered around your house. And lastly, do not forget to deck out your home in orange, black, and purple. It's not Halloween without these 3 colors. Fact. When you're done, you'll be more than prepared for one of the best holidays to ever exist.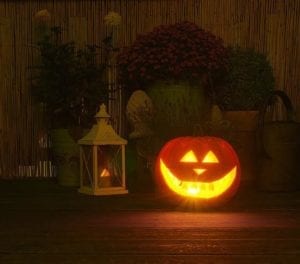 At the end of the story, did you have an ideal costume and place to celebrate? We want you a good party.
Happy Halloween everyone!
https://www.cuddlynest.com/blog/wp-content/uploads/2017/10/2.jpg
479
640
2017-10-31 13:29:44
2018-11-04 00:01:07
How to prepare your holiday home for Halloween?