Spas and wellness retreats provide a place of beauty and serenity as an escape from the pressures of everyday life. And whether your focus is some relaxed self-indulgence, weight loss, or restoring the mind, body, and spirit, there's a wealth of superb getaways across the US with finely crafted programs to satisfy your every need.
From award-winning resorts offering world-class treatments to romantic spa getaways and digital-free retreats where you can indulge in healthy eating, the options are endless.
To help you choose your next getaway, we've gathered 10 tried-and-true spas and wellness retreats in the United States. Take your pick, and get ready for some boost of calmness and inner peace!
The Top 10 Spas & Wellness Retreats In The US
Belmond El Encanto, Santa Barbara, California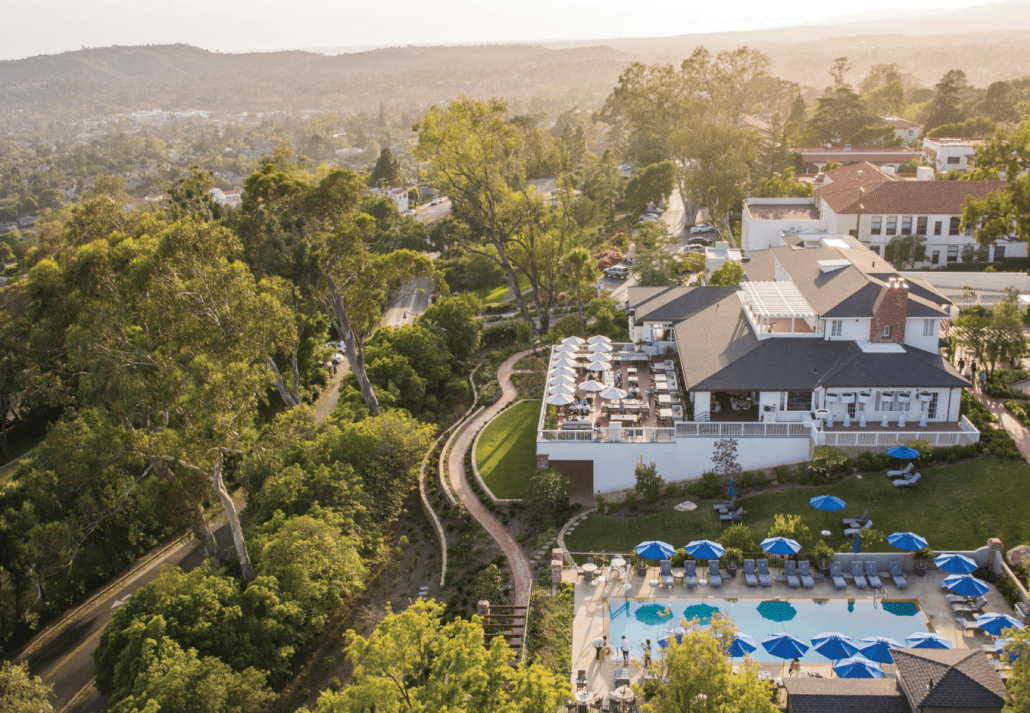 Self-described as "one of California's most indulgent hideaways", Belmond El Encanto spoils guests with a relaxing stay amid lush hills overlooking the Pacific Ocean. This iconic Santa Barbara resort has 92 cozy suites, bungalows and rooms, and a dazzling wellness program. Expert treatments offered in the spa include deep tissue massages to relieve muscle tension and customized facials with luxurious skincare lines for glowing skin.
The hotel also boasts other wellness offerings, such as a state-of-the-art fitness center, guided hikes in Santa Barbara, and sound bath meditation classes overlooking the stunning scenery of the Pacific Coast.
Omni La Costa Resort and Spa, Carlsbad, California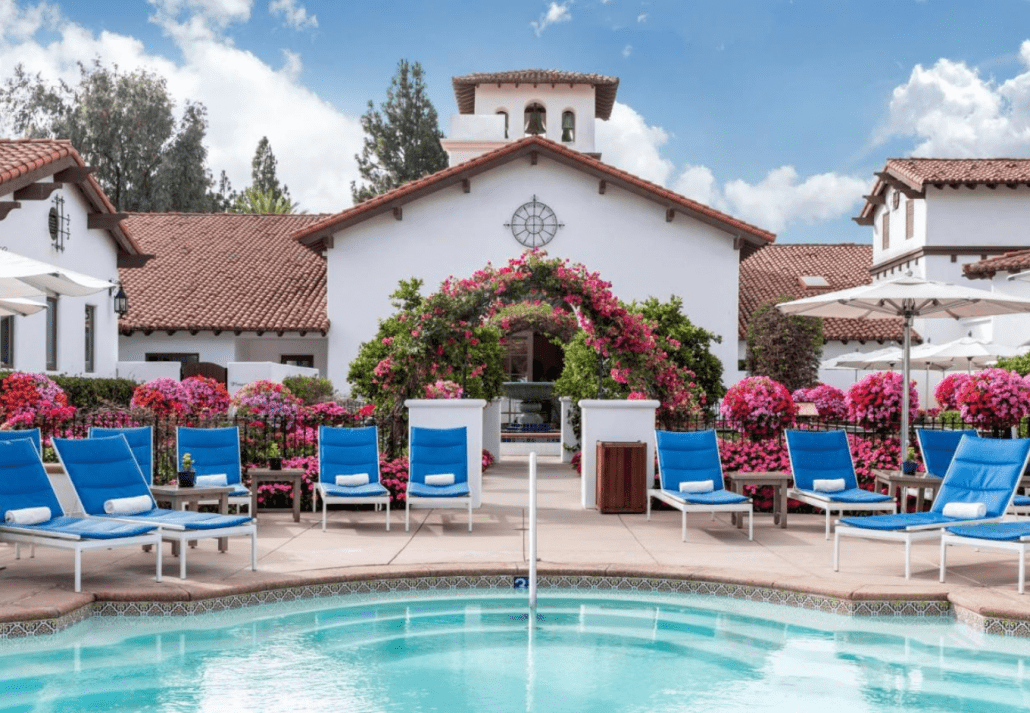 Consistently named one of the best spas in the United States, the award-winning wellness center at the Omni La Costa Resort is the ultimate destination for a relaxing getaway in California.
There's a series of spa services that offer guests a treat for the soul. These include lymphatic drainages, hydra-facial treatments, and a full-body enzyme mask-exfoliation for glowing skin. All that is topped off with an alfresco cafe where you can indulge in healthy meals made with the freshest ingredients.
The Reeds at Shelter Haven, Stone Harbor, New Jersey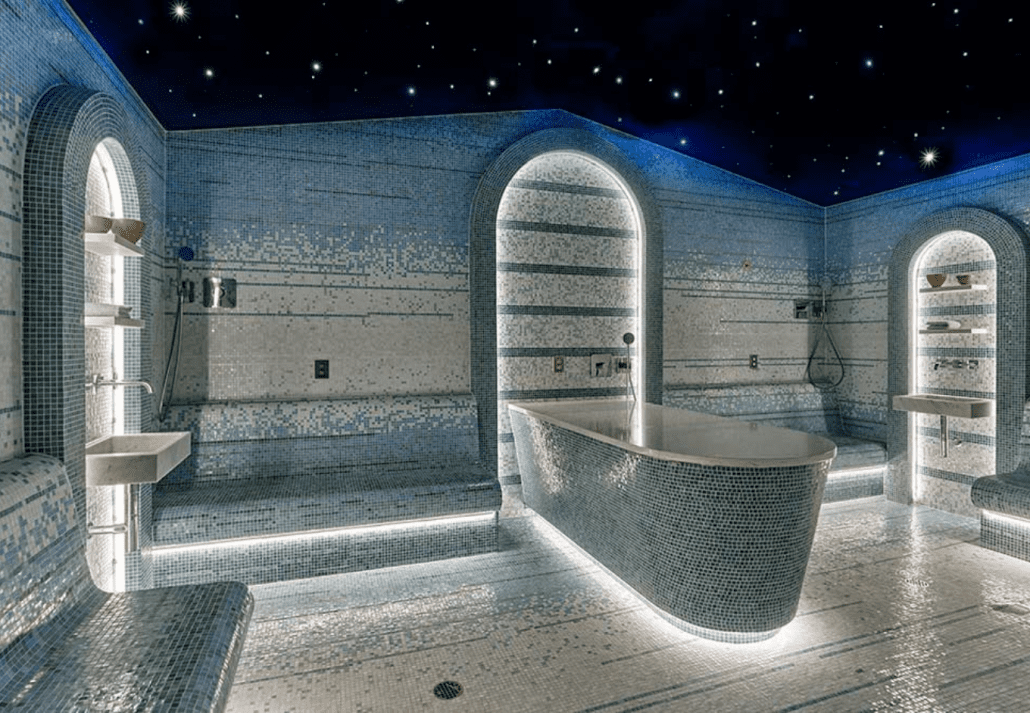 The Reeds at Shelter Haven is an award-winning luxury resort that invites you to unwind and recharge with a delightful maze of thoughtful amenities and services. Located in the heart of Stone Harbor, NJ, the resort is home to the luxurious The Salt Spa, which features a Turkish bath, a blow-out bar, a nail care studio, and a fully-equipped gym offering sweat-inducing fitness classes.
Highlights of this full-service spa include signature Hamman treatments, like the Moorish mud treatment and the Himalayan salt scrub, hot salt stone massages, and dry-flotation therapy experiences.
There are also outdoor activities on offer for active guests seeking a health and wellness boost. These include daily yoga classes on the Roof Garden and paddle boarding and kayaking on the Basin.
Sensei Lanai A Four Seasons Resort, Lanai City, Hawaii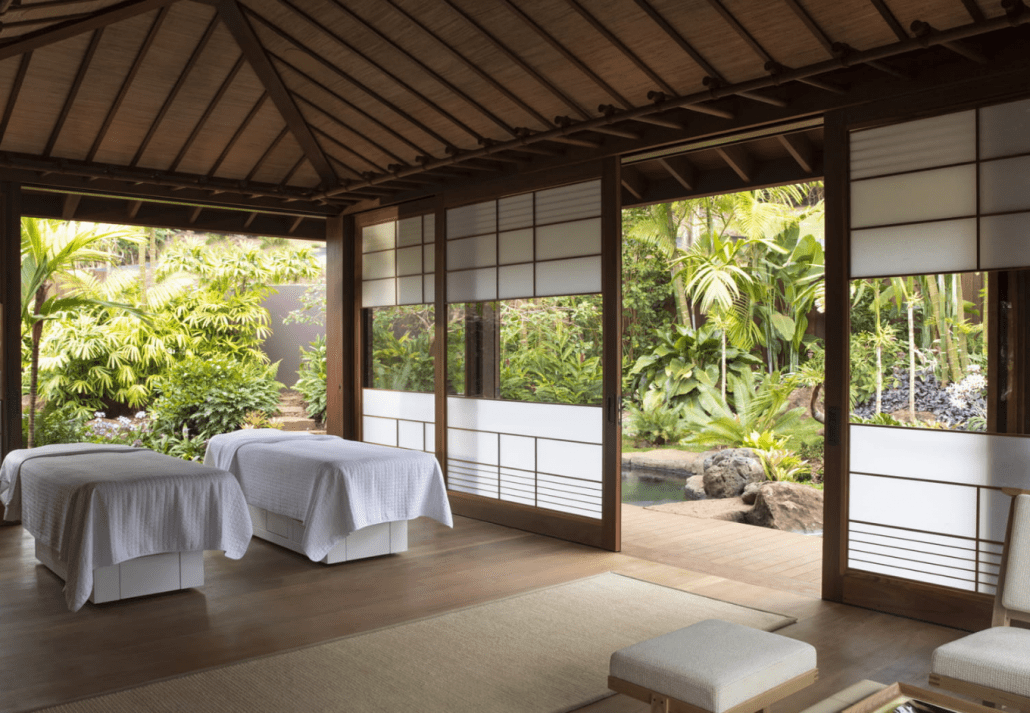 Located in the secluded Hawaiian island of Lanai, this dreamy Four Seasons resort is one of the best luxury health and wellness retreats in the country. Sensei treats guests with a glorious range of experiences that are guaranteed to nourish and replenish body and mind.
In the resort's on-site wellness facility, you'll be able to enjoy warm candle oil massages infused with avocado oil, soothing baths in the rejuvenating waters of the Ofuro, custom facials, and classic beauty treatments in their contemporary salon.
Guests can also opt for indulging in self-guided experiences and enjoy the spa's facilities, from the tropical gardens to the infrared sauna and the outdoor rain shower, at their own pace.

Not to mention that Sensei Lanai features 1:1 wellness consultations with expert professionals. Options range from boosting your mental health with a performance psychology specialist, building new eating strategies with a nutrition specialist, and having a personal training session filled with techniques to improve strength, flexibility, and endurance.
Carillon Miami Wellness Resort, Miami Beach, Florida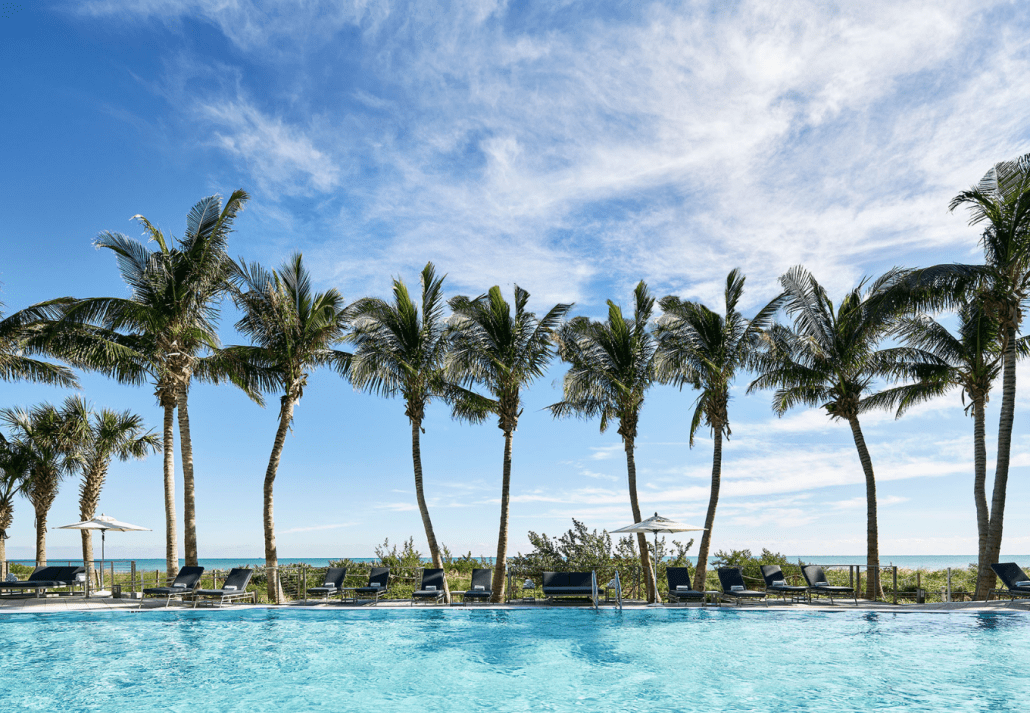 Miami's idyllic beaches, luminous weather, and swinging palm trees create a gorgeous setting for a nourishing journey for the body and soul at the Carillon Wellness Resort. Here, you'll find modern luxury apartments offering transformative signature treatments that will captivate even the most seasoned traveler.
Therapies at the resort's spa are divided into three groups: stress and anxiety relief, anti-aging, and weigh-loss and metabolism, with expert treatments — from cryotherapy to warm crystal quartz massages, and renew wraps — targeting each one of them.
This wellness retreat also has a world-class thermal experience inspired that uses the restorative properties of water to promote well-being and an expansive fitness center with show-stopping ocean views.
Amangiri, Canyon Point, Utah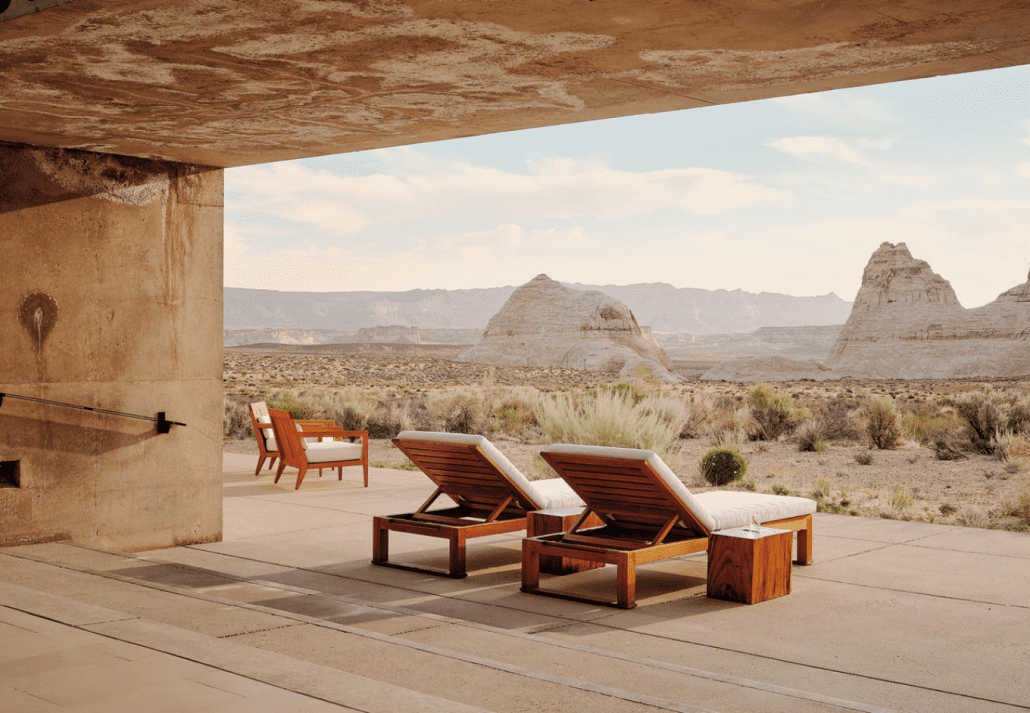 Blending into the untouched red-rock country in the eye-popping Colorado Plateau, the Amangiri Resort is home to the Aman Spa, a sprawling wellness center that spreads across 25,000 square feet of the desert.
The spa has a stellar menu of massages, beauty treatments, and nourishing therapies inspired by the holistic wellness traditions of the Navajo. Among the worth-trying experiences is the crystal sound bath, purifying massages with palo santo oil, cleansing steam showers, and body wraps with red Sedona clay.
Aside from enjoying one-of-a-kind restoring treatments, guests can participate in yoga sessions on the rocks, with 360º views of the Navajo National Park.
Lake Austin Spa Resort, Austin, Texas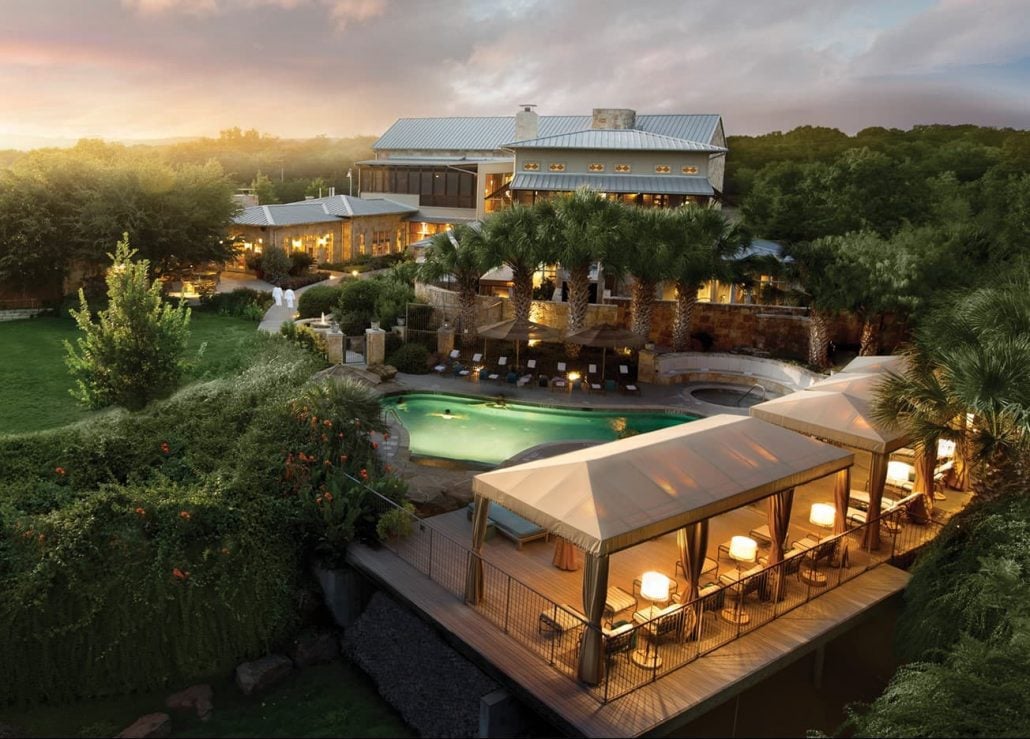 Cozy luxury accommodations, mouthwatering healthy food, and a robust lineup of wellness activities and experiences welcome the guests at Lake Austin Spa Resort. Located in the scenic Texas Hill Country, on the sparkling shores of Lake Austin, the resort is home to an award-winning spa with more than 100 world-class treatments.
At the LakeHouse Spa, visitors are treated with European-inspired facial treatments, including the coveted "The Regal", which tones and smoothes facial lines and restore elasticity. There are also Swedish massage therapies with essential oils, floating meditations, and arnica rejuvenating foot therapies.
Aside from pampering and indulging at the spa, guests can dive into water-focused activities in the serene waters of the Pool Barn, participate in yoga classes, and explore miles of lush hiking trails.
The Ranch Malibu, Malibu, California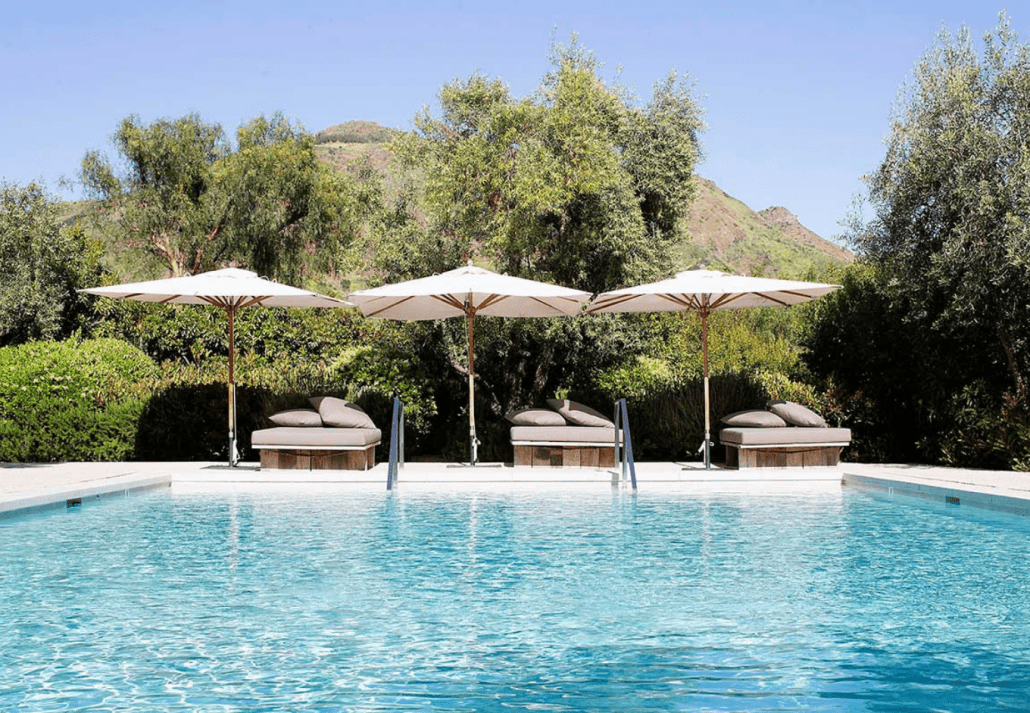 One of the best wellness retreats in California, The Ranch Malibu has 7-day, 9-day & multi-week luxury programs designed to promote weight loss, health, and wellness. All the health programs allow guests to unplug from their busy daily lives and reconnect with nature through daily hikes guided exercises and locally sourced plant-based meals.
Activities on offer include a mid-week 60-minute sound bath, cooking classes, acupuncture and cryotherapy saunas, afternoon fitness classes, and 4-hour group hiking excursions each morning. All of that is framed by the lush grounds of the Santa Monica Mountains.
Castle Hot Springs, Morristown, Arizona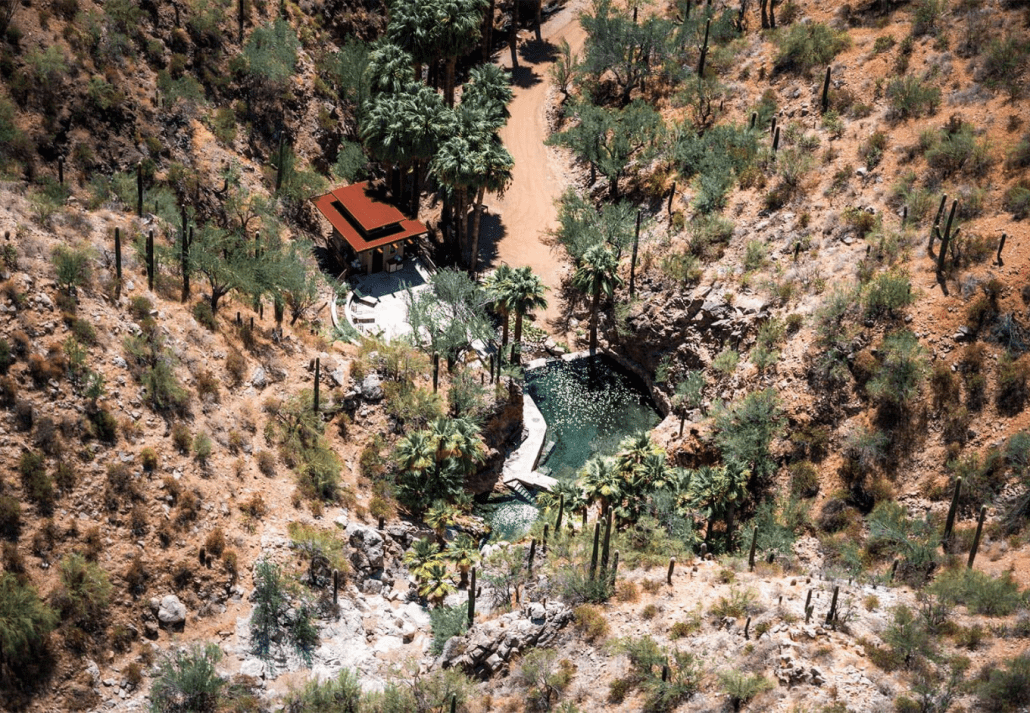 Flanked into the Bradshaw Mountains an hour north of Phoenix, Castle Hot Springs is one of the most unique luxury wellness resorts in Arizona. The stay includes access to the mineral-rich hot springs, five-star meals made with farm-fresh ingredients, and daily activities like pickleball and guided hikes. Guests can also take part in yoga and meditation classes with trained yogis, and enjoy a variety of wellness spa services provided in custom cabanas set under towering palm trees.
Solage Resort & Spa, Napa Valley, California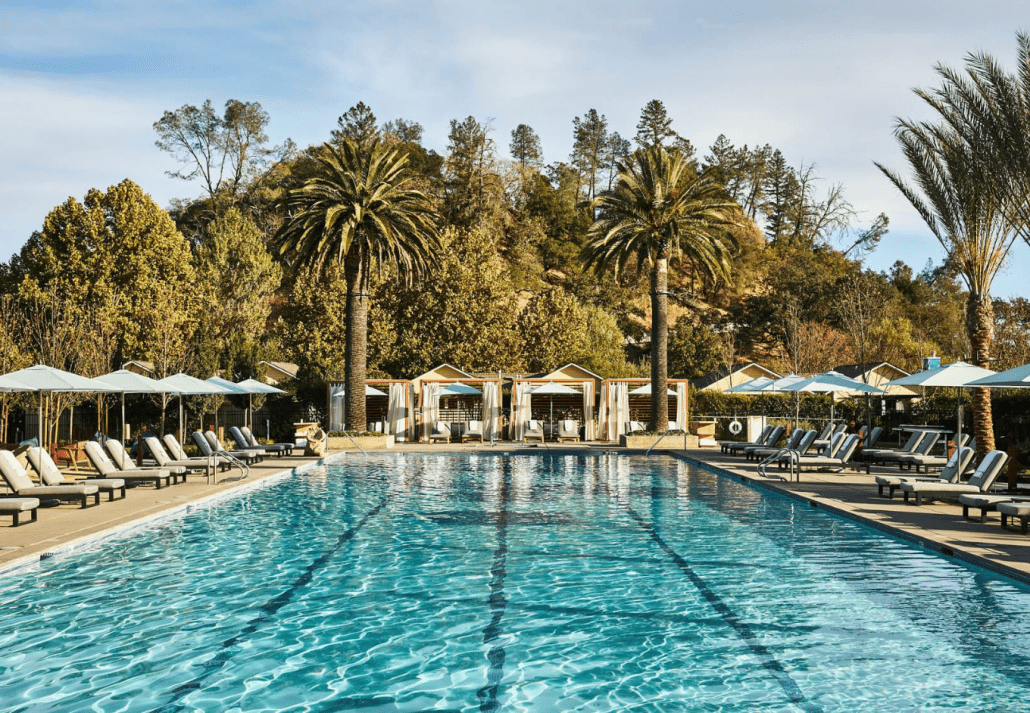 Evoking the joie de vivre of the sun-kissed Napa Valley region, Solage Resort & Spa is the go-to destination for those who want to detox, relax, and repeat. Their award-winning 20,000 square foot Spa Solage is known for its Calistoga mud and mineral water therapies, and a Bathhouse displaying featuring exclusive geothermal pools with temperatures that range from icy cold soothing 103°.
Are you traveling with your significant other? Then dial up the romance factor to a ten by booking the "Starlight in the Bathouse" experience. This ultra-private retreat for two treats couples with a soothing rose petal bath, illuminating candle lights, sparkling wine, and a mouthwatering dessert.
Recommended Read: The 10 Most Romantic Resorts In California
Frequently Asked Questions
What are the top spas in the United States?
Some of the United States' top spas and wellness retreats are:
Belmond El Encanto;
Hilton Head Health;
Omni La Costa Resort and Spa;
The Reeds at Shelter Haven;
Carillon Miami Wellness Resort;
The Ranch Malibu, Malibu, California.
What country has the best spa in the world?
While Indonesia, Hungary, Turkey, and Thailand are known for their superb spas, the United States is not far behind. The country is home to over 20,000 spa locations, which spoils guests with a range of high-end amenities, and services.
What do you do at a wellness retreat?
Wellness retreats are centered around improving your health and wellbeing through several practices such as holistic treatments, meditation and mindfulness sessions, personalized workouts, and conscious eating. While staying at a wellness retreat, guests take part in a variety of activities and experiences such as yoga sessions, massages, counseling sessions, and more.
Are wellness retreats worth it?
Wellness retreats are effective when it comes to helping participants disconnect from the daily pressures of life, and relax. A blend of therapeutic, and leisure activities, aside from a range of spa treatments has several benefits, one of the biggest being promoted wellbeing.
Browse. Book. Stay.
CuddlyNest provides all accommodations to all travelers at the best price. Find unlimited travel inspiration on our blogs and our social media channels Facebook, Instagram, Pinterest
Here Are Some Curated Readings For You:
The Best Yoga Retreats And Destinations Around the World
The 10 Most Romantic Getaways In Northern California
The 15 Best Beaches In The United States
18 Romantic Weekend Getaways in Arizona
10 Benefits Of Staycations