Chicago, Illinois, is a soulful city. Home to high-rise buildings, sleek modern eateries, and over 500 verdant parks, the "Windy City" offers plenty of things to see and do.
The city is a welcoming retreat all year round, and once in Chicago, you'll find yourself splashing around in the Crown Fountain, in the Millennium Park, gazing at the stars in the Doane Observatory at Adler Planetarium, and getting your culture fix at the Chicago Institute, one of the oldest and largest art museums in the United States.
But, if during your action-filled holiday in Chicago, you feel like taking a break from the city, a great idea is to for a quick day trip.
Fortunately, the options for Chicado day trips are endless. Families can head over to Rockford or go for a hiking trip in Oglesby, one of the finest National Parks in North America. Craving some tasty foodie experience? Then make your move to Fennville, Michigan, for an amazing wine-tasting weekend.
Before you embark on a train or catch a flight at Chicago O'Hare or Midway airports, have a look at our list of the 8 best day trips from Chicago.
What to See in Chicago?
Before you go on a day trip to the surrounding areas of Chicago, make sure you experience everything the city has to offer. From cultural activities to outdoor adventures, here are some of the best things to do in Chicago.
Arts in Skokie and Highland Park
Feeling artsy? Just hop on the subway to Evanston or take the Line 147 bus to arrive in Skokie. There is plenty to do and see, but make sure you include the Skokie North Shore Center for Performing Arts in your route. It is a massive two-theater complex that features incredible plays and shows. If you are looking to get involved in the action, you can also take classes in circus, dance, theater, art, and music.
However, if Skokie is not on your way, Highland Park is packed with music lovers. One of the best times to visit is during the Ravinia Music Festival in the summer. Art Center Highland Park is open to visitors year-round, so you won't miss out no matter what time of year you visit.
Do Some Outdoor Sports
Are sports your thing? If climbing, yoga, or and even weights are your calling, then Brooklyn Boulders, a massive facility for sports is currently open to everyone. In keeping with the current pandemic restrictions, reservations are encouraged to keep everybody safe and healthy. You can climb the wall whenever you want! However, you can also just walk to Union Park, take a swim, or play tennis on their courts.
Culture Shock in Chinatown
Looking to explore new cultures? The Chinatown neighborhood in Chicago around Cermak and Wentworth Avenues is an ethnic Chinese neighborhood housing around 93,000 people of Chinese descent.
Chicago is the second oldest Chinese settlement in America, with its creation in 1912. However, settlers first began arriving in the late 19th century. Today, you can dine in one of the many Chinese restaurants, shop on Wentworth Avenue, or go sightseeing in Chinatown Square which is decorated with animal sculptures to represent the Chinese Zodiac signs.
Take an Architecture Tour
Chicago houses some of the finest architectural gems in the world. In fact, the prominent architect Frank Lloyd Wright spent the first years of his career working in Chicago, and his experiences in the city shaped his architectural style.
In case you're curious to learn more about Frank Lloyd Wright's work, you can take a tour through some of his landmark buildings in Chicago. Named a UNESCO World Heritage Site in 2019, The Unity Temple is located in Oak Park, and it's considered the greatest public building of Frank Lloyd Wright's Chicago years. The Robie House, in Hyde Park, is also a UNESCO World Heritage Site, and it was named one of the 10 most significant structures of the 20th century by the American Institute of Architects. Make sure you also visit the Frank Lloyd Wright Home and Studio, which was the place where the architect designed a quarter of his work.
Another great idea for uncovering these architectural jewels is to take a Frank Lloyd Wright guided tour in Chicago, which will take you to learn everything about the architect's works in the city.
Taking a Day Trip From Chicago: What You Need to Know
What's a Good Day Trip from Chicago?
The best day trips from Chicago by car are to Cedarburg, Milwaukee, Rockford, Oglesby, and Madison. But you can also hop on the bus or take the train to be a responsible traveler and reduce your ecological footprint to arrive at these destinations. The best family day trips from Chicago with pets and family are to Oglesby, where you can hike with your dog, however, your furry friend must remain on a leash.
Where can I go by Train from Chicago?
Chicago is well connected by trains, thanks to its old-world history. You can go for day trips to Milwaukee, Indianapolis, Ann Arbor, Detroit, or Kansas City, and take your pets with you on Amtrak trains.
Quick Day Trip from Chicago to the Suburbs
There are as many people in Chicago as there are in some of Europe's smaller countries. So in order to create some space from the hustle and bustle, explore Chicago's suburbs. There is plenty to do on the outskirts of the city. You can start by taking the bus or metro to undiscovered neighborhoods right outside of Chicago!
The 6 Best Day Trips from Chicago
Best Day Trip From Chicago By Train: Cedarburg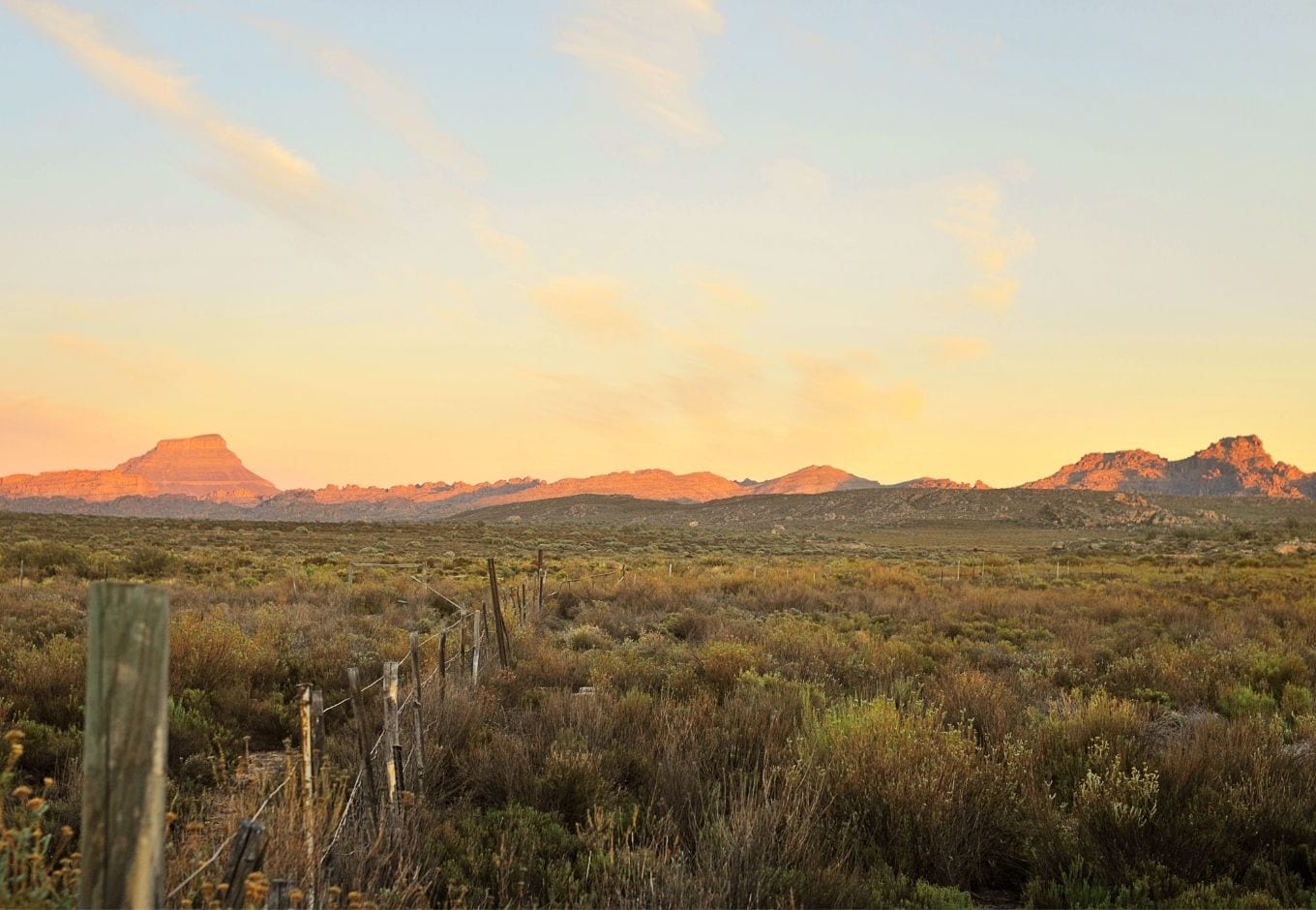 Getting from Chicago to Cedarburg takes around 3 hours by bus and will cost you anywhere from $27 to $58 one-way. To fully experience Cedarburg with its theaters, museums, and more, visit St. Joan of Arc Chapel, Pabst Mansion, and Annunciation Greek Orthodox Church. To add to these historical and religious sites, go to Covered Bridge, which is one of the few remaining covered bridges in Wisconsin state that once had around 40 covered bridges, and dates all the way back to 1876. To have some fun with kids, and fully experience its history, explore the Ozaukee Interurban Trail from Milwaukee to Random Lake.
Best Family Day Trip From Chicago: Rockford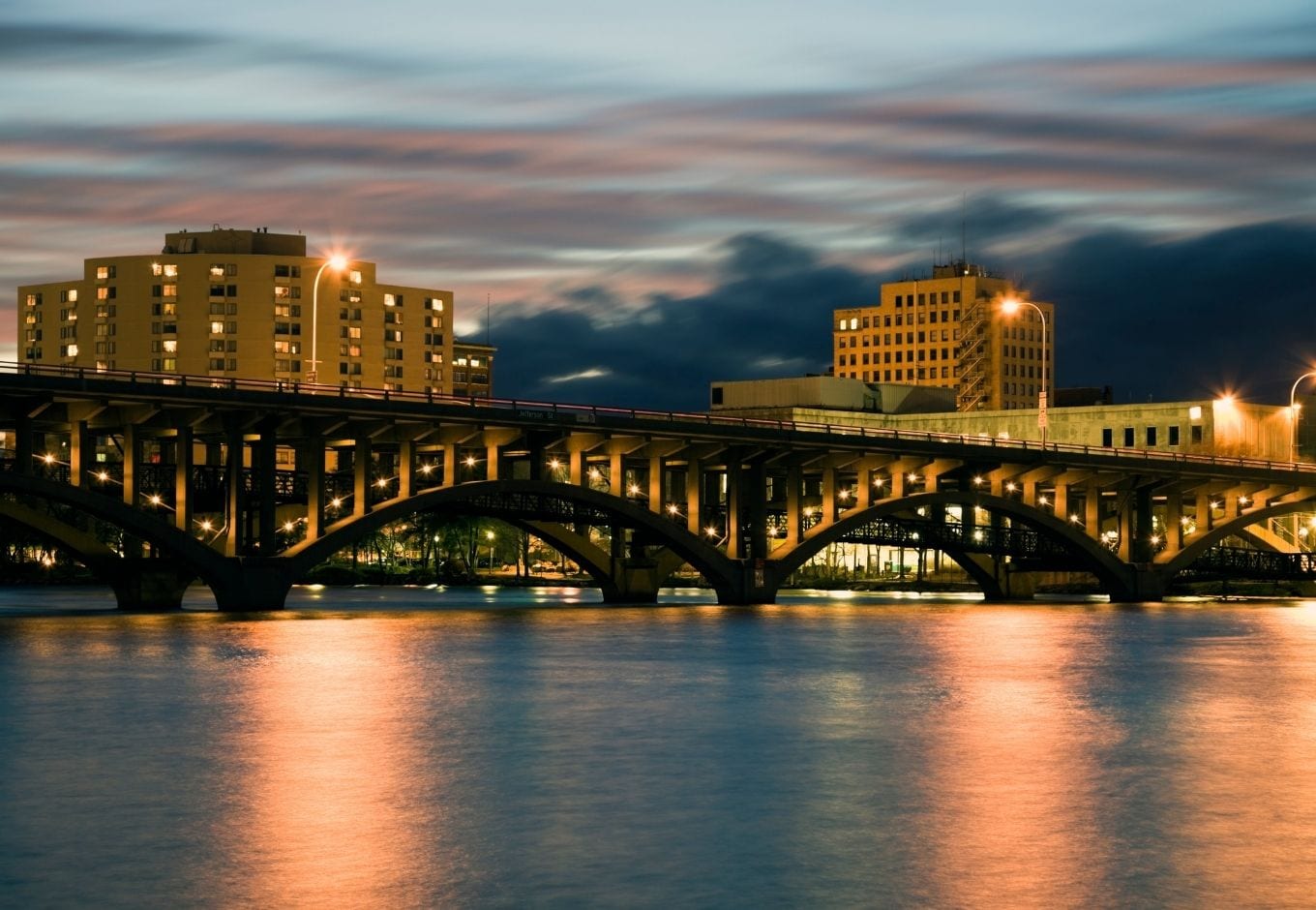 Rockford is one of the top choices for family day trips. Located just 100 miles away, this neighborhood is home to the Discovery Center Museum. This center offers more than 300 exhibits ranging from electricity to flights to art. Next, if you seek some family fun, then Volcano Falls features go-karts, laser tag, and even miniature golf to fulfill every kid's dream. After kart racing and maybe even NASCAR-sanctioned trucks in Rockford Speedway (the only one in Illinois!), you can eat some Italian pizza at Lino's or Francesco's Restaurant.
To get your nature fix and some physical activity, go to the Anderson Japanese Gardens which is a must in the cherry-blossom season in April. Filled with beautiful flowers, towering trees, and two picturesque koi ponds accessible by lovely pathways, the Anderson Japanese Gardens can definitely offer you a serene ending to your trip.
Best Pet-Friendly Day Trip From Chicago: Oglesby & Starved Rock State Park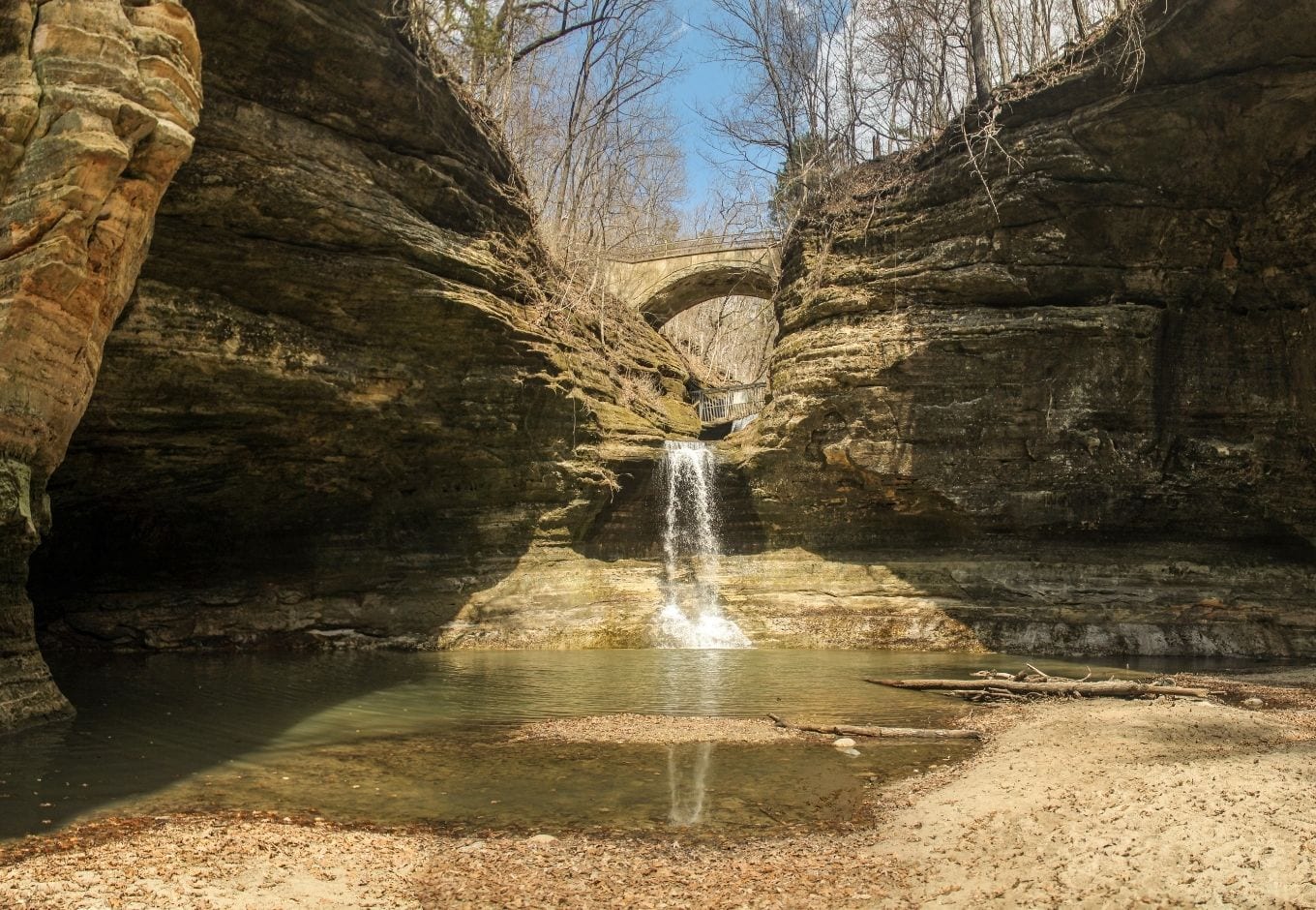 Home to several hiking and biking trails, Oglesby is located between Starved Rock State Park and Matthiessen State Parks. The city is a great day trip from Chicago if you're looking for some fun, as it offers a wide range of outdoor activities including hiking, kayaking, riding ponies, as well as traveling down the rivers on rafts.
For some adrenaline-filled family time, go to the Starved Rock State Park, which has 13 miles of trails. This wilderness area o has been home to humans since 8000 B.C. when Hopewellian, Woodland, and Mississippian Native American cultures arrived and lived here.
From the 1500s to 1700s, Illinois (Native American tribe) lived here until the French arrived and claimed the land in the first half of the 17th century. The Starved Rock State Park was named after an American legend, according to which the allied Potawatomi and Ottawa tribes surrounded and held the ground until hapless Illinois died of starvation, hence, the name of Starved Rock State Park was given to this national park.
While the visitor center is currently closed, you can go to Bald Eagle viewing, hiking (even with dogs when leashed), and choose trails that range from 1 mile to 3, or 10-mile combination hikes, according to your preferred activity level. You can also go fishing or boating, and hunting in summer, or climbing and cross-country skiing with rentals operating at Matthiessen Dells Area on weekends in December through March. The opportunities for active time outdoors are endless here!
Starved Rock State Park is within the bounds of Illinois and is reachable in 2 hours by car, or by train and bus (also daily night bus) through Ottawa.
Best Cultural Day Trip from Chicago: Milwaukee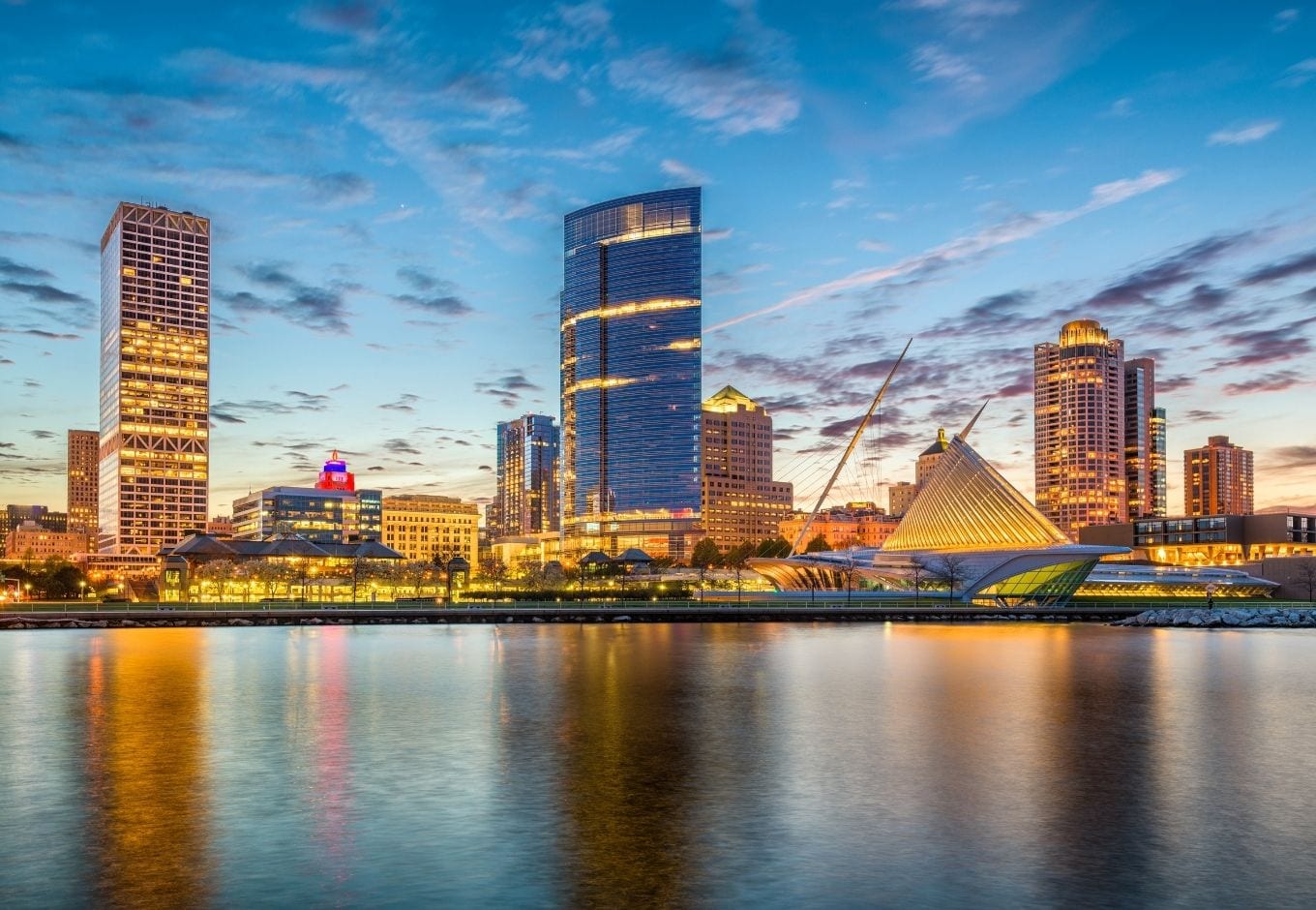 Milwaukee is only an hour-and-half train ride away (operating every 2 hours on weekdays), but you can also hop on the bus and arrive in Milwaukee in 2 hours. The city is the ultimate destination for those who enjoy great shops, cafes, and restaurant culture.
After strolling along Milwaukee RiverWalk, stop in one of many great restaurants – we recommend going to have some pancakes and mimosas at SweetDiner or seek refuge in Milwaukee Public Market to have a seafood snack at St. Paul Fish Company.
If you like arts and culture, Milwaukee RiverWalk also hosts numerous pieces in their outdoor gallery, but for those seeking to learn about the history of the city, explanatory colorful signs are placed along the RiverWalk.
If you take kids with you, definitely visit Milwaukee County Zoo and Discovery World, and go for sweet treats, like hand-dipped chocolate, to Kehr's Candies. Want a sweet treat for yourself as well? The Thief Wine Shop and Bar will introduce you to old-world wine traditions. You can also taste the most amazing cheese curds in the Lakefront Brewery.
Best Romantic Day Trip From Chicago: Madison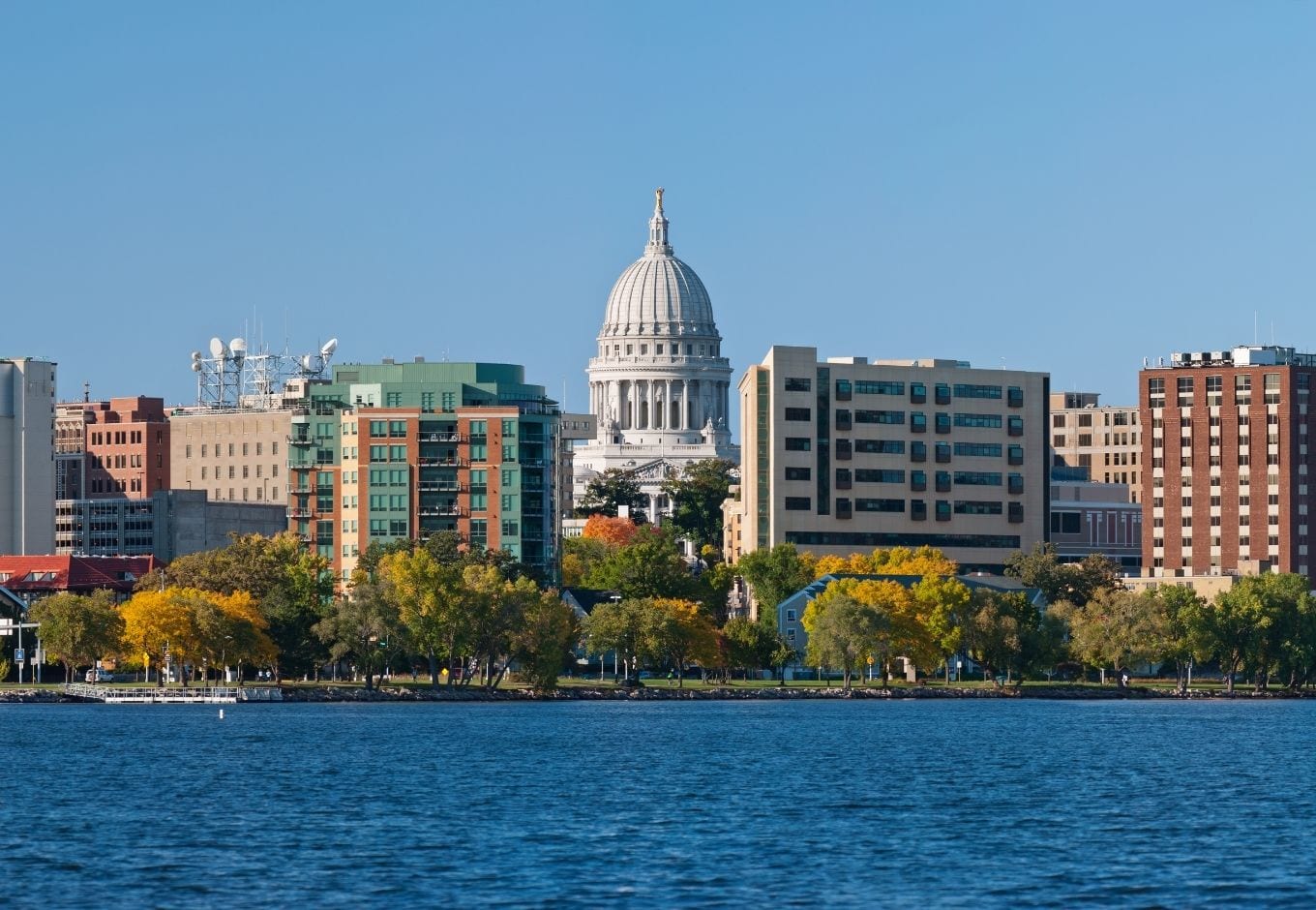 Located between two lakes, Madison is full of beautiful sights, in addition to cheese and beer. The college town offers great prices for those willing to save on their foodie experiences and see it all. While at the same time not compromising on beautiful places to take your weekly Instagram post. You can rent a bicycle in B-cycle stations offering 30-minute rides, or Budget Bicycle Center from $10 for the whole day.
When strolling around the city, make sure to include a visit to the smallest lake, Lake Monona, to indulge in the romantic and picturesque landscape panorama.
Afterward, bring your loved one to Malt House brewery, nicknamed a craft beer oasis and dating back to the Civil War era.
You can also try the amazing Wisconsin cheese at Capitol Square, and shop for cheese curds at Vern's Cheese Inc. in Chilton. Fresh and beer-battered in buttermilk/lager mix, these curds will be a true foodie delicacy.
Madison is placed 122 miles from Chicago, Illinois, and the best and most sustainable travel options to get there are bus rides. They will take around 3 hours, and you can also opt for a train and bus combination (with a change in Milwaukee for the bus – again, you can bring your Fido on Amtrak trains). You can get to Madison starting from $10.
Best Foodie Day Trip From Chicago: Fennville, Michigan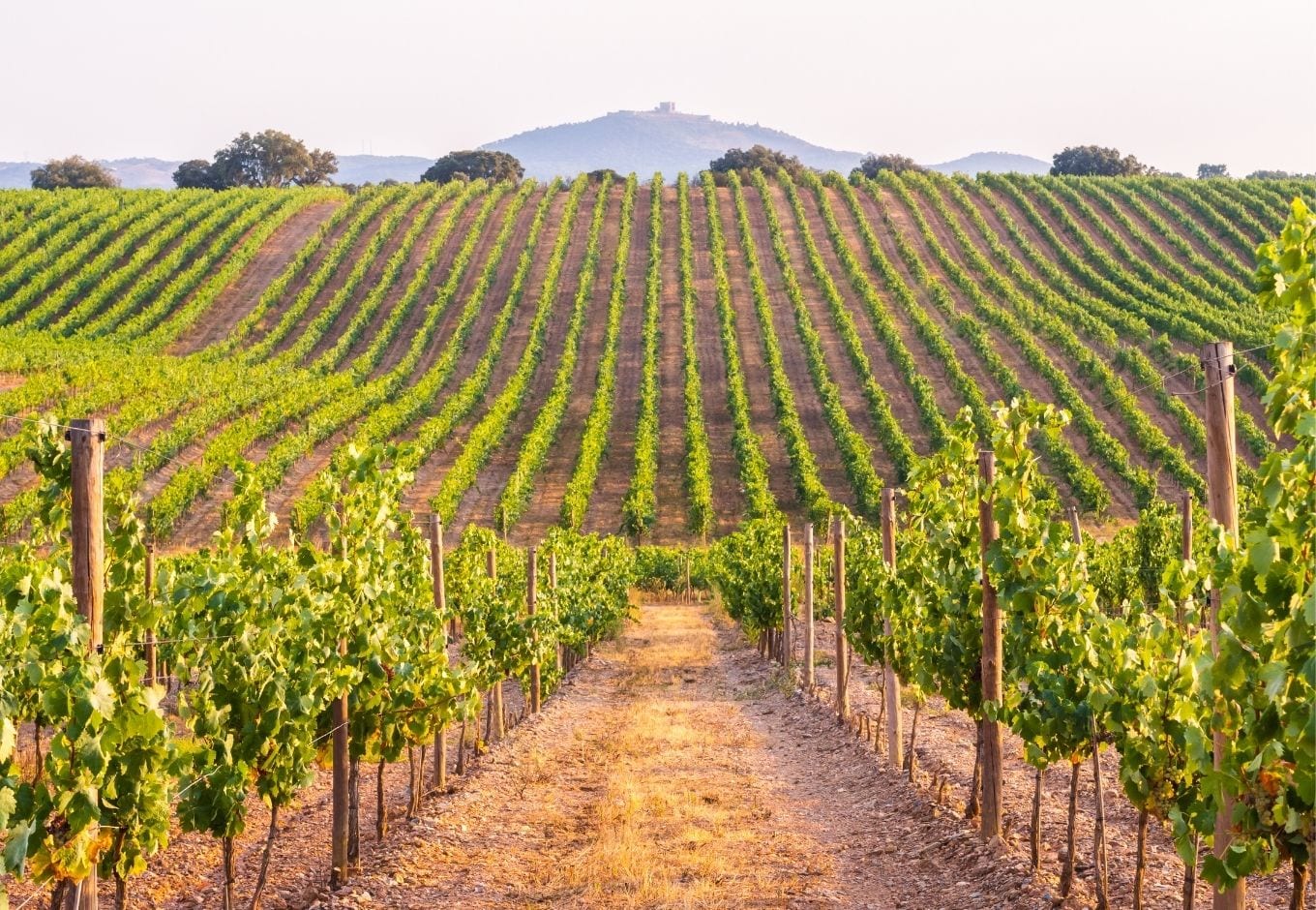 One of the best day trips from Chicago, Illinois, is Fennville, the perfect getaway for those who value some sparkly wine and cider.
Some of the best things to do in Fennville include wine tasting at the Fenn Valley vineyards and going to Virtue Cider, and Blue Star Farms to taste Michigan-grown apple farmhouse cider while indulging in hand-picked blueberries. The Black Star Farms features wine-tasting rooms and a distillery, so you should book the visit beforehand.
Fennville is located 140 miles from the Windy City, and it will take you around 2 hours driving or 3 to 4 hours by bus or train to get there. Depending on the transportation mode, it will cost you $62 – $82 one-way.
Best Summer Day Trip From Chicago: Michigan City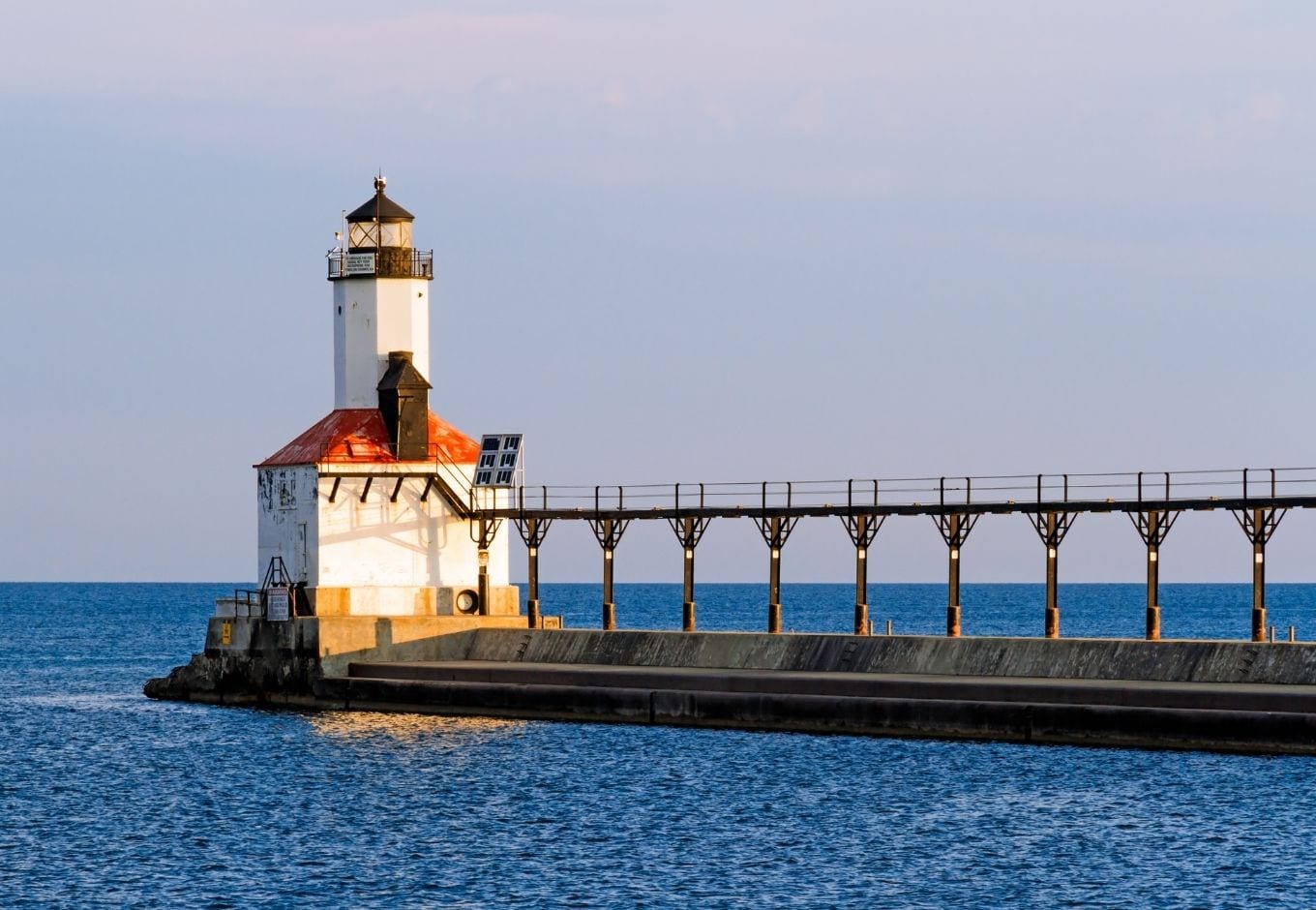 Located on the shores of Lake Michigan, Michigan City offers exciting activities during the summer. When the weather is pleasant and warm, visitors and locals head over to the Indiana Dunes National Park, which hugs 15 miles of Lake Michigan's shoreline. Perfect for some time around nature, the park comprises nine beaches, 50 miles of trails, dunes, and rivers.
After enjoying the endless outdoor activities offered by the Indiana Dunes National Park, don't forget to explore some of Michigan City's top attractions, such as the Michigan City Lighthouse and the 19th-century Grand Barker Mansion.
Michigan City is located 59 miles from Chicago, and the driving time is around 1 hour.
Best Weekend Trips From Chicago
Best Adventure Weekend Trip From Chicago: Niagara Falls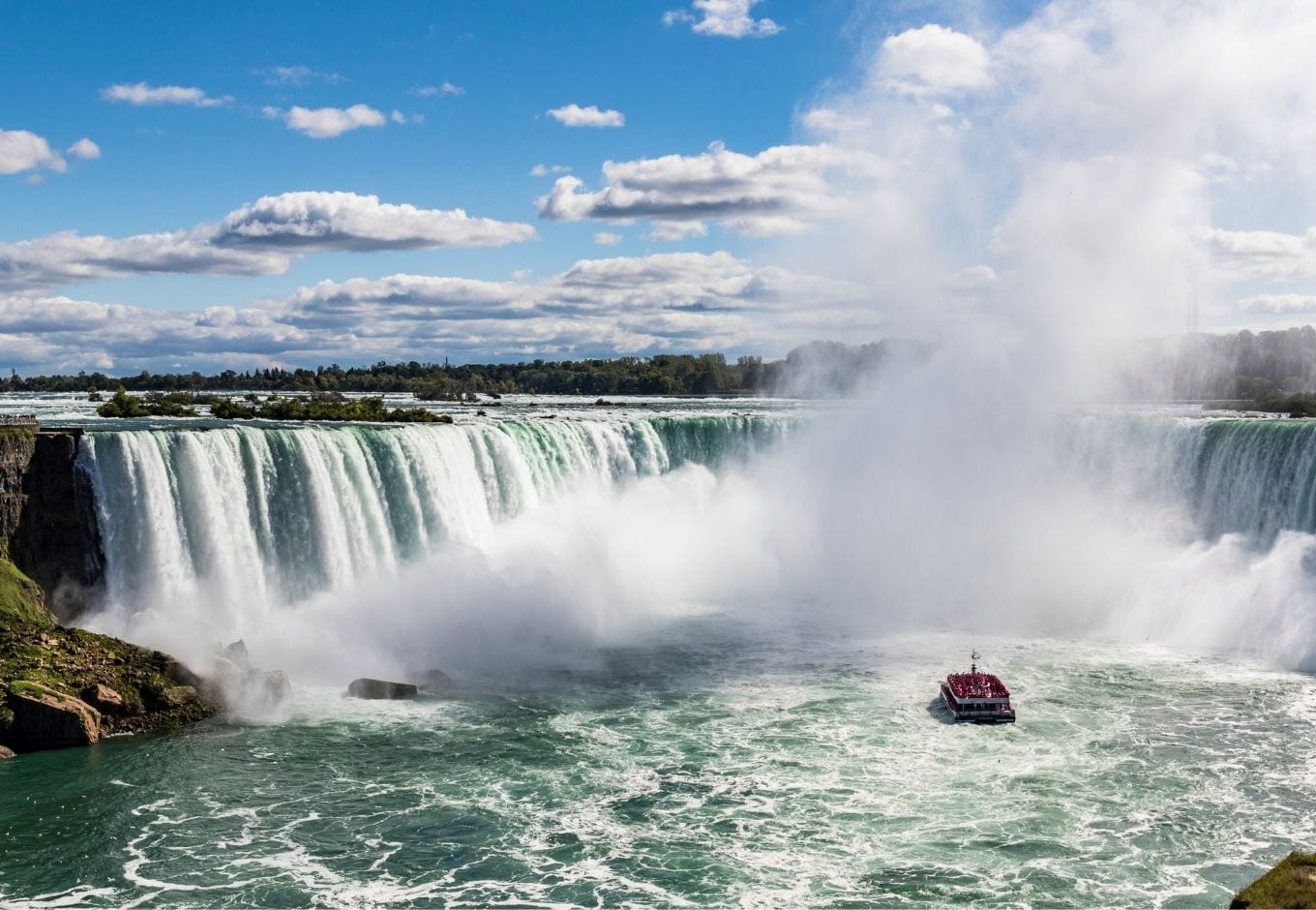 If nature is your calling, then Niagara Falls is the way to go! Although it is rather a 3 day or weekend trip from Chicago, everyone must visit Niagara Falls at least once in their lifetime. You can get to Niagara Falls by train via Buffalo, by bus via Hamilton, or by renting a car and driving for 9 hours.
On the go, stop in Kalamazoo and Flint, as well as drive through London to arrive at Niagara Falls at night. You can also split the road trip into two days.
Arrive at Niagara Falls, sport a poncho, and hop on a boat tour to get closer to the misty water! Boats shuttle visitors to the base of the falls and have since the 1840s. You can also save time to visit the 17th-century Old Fort Niagara on the U.S. side of the falls. The forts have stood the time, and have changed hands between the French, British, and American troops.
Find Hotels in Niagara Falls, Canada
Best Family Weekend Trip from Chicago: Mammoth Cave National Park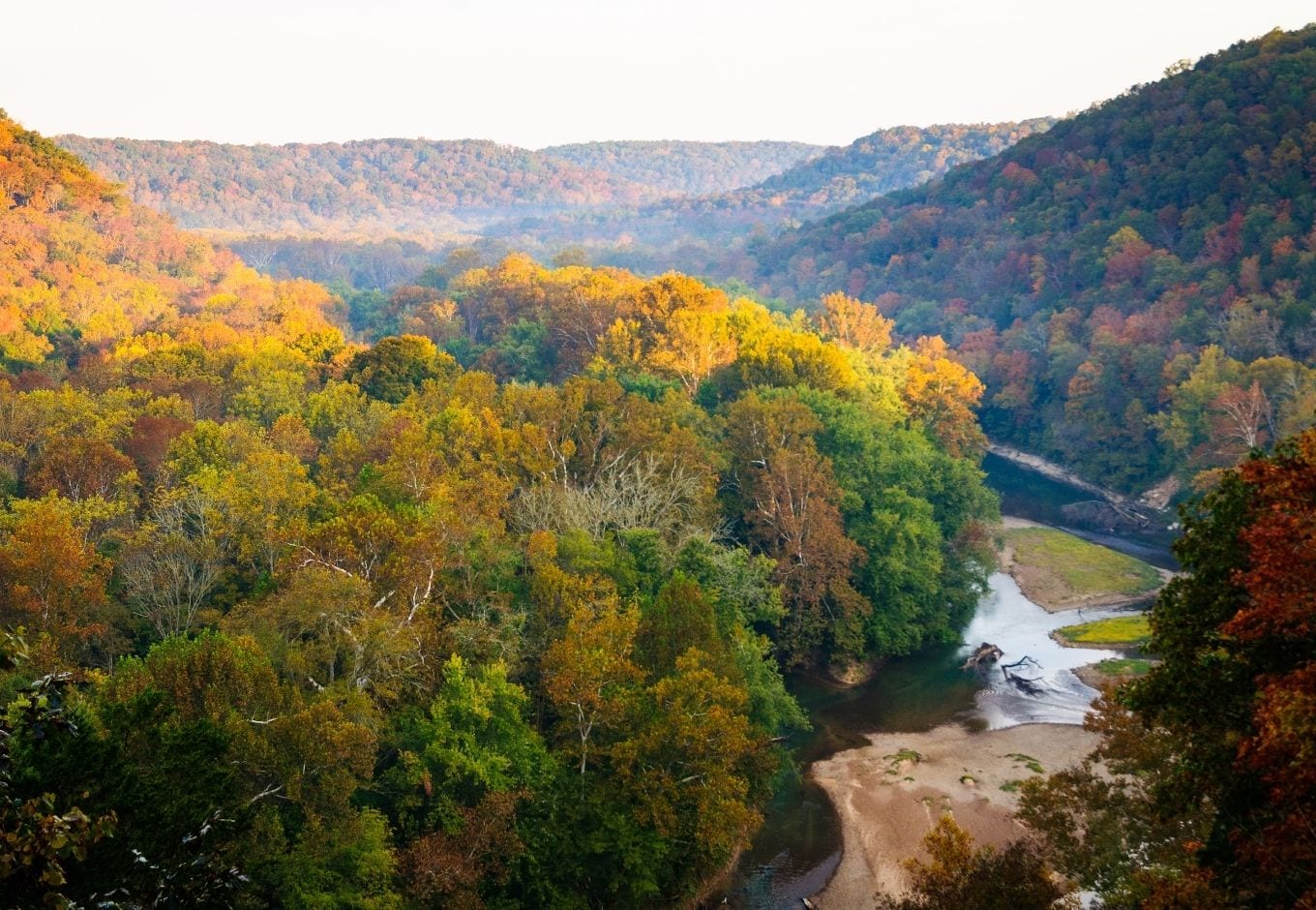 There are several options for you to bring your pet on your outdoor adventure. You can take Mercury's Canine Cruise from $37 for adults, and $8 for dogs. Dogs can sit on your lap while you are learning about Chicago's history. You can also take your small fido on Amtrak trains from Chicago to anywhere for $26 on trips up to seven hours, such as Cedarburg.
If you want to get sportier and give some happy hours to your dog, then Mammoth Cave National Park allows small (up to 6 feet) leashed pets on all surface trails in the park.
Mammoth Cave National Park is also providing a day boarding for your pet (dog and cat friendly) while you are on the cave tour. However, remember to take your proof of vaccination – it is needed upon entering the kennel.
But what's in there for you and your kids? As it is a 7-hour drive from Chicago, you may want to split your trip into a full weekend getaway. After all, visiting the longest cave system in the world takes time. It houses the history of human development and has a rich diversity of plant and animal life, is listed under UNESCO World Heritage Site and International Biosphere Reserve lists.
The park also houses miles of hiking trails, aside from over 30 miles of waterways where you can go kayaking and canoeing.
Just make sure you plan your visit ahead of time. During the Covid-19 pandemic, the Green River Ferry is closed, and river access and ticket availability are limited to ensure the cave's capacity is not overrun.
Find Hotels Near Mammoth Cave, Kentucky
FAQ on Chicago Day trips:
Can I do a day trip from Chicago to Detroit?
To go from Chicago to Detroit, you can take a 5-hour train from $35 one-way and take your small dog with you. To go back and forth, it will take 10 hours, so we encourage you to book a place to stay in Detroit and make it a 2-day or weekend trip instead.
Where to go for a one-day trip from the Chicago center?
Good day, trips from the Chicago center are to Madison, Fennville, or Milwaukee. Chicago Center has a direct train line (we encourage the most sustainable way of transportation) to Holland and Fennville, as well as Milwaukee, and after changing in the Milwaukee bus, you can go to Madison.
What city is 3 hours away from Chicago?
Holland, Kalamazoo, South Bend, Lafayette, Janesville, Milwaukee, and Springfield are good options for a one-day trip from Chicago, as they are under 3 hours by train, bus, or car ride.
What city is under 2 hours away from Chicago?
Lake Geneva, Wisconsin (1h30), Milwaukee, Wisconsin (1h30), South Bend, Indiana (1h40).
Now that you have discovered the top day trips from Chicago, it's time to plan your stay. Find the best hotels and vacation rentals on CuddlyNest to stay at while you explore Illinois' most adventurous sights.
Browse. Book. Stay.
CuddlyNest provides all accommodations to all travelers at the best price. Find unlimited travel inspiration on our blog and social media channels.
Here are some curated readings for you:
Chicago Winter Tips
Instagrammable Places To Eat in Chicago
Chicago City Guide