Planning a vacation to Disney World, Florida, holds great excitement. But travelers often focus too much on the itineraries and accommodations and happen to neglect the details, which are just as important! To fully enjoy your Disney vacation, there are some things you need to be aware of before even leaving your house.
So, to avoid any future inconveniences, like getting sunburnt, having achy feet, or a dead phone, we've created a packing list with all the travel essentials you'll need.
Read on to discover the essentials of CuddlyNest's ultimate Disney packing list. These items will help you stay organized and have the best time while enjoying Disney parks!
Find Places To Stay in Orlando, Florida
Walt Disney World Packing List: 8 Essential Items
Appropriate Clothing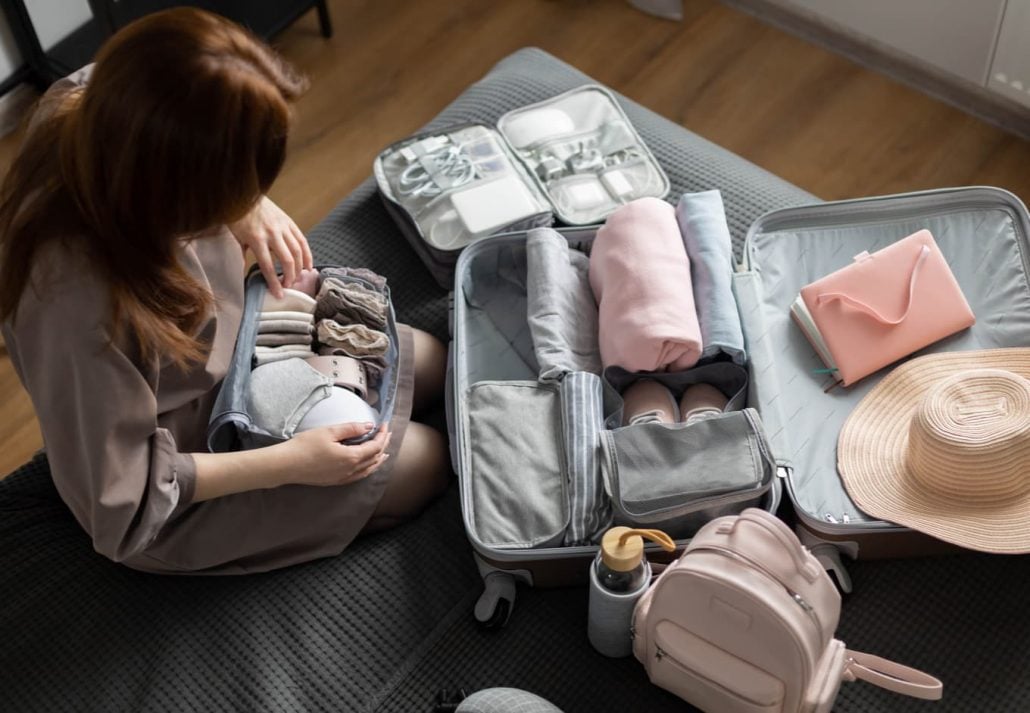 The first thing you have to think about is your wardrobe.
Are you visiting Florida during the summer? If so, you should consider bringing clothes suitable for the hot weather such as light t-shirts, comfortable pants or skirts, and a sun hat.
But don't be fooled: although it may be hot outside, it will be much colder once you get inside any of the restaurants or rides. To have all your bases covered, you should also bring a light jacket or sweater – this way, you'll never get cold, and when you're outside once again, you can store it inside your backpack!
Pro tip: make sure you also bring a bathing suit, especially if you enjoy water rides and visit some of Disney's water parks like the Typhoon Lagoon and Blizzard Beach Water Park.
If you're staying at any of Disney's resorts or combining your Orlando trip with a beach vacation in Florida, bring your bathing suits, beach towels, and a beach bag. You can leave them in your hotel room so you don't have to stroll around the theme parks carrying them while they're wet.
Comfortable Walking Shoes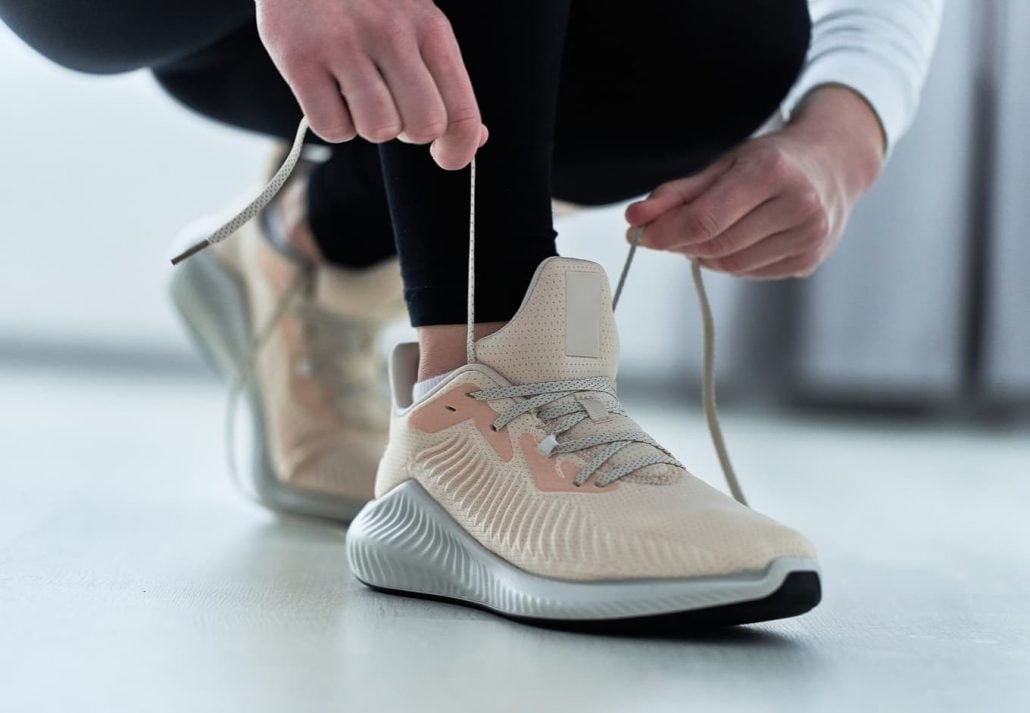 90% of the time at Disney is spent walking around or standing in lines, meaning it's essential that you bring comfortable walking shoes.
Ideally, your walking shoes must be padded, easy to put on, and transpirable since the Florida heat is no joke. Bring some flip-flops, just in case your shoes get wet, and they start hurting your feet. Also, if you're staying at the resort, flip-flops will also come in handy.
And don't forget that comfortable shoes don't necessarily have to mean ugly ones. You're at Disney to have a good time, so choose some that are easy to walk in but also make you feel good about yourself!
Water-Resistant Backpack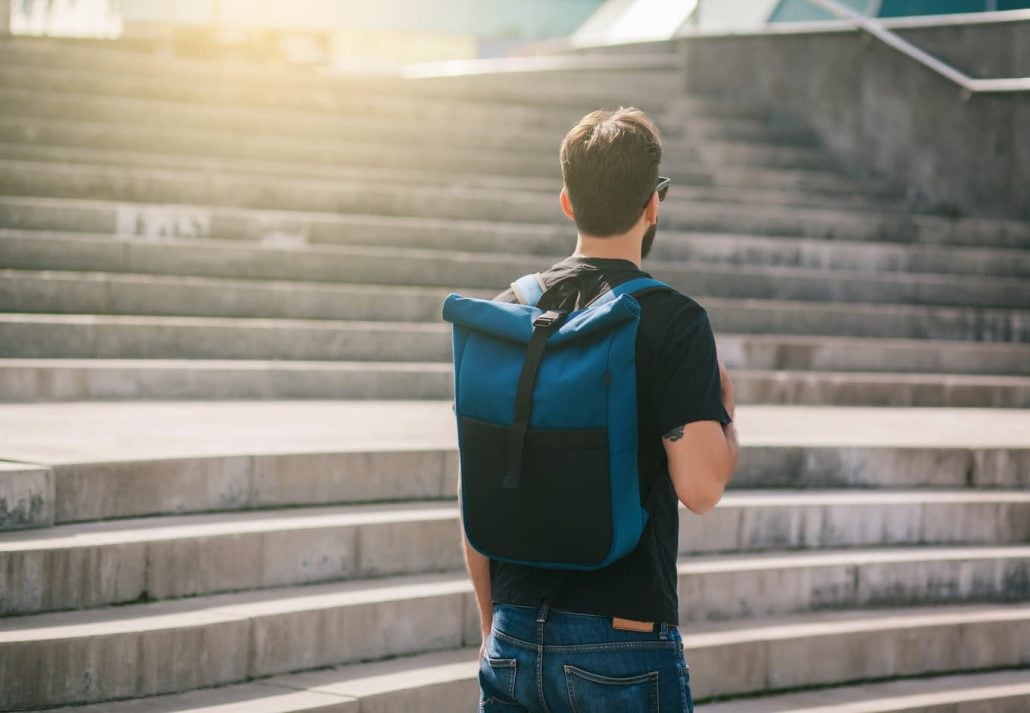 Some rides will leave you with fun stories to tell, but they'll also get your clothes and backpack soaking wet.
Your treasured backpack, where all your precious items must be kept dry and safe. So getting a water-resistant backpack with light and breathable material (critical in the Florida heat) is a must! It'll dry pretty quickly and avoid getting all your stuff wet. They're designed to stay cool while hiking and other strenuous activities… so visiting Walt Disney World qualifies.
Also, we recommend packing a waterproof phone case, which will come in handy while riding Splash Mountain and other similar attractions.
Rain Ponchos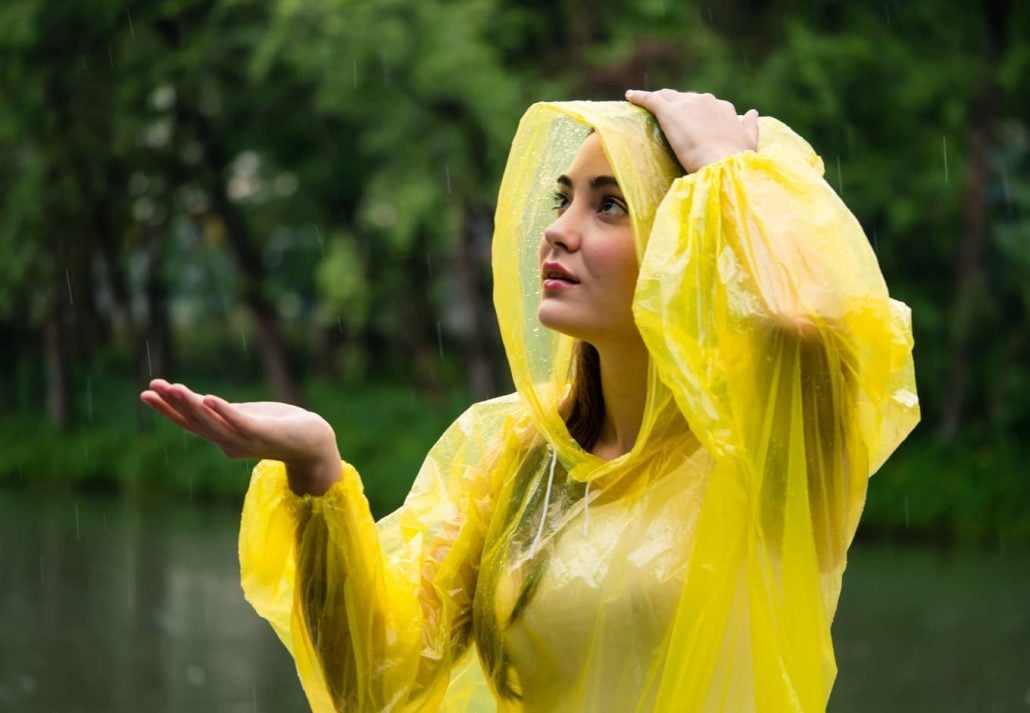 The rainy season normally begins in late May and runs through mid-October in Florida. So, make sure you pack some lightweight rain ponchos, which are a better option than umbrellas (they take up too much space).
Sun Protection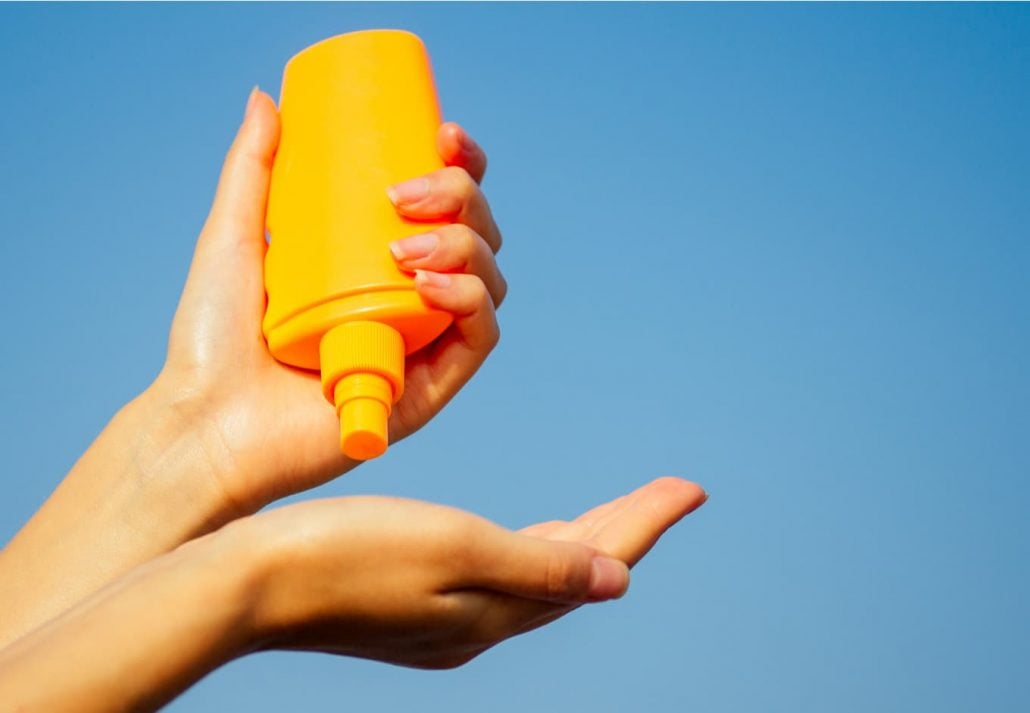 Remember that heat we were talking about before? You should also be aware of what the sun does to your skin!
So, one of the most important things you must consider in your Florida packing list is bringing the best sunscreen or sunblock and applying it throughout the day. Consider also wearing a sun hat or a visor and maybe even buying a water spritzer. All these things will work together to keep you cool and to keep the heat strokes at arm's length.
Sunglasses are also a must!
Refillable water bottle (with a filter!)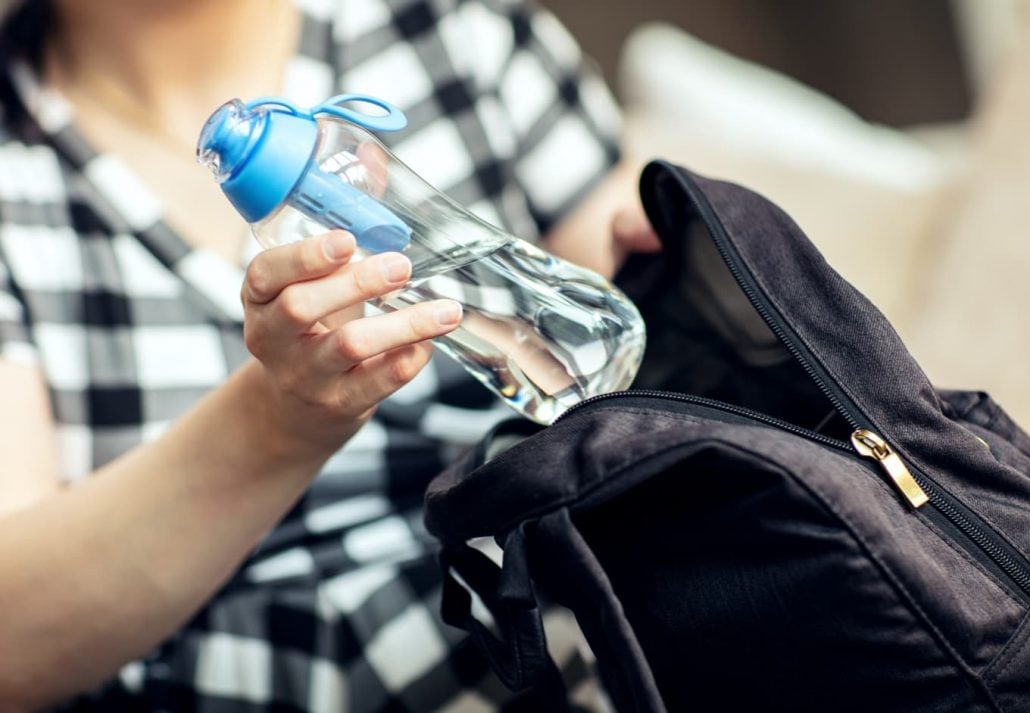 You should bring your refillable water bottle to save money on your Disney trip. The park has public fountains, so you won't have to buy water.
But beware: the Florida water is not the best, so opt for water bottles that have a filter, so you can save money and drink clean, tasty water.
It's important to keep hydrated throughout the day, and it will allow you to enjoy all the parks have to offer.
External battery charger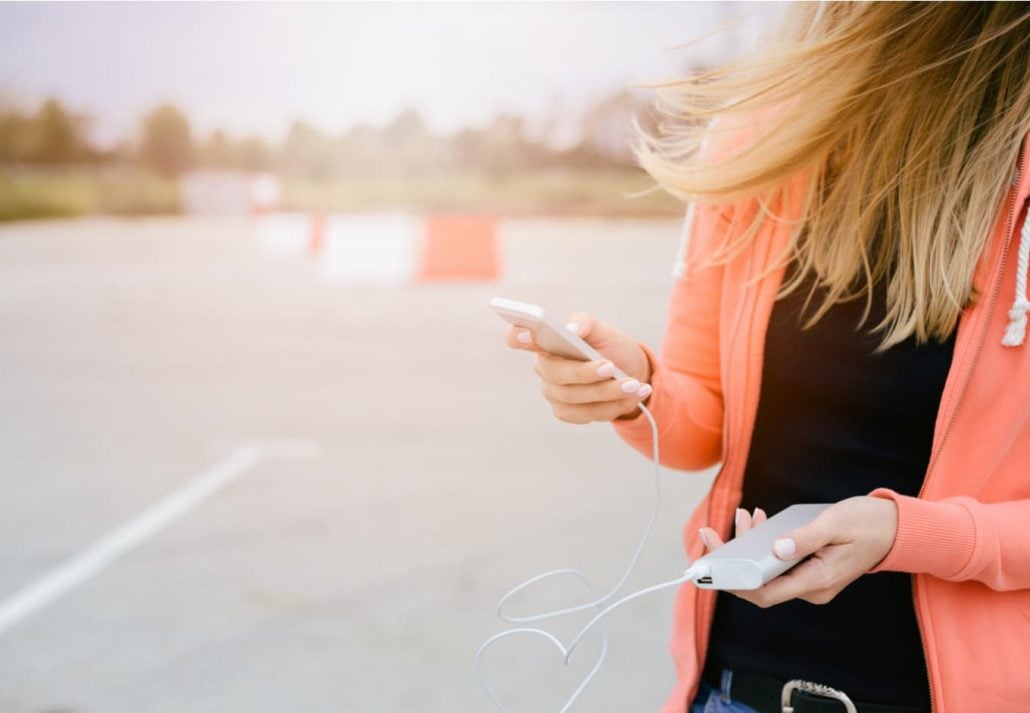 Looking at the maps or taking pictures: your phone will be in your hand 99% of the time. And thanks to poor reception in the parks, and the need to check wait times, plan apps, or share photos via social media, it will probably drain your phone's battery pretty fast.
So be sure to bring your own external battery charger (and remember to charge it before going!) to keep it up and running the entire day.
If you plan on taking pictures, you might also want to bring a camera battery.
Ziploc Bag for Wet Clothes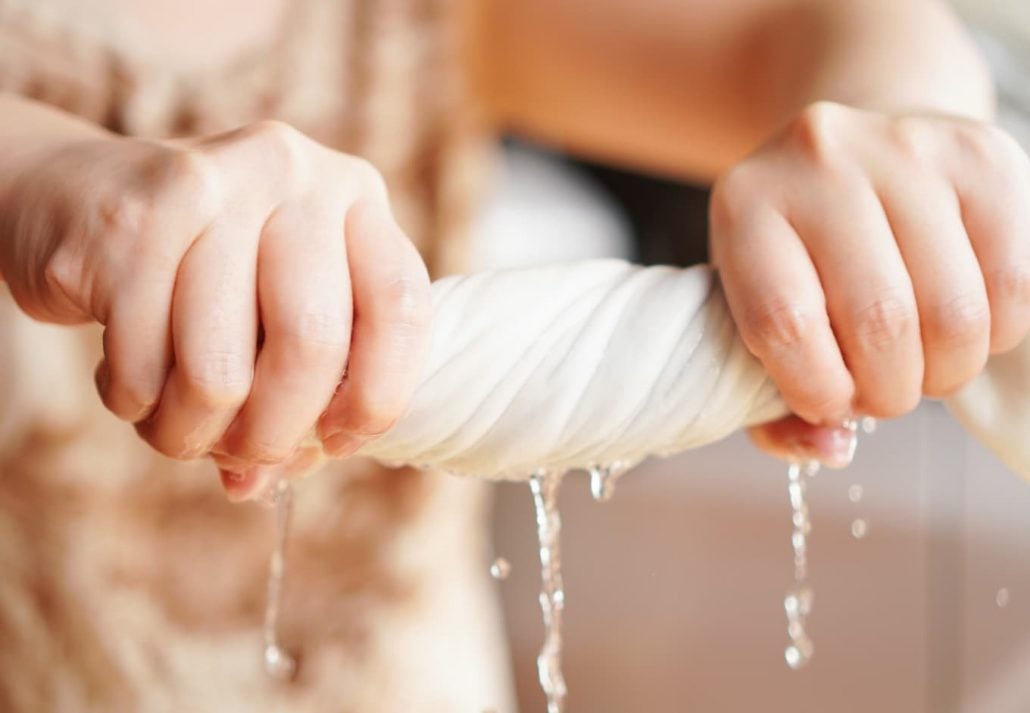 These come in handy, especially if you plan on enjoying Disney's splash rides and water parks. So, if you don't feel comfortable walking around the parks with your soaking clothes on, bring a dry change with you, and put the wet ones inside the bag. Simple and efficient!
Face Masks and Hand Sanitizer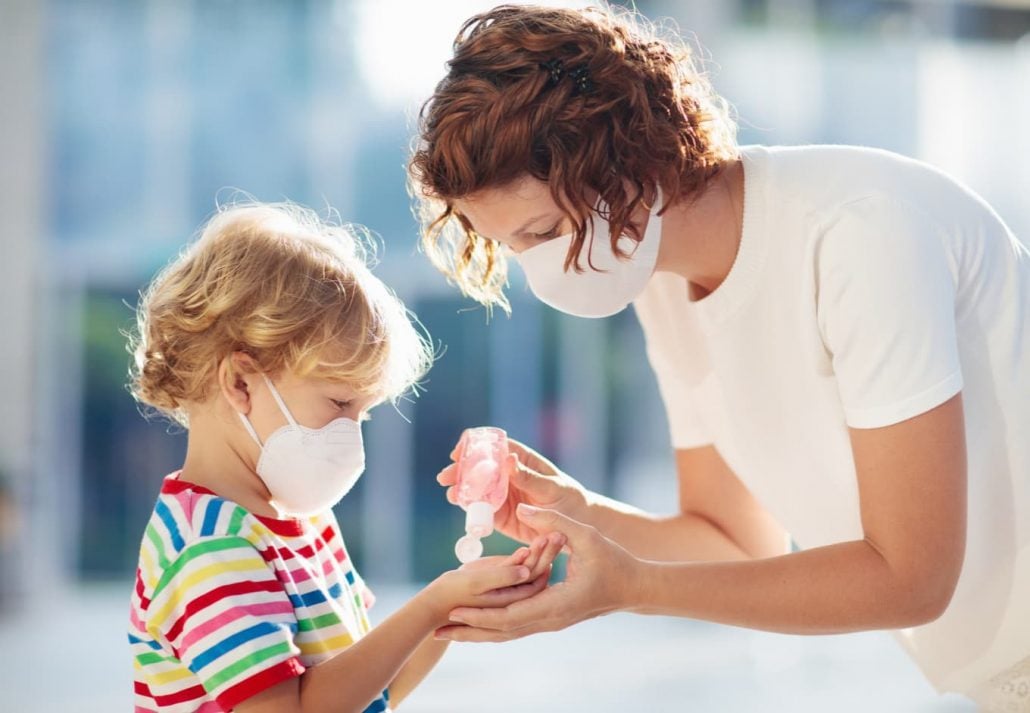 Disney World still requires all guests ages two and up to wear masks in all indoor locations, including restaurants. So ensure you bring some with you, aside from hand sanitizers, for extra safety.
First Aid Kit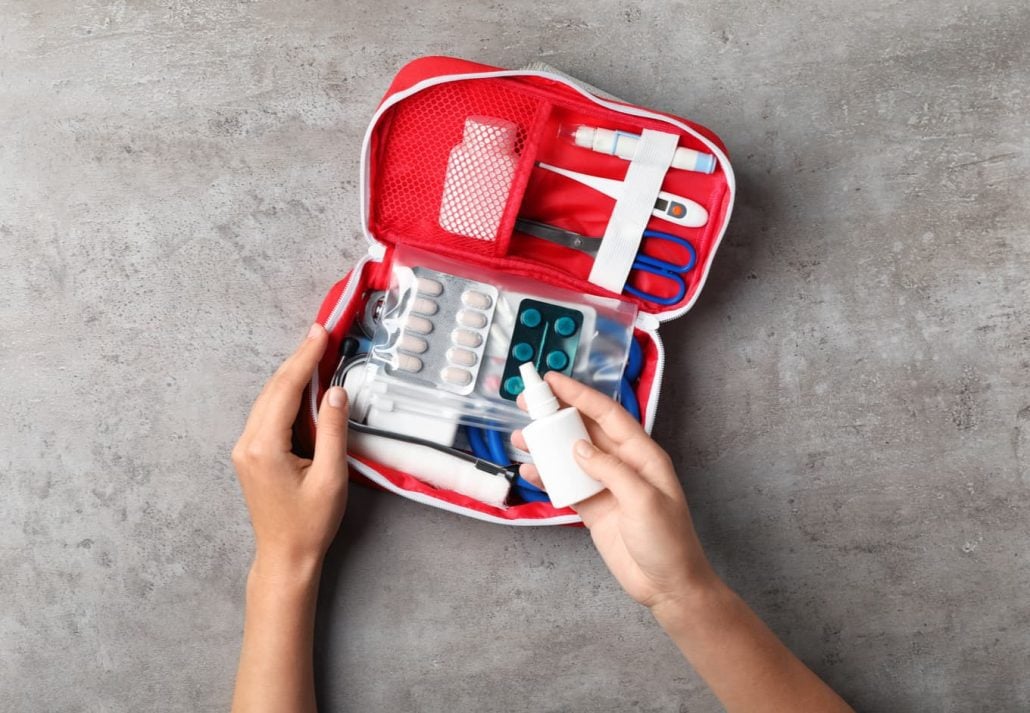 Since you're probably spending hours exploring Disney's theme parks, it's a great idea to pack a small first aid kit with you. Essential items include bandaids for any blisters that might be created, pain relievers, and motion sickness medication.
Add bug spray to your first aid kit, or risk being eaten alive by mosquitos and gnats.
FAQ
What should I pack to go to Disney World?
Disney World packing checklist:
Appropriate clothing;
Comfortable walking shoes;
Water-resistant backpack;
Rain ponchos;
Sun protection;
Refillable water bottle;
External battery charger;
Ziploc bag for wet clothes;
Face masks and hand sanitizer;
First aid kit.
What should I pack in my Disney day bag?
Disney World day bag packing checklist:
Water-Resistant Backpack;
Rain Poncho;
Sunscreen;
Refillable water bottle;
Phone and/or camera;
External battery charger;
Ziploc Bag for Wet Clothes;
Hand Sanitizer;
Kleenex/Wet Wipes;
First Aid Kit;
Glow Sticks;
Travel Documents/Cash.
What should you not wear at Disney World?
Costumes and masks (guests age 14 or over);
Clothing displaying offensive messages/language;
Excessively torn clothing;
Clothing that is not appropriate for a family environment.
Can you be shirtless at Disney World?
All Disney theme park guests are required to wear shirts and shoes at all times.
What should I pack for a 7 day trip to Florida?
Comfortable shoes;
Lightweight Layers;
Rain jacket;
Sunhat;
Sunscreen;
Bug-spray;
Sunglasses;
Swimwear.
Browse. Book. Stay.
CuddlyNest provides all accommodations to all travelers at the best price. Find unlimited travel inspiration on our blogs and our social media channels Facebook, Instagram, Pinterest
You May Also Like:
The 10 Best Beaches Near Orlando, Florida
15 Unbeatable Florida Family Vacations with Kids
The 4 Best Family-Friendly Vacation Spots in Orlando
The 15 Best Long Weekend Getaways In The US
The Ultimate North America Travel Guide
10 Best Day Trips From Naples, Florida
The Ultimate Guide For a Pet-Friendly Holiday in Florida
The Best Time To Visit Orlando, Florida
7 Amazing Water Parks In Orlando, Florida
8 Best Hotels Near SeaWorld Orlando, Florida
9 Best Hotels In Orlando, Florida
The 5 Best Hotels Near Downtown Orlando, Florida
The 8 Best Hotels Near Orlando Airport
The 9 Best Pet-Friendly Hotels In Orlando, Florida
The Best Hotels Near Disney World Orlando