Colorful, exciting, vibrant, and smile-inducing land, Mexico still reigns as one of the most fascinating tourist destinations in Latin America. While visiting the country, travelers are spoiled by choice with a teeming concoction of attractions that range from paradisiac beaches and nature reserves to otherworldly festivals and architectural enigmas.
Mexico has surely carved out an enviable reputation for its world-class food and welcoming locals, but there's a lot more to know about this beguiling land. For instance: did you know that Mexico invented color TV? And that the country is home to the largest pyramid in the world? Yes!
There's a whole heap of mind-blowing and cool facts about Mexico that you might know! Keep reading the post for the entire list of the 50 most fascinating facts about Mexico.
Quick Mexico Facts
| | |
| --- | --- |
| Capital | Mexico City |
| Official Language | Spanish |
| Country Code | 52 |
| Currency | Mexican peso (MXN) |
| Time Zone | GMT-5 |
| Population | 127.6 million (2019) |
| Location | North America |
| Area | 1.973 million km² |
| Neighboring countries | Belize, the United States, and Guatemala. |
| Anthem | "Mexicans, at the cry of war" |
50 Interesting Facts About Mexico
Mexico's History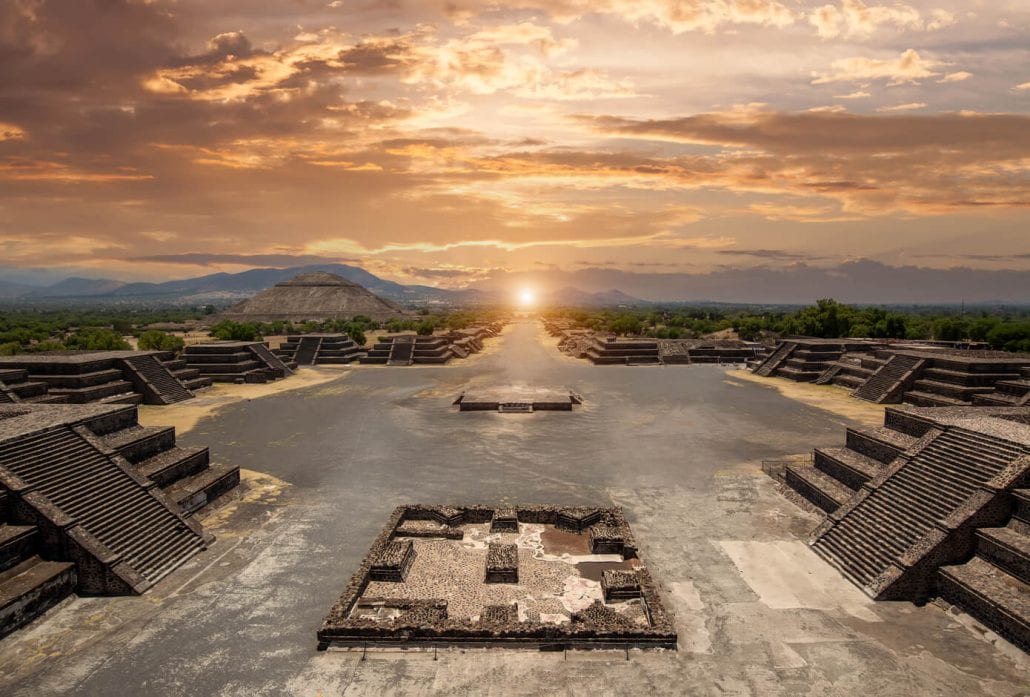 Here are some fun facts about Mexico:
1. Mexico's name is not Mexico! Since 1824, when Mexico's government ratified its first-ever constitution, the official name of the country has been "The United Mexican States".
2. Mexico had a nickname. Under the rule of Spain, central and southern Mexico was known as "New Spain".
3. The national symbol of Mexico (coat of arms) is a golden eagle standing on a nopal (cactus) holding a snake in its beak.
4. Birth control pills were invented in Mexico. Luis Ernesto Miramontes Cardenas, a 25-year-old Mexican chemist came up with the progestin norethisterone used in one of the first three oral contraceptives.
5. First Printing Press In America. Located in Mexico City, the House of the First Printing Press in the Americas is home to the first printing press to be established in the New World.
6. Mexico is one of the cradles of civilization. Alongside Egypt, Mesopotamia, the Indus Valley, China, and Peru, Mexico is identified as one of the six cradles of civilization.
7. Mexico was home to many advanced Mesoamerican civilizations, most notably the Maya and the Aztecs.
8. The earliest complex civilization in Mexico was the Olmec culture (c. 1200–​400 BCE). They settled in the Gulf of Mexico in the present-day Mexican states of Veracruz and Tabasco.
9. Established between 800 and 200 B.C., Cholula is the oldest city in Mexico.
10. The Aztec people, which inhabited Central Mexico in the 14th, 15th, and 16th centuries, were wiped out after getting sick from diseases that the Spanish brought with them in the early 1500s.
Mexican Food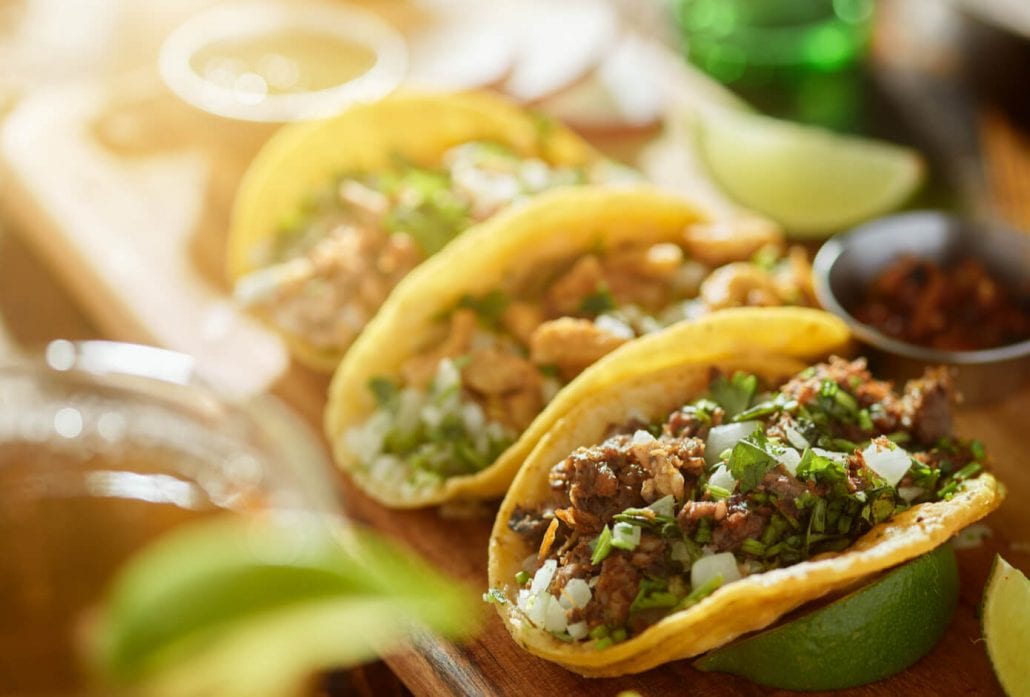 11. Mexico has 59 varieties of indigenous corn, which are a wild form of the same species called teosinte.
12. Chocolate comes from Mexico, as the cacao plants were first found in ancient Mesoamerica, (present-day Mexico). The Olmec, the earliest civilizations in Mexico drank the chocolate during rituals and used it as medicine.
13. Thanks to its richness of flavors, textures, and ingredients, Mexican food became an important part of Mexico's culture. In 2010, Mexica cuisine was recognized as a piece of UNESCO's Intangible Cultural Heritage of Humanity
14. You would be surprised to know, but tacos are really old invented and were invented somewhere between 1,000 and 500 B.C.!
15. Tomatoes actually originated in Mexico! This edible berry, often associated with Italian cuisine, was brought from Mexico to Europe in 1519 by Cortez, a Spanish explorer.
16. Tamales are more than 8,000 years old. These delicious wrapped treats originated in n Mesoamerica as early as 8000 to 5000 BC. They were also considered sacred by the Aztec and Maya civilizations, and dubbed "food of the gods".
17. Fajitas are not entirely Mexican dishes! They're actually a Tex-Mex delicacy, which means a fusion between American (Texan) and Mexican cuisine.
18. The most traditional way of drinking tequila in Mexico is neat — without lime and salt.
19. A colorful array of native fruits is grown in Mexico. Some of the country's most exotic fruits are mamey sapote, guanabana, and huaya. The picture-perfect pitaya (dragon fruit)? Also from Mexico!
20. Mexican dishes often are prepared with unusual ingredients like sal de gusano (worm salt), scamoles (ant egg sac), and cow eyeballs (for the eyeball tacos).
Recommended Read: The 7 Best Restaurants In Mexico
Mexican Culture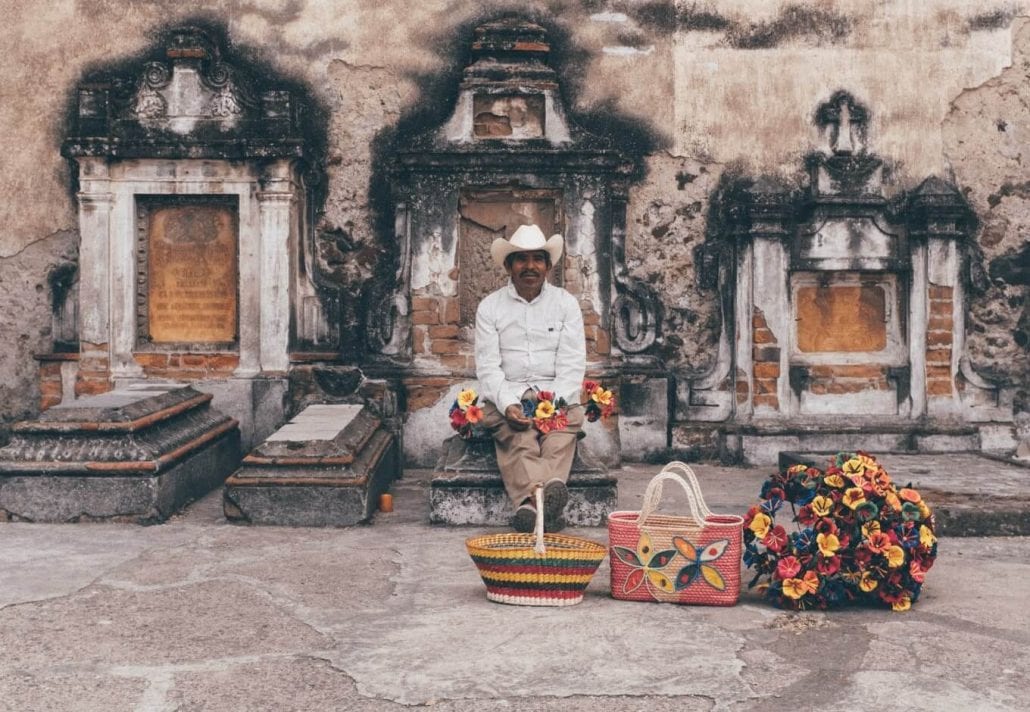 21. 68 languages are spoken in Mexico, 63 of which are indigenous. Of the indigenous languages spoken in Mexico, Nahuatl and Maya are the most widely used.
22. The color tv was invented in Mexico! In 1941, Mexican electrical engineer Guillermo González Camarena created the "Chromoscopic Adapter for Television Equipment" which was an early color tv transmission system.
23. A surprising fact that most people don't know about is that Mexico is home to the world's largest pyramid, the Great Pyramid of Cholula. Also known as Tlachihualtepetl, the pyramid is located in an archaeological site in San Andrés Cholula, and it was originally constructed over 2000 years ago.
24. There's a museum dedicated to Frida Kahlo in Mexico. Also known as the Blue House, the museum is set in the building where the famous Mexican painter grew up and lived with her husband Diego Rivera.
25. Mexico is home to Chichén Itzá, a UNESCO World Heritage Site that was elected as one of the "New Seven Wonders Of The World".
26. Día de Los Muertos (The Day of the Dead) is Mexico's most important festival. But, contrary to what many believe, this colorful celebration is not the same as Halloween. The festival originated in ancient Mesoamerica (Mexico and northern Central America) to celebrate those who have passed away. There is plenty of festive music, and no crying or grieving.
27. Mexican children don't receive gifts on Christmas. Instead, they get presents on January 6th, when Mexicans celebrate Three Wise Men Day.
28. The typical Mexican sombreros were created with wide brims to protect men from the scorching hot sun. The word "sombrero" actually comes from the Spanish "Sombra" which means "shade" or "shadow".
29. Mexico has its own NASA space program, called The Mexican Space Agency. And while the program won't be sending astronauts into space, it promotes space-related activities in Mexico.
30. Believe it or not, most Mexicans don't celebrate Cinco de Mayo! The holiday, which commemorates the Mexican Army's victory over the French Empire in 1862, is mostly celebrated in the state of Puebla and in the United States.
Mexican Geography & Cities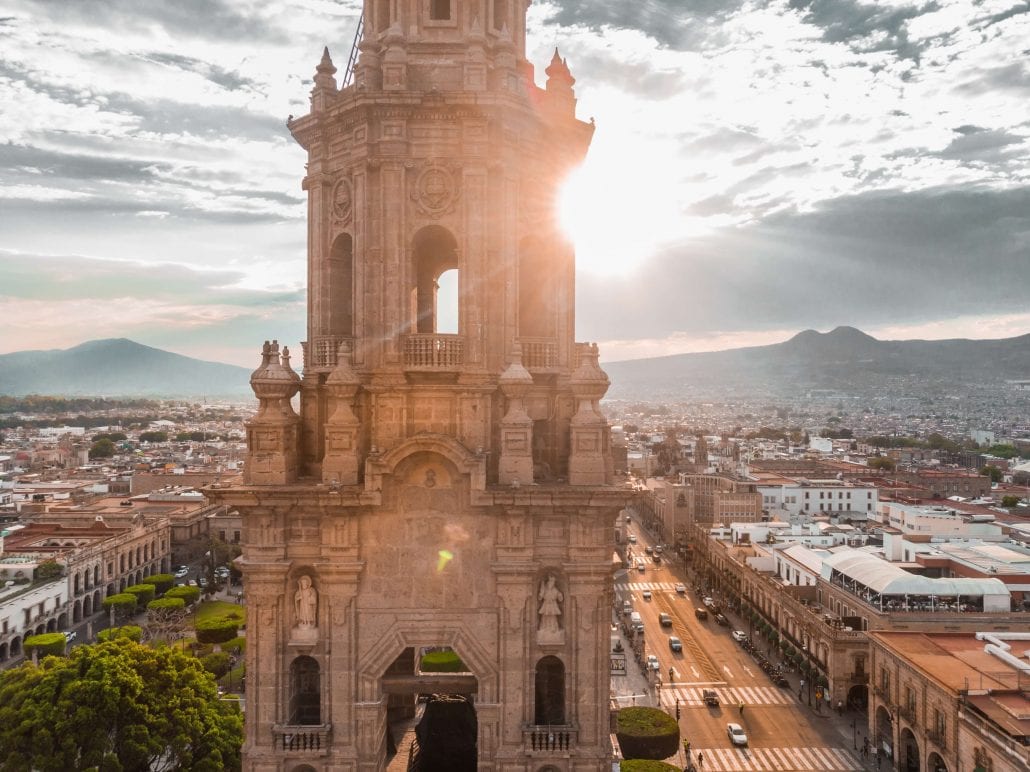 31. Mexico City is about as safe as New York City.
32. Mexico has 34 UNESCO world heritage sites.
33. Mexico City is sinking every year because 70 percent of the water people rely on has been pumped out from the aquifer beneath the city.
34. The country is a paradise for history buffs, as it's home to 37,266 registered archeological sites!
35. Mexico is the most populous Spanish-speaking country in the world.
36. …and the world's 13th-largest country by land area.
37. Mexico encompasses 62 indigenous tribes spread across 18 states.
38. With a population of over 129 million people, Mexico is the 10th most populous country in the world.
39. With over 180 museums, Mexico City flaunts the second-highest number of museums in the world (after London).
40. Mexico is home to over 30 pyramids. The Great Pyramid of La Venta, built around 900 B.C.E. in the state of Tabasco, is the oldest one.
Mexico's Great Outdoors And Nature
41. Home to bountiful wildlife, Mexico ranks fifth in the world when it comes to natural biodiversity, boasting some 50,000 plant species.
42. There are 48 active volcanoes in Mexico.
43. …including the world's smallest volcano: the 43 ft tall Cuexcomate Volcano, in Puebla city. Compared to Hawai's Mauna Loa, which stands 13,678 feet tall, this Mexican volcano is super tiny!
44. And since we're talking about volcanoes: Mexico is also home to the inactive Pico de Orizaba, which reaches 18,491 ft above sea level and it's the country's highest peak.
45. Mexico contains 47,539 named mountains. Some of the most prominent include the Sierra Madre Oriental mountain range, formed about 60 million years ago, and the Sierra Madre Occidental, which forms the western border of the Mexican Plateau.
46. Regarded as the world's smallest dog, the Chihuahua dogs are named after the Mexican state of Chihuahua, where they are believed to have originated.
47. But the national dog of Mexico is actually the Xoloitzcuintli.
48. The city of Oaxaca is home to the stunning Hierve el Agua, the only petrified waterfalls in Mexico.
49. Covering nearly 250,000 square miles across six Mexican states and parts of Texas and New Mexico, the Chihuahuan Desert is the largest desert in North America.
50. Mexico is dotted with almost 500 beaches, which provide safe havens for the summer-lovers.
Best Travel Destinations In Mexico
Mexico City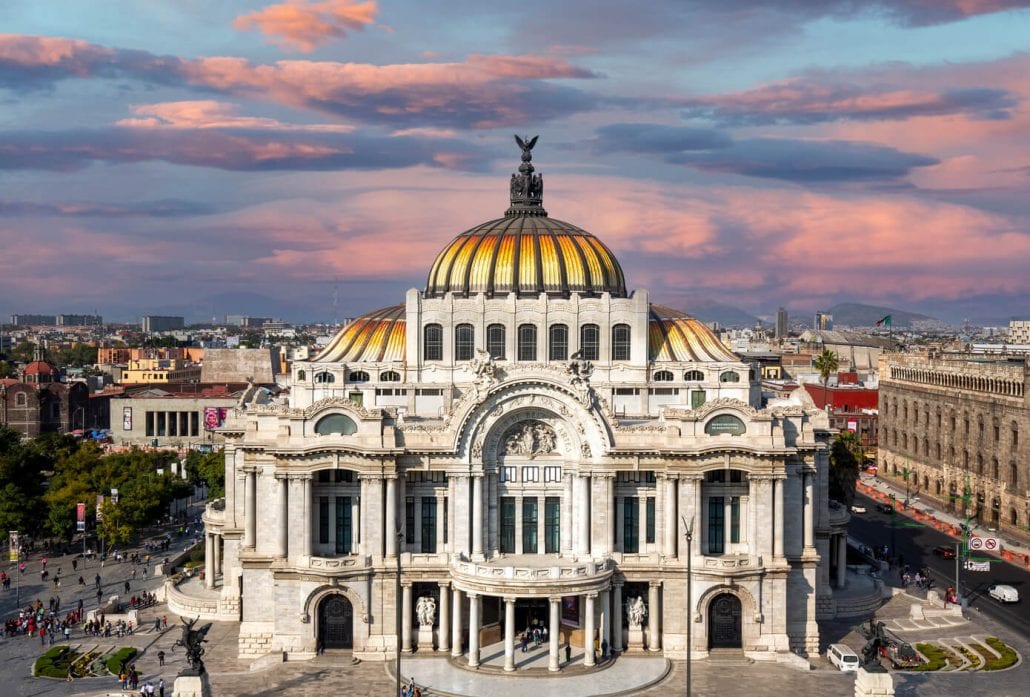 A place of buzz and vibrancy, Mexico City is a great first stop for any Mexican adventure. The capital city of Mexico is a veritable wonderland for the most inquisitive urbanites who are seeking an authentic cosmopolitan experience. In there, expect to come across a stellar selection of world-class museums — from MUAC to Frida Kahlo Museum —, a well-preserved historic city center dotted with colonial buildings and an unlimited variety of food and dining in every class.
After taking in Mexico City's pulse-pounding energy, what about heading over to explore the most Insta-worthy beaches in Mexico?
Find Places To Stay In Mexico City
Tulum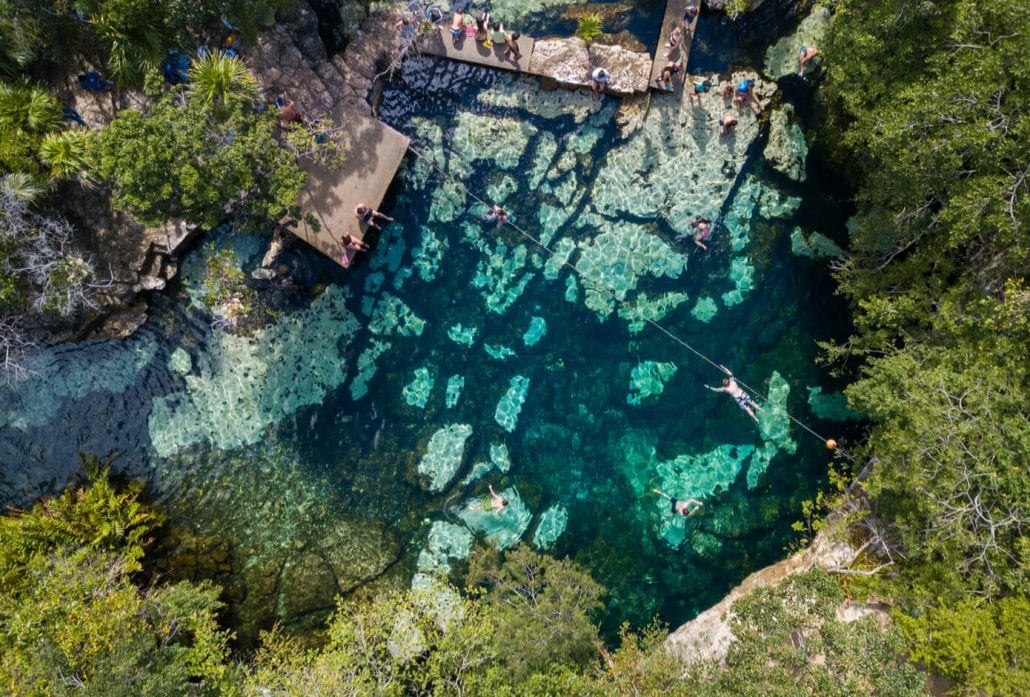 Located on the Caribbean coast of the state of Quintana Roo, within a 90-minute drive south of Cancun, Tulum has all of the features that travelers long for in a vacation destination. There are mesmerizing beaches with a jade green glow and staggering palm trees, trendy restaurants, hip beach clubs, boho-chic hotels, and fantastic cultural sights.
Aside from soaking up the sun in Playa Paraíso, and snorkeling in the turquoise waters of Gran Cenote, travelers can also visit Tulum's famous Mayan ruins. Perched high on a cliff, this ancient Maya settlement offers the most stunning views of the ocean.
Oaxaca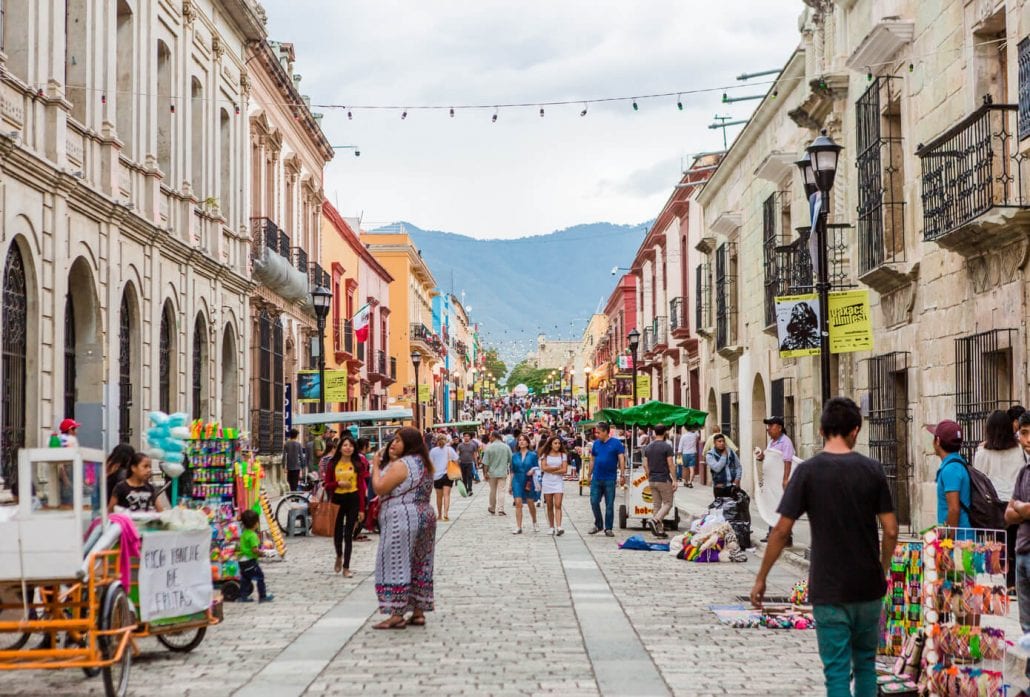 Filled with evocative historical sights, Oaxaca is a must-visit destination for those seeking a high-caliber cultural experience in Mexico. Listed as a UNESCO Heritage Site, the city encompasses a plethora of colonial buildings, archaeological sites, and vivid remnants of native Zapotec and Mixtec cultures.
Travelers can visit Oaxaca in July, to catch a glimpse of the famous Guelaguetza festival — one of the city's most precious cultural assets —, or during the spring to marvel at the local historical attractions. Some of the must-visit places in Oaxaca include the Oaxaca Cathedral, which boasts a gorgeous Baroque façade, the Benito Juárez Market, and the historic settlement of Monte Albán, founded in the sixth century B.C.
Isla Cozumel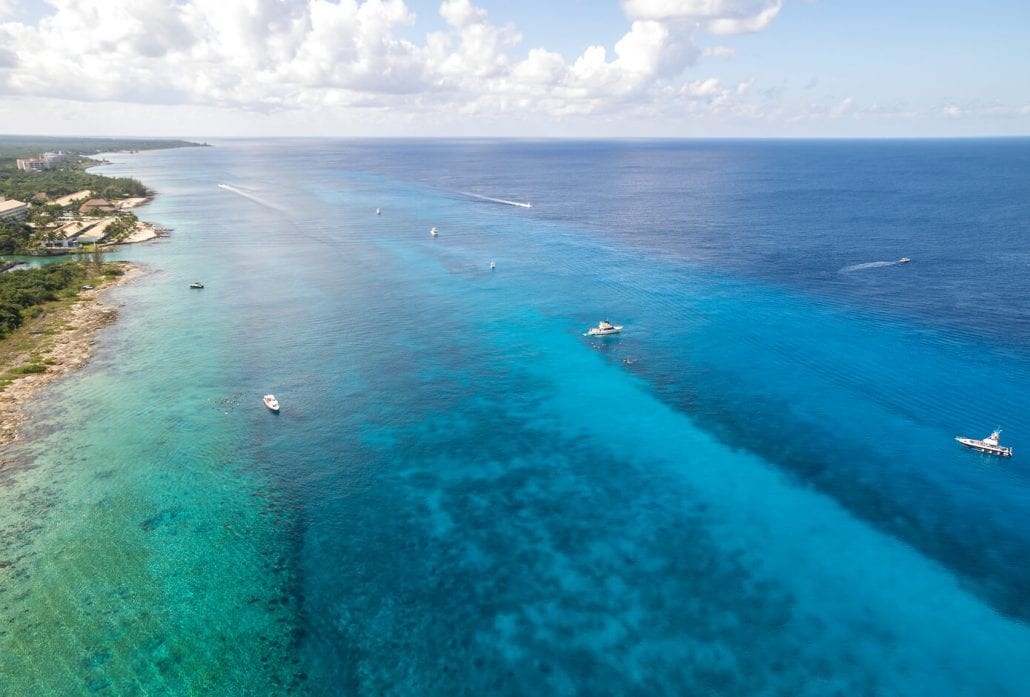 Thanks to its immaculate beaches lapped by transparent waters and alabaster white sand, Isla Cozumel is a prime tourist destination in Mexico. This paradisiac island, gloriously located on the Caribbean Sea, rewards families with kids with a robust line-up of activities.
Travelers can go scuba diving and marvel at the colorful Palancar Reef, which stretches over three and one-half miles, explore the local beaches, and visit the idyllic Laguna Chankanaab and the National Marine Park.
Chichén Itzá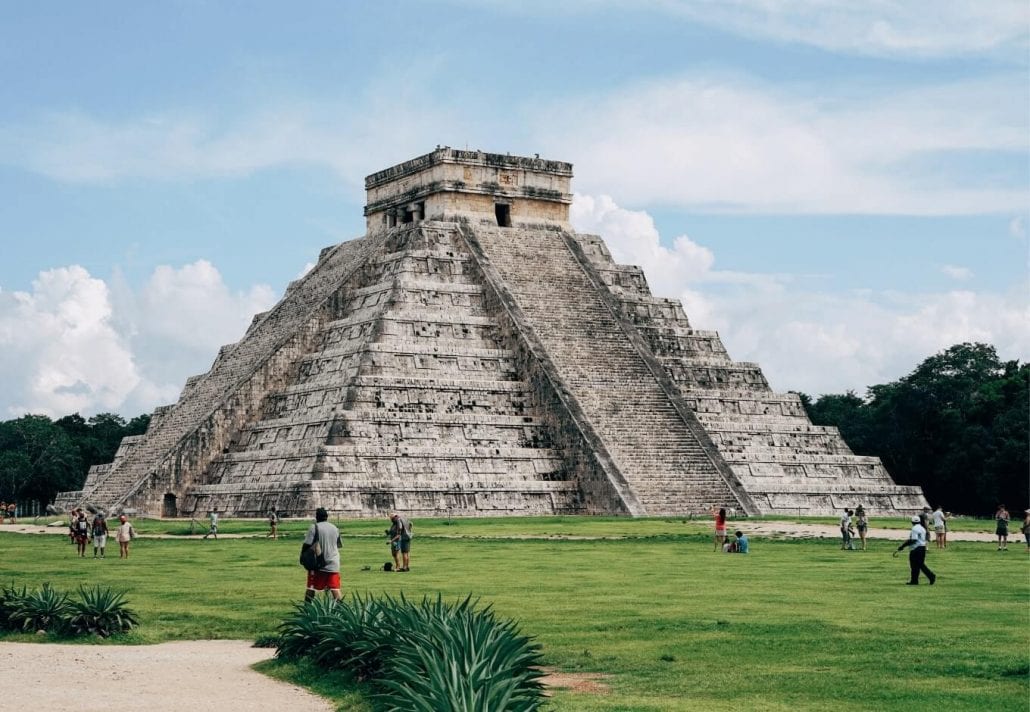 Visited by over 2 million travelers each year, Chichén Itzá is one of the most fascinating archaeological sites in Mexico. This ancient ruined city lies on the northern half of Mexico's Yucatan Peninsula, and it encompasses a collection of stone buildings.
The center portion of Chichén Itzá is starred by El Castillo, also known as the Kukulkan Pyramid, which is one of the most fascinating constructions in Mexico. Chichén Itzá also includes a Sacred Cenote, the Temple of the Warriors complex, and other mythical structures that transport visitors to bygone eras.
Browse. Book. Stay.
CuddlyNest provides all accommodations to all travelers at the best price. Find unlimited inspiration for your next trip on our blog and social media channels.
Here Are Some Curated Readings For You:
The Difference Between Mexican Food vs.Tex-Mex