From fine dining to street food, Mexico boasts a perfect combination of restaurants. Whether you're craving grilled king prawns, roasted chicken, or classic crispy tacos, our list of the best restaurants in Mexico covers it all. Have a look!
The 7 Best Restaurants In Mexico
Quintonil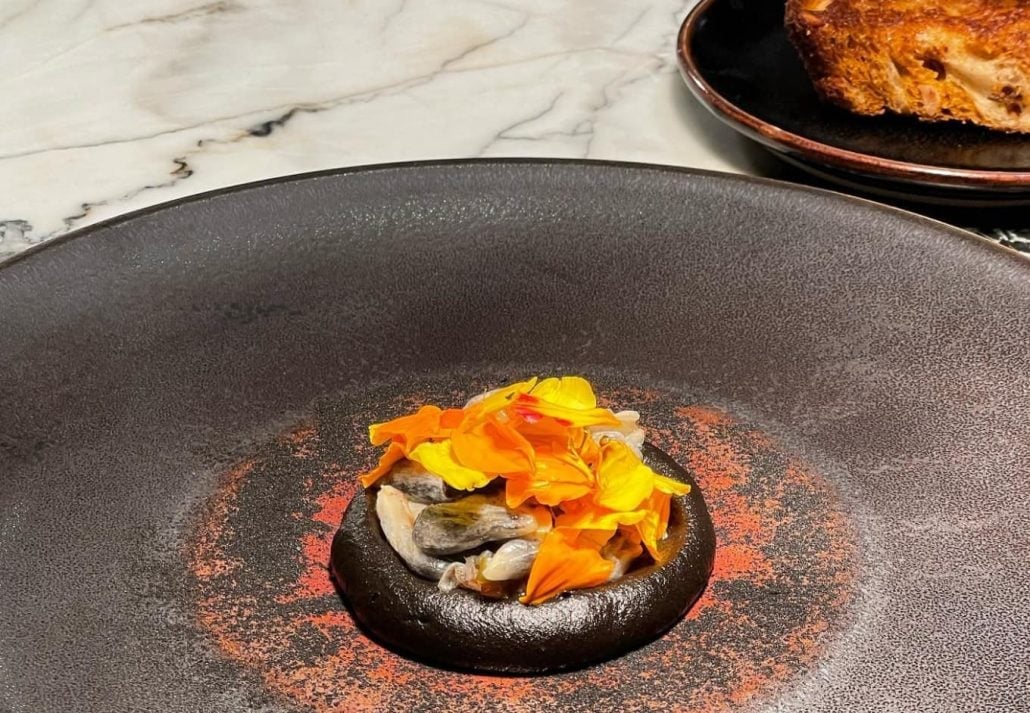 Nestled in Polanco District in Mexico City, Quintonil offers an incredible tasting menu with meat dishes, seafood, and excellent wine pairing. The Michelin Star restaurant has been featured in The World's 50 Best Restaurants and Latin America's 50 Best Restaurants lists.
Try the mouthwatering bass in sake lees, chicken roasted over charcoal, Ocosingo cheese flan, panna cotta, and other tasty creations. Moreover, the tasting menu can be adjusted for vegan, pescatarian, and lacto-ovo vegetarian diets.
Address: Av. Isaac Newton 55, Polanco, Polanco IV Secc, Miguel Hidalgo, 11560 Ciudad de México, CDMX, Mexico
Find Places To Stay In Mexico City
Huset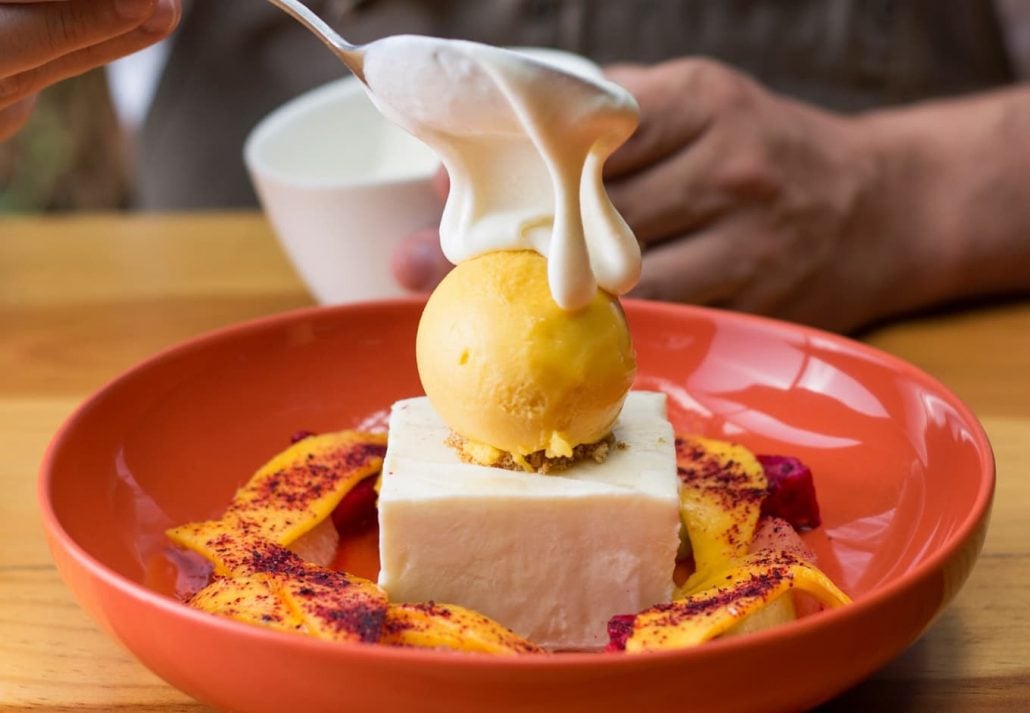 Boasting a gorgeous garden setting with a large patio, wooden tables, and greenery – Huset is known to serve amazing seasonal dishes. The cozy restaurant uses a wood-fired oven to bring out all the good flavors. Relish gnocchi with lemon cream, creamy mashed potatoes, brioche bread dessert… Yum!
Address: Colima 256, Roma Nte., Cuauhtémoc, 06700 Ciudad de México, CDMX, Mexico
El Mural De Los Poblanos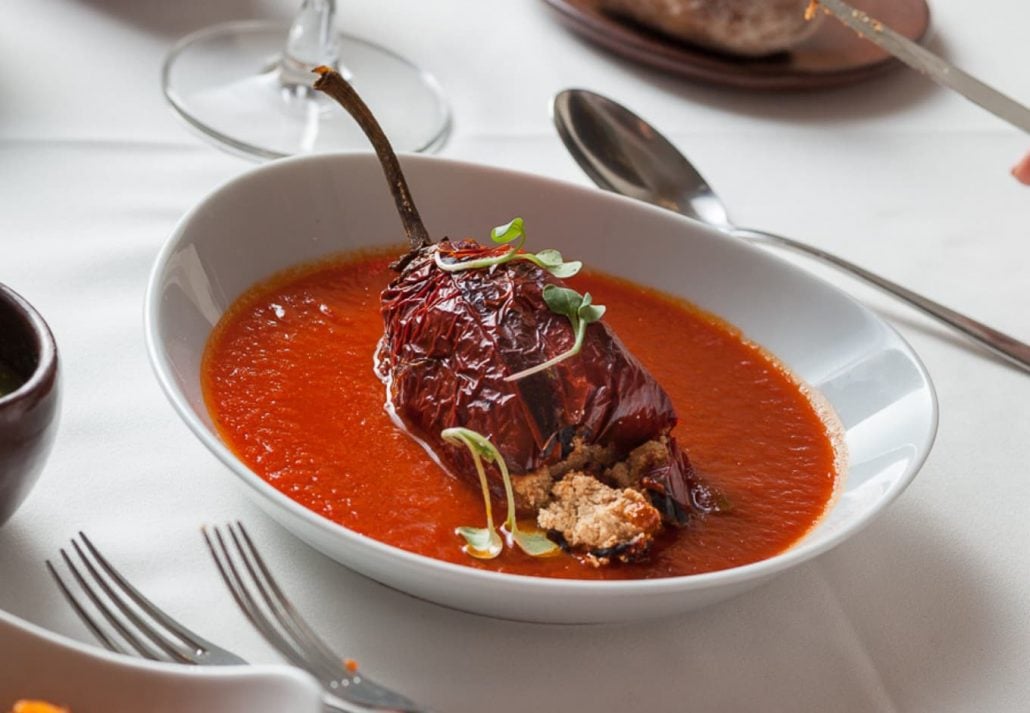 With a focus on selecting high-quality ingredients, El Mural De Los Poblanos creates "wow" dishes based on traditional family recipes. Order delicious Mexican meals like mole de chito, green pipian, chile en nogada, and ribs in pasilla sauce. You can't go wrong here! It's also a good idea to pair your meal with craft beer, Mexican wines, or tequila.
Address: C. 16 de Septiembre 506, Centro, 72000 Puebla, Pue., Mexico
Finca Altozano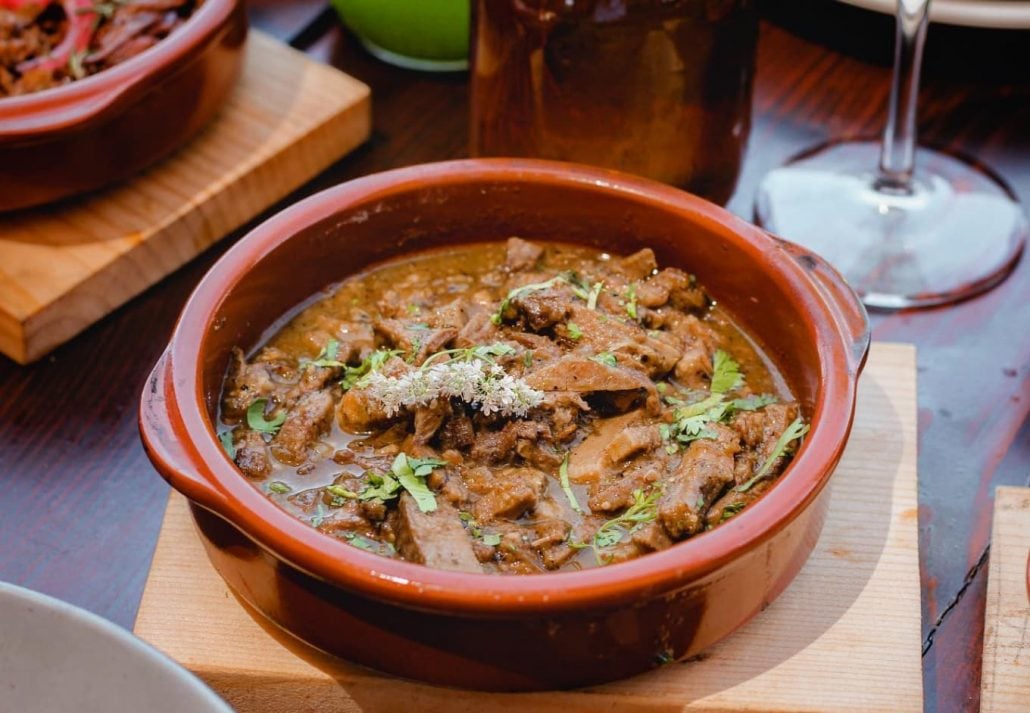 Located in the charming Mexican wine country (Valle de Guadalupe), Finca Altozano prepares dishes with products from the nearest ranches and orchards. Enjoy the taste of Kumamoto oysters, bluefin tuna tostada, beef tongue with green salsa, risotto with garden vegetables, grilled quail, and irresistible buttermilk biscuits.
Address: Carretera Tecate – Ensenada, Ejido Km 83, 22750 Francisco Zarco (Valle de Guadalupe), B.C., Mexico
Recommended Read Fun Facts About Mexico: 50 Things You May Not Know
Muelle Tres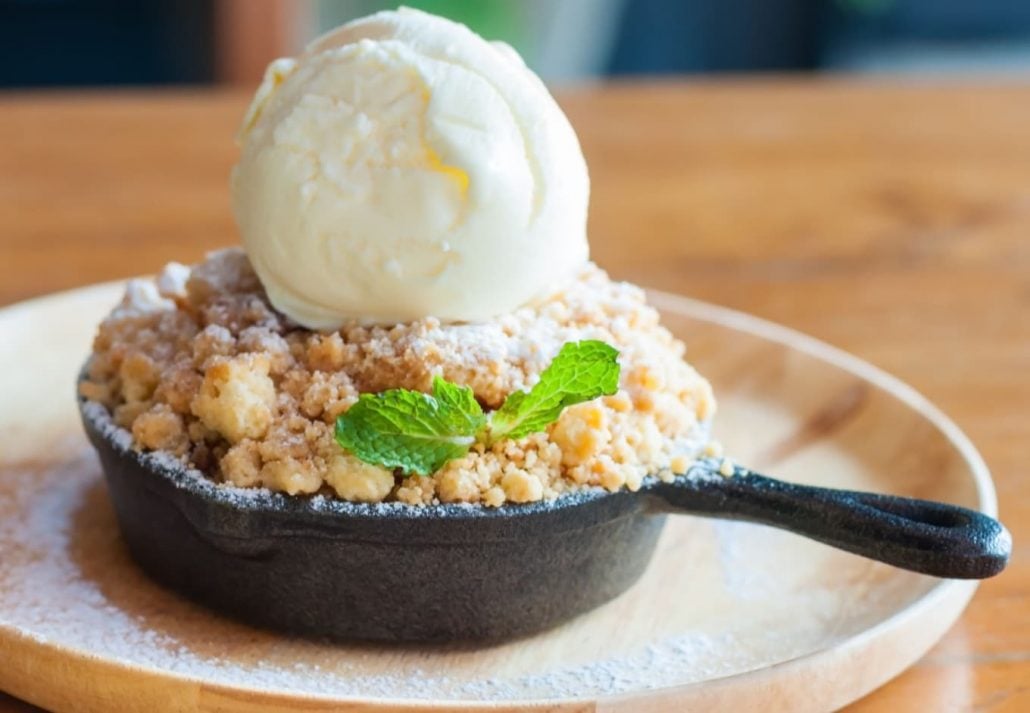 Muelle Tres is a teeny tiny seafood restaurant in Ensenada that makes Mediterranean-style dishes. If you ever find yourself in this city, this place is a must-visit. The menu has affordable yet flavorful dishes such as fried baby squids, goat cheese with warm vegetables, tuna tataki, grilled king prawns, and apple crumble. Too good!
Address: Sobre el Malecon, Paseo del Náutico, Paseo Olas Altas 187, Centro, 22870 Ensenada, B.C., Mexico
Find Places To Stay In Ensenada
Pangea
Pangea set the standard for Mexican haute cuisine. It's run by Guillermo González Beristáin and has been a part of the 50 best restaurants in Latin America multiple times. Guillermo's kitchen reflects dishes with fresh ingredients and a personal touch. The top-notch restaurant also has one of the most amazing wine lists in the country. You have to try tomato salad and pâté, duck leg with gnocchi, and an Angus burger. All are excellent!
Address: Av. del Roble 660, Valle del Campestre, 66266 San Pedro Garza García, N.L., Mexico
Recommended Read The Ultimate South America Travel Guide
Mission 19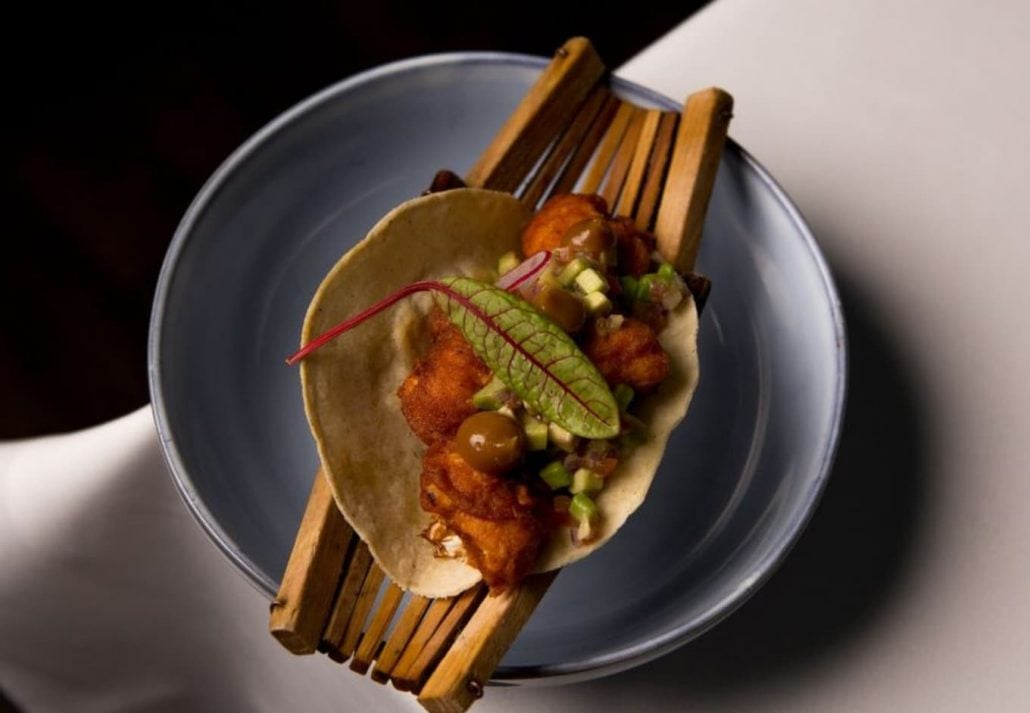 For the best-tasting menus featuring a modern approach to classic Baja California cuisine, head to Mission 19 in Tijuana. The menu highlights exquisite and audacious dishes like carrot bread pudding. There's also grilled shrimp salad, grilled beef rib, risotto arborio, tacos, and more. Vegan and kids menus are available too.
Address: VIA Corporativo, 2, Misión de San Javier 10643, Zona Urbana Rio Tijuana, 22010 Tijuana, B.C., Mexico
Find Places To Stay In Tijuana
FAQ
What are the best restaurants in Mexico?
Quintonil;
Huset;
El Mural De Los Poblanos;
Finca Altozano;
Muelle Tres;
Pangea;
Mission 19.
What is traditional Mexican cuisine?
Chili con carne, burritos, tacos, enchiladas, nachos, mole, tostadas.
What is Mexico's number one food?
Tacos.
CuddlyNest provides all accommodations to all travelers at the best price. Find unlimited travel inspiration on our blogs and social media channels Facebook, Instagram, and Pinterest.
You May Also Like:
5 Amazing Wineries In San Francisco, CA
The 15 Most Instagrammable Places In San Francisco, California
The 20 Best Restaurants In San Francisco
The 9 Best Bars In Las Vegas, Nevada
The 10 Best Street Food Cities In The USA
The 10 Best Destinations For Shopping In The USA