While there's an unlimited choice of worth-visiting restaurants across the U.S., the country also boasts an enviable street food scene that entices us all with a number of vendors selling the most mouthwatering treats.
From New York City to Nashville, many cities where will appease the fastidious food travelers that visit the United States.
Ready to take your tastebuds on a captivating tour? Then forget about fancy Michelin-starred restaurants (at least for now), because today you're gonna discover the best street food destinations in the USA. Loosen your belt and enjoy the trip!
The 10 Best street food cities in the USA
San Francisco, California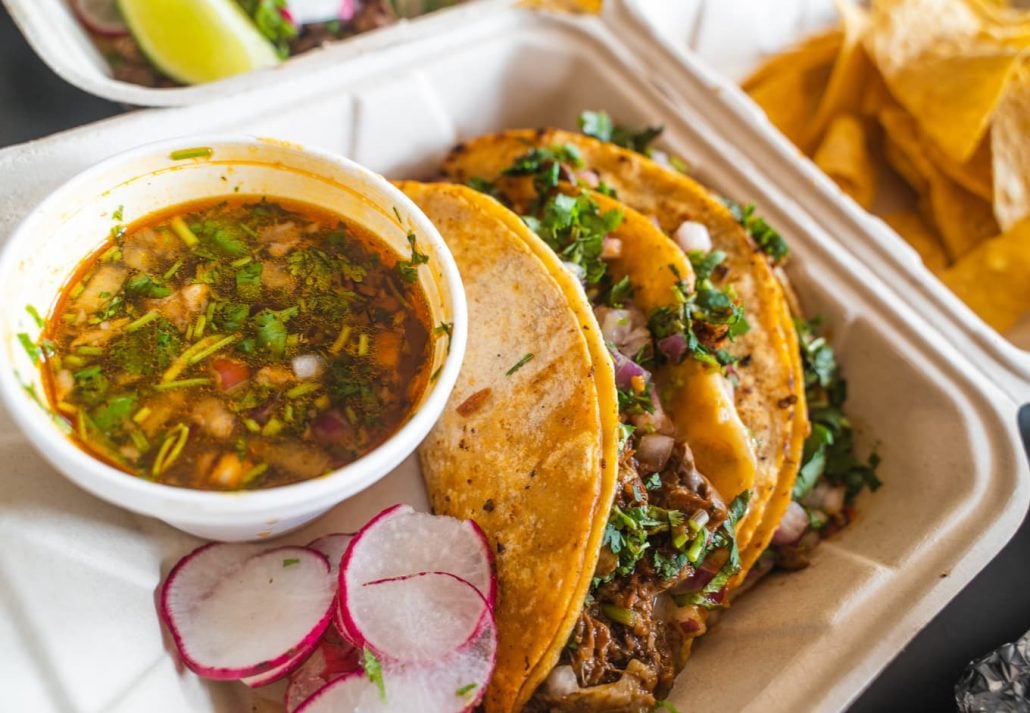 San Francisco is a street-food wonderland that spoils travelers and locals alike with a dazzling array of stalls selling everything from authentic regional dishes to mouthwatering healthy treats.
Excellent stalls and markets can be found everywhere in the city, which is by far one of the best North-American street food destinations. The must-tries?
Curry Up Now (Various Locations), which is San Francisco's first Indian food truck, the award-winning Roli Roti, famous for its tender rotisserie chickens, and Señor Sisig, specialized in comforting dishes that blend the Mexican and Filipino flavors.
Be sure to also check out San Francisco's utterly indulgent street food areas, including SoMa StrEat Food Park, the Ferry Building Marketplace, and the Mission Community Market.

The city boasts an unlimited variety of eateries in every class, and this guide with the top 20 restaurants in San Francisco will help you make the most out of the local food scene.
Recommended Read: The Ultimate San Francisco Travel Guide
Offbeat Experiences In San Francisco
15 Insta-Worthy Places In San Francisco
Find Places To Stay In San Francisco, California
Chicago, Illinois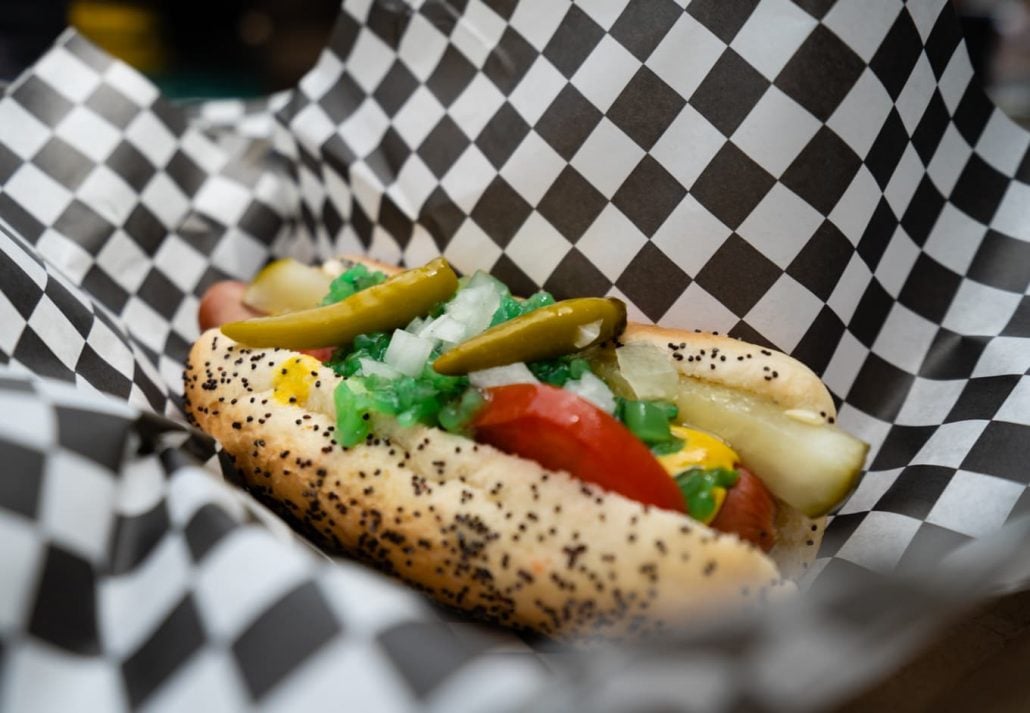 If you enjoy comfort food, then Chicago is the right place for you. Home to an enviable restaurant scene, the Windy City also flaunts a dizzying array of food trucks and markets where visitors can feast on endless tasty treats, from deep-dish pizza and Chicago-style-hot-dog to indulgent donuts and juicy steaks.
While uncovering Windy City's food scene, visit Quesabirria Jalisco for a life-changing cheese quesadilla filled with corn tortillas, and Jim's Original for the iconic Maxwell Street Polish hot dog. The Fat Shallot has a to-die-for-grilled cheese with sautéed onions, while the Happy Lobster is the go-to place for some memorable lobster rolls.
Recommended Read: The 6 Best Day Trips from Chicago
Fun Things To Do In Chicago During The Winter
Find Places To Stay In Chicago, Illinois
New Orleans, Louisiana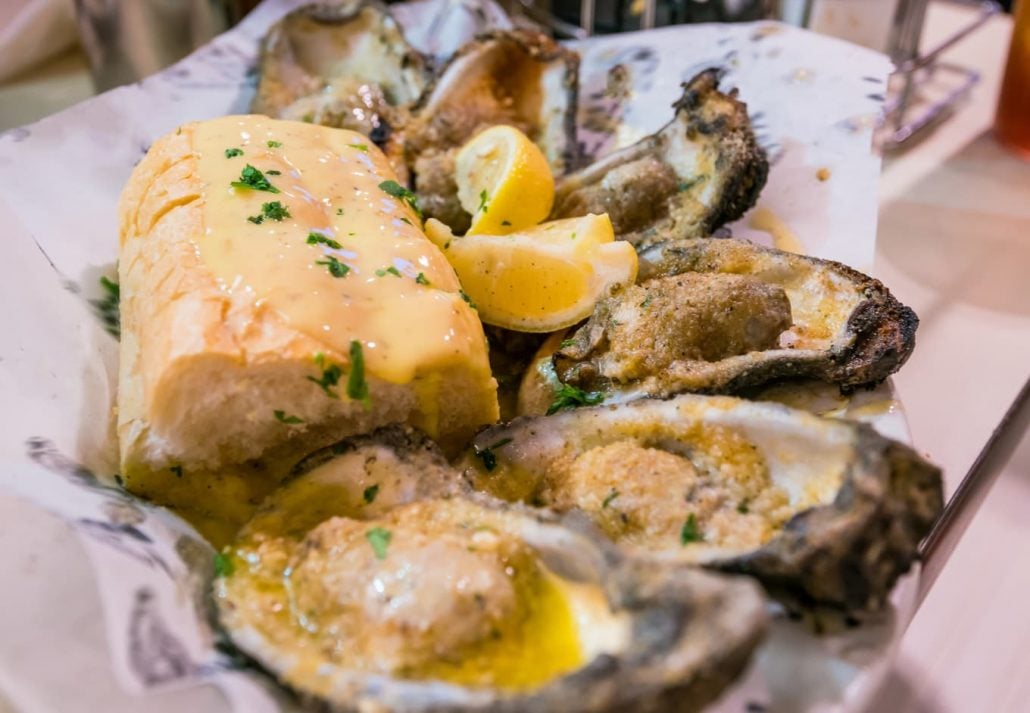 Dubbed one of the best long weekend getaways in the U.S., New Orleans is known across the country for its soulful and authentic Creole restaurants. But did you know that city also boasts a thriving street food scene that has been rapidly developing over the years? Yes!
So, no matter what your plans are, make sure to go off the beaten path and indulge in the city's enviable selection of food trucks, which are both accessible and diverse. For the best Mexican food in town, head over to the Rollin Fatties food truck and get yourself a mouthwatering chicken 'fattie' burrito. Visit The Cluck Truck for their delicious southern-style fried chicken, and Frencheeze for the ultimate grilled cheese sandwich.
Find Places To Stay In New Orleans, Louisiana
Los Angeles, California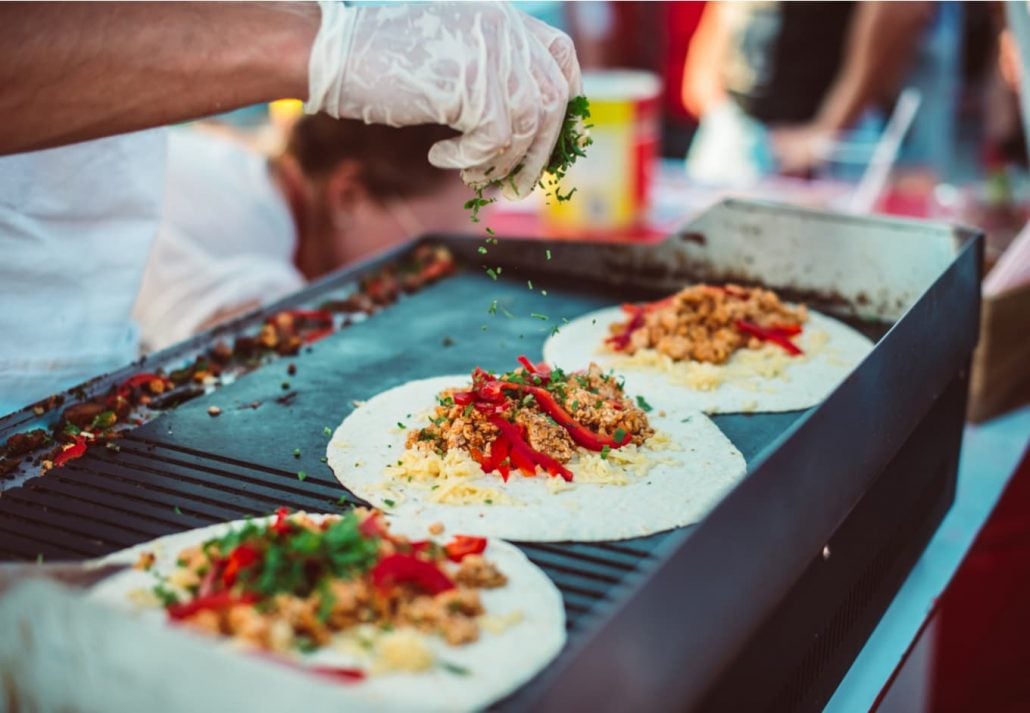 Los Angeles is praised for its unrivaled culinary attractions, both sophisticated and diverse. From fine dining eateries to innovative restaurants and Insta-worthy coffee shops, the city has got it all.
Among LA's desirable collection of standout restaurants, there's an apparently infinite number of vendors serving up a glorious array of street treats. Think of tacos, tamales, burgers, bacon-wrapped hot dogs, poke bowls, fully loaded salads, and more!
Street food trucks worth adding to your Los Angeles bucket list are Tacos Arizas for an Al Pastor burrito with extra meat, Mariscos Jalisco (try the shrimp tacos), and the iconic Dollar Hits, which is actually a Filipino street-food truck turned grab-and-go restaurant.
Craving something sweet? Then head over to Mae Ting's and try her famous Thai coconut cakes — an LA institution for over 15 years!
Recommended Read: The Ultimate California Travel Guide

Find Places To Stay In Los Angeles, California
Seattle, Washington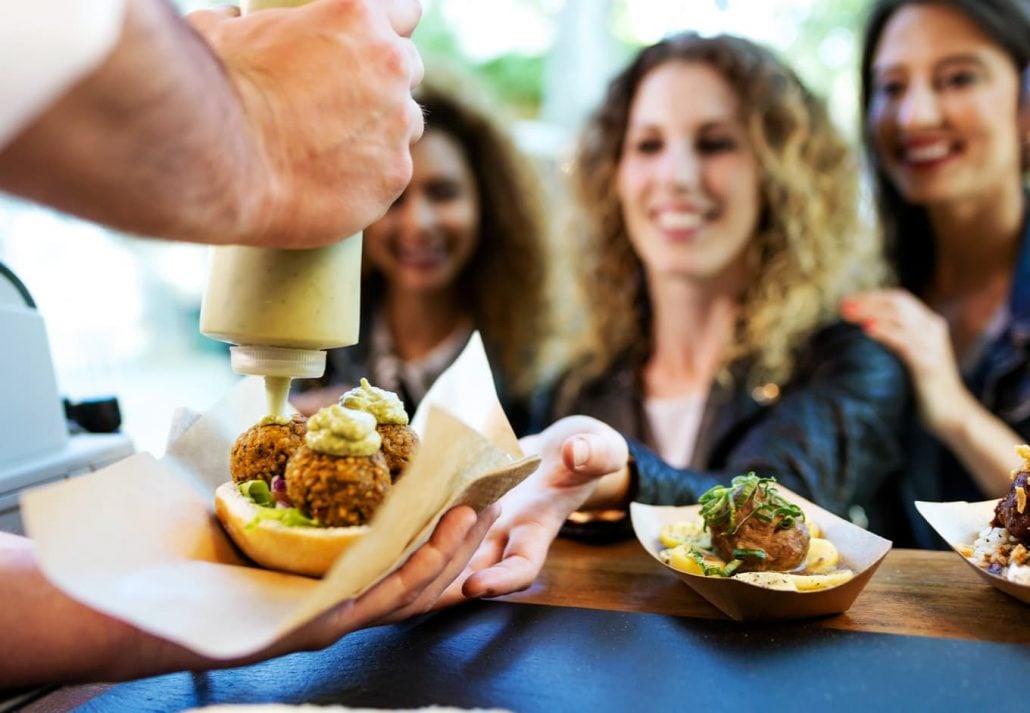 It's no exaggeration to say that the Pike Place Market is the centerpiece of Seattle's street food scene. One of the oldest continuously operating farmers' markets in the Emerald City, Pike Place dazzles visitors with an endless selection of stalls that are simply irresistible.
Stop by Mee Sum Pastry for a "curry beef hom bow", and at Pike Place Chowder for a soothing, creamy bowl of clam chowder. Biscuit Bitch sells amazing homemade biscuits and a kick-ass espresso, while Piroshky Piroshky is famous for its cinnamon and cardamom braid.
Just don't forget to venture further out of the market, as there are several great food trucks scattered throughout Seattle. Kathmandu Momocha has one of the best Himalayan dumplings in town, Swagg-N-Wagon serves a stellar fried chicken, and Off the Rez is a must for trying Native American dishes, like Indian Tacos & frybread.
Find Places To Stay In Seattle, Washington
Portland, Oregon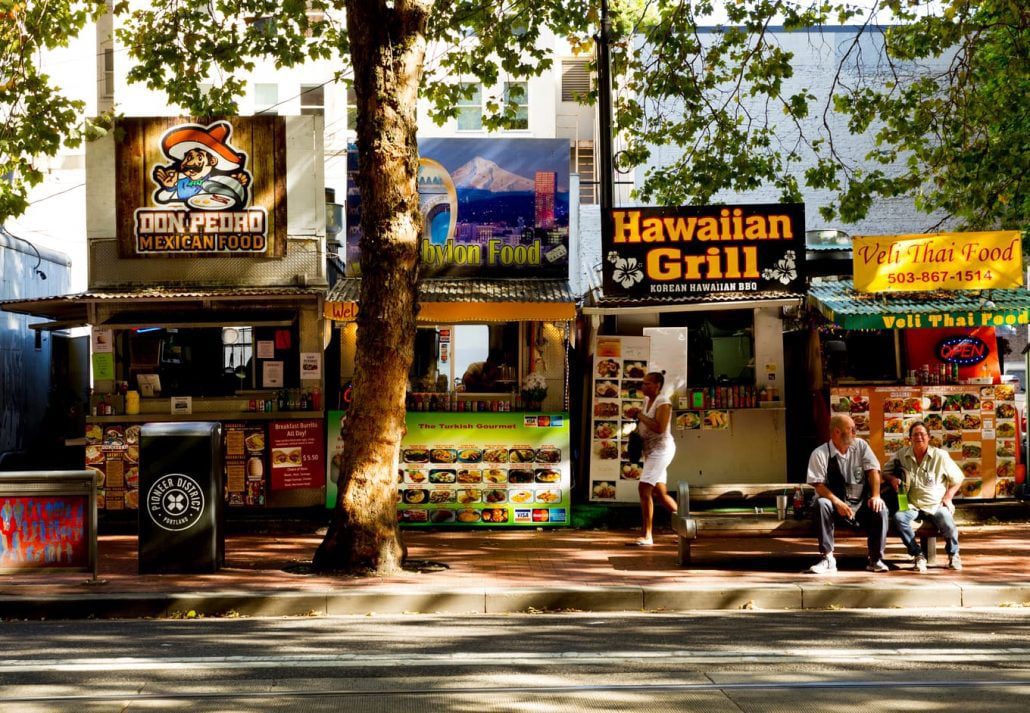 Portland is constantly ranked one of the best street food cities in the world, and it's not hard to see why. The city is dotted with over 500 inviting stalls, which stay put in groups called "pods" and are scattered throughout a myriad of locations, from Downtown to Southeast.
With such a glorious array of places to eat, it can be hard to narrow down where to begin. But we've got you covered. Must-tries include Bing Mi, famous for their Northern Chinese-style savory grilled crepes, Kim Jong Grillin for a world-class Korean barbecue, and Principe Maya, which serves soulful Yucatecan dishes at the Portland Mercado. Make sure you also include Viking Soul food on your bucket list. Voted one of the best food carts in the U.S., they have a delicious selection of handmade Scandinavian treats, like savory lamb hand pies, crunchy fried salmon skins with lemon chili aioli, and fresh lefse bread.
Wandering through Downtown Portland? Then don't miss the chance to drop by the Fifth Avenue Pod that is home to an eclectic mix of eateries selling everything from Thai food to Mexican specialties.
Find Places To Stay In Portland, Oregon
New York City, New York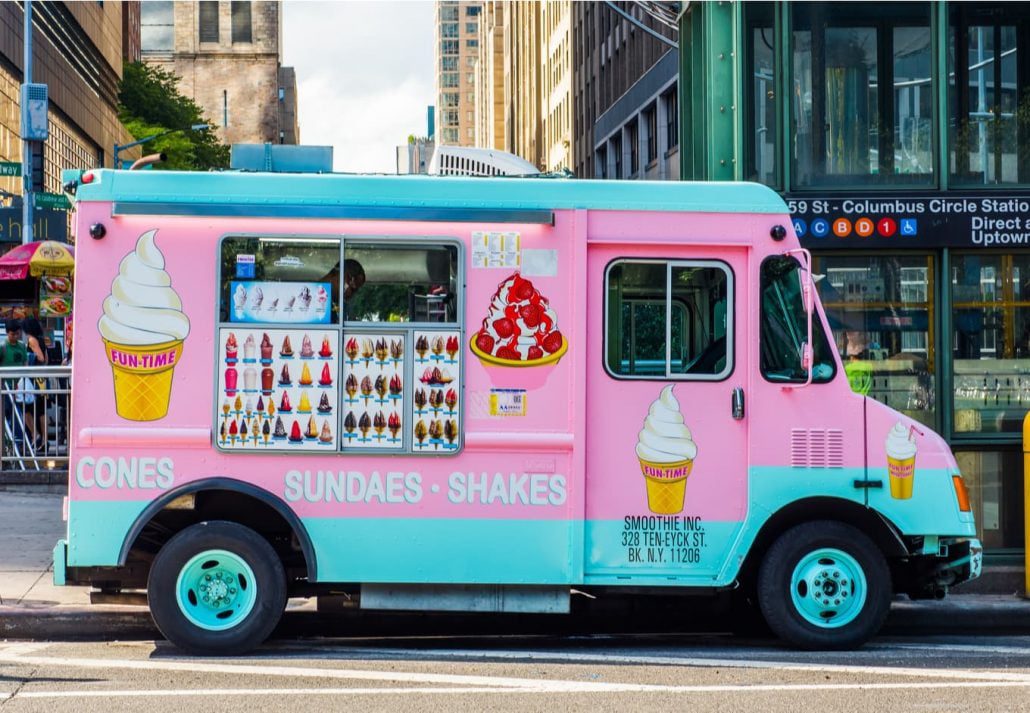 New York City is the place where street food rivals the finest restaurants — many of them with Michelin stars — making it a true paradise for those who love appetizing grab-and-go eats.
Boasting essential eateries across an array of global cuisines (Mexican, Hawaiian, Italian, Lebanese, Korean… you name it!), Big Apples's food scene is known not only for its diversity but also quality. Several of the local food stalls, by the way, are run by talented chefs who use sophisticated skills and seasonal ingredients to create the most scrumptious dishes you'll ever eat.
No matter what your plans are, there are some food trucks you shouldn't miss while visiting the Big Apple. The Halal Guys, for instance, is practically an institution famous for their chicken and gyro over rice platter. Kwik Meal Cart has a wonderful marinated lamb stuffed in a pita, and Nuts 4 Nuts serves heavenly honey-roasted nuts like peanuts, cashews, almonds, and pecans. Make a quick stop at Yolanda's for real Mexican tamales, Wafels & Dinges for an indulgent Belgian waffle filled with chocolate fudge, and Big D's Grub Truck for some fully loaded breakfast burritos.
Find Places To Stay In New York City, New York
Nashville, Tennessee
One thing is for sure: you'll have lasting memories of the food when visiting Nashville. The city has a plethora of not-to-be-missed trucks roaming the streets, and enticing busy pedestrians with the most mouthwatering treats.
The options are endless, and it may take weeks, years, or even a lifetime to fully experience Nashville's food scene. So we've rounded up the places you absolutely must go, no matter what your plans are in the city.
Deg Thai serves a to-die-for Massama curry beef authentic (slow-cooked) served on Asian flatbread, and The Grilled Cheeserie is known for its gourmet grilled cheese melt (try the pimento mac and cheese sandwich). For some traditional Neapolitan pizzas made with imported Italian ingredients, Il Forno is the place to go, while Yayo's OMG is a great spot for a soft corn tortilla with brisked chicharron and chorizo. Not bad, right?
Find Places To Stay In Nashville, Tennessee
Denver, Colorado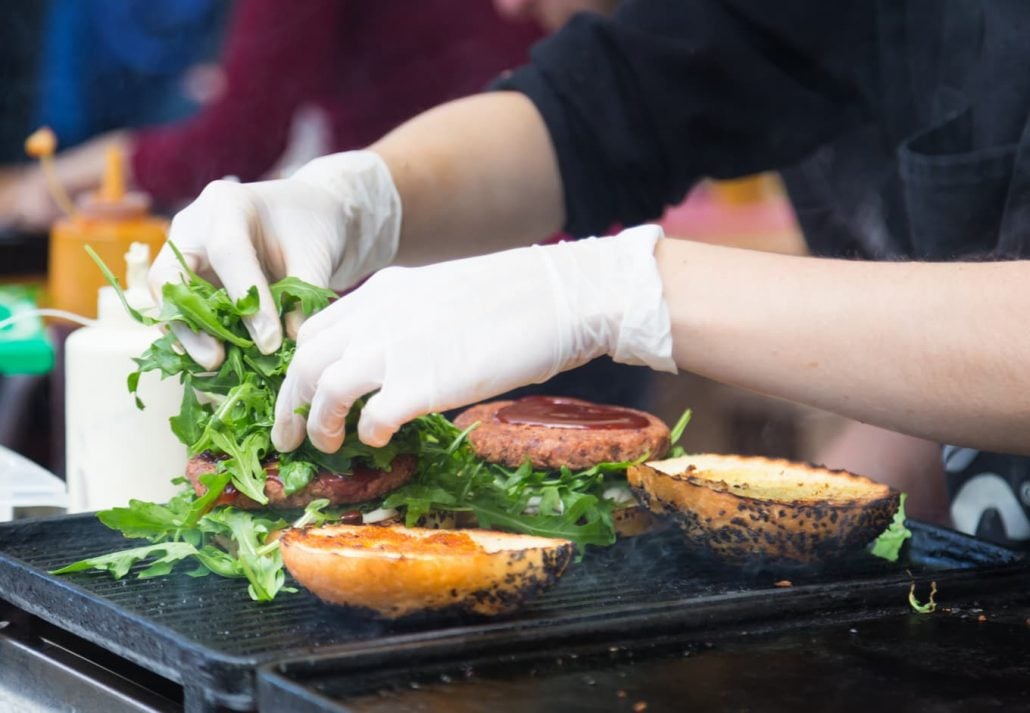 While Denver is best known for its world-class craft beer, there's also a dazzling variety of stalls lining up the streets, and treating pedestrians with the most delicious dishes.
Pho King Rapidos, for instance, serves a fabulous al pastor pork banh mi (there's also a veggie one), and a juicy lemongrass chicken over ginger garlic rice. At Moontime Crepes you'll try the most delicate French crepes, which come in a variety of flavors — start with the "Big Lilly Mammoth" (melted brie, roasted chicken, bacon, and spinach), and then get yourself the "Sleepy Monkey" (Peanut Butter, Milk Chocolate and Banana).
A great idea is to visit some of Denver's up-and-coming food markets, which are filled with a sea of delectable stalls catering to every taste. One of the best is the Zeppelin Station, in RiNo, where you'll be able to sample a variety of global flavors — from Colombian to Japanese.
Find Places To Stay In Denver, Colorado
Miami, Florida
Home to a vibrant Latin community, Miami is the go-to place for travelers seeking to indulge in empanadas, chicharrones, tacos, ceviche, and other Spanish-speaking dishes.
El Rey de Las Fritas has wonderful Cuban-style burgers, which are topped with sautéed onions and shoestring fries, and El Rincon del Coqui serves the best Puerto Rican street food in the city (try the three-meat "Tripleta Sandwich,"). Mr. Good Stuff draws crowds of hungry diners thanks to its homemade Venezuelan "Lunas", which are grilled and stuffed cornmeal patties, while Box of Chacos is known for its Mexican tacos with a Chinese twist.
And in case you feel like feasting on dishes from other parts of the world, no worries —Every type of cuisine is represented in Miami's food trucks. The King of Racks is a must for Southern-style barbecue lovers, and EggRoll truck is famous for its deep-fried wonton wrappers.
If variety is what you're looking for, The Wharf Miami is the place to go. Located on the historic Miami River, this outdoor pop-up events space has partnered with the most iconic Miami-based food vendors, which treat visitors with the most diverse culinary offerings. From wooden-fire pizzas to creamy gelatos, The Wharf has got it all!
Find Places To Stay In Miami, Florida
FAQs
Which cities have the best street food?
The best street food cities in the United States are:
Los Angeles, California;
San Francisco, California;
Miami, Florida;
Portland, Oregon;
Denver, Colorado;
New York City, New York;
Nashville, Tennessee;
Seattle, Washington;
Chicago, Illinois.
What is the most popular street food in the U.S.?
Some of the most popular street foods in the United States are:
Hot dog;
Taco;
Burrito;
Cheeseburger;
Pizza;
Fries;
Gyro;
Kebab.
What city in the U.S. has the best food?
The best food cities in the U.S. are:
San Francisco, California;
New Orleans, Louisiana;
Chicago, Illinois;
New York City, New York;
Los Angeles, California;
Charleston, South Carolina;
Houston, Texas;
Philadelphia, Pensylvania.
CuddlyNest provides all accommodations to all travelers at the best price. Find unlimited travel inspiration on our blog and social media channels.
You Might Also Like:

Your Guide To Cheap Food Around the World
The 6 Best Coffee Shops In Colorado Springs
The 11 Best Bars In Colorado Springs 2021
Basque country: food culture and beautiful locations
The Best Food You Can Find in Bali
The Real Difference Between Tex Mex vs Mexican Food
The 10 Best Spanish Cheeses Every Foodie Should Try
The Top 10 Foods To Try In Croatia