A standard array of eateries that spans from impeccable seafood joints to plush Michelin-starred restaurants make San Francisco a culinary powerhouse. So whether you're craving an innovative meal made with seasonal ingredients, golden-crust Italian focaccia, an authentic Chinese roasted duck, or the crispiest chicken wings you ever had, you're sure to find it in the Golden Gate City.
Here are the top 20 standout restaurants in San Francisco that make the city a world-renowned foodie haven.
Find Hotels In San Francisco, California | Find Homes In San Francisco, California
The Best Restaurants In San Francisco, CA
Little Lucca Specialty Sandwich Shop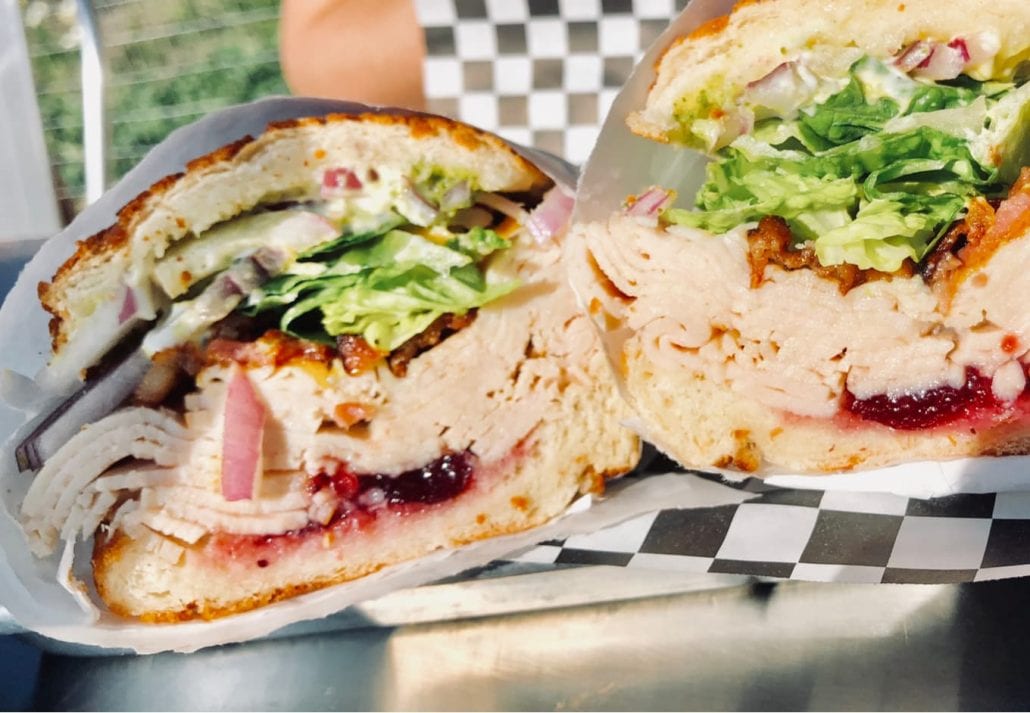 Often referred to as one of San Francisco's culinary's landmarks, Little Lucca has been enticing locals and visitors alike since 1980. Their hearty sandwiches are made with crisp and crackled Dutch crunch bread, and house-made garlic sauce, and filled with a variety of lip-smacking ingredients that range from succulent rotisserie chicken to roast beef and provolone cheese.
Address: 724 El Camino Real, South San Francisco, CA
Gigi's Sotto Mare Oysteria & Seafood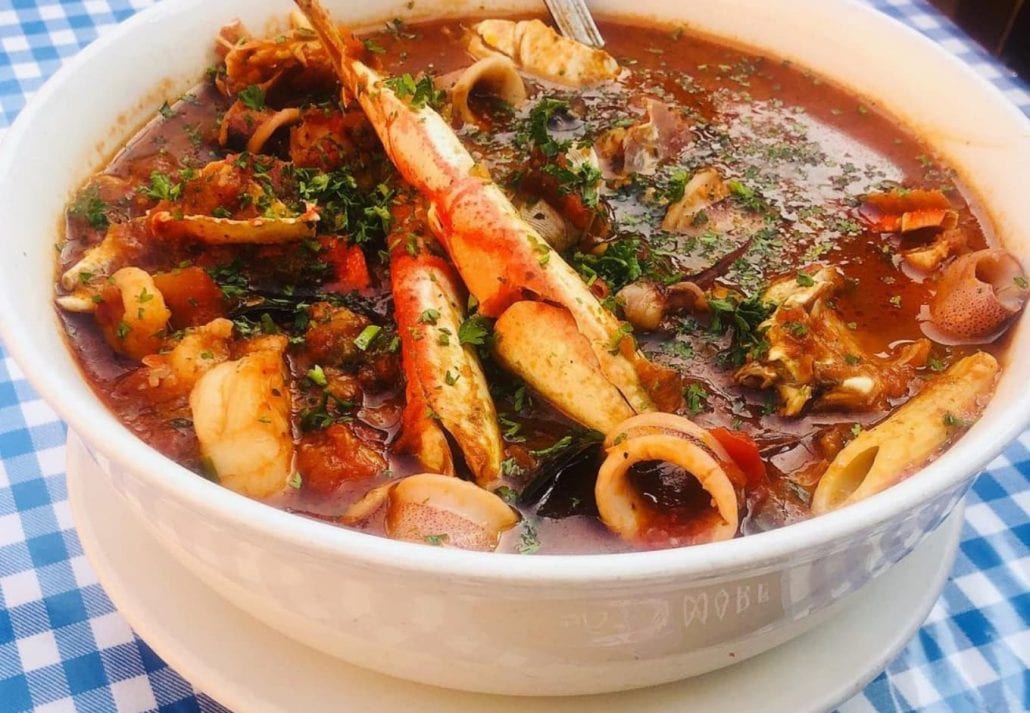 Run by the Azzolino family, Sotto Mare specializes in authentic Italian food, and it's a place where friends, neighbors, and travelers can meet over the freshest seafood and amazing wine in San Francisco. The current standout is their classic crab cioppino, also known as "The Best Damn Crab Cioppino", but they also make an excellent creamy, hot bowl of clam chowder.
Address: Address: 552 Green St, San Francisco, CA
Swan Oyster Depot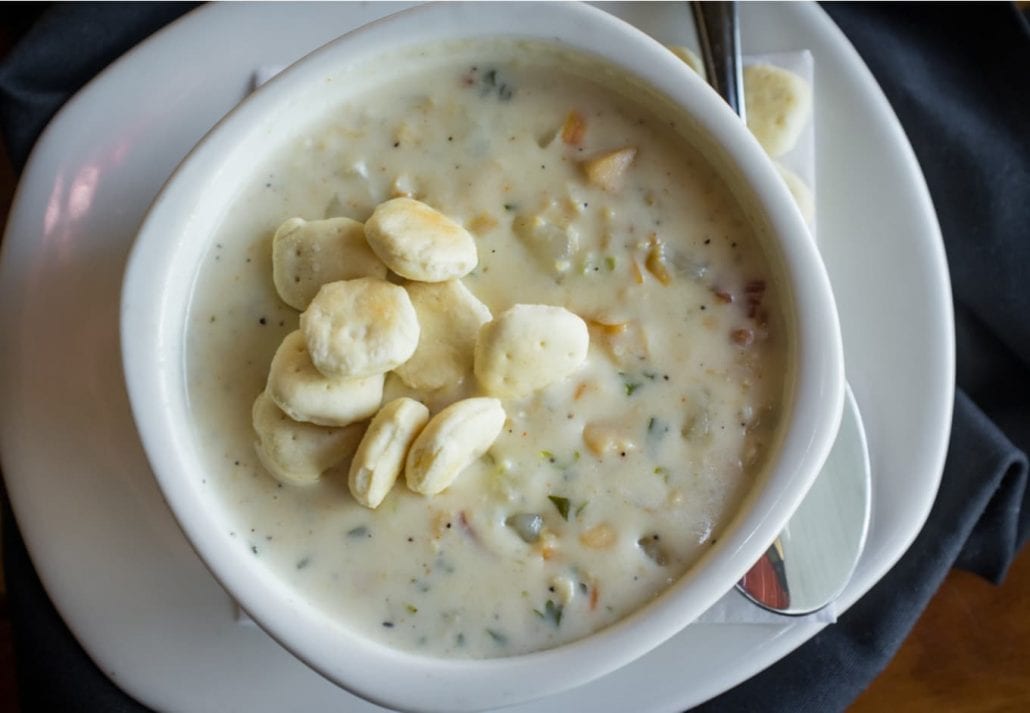 Thanks to its privileged location between the Pacific Ocean and San Francisco Bay, San Francisco has no shortage of great seafood restaurants. But Swan Oyster Depot must be the best of the bunch. You'll want to visit this delectable restaurant, which was one of Anthony Bourdain's favorite eateries in the city, for its Sicilian-style sashimi, New England Clam Chowder, and freshly-caught oysters served with spicy Thai chile sauce. You will encounter a line, but it will be worth it.
Address: 1517 Polk St, San Francisco, CA
Dumpling Specialist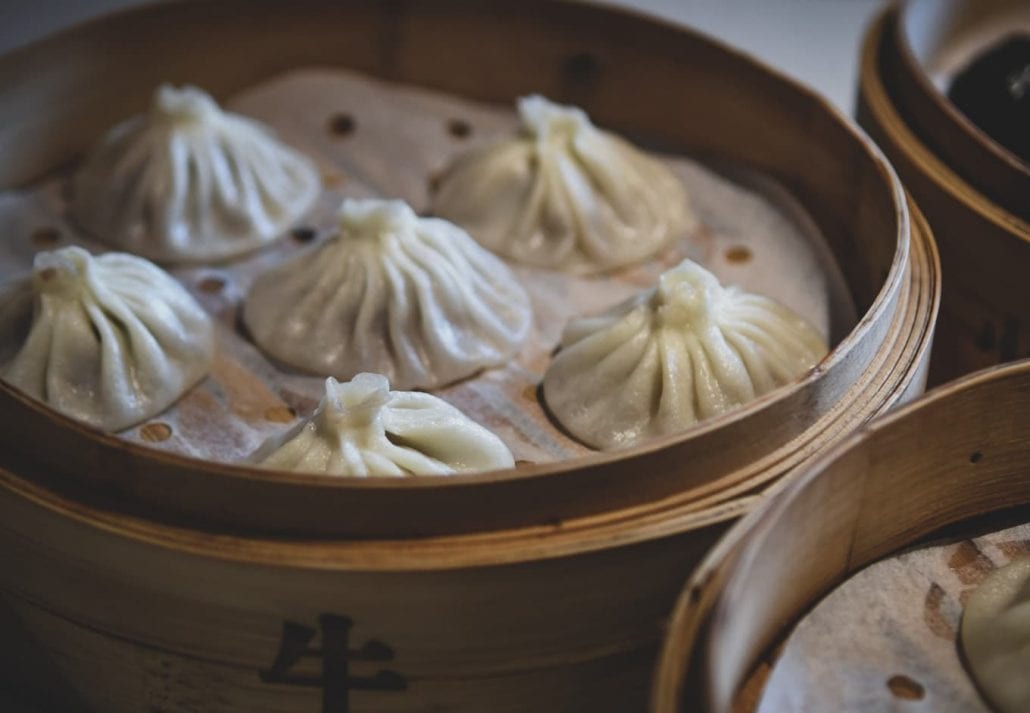 Take your tastebuds on a global tour by paying a visit to the Dumpling Specialist. This small, casual eatery is praised for its delicate dumplings, pan-fried sheng Jian bao buns, wontons doused in chili oil, and rich beef noodle soup.
Address: 1119-1123 Taraval St, San Francisco, CA
Liguria Bakery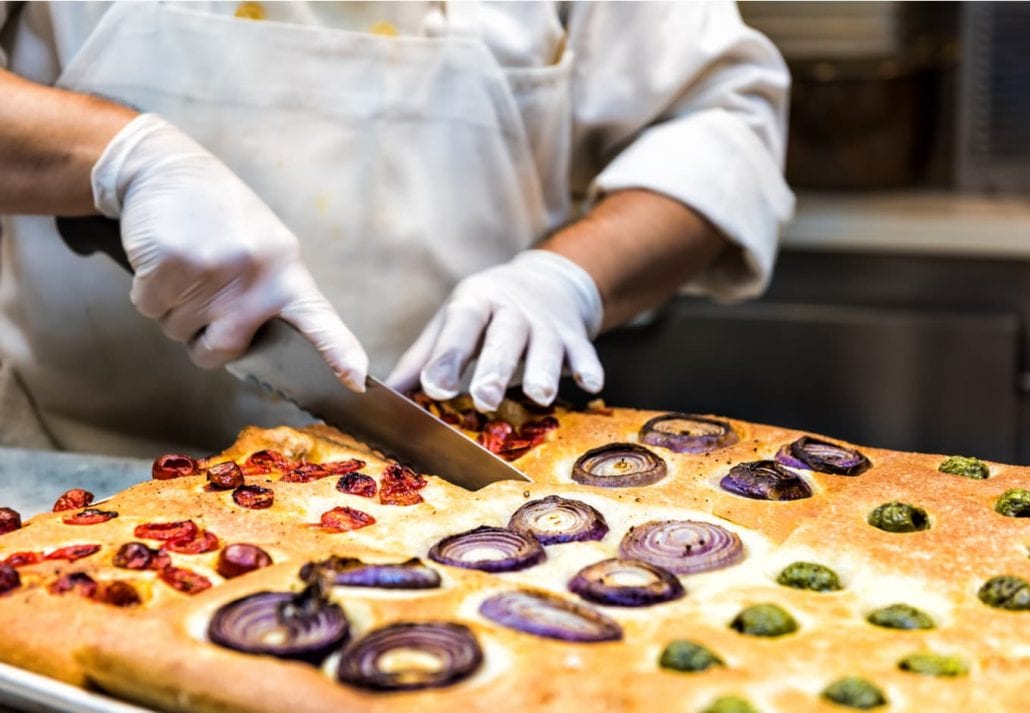 After wandering around the charming streets of North Beach, a vibrant neighborhood that is home to a large community of people from Northern Italy, stop by Liguria Bakery for a handmade green onion, rosemary, and pizza focaccia — the best in the city.
Address: 1700 Stockton St, San Francisco, CA
Taqueria El Farolito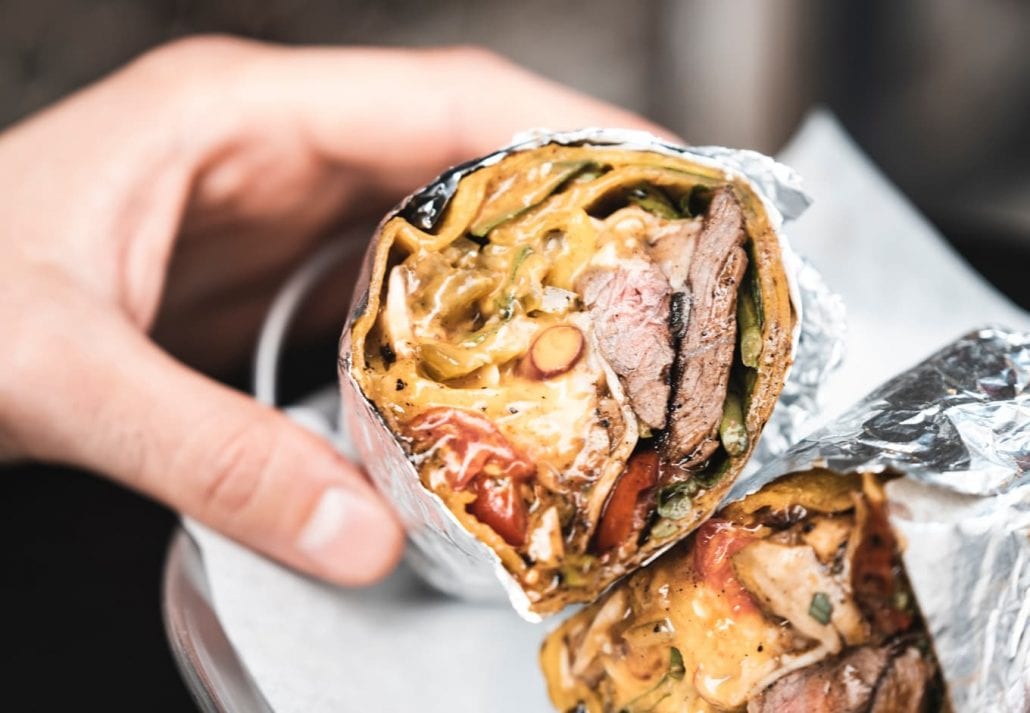 While exploring the colorful streets of the bustling Mission District, don't pass up the opportunity to sample the neighborhood's mouthwatering selection of taquerias and Mexican restaurants. One of the best is, unarguably, Taqueria El Farolito, which is famous for its succulent Carne Asada Super Burrito, and the Super Shrimp & Meat Burrito with beans, avocado, cheese, sour cream, and salsa. Perfect for takeout or dine-in.
Address: 2779 Mission Street, San Francisco, CA
Cotogna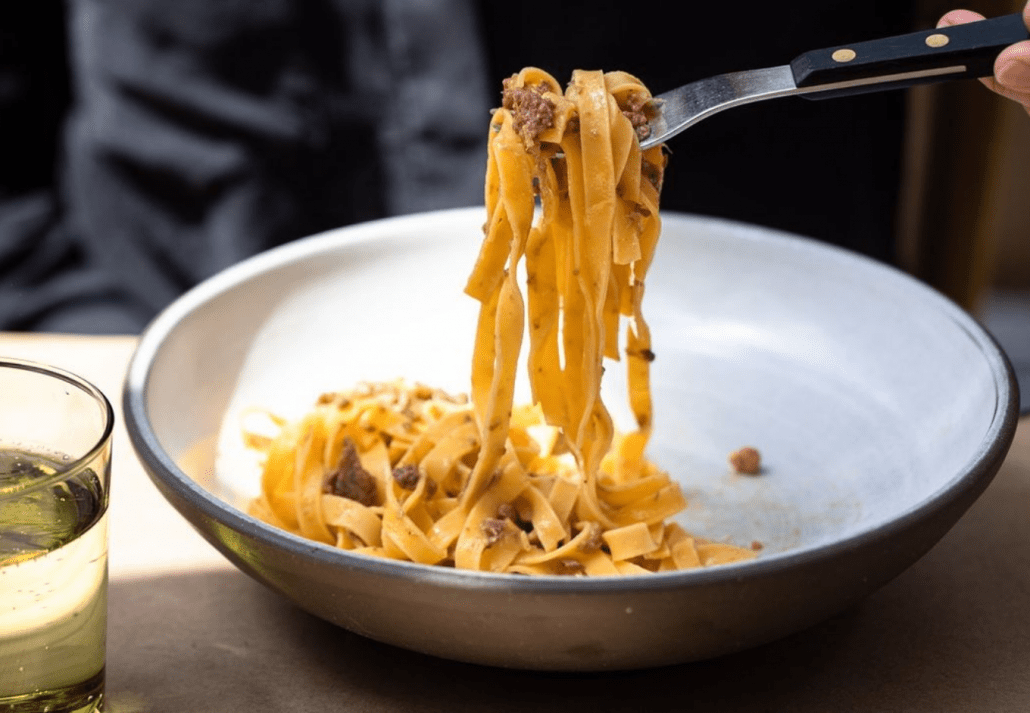 Located in San Francisco's historic Jackson Square, Cotogna entices foodies through its interpretation of some of Italy's signature dishes. On the menu, expect to find everything from fried zucchini with ramp mayonnaise, burrata with sugar snap peas, pappardelle with slow-cooked pork leg ragu, and Swiss chard with pine nuts and currants.
Address: 490 Pacific Avenue, San Francisco, CA
Quince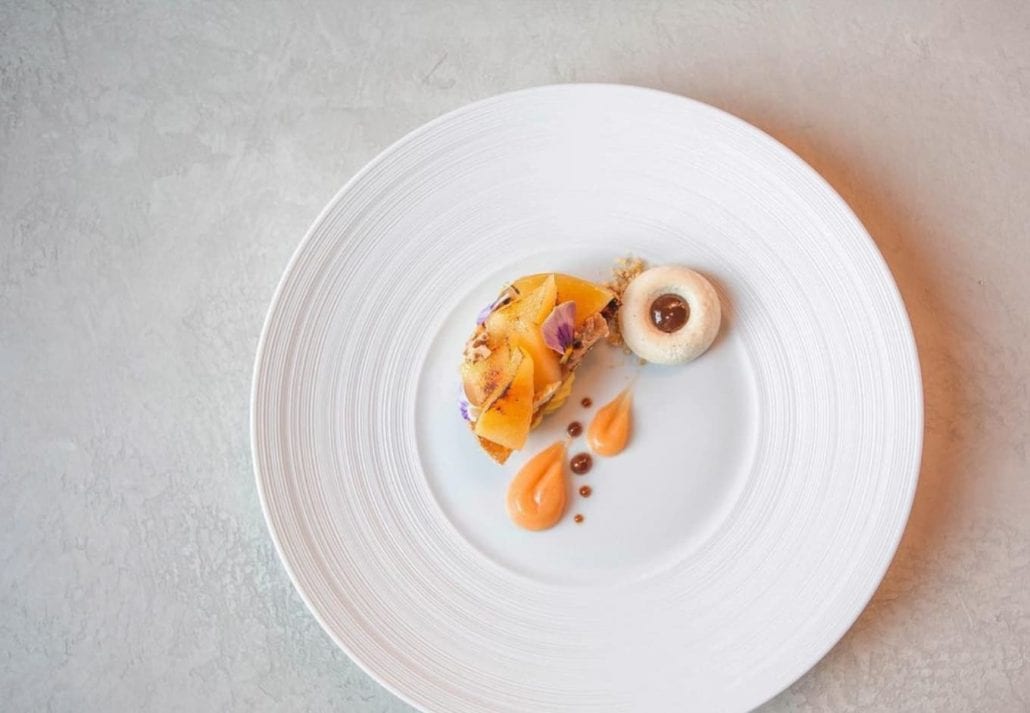 Chic to the max, Quince showcases chef Michael Tusk's unique skills in creating dishes infected with seasonal and locally sourced ingredients. This three-star Michelin restaurant has a nightly-changing tasting menu that draws inspiration from the flavors of Northern California, and West Marin County specifically.
Address: 470 Pacific Ave, San Francisco, CA
La Taqueria San Francisco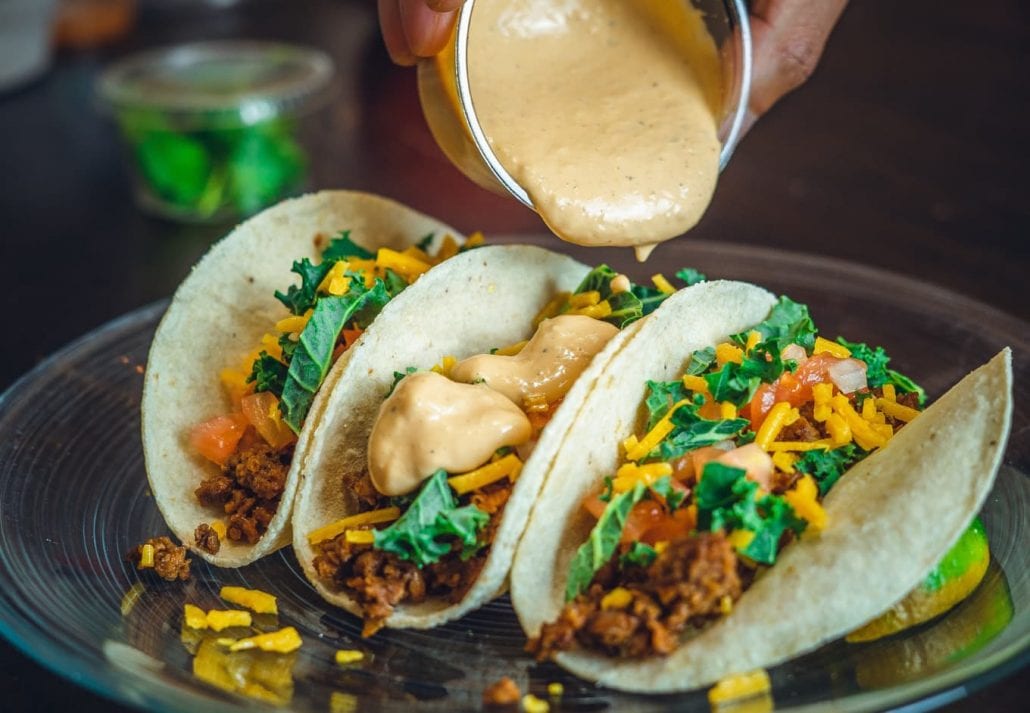 Also located in the historic Mission District, Taqueria San Francisco draws crowds for its soulful Mexican-staple dishes. Their burritos house-made burritos can be filled with your choice of meat, from carne asada (steak) to pork barbecue, and topped with delicious ingredients like rice, beans, cilantro, sour cream, cheese, and avocado. Be sure to also try their enchiladas and super meat nachos.
Address: 2889 Mission St, San Francisco, CA
Park Tavern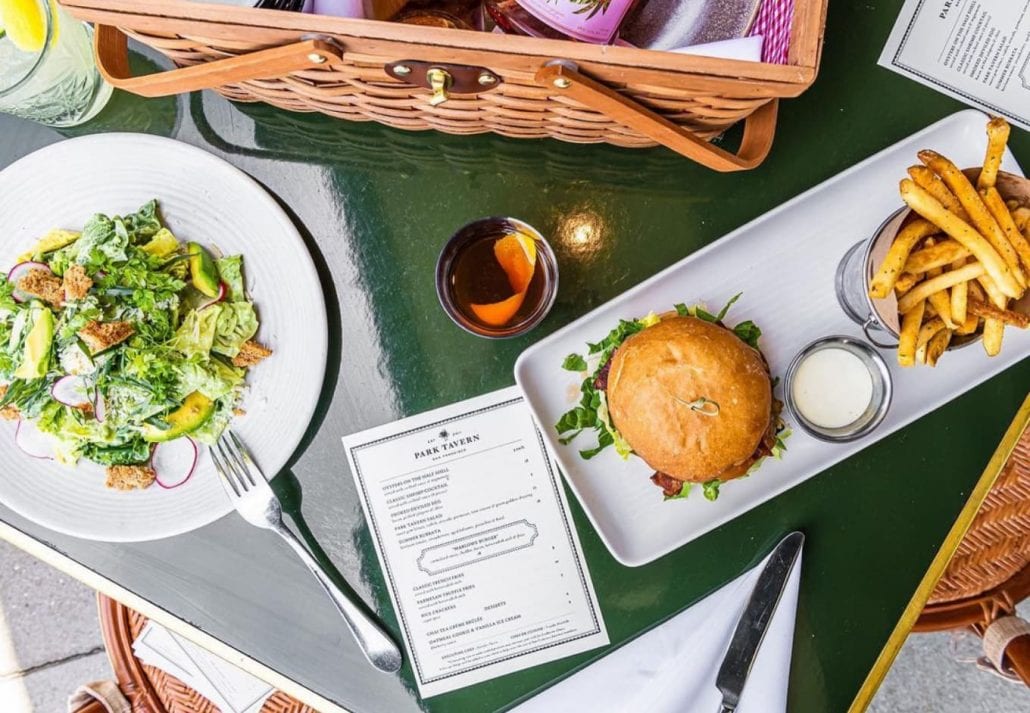 Self-described as an "upscale American tavern" Park Tavern is a prime pick for those who are craving a hearty comfort meal. The restaurant has an airy patio where you go for an outdoor dining experience and try their signature cocktails paired with delicious appetizers — try the smoked deviled egg with bacon, pickled jalapeño, and chive — and the classic "Marlowe" Burger with caramelized onion, cheddar, bacon, horseradish aïoli & fries.
Address: 1652 Stockton St, San Francisco, CA
China Live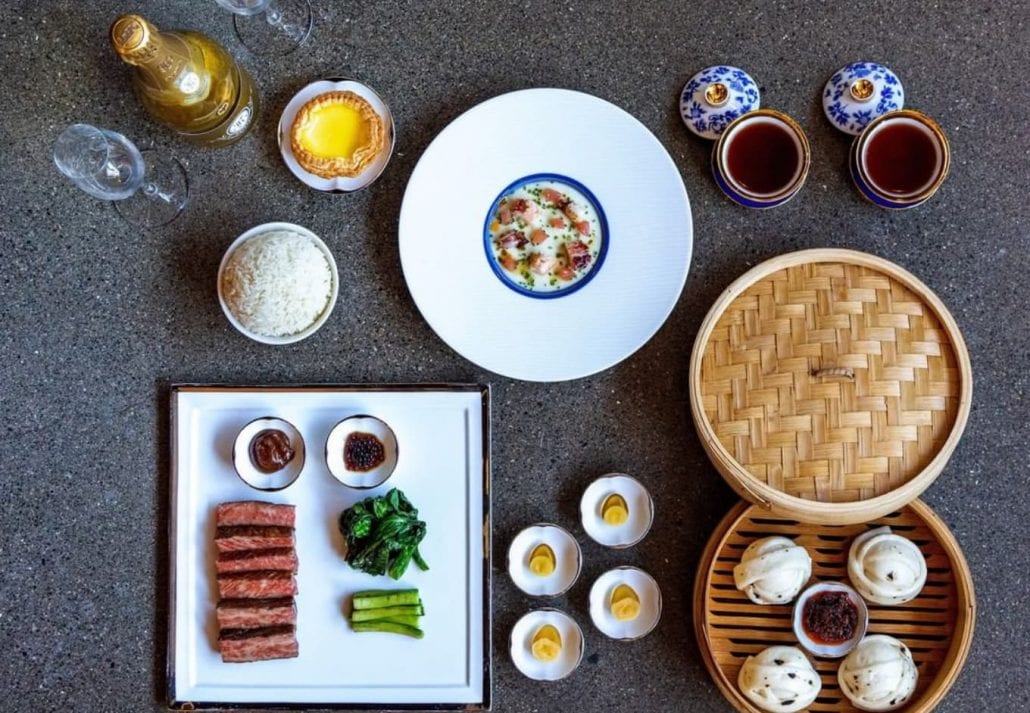 In the heart of San Francisco's Chinatown lies China Live, a restaurant that conveys the complex flavors of Asian cuisine. Their deliciously diverse menu boasts some unique and irresistible dishes, like the Singapore-style chicken wings, Peking buck chopped salad, butter garlic noodles, and their number one seller: the famous Sheng Jian Bao pan-fried pork dumplings — hot and juicy on the inside.
Address: 644 Broadway, San Francisco, CA
Devil's Teeth Baking Company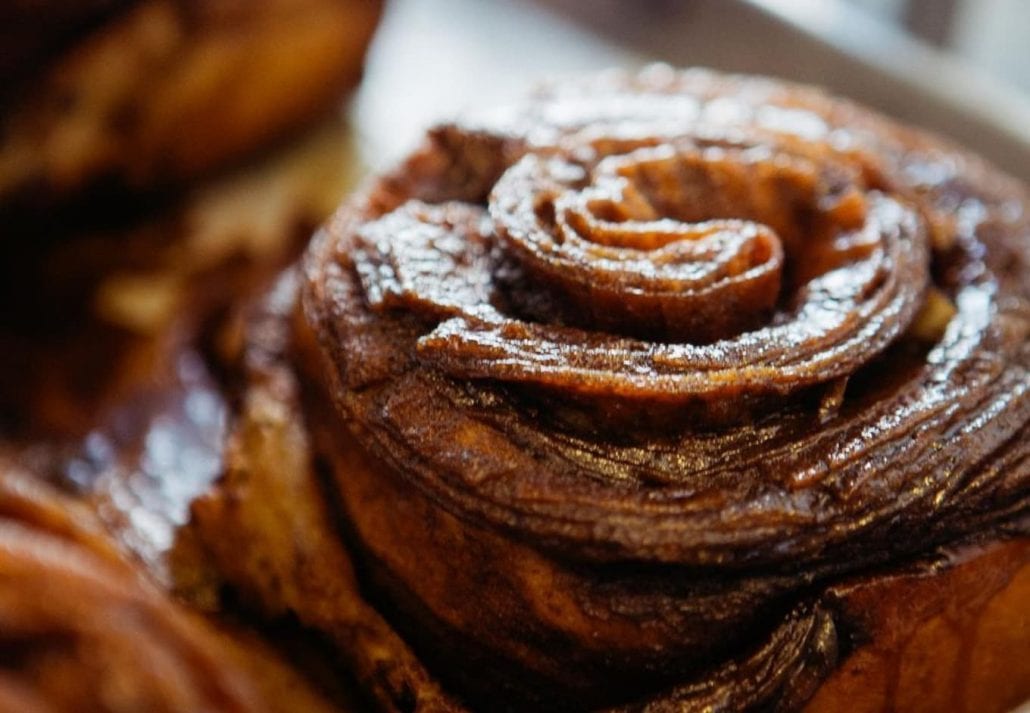 The best way to start off the day in San Francisco? By indulging in the comforting breakfast sandwiches at Devil's Teeth Baking Company. Regarded as the best in town, these fluffy buttermilk biscuits are filled with scrambled eggs, cheddar cheese, and applewood smoked bacon, on our homemade buttermilk biscuit. Aside from the regular sandwiches, they also have the special version, which comes with pepper jack cheese, avocado, and our famous and their famous lemon-garlic aioli. Pair it with a "cafe au lait" and you're good to go!
Address: 3876 Noriega St, San Francisco, CA
The Bird
With two locations in San Francisco, one in SOMA and another in Hayes Valley, The Bird is praised for its delicious fried chicken sandwich. Served on a fresh bun, baked each morning in Richmond, California, the fried chicken is coated on a flavorful berbere spice blend and topped with homemade crunchy apple slaw, mayo, and pickles. Perfect for lunch or an afternoon snack!
Address: 406 Hayes Street, San Francisco, CA | 115 New Montgomery St, San Francisco, CA
Robin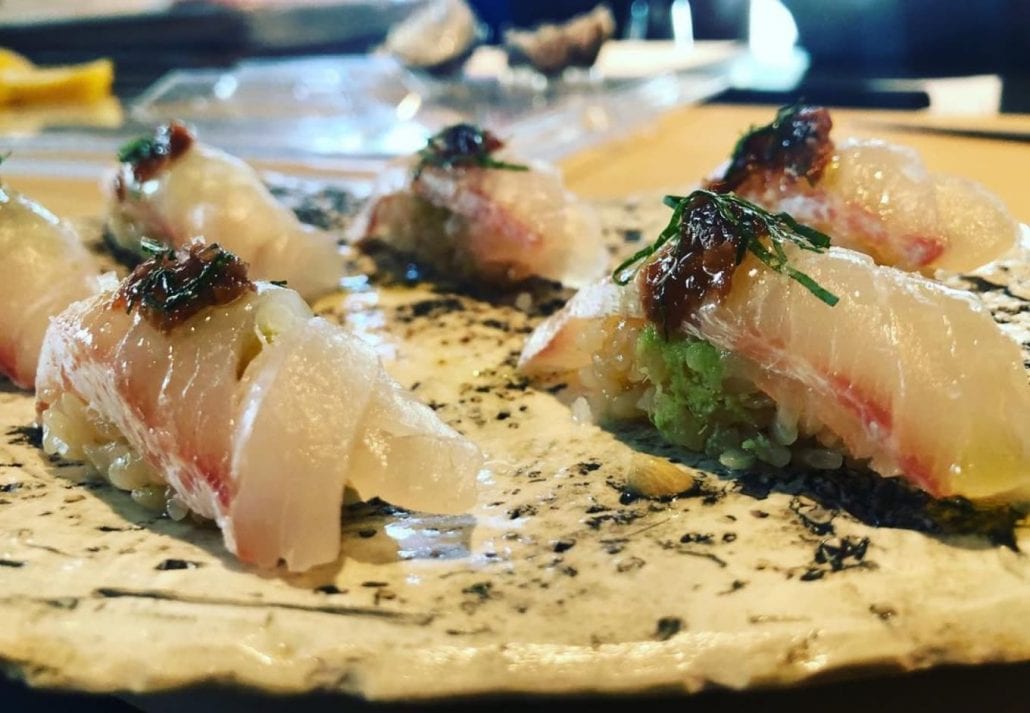 A day well-spent in San Francisco can be topped off with a scrumptious dinner at Robin, a Michelin-starred eatery located in Hayes Valley and praised for its sushi-heavy menu. In there, guests are provided with a thoughtfully personalized omakase experience, which is a form of Japanese dining where the head sushi chef curates the menu, and crafts each dish with seasonal and fine ingredients.
Address: 620 Gough St, San Francisco, CA
Tony's Pizza Napoletana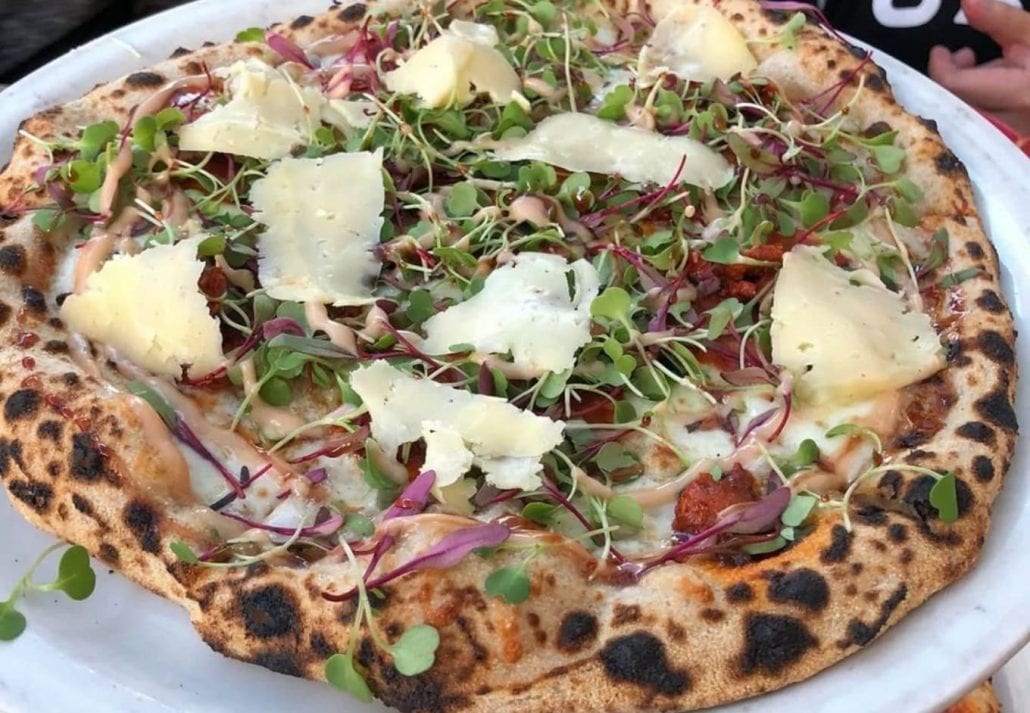 San Francisco flaunts a myriad of essential eateries across an array of cuisines. After tantalizing your taste buds with Japanese, Chinese, and Mexican flavors, visit Tony's Pizza Napoletana for an unbeatable Italian dinner. This award-winning restaurant is famous for its wood-fired pizza made with authentic ingredients imported directly from Italy. Their Margherita topped with San Marzano tomatoes, fresh basil, and Mozzarella fior di latte is a must-try.
Address: 1570 Stockton St, San Francisco, CA
Bi-Rite Creamery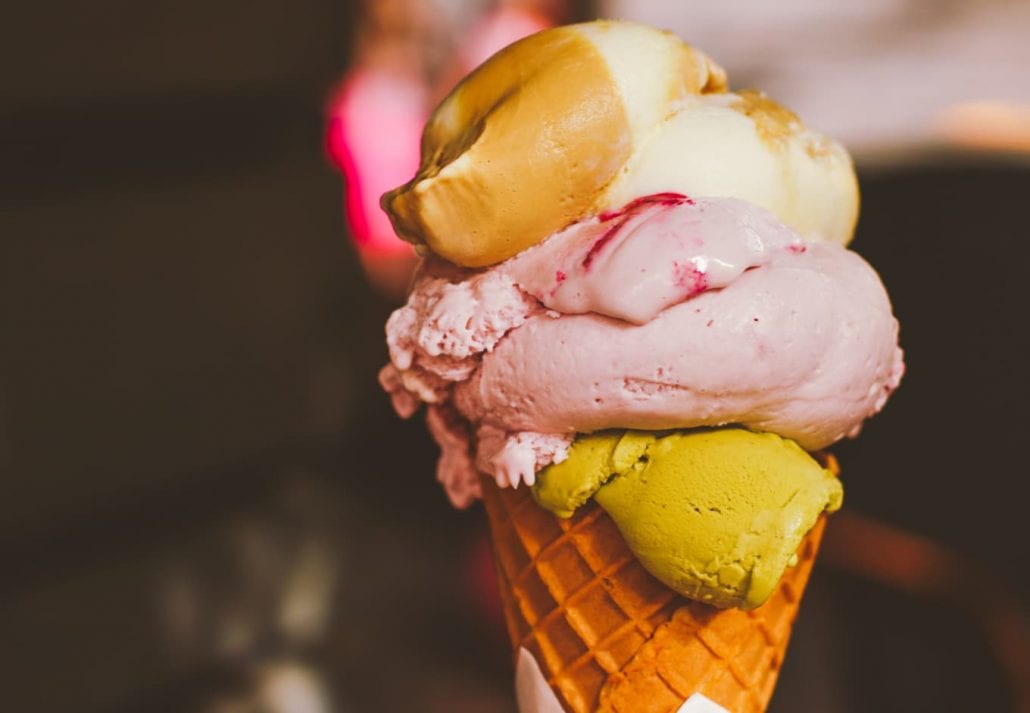 Curb your sugar cravings by paying a visit to Bi-Rite Creamery, famous for its artisanal ice cream made with locally sourced ingredients and buffalo milk. Their creamy, and rich ice creams come in a variety of mouthwatering flavors, such as roasted banana, cookies & cream, peach cobbler, and the bestseller: salted caramel!
Address: 3692 18th St, San Francisco, CA
Zazie
Zazie has everything you could want from a stellar brunch spot: eggs benedict served on English muffins with lemon hollandaise, fluffy buttermilk pancakes, a variety of sandwiches, creamy omelets, and over 10 types of mimosas!
Address: 941 Cole St, San Francisco, CA
La Ciccia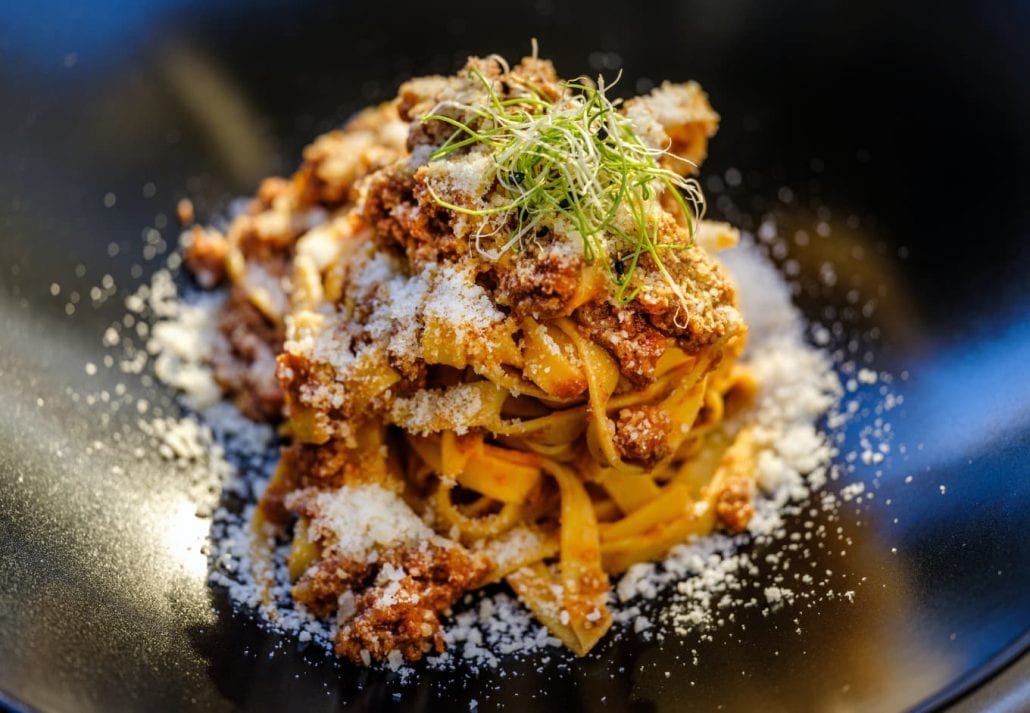 Places on the edge of Noe Valley, Ciccia will take you on a culinary journey through the Italian island of Sardinia. After feasting on delicious appetizers burrata with arugula and marinated white anchovies, make sure to try their famous Pasta Longa a su Nieddu (Fresh Fettucine Seafood Citrus Zest Squid Ink) or the Pasta Cruzza cun Arrizonis (Artisanal Fusilli Sea Urchin Tomato Grated Tuna Heart).
Address: 291 30th St, San Francisco, CA
Bạc Liêu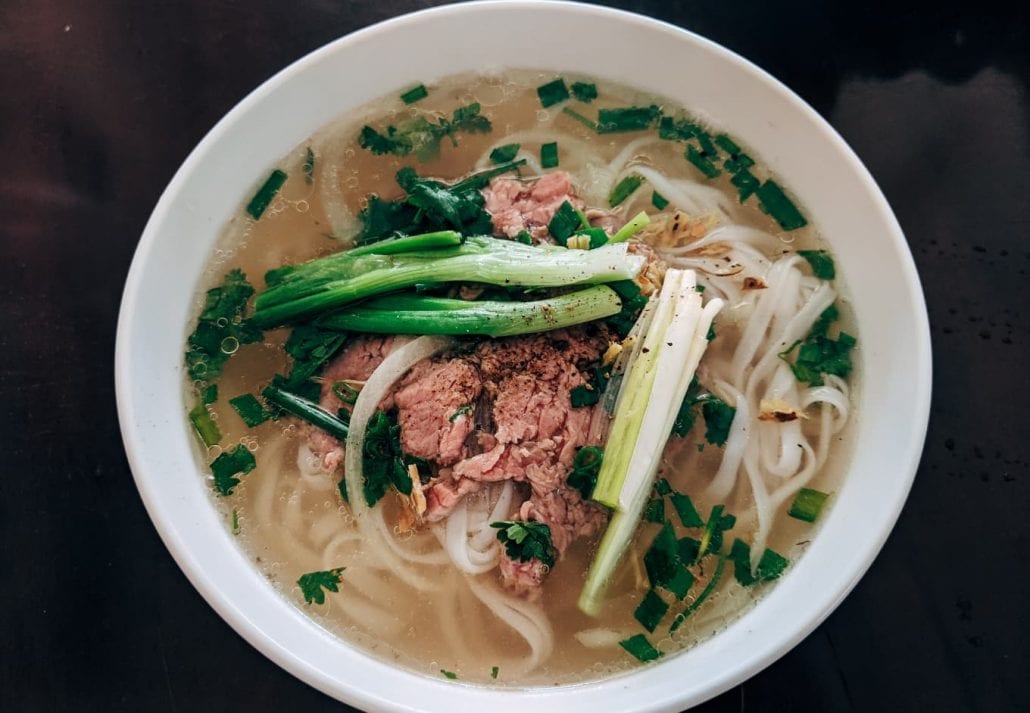 Ever wanted to try enticing Vietnamese dishes that go beyond the staples of phở and fresh spring rolls? Then Back Liêu is the place to go. In this family-owned restaurant, expect to try enticing dishes like Bánh hỏi, a woven rice noodle sheet served with a choice of meat and fresh vegetables, and Mì tỏi gà quay Chao, garlic noodles with spiced chicken.
Address: 3216 Mission St, San Francisco, CA
Tartine Bakery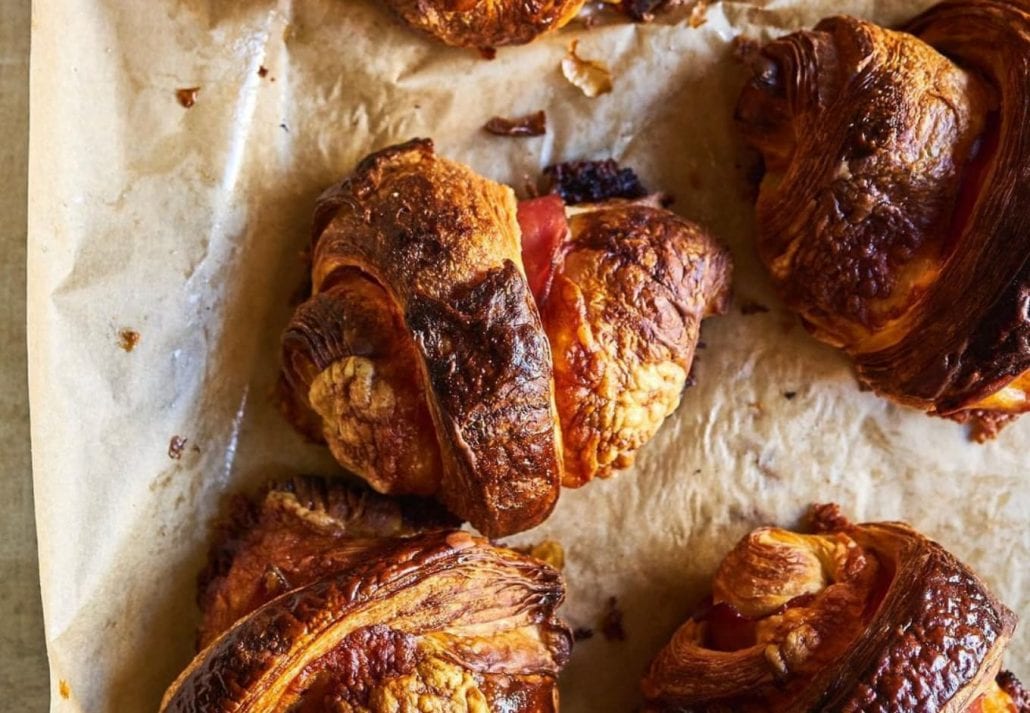 As soon as you come near Tartine Bakery, you'll be hypnotized by the fresh scent of croissants and baked morning buns. The ultimate hot spot for foodies who are craving a carbs overdose in San Francisco, the bakery has a delicious selection of pastries, from pain au chocolate to buttermilk scones with candied orange zest and seasonal fruit muffins.
Address: 600 Guerrero St, San Francisco, CA
Frequently Asked Questions About San Francisco's Restaurants:
What is a must-eat in San Francisco?
Some of San Francisco's staple eats are the Dutch crunch bread from Little Lucca, the Irish Coffee from Buena Vista Cafe, the clam chowder from Swan Oyster Depot, and the Caldo Verde at Grubstake, just to name a few.
What is the most famous restaurant in San Francisco?
San Francisco's iconic restaurants include Little Luca, Tony's Pizza Napoletana, Sotto Mare, the Golden Gate Bakery, Liguria Bakery, and Boudin Bakery.
What are the best San Francisco restaurants?
The 20 best restaurants in San Francisco are:
Little Lucca Specialty Sandwich Shop;
Gigi's Sotto Mare Oysteria & Seafood;
Swan Oyster Depot;
Dumpling Specialist;
Liguria Bakery;
Taqueria El Farolito;
Cotogna;
Quince;
La Taqueria San Francisco;
Park Tavern;
China Live;
Devil's Teeth Baking Company;
The Bird;
Robin;
Tony's Pizza Napoletana;
Bi-Rite Creamery;
Zazie;
La Ciccia;
Bạc Liêu;
Tartine Bakery.
Browse. Book. Stay.
CuddlyNest provides all accommodations to all travelers at the best price. Find unlimited travel inspiration on our blogs and our social media channels Facebook, Instagram, Pinterest
You May Also Like:
North America Travel Guide
Most Romantic Weekend Getaways in the United States
Long Weekend Getaways in the United States
Best Family Vacations In The United States
Best National Parks In The United States
Best Cabin Rentals in the United States
Best Dog-Friendly Vacations In The United States
Best Getaways In Southern California
The Ultimate California Travel Guide