There are endless reasons to hop on a flight to California. At once crazy and serene, thrilling and relaxing, the Golden State flaunts a staggering number of must-visit destinations and is graced with pleasant year-round weather, tempting restaurants, and world-class tourist attractions.
Travel down or up this amazing state by plane, bus, or car, and you'll undoubtedly come across some of the most fabulous getaways in the United States. From lively cosmopolitan cities like Los Angeles and San Francisco to atmospheric beach towns, and majestic national parks, California has something to offer everyone.
Here, you'll also find exciting experiences suitable for all travelers. Families can enjoy California's thrilling theme parks, while daring adventurers will love exploring the state through scenic road trips. The options are endless!
We've created a comprehensive travel guide with all the information you need to plan a memorable trip to California.
Read on to discover the top bucket-list experiences in the state, the best time to visit, and the top ten destinations you'll definitely want to explore!
California Travel Guide: Useful Information
| | |
| --- | --- |
| Language | English |
| Currency | US Dolar |
| Country Code | +1 |
| Voltage | 110 Volts |
| Standard Plug Types | Type A and B. |
| Time Zone | Pacific Time |
| Perfect For | Nature lovers, outdoor enthusiasts, couples, families, and foodies |
| About Safety | Overall, California is a safe destination to travel to. But always be always careful with your belongings, just in case. |
5 Bucket-List Experiences In California
Pacific Coast Highway Road Trip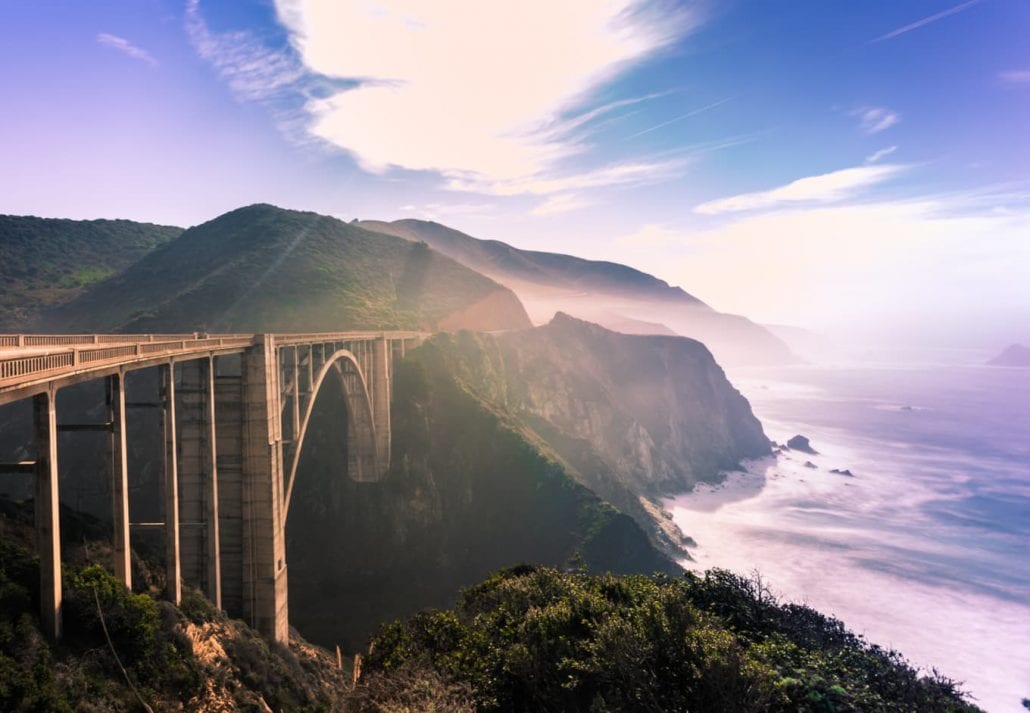 One of the best ways of exploring the alluring destinations of the California coastline is by driving along the famous Pacific Coast Highway.
Travelers usually start their journey in San Diego, Southern California, and then drive North. Be sure to stop by Los Angeles, Santa Barbara, San Luis Obispo, San Francisco and Mendocino.
If scenic views are what you're looking for, Carmel by the Sea and the Big Sur are must-visits during your journey. End up the road trip in Eureka, where you can visit the Sequoia Park Forest & Garden, a 67-acre filled with trails, a redwood forest, and meadows.
Stargazing At Joshua Tree National Park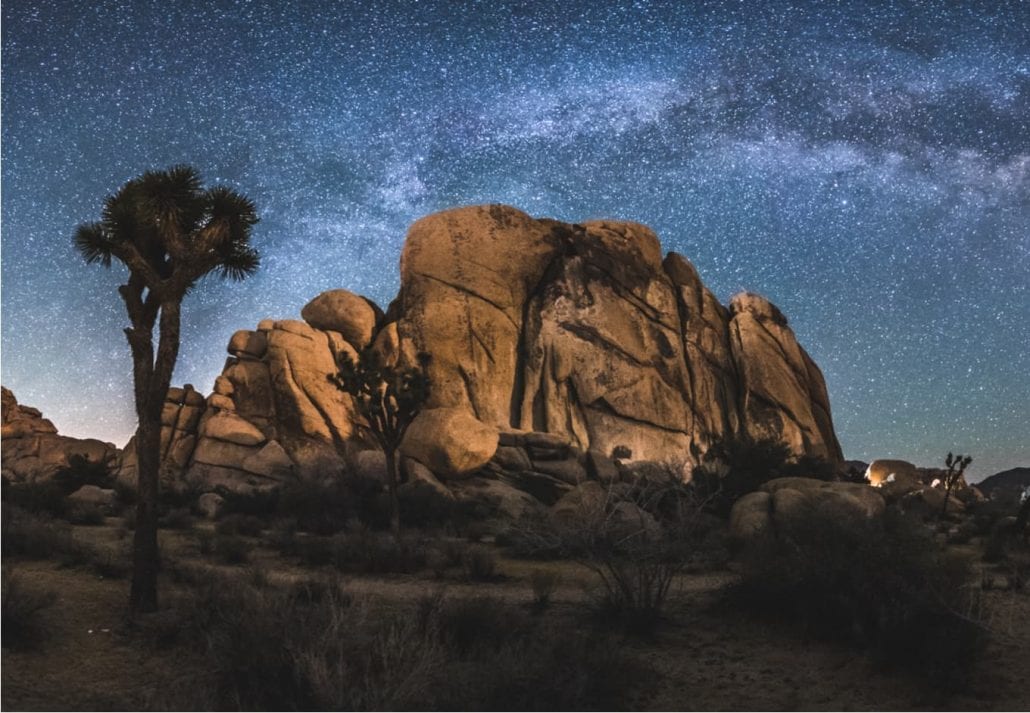 Few things are more magical than marveling at the Milky Way with the unaided eye. If this dreamy experience is at the top of your bucket list, you might want to visit Joshua Tree, which happens to be one of the best places for stargazing in the United States. The park is located in the High Desert, 5000 ft above sea level, and far from major cities; it boasts some of the darkest nights in Southern California.
An excellent idea for stargazing in the Joshua Tree National Park is to pitch a tent in one of the park's nine campground locations and spend a whimsical night under the stars. Be sure to plan your trip ahead and check the moon's phase — the bright moonlight reduces the number of stars you can see, so the new moon phase is the best time for this experience.
Wine Tasting In Napa and Sonoma Valley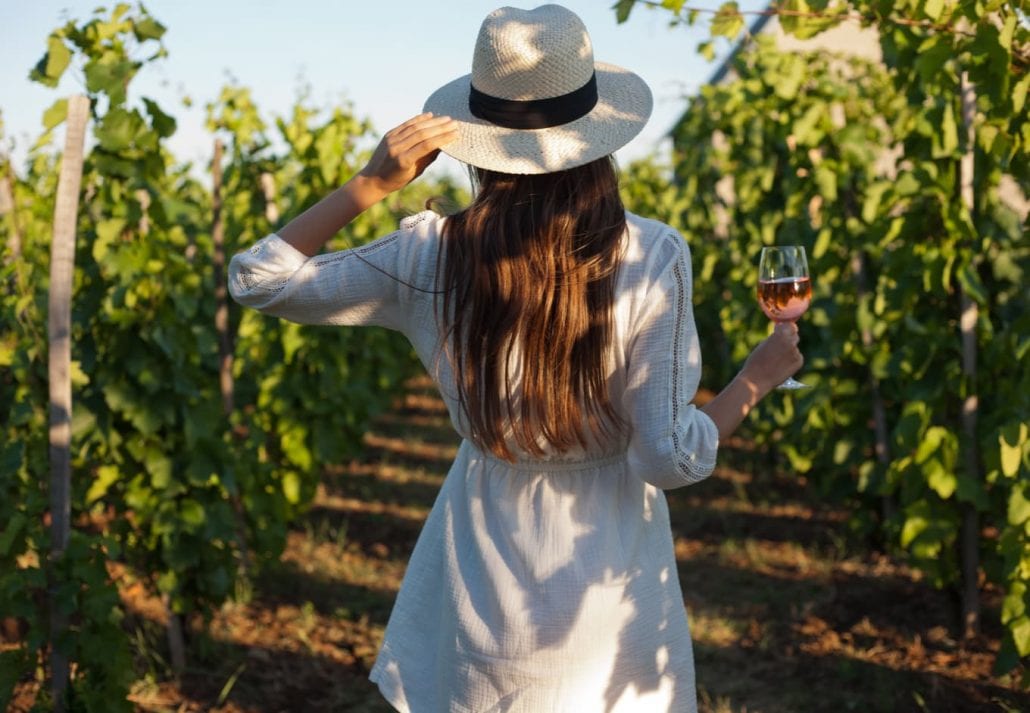 If you're lucky enough to get a chance to visit California, don't pass up the opportunity to spend a weekend in the Wine Country. Located about an hour's drive from San Francisco, this area encompasses two stellar wine-growing regions, Napa Valley and Sonoma, which are filled with top-notch wineries, Michelin-starred restaurants, award-winning resorts, golf courses, and luxurious spas.
While not sampling an award-winning sparkling wine at Domaine Carneros or a Reserve Cabernet Sauvignon at Trefethen Family Vineyard, go indulge in restoring treatments at Spa Solage, take a hot air balloon ride over the golden vineyards of Napa Valley, and have a superb dinner on the triple Michelin-starred The Restaurant, at Meadowood Resort.
Sunset Watching At The Sunset Cliffs National Park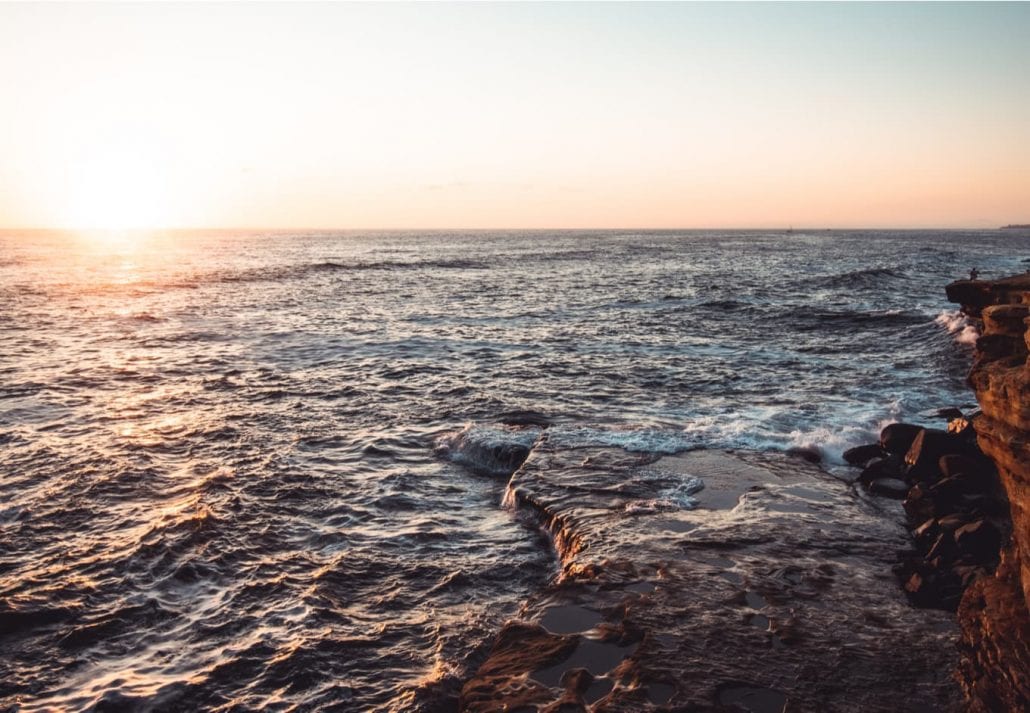 Gloriously overlooking the Pacific Ocean, Sunset Cliffs National Park is a 68-acre resource-based park that boasts scenic natural features, including carved coastal bluffs, arches, and sea caves. With such a fascinating landscape, it is not a surprise that Sunset Cliffs is often regarded as one of the top spots for sunset watching in the United States.
Whether you visit the Sunset Cliffs National Park to hit the park's scenic trails or for some relaxation around nature, don't miss the chance to take some time to marvel at the awe-inspiring pink-hued sunset overlooking the Pacific.
Scuba Diving in Point Lobos State Natural Reserve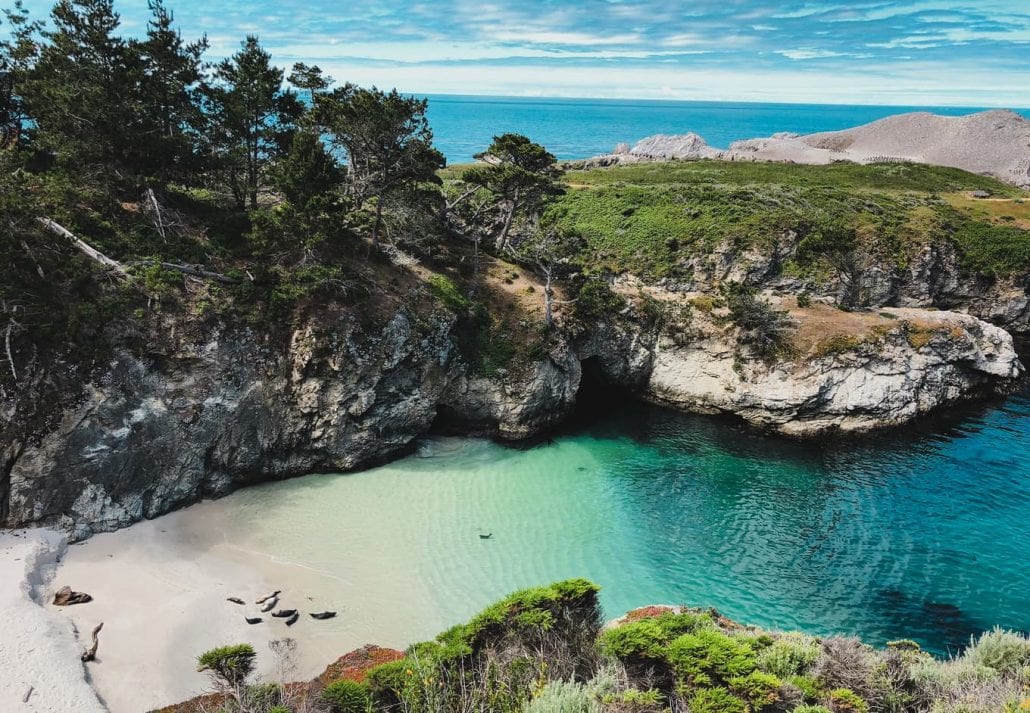 A playground for outdoor enthusiasts and adventurous explorers alike, the Point Lobos State National Reserve offers visitors the opportunity to experience nature in a unique, primitive setting. The reserve is inhabited by several plant communities, fascinating rocks, other geologic formations,  endangered archeological sites, over 20 species of land mammals, and thousands of seabirds. 
While hitting the local trails is a great way of exploring Point Lobos'  bountiful wildlife, scuba diving will reward you with the once-in-a-lifetime chance to marvel at one of the richest marine habitats in California. The Reserve extends off the coast to include the Point Lobos State Marine Reserve, home to many animals, such as lingcod, rockfish, harbor seals, and sea otters. 
Most Popular Destinations in California
Los Angeles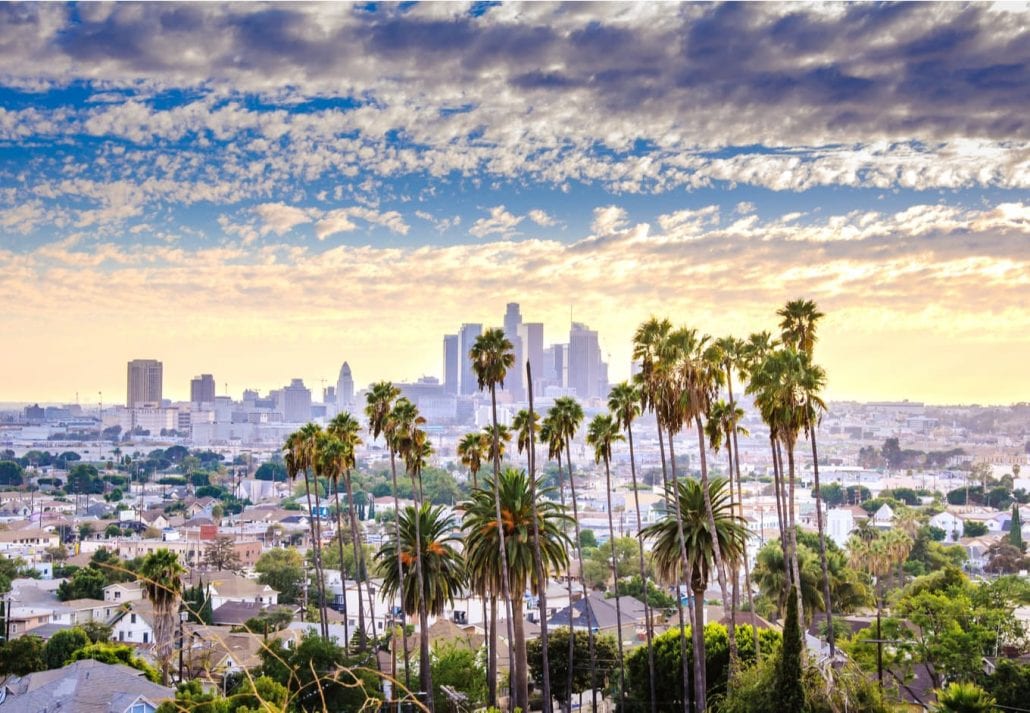 Bursting at the seams with impressive things to see and do, Los Angeles handsomely rewards urban explorers with a delightful array of bucket-list experiences. So, when traveling to L.A., you won't have trouble filling up your itinerary.
First-timers might want to visit Hollywood's iconic landmarks  — from the Walk of Fame to Hollywood Sign —and take in the timeless allure of Beverly Hills, a beautiful neighborhood dotted with luxury hotels, fine-dining eateries, and tempting boutique shops. Venture further out to Santa Monica, a laidback beach town perfect for catching a glimpse of the Pacific Ocean, and to Venice Beach, known for its bohemian vibe and hippie-chic hot spots.
Find Hotels In Los Angeles, California | Find Homes In Los Angeles, California
Recommended Read: The Best Things To Do In Santa Monica, California
San Francisco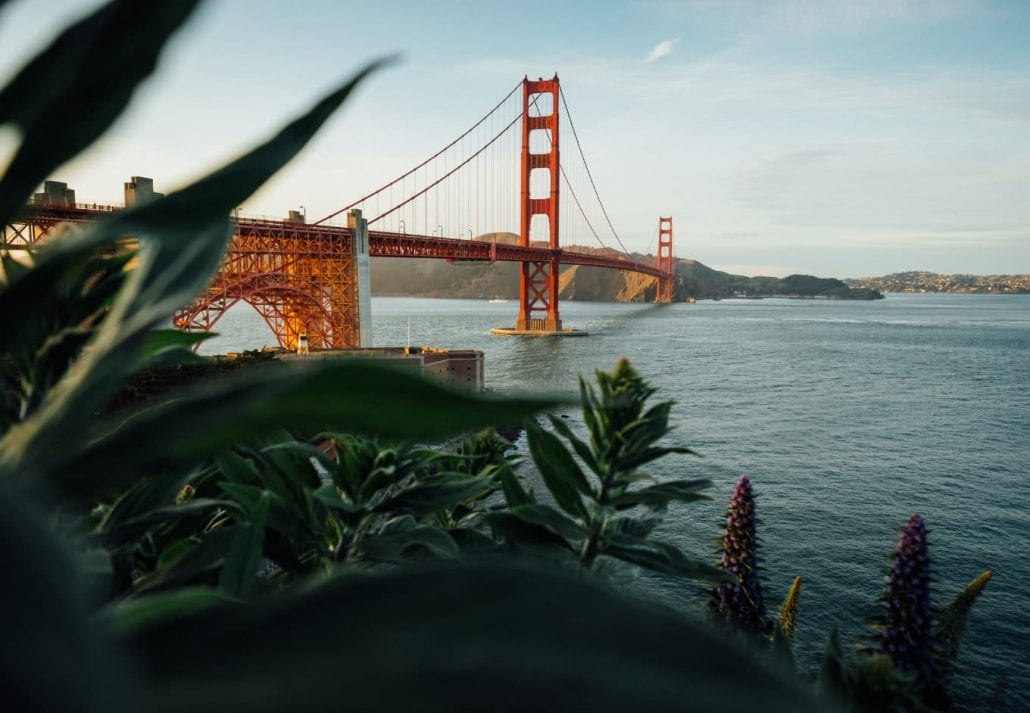 What's not to love about San Francisco? A place where trends and originality are fully embraced, the "Golden Gate City" has plenty to offer anyone who makes the trek. First, the iconic Golden Gate Bridge connects San Francisco Bay and the Pacific Ocean. Then, there's the bustling Union Square, one of the city's most prestigious commercial stretches.
The city is also home to fabulous museums, like the San Francisco Museum of Modern Art, and a showcase of iconic landmarks, including Lombard Street, Ghirardelli Square, and the Painted Ladies, at Alamo Square. Make sure you read our guide to the best things to do in San Francisco before visiting this alluring city.
San Francisco also boasts a wave of tempting eateries that serve everything from street food to fine dining. So loosen your belt because you're about to do some eating! Between one attraction and another, try the dutch crunch bread sandwich at Little Lucca, the creamy and rich bowl of clam chowder, the Gigi's Sotto Mare Oysteria & Seafood, and the super delicate dumplings at Dumpling Specialist.
Find Hotels In San Francisco, California | Find Homes In San Francisco, California
Recommended Read: The Best Restaurants In San Francisco
The Best Hotels in San Francisco, California
The 5 Best Hotels Near Beaches In San Francisco
San Diego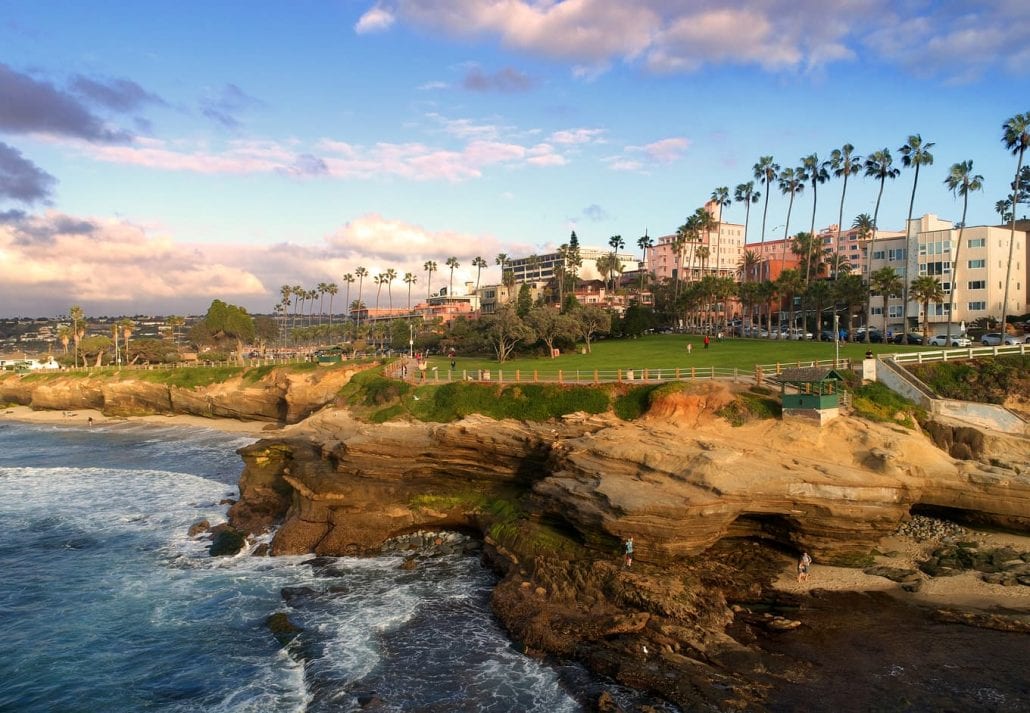 You'll be spoilt for choice once you arrive in San Diego. Graced with 70 miles of coastline and over 100 days of sunshine a year, this vibrant city is the perfect place for travelers who want to explore everything from eye-popping tide pools and lush verdant parks to stellar museums and fantastic seafood restaurants.
With a laundry list of kid-friendly attractions, the city is a mecca for families. If you're traveling with kids, take the little ones to the one-of-a-kind Balboa Park, a 1,200-acre National Historic Landmark home to museums, nature trails, and the world-famous San Diego Zoo, where you can spot Arctic foxes, leopards, bonobos, and even Chinese alligators.
Other top things to do in San Diego include visiting the Torrey Pines State Natural Reserve, 2,000 acres of coastal state park featuring animals, threatened plants, and unique geological formations, and going on a whale-watching departing from Harbor Drive.
Find Hotels in La Jolla, San Diego, California 
Recommended Read: The Best Time To Visit San Diego, California
The 6 Best Hotels in San Diego, California
Palm Springs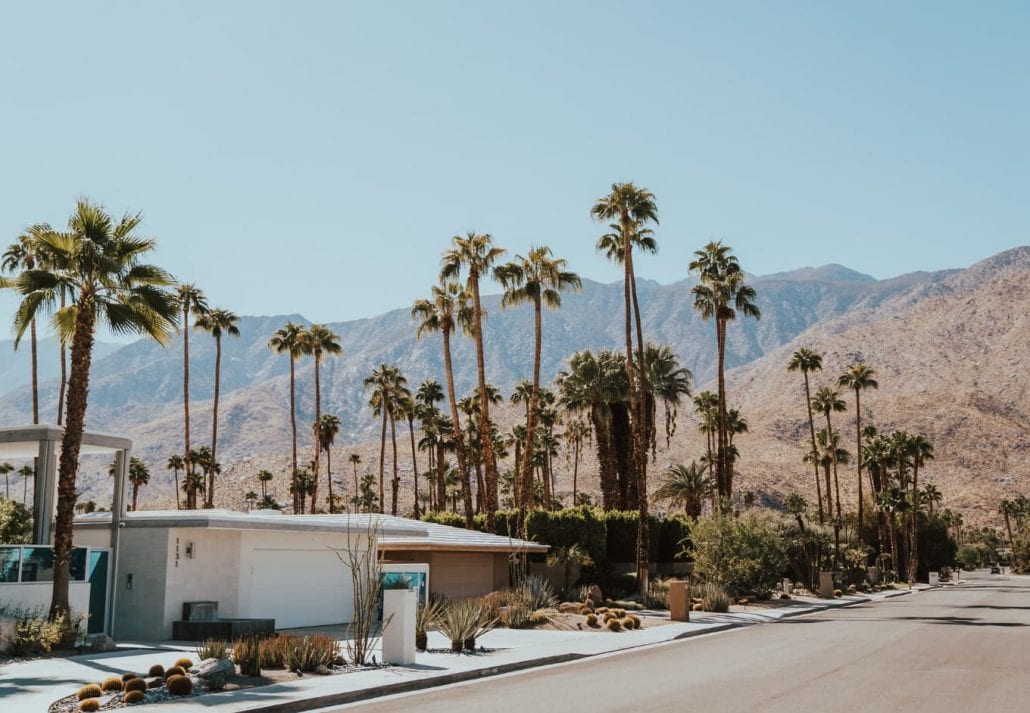 Towering Palm Trees, snow-dusted mountains, a clear blue sky, and year-round sunny weather make Palm Springs what it is: the perfect destination for some ultimate relaxation time in the heart of the Sonoran Desert. Known as one of the most romantic getaways in Southern California, it has been a sought-after destination among Hollywood stars since the 1930s.
The ultimate destination for some relaxed self-indulgence, Palm Springs boasts a range of luxurious poolside retreats perfect for travelers who want to unwind and relax, aside from featuring lip-smacking restaurants, golf courses, spas, and hot springs.
Whether you are feasting on some eggs Benedict at the French-inspired FARM, visiting a date farm, drinking some Prosecco by the pool at Korakia Pensione, or pampering yourself on Spa La Quinta, you'll surely have a great time in the city!
Find Hotels In Palm Springs, California | Find Homes In Palm Springs, California
Santa Barbara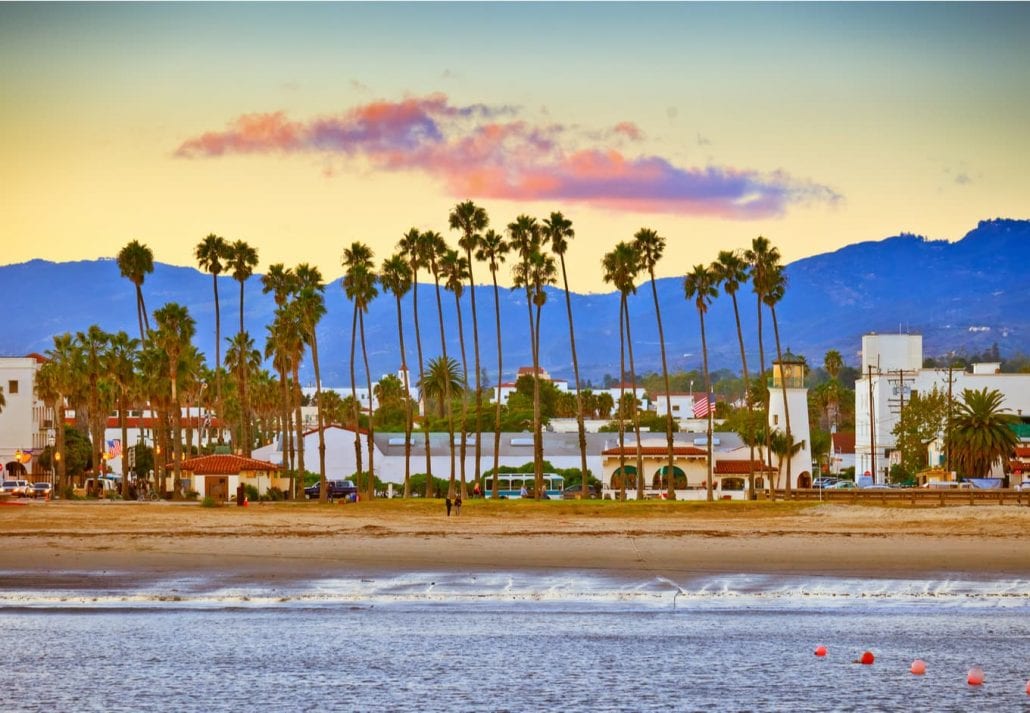 One of the great joys of visiting Santa Barbara is having the opportunity to discover everything from gleaming beaches to sun-kissed vineyards, all in one place.
Framed by the scenic Santa Ynez Mountains, this charismatic coastal city is praised for featuring eye-popping Mediterranean-style buildings, including the iconic Old Mission, and picturesque waterfront promenades like Stearns Wharf is the best spot for enjoying sweeping views of the Pacific Ocean.
While Santa Barbara is applauded primarily for its beaches, from Butterfly Beach to East Beach, the city also boasts a lush Botanic Garden featuring over 1,000 species of California native plants, delicious seafood eateries, and top-class vineyards like Presqu'ile and Jame Slone Wines.
Find Hotels in Santa Barbara, California
Recommended Read: 17 Bucket-List Things to do in Santa Barbara
The 5 Best Hotels in Santa Barbara
South Lake Tahoe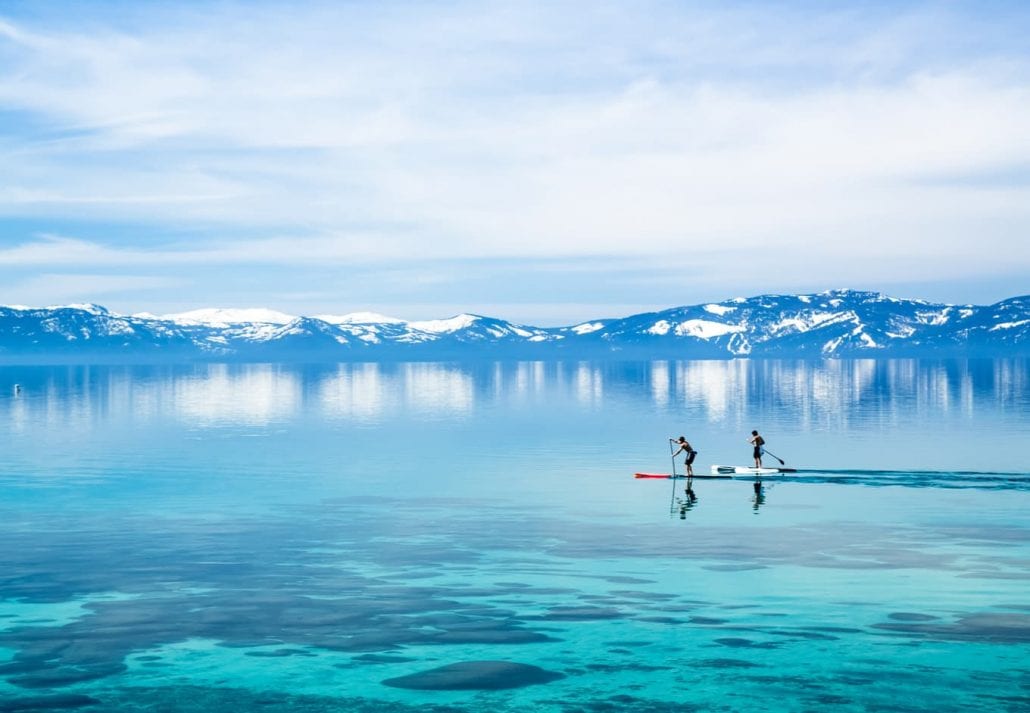 Located in the Sierra Nevada mountains in Northern California, South Lake Tahoe is a mecca for adventure-seekers. Encompassing wooded trails, sparkling lakes, granite cliffs, and sandy beaches, the city offers the ideal conditions for outdoor activities in any season of the year.
During the summer and spring months, take advantage of the luminous and indulge in various water sports: from paddleboarding on the stunning Emerald Bay to kayaking on Lakeview Commons and swimming in the Angora Lakes.
The Echo Lakes Trail, located south of the Tahoe Basin, is a favorite place for fall hikes and foliage viewing, while the local ski resorts are an excellent bet for welcoming the winter. During that time of year, the city becomes a veritable wonderland where visitors can enjoy a showcase of sports, from skiing to snowboarding.
Find Hotels In South Lake Tahoe, California
Yosemite National Park
Sky-high mountains, forested valleys, towering sequoia trees, waterfalls, and spectacular meadows continue to be the driving force that attracts wide-eyed travelers to Yosemite National Park. Located on California's Sierra Nevada mountains, this spectacular park is unarguably one of the country's greatest destinations for active and outdoorsy adventures.
More than 700 miles of trails take visitors to uncover the park's scenic landscapes and natural features, like the Mariposa Grove of Giant Sequoias, which is dotted with more than 500 mature sequoias, the Tuolumne Meadows, surrounded by snow-dusted peaks and domes, and the Hetch Hetchy Valley, filled with delicate wildflowers.
Go camping in one of the park's designated campgrounds to dial up the adventure factor to a ten. This is also an excellent opportunity to stargaze, as Yosemite boasts one of the darkest skies in Southern California!
Find Hotels Near Yosemite National Park, California
Big Sur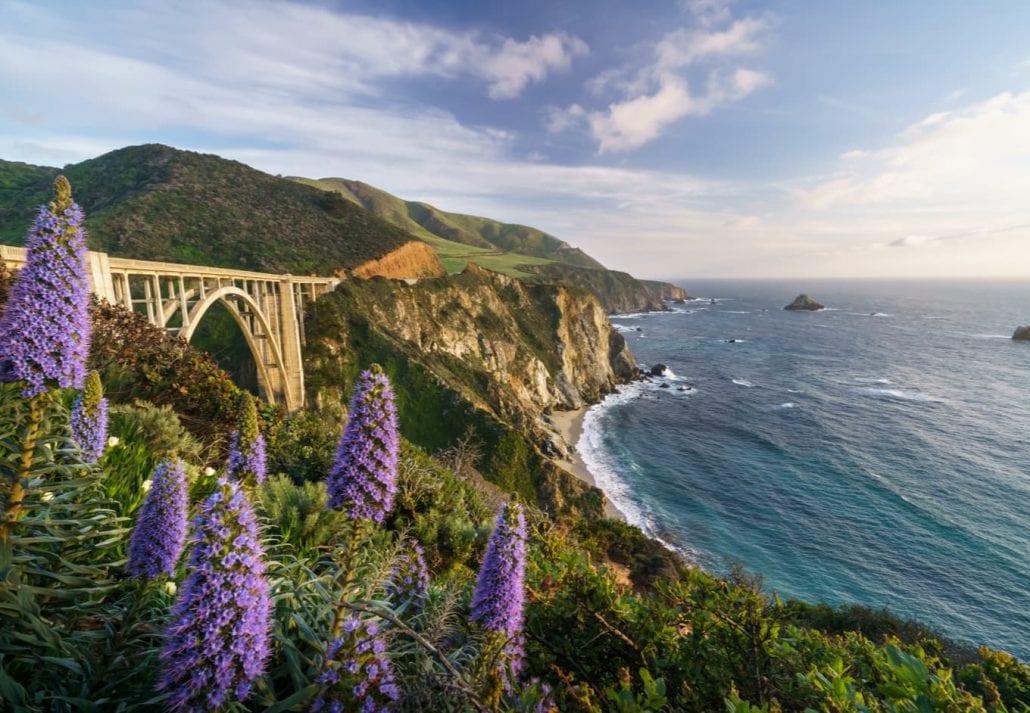 Whether you're on an epic road trip driving the Pacific Coast Highway or just spending a few days on California's central coast, spend some time in Big Sur.
Well-known as one of the most scenic destinations in the Golden State, this rugged stretch of the Central Coast of California is located between Carmel Highlands and San Simeon. It features some eye-popping natural wonders, from redwood forests to dramatic seaside cliffs.
To really soak up the views and marvel at the sea-green shallow waters amalgamating into the majestic rocky crescent of the Big Sur, be sure to drive the famous Bixby Bridge, which rises 260 feet above the bottom, offering a scenic panorama of miles of coastline.
Other tried-and-true activities in the Big Sur include visiting the Julia Pfeiffer Burns State Park, home to 300-foot ancient redwoods, and the Limekiln State Park, home to several hiking trails and scenic picnic sites.
Find Hotels In Big Sur, California
Carmel-by-the-Sea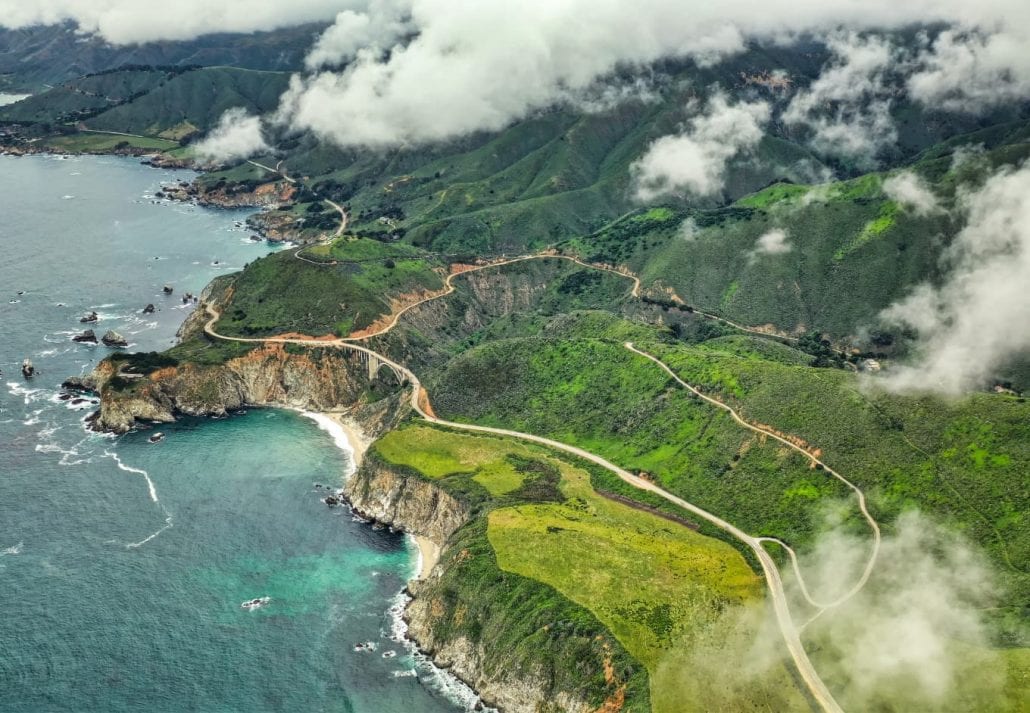 Located in the Monterey Peninsula, Carmel-by-the-Sea is a charming coastal town where coastal cliffs, pristine beaches, and lush forests coexist, designing one of the most scenic landscapes of California.
Activities in this charming town include visiting the famous Carmel Beach and driving the 7-Mile Drive, a scenic road from Pebble Beach to Pacific Grove. To catch a glimpse of some of the most stunning natural features of the US, venture further out to Point Lobos State Natural Reserve, which encompasses miles of trails and bountiful wildlife.
Everything about Carmel-by-the-Sea screams romance. A crown jewel spiked in the Monterey Peninsula, this charming coastal town has some of the most scenic landscapes of California, comfy boutique hotels, gorgeous vistas, quaint art galleries, fairy-tale-like parks, and more.
Urbanites can also take advantage of a weekend trip to Carmel-by-the-Sea, as the city offers a variety of fun cosmopolitan amenities, from stellar wine-tasting rooms to a century-old restored basilica and several art galleries.
Find Hotels Near Carmel-By-The-Sea, California
Channel Islands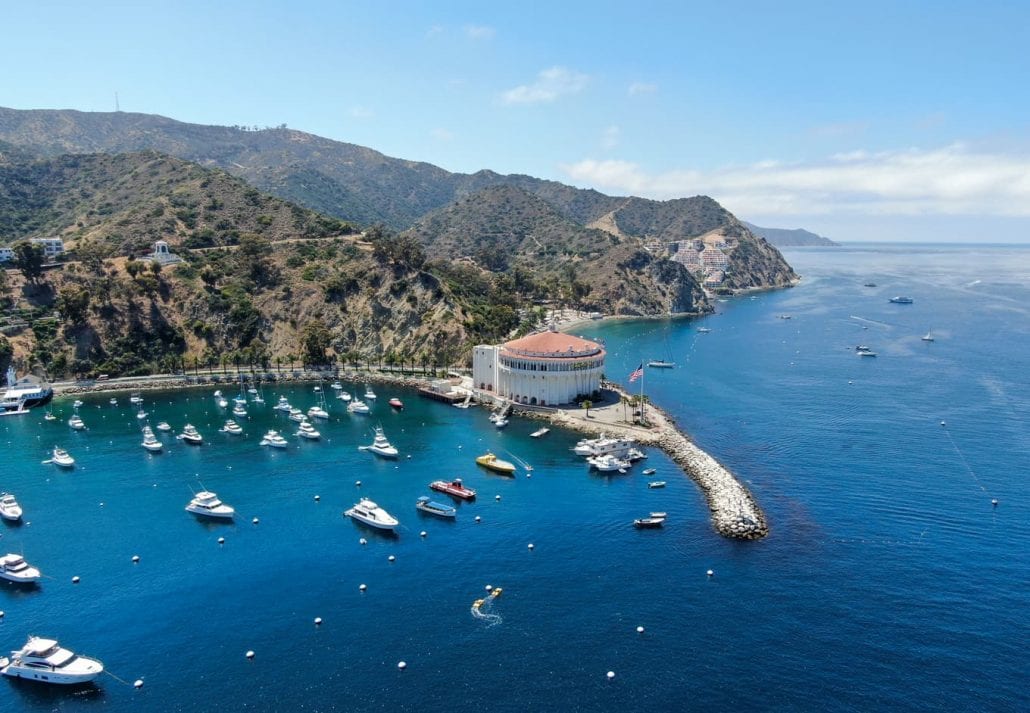 A great idea for travelers traveling to Santa Barbara is a day trip to the Channel Islands National Park. Extending along the Southern California coast, this almost 300,000-acre park comprises five gorgeous islands home to thousands of plant and animal species.
From birdwatching on Santa Cruz Island to kayaking Santa Barbara Island's five-mile coastline and snorkeling on Santa Catalina Island, the Channel Islands offer a variety of thrilling outdoor activities for adventurous ones.
Find Hotels In Avalon, Catalina Island, California
FAQ About California
How can I spend 10 days in California?
First-timers who are planning to spend 10 days in California can take the opportunity to visit the state's bucket list places: Los Angeles — including Santa Monica and Venice Beach —, San Diego, and San Francisco.
In case you're an old acquaintance of the Golden State, you may wanna dig a little bit deeper and explore California's lesser-known marvels, such as the Channel Islands National Park, Laguna Beach, Mammoth Lakes, and San Luis Obispo.
What is the best road trip in California?
Regarded as one of the most amazing summer road trips in the world, the drive along the Pacific Coast Highway is the best road trip in California. The journey rewards travelers with scenic views of quaint oceanside towns, fabulous opportunities for nature-centered adventures, and plenty of sightseeing.
What Is The Best Time To Visit California?
Boasting consistently lovely weather, California is often considered a year-round destination. Freezing temperatures during the winter months are rare, and summers are usually dry and warm.
Although June through August is an excellent time for enjoying California's beaches and indulging in various outdoor activities, attractions tend to be crowded and rates higher. Plus, in cities like Los Angeles, average summer temperatures peak around 30°C, which can be overwhelming for some.
For indulging in milder yet luminous and pleasant weather, September and October are ideal months to visit California. 
And as California boasts one of the best weather in the US, the state is an excellent destination for snowbirds who want to escape the cold!
How much would a 2-week trip to California cost?
According to Budget Your Trip, a vacation to California for one week usually costs around $1,397 for one person. So, a two-week trip to California is around $2,794 for one person.
Browse. Book. Stay.
CuddlyNest provides all accommodations to all travelers at the best price. Find unlimited travel inspiration on our blogs and our social media channels Facebook, Instagram, Pinterest
You May Also Like:
North America Travel Guide
Most Romantic Weekend Getaways in the United States
Long Weekend Getaways in the United States
Best Family Vacations In The United States
Best National Parks In The United States
Best Cabin Rentals in the United States
Best Dog-Friendly Vacations In The United States