It's easy to pick out eye-popping spots throughout San Francisco. Renowned for its scenic backdrop, this sight-packet city is filled with several Instagram-worthy places that one could spend hours drooling over — from instantly recognizable landmarks like the Golden Gate Bridge, to exciting offbeat spots such as the Sutro Baths.
Here's the lowdown on San Francisco's 15 most beautiful places that will fill your Instagram feed with the most alluring landscapes on the West Coast.
Find Hotels In San Francisco, California | Find Homes In San Francisco, California
The Most Instagrammable Places in San Francisco, CA
Golden Gate Bridge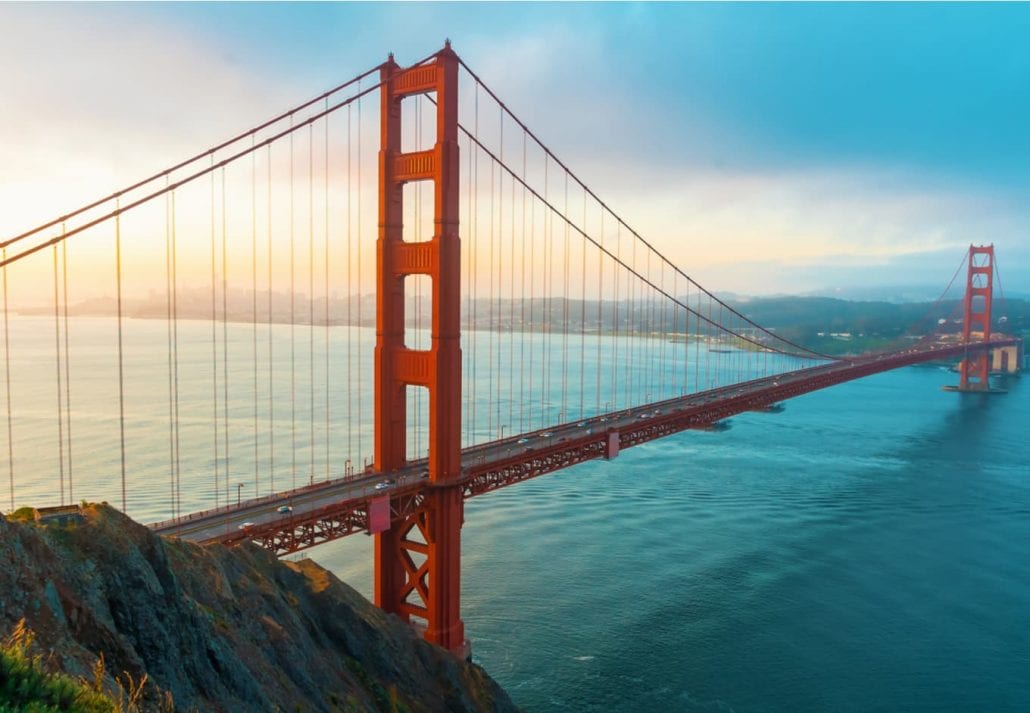 The majestic Golden Gate Bridge is the jewel in the crown of San Francisco's cinematic landscape. Flaunting massive 746-foot tall towers, sweeping main cables, and a signature orange color named "International Orange", this Art-Deco architectural masterpiece happens to be one of the most photographed bridges in the world.
Plus, the Golden Gate Bridge was named one of the most Instagrammable places to visit during the summer by CuddlyNest's team of expert travelers.
Some of the best places in San Francisco to really soak up the views of the Golden Gate Bridge and snap the perfect shot for your Instagram are Baker Beach, Fort Point National Historic Site, the Marin Headlands, and the Lands End.
Golden Gate Park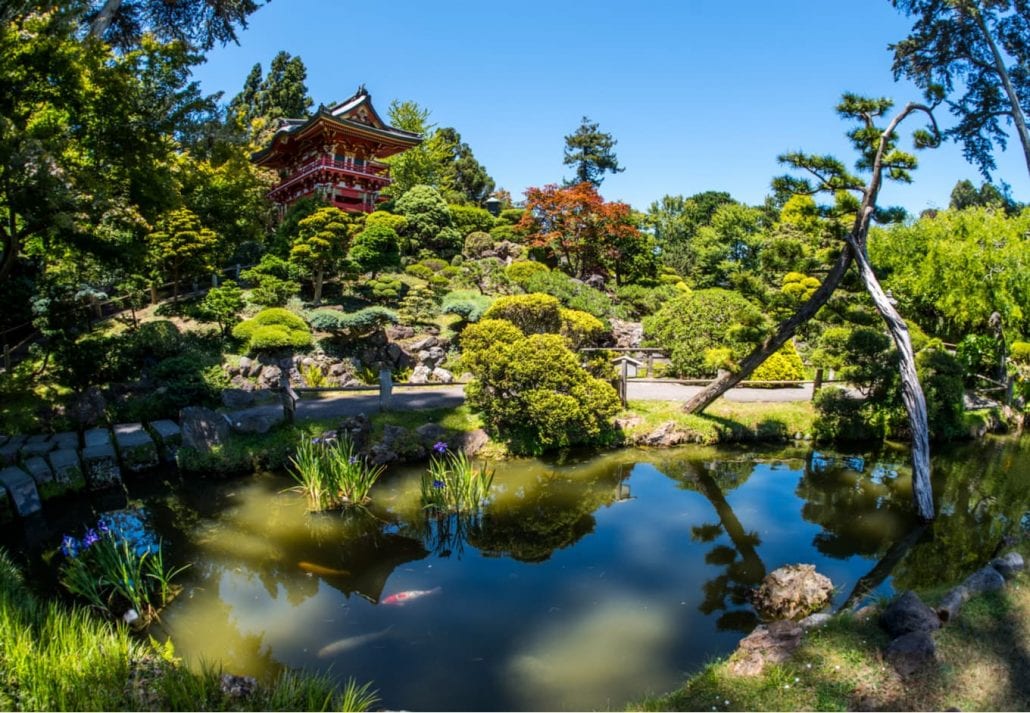 Artfully designed gardens, bucolic lakes, meadows, and groves make the Golden Gate Park one of the most spellbinding places in San Francisco. Dreamy photo spots in the park include a lovely camelia garden dotted with some 1,000 plants, the gorgeous San Francisco Botanical Garden, at Strybing Arboretum, and the Conservatory of Flowers, which is home to 2,000 species of aquatic and tropical plants, including a 100-year old giant Imperial philodendron.
Sutro Baths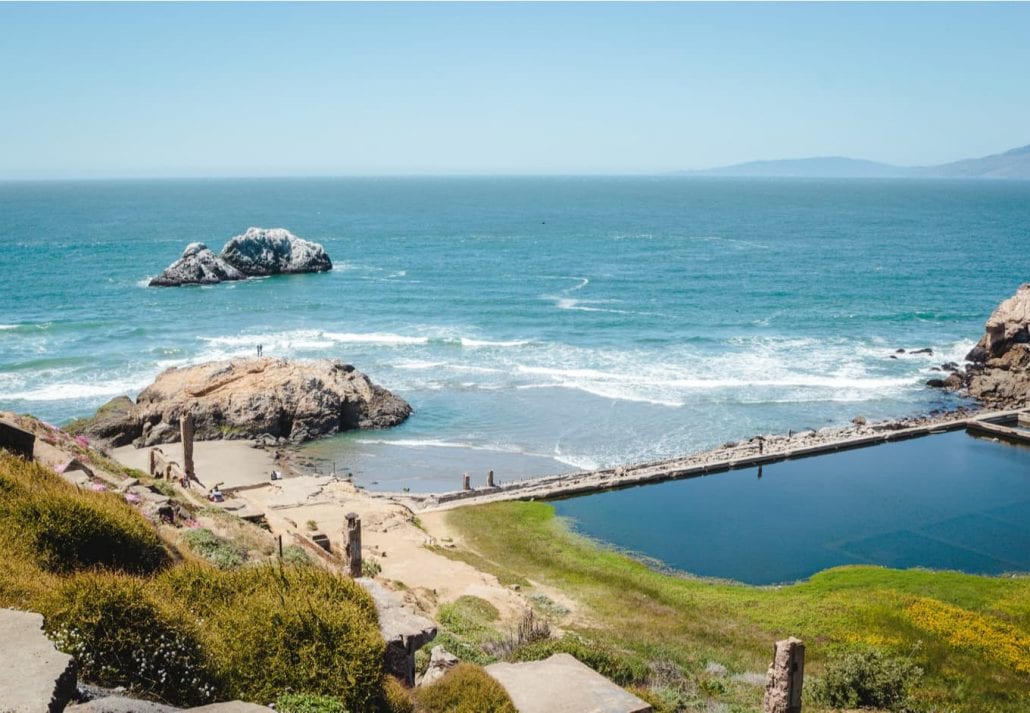 Wide-eyed travelers who are looking for an offbeat experience in San Francisco shouldn't miss the chance to visit the Sutro Baths, a former swimming pool complex located in the Lands End area.
Built in 1896 by Adolph Sutro, a self-made millionaire, the Sutro Baths were once the largest indoor swimming pools in the world, with a capacity of accommodating 10,000 people at one time.
This massive public bathhouse covered three acres and featured seven salt-water swimming pools that were fed by the tides at the entrance to San Francisco Bay.
During the Great Depression, however, the baths became less popular, and now all that is left its ruins and a rough collection of pools, crumbling walls, and pieces of iron overlooking the Pacific Ocean. An eerie, yet poetic, spot for those who are in search of Insta-worthy places that go way beyond the typical tourist attractions.
Lombard Street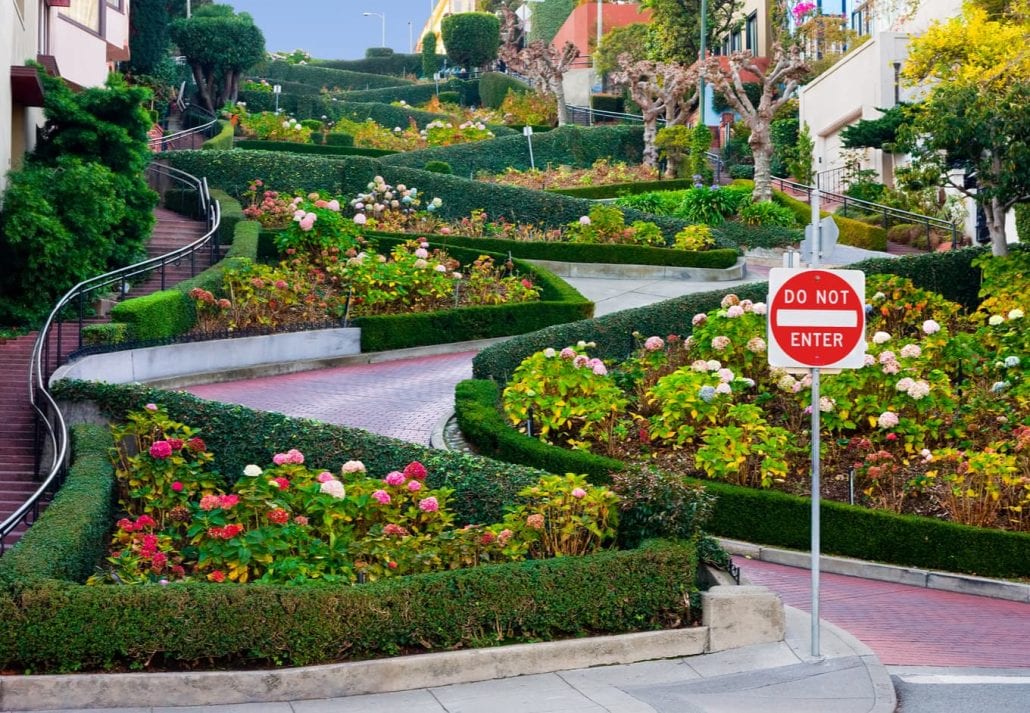 Dubbed the "crookedest street in the world," Lombard Street is famous for its eight sharp hairpin turns framed by Russian Hill homes and carefully manicured gardens. The street stretches from The Presidio east to The Embarcadero, and thanks to its picturesque aesthetic, it's visited by millions of people every year.
To photograph Lombard Street, visitors can drive through the crooked curves, or even better, walk. That way, it's easier to score an Insta-worthy photograph of this San Francisco landmark. Tip: from the highest part of the street it's possible to catch a glimpse of San Francisco Bay, the Bay Bridge, and Coit Tower.
San Francisco City Hall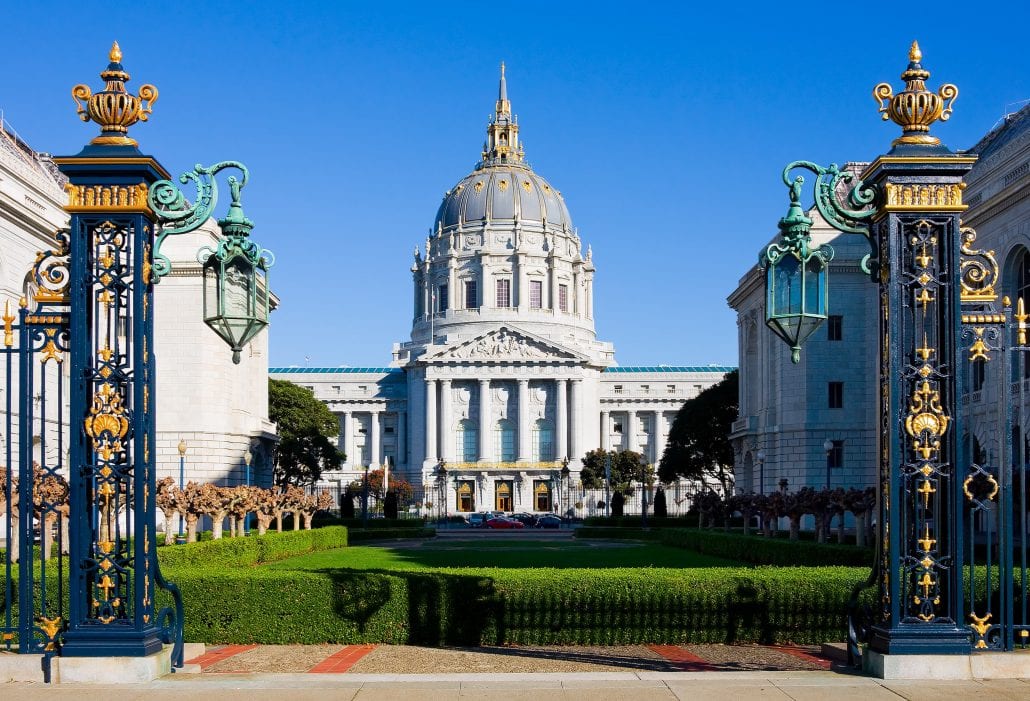 Featuring a grandiose dome rising over 300 feet above the streets — taller than the dome of the nation's Capitol —, the San Francisco City Hall is a veritable masterpiece made of steel, granite, and alluring marble interiors.
This Beaux-Arts monument, affectionately nicknamed the "People's Palace" is also a symbol of resilience, as it's was built after San Francisco's first City Hall was destroyed in the Great Earthquake and Fire of 1906.
A well-worth spot not only for those interested in snapping gorgeous photos but also for learning more about the history of San Francisco.
Union Square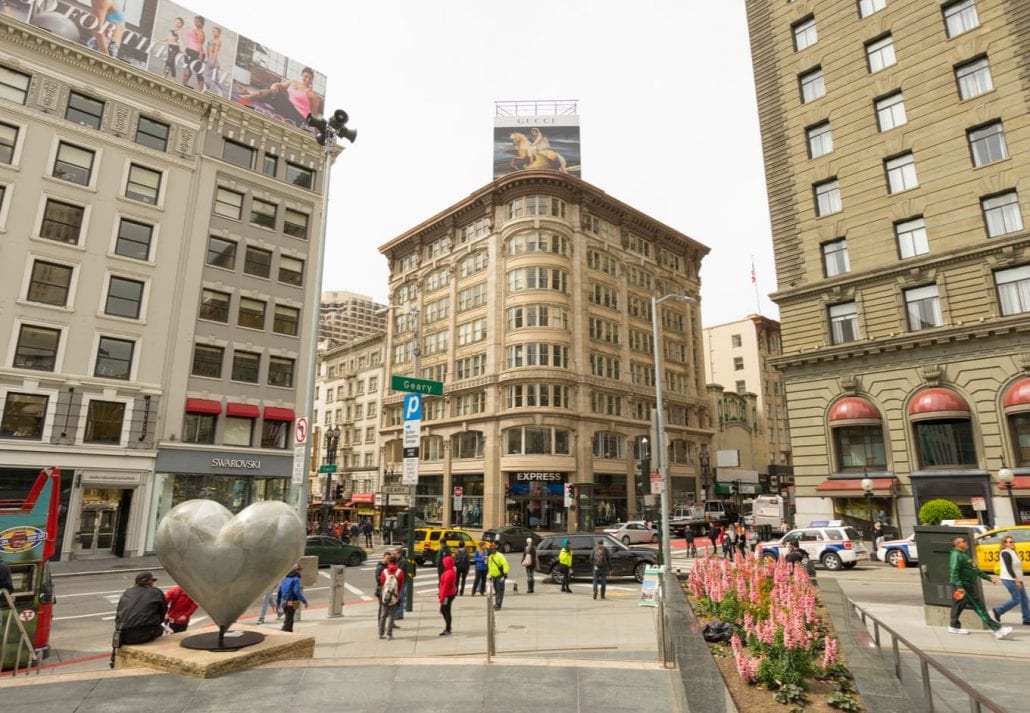 The centrally-located Union Square is as much about tempting shopping spots as it is about picture-perfect places. Known for its captivating stores — some of the best in San Francisco —the square features green spaces where urbanites can take five on a bench to simply watch (and photograph) the city's action unfold around them.
Pier 39 And Fisherman's Wharf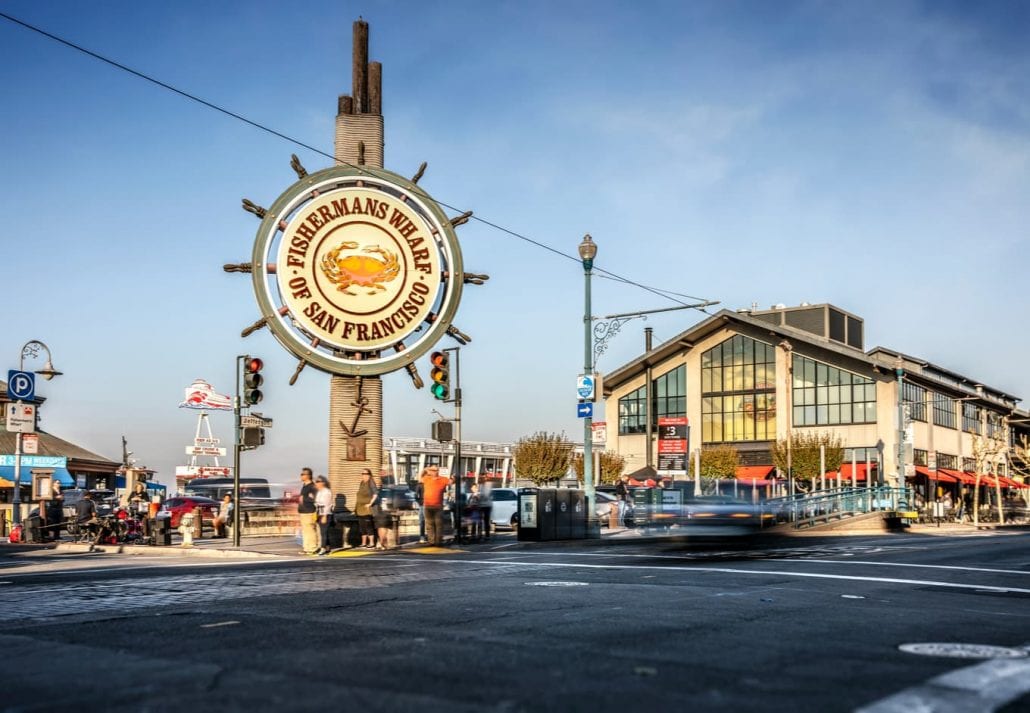 No matter what your plans are, make room for some unscheduled wandering in Fisherman's Wharf, one of the liveliest areas in San Francisco. Facing out to the Bay Bridge, the neighborhood is home to some of the city's most iconic landmarks, including the Ghirardelli Square and PIER 39, a 45-acre waterfront complex that offers a great view of the Golden Gate Bridge, Alcatraz, and Angel Island.
Bernal Heights Park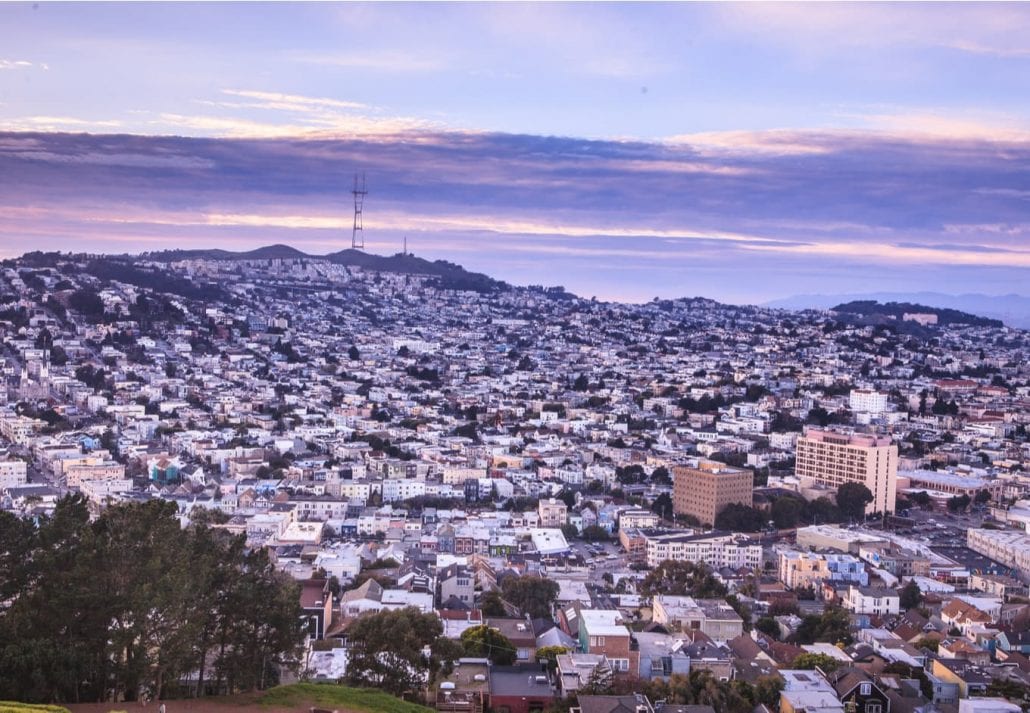 At Bernal Heights, visitors get the thrill of superb outdoor hikes and scenic views, all in one place. One of the largest parks in San Francisco, Bernal Heights features a 1-mile loop trail that leads to a hill, from where you can indulge in a breathtaking 360-degree panorama of San Francisco Bay, the Golden Gate Bridge, downtown, San Bruno Mountain, and the hills of the East Bay. Plus, the park is home to photo-worthy examples of fauna and flora, including several bird species like hummingbirds, American kestrels, and western meadowlarks.
Painted Ladies at Alamo Square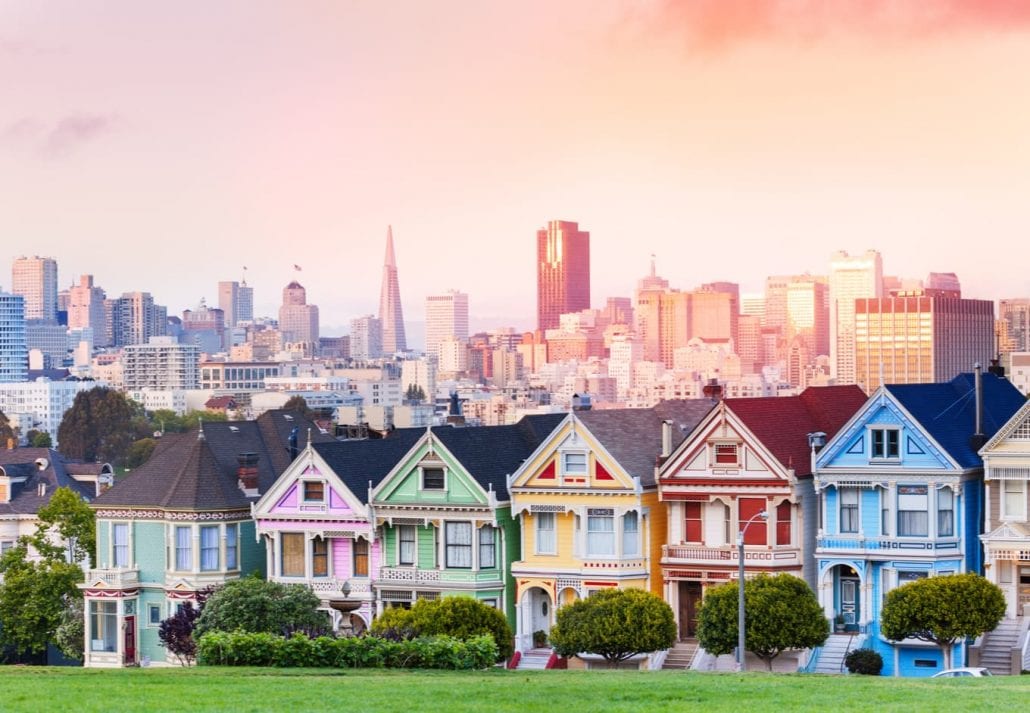 The Painted Ladies are a must-visit for anyone who wants to snap some epic shots for their social media. Located on Alamo Square, these eye-popping Victorian houses boast unique colors and details, including classical columns, spindles, balustrades, and gingerbread-style gables.
Curious fact: also known as "Postcard Row", the Painted Ladies were featured on the opening credits of the 90's tv show, Full House.
Chinatown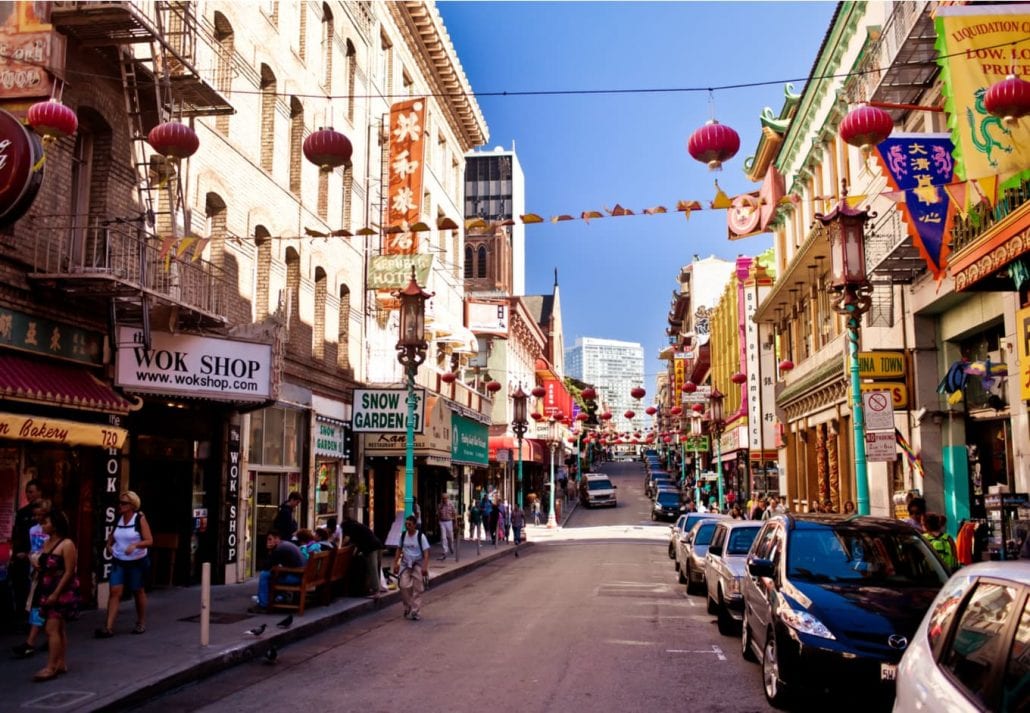 The largest Chinatown outside of Asia, San Francisco's Chinatown is alive with culture and history. While exploring this vibrant district on foot, visitors immediately feel inspired by the colorful neon signs, glowing red lanterns, charming alleys, and quaint flower shops.
Aside from stumbling across some of the most Instagrammable spots in San Francisco, you can also appease your senses with the mouthwatering restaurants that are located in Chinatown. So, between one photo and another, be sure to take your tastebuds on a global tour and sample delicious Chinese treats in restaurants like Kam Po Kitchen, famous for their roast duck with rice.
Mission District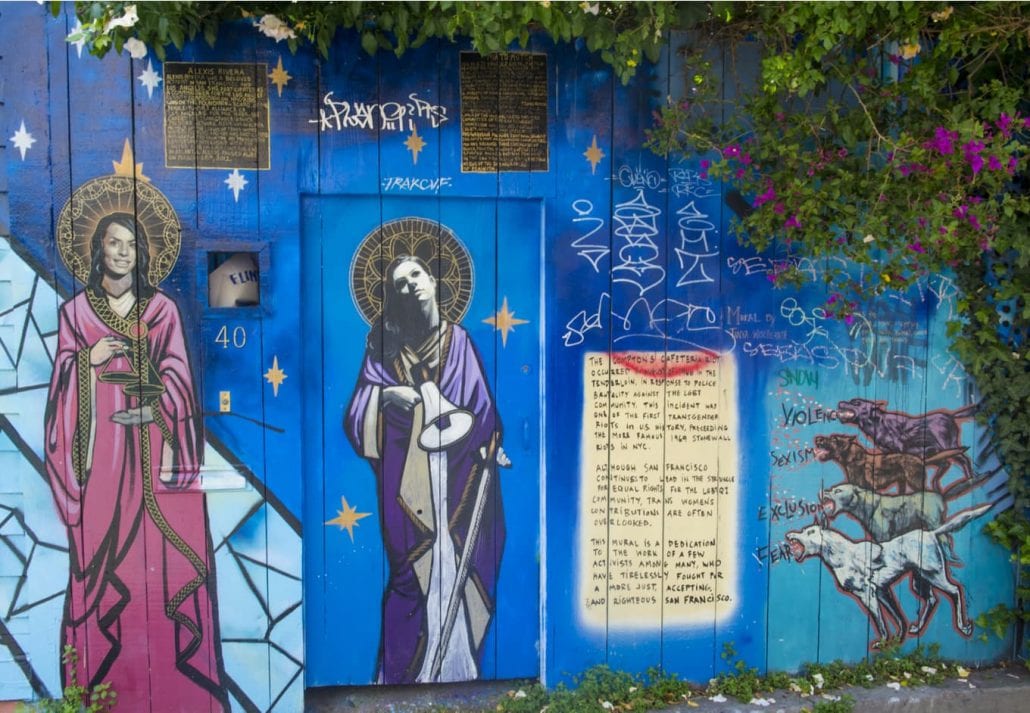 There's a hotbed of creative activity hiding in plain sight in the Mission District. Also known as "The Mission", this artsy neighborhood is filled with jaw-dropping murals, and it boasts the thickest concentration of street art in San Francisco. For some cool shots of colorful pieces of art, walk around the Balmy Alley and Clarion Alley.
The Ferry Building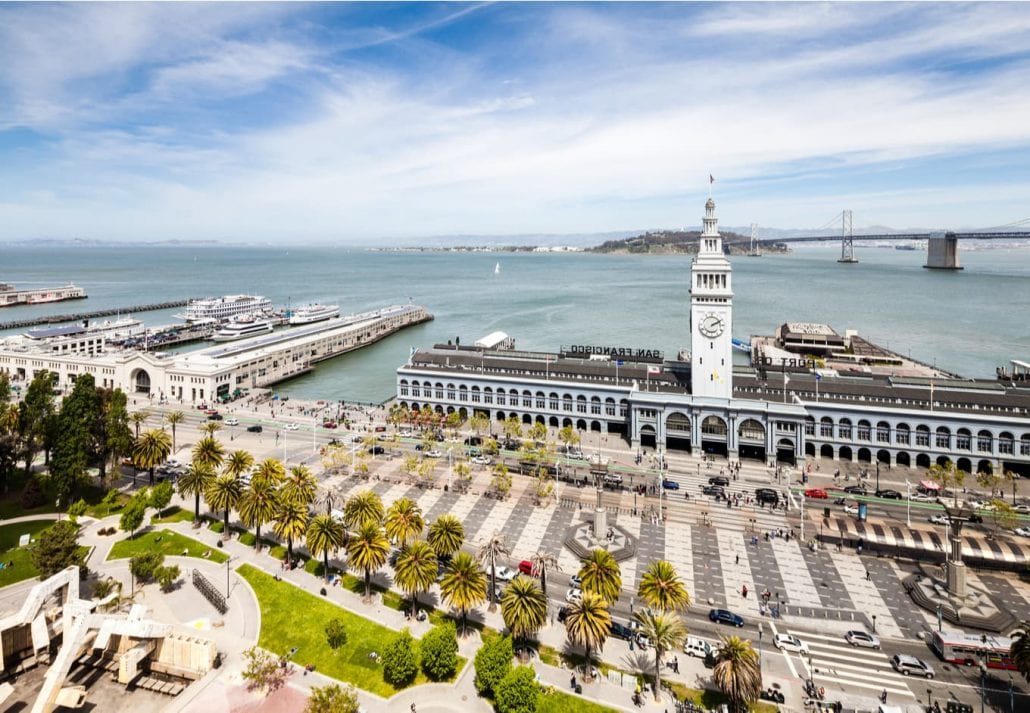 The Ferry Building is a prime spot for those who love to marvel at the architectural fineness of bygone eras. Founded in 1898 as a terminal for ferries that travel across the San Francisco Bay, this massive Beaux-Arts style construction boasts some alluring features, including sophisticated arches and a dramatic 245-foot clock tower.
After taking some time to photograph the building's glamorous façade, make sure to go inside to visit the Ferry's Building farmer's market, which is considered one of the finest in California thanks to its diversity of fresh farm products and artisan foods.
San Francisco Museum Of Art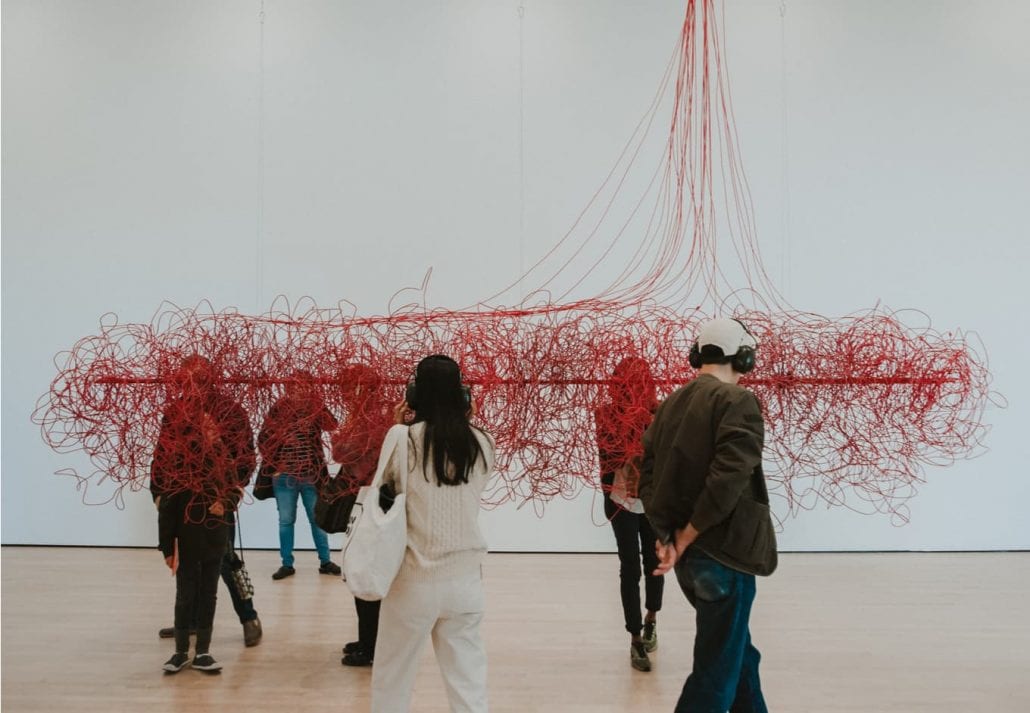 Often praised as one of the best museums of modern and contemporary art in the United States, SFMOMA features over 30,000 eye-catching works of art, including by pieces Henri Matisse, Georgia O'Keeffe, and Zaha Hadid, begging to be explored — and photographed.
Palace of Fine Arts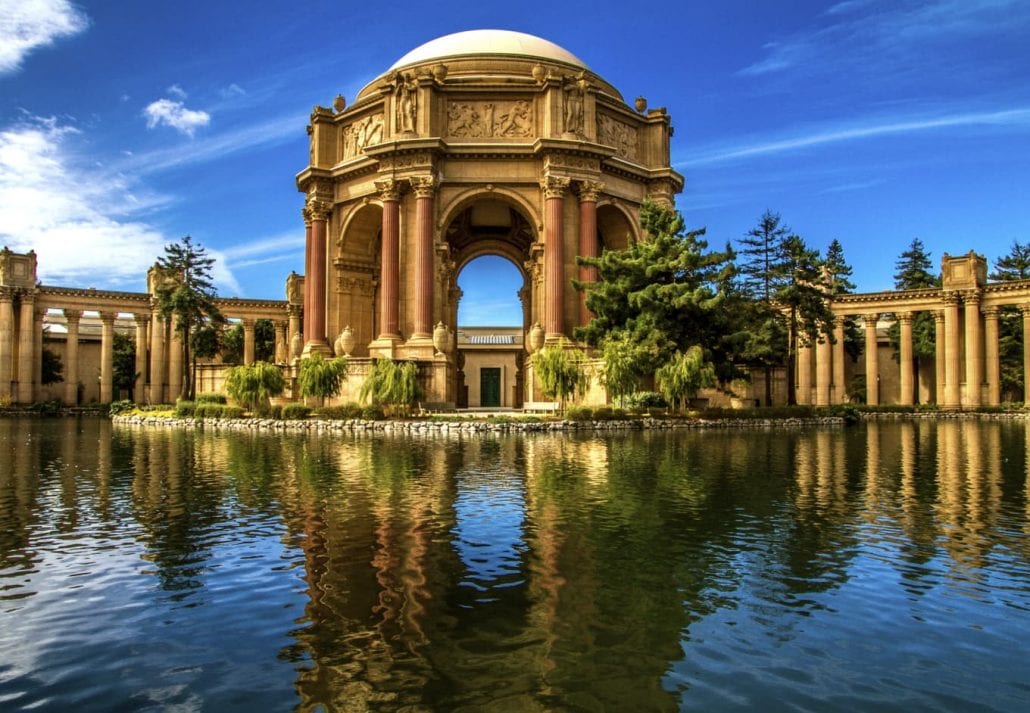 Do you feel like spending a relaxing time beyond the hustle and bustle of the city? Then head over to the Palace of Fine Arts. Its graceful Greco-Roman rotunda and colonnades carefully landscaped gardens, and a sparkling lagoon gives the palace an irresistible allure, making it one of the most photographed places in San Francisco.
Twin Peaks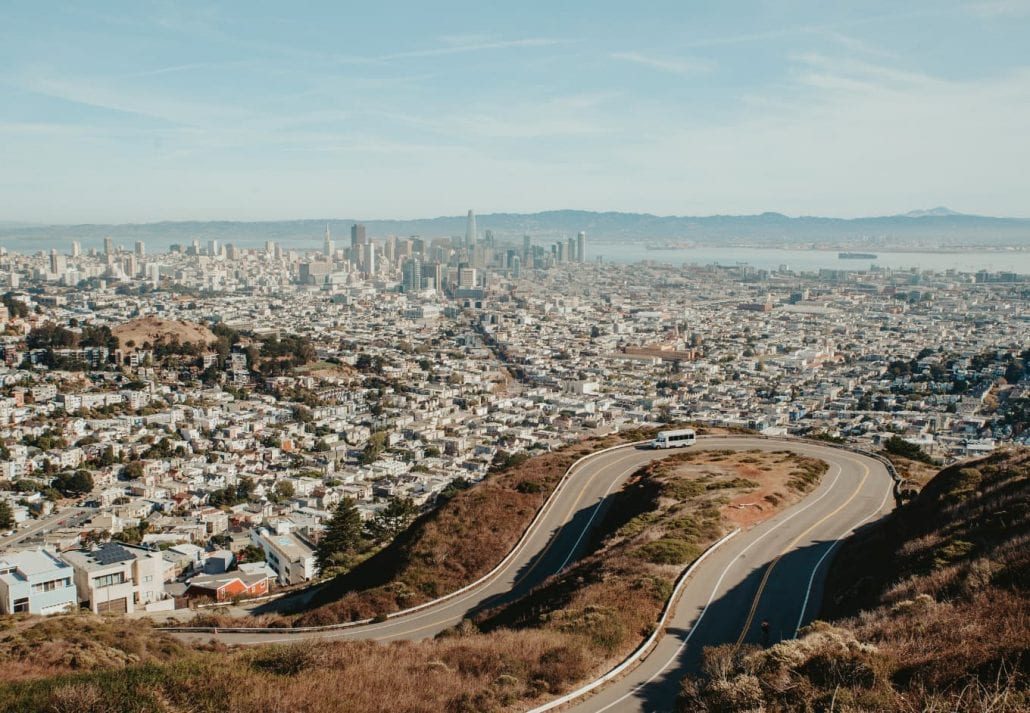 For wide-open views of San Francisco, hike the 0.7-mile trail network that ascends to Twin Peaks, a 64-acre hilltop park that offers 360º scenic vistas of the Bay Area, and it's a sought-after spot for watching — and photographing — the mesmerizing city sunset.
The San Francisco Cable Car
While not technically a place, cable cars have become a beloved symbol of the Golden City, and one of the most photographed sights in San Francisco. Invented nearly 150 years ago and named a National Historic Landmark, they are the world's last manually operated cable car system and used to service the entire city.
Today, only three lines remain, but travelers can still go on a scenic ride across the city. From the cable cars, tourists are able to spot — and snap pictures — of San Francisco's most Instagrammable neighborhoods such as Fisherman's Wharf, Union Square, and Chinatown
Browse. Book. Stay.
CuddlyNest provides all accommodations to all travelers at the best price. Find unlimited travel inspiration on our blogs and our social media channels Facebook, Instagram, Pinterest
You May Also Like:
San Francisco Travel Guide
Longg Weekend Getaways in the United States
Best Family Vacations In The United States
Best National Parks In The United States
Best Cabin Rentals in the United States
Best Dog-Friendly Vacations In The United States
Best Getaways In Southern California
The Ultimate California Travel Guide