If you're a real foodie, then your favorite travel moments in Europe happened while you were eating. From the delicate Italian pizza and the hearty German cuisine to the soulful Spanish tapas, the Old Continent offers delicious treats that appeal to the most demanding food connoisseurs.
Aside from the most obvious gourmet destinations, such as Italy, France, Portugal, and Spain, there are also remarkable offbeat hotspots for foodies in Europe. In Croatia, for instance, food is taken with pride, and family recipes are a legacy passed through generations and generations.
Rich and varied, Croatian food is one of the must-try cuisines for those who are planning a trip to the Balkans and during your trip, you'll find yourself filling your itinerary with famed eateries where you'll be able to sample the most delicious flavors of the country. But, before your trip, read our comprehensive guide to learn all about this flavorful cuisine and learn about the best Croatian foods you must try.
Find Places To Stay In Croatia
Overview of Croatian Cuisine
Croatian Food: Rich and Varied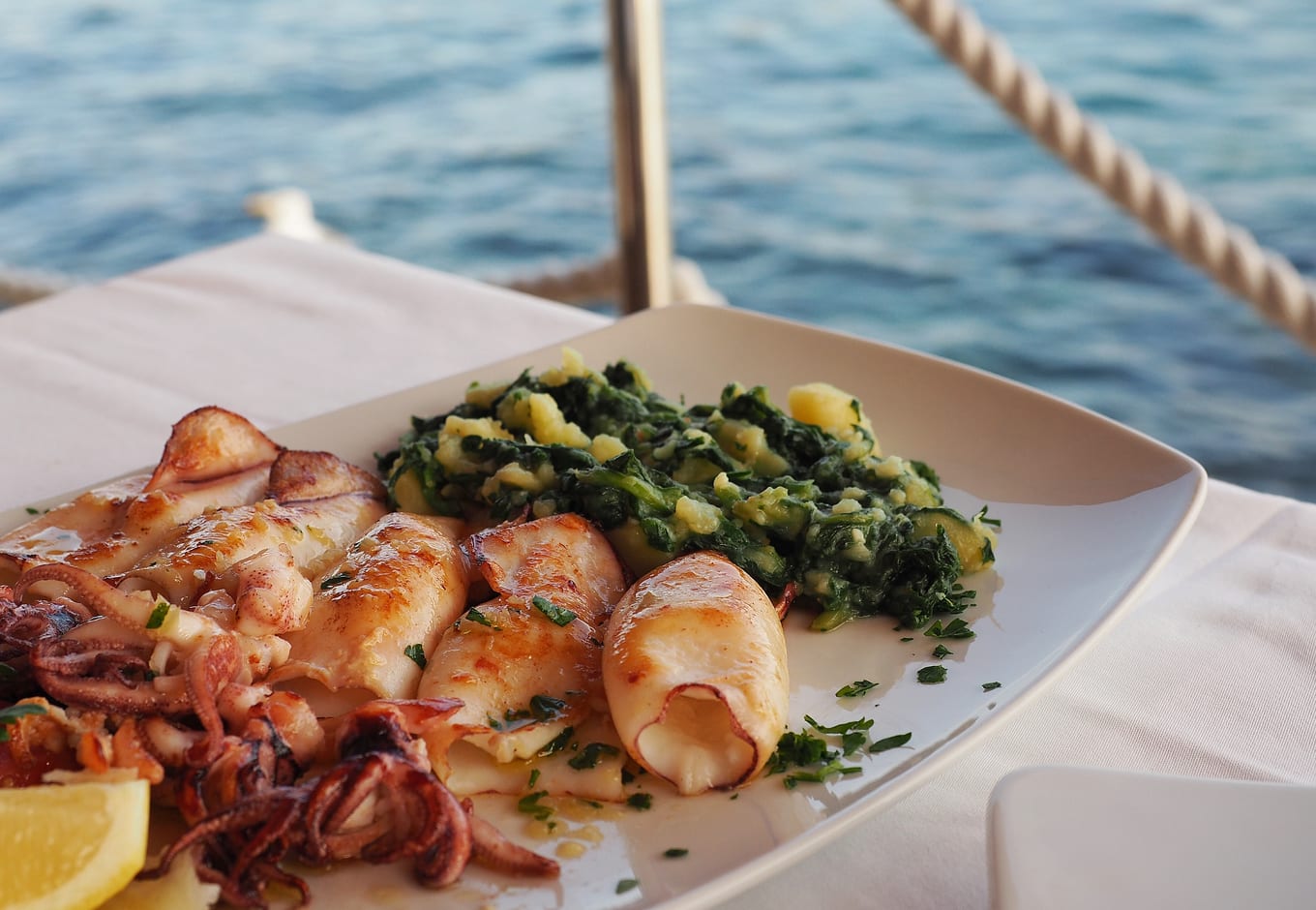 Croatia might not be the first destination foodies consider when planning a trip to Europe. But, surprisingly enough, the country is filled with traditional eateries, offering world-class options that are sure to please the most demanding palates.
One of the first things you'll notice about the local food when visiting Croatia is that the country's cuisine is extremely heterogeneous, and it varies both in preparation and ingredients according to the region. This means that every region of Croatia has its own staple culinary traditions, which are highly influenced by the location.
Croatia is located on the Adriatic Sea, and the coastal region of the country is characterized by the use of olive oil, sage, lemon, orange rind, and super fresh seafood. Also, thanks to its proximity to Italy (Croatia shares a maritime border with Italy), Croatia was highly influenced by Roman and especially Venetian cuisine, and many Croatian dishes are Italian fusions.
Dalmatia, which is a region of Croatia that encompasses a central coast strip along the Adriatic Sea, is known for using a lot of fresh vegetables and seafood in its dishes, aside from Mediterranean ingredients such as olive oil and garlic. One of their most famous dishes is the black risotto, which is made with squid ink.
Another amazing spot for coastal food in Croatia is Istria, which is the largest peninsula in the Adriatic Sea. Just like Dalmatia, Istria's food was also influenced by Mediterranean flavors, but the difference is that Istrian cuisine is a blend of continental and Mediterranean food. In Istria, a lot of fresh seafood is eaten, aside from homemade pasta.
While the coastal regions of Croatia take influence from the Mediterranean the mainland region of the country incorporates Slavic tradition and ingredients in its food, including stuffed bell peppers, poppy seed strudel, and other ingredients that can be found in neighboring countries, such as Hungary and Turkey.
Fun Facts About Croatian Food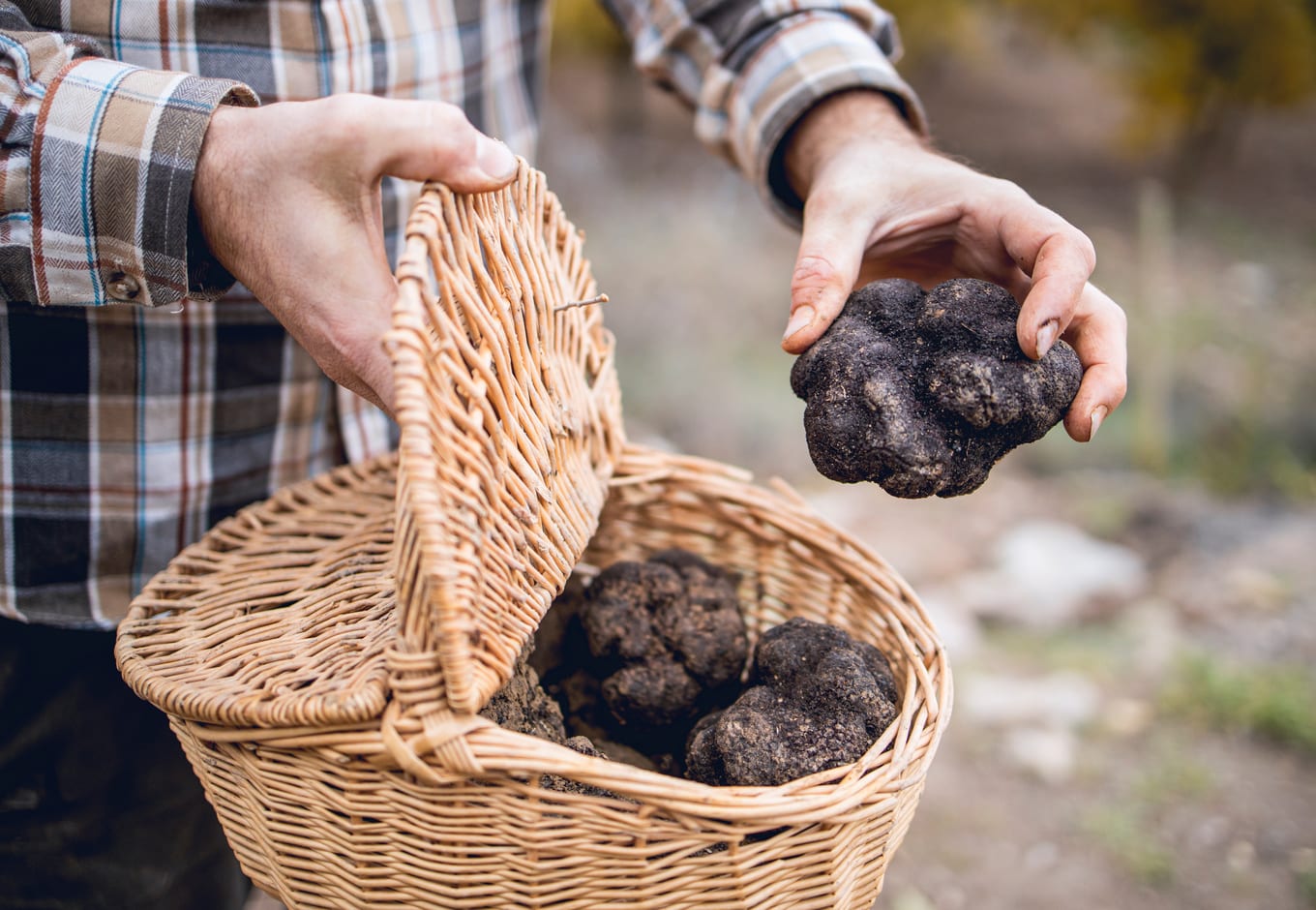 Fact 1. Croatia has 10 Michelin Star restaurants; and a total of 79 restaurants with a label
Fact 2. Istria is known for its white and black truffles, and is regarded as "Croatia's Truffle capital". In fact, one of the largest truffles in the world weighing 1.31 kg was found in Istria.
Fact 3. Legend says that Julius Caesar bought his olive oil from Istria, as the region is a premium olive oil producer, and named the best in the world by Flos Oleil (the world's most prestigious olive oil guide).
Fact 4. Croatia produces some of the finest sea salts in the world, which can be found in Nin, in Northern Dalmatia.
Fact 5. About 25 food festivals are held annually in Croatia.
Must-Try Foods in Croatia
1. A Vegan Delight: Poppy Seed and Almond Strudel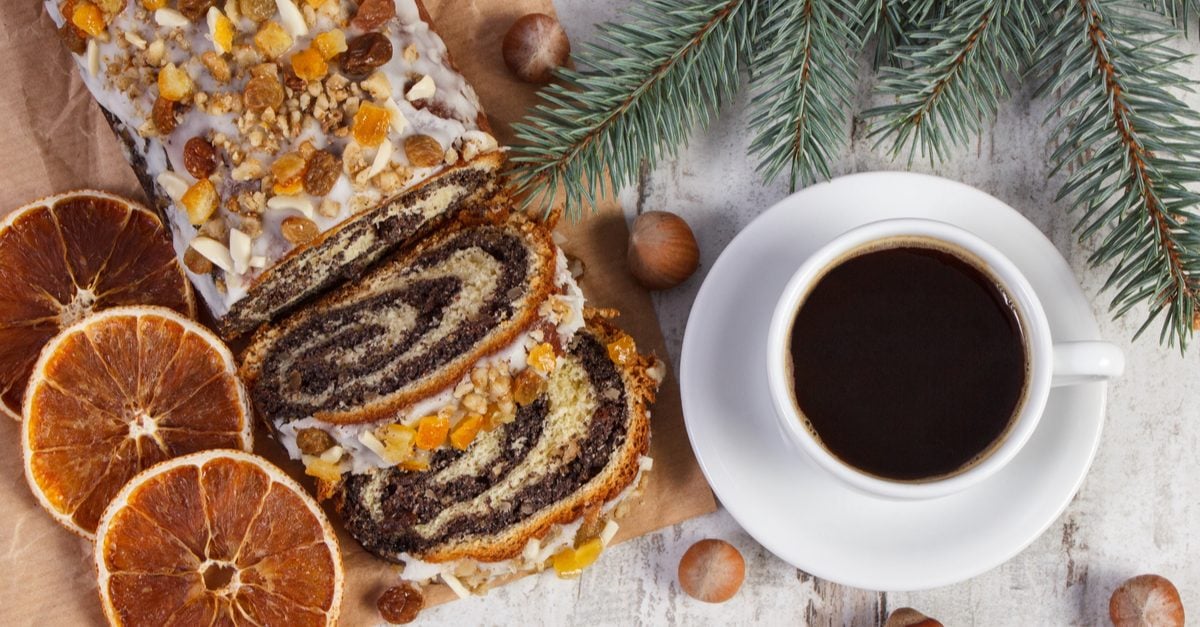 If you think Strudel is for Austrians, think again. Croatian poppy seed-filled strudels fill the air with the sweetest smell you'll ever experience. The slightly crunchy top, sprinkled with snow-white sugar, and the rich taste of poppy seeds make the strudel a perfect start to the day. Paired with a soy cappuccino from freshly ground coffee beans, nothing can beat this duo for breakfast. Our favorite place in Zagreb for the best pastries in town is Dubravica pekarnica – just make sure to be early enough to get some right out of the oven!
2. For Dairy Lovers: Pag Cheese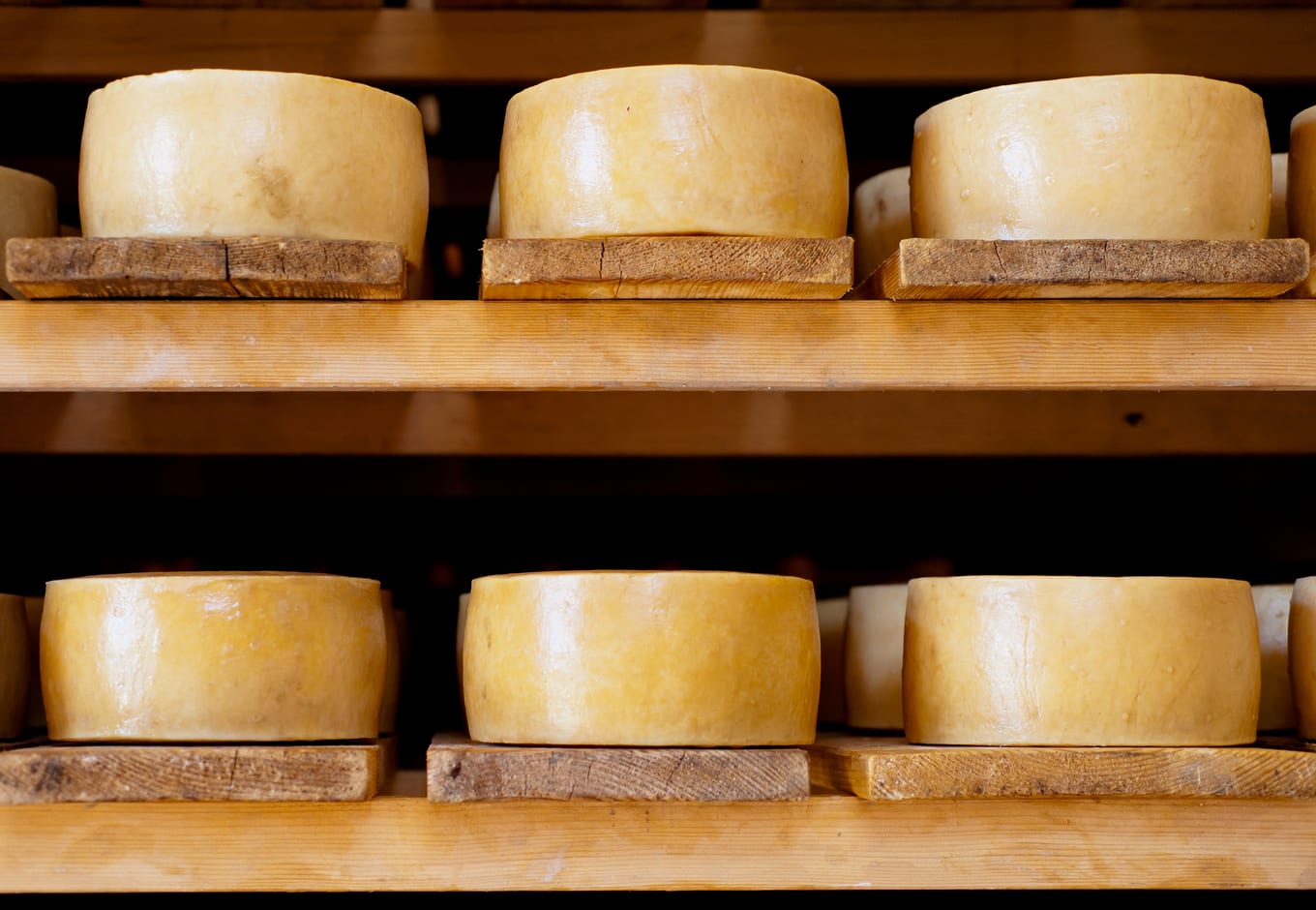 If you are a fan of natural, free-range food, Croatian Pag cheese is a must. Made from sheep on Pag Island, this treat is hard, salty, and gets more flavorful with age. For cheese lovers, it may remind you of Italian pecorino. One of the peculiarities of this cheese is the strong and distinct taste resulting from the sheep freely grazing the natural herbs, like rosemary. Paški sir, as it is referred to in Croatian, can also be tasted in a variety of food tours, so do not forget to consider checking some out before going to Croatia.
3. A Croatian Elixir: Korčula White Wine

Croatian weather and climate are especially good for winemaking. Traditional wineries offer one of the best white wine varieties in the region. In Croatia, Korčula Island is well known for its winemaking tradition. The island is proud of its white sand beaches that offer wine drinking paired with unforgettable views. Make sure to look for the distinctive dry taste, which is produced exclusively in Croatia. Croatia's Korčula's forests hide two well-known wine villages, Čara and Smokvica, where the famous pošip grapes are grown. Both wines go well together with seafood, lamb, and even traditional Peka stews. You can also taste the prošek, a sweet dessert wine, to accompany dessert fruits.
4. A Croatian Speciality: Octopus Salad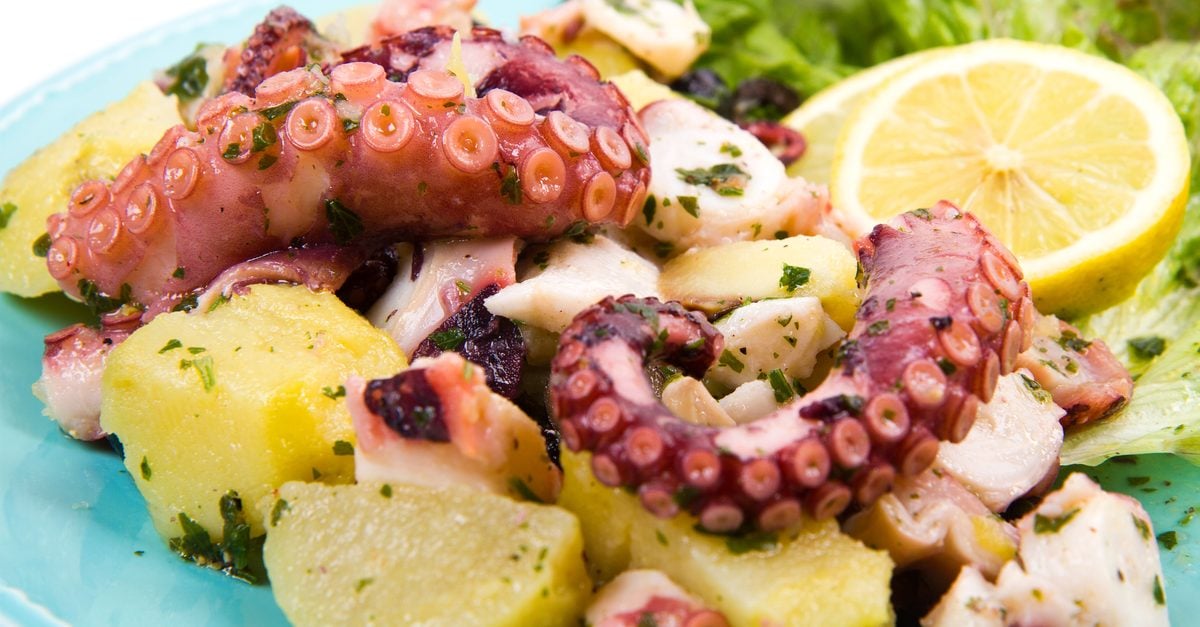 Croatian food is said to be similar to Venetian traditional cuisine, due to the abundance and variety of seafood it features. When traveling through the coastal regions of Croatia, you must order seafood. While the best Croatian restaurants offer a wide variety of lobsters, mussels, octopus, even black ink fish foods, and others, one of the best and most distinct traditional Croatian specialties is the octopus salad. Grilled and served with fresh leafy greens, it is the perfect lunch on a hot summer day. Some restaurants even add potatoes and capers, whilst others go for cherry tomatoes. You may want to order a glass of Korčula wine to go along with your meal. This is the best way to experience some of the best food in Croatia during your journey.
5. The Iconic Dalmatian Dish: Peka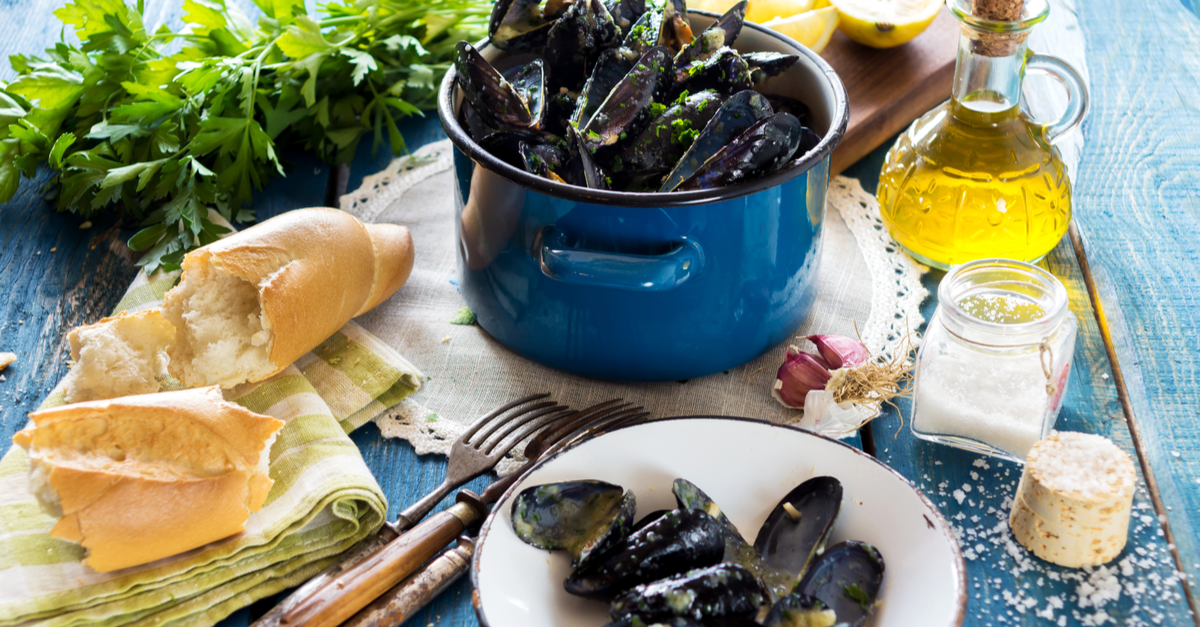 In the winter, fish stew and hearty vegetable and meat dishes take over Croatian cuisine. One of the specialties and must-tries in case you visit Croatia in the chillier months of the year is Peka. Traditionally sauteed in a metal pot, this stew can include any kind of meat together with root vegetables. Its rich taste and full flavors come from hours of spices, vegetables, and meat simmering over an outdoor open flame. One enjoyable meal, and you'll be energized to experience everything Croatia has to offer. Be sure to include Peka on your dinner or lunch menu the next time you're in Dalmatia.
6. Pašticada: A Hearty Comfort Dish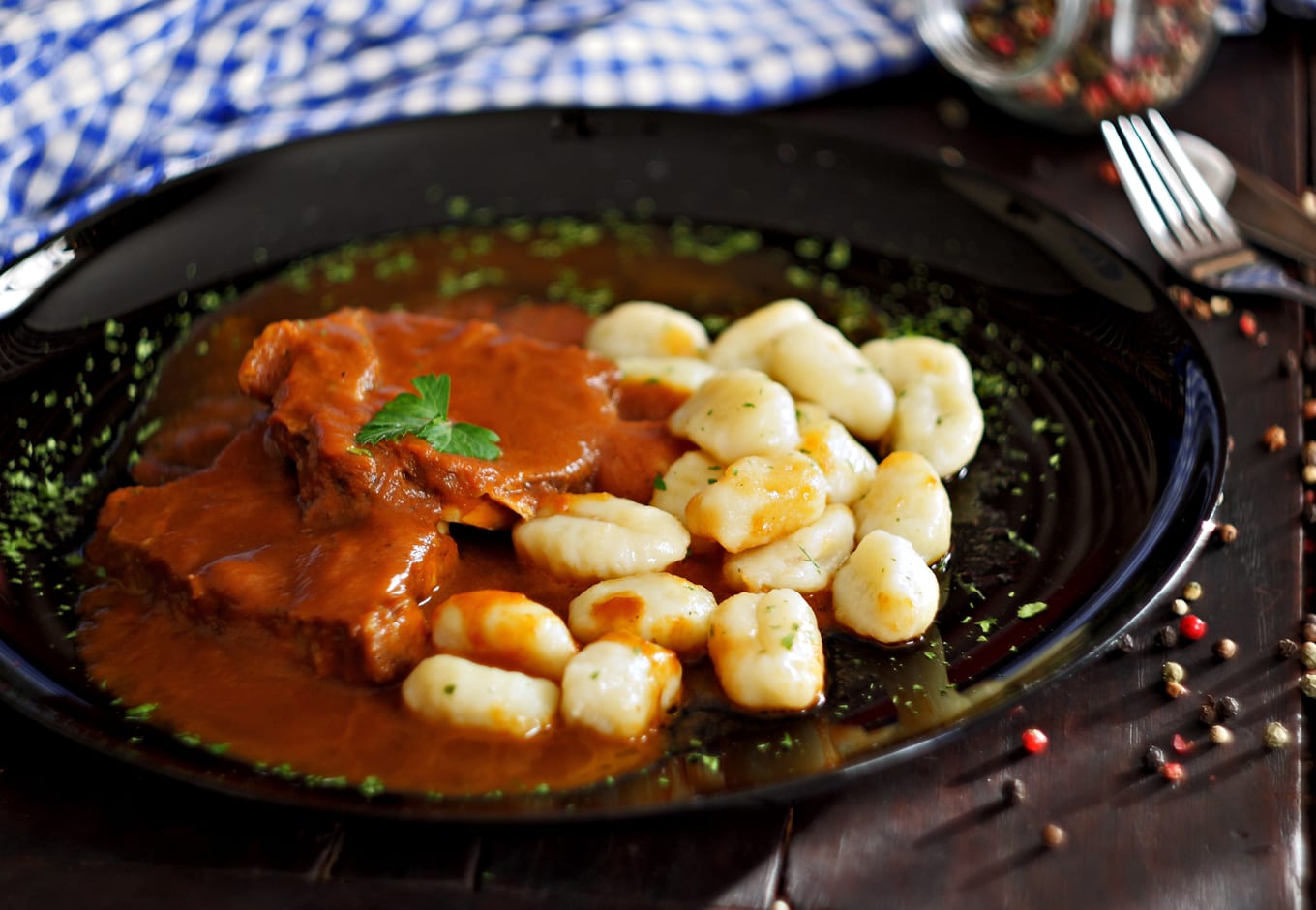 Pašticada is the ultimate Croatian comfort dish. It consists of slow-cooked meat, which is previously stuffed with garlic, cloves, carrot, and some bacon for extra flavor. The meat is salted and marinated in vinegar overnight, and it's then roasted and cooked in a rich red sauce for 4 to 6 hours. The traditional Dalmatian pašticada is served with gnocchi or homemade pasta.
7. Crni Rižot: The Black Risotto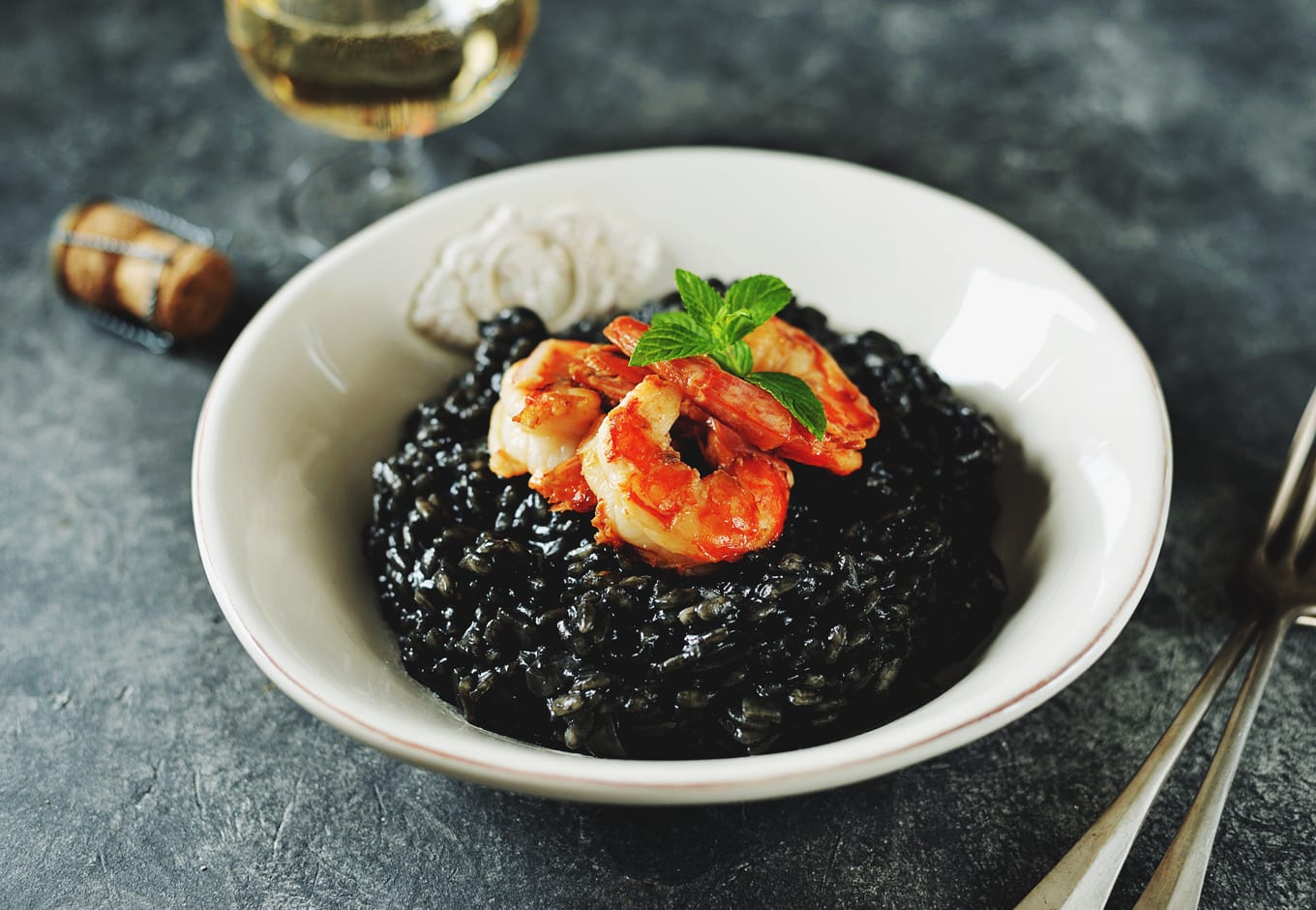 Known as Crni Rižot, this risotto has an intense flavor, which is perfect for seafood lovers. The black risotto is made with cuttlefish or squid, aside from garlic, onion, rice, and squid ink. Crni Rižo is particularly famous in the coastal areas of Croatia.
8. Brodet: An Italian-Style Croatian Dish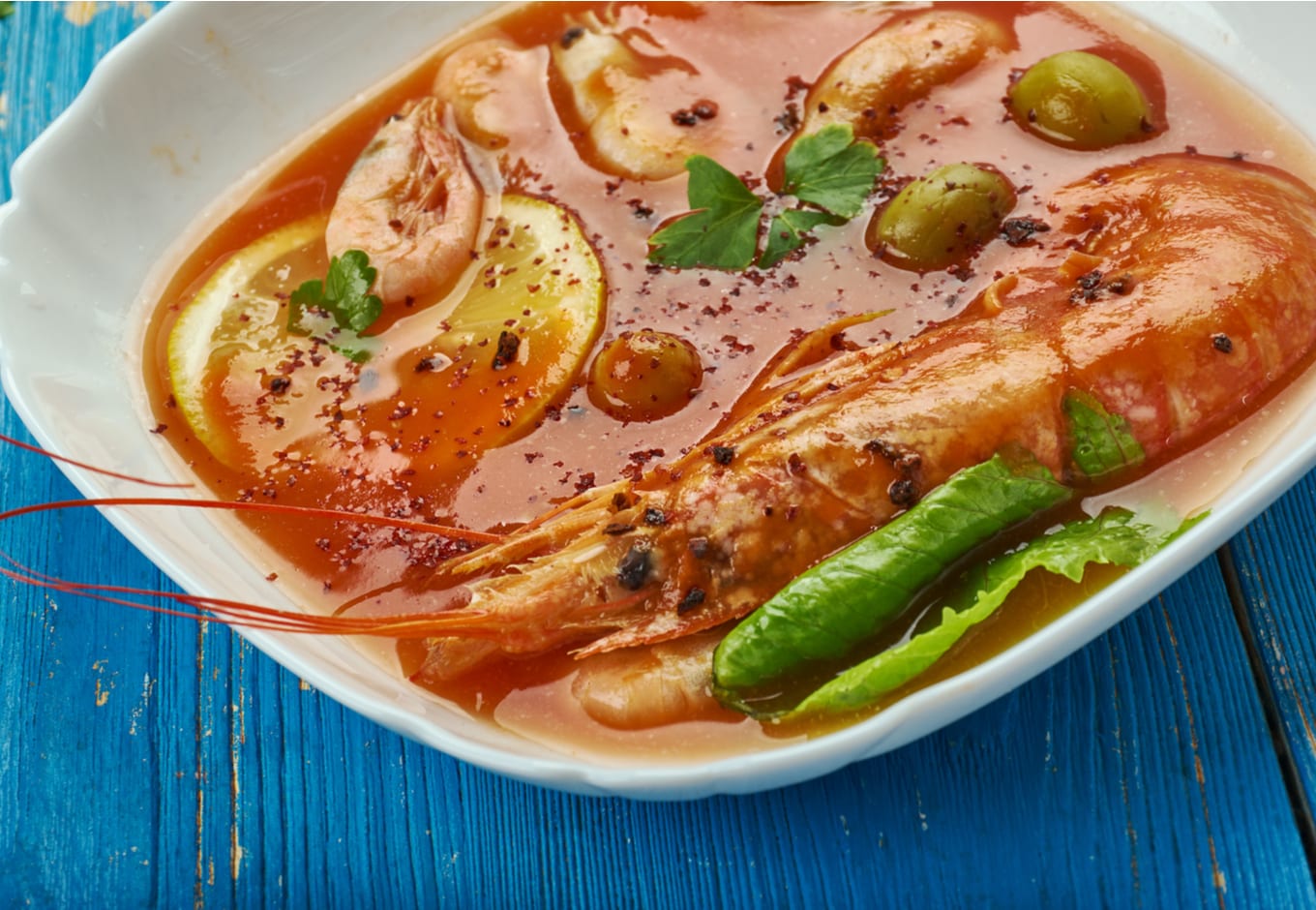 Brodet is a Dalmatian fish stew that is made using a variety of fishes such as dent fish, sea bass, tuna, and eel just to name a few. Famous in the coastal cities of Croatia, this fish-heavy soup can be served with polenta or bread to suck up all the flavorful sauce.
9. Fritule: A Sugary Christmas Treat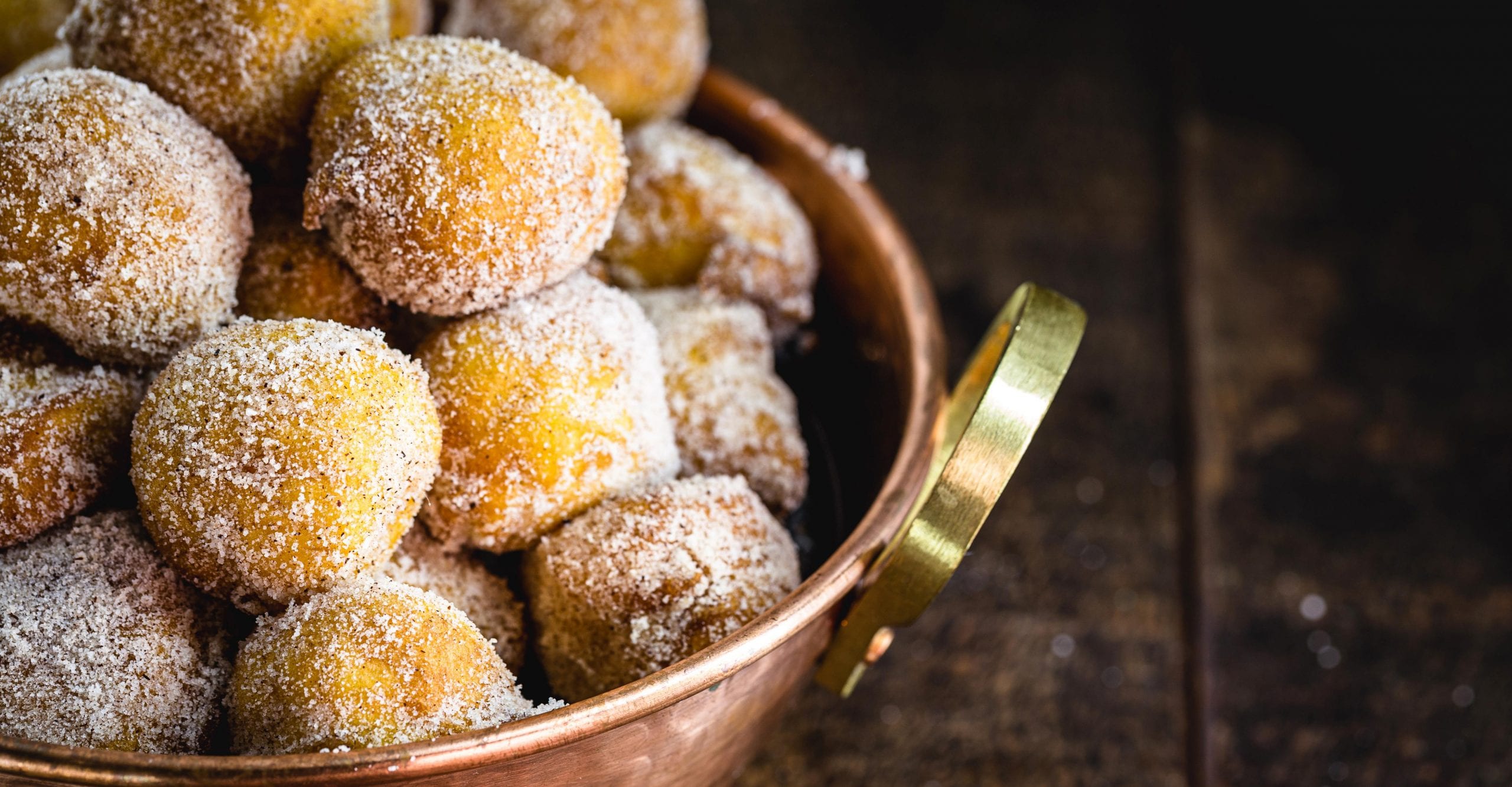 Fritules are a popular sweet treat in Croatia, especially during Christmas time and Lent, which is the period before Easter. These fried dough balls are made with eggs, milk, and flour, and usually contain citrus zest and rum. After they're fried, the Fritules can be powdered with sugar and cinnamon for extra sweetness.
10. Ham: The Pride of Istria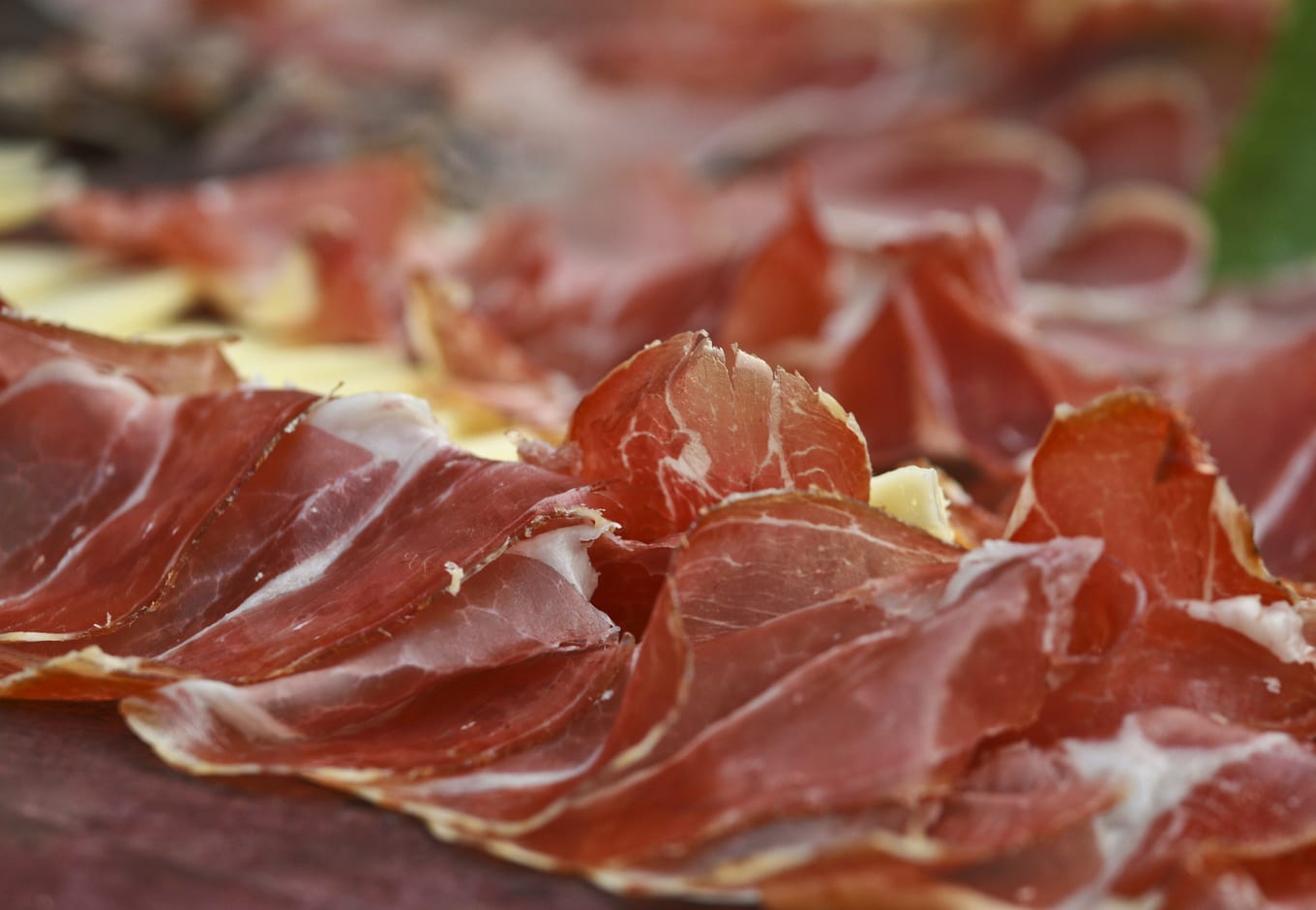 You already know that Istria is famous for its black and white truffle and premium olive oil. But the region is also a renowned producer of ham. Cut into delicate thin slices, the Istrian ham is made from high-quality meat, which is enriched with sea salt from the Adriatic coast. Unique in flavor and texture, this ham has no adipose tissue, and the meat does not contain additives or nitrates. Another element that ensures the flavor and aroma of the Istrian ham is the fact that the meat is curated without smell, only with the help of clean air. Plus, the Istrian ham is legally protected, and it must be produced only in the hinterland of Istria.
Taste Croatia Your Own Way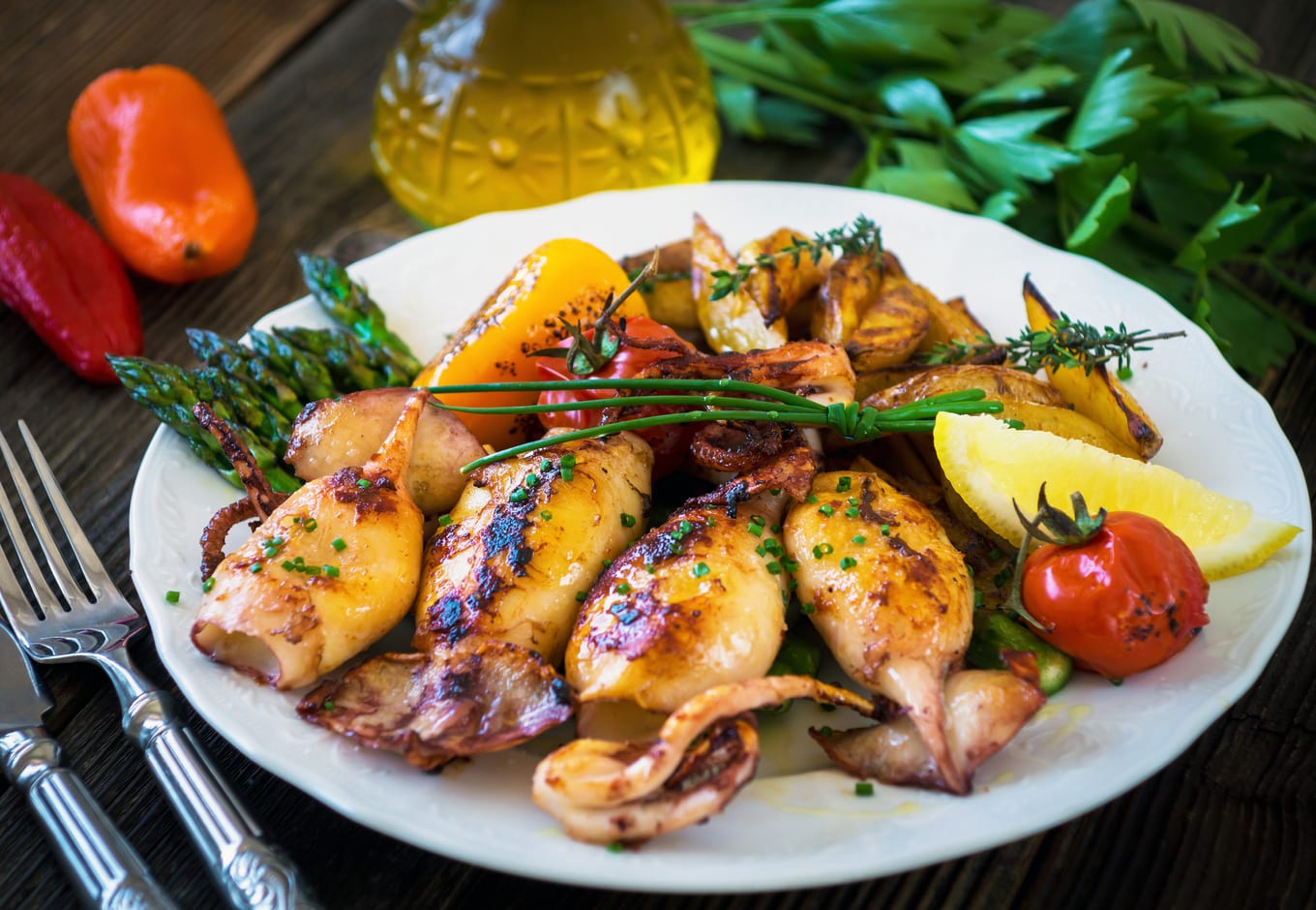 After reading our guide there is only one thing left to do: to go and experience the Croatian cuisine yourself. Aside from soaking up the sun on the best beaches of Croatia, take some time to eat your way out through the country and taste some of the best dishes it has to offer. Go to a new restaurant, be spontaneous, and keep in mind that every experience counts.
CuddlyNest provides all accommodations to all travelers at the best price. Find unlimited travel inspiration on our blogs and social media channels Facebook, Instagram, and Pinterest.
You might also like:
Visiting Croatia
Fun Facts of Croatia
Dubrovnik Game of Thrones
Where to stay in Croatia
Tourist Attractions in Sinj, Croatia
Best beaches in Croatia