There's one important thing you should know before visiting Granada: exploring the city's stunning Moorish palaces, gothic buildings and Arabic neighborhoods will make you hungry.
Fortunately, just like all Spanish cities, Granada features a showcase of great restaurants and bars where you can quickly drop by to enjoy a selection of traditional tapas.
One of the best Spanish destinations to visit in 2022. Granada is heaven for foodies. So between one attraction and another, take some time to get a flavor of the city's soulful cuisine — you won't regret it.
But before that, make sure you have a look at CuddlyNest's essential guide to eating tapas in Granada. We've handpicked the best restaurants in the city, and gave you a quick overview of what to expect from the local food. Grab a glass of a tinto de verano and enjoy!
Find Places To Stay In Granada, Spain
Note: Make sure to double-check COVID 19 precautions, protocols, and operating hours before you visit any of these sites.
Everything You Need To Know About Spanish Tapas
What Are Tapas?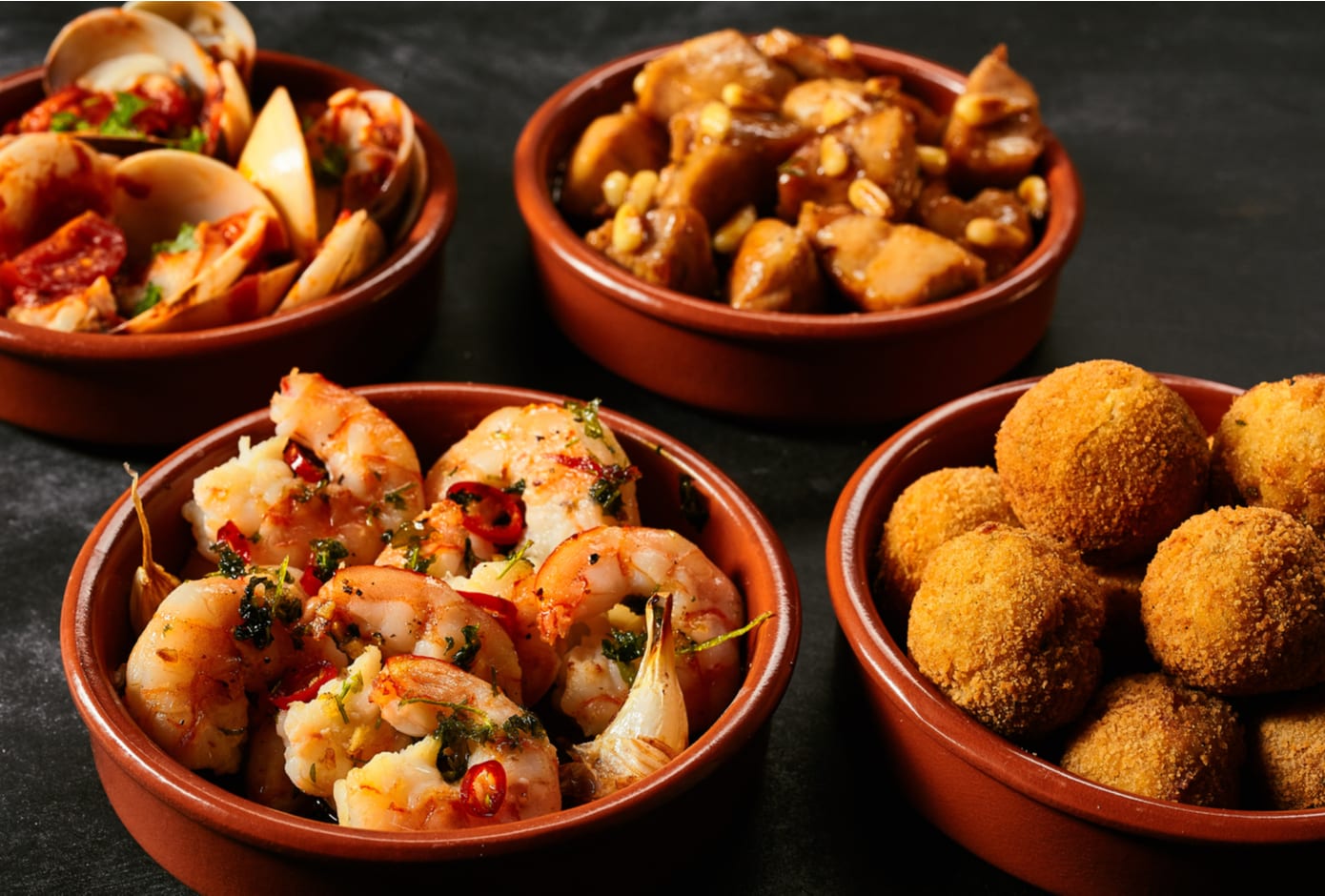 As soon as you arrive in Spain, you will see tapas restaurants almost everywhere. These bite-sized pieces of heaven are a true staple of Spanish cuisine and, contrary to what many people think, tapas are not a dish. They are also not appetizers eaten before the main dish.
Tapas are actually a way of serving food, which comes in tinted portions served on a small plate. This means that several typical dishes, such as paella, or tortilla de patatas, can be served tapas-style.
In Spain, tapas are usually eaten with a drink of choice —wine, sangria, beer —, and served not only in bars and local taverns but also in upscale eateries. It's also common for friends to meet up and hop from bar to bar, sampling on different tapas dishes all night long.
The Origin Of Spanish Tapas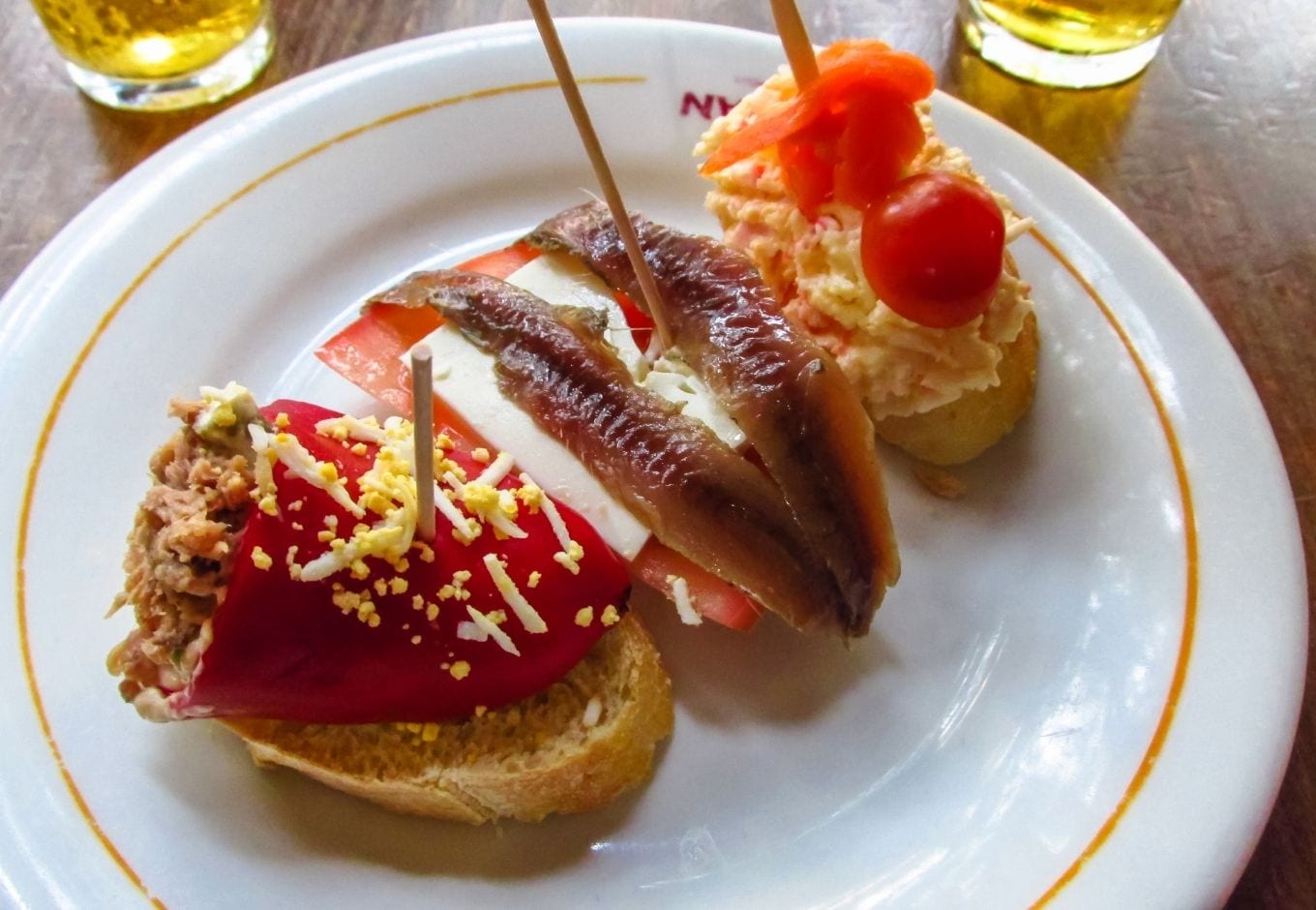 There are several beliefs that revolve around the origin of tapas. A popular explanation says that, due to an illness, Alfonso the 10th King of Spain had to eat small bites of food with wine between meals. When he recovered, he said that no wine could be served in Castile unless it was accompanied by food.
Others believe that tapas originated because farmers in Spain had to take small amounts of food during their working time, which allowed them to carry on with their work until the main meal.
The word "tapa" translates as "cover", or "lid", and it's also said that the original tapas consisted of thin slices of bread or meat that were placed on top of a drink to protect it from flies.
While the origin of Spanish tapas is uncertain, one thing is sure: these small portions are well seasoned, full of flavor, and provide travelers with the ultimate foodie experience in Spain.
Andalucian Tapas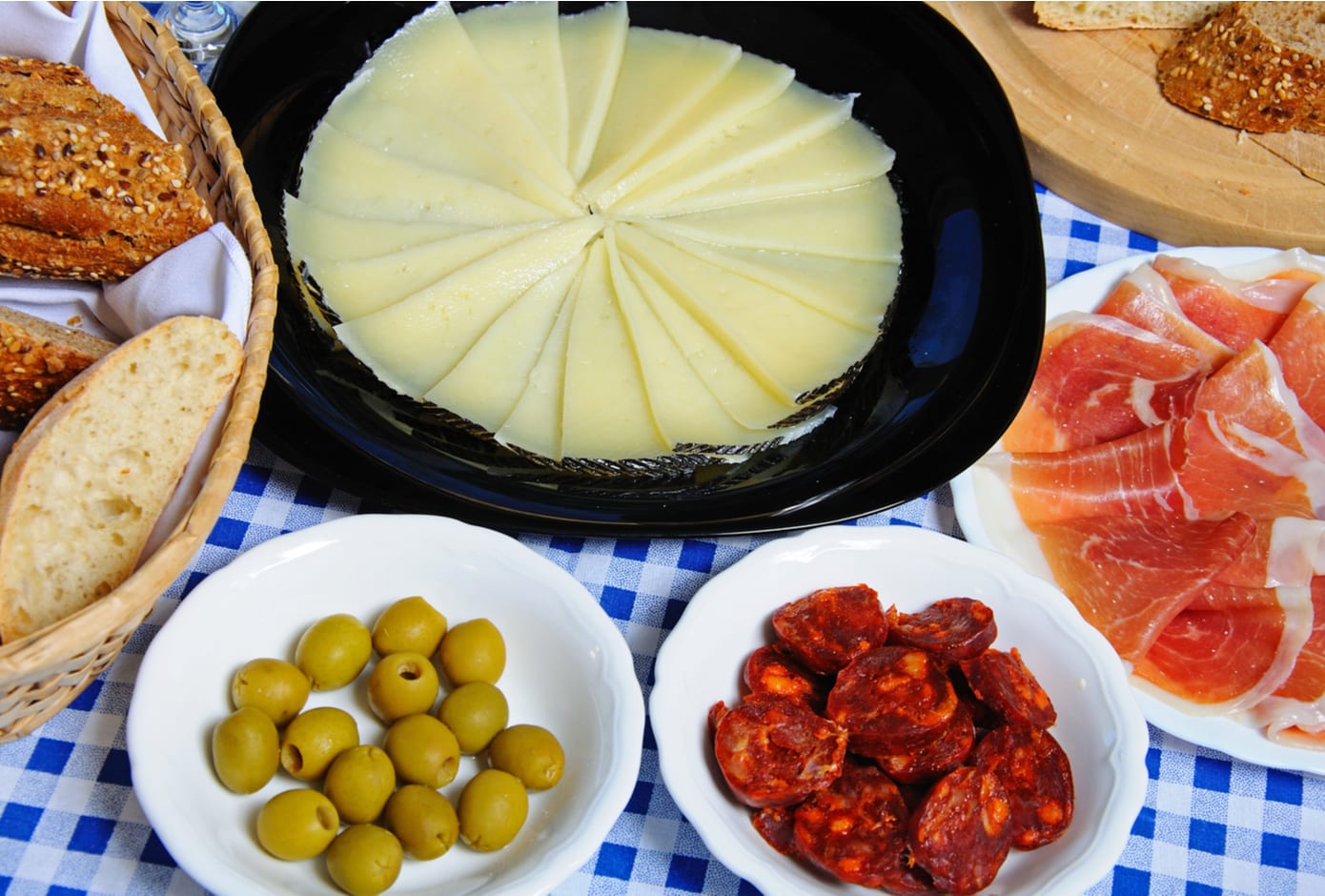 Each Spanish region takes influences from specific historical periods and its dominant cultures, and therefore tapas are not the same everywhere in Spain. Also, each region has its own typical cuisine, which is a reflection of the local geographical and climatic conditions.
Andalusia, the autonomous region where Granada is located, is placed in the southernmost portion of Spain. Featuring mountainous terrains and both Mediterranean and Atlantic coastlines, Andalusian produces high-quality meat, fruits, olives, and extra-virgin olive oil, aside from having super fresh seafood.
So, the local dishes as well as the tapas, are usually centered around those ingredients. Some of the typical Andalusian dishes include gazpacho, a cold tomato soup, and different types of fried fish, tiny fresh anchovies (boquerones), rings of tender squid (calamares), just to name a few.
Although this is not a common practice in other Spanish cities, in Granada it's normal for bars to offer customers generous portions of free tapas with every drink ordered. Some of the most delicious Granada tapas include fried aubergines, fried fish (pescaito frito) and seafood, and curated meats and cheese.
Choosing the best places to eat tapas in Granada, Spain, depends on the experience you are seeking. Are you looking for a more local-like experience, or do you prefer an upscale eaterie? Either way, there are plenty of options for all tastes and budgets for those who want to uncover the tapas culture.
The Best Tapas In Granada
Bodegas Castañeda: For a True Local Experience in Granada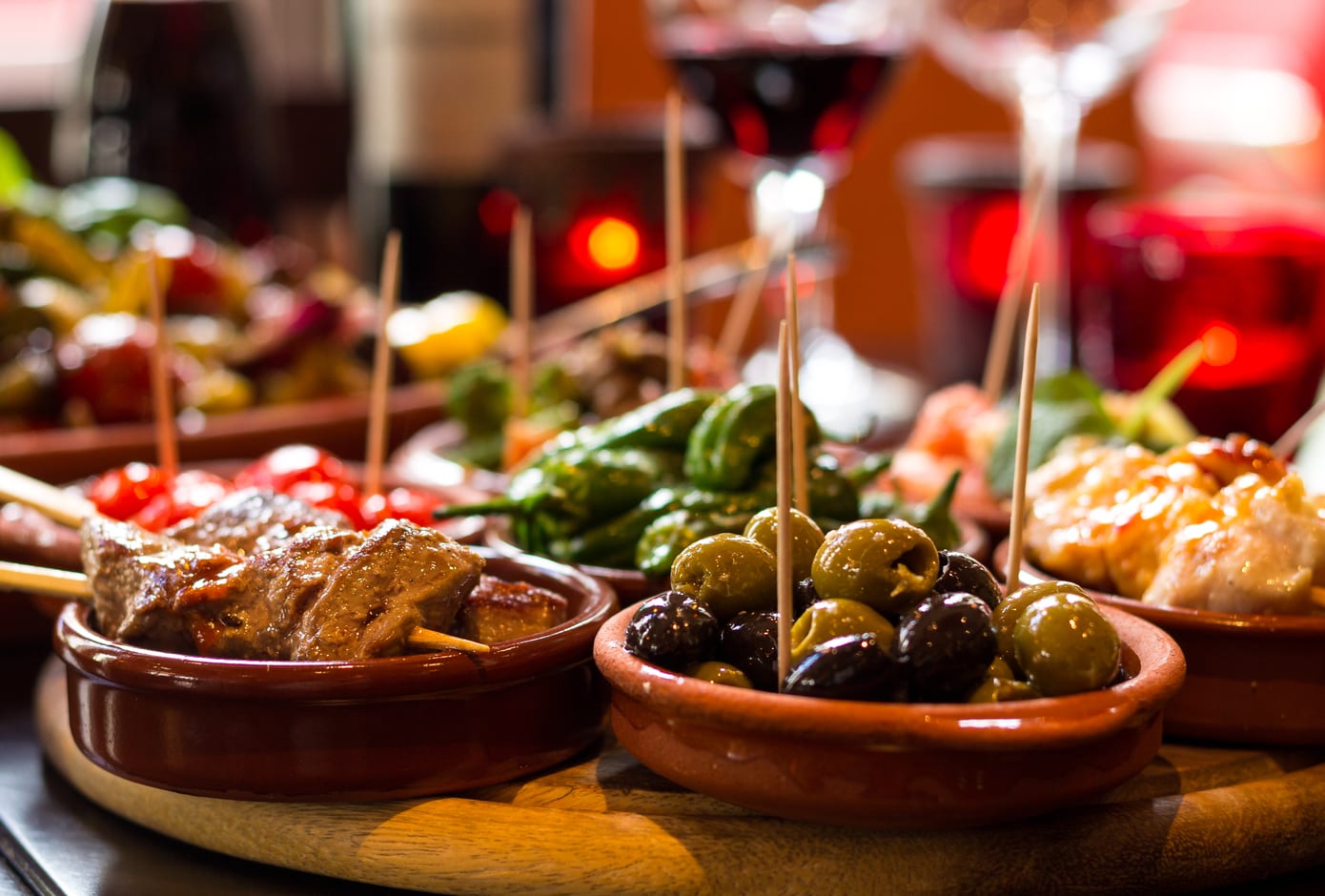 Open since 1927, Bodegas Casteñeda is a true jewel and one of the best places to eat tapas in Granada. Located on Calle Almireceros, this place is usually filled with locals, and it's famous for its wines, especially the vermut and the calicasas.
In Bodegas Castañeda you'll find a variety of starters, raciones (portions), and tables combinadas (assortments). Their specialty? The solomillo "estilo Castañeda", which is the Castañeda-style pork sirloin; berenjena rellena (stuffed aubergines); bacalao con tomate (cod with tomato); and empanada de bonito (striped tuna pie).
After dropping by Begas Castañeda, and sample on some of the best tapas in Granada, Spain, you can head over to the nearby Royal Chapel of Granada, which is well worth a visit.
Built between 1505 and 1517, this Isabelline-style construction is the burial place of the Spanish monarchs, Queen Isabella I and King Ferdinand. After one or two drinks, Granada will look even more beautiful!
Bar Poë: A Tapas Restaurant With a Twist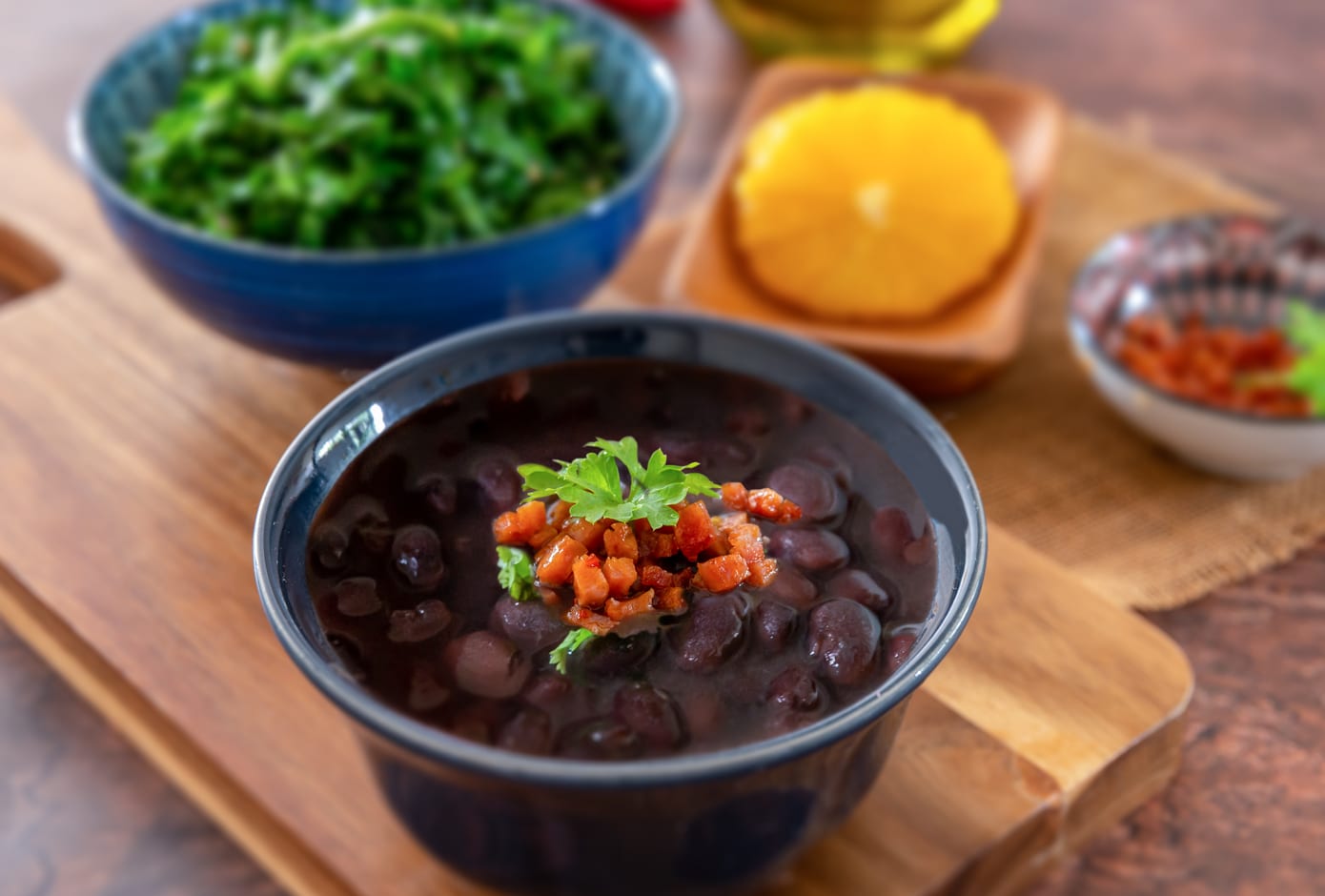 Bar Poë does not serve your average tapas in Granada. Their tapas are inspired by international cuisines, and you'll find small portions of dishes such as Brazilian feijoada (bean stew), Thai chicken with salsa, bacalhau à Gomes de Sá (Portuguese codfish), and more.
There are also vegetarian options, such as Italian-style vegetables and chickpea salad. Aside from offering a selection of delicious food, the bar also has a range of drinks from worldwide breweries.
Address: C. Verónica de la Magdalena, 40
Bar Casa Julio: The Ultimate Tapas Bar in Granada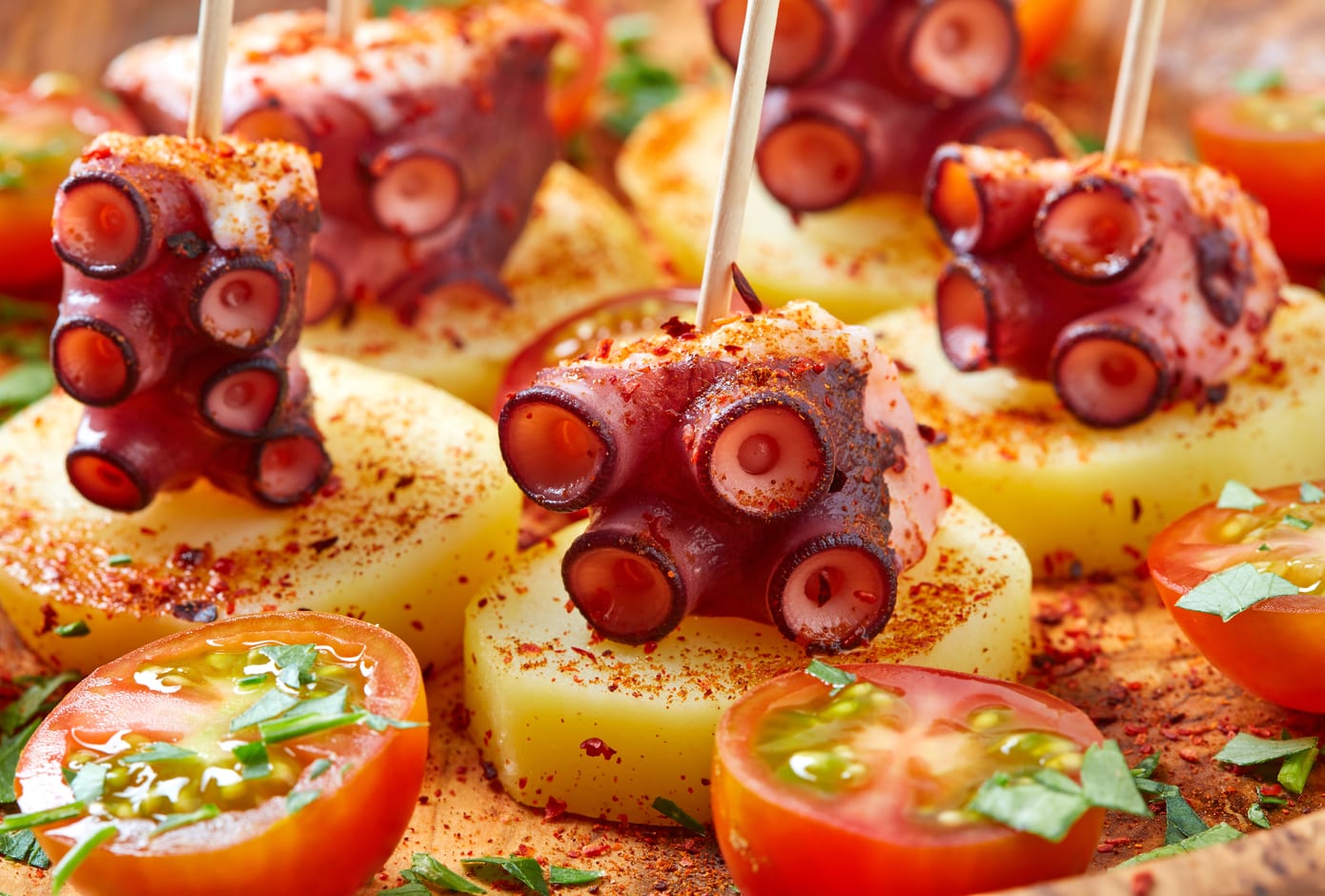 Casa Julio is always on the list of the best tapas bars in Granada, Spain. Located in the heart of the city, within a 3-minute walk from the Royal Chapel of Granada, this small bar opened in 1947 specializes in fried fish and seafood.
Some of the best tapas on the menu are the boquerones (fried fresh anchovies), the calamares fritos (fried squid), croquetas caseras (home-made croquetres), and the classical gaspacho (cold tomato soup).
Address: C. Hermosa, 5
Los Diamantes Bar: A Tapas Classic Since 1942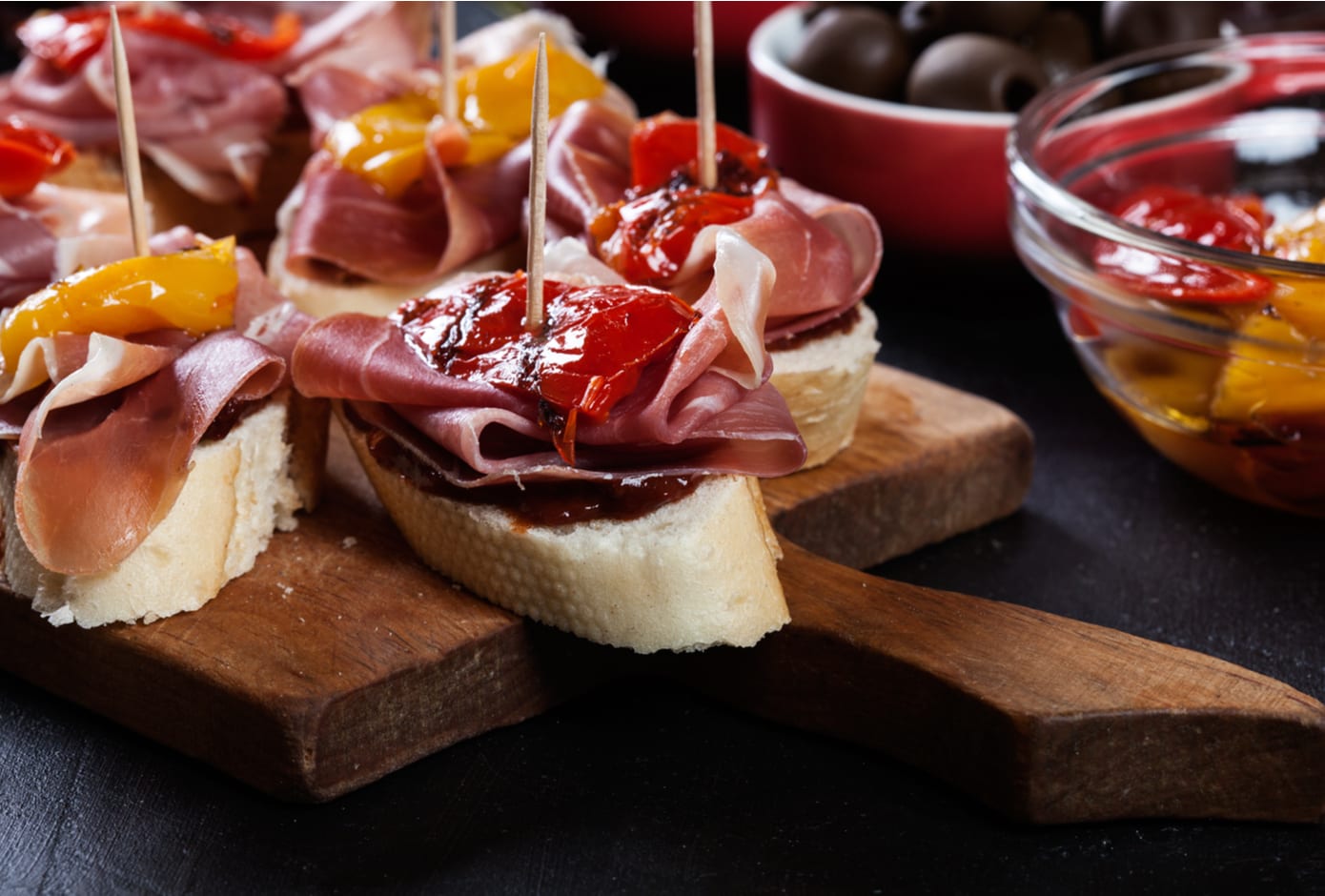 Los Diamantes opened in Granada in 1942, in a street named Calle Navas. Thanks to the excellent quality of the ingredients and their unique frying techniques, the bar soon became one of the best places for tapas in Granada, Spain.
In Los Diamantes, "your tapa is a present", or "un regalo de la casa", as they say in Spanish. So, when ordering a drink, the beverage is served with a free tapas selection, which you can't choose or change.
But no need to worry, as all of their tapas are delicious and worth the try. Some of the highlights in Los Diamantes are the fried calamari, grilled shrimp, Spanish rice, and the marinated tomatoes. No doubt one of the best places to have some drinks and eat tapas in Granada!
Address: Pl. Nueva, 13
La Fabula: Fine Dining Tapas in Granada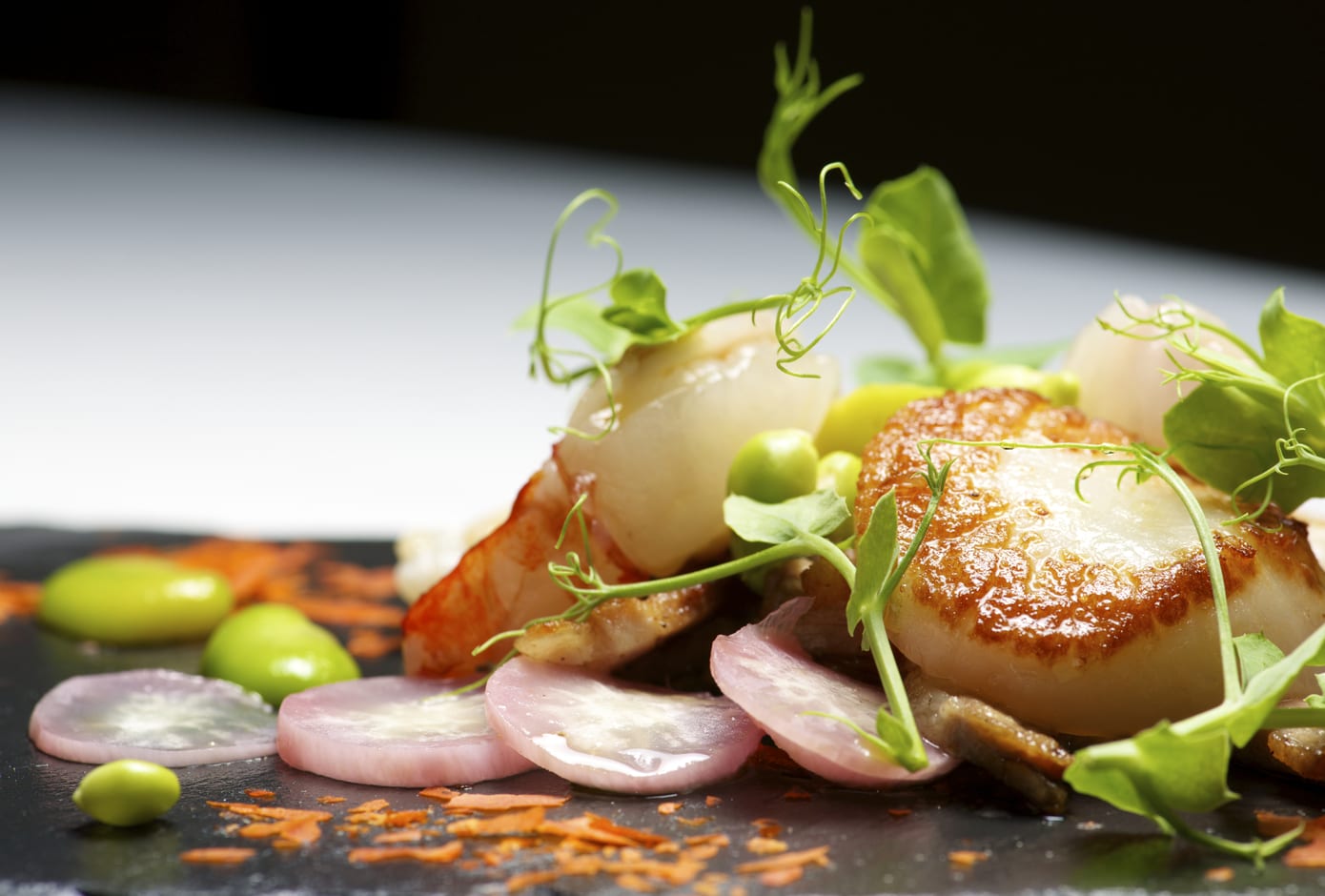 Looking for an upscale place for a fine dining experience in Granada, Spain? Then head over to La Fabula, in Calle San Antón. Run by chef Ismael Delgado López, the restaurant serves a curated selection of unique dishes, which are a reinterpretation of Granada's traditional flavors.
You can have their tasting menu, which includes masterfully plated dishes such as zucchini puree with crab, veal terrine with pistachio, and smoked fresh cheese ravioli. La Fabula is not a bar, but you can also order bite-sized dishes, such as grated oysters with shallots in wine, and secret rice with saffron and endive.
Address: C. San Antón, 28
Oum Kalsum: The Best Middle Eastern Tapas in The City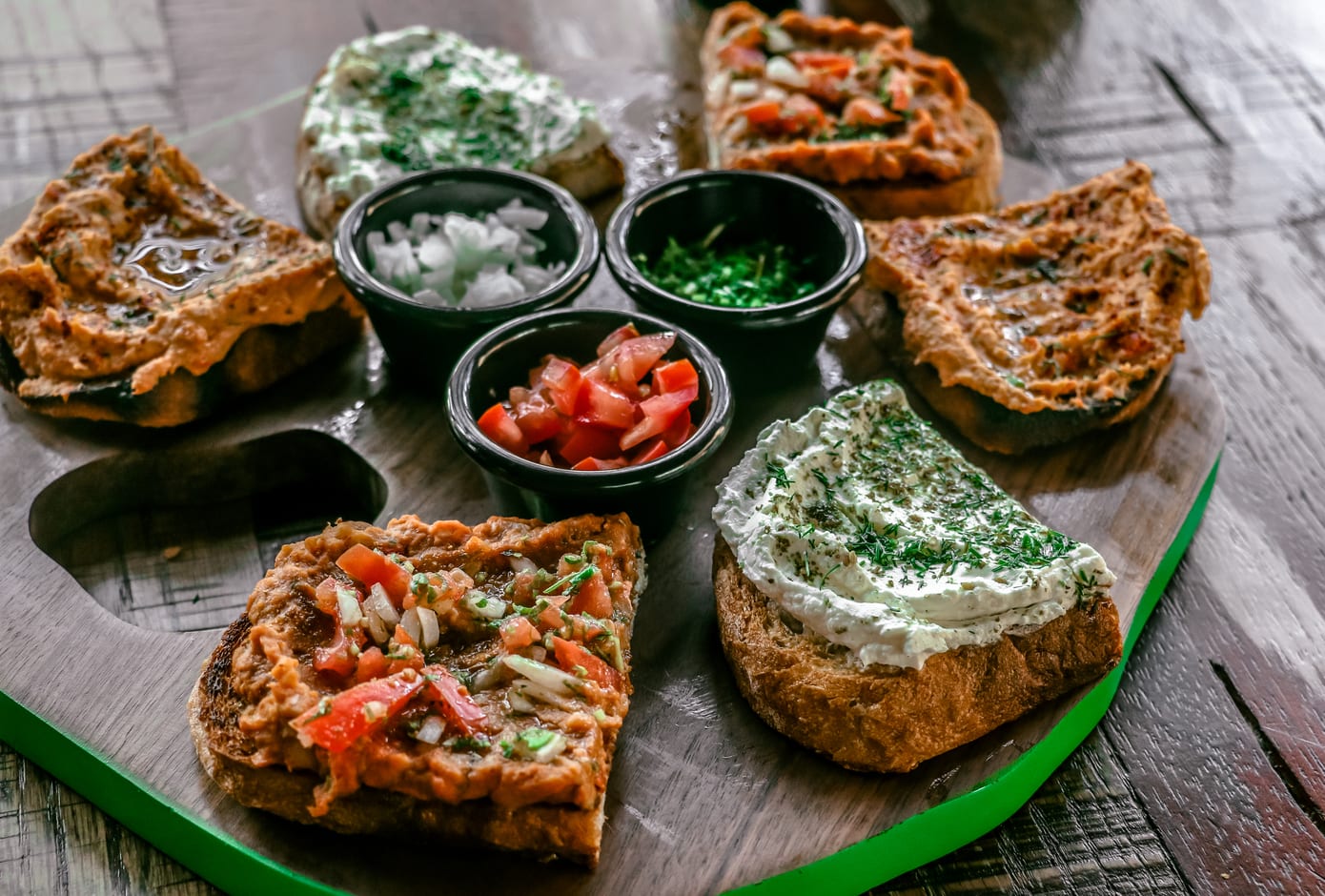 This is another good place to eat tapas in Granada, Spain. Perfect for those who are seeking a unique food experience, Oum Kalsum specializes in Middle-Eastern-inspired tapas, such as small portions of couscous with vegetables, falafel, zucchini cream with sesame, and potato stuffed with spinach and cheese. An amazing tapas bar with a Middle-Eastern twist!
Address: C. Jardines, 17
Best Wine and Tapas Bars In Granada
La Botilleria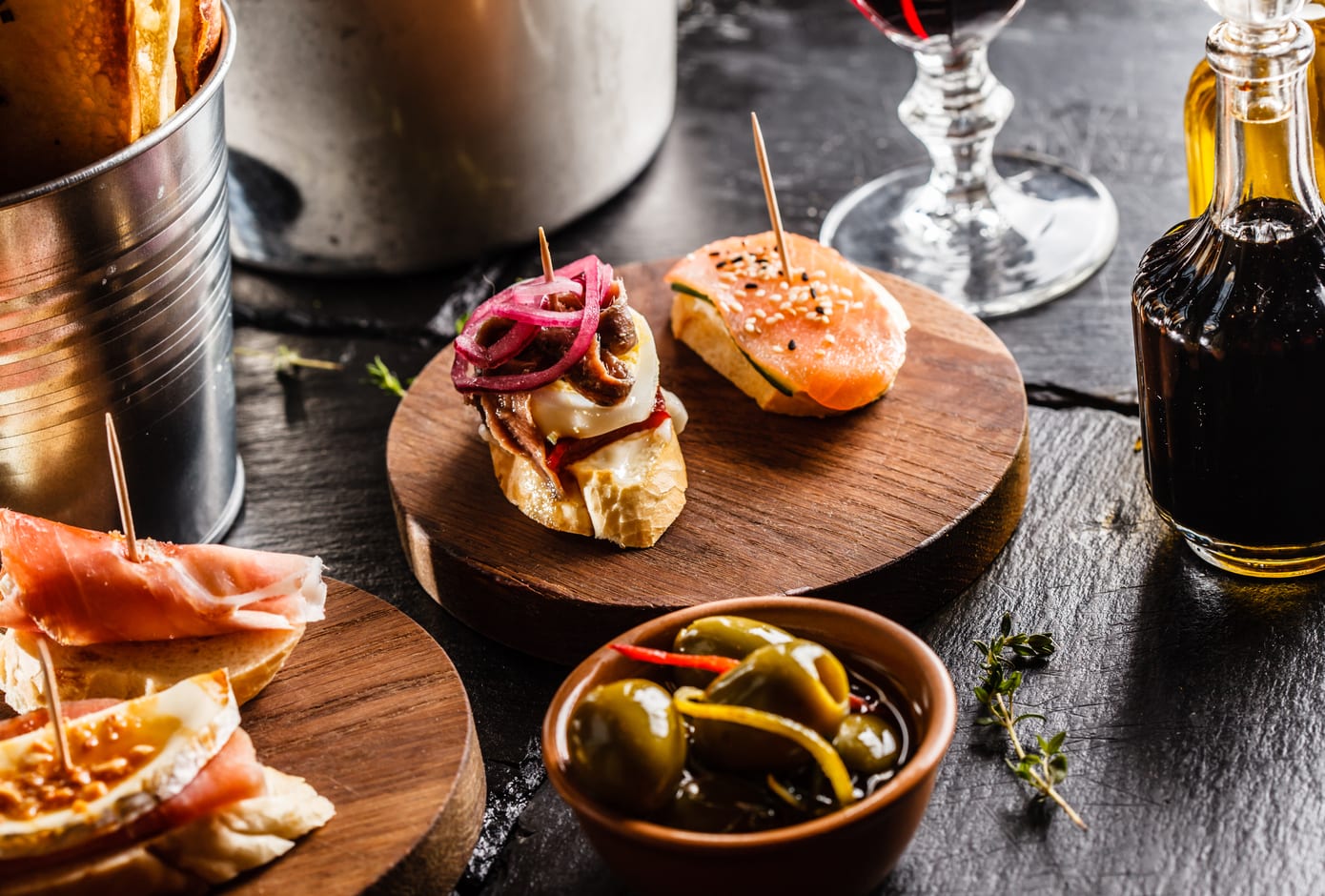 La Botilleria specializes in both tapas and wine, which might be the best combination of all times. Placed in Calle Varela, in the very center of Granada, Spain, this bar has cold and warm tapas, salads, meat, and fish. For small portions with lots of flavors, order the curated goat cheese, and the Bellota 100% Pure Iberian Ham, which is a Spanish classic.
Don't forget to order the sautéed artichokes and the housemade croquetas (croquettes) as well. There are also some great-quality Spanish wines, from red to white, in La Botilleria.
Address: C. Varela, 10
Taberna La Tana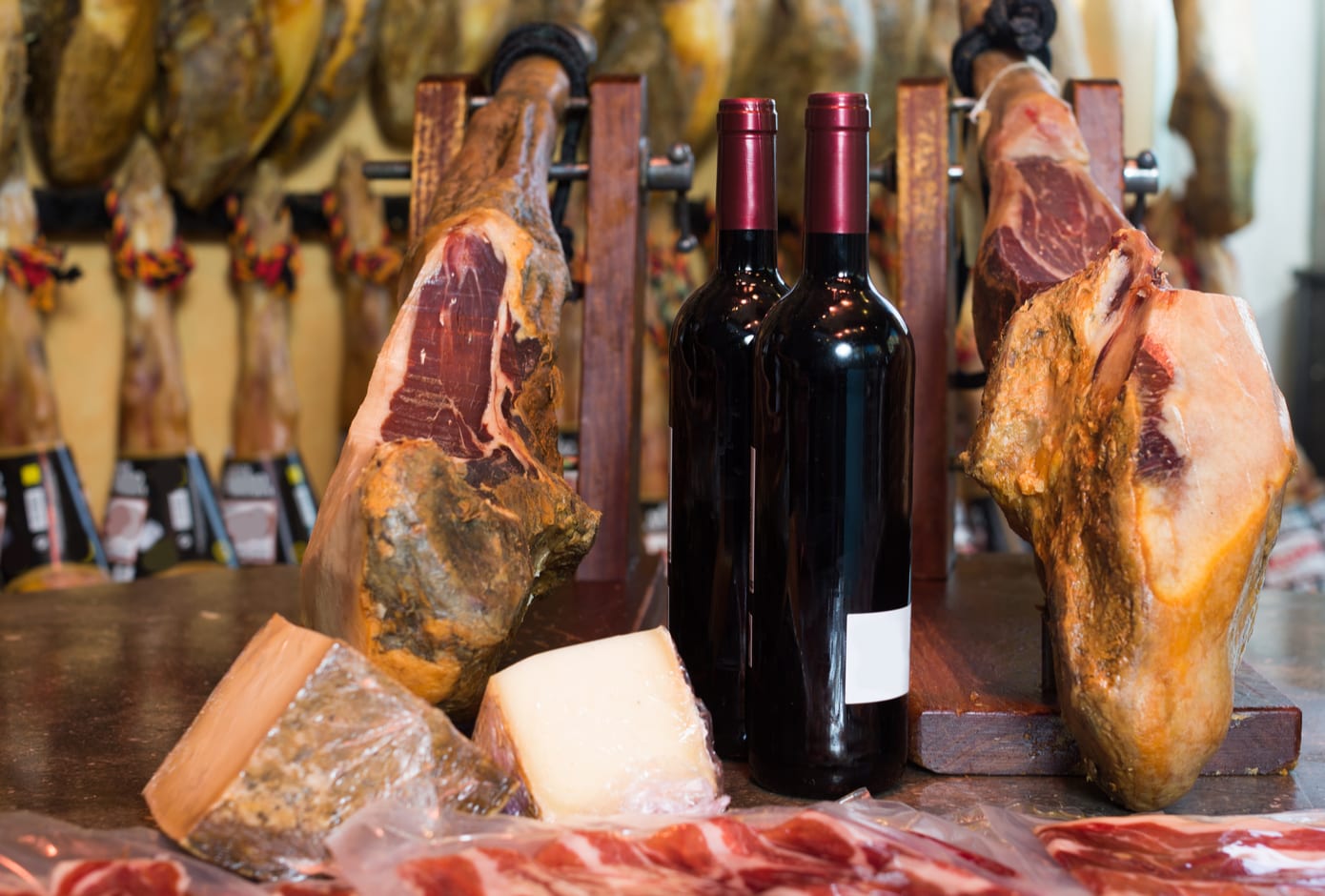 Taberna La Tana is another great place for wine and some of the best tapas in Granada, Spain. Filled with wine bottles up to the roof, this small bar surprises its customers with delicious tapas when they order their drinks. Some of the house specialties include the popular Manchego cheese, made from sheep's milk in the region of La Mancha, Spain.
Other tapas that are worth the try include ensalada de pimientos assados (roasted pepper salad), espárragos verdes trigueros (aspargus confit), and spicy morcilla sausage.
Address: Pcta. del Agua, 3
Taberna Malvasia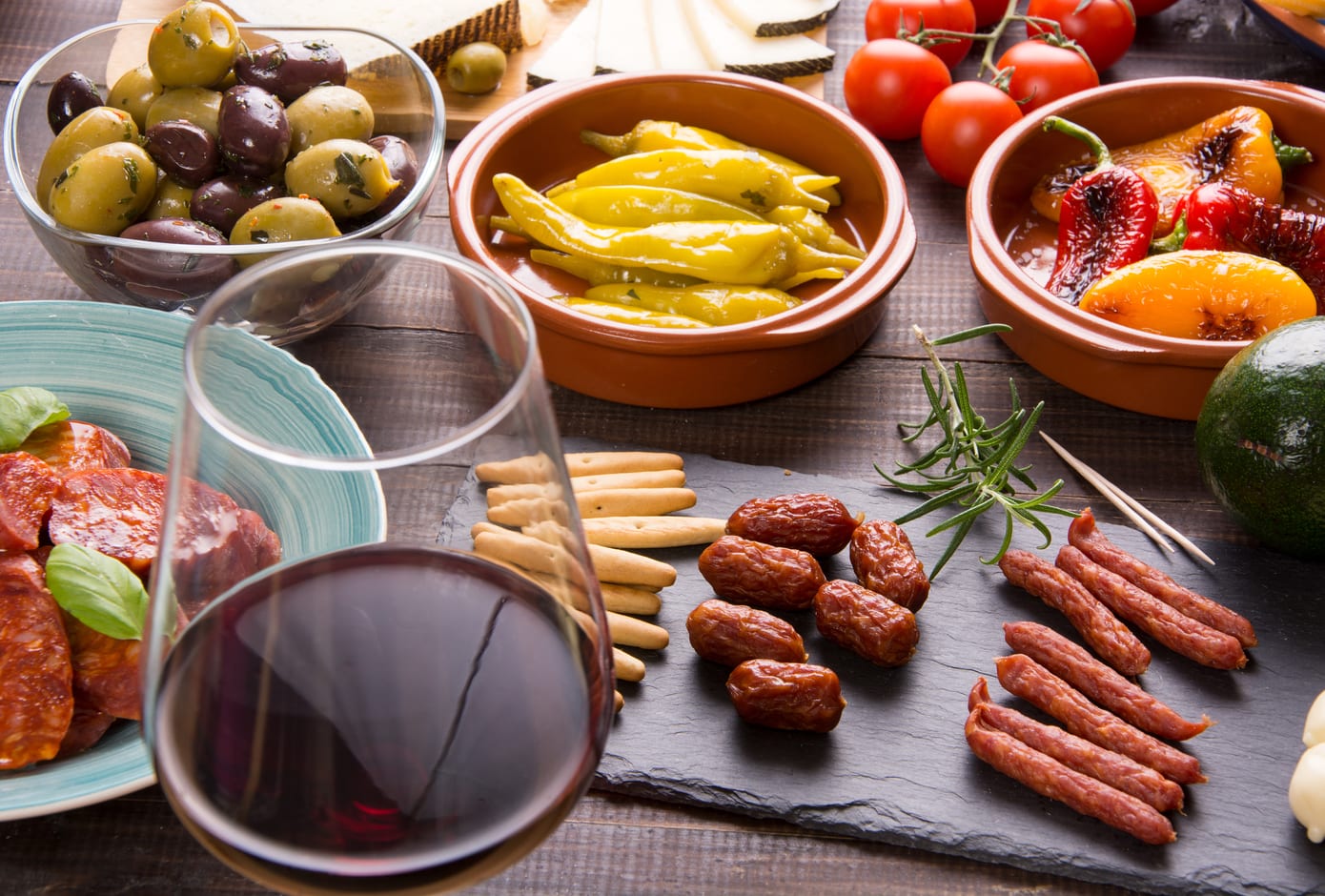 Known for having one of the best tapas in Granada, Taberna Malvasia is located in El Realejo, a neighborhood that was once a Jewish quarter in the city that the Arabs called Garnata al-Yahud (Granada of the Jews).
The tavern has a high-quality selection of wine —about 20 red and 10 white —, which are accompanied by the house tapas, such as croquetas, ratatouille with scrambled eggs, fresh fried anchovies, Iberian ham, and sheep's cheese.
Address: C. Virgen del Rosario, 10
World Tapas Day 2021 in Granada, Spain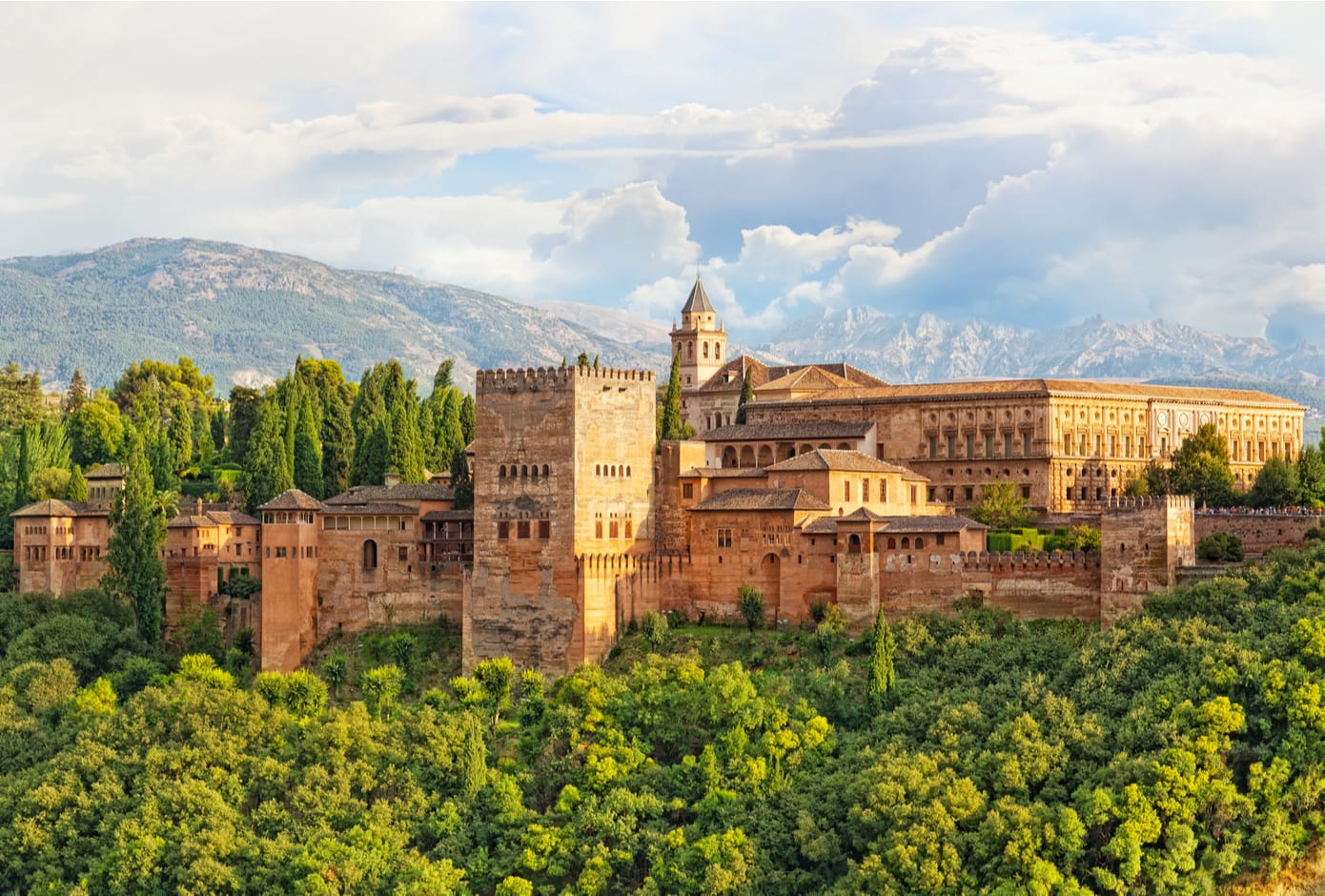 On the third Thursday in June is celebrated World Tapas Day. So, if you're in Granada during that date, make sure you celebrate by going to the best tapas bars in the city. Create your own curated itinerary and include the best restaurants in Granada in order to experience the tapas culture at its finest.
Learn more about how to enhance your travel experience by following us on Medium, Instagram, and Facebook.
Tags: food
Browse. Book. Stay.
CuddlyNest provides all accommodations to all travelers at an unbeatable price. Find unlimited travel inspiration on our blog and social media channels.
Here are some curated readings for you:
Best Vegan Restaurants in Alicante, Spain
Top Spain Travel Apps
Spain Culture Travel Tips
You might also like:
The Difference Between Mexican Food vs.Tex-Mex
World's Most Expensive Wine
Best Italian Dishes