September 4, 2020/in Hungary
Hungary is well known for its thermal spring culture, and the country features no less than 1,500 spas. But, what many travelers don't know, is that Hungary also encompasses a thriving wine scene, as it's home to world-class wine regions, including the oldest classified wine region in the world, which is also a Unesco World Heritage Site.
With nearly 100 varieties and 22 wine regions, one of the most established wine vocabulary and industries flourishing since the 16th century, Hungary is now known not only for its Kékfrankos— a must-taste wine of Central Europe —, but also for being one of the most luxurious wine producers in the world. In fact, the country has produced the world's most expensive wine, the Royal Tokaji Essencia, which is worth $40000 a bottle.
In Hungary, expensive wine is definitely not the only option, as there are multitudes of more affordable varieties available. But we wanted to highlight some of the most luxurious and unique wines there are, and break down the most interesting facts about how Hungary produced the world's most expensive wine.
Winemaking in Hungary
A Brief History of the Hungarian Wine
Hungary is a wine country, and it used to be one of the most important wine producers in Europe. The rich history of Hungarian wine can be traced back to Roman origins, and by the 5th century AD, there are records of extensive vineyards in Hungary, and the country's terroir had several microclimates, which provided the perfect conditions for winemaking. During the following centuries, new grape varieties were brought to Hungary from Italy and France and, by the 17th century, the vineyards of Tokaj became some of the most renowned in the world.
The Celts, which inhabited Hungary during the third century BC, brought viticulture to the land. Later, Hungary's terroir allowed the industry to flourish, and after the Magyar invasion of Hungary in 896, Tokaj wine yards, where the most expensive wine of today is made, was awarded to the dynasty that would later rule the Kingdom of Hungary. The country advanced in winemaking as to merit the first vineyard classification system in the world, and by the 16th century, the lore of fearless warriors of Hungary, fuelled by "Bull's Blood" – the red wines – sounded loud and far.
Throughout history, Hungarian winemaking saw its golden ages as well as dark times, and only in recent years has the Hungarian winemaking once again been on the rise.
Today, you can visit the Tokaj vineyards in Hungary to see where the most expensive wine is made, which was praised centuries ago by the King of France Louis XIV as "Wine of Kings, King of Wines" when about Tokaj's aszú dessert wine.
Winemaking Regions in Hungary
First things first. Hungary is located in Central Europe, in the lower central part of the Middle-Danube Basin. The country is home to a remarkable variety of landscapes, such as plains, basal-vulcanite mountains, flatlands, sandy-soiled areas, and more. Aside from its natural setting rich in volcanic soils and limestone–idyllic soil types, Hungary has a favorable climate for the growing of vine, with yearly precipitation in the range of 5-600 mm,
Hungary has, officially, 22 wine regions that are grouped into larger ones. The main are: Tokaj (Tkaji), Eger (Egri), Mátra, Lake Balaton, Somló, Villány, Sopron, Mór, Pannonhalma, Kunság, Csongrád, Hajós-Baja, Neszmély, Etyek-Buda, Szekszárd, Zala. But, in case you're planning to visit Hungary anytime soon, you can narrow down these regions to the top four, which are Eger, Tokaj, Villány and Somló.
Eger is located in the North, and it's famed for two of its native blends: the Bikaver, also known as "Bull's Blood" (a red blend), and the Egri Csillag, or "Star of Eger" (a white blend).
Tokaj is Hungary's most famous wine region, and the oldest classified wine region in the world. The region has a range of clay-dominant soils of red, yellow, white, and brown clay, and it's where the famous Tokaji Aszú is produced.
Located in the southernmost tip of Hungary, Villány has volcanic soils and a sub-Mediterranean climate, which create the perfect conditions for the harvesting of native grapes such as Portugesier and Kékfrankos.
Last but not least there's Nagy Somló, which is the smallest wine region in Hungary. Known for its volcanic soils with clay and sand, Somló produces amazing volcanic wines that are ashy and savory.
Royal Tokaji Essencia: The Wine of The Kings
The Tokaji Aszú is a typical wine made entirely from the juice of the aszú grapes, which are hand-picked, dried, and rotten. Sweet, and topaz-colored, the Tokaji Aszú is a dessert wine praised all around the globe, and after several months of fermentation, the Aszú matures for 3 to 8 years.
Then we have the Tokaji Essencia, which is the most valuable, rarest type, and highest quality among the Tokaj wines. Its fermentation process is extremely slow, leaving the wine with an alcohol content of 5 to 8 % only after a couple of years. What makes it so expensive, though, is the fact that it takes a kilogram of perfectly ripe aszú grapes to produce just a teaspoon of wine. This wine is so legendary, that it's even said that it has medical benefits.
In 2019, the Essencia was placed on the market at $40,000 a bottle. Only 2 bottles are still left and are owned by the Hungarian-based wine artist James Carcass.
New Tendencies in Winemaking
While wine is by no doubt one of the must-trys when visiting Hungary – here are some Budapest free activities to spend your time in the country's capital while on the travel in between the wine regions. The new tendencies in winemaking are encouraging travelers to try wine everywhere they go. From Norwegian Honeywine Suttungs mjød to Latvian pear and cherry wines when visiting Riga Art Noveau for its architecture, there is an upspringing wine culture in both traditional European wine regions as well as in traditionally wine-importing countries.
Wine Tasting in Europe Bucket List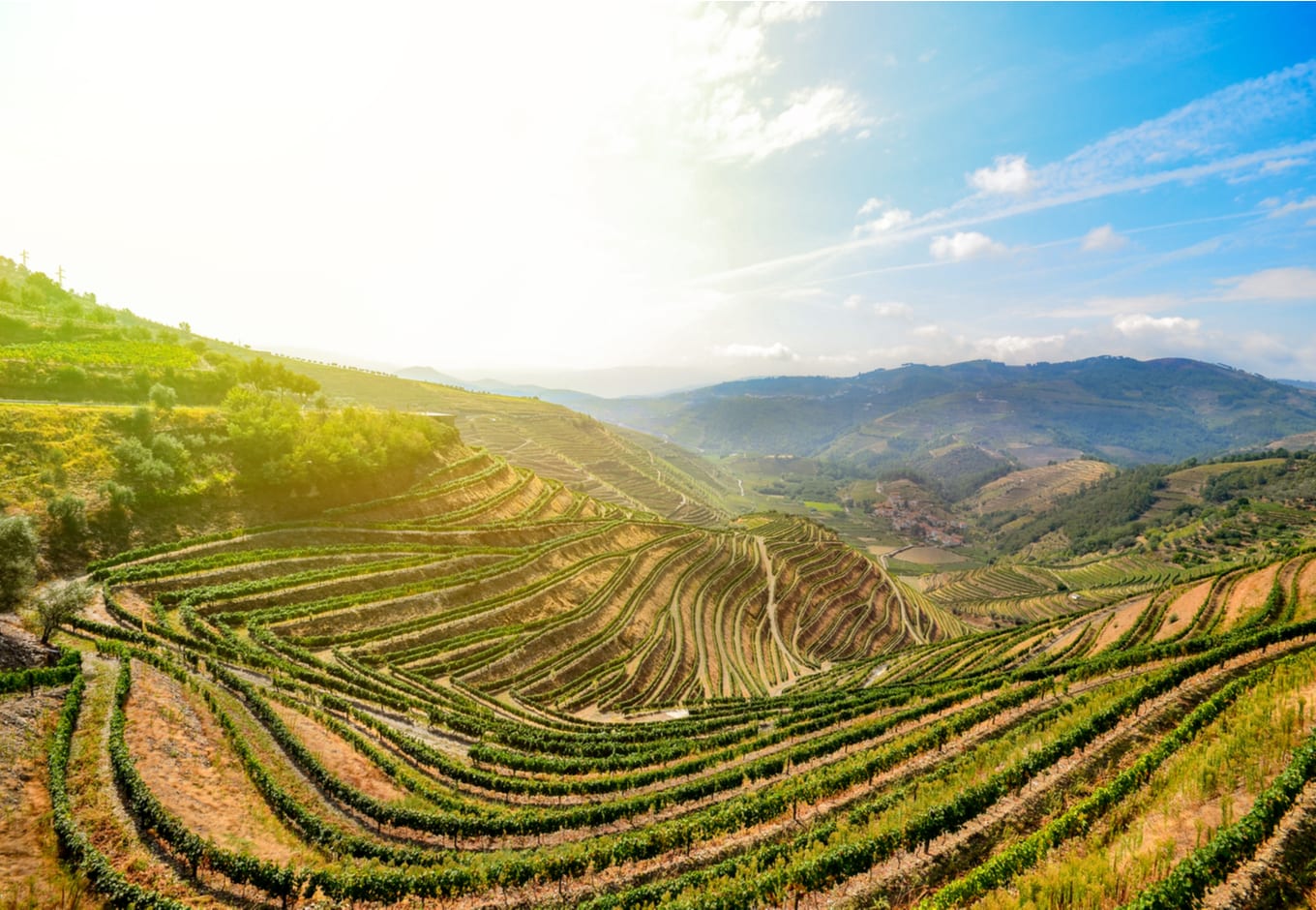 Go to Champagne in France to taste the prestigious Veuve Clicquot and Tattinger wines;
Visit Piemonte in Italy to try rich white wines, such as Erbaluce and Cortese;
Head over to Bordeaux, France, to sip on some Saint-Emilion and Pomerol;
Take a trip to Duoro Valley Wine Region, in Portugal, and taste the iconic port Wine in Vila Nova de Gaia;
Try the vibrantly colored Tempranillo in La Rioja Wine Region, in Spain.
Other Expensive Wines to Try in 2020
Domaine Leroy Musigny Grand Cru 2012 – $14,450
Screaming Eagle Sauvignon Blanc – $5,850
Chateau D'YQUEM – $117,000
Ampoule from Penfolds – $168,000
Scharzhofberger Riesling Trockenbeerenauslese – $13,615
Want to travel more and taste more amazing wines around Europe? Then follow us on Instagram, Facebook, and Pinterest and go on your trip of the lifetime!
Browse. Book. Stay.
CuddlyNest provides all accommodations to all travelers at the best price. Find unlimited travel inspiration on our blog and social media channels.
Here are some curated readings for you:
Free Budapest Activities
Italian Dishes To Make At Home
Offbeat Destinations Europe