Wondering what you should know before visiting Spain for the winter holidays? Well, first of all, Spain is one of the most well-known countries for cultural travel, and also one of the most sought-after destinations in Europe. From north to south the country is filled with friendly people, destinations of immense beauty, world-class attractions, delicious food, gorgeous beaches, and photogenic spots. This means there's always something to see — and do — across Spain.
The land of siestas, flamenco, Pedro Almodóvar, tapas, and wine, Spain boasts an irresistible cultural life. This is, by the way, one of the top reasons why travelers from all around the globe love the country. And there's more: Spain is quite inexpensive, which means you can experience the Spanish way of life without having to dig deep in your pocket.
If traveling to Spain in a near future is on the books for you, it's good to have some handful advice on how to experience the rich culture of this amazing country. .
Note: Make sure to double-check COVID 19 precautions, protocols, and operating hours before you visit any of these sites.
Spain Culture Travel: Top Things To See And Do In The Country
Architecture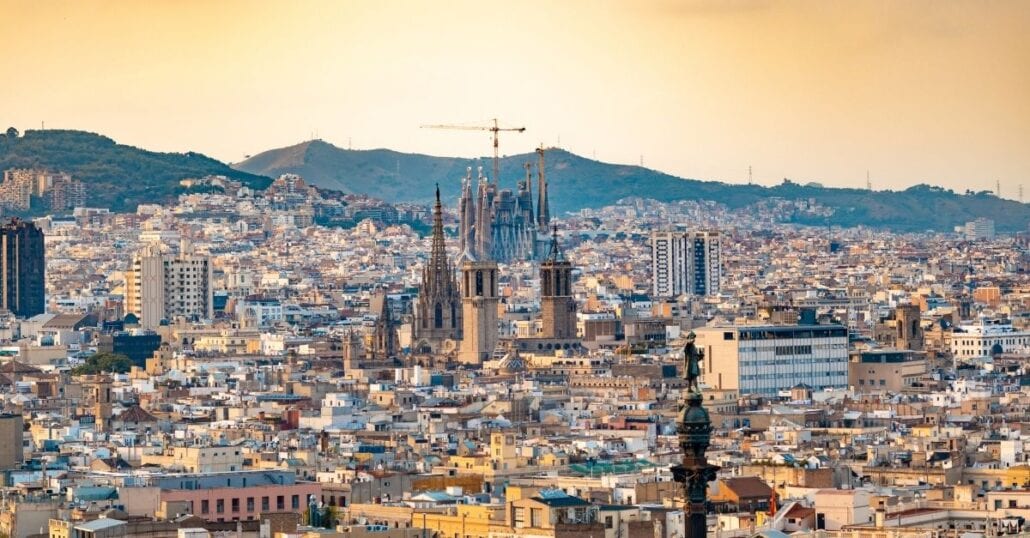 Heaven for architecture-lovers, Barcelona is the tourist magnet of Spain. Aside from displaying world-renowned urban planning, the city is home to true architecture gems designed by the famous Antoni Gaudí. So, when visiting the capital of Catalunya, make sure to take a tour throughout Gaudí's works, which are spread all over Barcelona. Monuments like La Sagrada Familia, Casa Battló, and Park Güell are sure to give you an overview of Gaudí's picturesque architectural style, which was strongly influenced by nature.
Barcelona is also linked to Catalan Modernism, which is a cultural movement that began at the end of the 19th century. The movement had an important impact on architecture, introducing revolutionary designs, organic shapes, asymmetry, and colors. If you're curious to visit a masterpiece of Catalan Modernism, head over to the Palau de la Música Catalana, by the architect Lluís Domènech I Montaner.
Another amazing destination for architecture lovers in Spain is Seville. Capital of the autonomous community of Andalusia, the city is brimming with architectural gems of a wide range of styles. In the city, you'll find gothic constructions, such as the Cathedral of Seville, mudéjar palaces, like the Alcázar of Seville (The Royal Palace), which has been declared a World Heritage Site by UNESCO, and even contemporary sculptures like Metropol Parasol, by the German architect Jürgen Mayer.
Music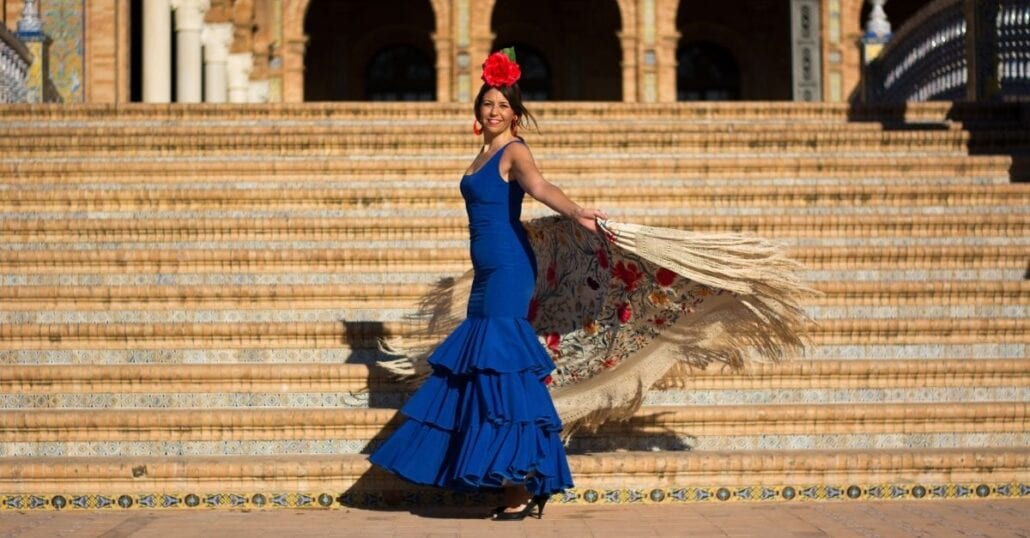 Spanish music and dance are commonly associated with flamenco and classical guitar. Flamenco music is a soulful Spanish art form made up of guitar playing ("guitarra"), song ("cante"), and dance ("baile"). Native to Andalusia, Flamenco has a great appeal and is often practiced as a social dance on the streets. If you're traveling to Seville, which is the Andalusian capital of Spain, don't forget to immerse yourself in a true Flamenco experience. There are several places for you to watch an authentic performance, such as CasaLa Teatro, in the Triana district, and La Carbonaria, on Calle Céspedes.
As for classical guitar: even if you do not buy a Vicente Amigo concert ticket, you won't want to miss the amazing music concerts all over Spain. From small bands playing live in restaurants during the night to buskers on streets, the Spanish classical guitar is something you must see and experience whilst in Spain.
Modern Art
Paintings, sculptures, modern ceramics, and cinema, are some of the art forms that truly reflect the Spanish modernist spirit. Spanish artists are well known around the world, and the people of Spain take good care of it. So when traveling through the country, immerse yourself in a full-on modern-art experience by visiting some of Spain's most renowned museums. In Barcelona, for instance, you can visit the Museu Picasso, which gathers an extensive collection of artworks by the 20th-century Spanish painter Pablo Picasso. Still in the city, you can also go to the Joan Miró Foundation, a museum of modern art dedicated to the work of Joan Miró.
Madrid also showcases an excellent selection of museums where you can have a glimpse of the most iconic works of art in the world. Dedicated to 20th-century art, the museum is home to the Guernica, by Pablo Picasso, and L'homme Invisible, by Salvador Dalí.
There are other modern-art destinations in Spain apart from Madrid and Barcelona. Bilbao, for instance, is well known for its art Guggenheim Museum which is housed in a one-of-a-kind modern architecture building. Designed by Frank Gehry, the building became an icon in 1997 when it first opened to visitors. The glass and titanium boat-shaped structure represents the industrial and seafaring heritage of Bilbao, and home the museum is home to bold sculptures like Puppy, by Jeff Koons, and Richard Serra's installation, The Matter of Time.
Spanish Culture: Top Festivals And Holidays In Spain
Depending on what time you want to plan your trip to Spain, a good idea is to learn when the Spanish holidays fall into. The country hosts a multitude of vibrant festivals, which are worth the check since they are the perfect opportunity for you to experience Spanish culture, food, music, history, and dance.
The Falles, or Las Fallas, in Valencia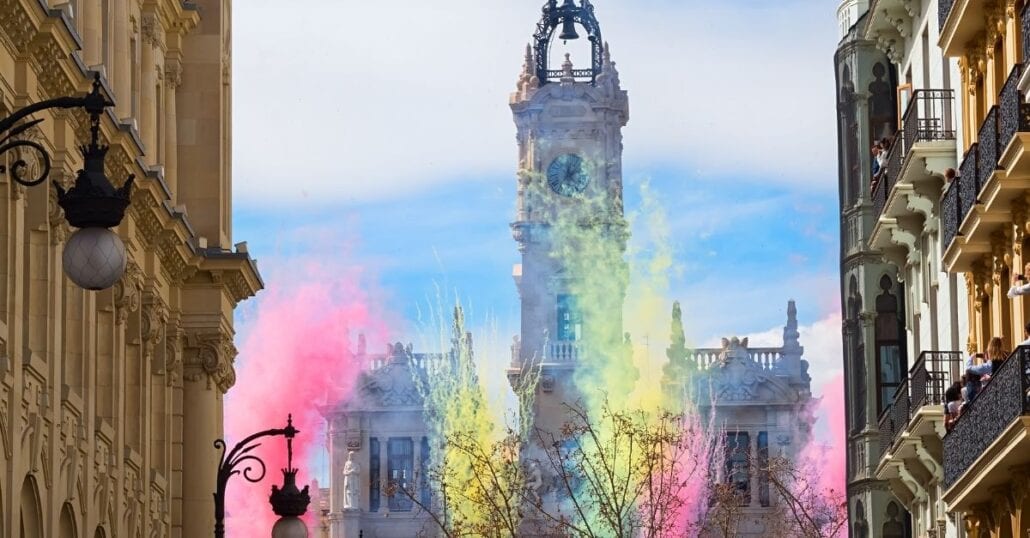 If you are planning to visit Spain in March, you might wanna participate in one of the liveliest and most popular festivals in the country, the Falls. Held in commemoration of Saint Joseph in Valencia, the festival was declared an Intangible Heritage of Humanity and it combines tradition, satire, and art.
The "Fallas of València" happen from March 15 to March 19, and its origins date back to the Middle Ages when carpenters celebrated the arrival of Spring by burning pieces of wood that were used to prop up their lights during the cold months. This authentic Spanish cultural festival has firework and light shows, plenty of music, and paper-mâché statues erected throughout Valencia.
The Seville Fair, in Seville, Andalucía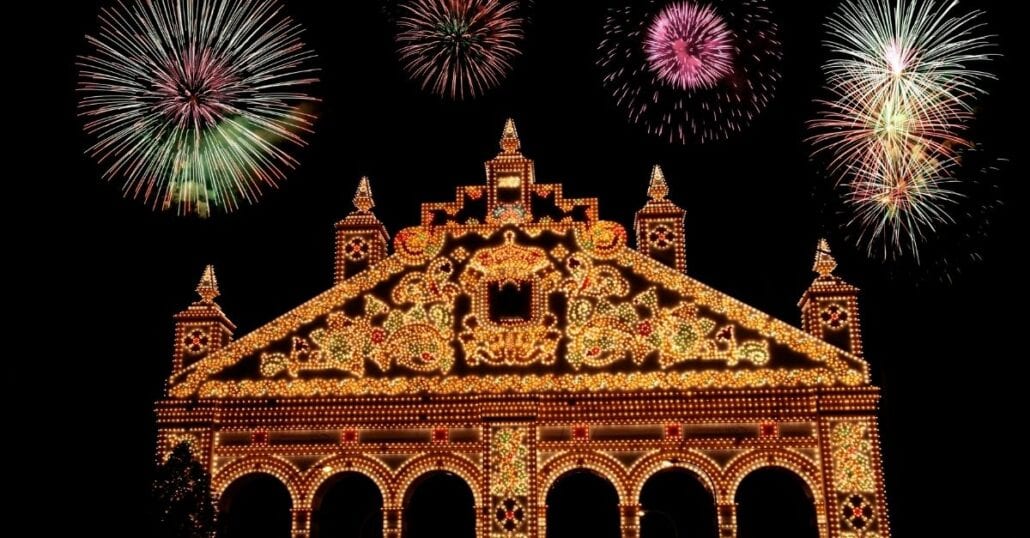 The Seville Fair is one of the most popular festivals in Spain. It usually begins two weeks after the "Semana Santa", which is the Easter Holy Week, at midnight on a Saturday of April. The whole city gets into a very festive atmosphere, with people of all ages dancing the sevillanas, drinking Sherry, and eating tapas until late at night.
Easter in Spain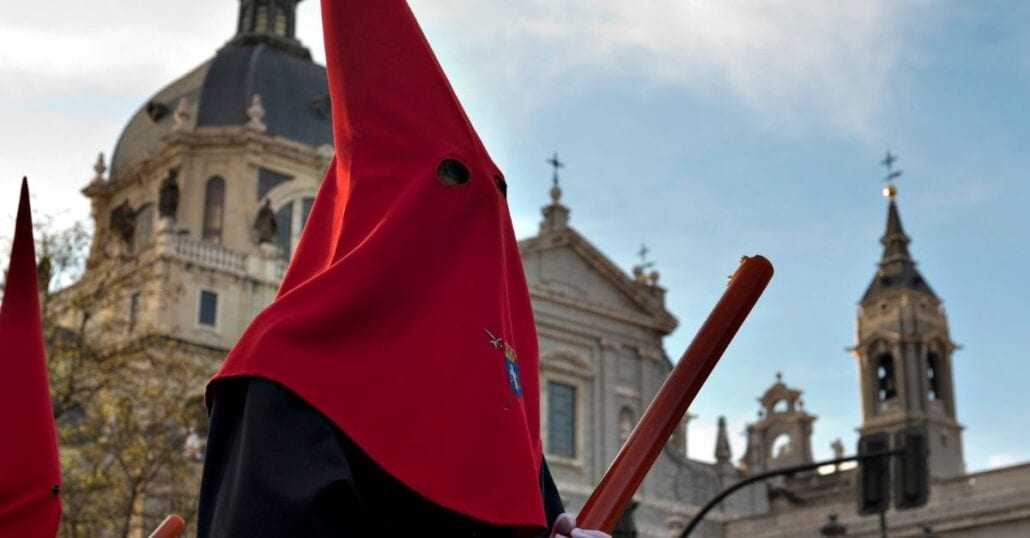 Together with the Seville Fair, Easter in Spain is one of the best experiences you get in Spain in April. Spanish people have a strong tradition of celebrating Christian holidays, and during this time of the year, it's common to spot religious processions around Spain. This holiday is celebrated mainly on Easter Sunday, and to celebrate it, people usually eat dishes like Torrijas which are pieces of bread fried with olive oil and served with honey and sugar.
Typical Museum and Culture Costs in Spain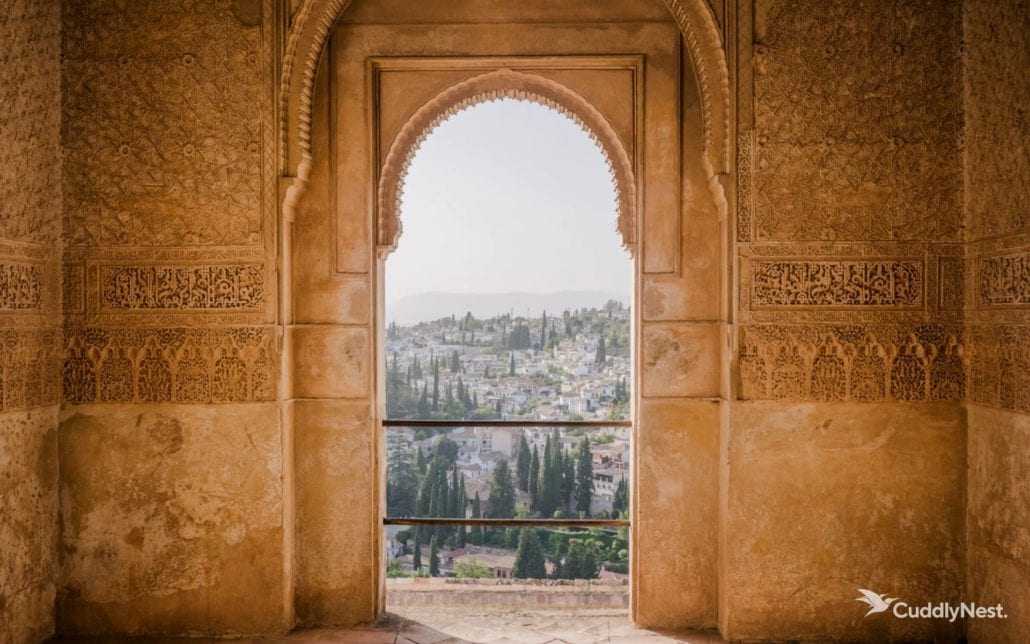 While some Spanish museums may prove to be costly, with tickets ranging from $27.00 in Gaudi's Casa Batlló or $37.00 in Barcelona Museum, the private tours in Bilbao are much less expensive, with only $34.00. However, if you're planning to stay in Barcelona or Madrid for longer, we suggest you trying out city passes. The Barcelona City Pass, for instance, will cost you $110.00, and it includes 20 attractions. Needless to say, there is a lot to see in Barcelona, and you can surely take advantage of staying in the city for longer.
There are other great tips for saving money with cultural activities in Spain. The first one is to check for free admission dates in museums. The Prado Museum in Madrid, for instance, is free to visit from Tuesday to Sunday from 6 pm to 8 pm, and on Sundays from 5 pm to 8 pm. The Reina Sofia Museum, also in Madrid, is free on Monday, and Wednesday to Saturday from 7 pm to 9 pm, aside from Sunday from 1:30 pm to 7 pm.
The second one is to participate in a free walking tour of the city you're traveling to. These tours are usually led by a knowledgeable local guide, which will take you to uncover the most important neighborhoods of the Spanish city you're at, to learn more about the history of your destination, and to discover things you wouldn't by yourself.
Best Places to Book Free Art Tours and Transportation Tickets in Spain

To book a free art tour when during your cultural travel in Spain, we suggest you check the official tourism website of the city you are traveling to. Some of the most touristic Spanish cities, like Barcelona, Madrid, Sevilla, Bilbao, Valencia, and others have dedicated pages for free art tours or city tours. These tours are very popular and will take you to uncover Spain's hidden secrets. The tours are usually in Spanish or English, but you can also book them in French, Chinese or Italian, depending on the supplier.
Best Time To Visit Spain
Like most touristic cities in Europe, Spain can get largely overcrowded when vacation time strikes. During the high travel season — between June and August — the country gets packed with tourists from all around the world, and it gets harder to fully enjoy the Spanish culture, architecture, food, and museums. This is particularly true especially if you want to explore cities like Madrid and Barcelona, which are filled with tourist attractions and the two most visited places in Spain.
Spain is a great year-round destination, but usually, the best time to visit the country is between March-May, during spring, and September-November, during fall. The weather is still pleasant, but it's definitely less crowded.
But, of course, it all depends on the Spanish city you are planning to visit. Here are the best times to visit Spain according to your destination.
Northern Spain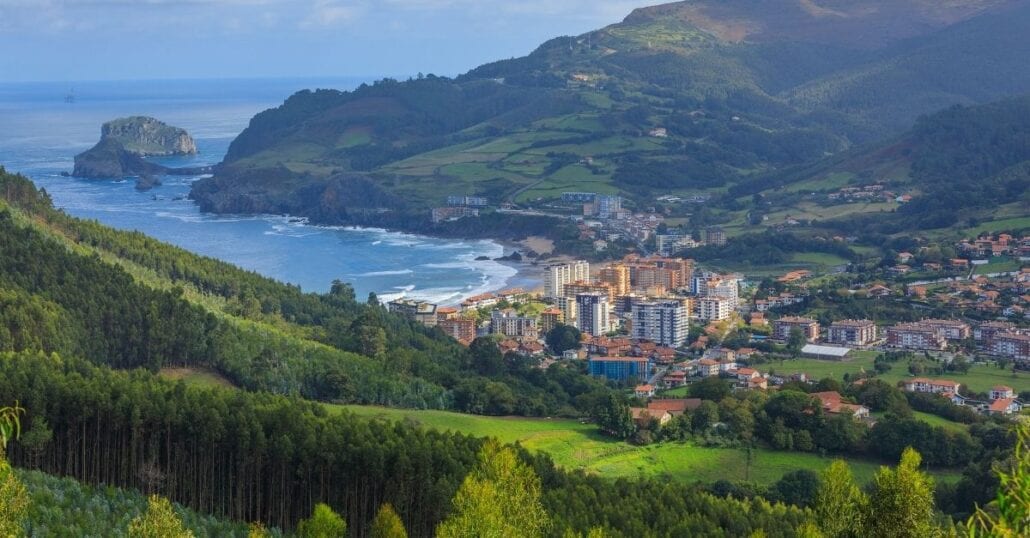 A great time to visit Northern Spain is in July and August when rainfalls are least likely to happen and it's warmer. You can go to places like Santiago de Compostela, Oviedo, or Santander, along with San Sebastian and even Bardenas de Reales (read: Spain Game of Thrones Road trip).
Another great Northern Spain destination to add to your travel itinerary is the Basque Country. From June to September, this autonomous community is bathed in sunshine, which is great to explore the region's great outdoors. During the fall, the Basque Country hosts amazing festivals, including the San Sebastián Film Festival and the Wine Harvest Festival, in La Rioja.
Southern Spain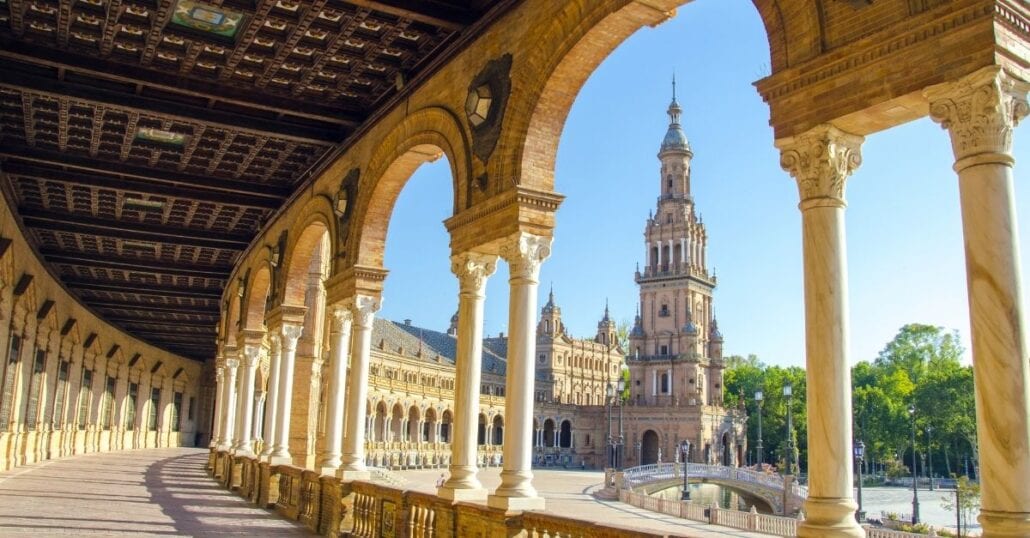 In comparison to Northern Spain, Southern Spain is less affected by the bad weather, since it rarely rains and it's usually hot and sunny all year round. During the summer, though, some cities like Seville, Granada, and Alhambra experience severe heat waves, and temperatures can reach up to 40ºC. So if you are looking for more mild temperatures, a great time to visit Southern Spain is from March to May.
Another good tip when traveling to Southern Spain is to choose a period when the hotels are the cheapest and avoid the peak season. During spring and fall, you can easily find more affordable places to stay in Southern Spain. Also, you can enjoy the country's culture, architecture, and cuisine even more.
When To Visit The Spanish Islands
Canary Islands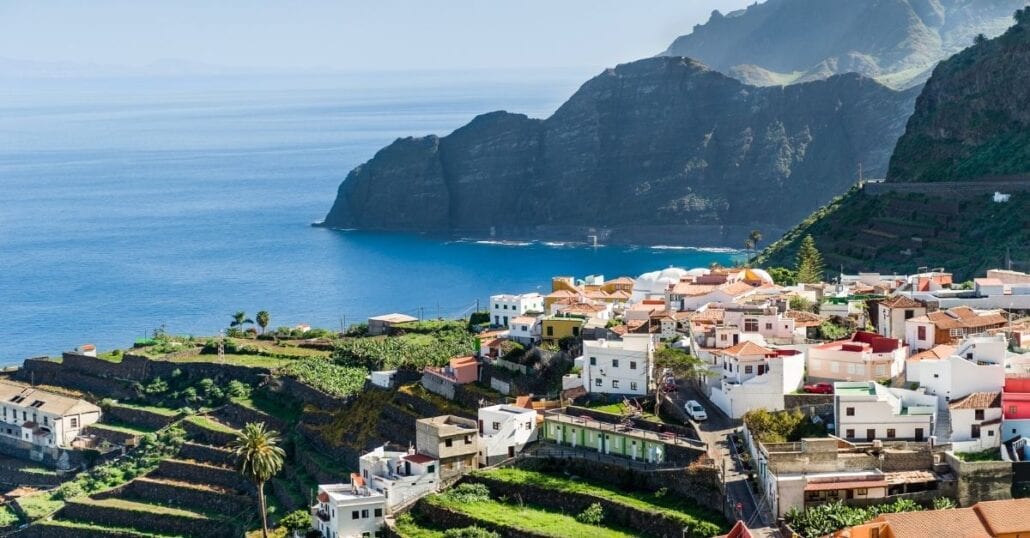 The Canary Islands are known to have the "best climate in the world", boasting a hot desert climate that is well balanced with the cool Canary wind currents. The best time to visit the Canaries Islands, though, is not during summer. Instead, the region can be great for a Spanish spring or fall tri. Just make sure to learn everything you need to know about Travel Medical Coverage Outside the US before your trip.
Balearic Islands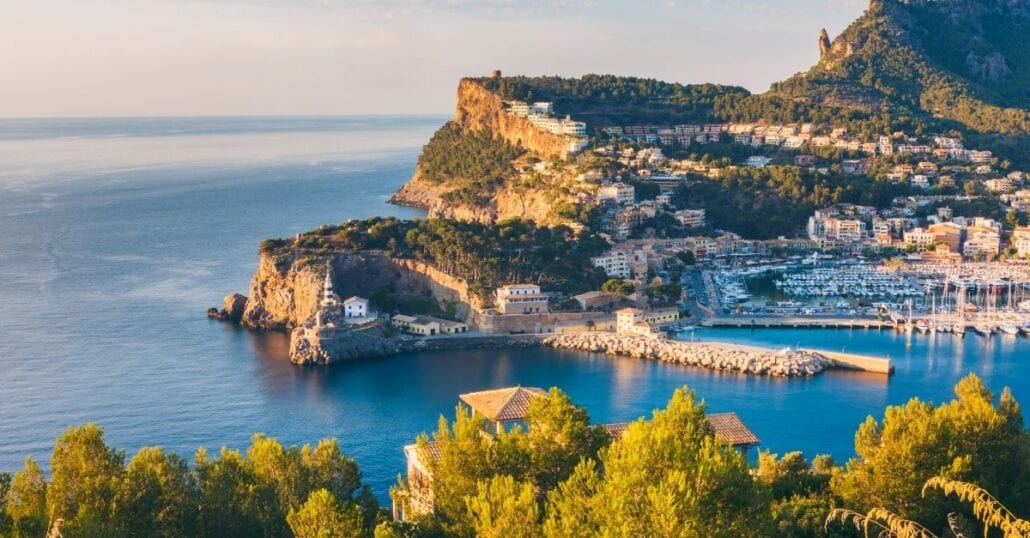 The Balearic Islands in the Mediterranean – Menorca, Mallorca, Ibiza, and Formentera – are the best places to visit during spring. If you take a trip to these places in summer, you might struggle with overcrowded places. If it's autumn, try to book your trip in October, but not too late in the month, as the later you go, the colder and more rainfall there is. Remember that activities such as swimming, walking, and cycling are much more enjoyable when the weather is mild and not yet too cold.
What are your best tips for enjoying culture in Spain?
Find Places To Stay in Barcelona, Spain
Find Places To Stay in Madrid, Spain
Find Places To Say In Seville, Spain
Find Places To Stay in Bilbao, Spain
Find Places To Stay in Valencia, Spain
Find Places To Stay in the Canary Islands, Spain
CuddlyNest provides all accommodations to all travelers at the best price. Find unlimited travel inspiration on our blog and social media channels.
You might Also Like:
Spain Travel Apps
Barcelona Legendary Attractions
Top Spanish Cities For 2021
Here are some curated readings for you:
La Tomatina Festival, Spain
Eating Tapas In Granada, Spain
Vegan Restaurants in Alicante, Spain