Traveling to Spain, or even Italy and even Portugal may be at times burdensome for those thriving on vegan diets. Filled with hearty meats, super fresh seafood, cheese, and other animal source foods, these countries' typical dishes are delicious, but not suitable for everyone. So, if you're vegan, a good idea when traveling is to look up vegan-friendly options on your destination beforehand.
Known for its soulful cuisine, Spain sure offers a myriad of delicacies that are filled with meat and seafood, but you should know that the country also has amazing vegan restaurants, from North to South. In fact, Spain grows almost all known varieties of fruits and vegetables, and thanks to its privileged location in the Mediterranean basin, the country produces almost ten million tons of fruit annually. Spain's healthy supply of fresh fruits and vegetables includes apricots, artichokes, onions, berries, oranges, cherries, and several types of peppers.
And, in case you're looking for a vegan-friendly destination for your next trip to Spain, you might wanna consider going to Alicante. Located in the Valencian Community, this port city has a showcase of vegan options for all tastes and budgets. Plus, Alicante is filled with mind-blowing beaches, a bustling nightlife scene, and ancient gothic buildings.
Take a look at the list to find out what are the best vegan restaurants in Alicante, Spain. To which one you'll go first?
Note: Make sure to double-check COVID 19 precautions, protocols, and operating hours before you visit any of these sites.
Best Vegan Restaurants in Alicante
Purpura Project B'art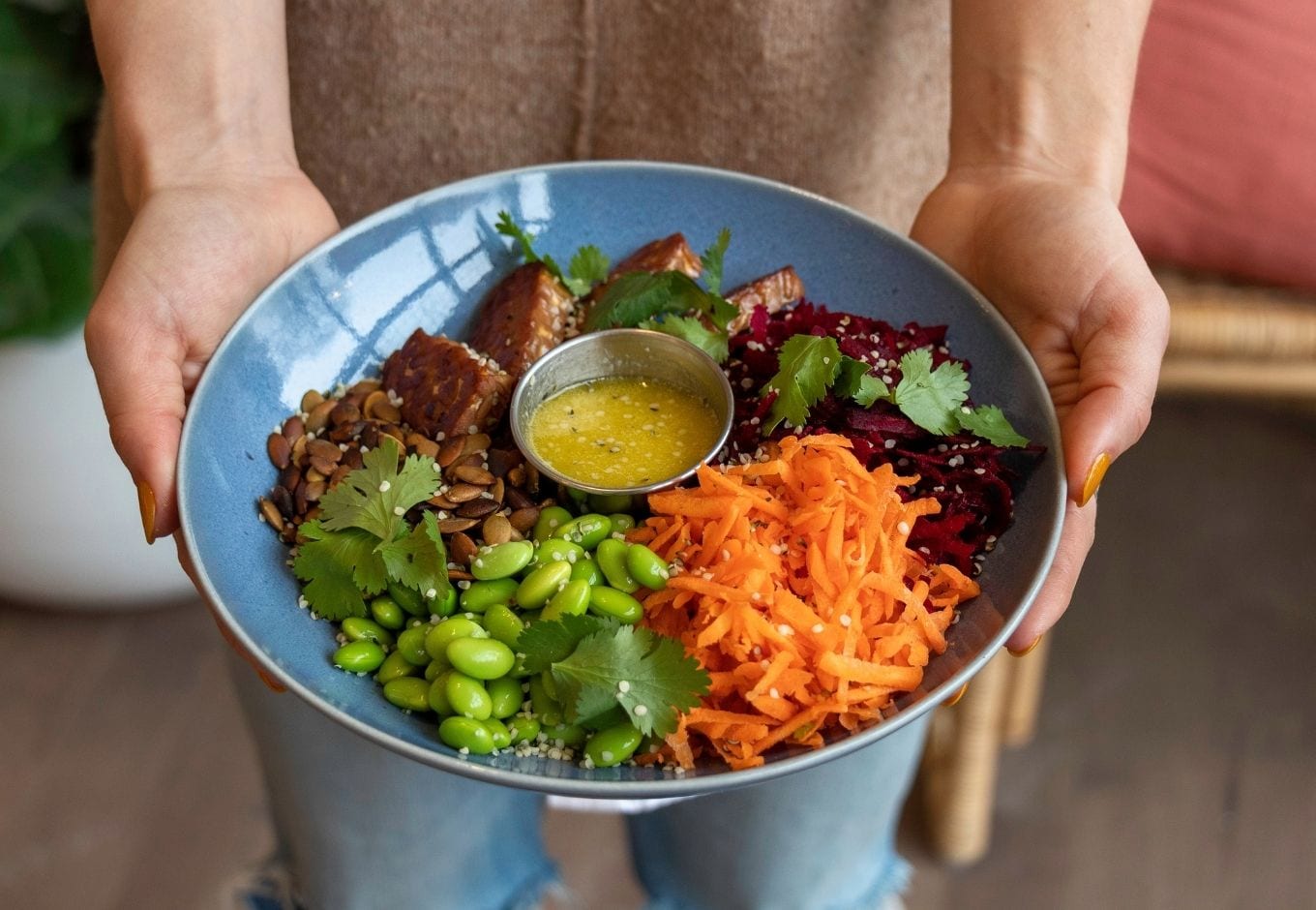 Purpura Project is both an art gallery and a vegan restaurant in Alicante, Spain. Aside from hosting art exhibitions, the restaurant offers a range of vegan and gluten-free eats made with super fresh ingredients. The restaurant serves a variety of salads, tasty main courses, and desserts, which you can eat with your hands. The bonus: craft beers and eco wines are on the menu. Definitely worth a try!
Directions: The restaurant is located in Calle San Agustín, 2. To get there, you will have to walk about 30 minutes up the city, so plan your lunchtime ahead.
Our recommendation: The staff is always friendly and recommend you the freshest food, but the CuddlyNest team loved the Battered 'squid' sandwich for early lunch and green rice (Arroz Verde) and vegan tiramisu for dinner.
Bodhigreen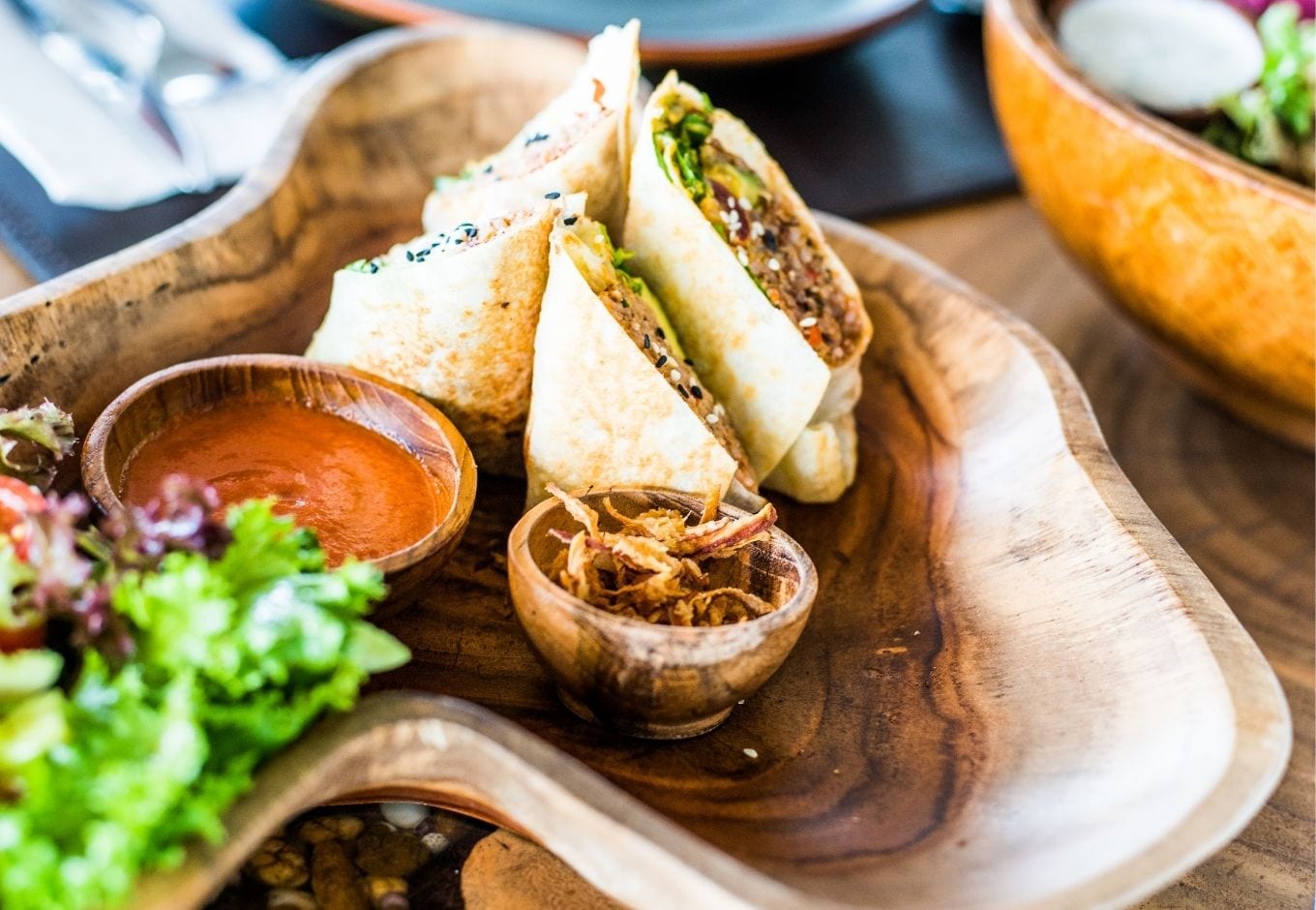 "Bodhi" means "awakening" in Sanskrit, and that's exactly what this vegetarian restaurant in Alicante intends to do: to awake our bodies and minds by providing us with super fresh food made with natural ingredients. One of the best vegetarian restaurants in Alicante, Boddhigreen also serves gluten-free, vegan, and raw dishes.
On their menu, you'll find creative adaptations of typical global eats, such as tacos, burritos, pad thai, and hamburgers. Their "Bangin Burrito", which is one of the restaurant's specialties, combines kale, roasted vegetables, brown rice, eggplant chutney, and guacamole.
Directions: The restaurant is located in Calle San Fernando, 46, and you can get there by bus (09, 21, 23, 24, C-6), light rail (L1, L3), or train (C1, C3).
Our recommendation: You should definitely try the restaurant's specialties, such as the Bangin Burrito, the Raw pad Thai, the Hippie Dream "Vurger" and the Boddhi Bowl Bibimpap. All of them have vegan options. For dessert, why not order a raw chocolate and mint vegan pie or a vegan chocolate brownie?
Mish Mish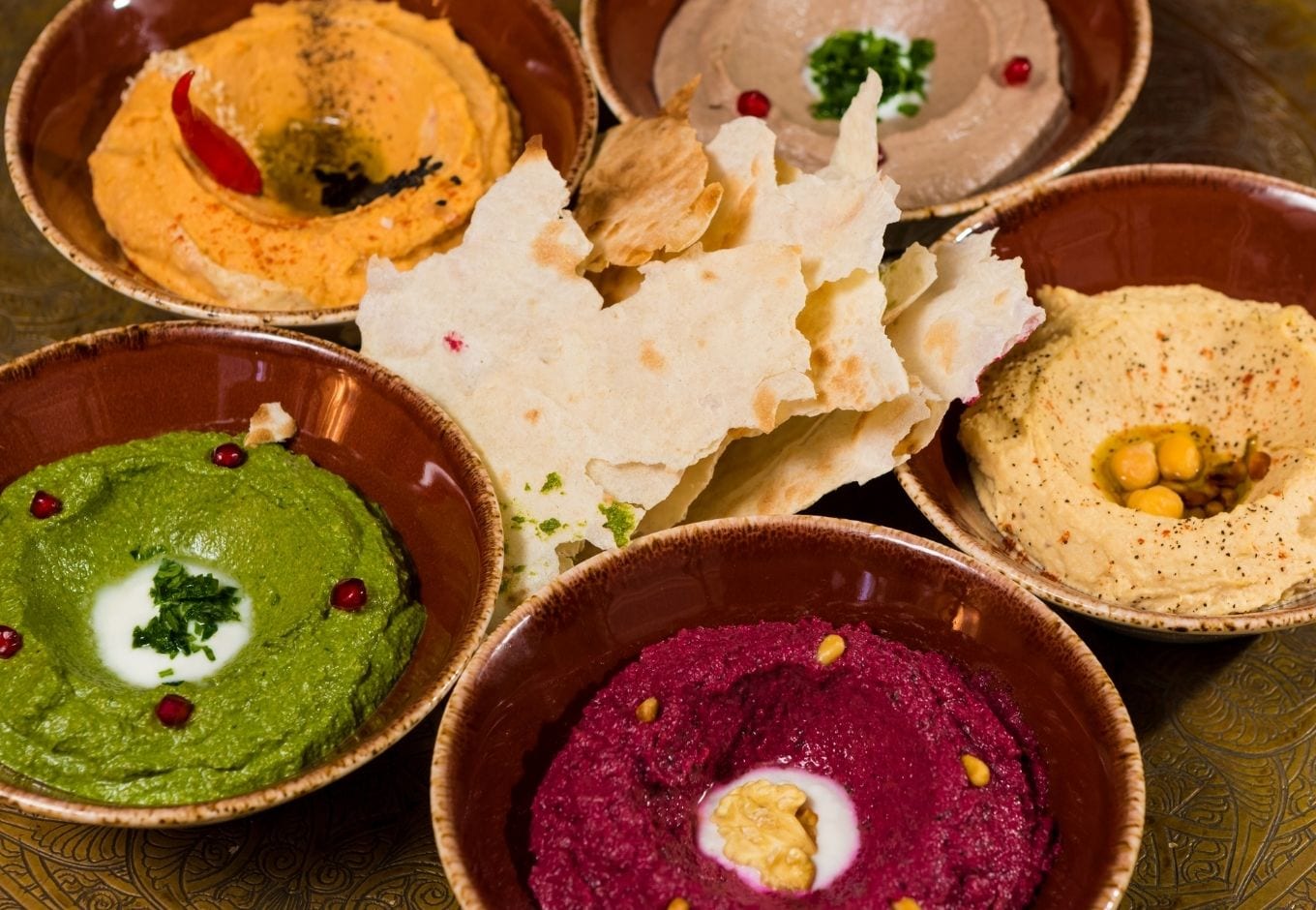 "Our food is never about the cooking of just a single dish, it is about delighting ourselves with no less than a thousand and one flavors." This is how Mish Mish, in Alicante, describes their food. Inspired by the rich Middle Eastern flavors, this Lebanese restaurant has a concept menu (Monday-Friday), which allows you to select 3 individual Mezza dishes, together with the main dish and a dessert.
Some of the "Mezza's" (small appetizers typical in the Middle Eastern cuisine) are the famous hummus and the baba ganoush, which is roasted eggplant, garlic, and olive oil. These can be combined with vegan options, such as stuffed vegetables and chickpea falafel. Mish Mish also has a brunch menu, in case you want to have a late Middle-Eastern breakfast.
Directions: Mish Mish is located in Plaza San Cristóbal, 8 Bajo, within a walking distance from the 1600s Concatedral d'Alacant Sant Nicolau de Bari. You can take the bus (21, 23, 24), train (C3), or light rail (L1, L3)
Our recommendation: Mish Mish has more than 15 Mezza dishes for you to choose from. In case you want to stick to the basics, try the hummus or baba ganoush. But if you feel like eating something more different, order the vine leaves stuffed with rice, parsley, mint, onion, and pomegranate molasses.
Restaurante Lluvia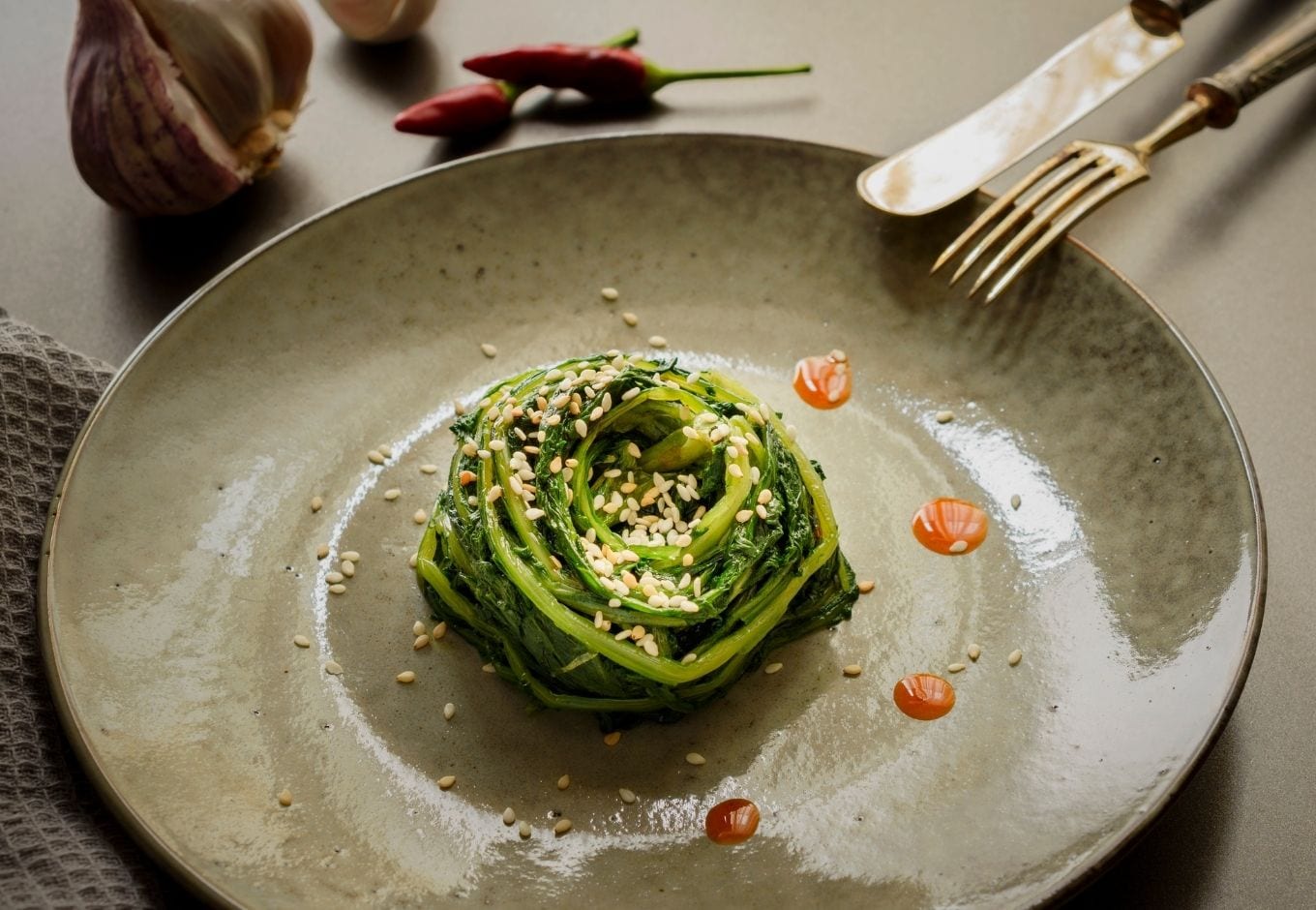 Lluvia is a real vegan paradise in Alicante, Spain. Inspired by Asian, Italian, and Latin American flavors, this creative restaurant will take you on a gourmet tour around the world. The dishes take fresh ingredients sourced by the Alicante Central Market.
Directions: The restaurant is placed in Calle Poeta Quintana, 20, close to the Mercado Central d'Alacant, a bustling food market with a range of vendors.
Our recommendation: Sushi lovers can try their vegan Uramaki, which is stuffed with fresh peaches. Fancy some pasta? Then order the orecchiette with broccoli cream. In case you feel like eating Mexican food, eat their tacos filled with guacamole, black beans, and pico de gallo sauce.
Kambon Alicante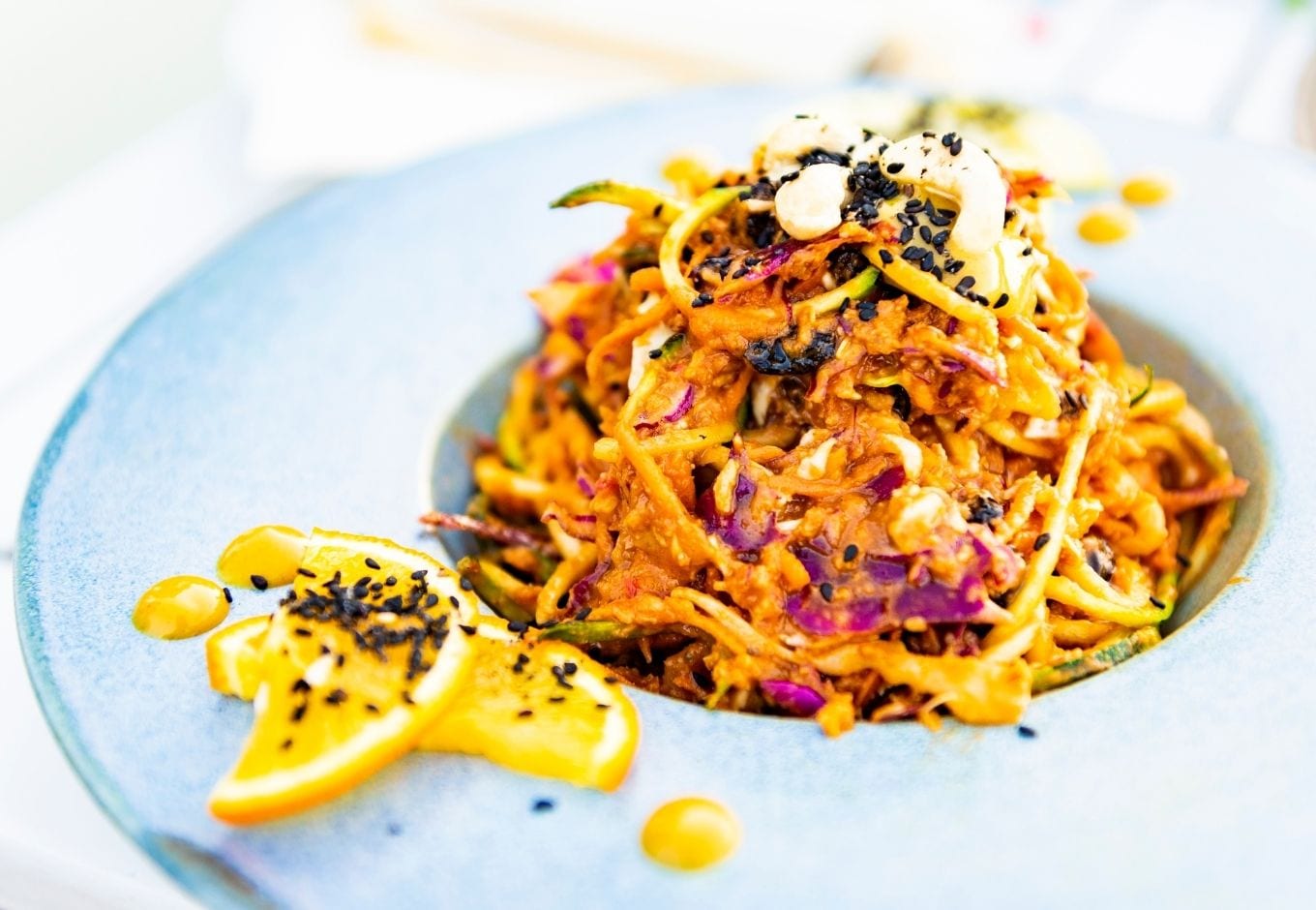 Kambon is a new concept of Thai Street Food cuisine in Alicante, Spain. Filled with vegan options, this restaurant will take you straight away on a quick trip to Thailand, where you'll be able to try dishes made by chefs from Bangkok. On the menu, there are all kinds of Thai dishes, from the most traditional ones to authentic delicacies from the Bangkok street markets.
Directions: Kambon is located in Plaza de San Cristobal, 4, in the Old Town of Alicante, which is in the very heart of the city.
Our recommendation: Kambon Alicante has a special vegan menu, where you'll find dishes such as Thai-style banana flower tempura, and the Kaeng Luang, the famous Thai yellow curry with tofu and vegetables.
MoMO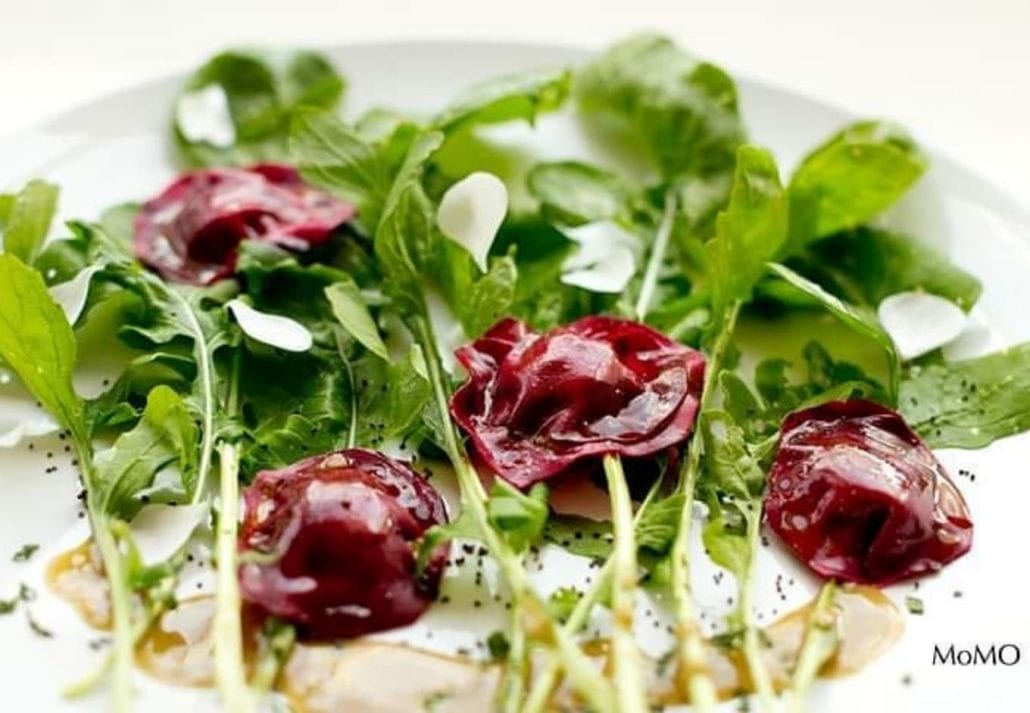 Visit this vegan restaurant for a lip-smacking gluten-flee meal that is 100% organic. In Momo, expect to feast on raw meals, starting with delicious kale chips and seaweed tartar, and moving on to spinach cannellonis or raw ravioli filled with mushrooms.
Directions: Calle Alférez Díaz Sanchis, 4, 03004
Our recommendation: Sunflower seed sandwich with arugula, cucumber, black olives, and other fresh and delicious ingredients.
Vegan Bombon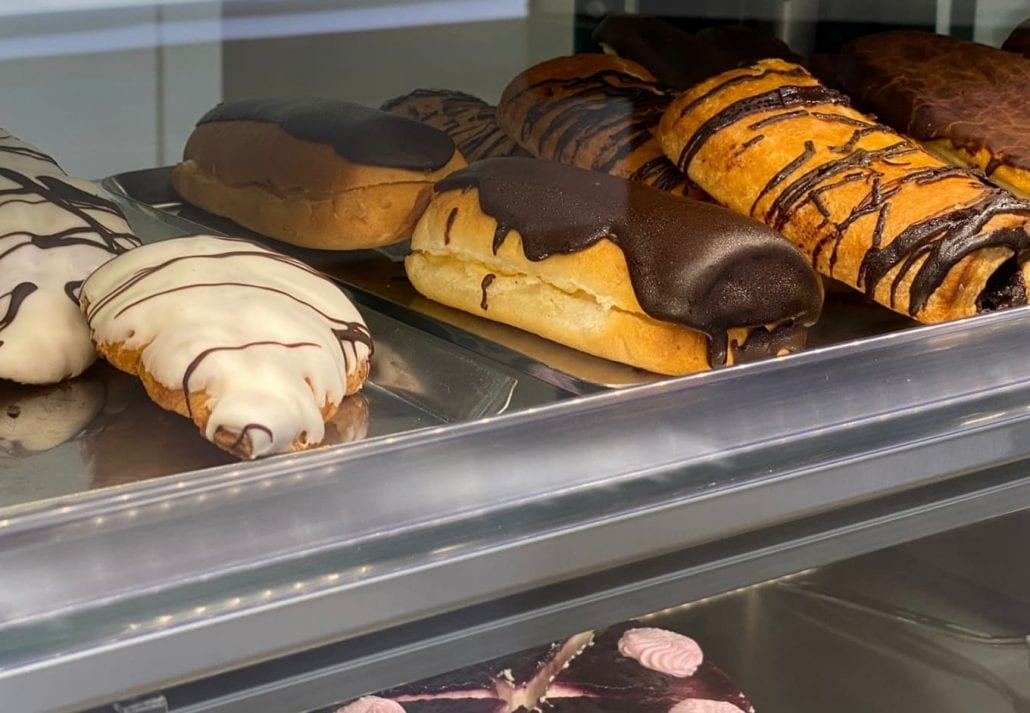 To curb your sugar cravings, go to Vegan Bombon. This bakeshop has a delicious variety of gluten-free vegan pastries that range from cupcakes to pies and éclairs.
Directions: Calle Canalejas, 20, 03001 Alicante
Our recommendation: Their homemade cheesecake and carrot cake.
Falafelmania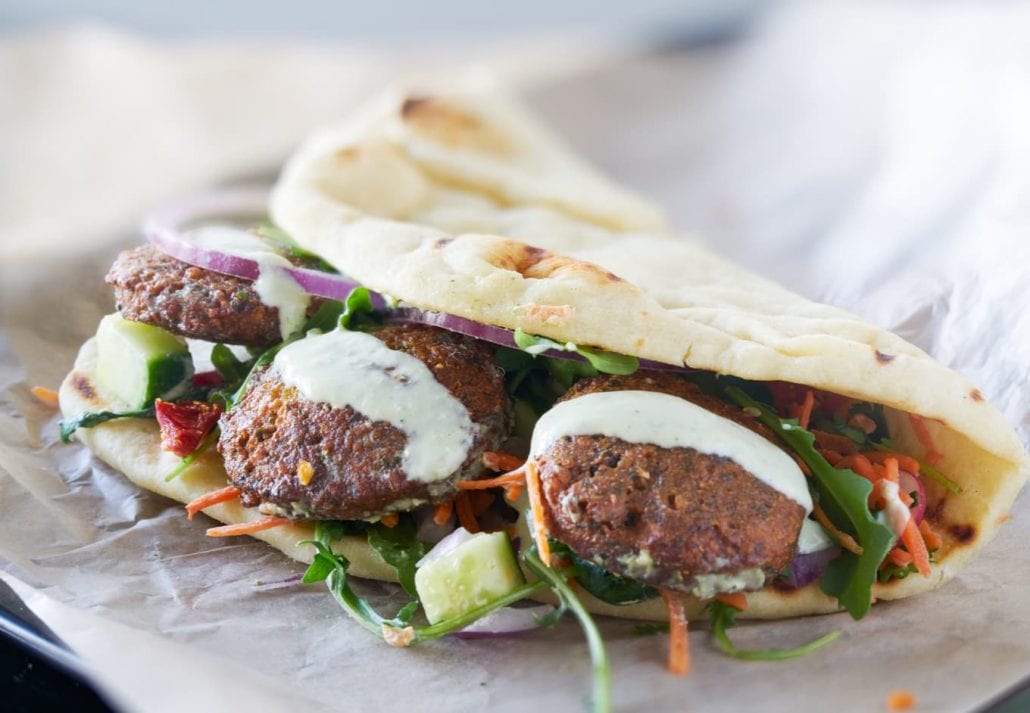 Whenever you feel like sampling the intriguing flavors of the Middle East, head over to Falafelmania. They have the most delicious falafels in the city, and a variety of side dishes, from hummus to tabule.
Directions: Local, Calle Peru, 13, 2e
Our recommendation: Their homemade falafel, of course!
Il Capezzolo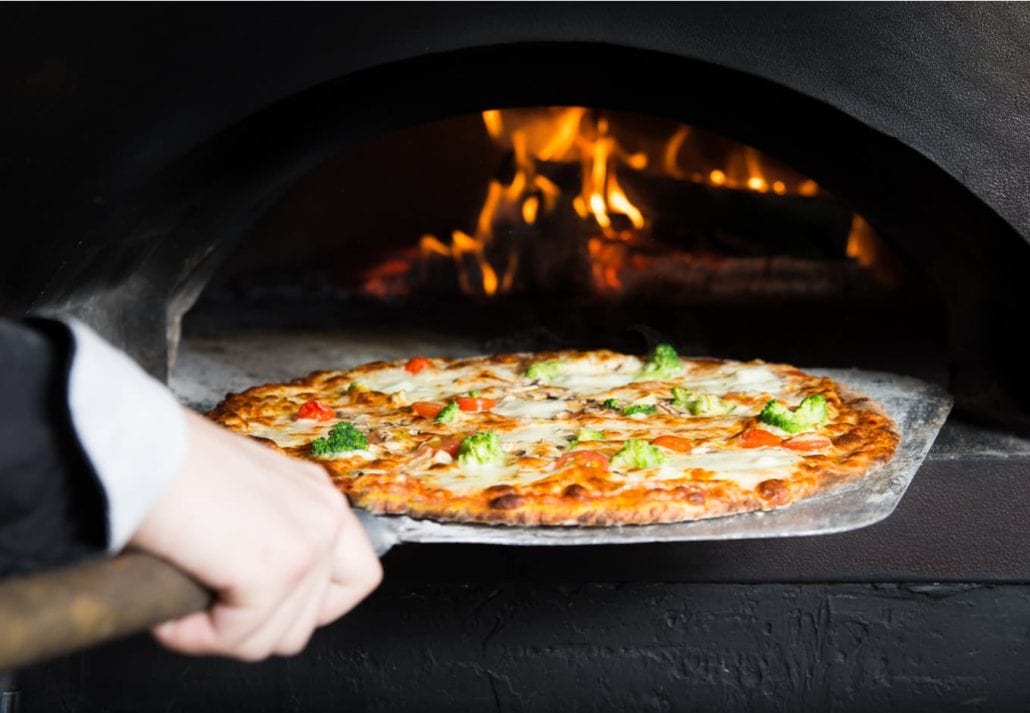 Vegans that are itching for some authentic Italian pizza should go to Il Capezzolo. Aside from the traditional options, they also have no-meat pizzas with vegan cheese.
Directions: Av. América, 2, 03130 el Gran Alacant, Alicante
Our recommendation: The Vegetarian pizza with tomatoes, zucchini, mushroom, eggplants, and vegan cheese.
Planeta Eco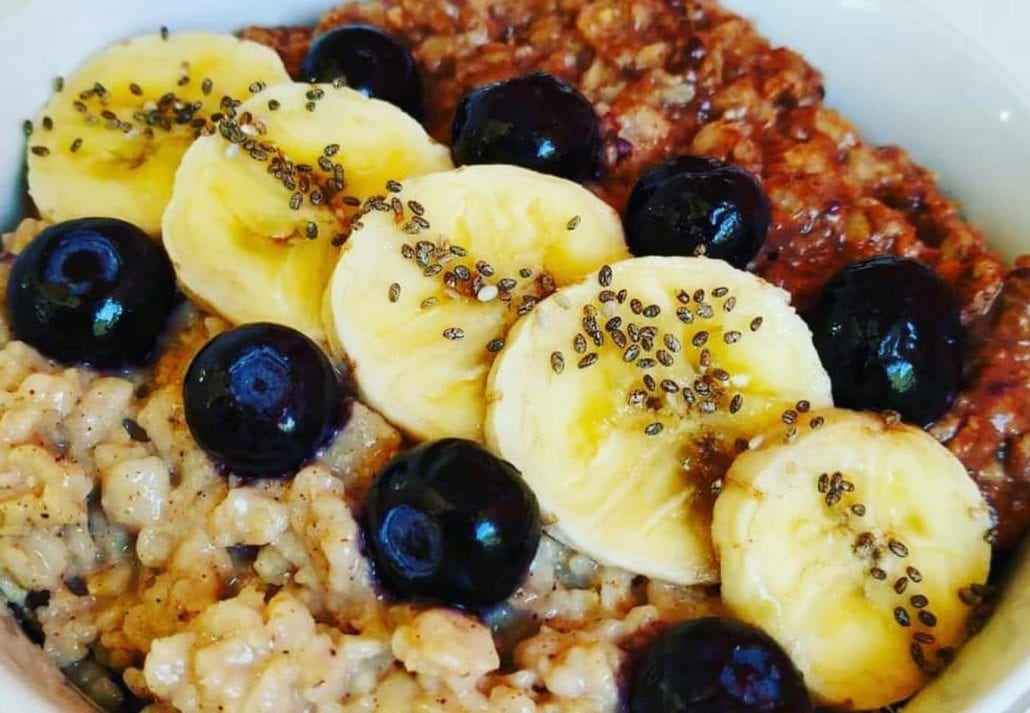 Planeta Eco is an organic food store and a cafe, all in one place. After buying some super fresh fruits and veggies, be sure to sample their delicious juices, smoothies, and breakfast dishes.
Directions: Av. Sant Domènec, 3, 1, 03727 Xaló, Alicante
Recommendations: A soothing bowl of lentil soup and freshly made juice!
Are you on Pinterest? Then share your travel inspiration with others, and pin this post:
Browse. Book. Stay.
CuddlyNest provides all accommodations to all travelers at the best price. Find unlimited travel inspiration on our blog and social media channels.
You might also like:
Spain Travel Apps
Spain Travel Tips
Legendary Barcelona Attractions
Here are some curated readings for you:
Best Cities to Visit in Spain
Eating Tapas In Granada
Complete Guide To La Tomatina Festival