Dotted with heavenly islands, otherwordly beaches, and medieval towns full of history, Croatia is one of the most stunning destinations in Europe.
If you're planning a trip to this fascinating country, there is some important information to learn about in advance — from the best time for visiting, to the top destinations in Croatia.
Read our Croatia travel guide for amazing tips on how to make the most out of your trip to the Balkans!
Things You Need To Know Before Visiting Croatia
Best Time To Visit Croatia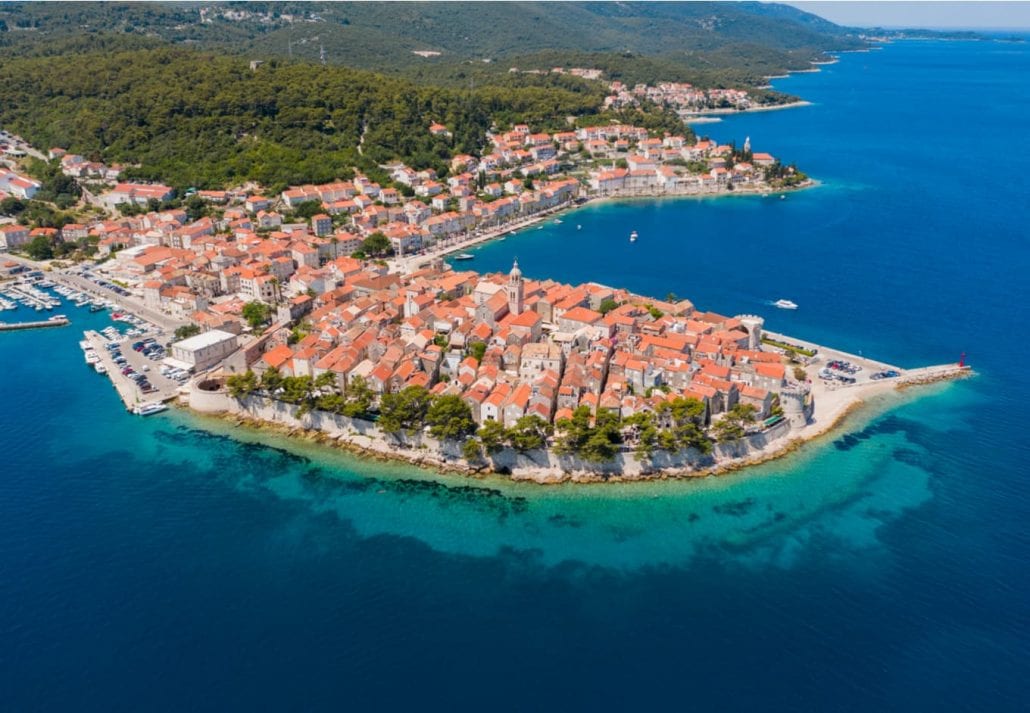 The best time to visit Croatia is during the shoulder season, in May, June, and September. Although many tourists flock to Croatia in July and August, the busiest time is not always recommended to be the best time to visit.
The reasons why June and September are the best times to go is because there are fewer people, meaning fewer traffic jams, fewer crowded beaches, and certainly no long queues.
Not to mention that, during the off-season, the weather is still warm around this time and prices tend to be more affordable. It's usually even still warm enough to take a swim in the sea! So, now that you know the best times to schedule your trip, let's get into the other essentials you should know about.
What Is The Croatian Currency
The Croatian currency, the Kuna — Croatia is a member of the European Union, but not a member of the Euro Zone.
What Is Croatia Known For?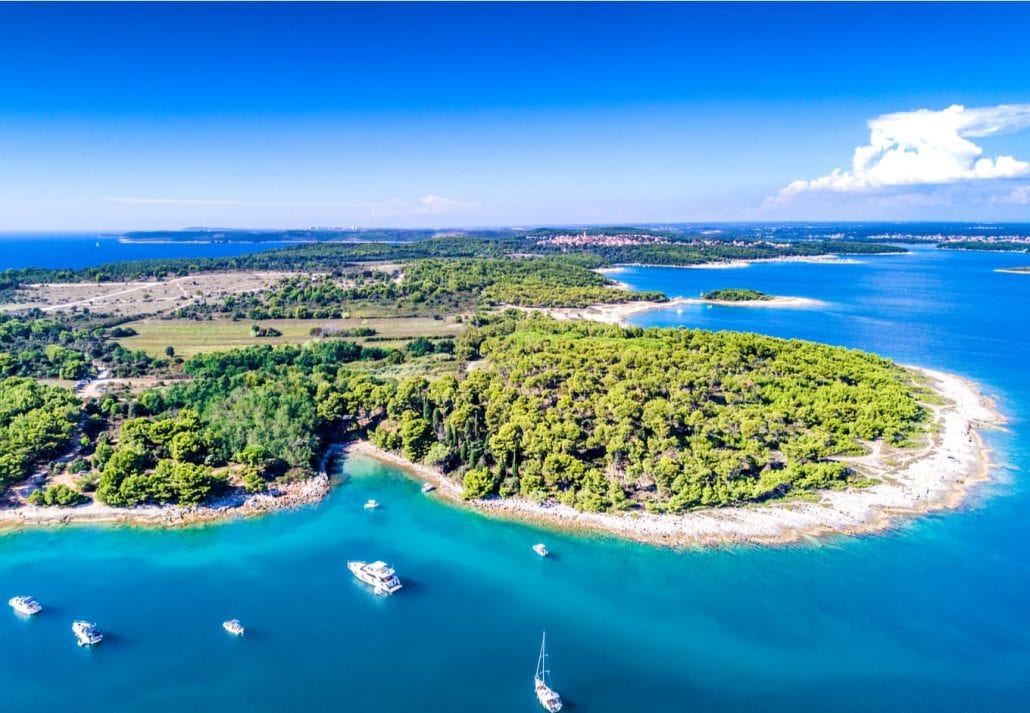 The country is praised worldwide for its beautiful beaches, great weather, and immense natural beauty.
Croatia Is The Perfect Destination For…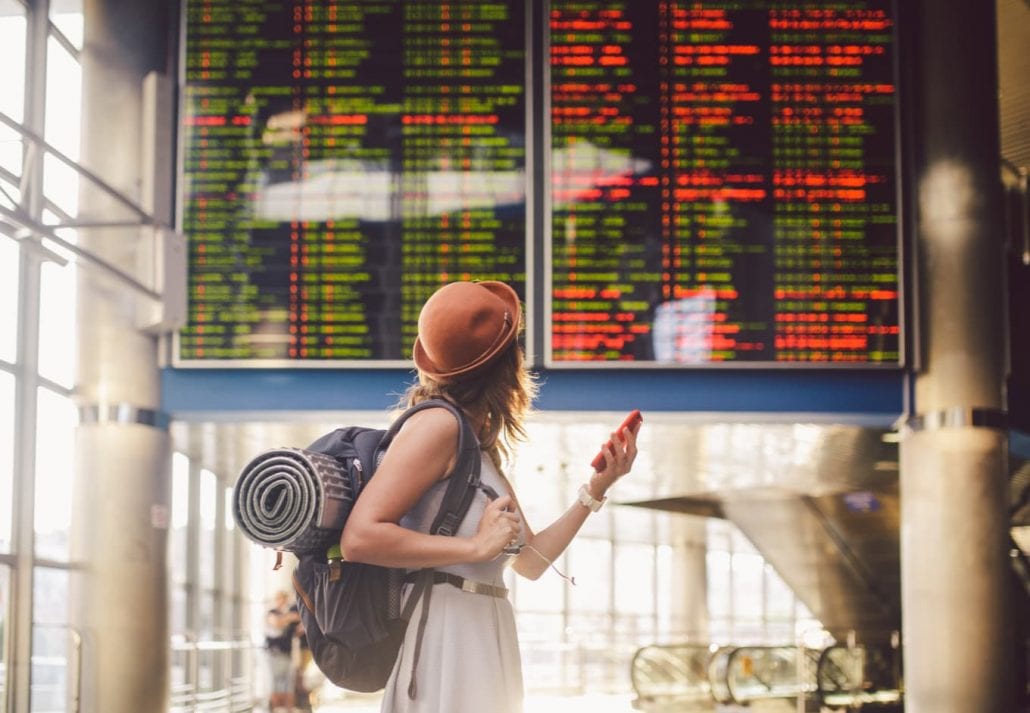 Everyone! Solo female travelers, for instance, can have a great time while visiting Croatia, as it's a very safe country for women — overall crime rates are low and violent crime is rare.
Croatia is also one of the most popular destinations for beach lovers and nature enthusiasts, it's filled with some of Europe's most stunning beaches, national parks, and paradisiac islands.
Where Is Croatia Located?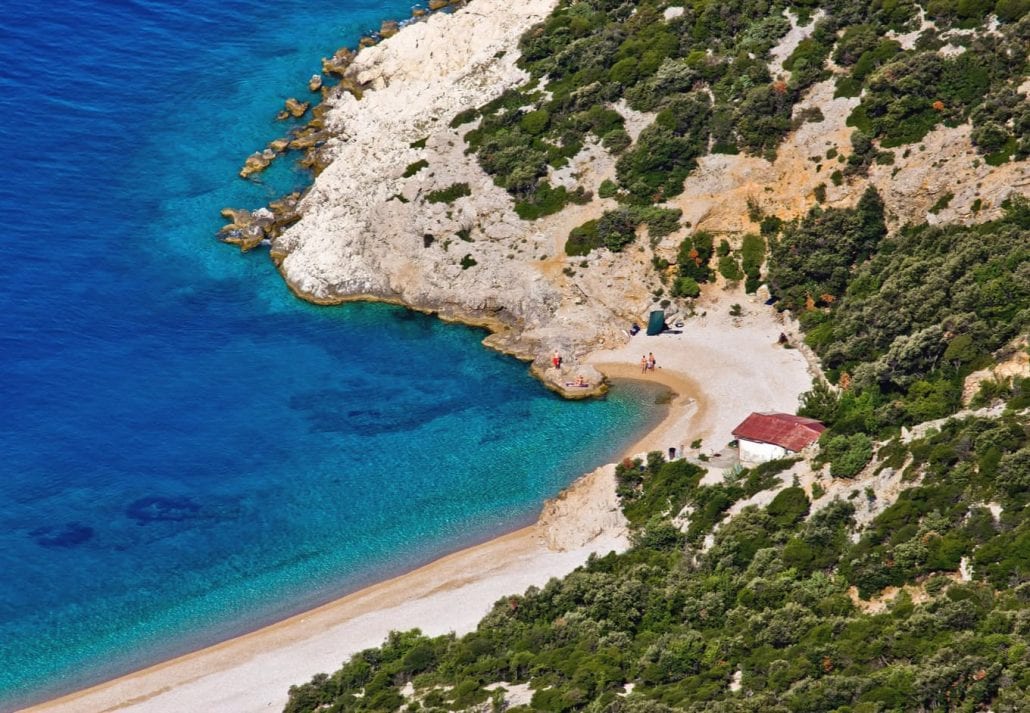 Croatia is located in Southeast Europe, on the coast of the Adriatic Sea.
What Are The Top Destinations In Croatia
From gorgeous small towns to idyllic islands, Croatia is filled with amazing destinations.
If it's your first time in Croatia, make sure to visit Zagreb — the capital city — Dubrovnik, which is perfect for a Game of Thrones tour, and Split.
Nature lovers must go to the spectacular Krka National Park, and the UNESCO-listed Plitvice Lakes, while beach lovers will love exploring Croatia's islands.
Croatia Travel Tips: Best Experiences And Things To Do In Croatia
Elafiti Islands Cruise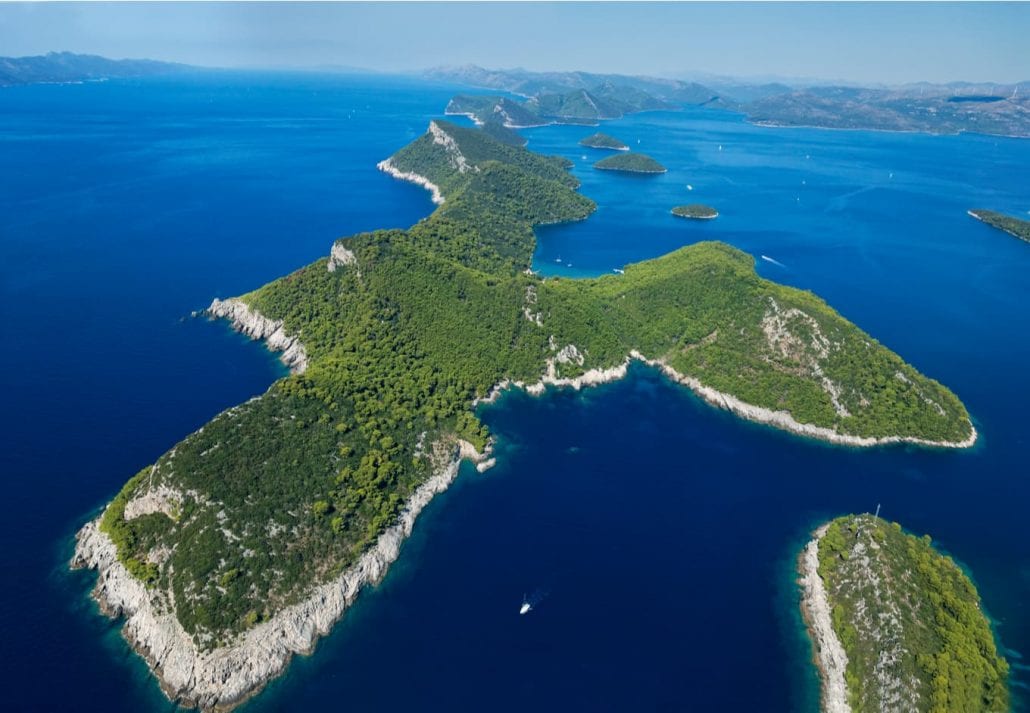 If you're up for an 8-hour cruise around the Elafitis Islands, this is a must. Travelers of any age will be able to explore the village of Sudurad and visit the Elafiti Islands of Kolocep, Sipan, and Lopud. Top it off with a simple lunch paired with some lip-smacking Croatian wines.
Snorkeling and Swimming in the Blue Cave, and Five Islands
Taking just one single-day trip can allow you to experience an amazing Dalmatian coast adventure. This will also give you the ability to visit famous sites including Hvar Town, the Blue Lagoon, the Blue Cave (Blue Grotto), and Stiniva Beach.
Dubrovnik Old Town Walking Tour
When jumping on a free walking tour in Dubrovnik, you will be able to view the hidden gems and main sights of this charming old town. Not to mention, you will be able to embark on ancient tales about Dubrovnik, such as when it was one of the world's most flourishing port cities.
Fun fact: Dubrovnik has served as the filming location for King's Landing throughout the GOT series, and going on a Game of Thrones tour will show you where scenes were filmed. Simply amazing!
Is this your first trip to Croatia? Then don't miss out on the potential gorgeous views of Dubrovnik. Take advantage of this spectacular opportunity and book this straight away. Your draw will likely drop as you go over Mt. Srd, which towers over the city.
Kayaking
Whether you already love kayaking or have always wanted to try it, you'll love the Dubrovnik Sea Kayak Tour. This is a 2.5 to 3-hour sea kayak tour that comes with a guide. As you paddle away from a beach to Lokrum, you will be in "awe" over the 900-year-old city walls. What's better than getting to know the landmarks in Dubrovnik from a kayak?
Scuba Diving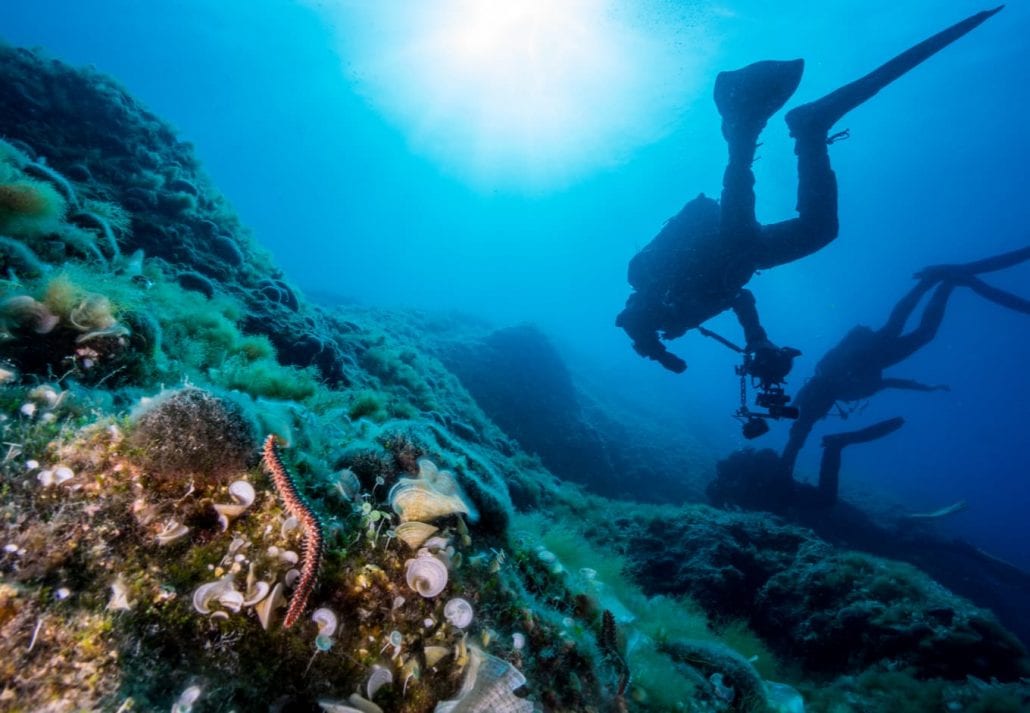 This is the perfect water sport for all ages and skill levels. See native wildlife up close in their natural environment. Whether you're alone, with a friend, or with your family, this is a great adventure to go on.
Hiking On Krka National Park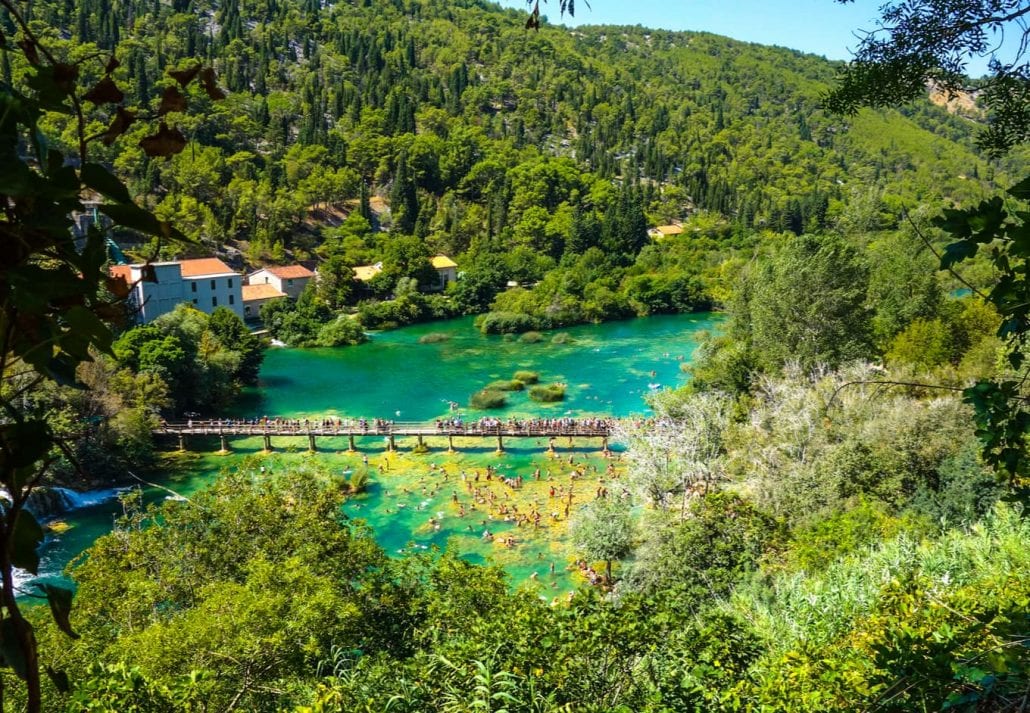 Independent travelers who are always in search of the next adventure shouldn't pass up the chance to visit Krka National Park. Regarded as one of the best day trips from Split, this lush and verdant park is filled with beautiful waterfalls and miles of scenic hiking trails that are worth exploring.
Go "Island Hopping"
Whether you have visited Croatia before or not, island hopping is one of the most fun activities in the country, which is home to over 1,000 islands.
Tours usually take travelers to uncover the most popular islands of the Adriatic Sea, such as Brac, Mljet, Korcula, and Hvar.
Do's And Dont's Of Traveling To Croatia
Do Enjoy The Local Food
The food in Croatia is not only tasty but fresh and locally sourced as well. Locals tend to eat large amounts of meat, but in the more coastal regions, meals consist mainly of fish and other fresh seafood.
Some of the must-try dishes in Croatia are the Black risotto — known locally as crni rižot and made with red wine and squid ink —, Dalmatian Brodetto, which is a soothing fish stew, and the famous Istrian ham.
If you're looking for a unique dive into Croatian drinking culture, you shouldn't miss the chance to try the superb Croatian wine. During the last couple of decades, several small family-run wineries paved the way for great quality wines that are made with indigenous grape selections, such as Malvazija, known as a dry white wine that is produced in Istria.
In this day and age, the country has become a unique destination for a cultural wine experience for travelers of any age to enjoy.
Don't Visit It The High Season
During the high season, expect crowds and several tour groups in the islands. The months of May, and June, or even September/October, are great for visiting Croatia, as the weather is still pleasant, but there are fewer tourists around.
Do Buy A Travel Insurance Before The Trip
Whether you're traveling for a longer or shorter time, getting travel insurance covering Croatia is always a great idea. Croatia is a very safe country to visit, but If you become ill or injured, travel insurance will allow you to get treatment and bring you home if needed.
Have you ever visited Croatia? If so, how was your experience? We'd love to know!
Browse. Book. Stay.
CuddlyNest provides all accommodations to all travelers at the best price. Find unlimited travel inspiration on our blog and social media channels.