While curling up by the fireplace and hibernating are surely tempting during the winter, engaging in some outdoor fun is also a good idea. So why not take advantage of the season and plan the ultimate ski trip? After all, Skiing trips the best way to welcome the colder months and enjoy the holidays. You get the chance to go to an exciting destination, stay at a stunning resort, breath some fresh mountain air, and bond with friends and family. To gild the lily, skiing can help you sleep better and burn those extra holiday calories.
If an action-packed holiday on the slopes is what you're looking for this year, get ready to feel healthier than ever. Here are the top 8 health benefits of skiing.
1. Strengthens Bones and Joints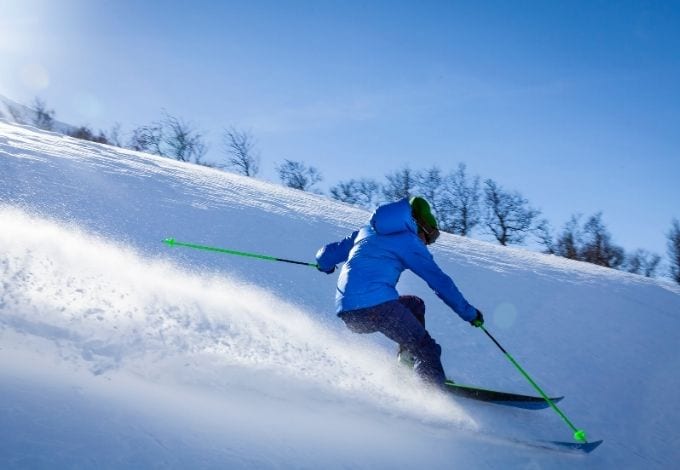 While you're skiing, your knees have to endure the weight and tension from your body, especially when you glide downhill quickly. This means that every time you're skiing or even snowboarding, you are also strengthening your knees. But it's not just your knees that reap the benefits of this winter sport, as your bones will also become stronger as a result of the impact of bearing your weight on your legs. Not only will you be having fun out in the mountains, but you're also going to be preventing osteoporosis and knee damage, which is one of the top health benefits of skiing.
2. Mood-Boosting Energy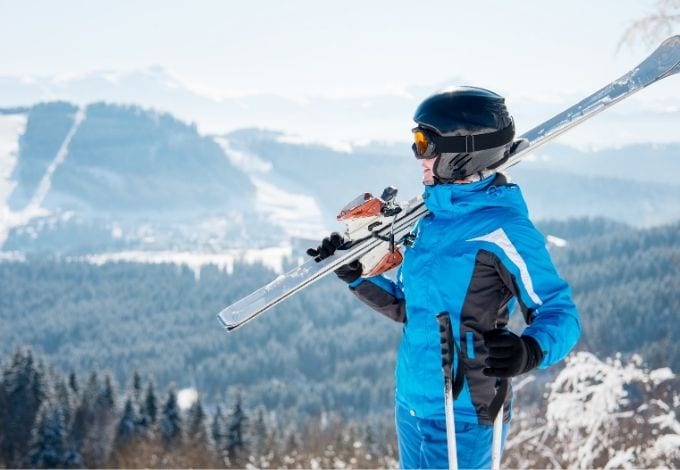 How many times have you heard that people's mood shifts downwards in the winter? This happens because of a few factors, such as less exposure to sunlight, and less time socializing outside. These can affect one's mental health, and even cause Seasonal Affective Disorder (S.A.D), which is a type of depression. And this is where skiing comes in handy as a great mood booster during the winter. While gliding down the hills, "feel good" chemicals like endorphins and adrenaline are increased, and this creates feelings of happiness and well-being. Also, while you're outside skiing, you get more exposure to the sun, which is a natural mood-booster.
There's one more important factor that makes mood-boosting energy one of the tops health benefits of skiing: socializing. When you're out skiing and snowboarding, you're more likely to meet new people and have a fun time with your loved ones, which are crucial for mental health improvement.
3. Strengthens Lower Body Muscles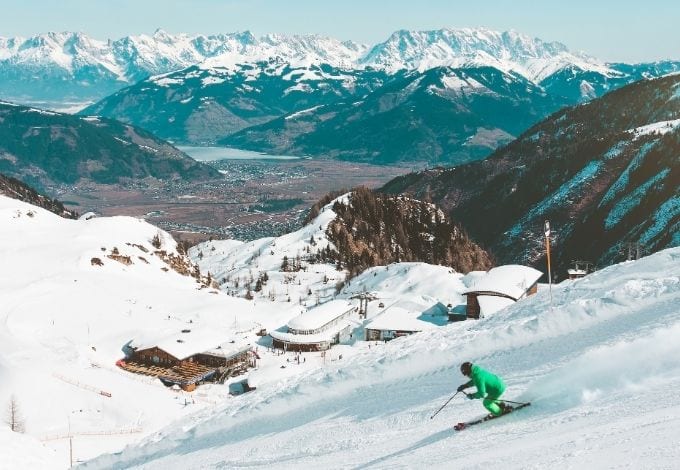 Skiing will put you in an almost constant squat position, which targets the lower body muscle groups. So, aside from strengthening your joints and muscles, this sport will also do wonders for your quads, hamstrings, glutes, outer and inner thighs. While skiing, you can even work on deep core stabilization, as core muscles are essential for helping you to balance. While skiing and snowboarding, you'll surely get a bit tired, but you won't even realize you're getting an intense workout, as you will be surrounded by snowy mountainous landscapes.
And, if you feel a bit sore after skiing, you can always head over to your resort's spa and have a relaxing massage.
4. Improved Sleep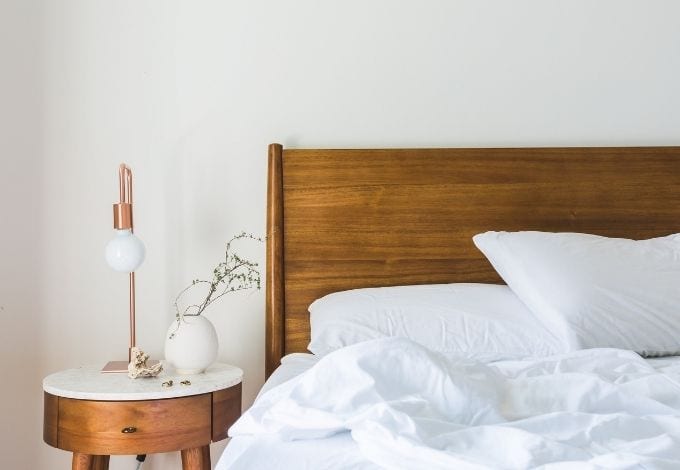 By now you already know that skiing can be a great mood booster, as it increases the production of chemicals like endorphins and adrenaline. But, aside from putting you in a great mood, skiing can help you sleep better. First, because it makes you tired, as any physical activity does. Second, because it helps you sweat all the stress and anxiety away, which is something that will definitely help you drift away to sleep once your head hits your pillow. So, after some skiing or snowboarding time on the slopes, don't be surprised if you turn out the lights ahead of time, as better sleep is one of the top health benefits of skiing.
Tip: for maximum relaxation make sure you choose a top winter ski resort with all the amenities one may need after skiing, such as a jacuzzi and a spa.
5. Cardiovascular Health
Your cardiovascular system will benefit not only from the high altitude you're at but also from your elevated heart rate. Skiing is an aerobic endurance activity and, while you're doing it, your heart is working out to deliver more oxygen to the cells in your muscles. While your heart rate is up, your body will have increased blood circulation, resulting in your muscles bringing in more oxygen and blood, which means you'll burn more calories in less time.
Fun fact – Did you know skiing can allow you to burn up to 400 calories per hour?
6. More Water Drinking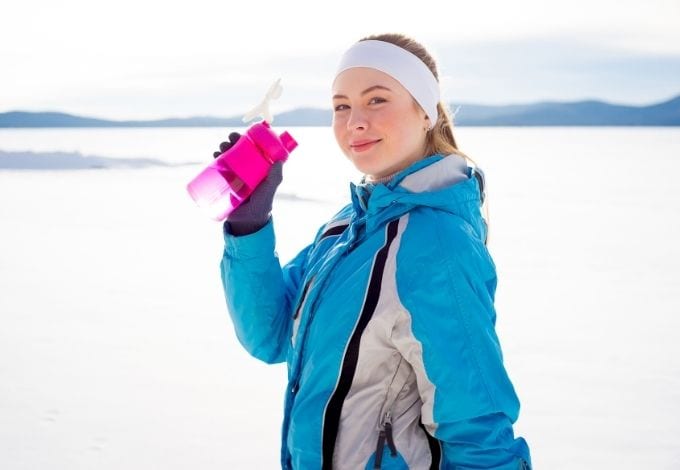 Being in higher altitudes and engaging in an aerobic endurance activity means you will be breathing heavier. It may only take a little bit of time to adjust to the altitude but to stay on top of it, you will find yourself wanting to chug more water than usual. So don't even think twice about it, and keep that bottle of water nearby.
7. Indulge in Healthier Food Choices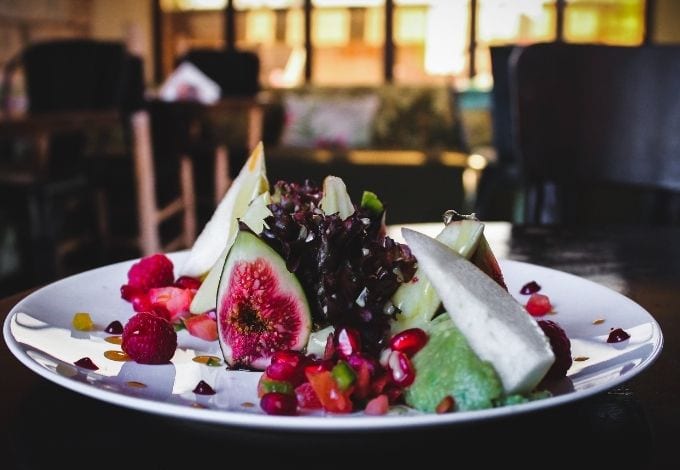 As you're going to be burning many calories while skiing, the chances of you needing a power-up meal after you hit the slopes is pretty high. By lunchtime, you'll feel the need to refuel, and by dinner, you'll need another recovery meal. Naturally, you'll feel more apt to carefully choose the food you put in your mouth. You'll likely reach for more protein and healthy fats.
8. Improves proprioception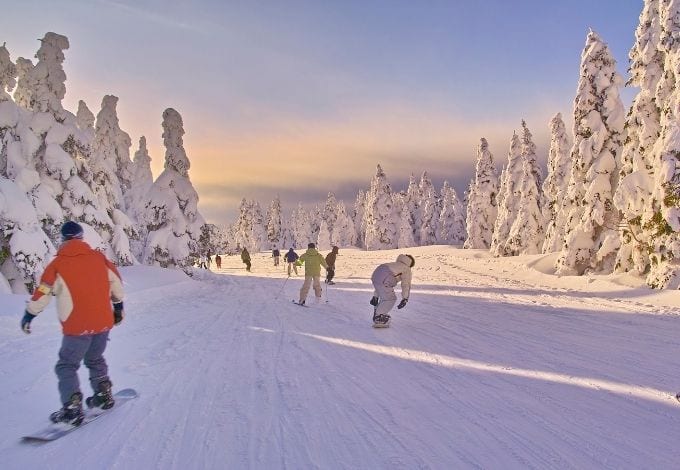 Do you know what proprioception is? We explain. Proprioception is defined as an individual's ability to feel several body parts and the efforts that go into moving them. Skiing requires this skill, as you must be highly aware of the slightest movements and positions of your body to have enough balance and coordination. So, if you want to learn how to ski like a pro, proprioception is essential. Also, proprioception weakens with age, so the more you engage in proprioceptive activities, such as skiing, the less it will decrease.
Have you noticed any of these health benefits with yourself while skiing? If you are a beginner, now is the best time to get out on those slopes and reap all of these health benefits. Whether you want to ski by your hometown or take a vacation to one of the many slopes around the world, what do you have to lose by having fun and getting healthy at the same time?
Plan your best ski #CuddlyStay before is too late with cuddlynest.com
Browse. Book. Stay.
CuddlyNest provides all accommodations to all travelers at the best price. Find unlimited travel inspiration on our blog and social media channels.
Here are some curated readings for you:
Best Balkan Ski Resorts
How To Ski Like a Pro
Top Tips For The Ski Season