Whether you plan on discovering thrilling theme parks, shopping your way through tempting outlets, or going for a quick romantic escape at Lake Eola Park, come prepared to also enjoy Orlando's unforgettable gastronomic experiences.
The city's food scene spans from fine dining restaurants to family-friendly eateries — all with impeccable service — meaning you'll have plenty of mouthwatering options to choose from.
Read on to discover the 13 best restaurants in Orlando, and get ready to eat your way through the city!
Find Places To Stay In Orlando, Florida
The 13 Best Orlando Restaurants
Hunger Street Tacos
Hunger Street Tacos is a family-owned restaurant specializing in Mexican-style street food. All tacos are served on single-origin, hand-made nixtamalized corn tortillas, and the current standout is their Al Pastor Tacos filled with slow-roasted pork, Jalapeño Crema, onion, cilantro, lime, and optional Pineapple. There are also mouthwatering vegetarian options, including the coveted Mushroom Quesadillas with sauteed mushroom, Chihuahua cheese, garlic, epazote, and salsa roja.
Location: Fairbanks Avenue, Winter Park, FL, and Plant St. Market in downtown Winter Garden, 426 W Plant St, Winter Garden, FL
Wine Bar George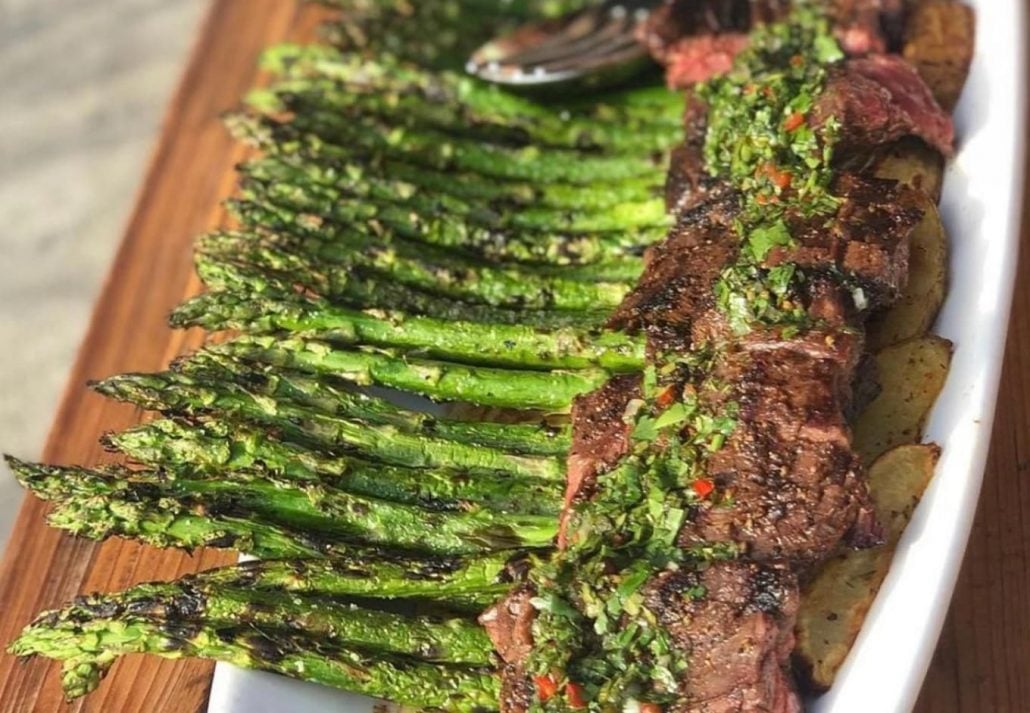 Wine Bar George is the ultimate destination for a fine dining experience in Orlando. Located at Disney Springs at Walt Disney World Resort, this is the only Master Sommelier-owned wine bar in the state of Florida.
The restaurant has an award-winning wine list — highlights include a 1982 Cabernet Sauvignon from Bordeaux, France —, and a sophisticated selection of dishes to pair with. In their deliciously diverse menu, you'll find a variety of small plates like burrata with seasonal tomatoes, house-made hummus with naan bread, grilled octopus salad, and three types of charcuterie and cheese boards.
If you're visiting with your children after a fun-filled day at Disney Springs, no worries, as Wine Bar George also boasts family-style plates that serve two to four people. Tip: order their signature skirt served with roasted potatoes, seasonal vegetables, and house-made chimichurri.
Location: Disney Springs, 1610 East Buena Vista Dr, Lake Buena Vista, FL
Sushi Pop Restaurant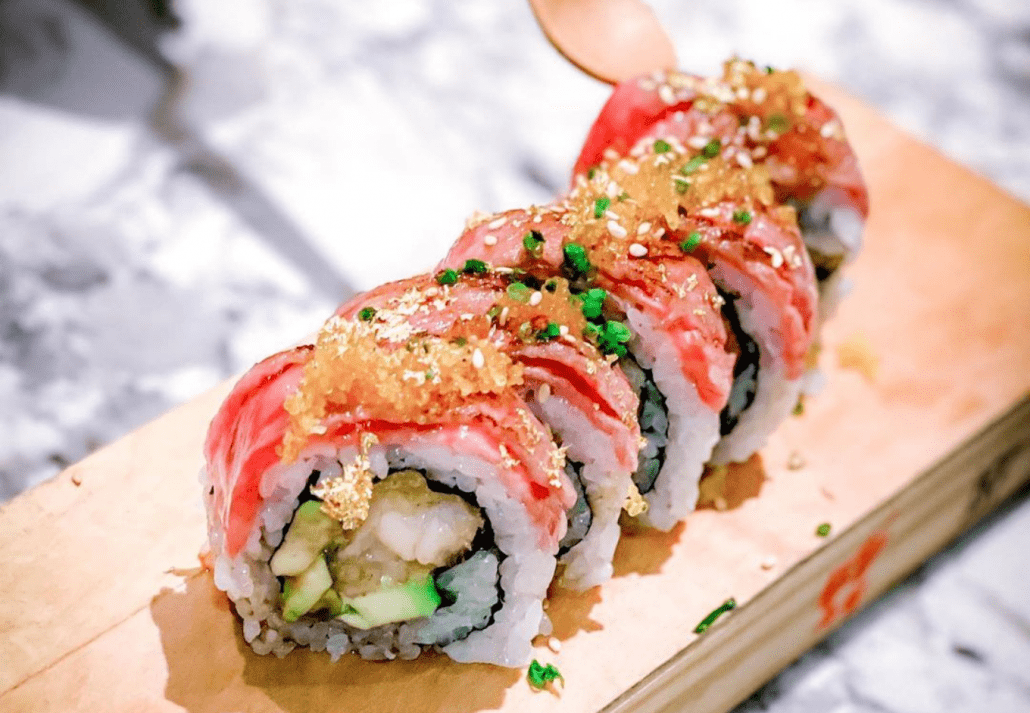 Located in Winter Park, 20 minutes northeast of Orlando, Sushi Pop entices us all with Asian-inspired dishes that celebrate seasonal ingredients from local farms and the Japanese fish market. On the menu, expect to find a delectable array of classic sushi staples, as well as irresistible new creations.
Start off by trying the grilled Shishito peppers with kimchi vinaigrette, sesame, and Szechuan peppercorn, and then try the seared tuna belly, with ponzu, pickled shallot, and garlic chips. Hungry yet? Then be sure to get yourself the chef's assortment of sashimi & nigiri served with fresh wasabi and imported soy.
The restaurant also has a dazzling variety of creative sushi rolls that come with a variety of delicious fillings. Try the "Royal Treatment", filled with crab, tempura flakes, sweet chili, and topped with king salmon, ginger-shallot sauce, and microgreens.
Location: 115 E. Lyman Avenue, Winter Park, FL and 310 West Mitchell Hammock Road Suite 900 Oviedo, FL
The Ravenous Pig
The Ravenous Pig is a culinary powerhouse run by the husband-and-wife team, James and Julie Petrakis. Their menu includes inventive New American dishes, all made with seasonal and local ingredients.
A great idea is to order one of their butcher's cuts, like the 20 oz dry-aged ribeye, and pair it with your choice of vegetables such as the grilled baby carrots with miso-pistachio butter or the roasted marble potatoes.
Take your meal to the next level by pairing your dish with one of the restaurant's stellar beers (all brewed on-site), like the "Laid Up Lager", a lightly hopped German-style pilsner.
Location: 565 W Fairbanks Ave, Winter Park, FL
Kai Asian Street Fare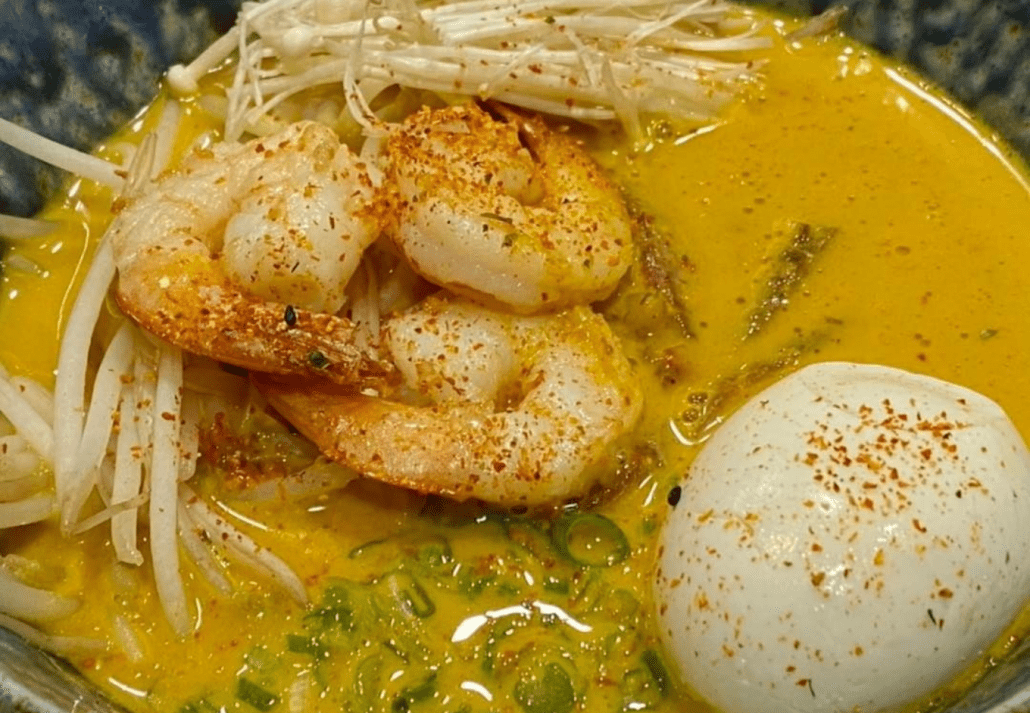 Kai Asian Street Fare restaurant conveys the complex flavors of Vietnamese, Thai, and other Asian influences to come up with comforting, and flavorful dishes. Their current standout is their Korean-style chicken wings, which are often regarded as the best in Orlando. Crispy and tender at the same time, they came with a variety of sauces — from mango habanero to spicy garlic parmesan.
Other must-tries are the "K-Pop and Lock" fries topped with Korean bulgogi marinated beef (rib eye), kimchi, cheese, jalapeõo, and spicy mayonnaise, the award-winning tonkatsu ramen, and the Pad Thai (available on Monday only).
Location: 1555 State Road 436, Suite 1171, Winter Park, FL
Nile Ethiopian Restaurant
Conveniently located in the heart of Downtown Orlando, in International Drive — Orlando's main tourist strip — this award-winning restaurant is a prime pick for sampling traditional Ethiopian food. They serve a variety of mouthwatering and authentic dishes made with beef, poultry, fish, and lamb (aside from vegetarian options), all seasoned with signature house spices.
To start, order the Azifa — a mix of lentils, red onions, jalapeño pepper, and Ethiopian mustard —, and the Sambusa, which is a deep-fried pastry stuffed with lentils. Then, move on to the Lamb Tibs Special — sautéed lamb marinated in house spices, and served with your choice of vegetarian side.
Location: 7048 International Dr, Orlando, FL
Luke's Kitchen and Bar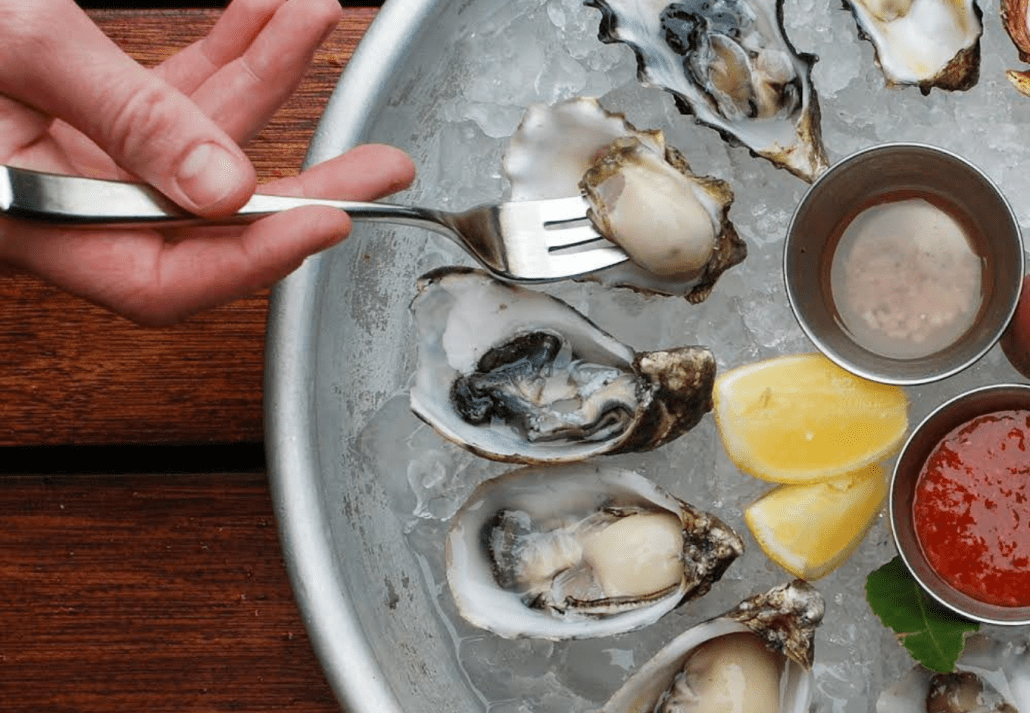 You could spend hours drooling over Luke's Kitchen and Bar menu, which is inspired by the flavors of the classic American cuisine. Everything is made from scratch and in-house, with the finest of ingredients, and inspired by the culinary traditions of the United States.
You might wanna start off your meal by snacking the perfectly seasoned beef tartare, or the chicken wings with green chile, agave lime pickle, and cilantro. But make sure you save room for the main dish ( the New York strip with caramelized onion, radish, bleu cheese, wilted greens, and rye crouton is a must-try). Top that all off by having the apple toffee cake with roasted white chocolate. To die for!
Location: 640 S Orlando Ave, Maitland, FL
Black Rooster Taqueria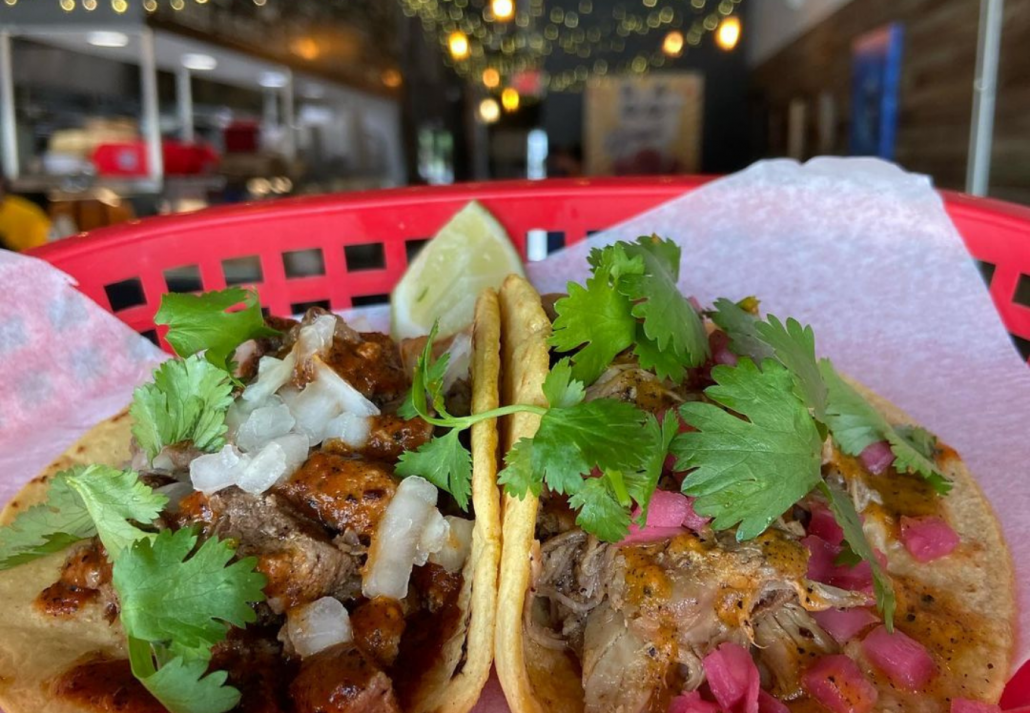 The Black Rooster Taqueria showcases the unique skills of executive chef John Calloway in creating soulful dishes with a Latin twist. But don't go expecting massive burritos fully loaded with cream, and cheese. Instead, Calloway's use authentic ingredients to craft Mexican-inspired fares that celebrate the country's culture and history.
Tried-and-true dishes include the Black Rooster Asada Taco, which is filled with seared beef, applewood smoked bacon, Oaxaca cheese, and pickled chile poblano, or the Smoked Beef Brisket Taco with thinly sliced beef, chimichurri, romaine lettuce, crema fresca, pico de gallo, and cotija cheese.
Location: 1323 N Mills Ave, Orlando, FL, and 3097 Curry Ford Rd, Orlando, Fl
The Osprey Tavern
Gloriously placed in the heart of Baldwin Park, The Osprey treats visitors to an array of seafood-centered dishes that convey Florida's enticing coastal flavors. If you're visiting with a big group, order one of the "plateaux", which comes with an assortment of jet-fresh seafood like oysters, shrimp cocktails, marinated mussels, and Alaskan king crab.
There are also several other shareable dishes and starters, such as the grilled octopus with tamarind chutney and cherry tomatoes, the roasted sea scallops with apple salad, and the potato-crusted Mahi-mahi.
From Tuesday to Friday, The Osprey hosts an exciting happy hour featuring craft cocktails, craft beers, wine, and lots of oysters!
Location: 4899 New Broad St, Orlando, FL 32814
Maxine's on Shine
Before venturing out to spend a fun-filled day in Orlando, stop by Maxine's on Shine for an award-winning brunch (voted the best in the city, by the way). But don't go expecting to get yourself an avocado toast and a smoothie. At Maxine's, you'll come across a dazzling array of Southern-inspired and heartwarming dishes.
Starters such as the fried green tomatoes e signature crab cakes will certainly put you in the mood for trying the restaurant's comforting brunch dishes like the Belgian waffles with fried buttermilk chicken breast in a panko parmesan crust, topped with slow reduction sausage gravy, and served with scrambled eggs.
For dessert, order the super creamy triple chocolate brownie, or the Key lime pie — a true Florida staple dish!
Location: 337 Shine Ave, Orlando, FL
The Greenery Creamery
The Greenery Creamery is the go-to place for those who want to curb their sugar cravings. Self-described as an artisanal ice cream boutique, The Greenery serves the creamiest gelatos, all handcrafted in small batches, and made with organic, local, and natural ingredients.
Their flavors rotate, so be sure to check their Instagram to know what's in for the month. Past best-sellers include milk and cookies, pumpkin cheesecake, pralines and cream, and brulée peaches.
Location: 420 East Church St, Unit 112, Orlando, FL
Tiffins Restaurant
The best way of wrapping up your Animal Kingdom experience? By heading to Tiffins Restaurant for a culinary adventure. Mouthwatering dishes from far-flung places will captivate your senses, and take you on a sensorial journey around the world.
Begin your expedition with the Fattoush Salad and the Honey-chili glazed pork belly. Then, try Tiffin's famous butter chicken with chickpea-rice croquette, and pickled onion. The grand finale is the South American chocolate ganache, their signature dessert.
Location: Discovery Island, 2901 Osceola Pkwy, Orlando, FL
Orlando Meats
Part butcher shop and part restaurant, Orlando Meats uses a ground-up approach to cooking, as almost everything in the restaurant is made in-house and from scratch.
On the menu, you'll find a variety of carb-loaded dishes like pizzas, noodles, and breakfast dishes. Although everything is simply delicious, their indulgent sandwiches, filled with the most unusual combination of ingredients, are life-changing. If you're feeling bold, try the Danza II with pork katsu, and Szechuan mayo, or the Gaston — a soft bun loaded with pulled pork, pickled celery, and cabbage.
Location: 1035 Orlando Ave #105, Winter Park, FL
FAQs
What are the most popular restaurants in Orlando, Florida?
The 12 best restaurants in Orlando:
Hunger Street Tacos;
Wine Bar George;
Sushi Pop Restaurant;
The Ravenous Pig;
Kai Asian Street Fare;
Nile Ethiopian Restaurant;
Luke's Kitchen and Bar;
Black Rooster Taqueria;
The Osprey Tavern;
Maxine's on Shine;
The Greenery Creamery;
Tiffins Restaurant;
Orlando Meats.
Where do celebrities eat in Orlando?
The best celebrity-chef restaurants in Orlando are:
Wolfgang Puck Cafe;
Todd English's Bluezoo;
Kouzzina By Cat Cora;
Emeril's Tchoup Chop;
Norman's At The Ritz-Carlton Orlando.
Does Orlando have good restaurants?
Orlando is home to a wave of amazing restaurants. From eating a taco al pastor at a food truck to indulging to enjoying a sophisticated meal in Ritz Carlton Orlando, several options are catering to every taste and budget.
Browse. Book. Stay.
CuddlyNest provides all accommodations to all travelers at the best price. Find unlimited travel inspiration on our blogs and our social media channels Facebook, Instagram, Pinterest
You May Also Like:
The 10 Best Beaches Near Orlando, Florida
The 10 Most Romantic Things To Do In Orlando, Florida
15 Unbeatable Florida Family Vacations with Kids
The 4 Best Family-Friendly Vacation Spots in Orlando
The 15 Best Long Weekend Getaways In The US
The Ultimate North America Travel Guide
10 Best Day Trips From Naples, Florida
The Ultimate Guide For a Pet-Friendly Holiday in Florida