While Valentine's Day is a special occasion for treating both you and your significant other with a romantic getaway, there is no need to wait until February! There is so much to do and see in Arizona – from horseback riding and visiting the breathtaking museums and galleries to climbing the tall mountains and taking a hot air balloon ride. Before you go, let us show you the best romantic weekend getaways in Arizona!
Find The 5 Most Romantic Hotels With Hot Tubs In The U.S.
Weekend Getaways In Arizona
Treat Yourself With A Romantic Hotel Stay In Phoenix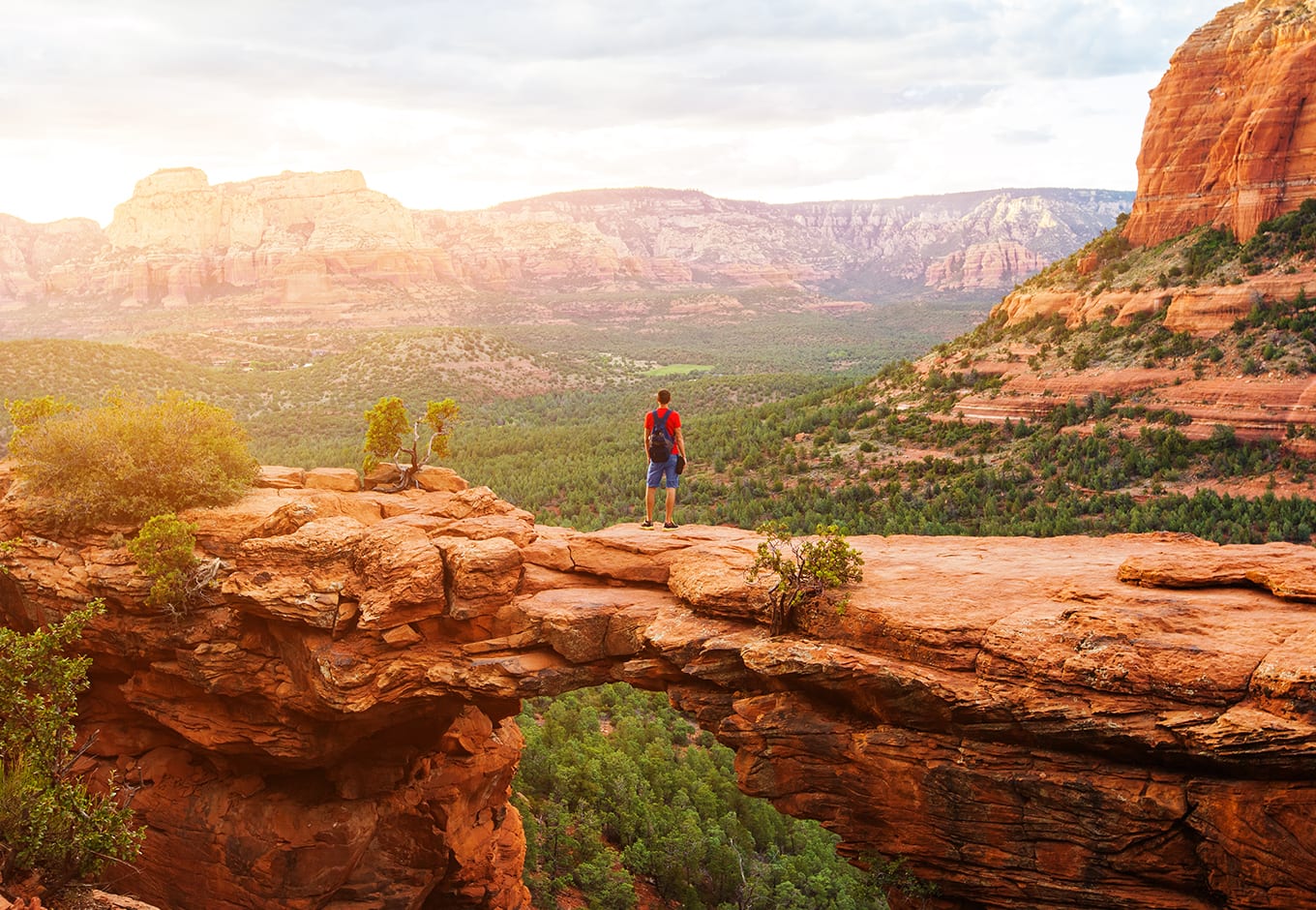 Phoenix offers not only an escape from cold weather in winter, but it is also a great place for golfers and offers some of the best Arizona resorts for couples. Check out Arizona Grand Resort, FOUNDRE Phoenix, or browse through the best stays in Phoenix to find what suits you best! The best resorts in Arizona for couples include not only guest rooms but also amazing spa offers.
After a relaxing day at the spa, make sure to visit some of the most notable Phoenix landmarks, such as the Phoenix Art Museum, the Musical Instrument Museum, and the Desert Botanical Garden, and make sure to also take time to walk through Historic Heritage Square.
Phoenix is a great base to explore the natural beauty of the surrounding area, taking day trips to the Grand Canyon or the Petrified Forest National Park.
Go To Sedona Desert Town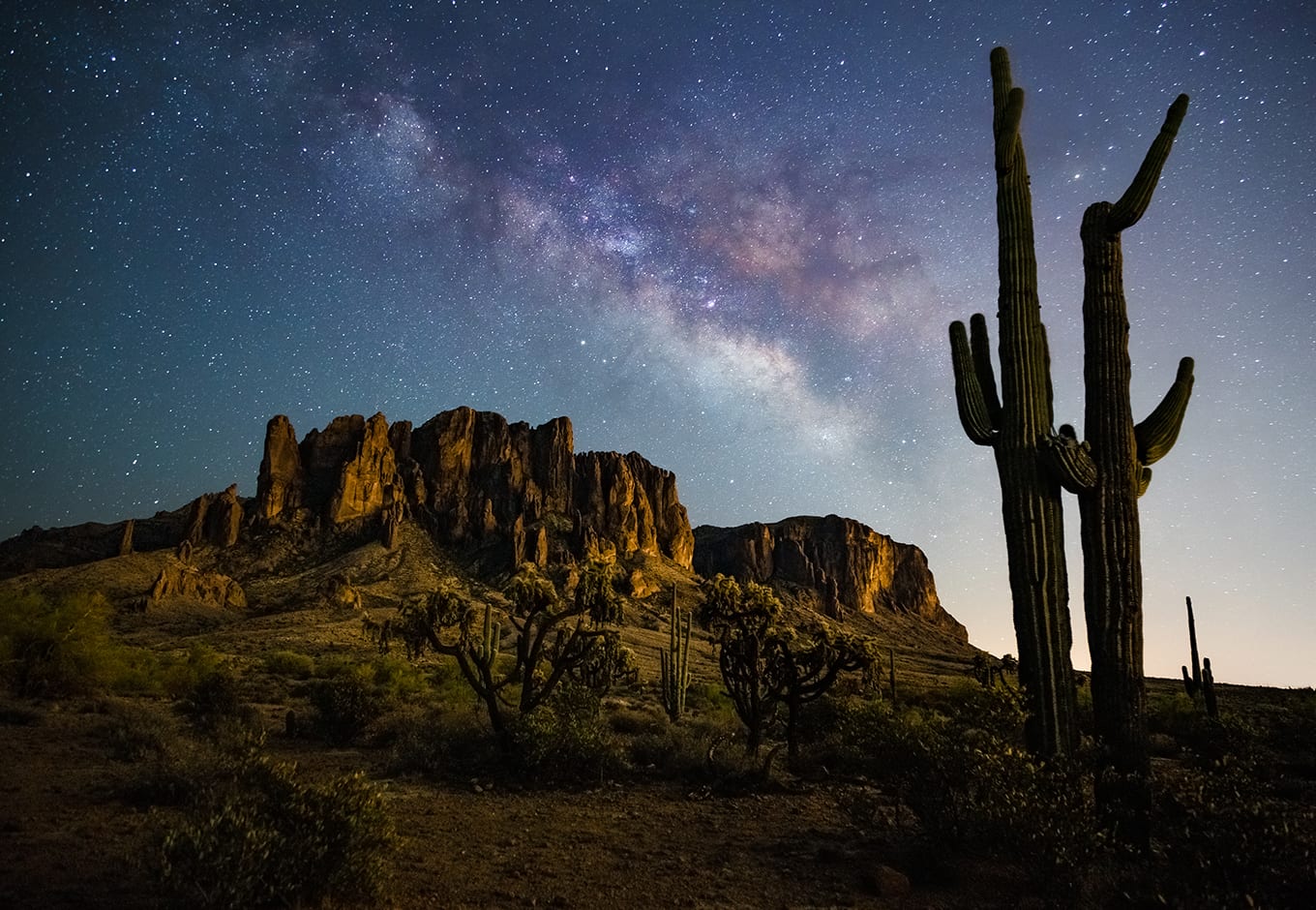 Sedona is a wonderful place for those taking a road trip, and seeking to discover Arizona day by day. Located right in the middle between Phoenix and Grand Canyon South Rim, it's a perfect place to spend a day enjoying off-road adventures and visiting the small art galleries and shops on the main road.
You can also learn about the red rock country geology, and human history in the Verde Valley area, or embark on a trolley ride to Chapel of the Holy Cross, Boynton Canyon, or Bell Rock for dramatic pictures and some of the best memories. Sedona desert town is a great escape and tops our list as some of the best places for a staycation in Arizona. You and your partner can unwind from city life here.
Dive Into The Multicultural Heritage In Tucson's Art Galleries And Museums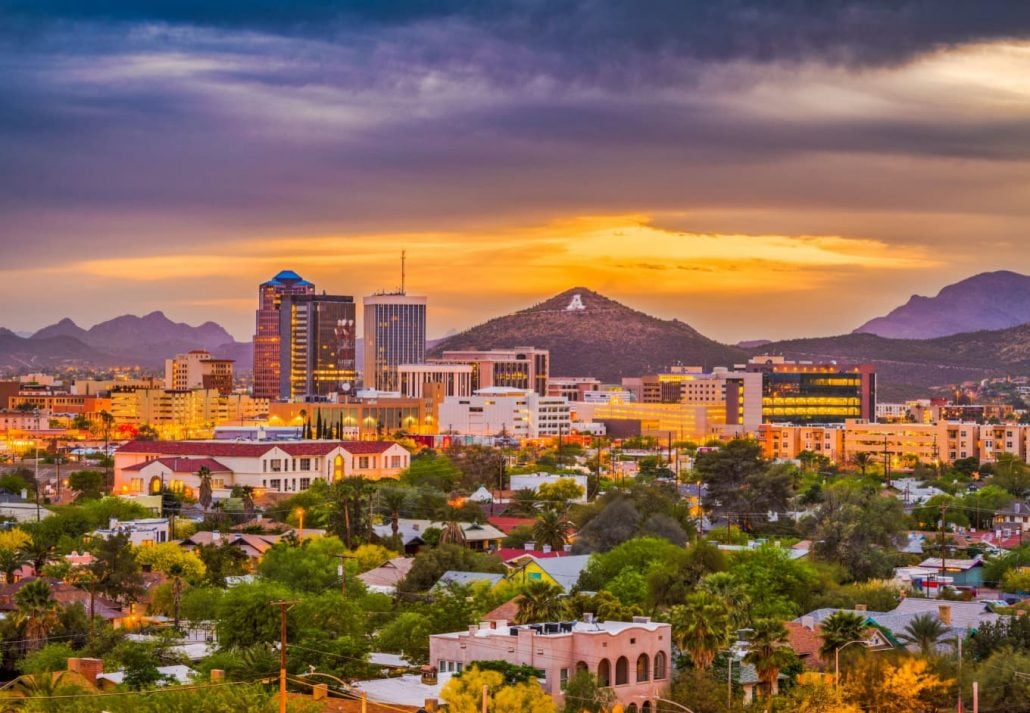 Just like Sedona, Tucson tops our list of weekend getaway vacation spots in Arizona. Don't forget to visit the nearby Sonoran Desert which is known for having epic sunsets, followed by dark skies and desert constellations. Thinking of booking a stay in Tuscon? That would be your best idea yet! Kick back and relax, take a blanket, and wait for the sun to set – you'll be amazed by the natural beauty of the desert.
If you were thinking that a romantic getaway in Arizona couldn't get any better, know that Tucson was designed by UNESCO as a City of Gastronomy. Make sure you try the sun-dried Carne Seca, meat preserved in traditional techniques native to desert people.
Stay In Tombstone – An Old West Town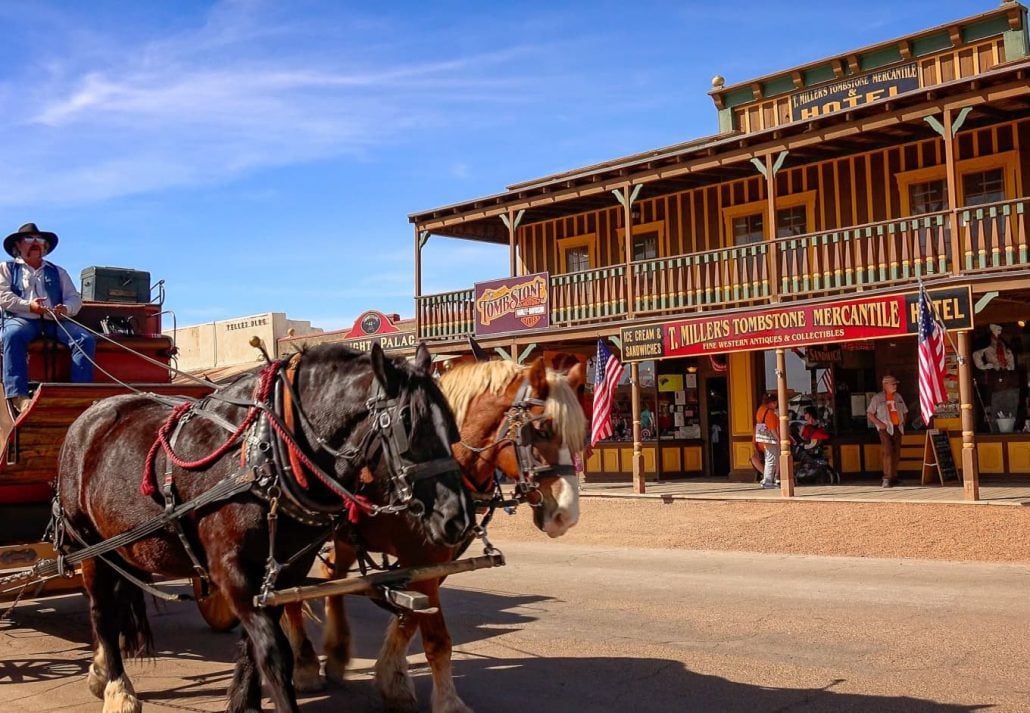 Are you willing to take on an Old West adventure? Find a place to stay in Tombstone and enjoy your life in the old Western movie style. Go to the Rose Tree Museum and Bookstore telling the story of the Robertson-Macia family for more than six generations and homing the world's largest rose tree, or learn about the mining boom of the nineteenth century by taking a Good Enough Mine Tour.
If you have more time left, go on a guided right tour to Bird Cage Theatre, one of the most legendary theatres between San Francisco and New Orleans during the silver boom.
Best Nature Retreats
Visit Red Rock State Park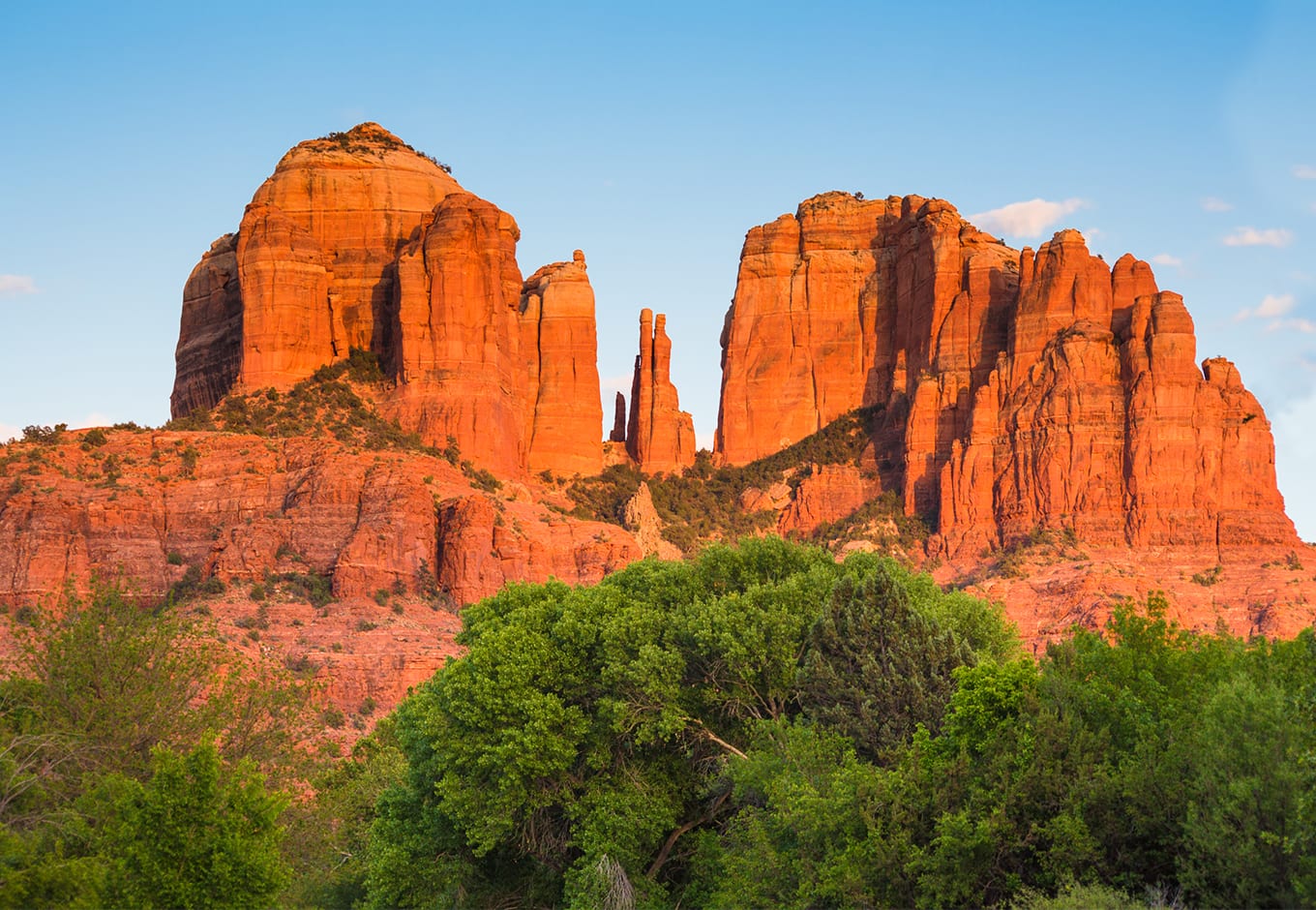 Vacation spots that Arizona has to offer are essentially endless, and the Red Rock State Park is no exception. It boasts vast land, abundant wildlife, red rock formations, and charming Oak Creek. Here, you can hike the trails or rent bikes to explore the diversity of the landscape.
Visit Antelope Canyon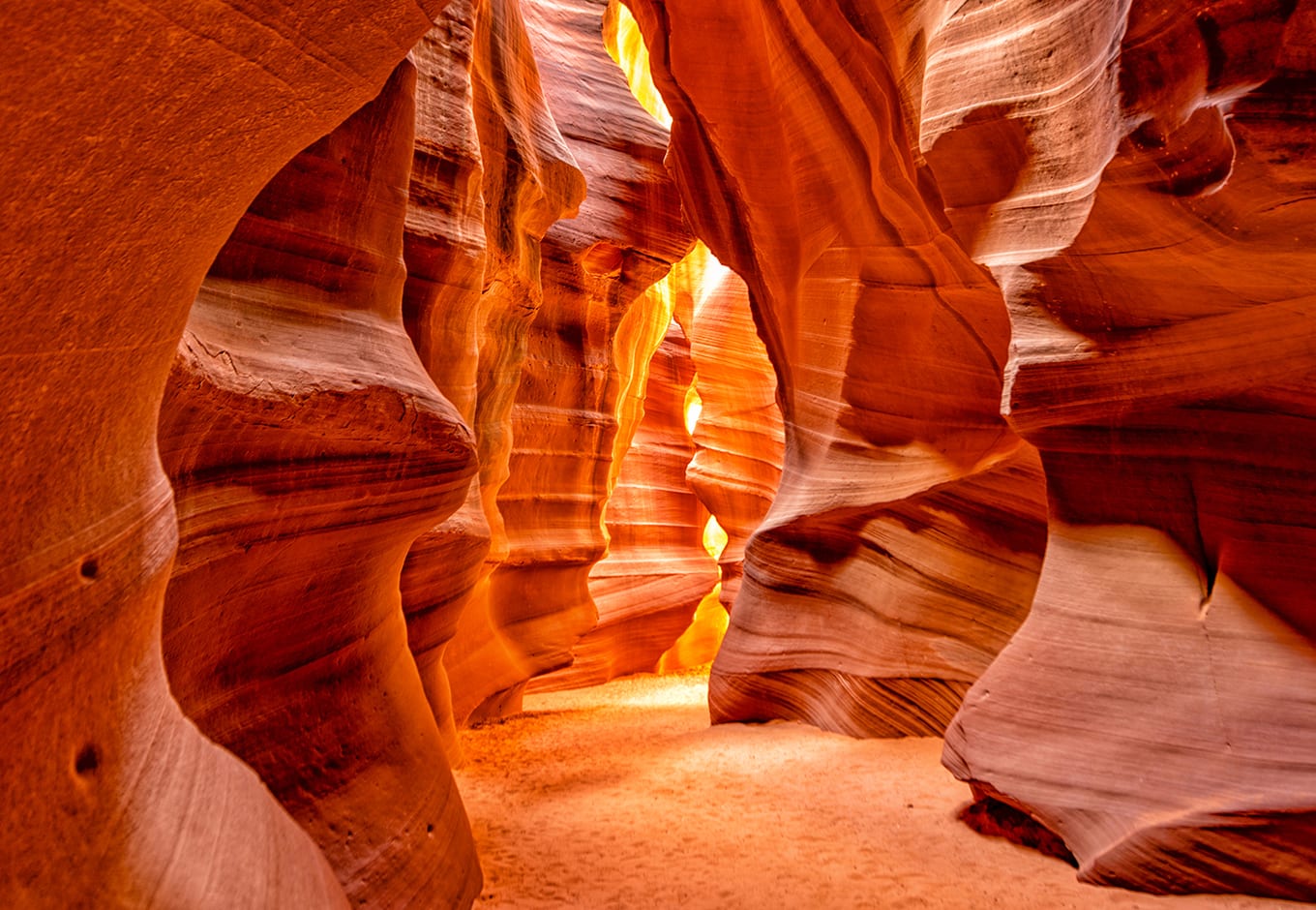 The Antelope Canyon Tour (also known as Spiral Rock Arches) is a once-in-a-lifetime world-famous experience that will allow you to see the geology from a new standpoint. Formed over hundreds of years by water that ran through the sandstone, this canyon got its name from local Navajo stories of antelopes that grazed along the canyon in the wintertime.
While you're unlikely to see antelopes these days, you can dive into the surreal tour with your partner during the summer season, when light beams enter the Upper Antelope Canyon creating more explicit colors. It's best to visit Antelope Canyon between March and October.
Go Camping At Hawley Lake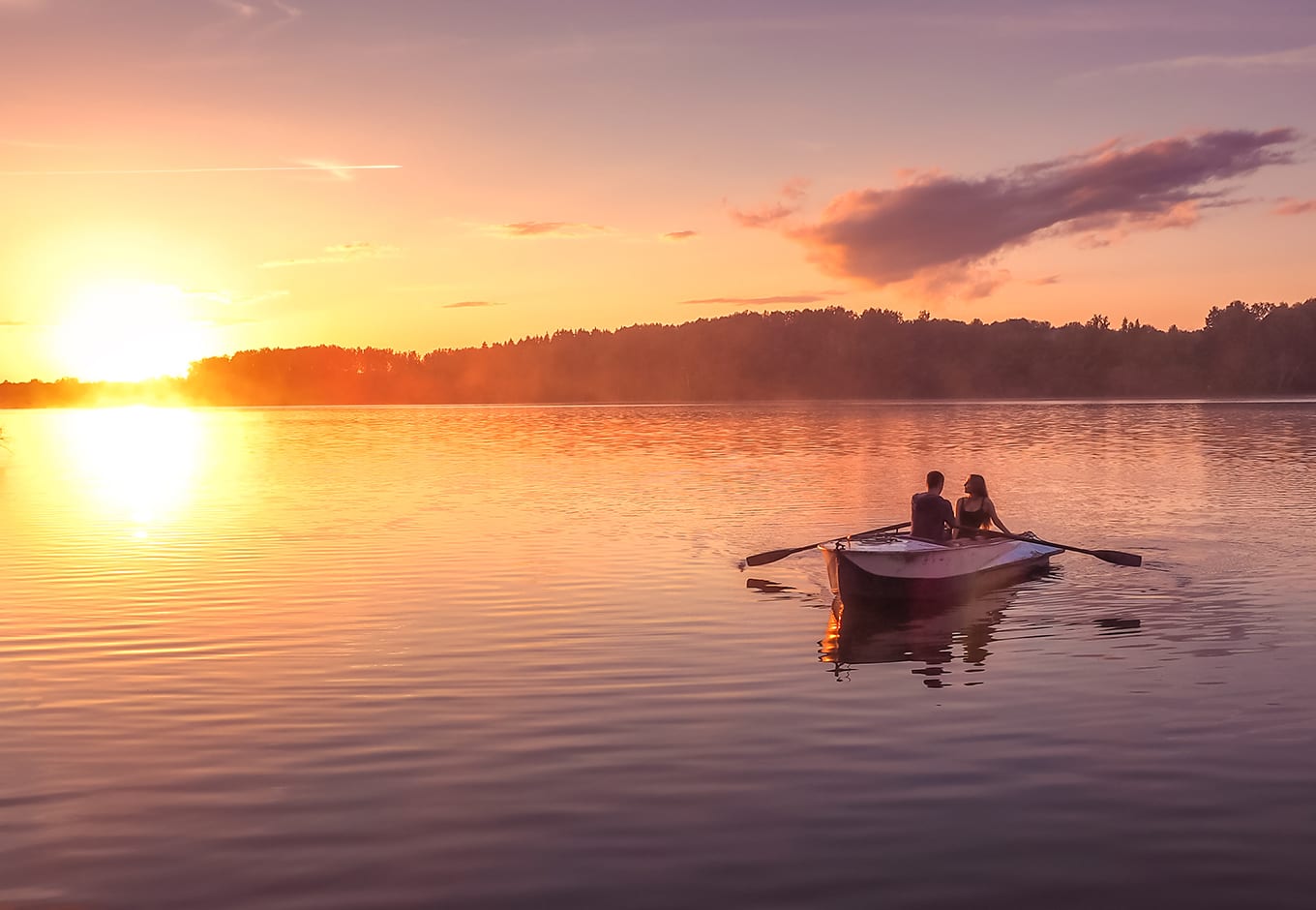 The stunning Monument Valley is a must-see. Being the coldest lake in Arizona, this retreat will give you a long-awaited refreshment. Plus, you can go on boat adventures here! If camping, glamping, and staying at a tiny house in the woods isn't your thing – there are also hotels available.
Visit Havasu Falls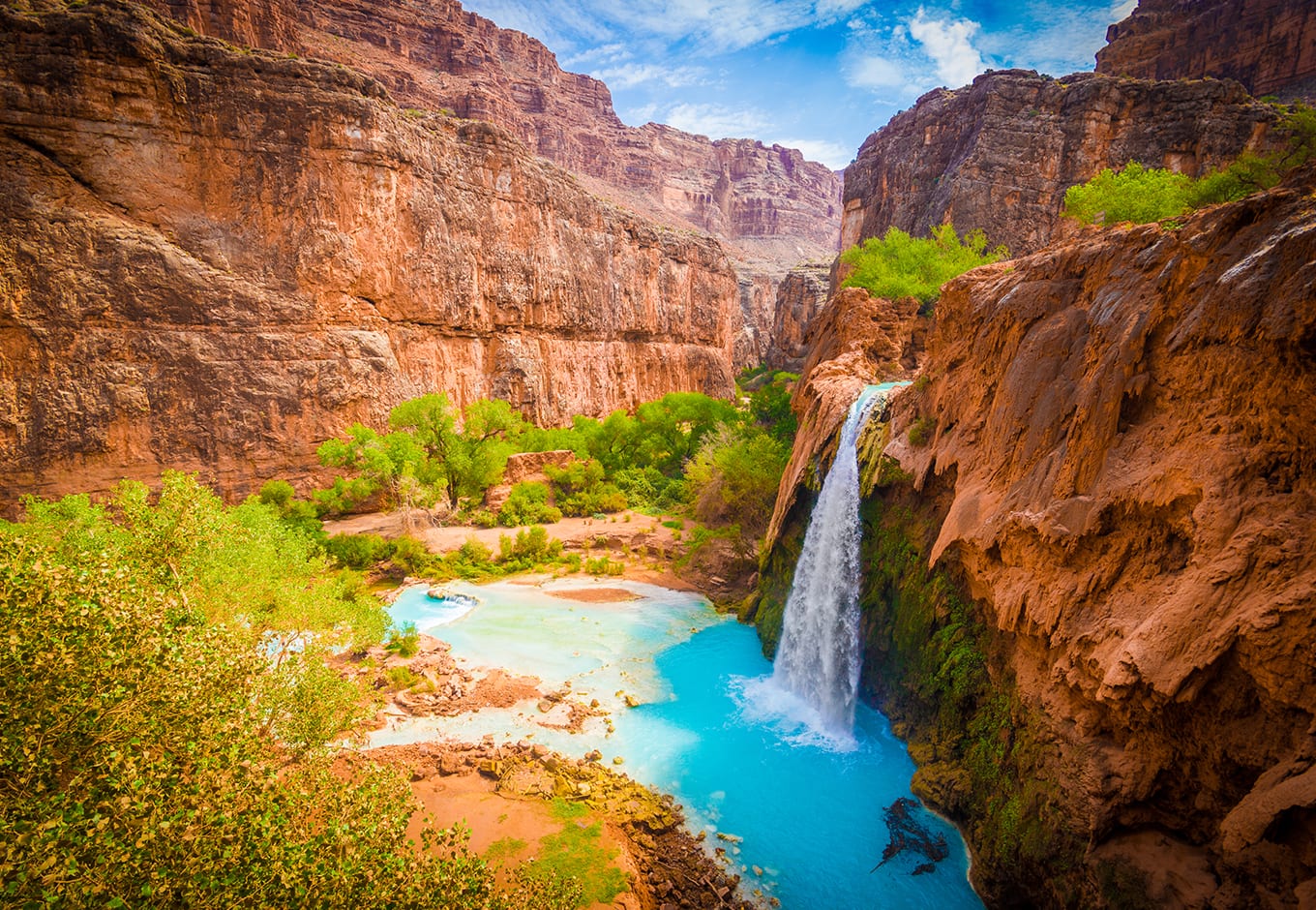 Romantic weekend getaways can't get any better than re-discovering long-forgotten places together. Havasu Falls requires you to stay around for at least two nights, so plan your weekend ahead. There is a lot to do and see in the Havasu Canyon – from cliff jumping to swimming in the Falls, to visiting the nearby Supai Indian village.
The best time to visit the Fall is in early spring or late autumn, but be aware that you need a permit from the Havasupai Tribe to access it. To make sure you get the reservation, be there the first (the season dates go live on February 1st at 8 AM).
Best Adventure Getaways
Climb The Camelback Mountain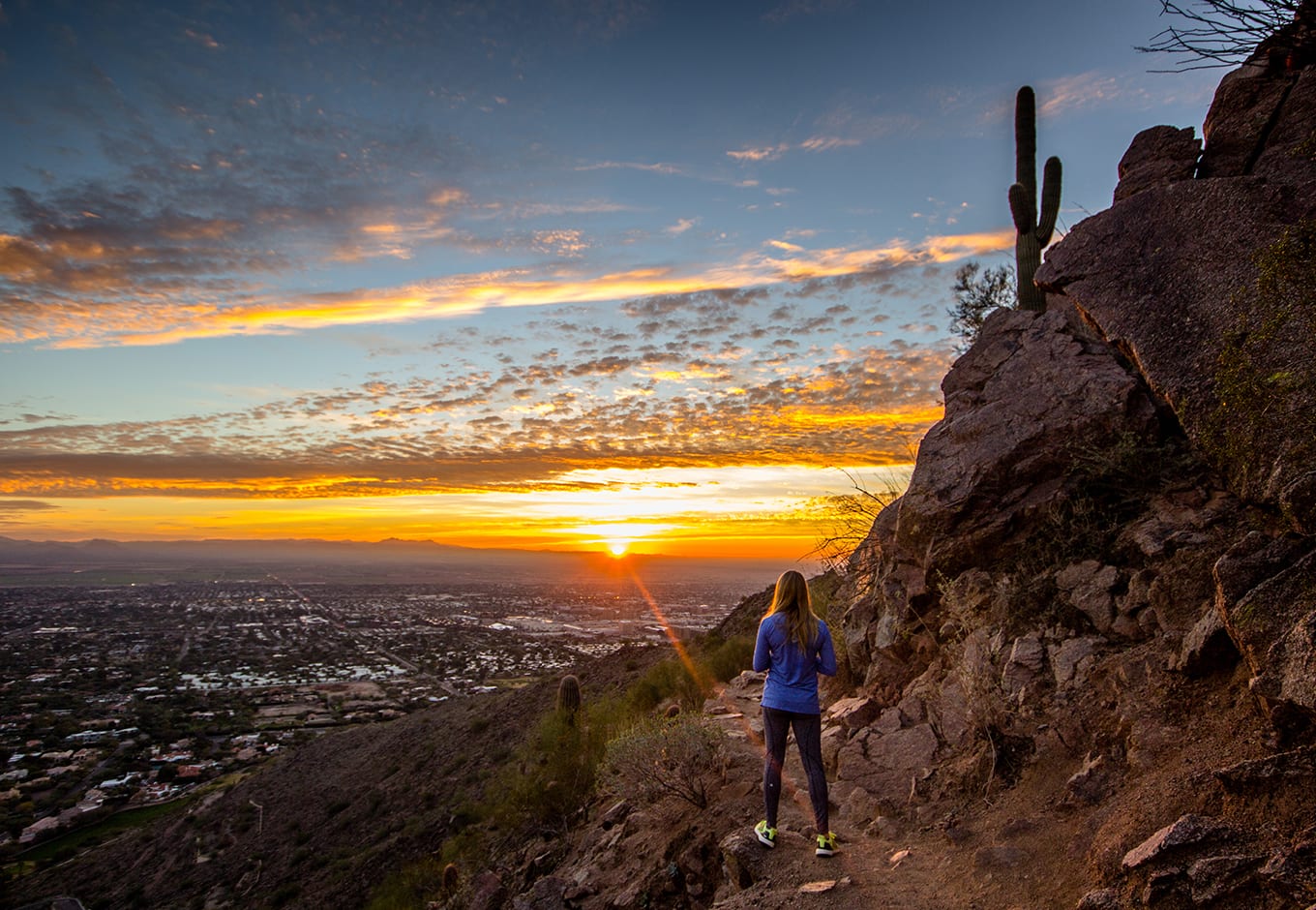 With an elevation of 2704 feet, Camelback Mountain is an excellent opportunity to hike or climb in Arizona. This natural wonder leaves no room for laziness – it takes 2-and-a-half hours, but once you're there, you can enjoy great views of the nearby Phoenix. If you want to take an easier route, take the Cholla Trail, so you can park very close to the top of Camelback Mountain.
Take A Horseback Riding Lesson To Feel Like A Cowboy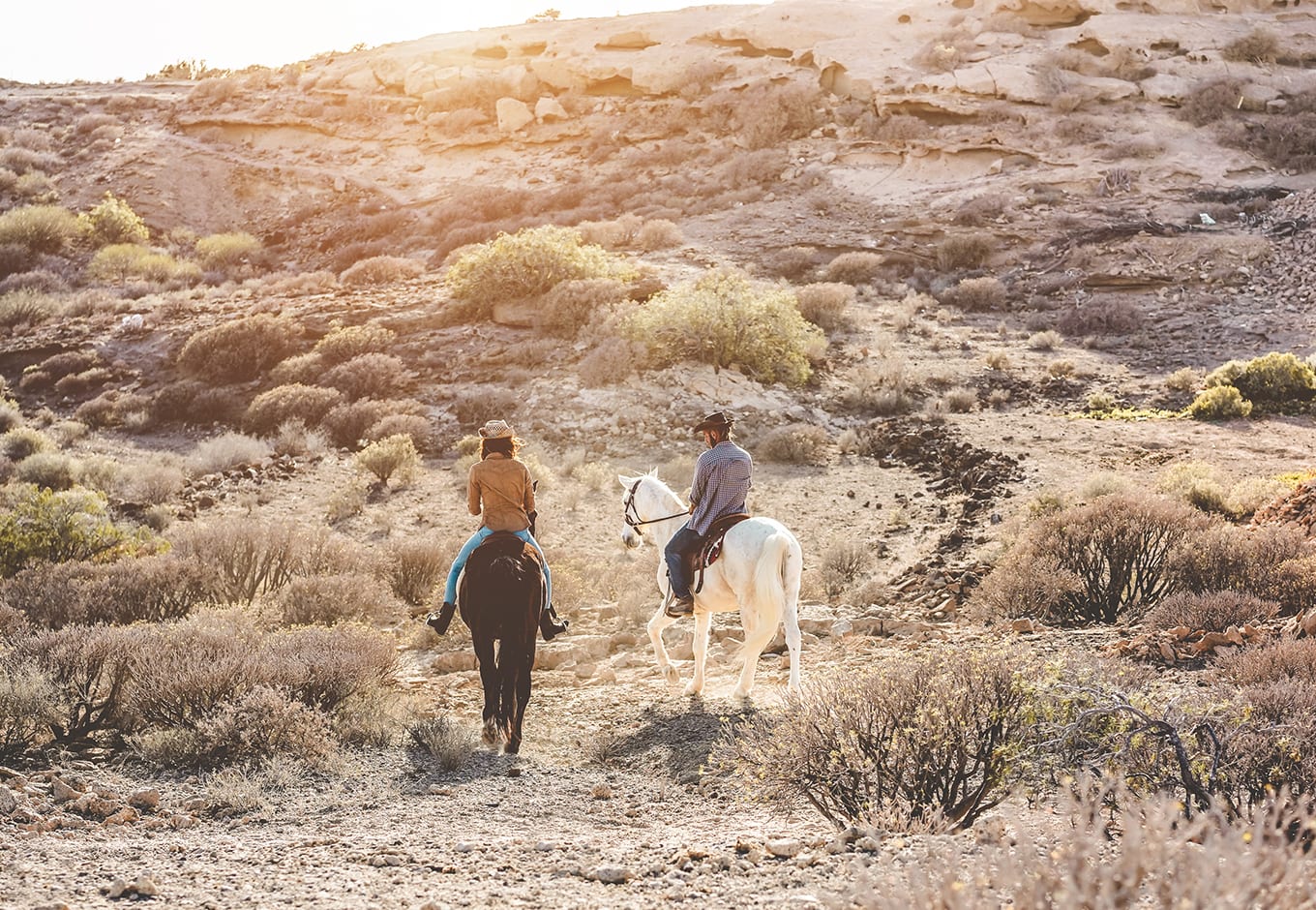 Horseback riding in Arizona for two is a great experience to free yourself from the routine and get wild in the desert! Various ranches in Arizona offer this outdoor adventure and it's a great opportunity to try something new and to enjoy your weekend getaway to the fullest!
Visit Jerome, Ghost Town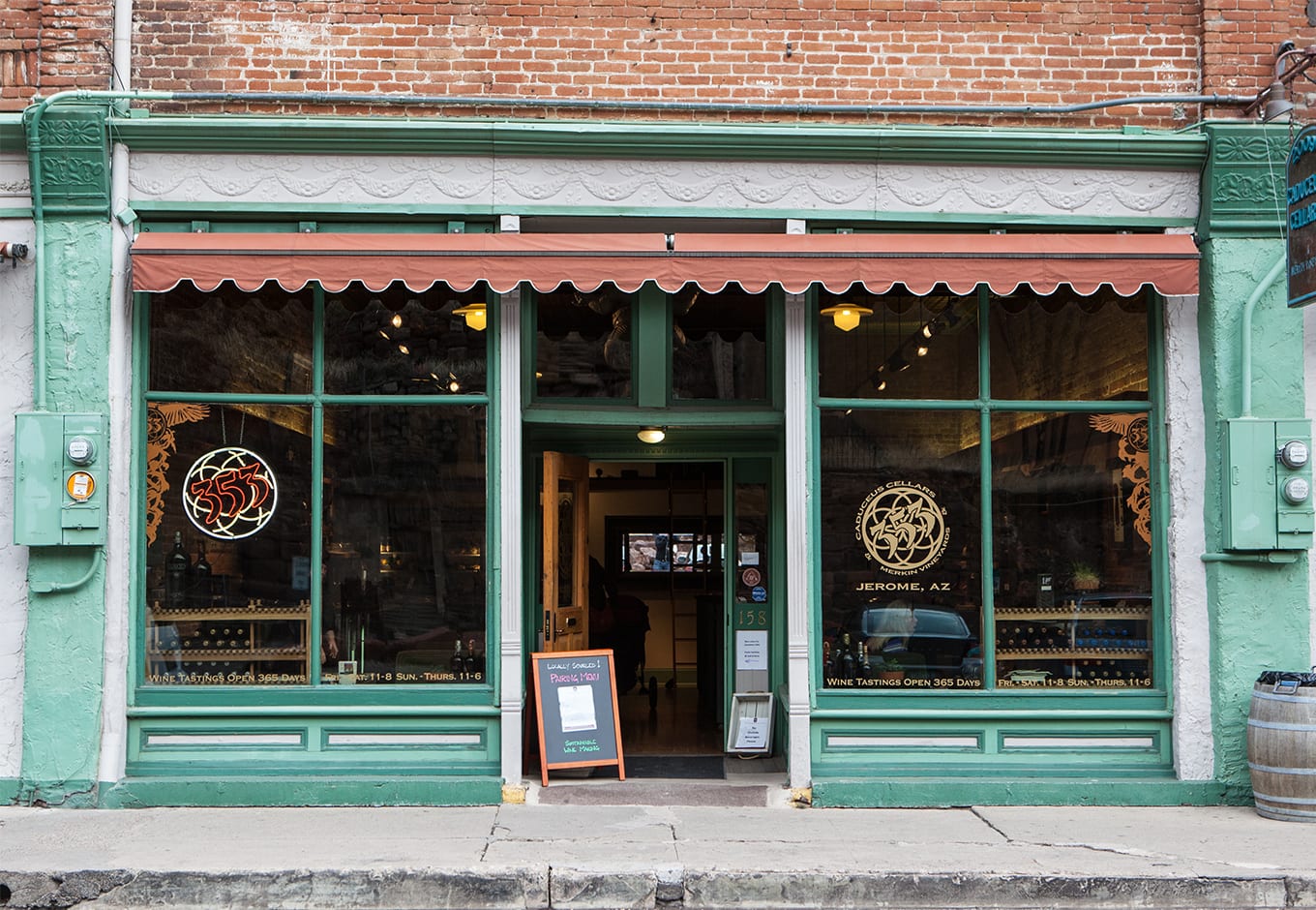 If you're an adventurous explorer, take a road trip to Jerome – a ghost town that was abandoned in the aftermath of World War II when the demand for copper decreased dramatically. Once having one of the largest mines in the world, today, the town has a population of 50 to 100 people.
Yet, it is a great weekend getaway for those willing to spend their night watching the sunset over Sedona's red rocks, Flagstaff's San Francisco Peaks, and eastern Arizona's Mogollon Rim country. You are unlikely to find a luxury resort here, but the town offers a long-forgotten breath of history to cure your longing for the past.
Go Boating In The Lake Mead National Recreation Area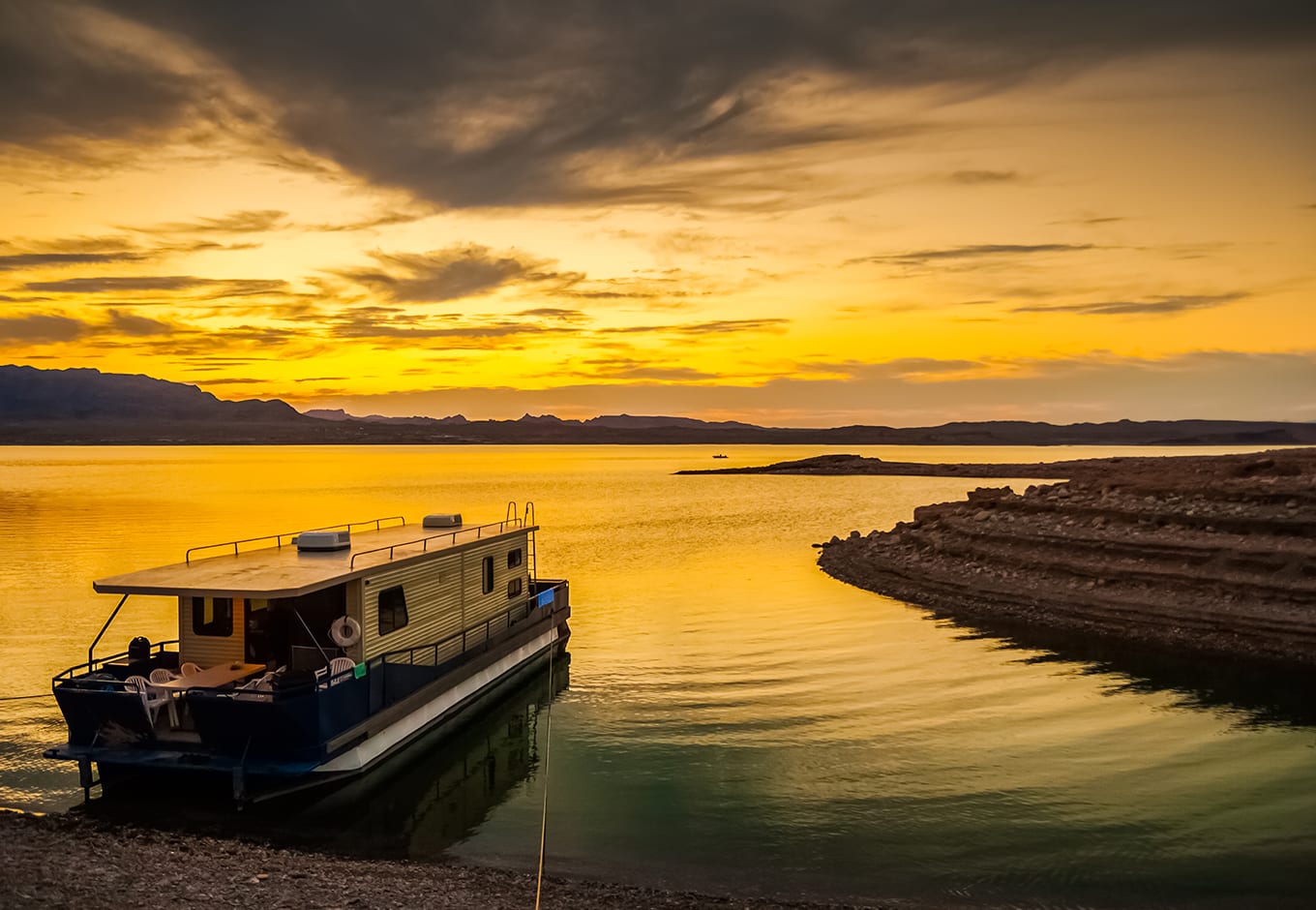 Lake Mead visitors can enjoy a variety of water recreation activities, most notably fishing. If you wish to catch some adventure spirit, go water skiing, kayaking, and canoeing. Camping or staying in a cabin will be a great adventure perfectly suited for one of the romantic getaways.
Take A Hot Air Balloon Ride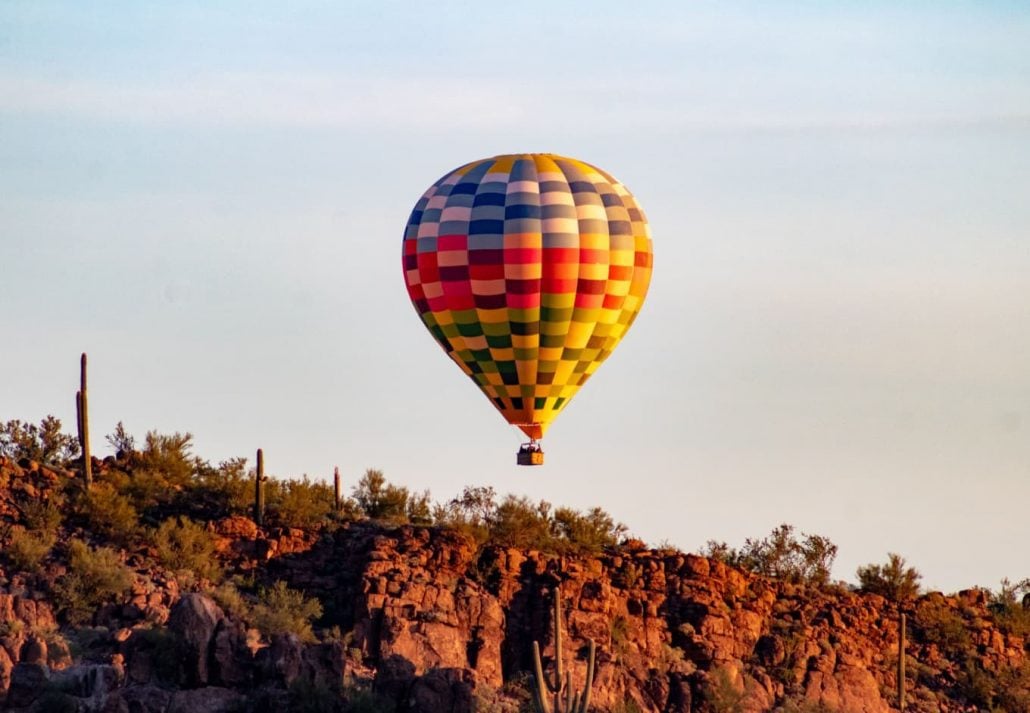 Another great way to re-ignite the fire in your relationship, quite literally so, is to book a hot air balloon ride. Rising up in the desert during the sunset hours, when everything is colored brightly red is a phenomenal experience like no other. You can also plan your weekend vacation in Arizona around January when the Arizona Hot Air Balloon Classic race and festival takes place.
The Best Spa Retreat In Arizona
Get A Taste Of Luxury In Scottsdale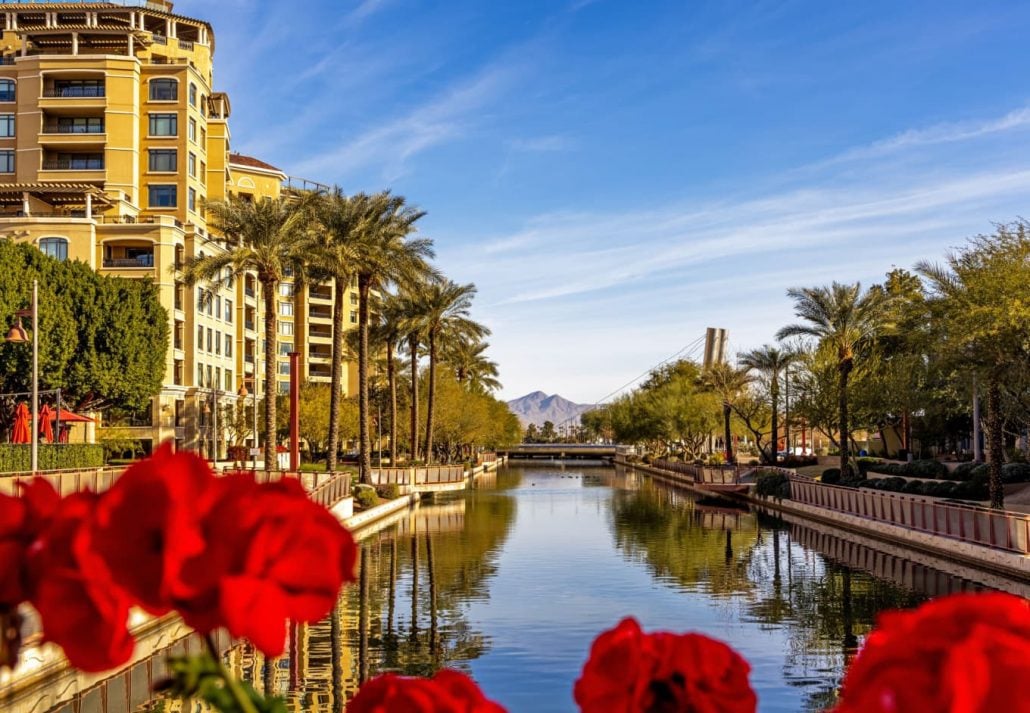 Scottsdale, Arizona offers a variety of luxury vacation experiences. Enjoy the resort spa, relish amazing meals at a fine-dining restaurant, and spend the night at one of Scottsdale's amazing stays. Moreover, admire great artisans' works at fine art galleries and stop by trendy shops in Scottsdale Fashion Square.
The Best Culture And Arts Spots
Visit Cosanti, Arizona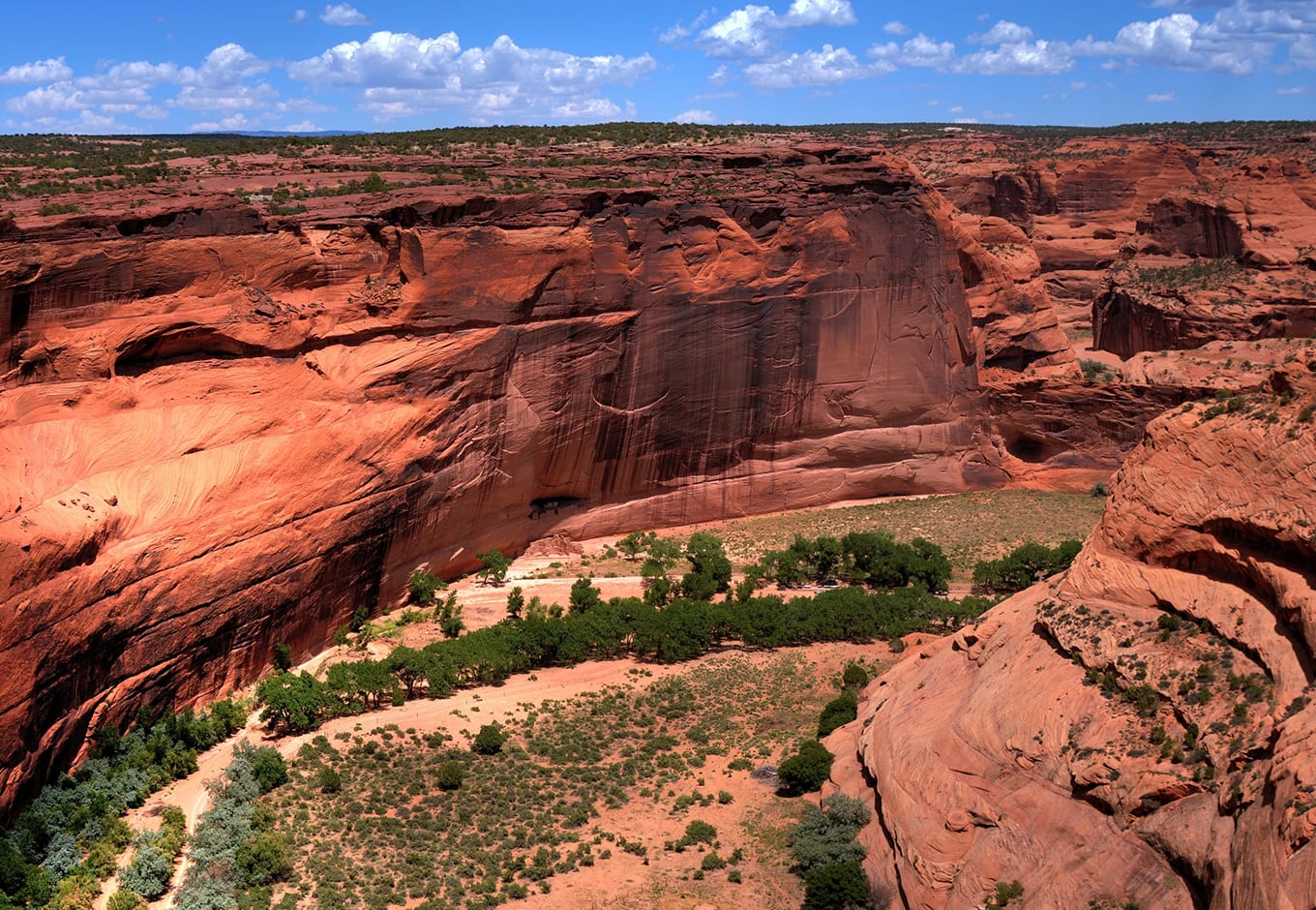 Cosanti is a gallery and studio of Italian-American architect Paolo Soleri, which was also his residence until his death in 2013. Today, the gallery exhibits bronze and ceramic wind bells, bowls, and planters for sale. It's more than just a store – you will be inspired by the mind-blowing terraced landscaping and experimental concrete structures of the house.
See The Ancient Native American Ruins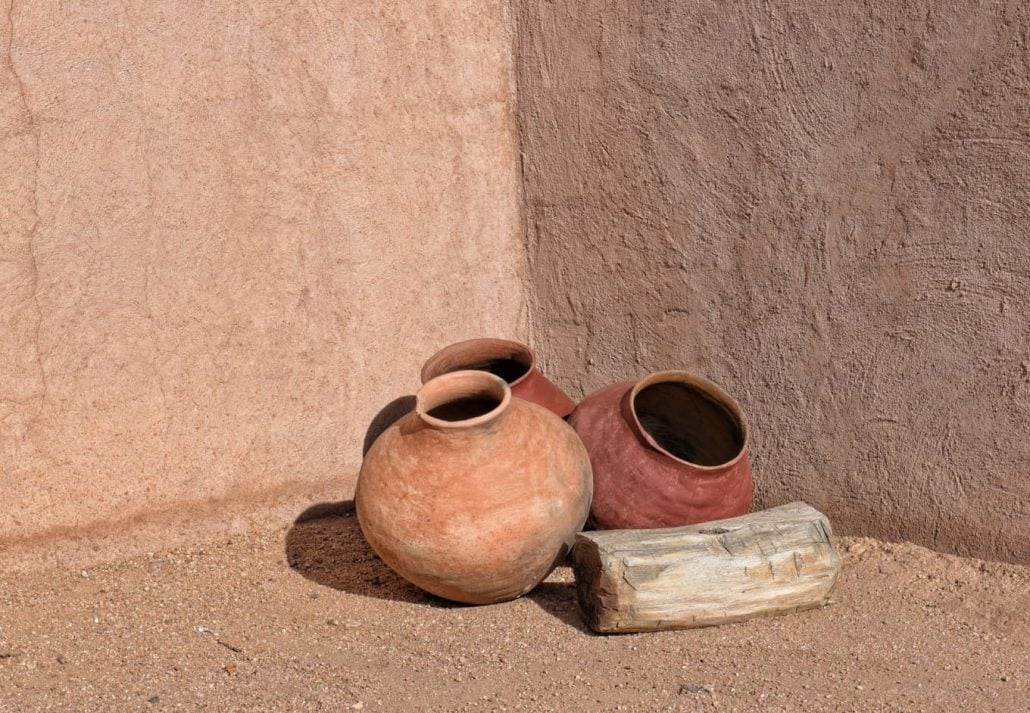 You have to visit the Ancient Native American ruins. Arizona is a state with the highest percentage of Native Americans in the US, so there is no better place to learn about their history than here. Pueblo Grande Museum houses the remains of Hohokam culture, a civilization that first put irrigation systems in place. This is an amazing spot to visit if you find yourself in Phoenix!
Explore Tumacacori National Historical Park
Go on a historical treasure hunt and discover the ruins of three Spanish mission communities from the first Spanish Jesuit missions in the seventeenth and eighteenth centuries.
Shop For Art In Tubac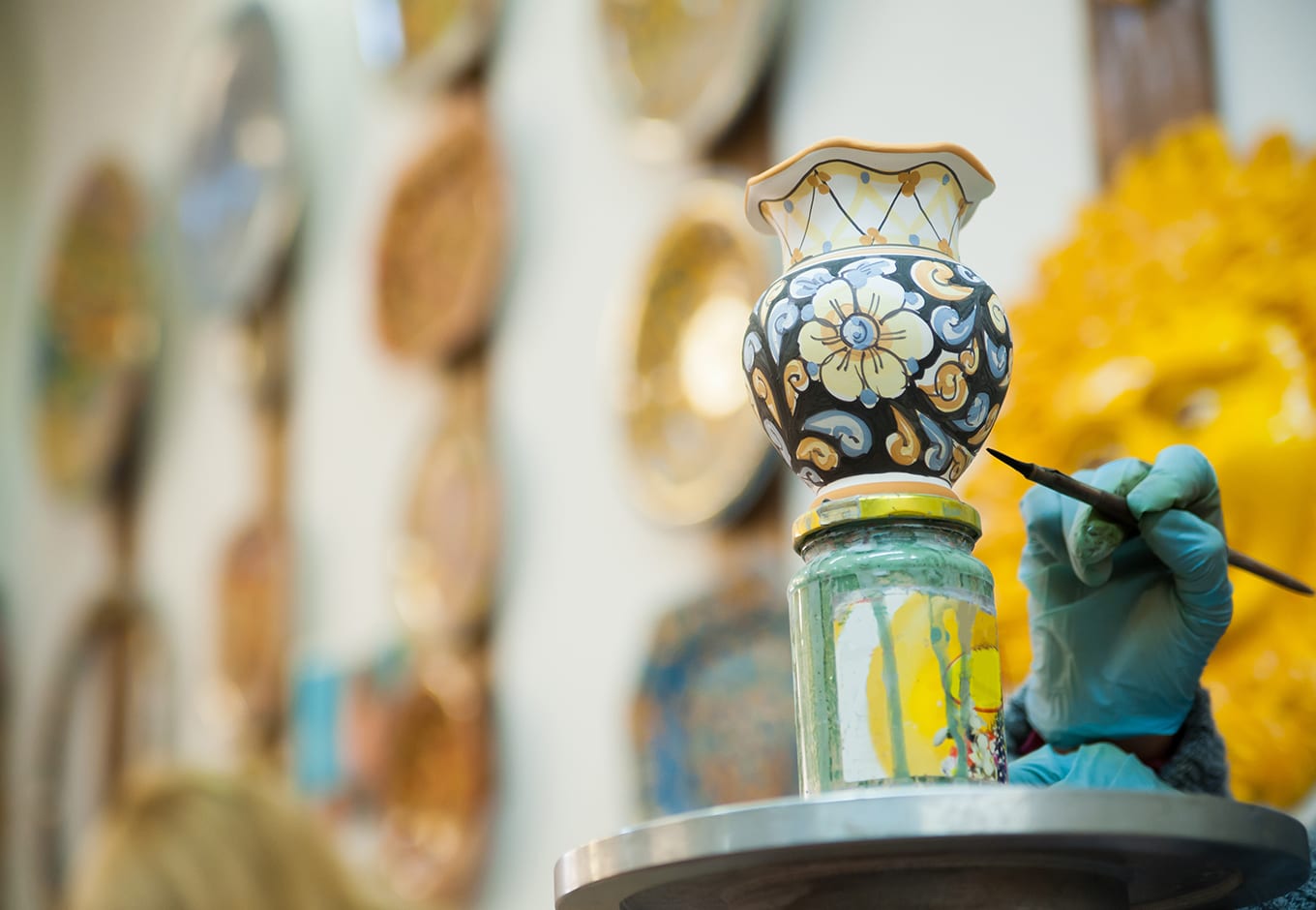 Tubac is a unique village known as a center of art and history. Bringing together national and local artists, it is a truly special location where you and your loved one can explore art galleries, and go on wine tasting tours. It's a must-visit if you are staying in Tucson, which is 45 minutes away from Tubac.
FAQ
What are the best romantic getaways in Arizona?
The best romantic getaways in Arizona are:
Phoenix
Sedona
Tucson
Tombstone
Red Rock State Park
Antelope Canyon
Hawley Lake
Havasu Falls
Camelback Mountain
Jerome
Lake Mead
Scottsdale
Cosanti
Pueblo Grande Museum
Tumacacori National Historical Park
Tubac
Is Arizona good for a romantic getaway?
Yes! Arizona offers everything couples need for a romantic getaway: spas, excellent restaurants, plenty of outdoor activities, and incredible stays.
Browse. Book. Stay.
CuddlyNest provides all accommodations to all travelers at the best price. Find unlimited travel inspiration on our blogs and our social media channels Facebook, Instagram, Pinterest.
You Might Also Like:
The 15 Best Beaches In The United States
10 Oldest National Parks In The United States
The 13 Best Cabin Rentals in the United States
9 Must-Visit Historical Attractions in San Francisco, California
The 14 Best Hotels in Las Vegas, Nevada