There are a few better treats in life than sinking into the depths of a hot tub and pampering your body with soothing water jets and bubbles (if it's with a glass of Champagne, even better!).
Whether you're honeymooning with your significant other or celebrating Valentine's Day with a sweet weekend escape, chilling in a good bath after a busy day is your ticket to pure bliss in your destination of choice.
We've rounded up the ultimate list of romantic hot tub hotels in the United States. The best part? You can find all these hotels at the best prices on CuddlyNest. Have a look, take your pick, and level up your romantic getaway!
Hotels With In Room Hot Tubs In The U.S.
EAST Miami Hotel, Miami, FL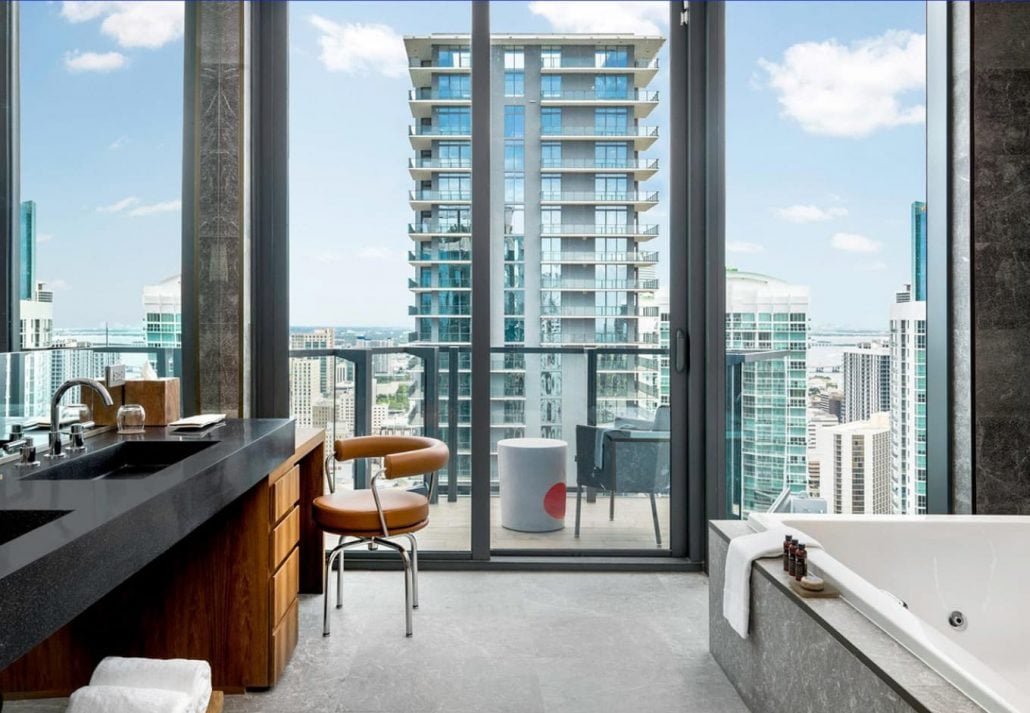 EAST Miami caters to every mood and moment. Nestled poignantly in Brickell City Center — aka Miami's Wall Street — this upscale hotel punctuated with palm trees and modern art spoils guests with the finest of amenities.
Ranging from 300 to 1600 square feet, all of EAST's 352 hotel rooms, suites, and residences are bright, and spacious, featuring floor-to-ceiling windows and private balconies with showstopping views of the Miami skyline and Biscayne Bay.
In case you're seeking the ultimate luxury experience, level up your stay by the swanky East Suite, which displays three private balconies, a 50 Inch Samsung™ 4K Smart TV, a blissfully large hot tub, and a walk-in rain shower.
And while relaxing in your cozy in-room jacuzzi tub for hours on end does sound tempting, it's worth venturing further out to take in Miami's irresistible atmosphere. Brimming with the best beaches in the USA, the city treats both locals and travelers to magical sights of swinging palm trees, year-round pleasant weather, breezy seafood restaurants, and some of the best shopping experiences in the country.
Recommended Read: The 10 Most Romantic Places In Florida
Fairmont Miramount Hotel & Bungalows, Santa Monica, CA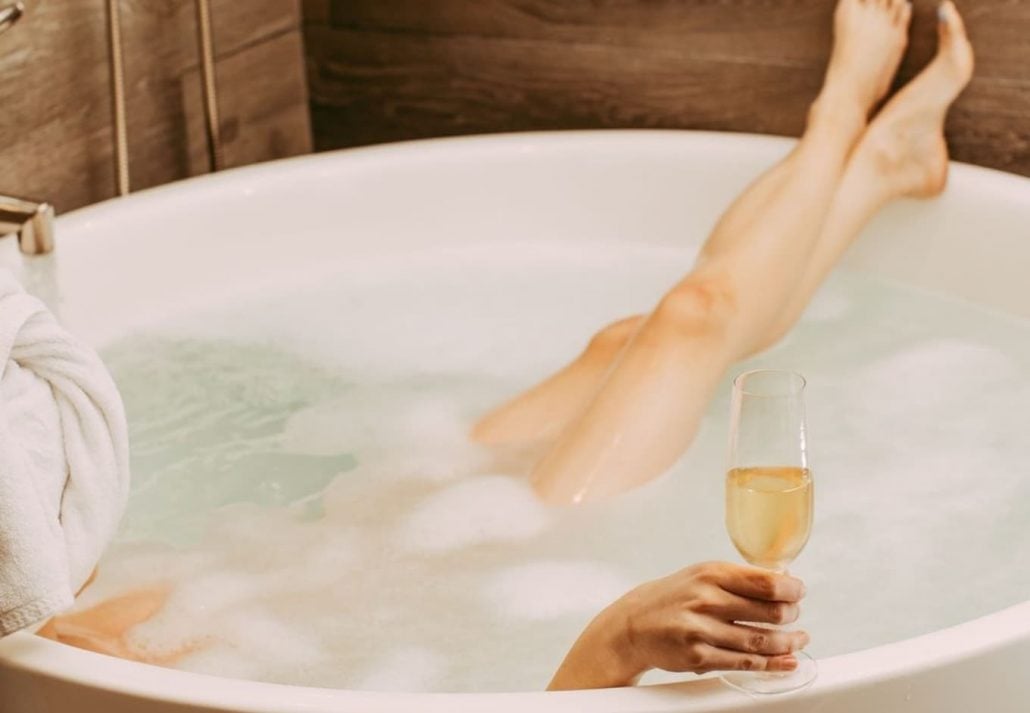 You'll be spoilt for choice once you arrive at the Fairmont Miramount. Located in Santa Monica, which is often regarded as one of the most romantic getaways in Southern California, this luxury hotel treats couples to a one-of-a-kind experience that takes indulgence to a whole new level.
To start, Fairmont is home to 297 elegant guest rooms, suites, and bungalows, each with its unique spin and charm. One of the most coveted by couples seeking a romantic retreat is the Bi-Level Bungalow, situated in the lush Miramar Gardens. The bungalow features a comfy bedroom with a king-size bed, a breezy private balcony where you can order room service, a spacious living room, and a stylish bathroom with a deep soak tub, and plush bathrobes.
When not relaxing in their private hot tub, couples can treat themselves to a relaxing day at the Exhale Santa Monica Spa, which is located within the hotel. The spa boasts a sauna, a zen lounge, and even a fitness room overlooking the Pacific Ocean.
Recommended Read: The Ultimate California Travel Guide
The 10 Most Romantic Resorts In California
The Lodge at Sonoma, Sonoma, CA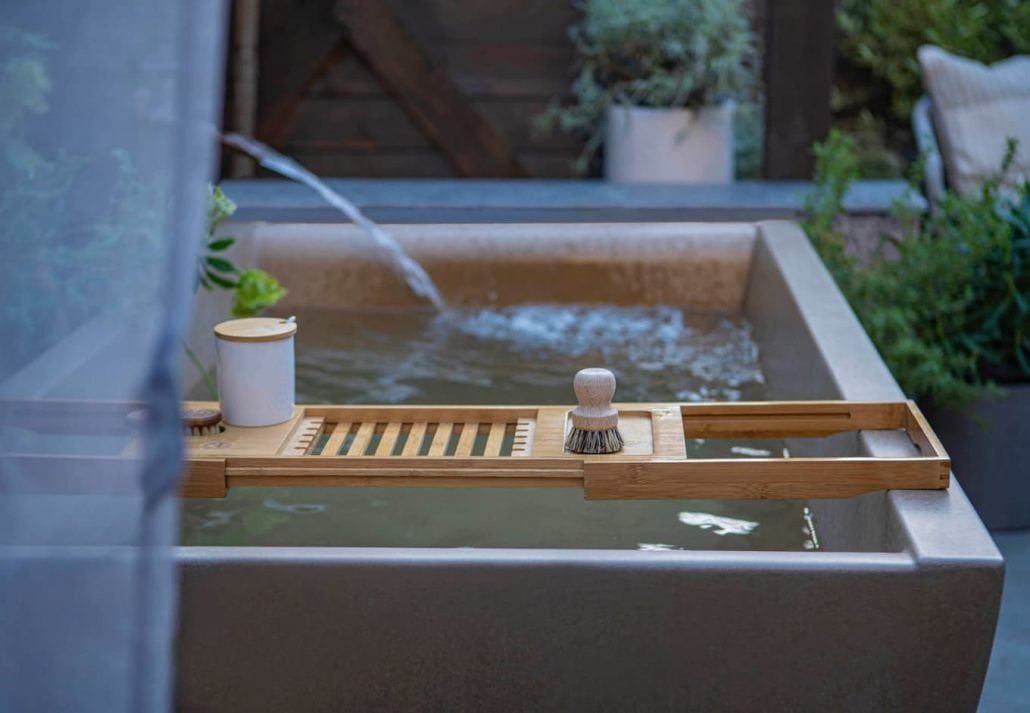 The Lodge is one of the best romantic getaways for couples who are seeking to restore their mind, bodies, and spirit. Situated in Sonoma, one of the 13 most romantic towns in the USA, this resort & spa retreat offers couples the opportunity to unwind in the heart of California's scenic wine country.
Within The Lodge, the Cottage Junior Suite King is one of the most sought-after by couples. Framed by lush vegetation, the accommodation features a king suite, a balcony with a bistro table that is perfect for a romantic meal, and a cozy fireplace. The pièce de résistance, however, is the oversized, outdoor soaking tub with locally sourced bath amenities and candles.
If booking through CuddlyNest, you can secure the best prices while staying at The Lodge at Sonoma. For $531 a night, you can stay in a spacious bedroom featuring a king-size plush bed with a pillow-top mattress, a cozy fireplace, and an array of crafted signature amenities.
For some world-class treatments, make your move to the hotel's on-site spa. There, be sure to spend a few hours enjoying all kinds of restoring therapies, from antioxidizing wine facials and personalized salt scrubs to hair masks made from locally sourced olive oil.
Recommended Read: The 10 Best Spas & Wellness Retreats In The US
The 10 Most Romantic Getaways In Northern California

Arizona Biltmore, A Waldorf Astoria Resort, Phoenix, AZ
Arizona Biltmore has stood as a fabled landmark since its inauguration a century ago in the Sonoran Desert, Phoenix. Often regarded as the grandest hotel of Hollywood's Golden Age, the property has been renovated in 2021, and transformed into a stylish resort of timeless allure.
The resort boasts a dazzling collection of beautiful rooms, suites, cottages, villas, suitable for every mood and moment. Couples seeking a peaceful and private getaway, for instance, will have a life-changing experience while staying in the luxurious Cottage Suite, which boats show-stopping resort views, and a private patio with a cozy fire pit. To top it off, the cottage also displays a romantic hot tub with a separate shower, where guests can soothe their troubles away.
To dial up the romance factor to a ten, guests can also head over to the resort's full-service spa and indulge in a stellar variety of treatments made with desert botanicals. Tailor-made couples' therapies include aroma-infused steam showers, astrology readings, and crystal rituals.
Bellagio Hotel & Casino, Las Vegas, NV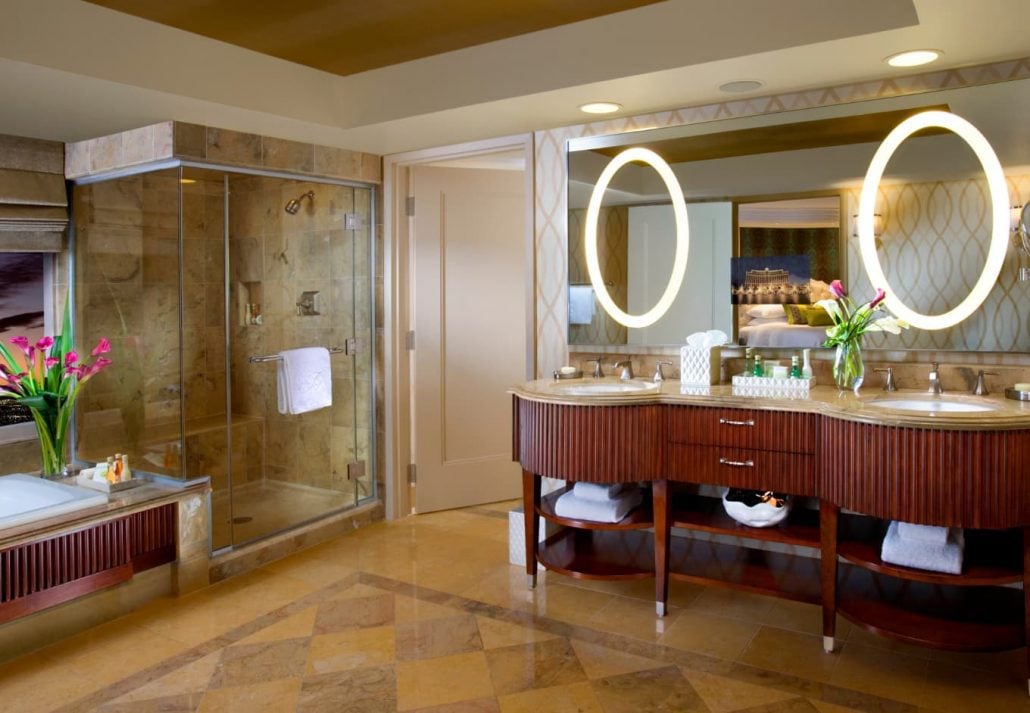 Couples looking for a perfectly rounded short break full of thrill and excitement should add Las Vegas to their bucket list. Considered one of the best long weekend getaways in the US, Sin City is cosmopolitan with a glorious array of attractions — from larger-than-life shows to sleek restaurants and Michelin-starred restaurants.
For the quintessential Las Vegas experience, the Bellagio Hotel & Casino is the best bet. Designed to encapsulate timeless Italian elegance, this legendary hotel is home to nothing less than 3,950 rooms, making it the 14th largest in the world.
Pure privacy awaits within Bellagio's spacious rooms, which offer the perfect blend of beauty and elegance. A great choice for couples is the Salone Suite, an opulent accommodation featuring a king bed with exclusive cashmere Super Pillow Top Mattress, mood lighting, climate controls, plush linens and robes, and 24-hour in-room dining.
Not to mention the Italian marble bathroom with a whirlpool tub, a separate glass-enclosed shower, and individual sinks.
Whether you're celebrating your honeymoon, or just looking for a remarkable getaway, there's plenty to keep you and your loved one busy in the hotel. Modern amenities include five outdoor pools with private cabanas, a spa, a luxury shopping mall, and a state-of-the-art fitness center.
Plus, there's a dizzying wealth of attractions to choose from. Some of the must-sees are the Bellagio Fountains, a hypnotic ballet of dancing fountains choreographed to music and lights, exclusive shows like "O" by Cirque du Soleil, and the Bellagio Conservatory & Botanical Gardens, where you'll find seasonal installations featuring a myriad of colorful plants, flowers, and trees.
FAQs
What do you call a hotel room with a hot tub?
A hotel room with a hot tub is called a hot tub suite.
Are hot tubs in hotel rooms clean?
Hotel hot tubs are supposed to be disinfected after each session.
What is the difference between a hot tub and a Jacuzzi?
A hot tub is any tub with heated water, whether it has jets, bubblers, or no extra features. Jacuzzi is a trademarked brand name that refers to a tub with a built-in jet whirlpool. You can usually find Jacuzzis at top-notch hotels and spas
What is the difference between whirlpool tubs and Jacuzzi?
They're basically the same thing — the main difference is the fact that "Jacuzzi"' is a brand name and "whirlpool" is a generic term. But, in essence, they're bathtubs that are fitted with pumps and jets to create the whirlpool effect.
What is the difference between a jetted tub and a Jacuzzi?
The Jacuzzi® brand is a trademark for jetted tubs, which are bathtubs with several hydrotherapy jets positioned around them.
What is a spa tub in a hotel?
A spa bathtub is a large bathtub that comes with powered jets installed inside. Hotel rooms with spa tubs are called "spa suites".
What is a whirlpool room?
Whirlpool rooms are hotel rooms with private whirlpool tubs.
What is a spa suite?
A cozy and modern suite with excellent amenities, including spa baths.
CuddlyNest provides all accommodations to all travelers at the best price. Find unlimited travel inspiration on our blog and social media channels.
You Might Also Like:
The Ultimate North America Travel Guide
Most Romantic Weekend Getaways In The U.S.
The 10 Most Amazing Lake Vacations in the U.S.
10 Best Day Trips From Naples, Florida
The Ultimate Guide For a Pet-Friendly Holiday in Florida
The 15 Best National Parks In The World
Best North America Mountains
The 13 Best Cabin Rentals in the United States