From coast to coast, the United States is scattered with dreamy quaint towns perfect for a romantic escape. Whether it's for an annual vacation, a much-dreamed honeymoon, or a Valentine's Day getaway, charming towns are everywhere you turn. 
Where you go depends on your interests: indulgent foodies will gravitate towards Sonoma and its sun-drenched vineyards, while beach babies will favor the idyllic beaches of Amelia Island.
We've gathered a list of the 13 most romantic places to travel to in the US, for you and your significant other to visit and experience love as its finest, arm in arm.
Romantic Getaway: 13 Small Towns To Visit In The USA
Amelia Island, Florida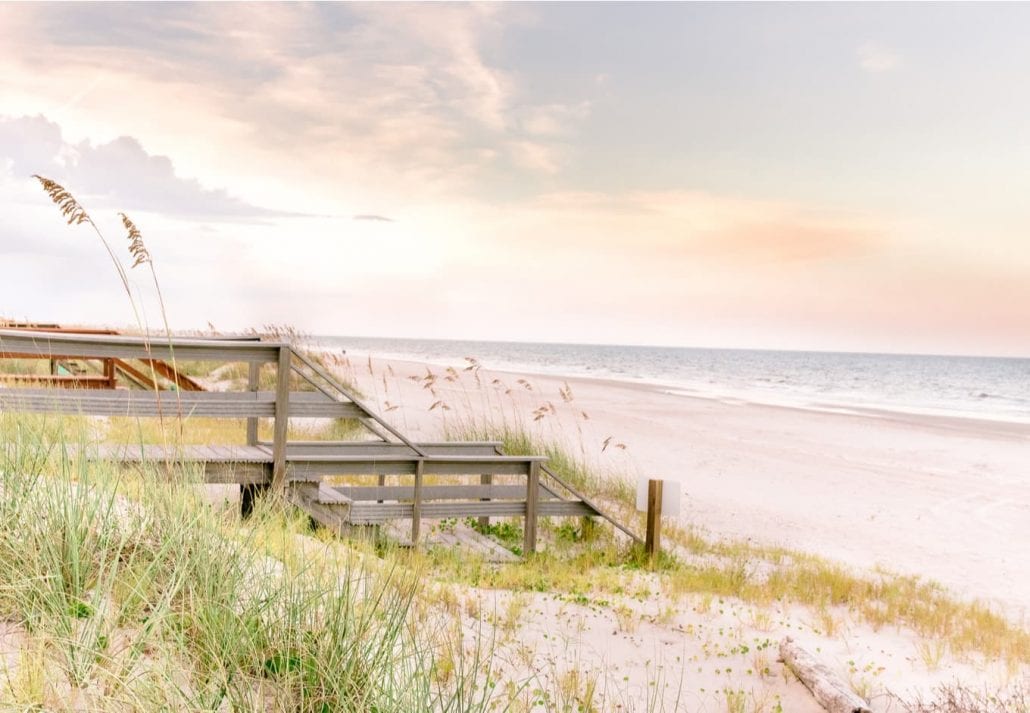 Amelia Island is the perfect destination for beach bums. Consistently ranked one of the most romantic getaways in Florida, the island captivates couples with its 13 miles of pristine beaches, richly diverse wildlife, and a fabulous array of romantic luxury resorts.
Aside from lounging on the snow-white secluded beaches and swimming on Florida's sparkling Atlantic coast, couples can enjoy scenic nature walks, and romantic sunset river cruises on the shores of the Cumberland Island National Seashore, and go horseback riding in the Amelia Island State Park.
Find Places to Stay Near Amelia Island, Florida
Bar Harbor, Maine
Located on Mount Desert Island, Bar Harbor oozes romance. In this atmospheric resort town, charming historic homes, and characterful streets create a gorgeous setting for couples to fall in love (again).
The glittering Frenchman Bay is a scenic destination for a peaceful stroll or a sunset cruise, while the Woodlawn Museum, Gardens & Park, a 180-acre historic estate dazzles visitors with its wooded trails, and orchards, and gardens.
Adrenaline seekers looking for thrilling outdoor adventures, however, can head southwest of Bar Harbor to visit the Acadia National Park. Regarded as one of the best national parks in the USA, Acadia displays 20 mountains, nearly 64 miles of coastline, century-old granites, and several wild creatures.
Find Places To Stay In Bar Harbor, Maine
Charleston, South Carolina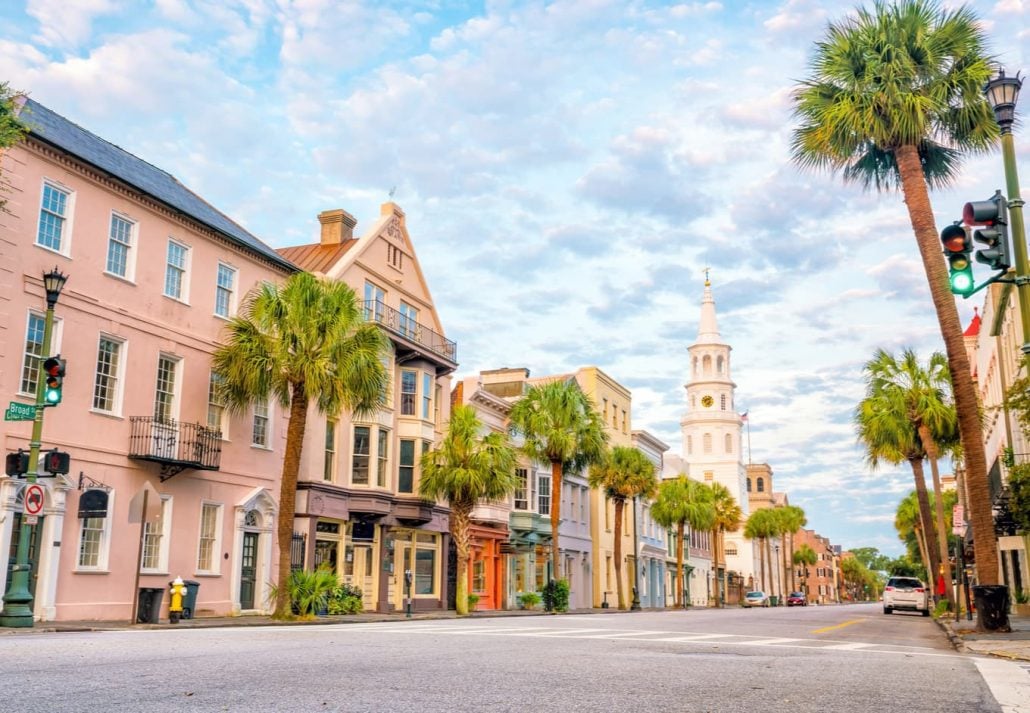 Holding court as the country's most romantic town, Charleston entices visitors with its leafy boulevards, eye-popping historic houses, idyllic waterfront parks, and irresistible southern charm.
Its historic downtown is perfect for an idle stroll, while its lip-smacking restaurants like the beachfront Pier 101 Restaurant & Bar, and Charleston Crab House, elate the senses of even the most fastidious travelers.
Opt for a sunset boat cruise to enjoy the most stunning views of the Charleston Harbor, and visit the nearby beaches when the nice weather descends.
Regarded as one of the best long weekend getaways in the US, Charleston is also home to a myriad of lush gardens like the Middleton Place Plantation, Waterfront Park, and Magnolia Plantation & Gardens, which are just perfect for a romantic picnic.

Find Places To Stay In Charleston, South Carolina
Carmel-by-the-Sea, California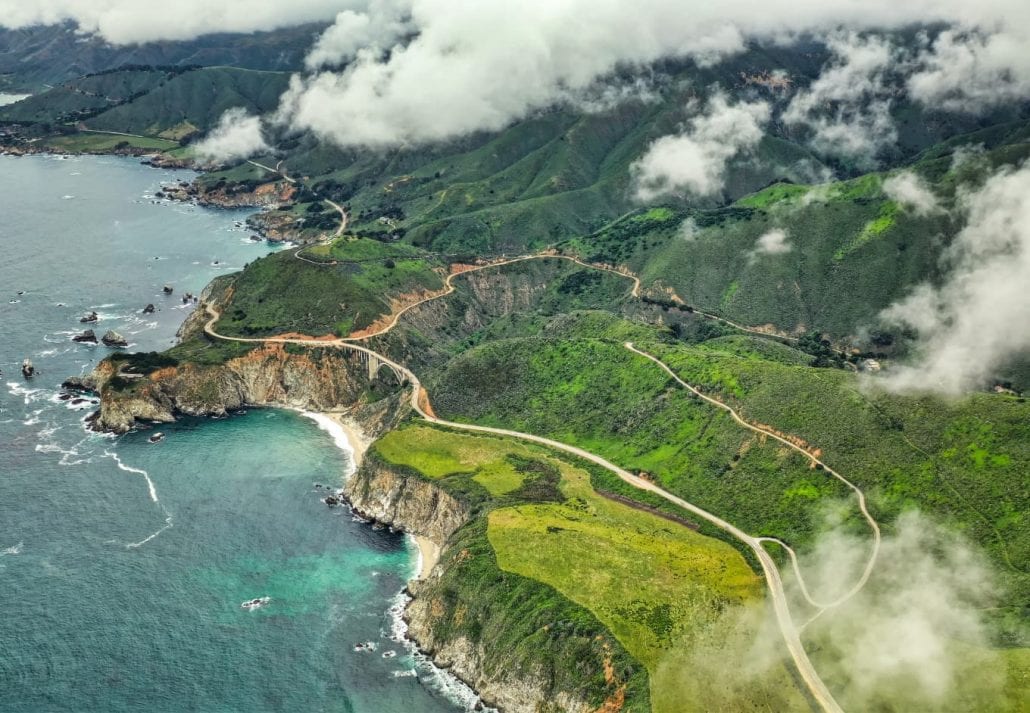 Carmel-by-the-sea is a gem spiked on the Monterey Peninsula. Aside from boasting some of the most gorgeous rugged landscapes of the California coast, this achingly beautiful town is home to boutique shops, quirky art galleries, and cozy hotels.
Couples visiting Carmel shouldn't miss the opportunity of exploring the scenic 17-Mile Drive, which runs through Pebble Beach and Pacific Grove, and go for a romantic dinner at Il Tegamino (order the slow-cooked braised lamb with risotto alla Milanese ).
Featuring ocean cliffs, rocky beaches, and lush forests, the natural beauty that surrounds Carmel-by-the-Sea provides a showstopping backdrop for these bucket-list experiences. No wonder why the city is dubbed one of the most romantic getaways in Northern California.
Recommended Read: The Ultimate California Travel Guide

Find Hotels Near Carmel-By-The-Sea, California
St. Simons, Georgia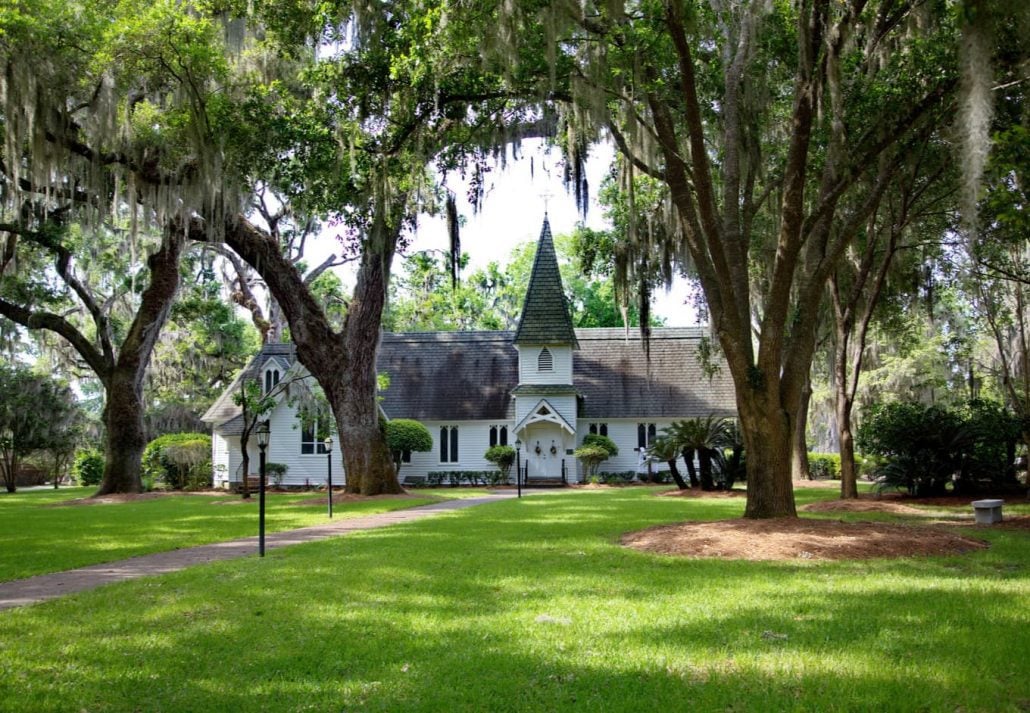 The largest barrier island in Georgia's golden isles, St. Simon's is every nature lover paradise. There, couples will be surrounded by 10,000 acres of natural, undeveloped maritime forests and marshlands, endless miles of pristine beaches, and live Southern Oaks draped with Spanish moss, making it a place of serene beauty and tranquility.
Romantic activities on offer include horseback riding through the woods of Frederica Township, trolley tours around the island's historic landmarks, and oceanfront walks on Neptune Park.
Find Places To Stay In St. Simons, Georgia

Sonoma, California
When it comes to tantalizing romantic experiences, it's hard to beat Sonoma. The largest wine producer in Northern California's Wine Country, this historic small town is framed by some of the U.S.'s finest vineyards, aside from harboring award-winning restaurants, elegant boutique hotels, and lush state parks. It's a true gem on the West Coast!
For a stellar wine tasting experience, visit the family-owned Ferrari-Carano Vineyards and Winery. Book a table at the award-winning SingleThread Farm Restaurant for a Michelin-starred delicious meal, and explore the Cheese Trail for sampling some of the best hand-crafted cheeses in California.
A sunrise hot air balloon ride is the perfect way to marvel at Sonoma's beauty from above while sipping wine. But e sure to take a day trip to the nearby city of San Francisco to relax with gorgeous views of the Pacific Ocean, and to get face to face with some of California's most fabled landmarks, like the Golden Gate bridge.
Find Hotels In Sonoma, California
Stowe, Vermont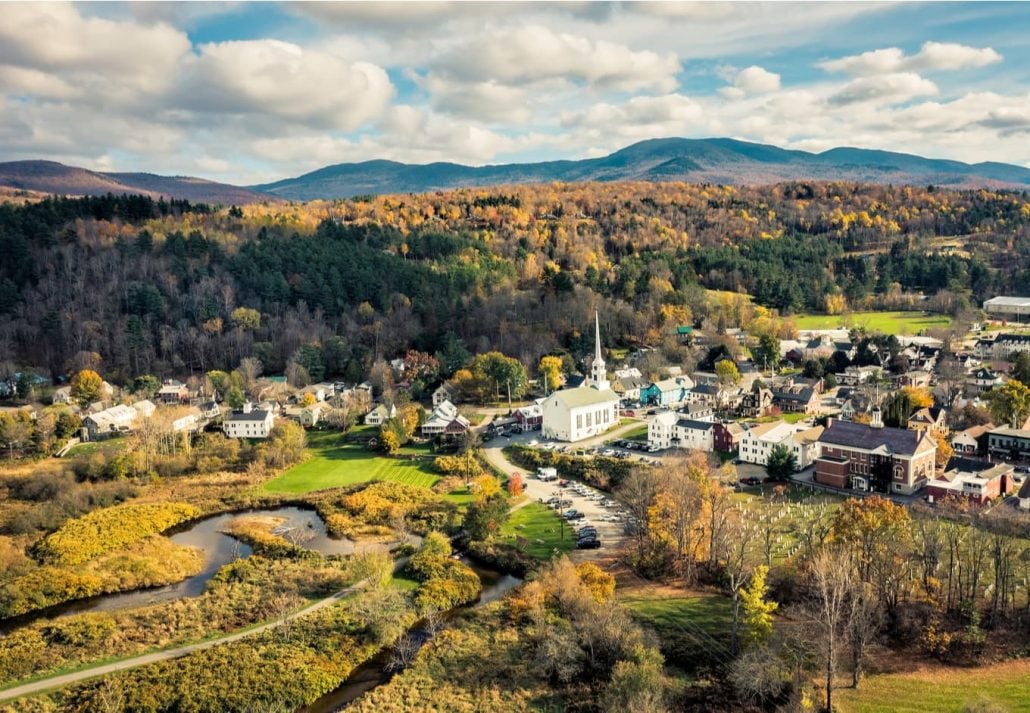 If you're dreaming of a cozy winter trip with your loved one, then Stowe should be your next romantic getaway. Located at the foot of Mount Mansfield, Vermont's highest peak, this is your quintessential ski town filled with towering snow-capped mountains and luxury resorts where adventures abound.
Known as one of the best ski-towns in the U.S., Stowe is praised for its extensive trail system that creates glorious conditions for winter sports like Nordic skiing, dog sledding, and sleigh riding.
This romantic town is considered a four-season destination, and also happens to offer a maze of delightful experiences at other times of the year. Spring is perfect for viewing the maple sugaring at the local farms, summer is great for scenic bike tours, and autumn rewards visitors with stunning views of New England covered in red, orange, and yellow foliage.
Recommended Read: 9 Affordable US Ski Towns For Shredding On A Budget
Find Places To Stay In Stowe, Vermont

Telluride, Colorado
A former Victorian mining town in Colorado's Rocky Mountains, Telluride is another great option for a romantic vacation during wintertime. This lovely city is known for its world-class resorts that offer superb alpine skiing and cross-country skiing opportunities, aside from modern amenities like spas and cozy fireplaces.
During the summer and spring months, Telluride becomes a wonderland for adventurous couples, as its glorious hiking trails start bursting at the seams with colorful wildflowers and lush vegetation. Other pulse-pounding activities include paragliding and rafting the San Miguel River.
Recommended Read: The Best Colorado Ski Resorts for Christmas 2022

Find Places to Stay In Telluride, Colorado
Lake Placid, New York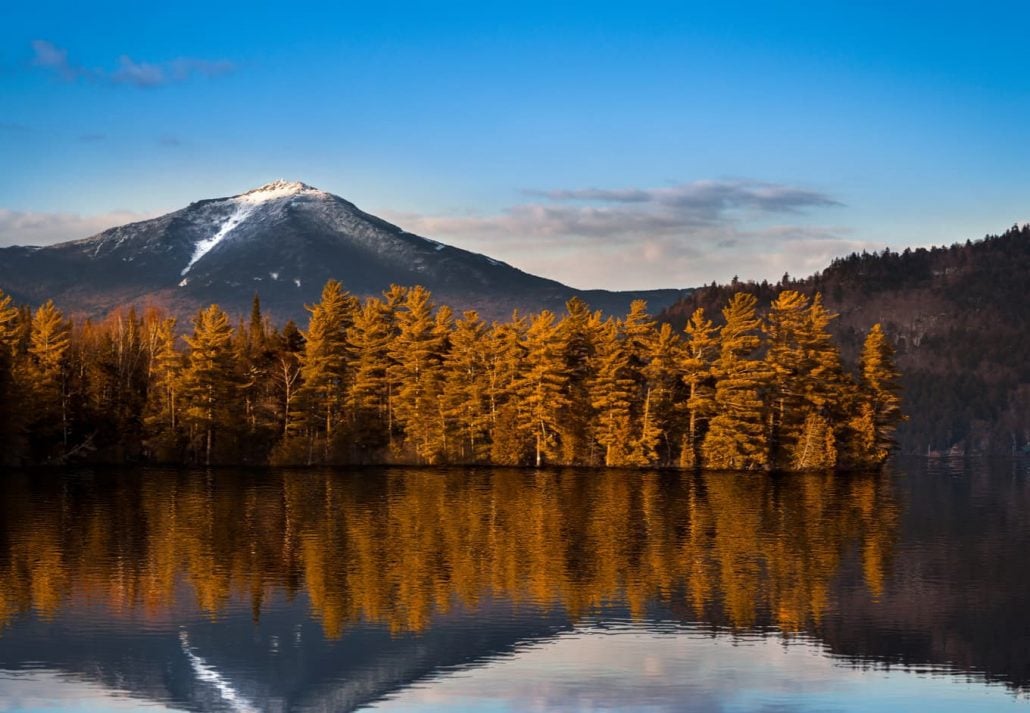 Few things are more romantic than lakeside getaways. One of the best in the country? Lake Placid, an atmospheric town set amidst the immense natural beauty of the Adirondack Mountains.
If you're in the mood for a gentle vacation, find a comfy eco-hotel or even a cozy cabin, and spend days on end relaxing and enjoying the fresh mountain air. For the ultimate indulgence, you and your loved one can book a soothing massage at Balanced Bodywork and Massage, or go for a romantic walk by the pristine Mirror Lake.
In case you're seeking some active and outdoorsy adventures, no worries, as Lake Placid spoils visitors with a variety of thrilling outdoor activities, including exploring the local hiking trails, paddle boarding on the lake, and skiing during the winter.
Find Places To Stay Near Lake Placid, New York

Key West, Florida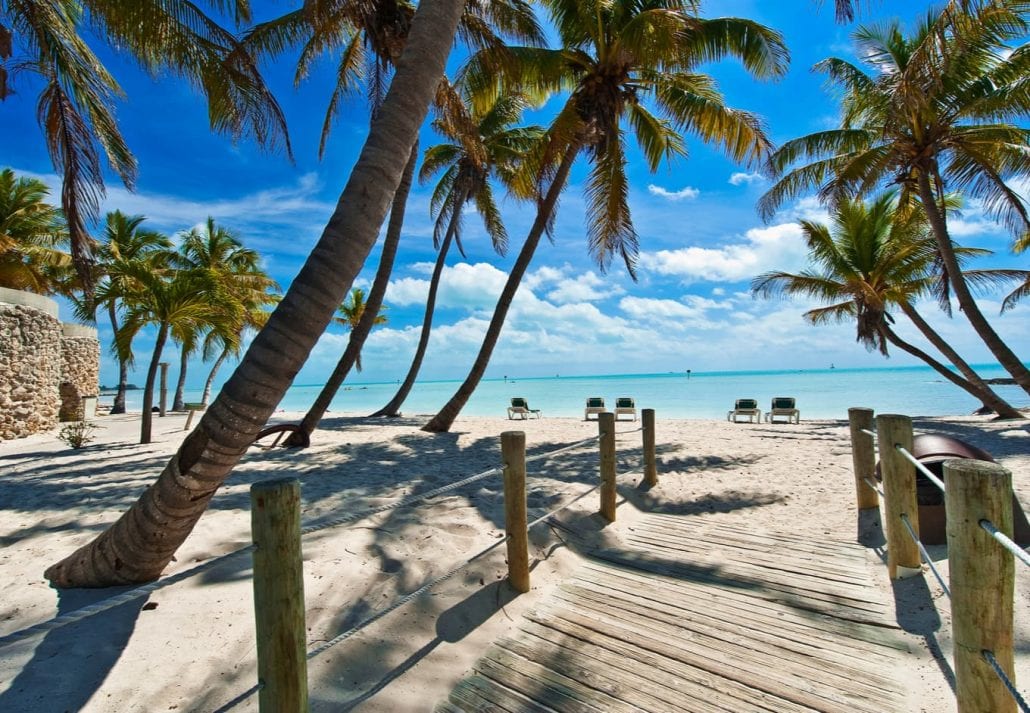 White sandy beaches, swinging palm trees, luxury oceanfront resorts, and tropical gardens make Key West one of the most romantic destinations in Florida. The go-to getaway for summer chasers, the town entices couples with an irresistible tropical atmosphere and a slew of top-notch experiences.
A day trip to Bahia Honda State Park, for instance, is filled with thrilling activities like snorkeling, and kayaking, while a visit to the Key West Butterfly and Nature Conservatory rewards couples with views of tropical plants, butterflies, and exotic birds.
To dial up the romance factor to a ten, head over to the iconic Mallory Square, where you and your loved one will catch a glimpse of Key West's most gorgeous sunset overlooking the Gulf of Mexico.
Nantucket, Massachusetts
Welcome to the finest surviving example of a late 18th- and early 19th-century New England seaport town. Located about 16 miles from Cape Cod, this picture-perfect destination is one of the most charming cities in the U.S. thanks to its magnificent beaches, dreamy parks, and well-preserved historic constructions.
Whether you're looking for a weekend getaway or a longer vacation, Nantucket is filled with romantic places that will fill up your itinerary. Must-sees include the eye-popping Old Mill, built in the 1700s, the famous Sankaty Head Light, and the Loines Observatory, from where you'll be able to marvel at constellations, comets, and even eclipses. It can't get more romantic than that!
Find Places To Stay In Nantucket, Massachusetts
Port Townsend, Washington
Port Townsend is one of the best romantic for destinations for those who want to escape from Seattle's hustle and bustle. Located about a two-hour ferry ride from Washington's capital city, this alluring town is filled with dazzling nature areas, historic buildings, and bustling farmer's markets.
Some of the bucket-list activities for couples seeking some romance are picnicking at Chetzemoka Park, strolling around Downtown Port Townsend, which is dotted with gorgeous Victorian cottages, and visiting the Point Wilson Lighthouse in Fort Worden State Park.
Find Places To Stay Near Port Townsend, Washington
Beaufort, North Carolina
Beaufort is North Carolina's best-kept secret. A nautical town at its heart, this romantic destination looks as if plucked from a whimsical postcard thanks to its azure Crystal Coast dotted with boats, its small parks, and bustling harbor front.
While visiting this charming town, couples are encouraged to feast in the local seafood restaurants — some of the best in the country —, kayak the waterways of the Inner Banks, and visit the filming locations from Nicholas Sparks' novel "A Walk to Remember" and "The Choice."
Find Places To Stay In Beaufort, North Carolina
FAQs
Where is the most romantic place in the USA?
Within the United States, there are several cities that are perfect for couples. One of the most romantic is, unarguably, Charleston, in South Carolina. This lovely small town enchants travelers with its picture-perfect historic houses, gorgeous promenades, cozy hotels, and beautiful beaches along the coast.
What are the most romantic small towns in the USA?
10 of the best romantic getaways in the United States
Charleston, South Carolina;
Carmel By The Sea, California;
Blue Ridge Mountains, Georgia;
Sonoma County, California;
New York City, New York;
Maui, Hawaii;
Asheville, North Carolina;
Florida Keys, Florida;
Yellowstone National Park, Montana;
Scottsdale, Arizona.
Where should couples go for a romantic holiday vacation in the US?
5 Amazing Best Vacation Spots for Couples in the US
Amelia Island, Florida;

Carmel By The Sea, California;

Lake Placid, New York;
Maui, Hawaii;
Charleston, South Carolina.
What is a romantic city in the United States?
There are several romantic cities spread throughout the United States, each one with its unique spin. Beach-lovers will be inclined to visit destinations such as Key West, in Florida, and Maui, in Hawaii, while adventure-seekers will have a great time in Bar Harbor, which is the gateway to the Acadia National Park. Sonoma, California, is perfect for foodies and wine lovers, while Telluride, Colorado, is a great bet for a romantic winter trip.
CuddlyNest provides all accommodations to all travelers at the best price. Find unlimited travel inspiration on our blog and social media channels.
You Might Also Like:

10 Best Kid-Friendly Family Vacations In The United States
The 11 Best Long Weekend Getaways In The US
The Ultimate North America Travel Guide
10 Best Day Trips From Naples, Florida
The Ultimate Guide For a Pet-Friendly Holiday in Florida
The 15 Best National Parks In The World
Best North America Mountains
The 13 Best Cabin Rentals in the United States