Greece is one of the sunniest countries in the world and boasts amazing beaches, a fun atmosphere, vibrant nightlife, and delicious food. Besides, it has several historic sights like the Acropolis, Parthenon, Mystras, and Mycenae that attract history buffs from all over the world.
Thanks to the warm Mediterranean climate, you can comfortably explore the country throughout the whole year. Even though most tourists like to visit during the hot summer months, it's a good idea to travel in the shoulder or low season. Keep reading to find out why!
Find Places To Stay In Athens, Greece
Weather In Greece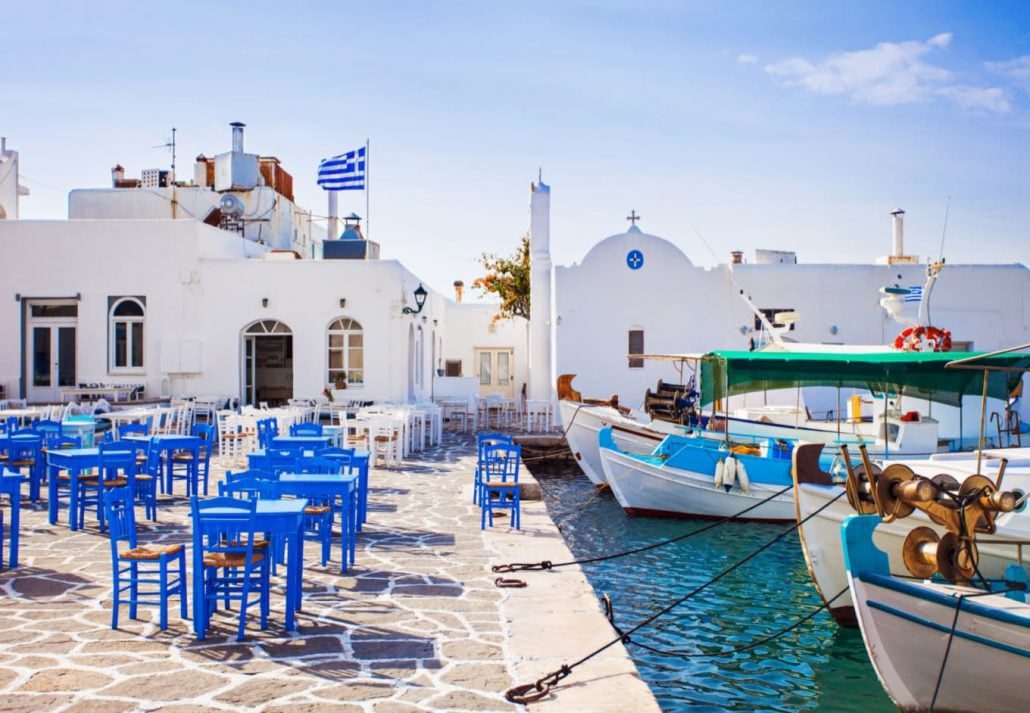 Greece has a hot-summer Mediterranean climate with mild winters in the lowland and island regions, followed by heavy snowfalls in the mountains. In Athens and southern Greece, the average temperatures hover around 24°C, although it is much lower in the north. The hottest months are June and August when there are a lot of sunny and dry days with occasional thunderstorms.
Drama is among the coldest of Greece's most well-known cities. The weather is pretty similar to a temperate climate here. Generally, the month of May marks the start of warmer days (22°C). On the other hand, the warmest, driest, and sunniest part of Greece is the island of Crete. It doesn't have true winter months – from January to March the temperature is about 17°C. After March, temperatures increase rapidly and often reach 40°C in July.
Recommended Read: The 8 Top Attractions In Greece
Greece Travel Seasons
Shoulder Season: April—Mid-June, Mid-September—October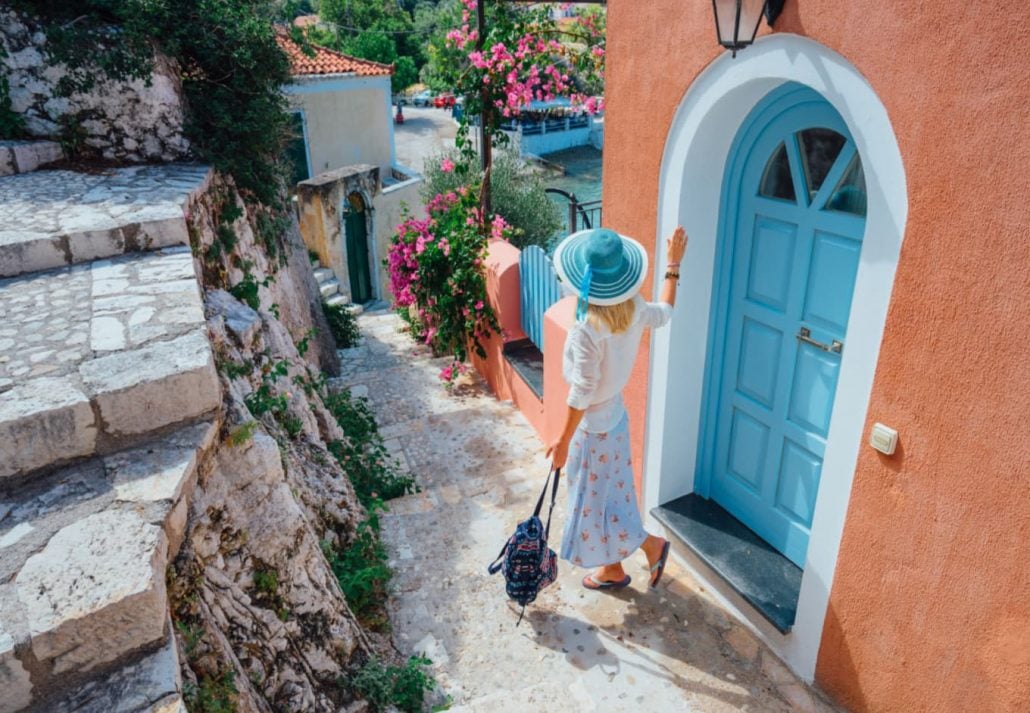 The best time to visit Greece is probably in the shoulder seasons of late Spring and early Fall. This is the time of year when the weather is most pleasant, hotel rates are lower, and there aren't any tourist crowds. The majority of locations are still open, and planes and ferry services are also widely accessible. For those wanting to swim, the sea temperatures are also quite lovely!
In addition to the amazing warm weather, Greek Orthodox Easter celebrations are another thing to look forward to in Spring. Plus, on International Museums Day (May 18th) all museums in Greece offer free entry. Don't forget to take the time to also explore the Greek islands and enjoy the breathtaking scenery.
Just like Spring, early Fall has mild weather and fewer crowds. There are still some fun events to attend including the Athens International Film Festival! If you're traveling in October, take an umbrella with you – late September and October get a bit of rain.
Peak Season: July-August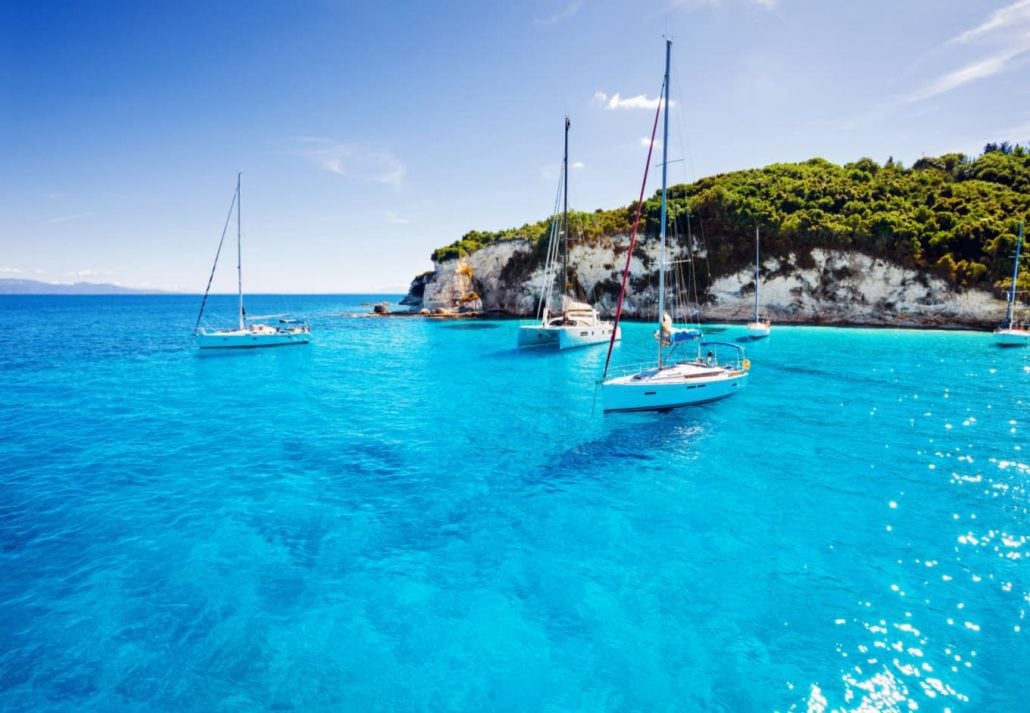 The peak season is in the summer when Athens, Santorini, Mykonos, and Rhodes are packed with tourists. The good news is that it brings frequent ferry services and vibrant nightlife. Keep in mind that the maximum temperature is often 32 °C, but it can easily reach 35 or 36 °C. If you're visiting Greece during this time, bring sunscreen and appropriate clothing for hot weather.
Recommended Read: The 5 Best Day Trips From Athens, Greece
Low Season: November-March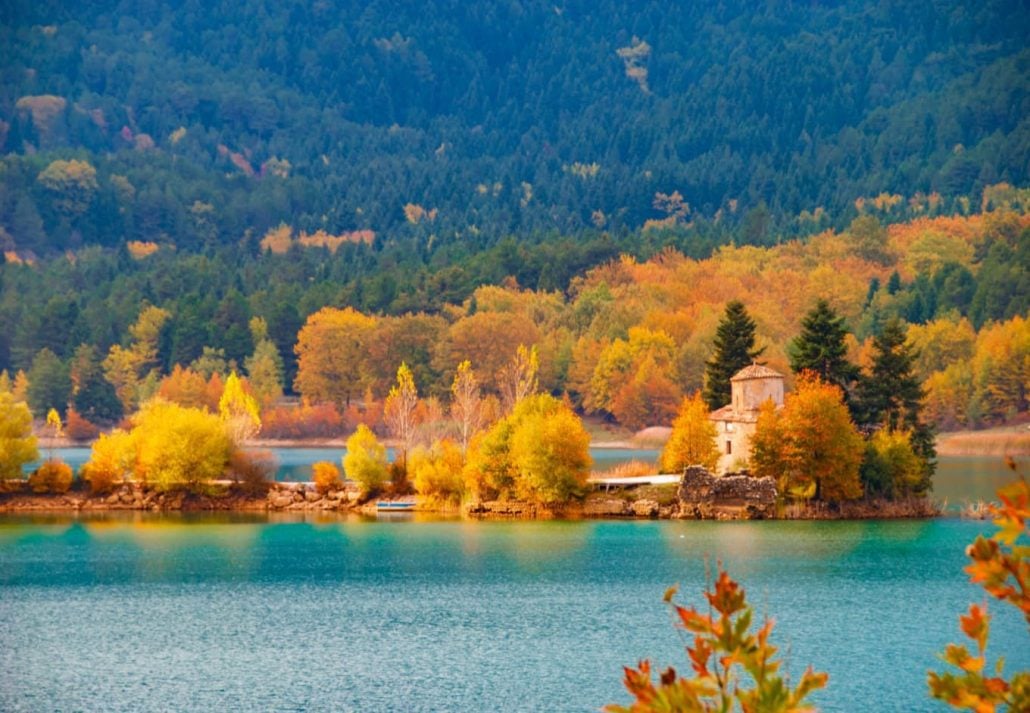 Although there are many gloomy, rainy days between early November and February, Greece's winters are mostly warm. Still, don't expect sunny weather in winter! In the mountainous parts of Greece, you could easily go skiing if you'd like to.
It's a great time of the year because flight and accommodation costs are at their lowest and there are no concerns about rubbing shoulders with tourists. Besides, you can enjoy cooler weather and a calmer environment. Remember, numerous hotels, restaurants, and attractions might be closed!
Best Time To Visit Greece
For Pleasant Weather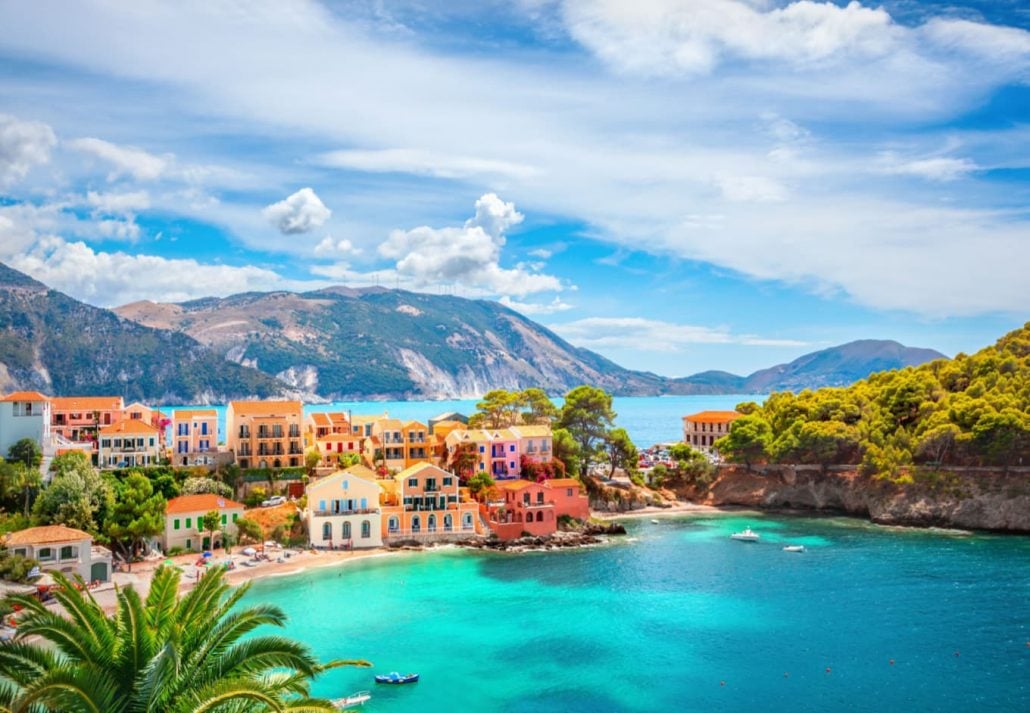 The best time of the year to visit Greece is the shoulder season. April, May, and June offer sunny days and clear blue skies! Temperatures average around 20°C in April, 25°C in May, and 30°C in June. Plus, flights and hotels are less expensive.
Recommended Read: The Best Hotels Near Acropolis Museum In Greece
For The Lowest Prices & Fewer Crowds
If you're traveling on a budget, go to Greece during the low season (November-March). It's a rewarding time to travel but has several limitations. This is not the time of year to go on a beach holiday because it's often chilly and rainy. A lot of facilities are closed, particularly on the islands. Furthermore, ferry and flight services to the islands are quite limited and there aren't many accommodation options outside of Athens. On the bright side, you can enjoy the attractions without having to worry about large crowds.
For Activities & Events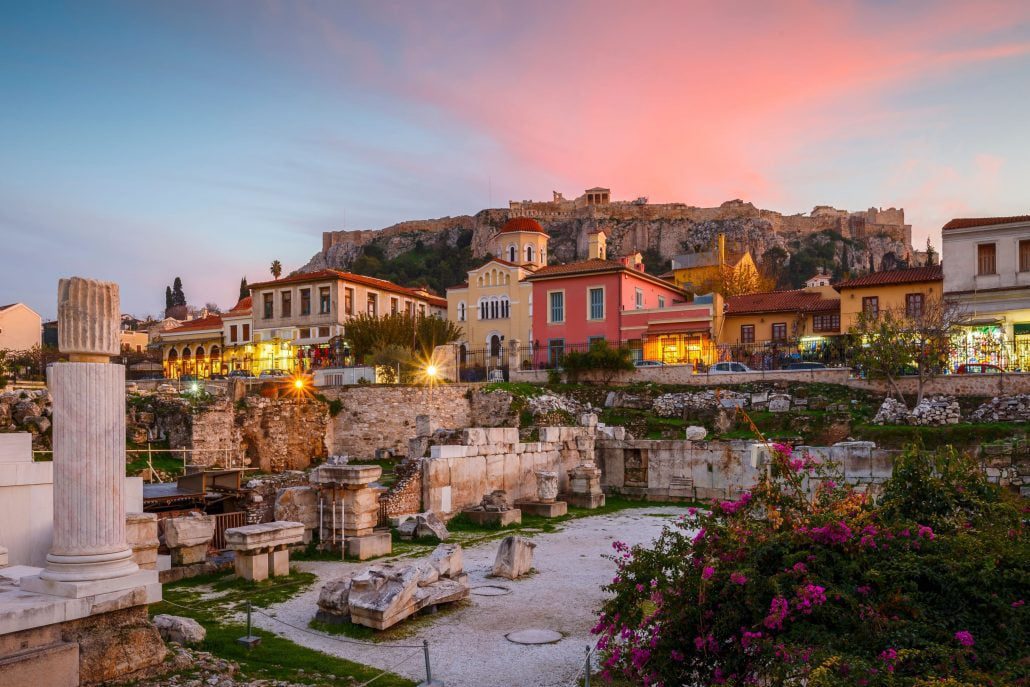 Greece has a calendar of fun and interesting events all year round. For example, January 1st is a national holiday that marks New Year's Day and celebrates Saint Basil's Day. It's characterized by gift giving and card games. There's also a Navy Week in late June that celebrates the nation's relationship with the sea. Parties and historical reenactments are held in ports and fishing communities all around Greece. In September, the entertaining Athens Festival presents more than 200 films and videos to the attendees.
FAQ
What is the best time to travel to Greece?
The ideal time to visit Greece is Spring and early Fall.
When is the rainy season in Greece?
The rainy season starts in November and ends in March.
When should I visit the Greek islands?
The best time to visit the islands is in the late Spring and early Summer – you'll have pleasant weather but fewer tourists. During the winter season, many Greek islands close their bars, restaurants, and other facilities.
What are the hottest months in Greece?
The hottest months in Greece are July and August.
What's the coldest month in Greece?
The coldest month in Greece is January.
What is the cheapest time of year to fly to Greece?
The cheapest time of year to fly to Greece is between November and March.
What's the most popular Greek island?
The most popular Greek island is probably Santorini.
What's the most important holiday in Greece?
Greek Easter is the most important holiday.
CuddlyNest provides all accommodations to all travelers at the best price. Find unlimited travel inspiration on our blog and social media channels.
You Might Also Like:
The Balkans: Health and Wellness Getaways from Croatia to Greece
The Ultimate Europe Travel Guide
Explore Europe's Offbeat Vacation Destinations
Balkan Nature Wellness Roadtrip Itinerary to Croatia and Montenegro
5 Amazing Rooftop Bars You Must See in Athens
The Best Travel Apps For Europe In 2022
7 European Drinks You Must Try