Travel apps come in handy when planning a trip to a foreign country — especially in Europe. These tools can help you with everything you can think of, from finding cheap flights and checking weather forecasts, to creating personalized travel routes and managing your trip details.
Read this blog post to find out what are the most helpful apps worth downloading before a trip to Europe.
The Best Travel Apps For Europe: Transportation Apps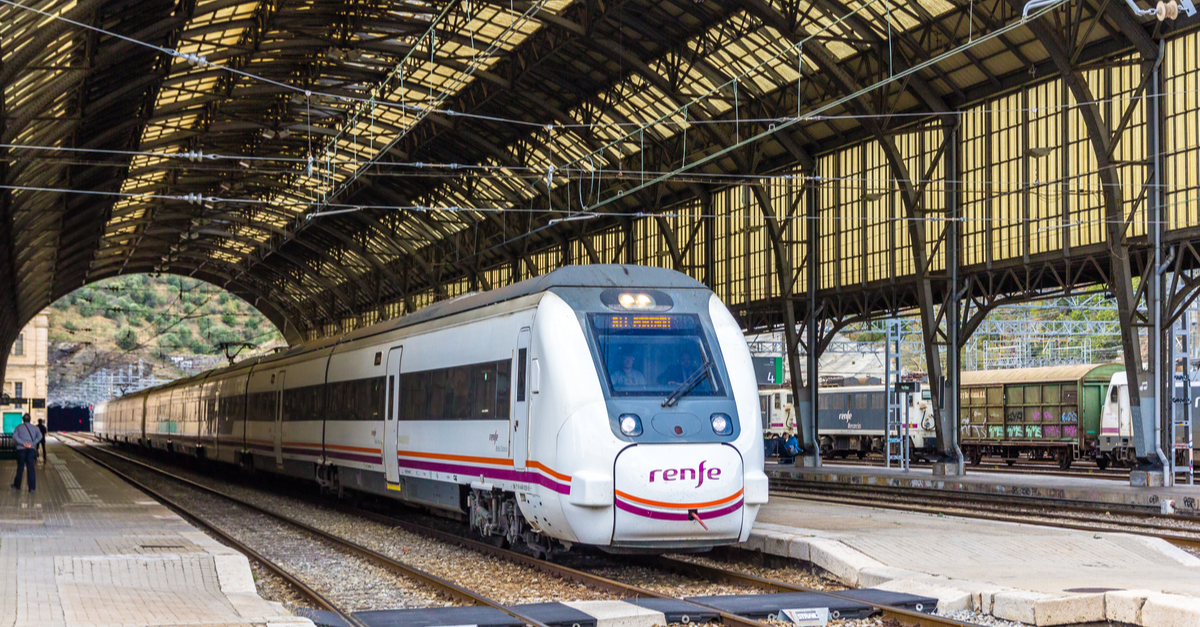 While you may have all your flights to Europe already booked, there is so much you will want to explore once you are there. Having these transportation apps handy will allow you to move throughout the continent easily and without worrying about how to get from one place to the other.
Free Now
Self-described as "Europe's largest taxi app", FREE NOW offers taxi booking in multiple countries and more than 50 European cities. It's similar to a ridesharing app, allowing travelers the convenience of ordering a taxi from the comfort of their home, and paying for rides through the app instead of cash.
BlaBlaCar
This is one of the best apps for budget travelers who want to save money when going from one place to another. BlaBlaCar is a ridesharing app that allows travelers to book a seat in someone's vehicle. It's basically like an Uber, but for longer journeys.
All you have to do is plug in your location and destination of interest, and a list of drivers and cars will appear showing what time they are going, the price per seat, and how many spots are left in the vehicle.
You can even list how much you want to speak during the ride, hence the name "blabla". If you are looking for an option to move around Europe without taking public transportation or renting your own car, this is an excellent and affordable app for it.
Overall, a handy app for those looking for affordable transportation options!
Google Maps
Google's technology for its maps application guides travelers and allows them to explore the cities without even needing free Wifi connection for roaming data. Before you leave your hotel or vacation rental, simply type in the destination you would like to go to in the Google Maps app, which will provide you with directions.
Google Maps also gives users the option of downloading offline maps, which comes in handy for those who don't want to spend a dime on data!
Even in the oldest towns and neighborhoods, you can rely on accurate real-time routes. It will make your trip to Europe much easier, and you'll never get lost while getting around again.
The Best Travel Apps For Europe: Accommodation Booking Apps
CuddlyNest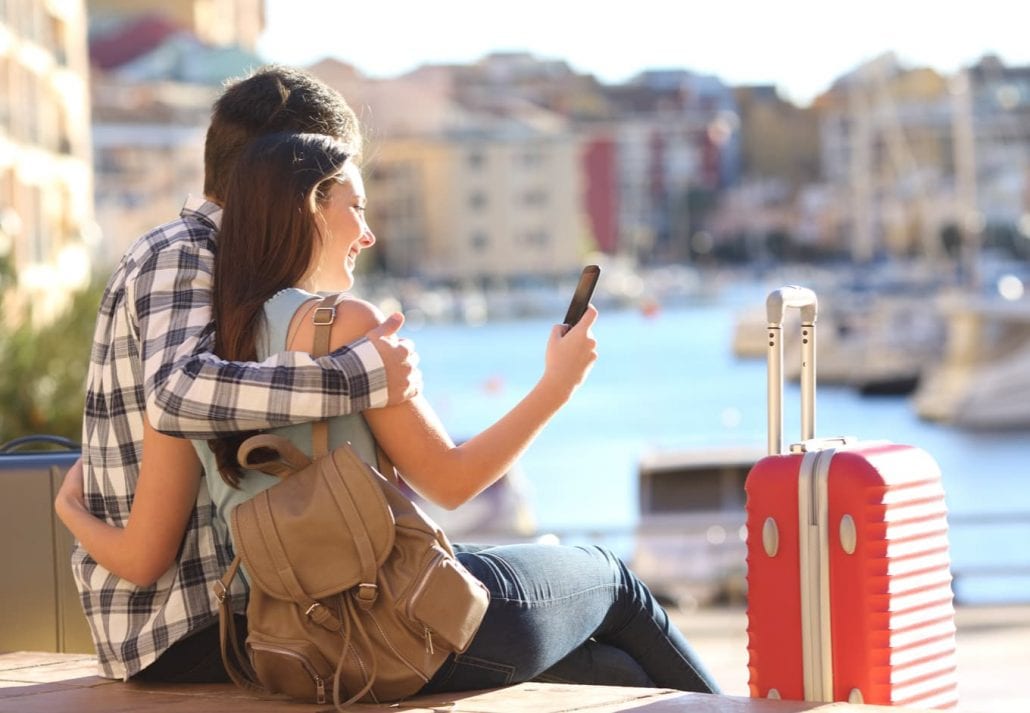 Finding a cozy stay is a must for any traveler planning a memorable trip to Europe. And this is where CuddlyNest's app comes in handy. There, you'll easily discover a wide range of properties — from hotels to villas — catering to every budget, need, and trip type.
So, whether you're looking for a budget-friendly hostel, a family-friendly vacation rental, or a high-end boutique hotel, you're sure to find it on CuddlyNest's app (available on GooglePlay).
Aside from featuring a dazzling array of properties in Europe's top cities (Rome, Barcelona, Paris, London, you name it!), CuddlyNest's smart app is free to use and easy to navigate. You just have to enter your destination of choice and select the travel dates. To find an accommodation that perfectly suits your needs, filter by trip type, budget, services, amenities, star rating, and neighborhood.
The app also allows creating custom wishlists to compare your favorite stays, chat directly with the property owner, and pay via encrypted and secure gateways — from anywhere in the world. It couldn't get any easier!
The Best Travel Apps For Europe: Communication Apps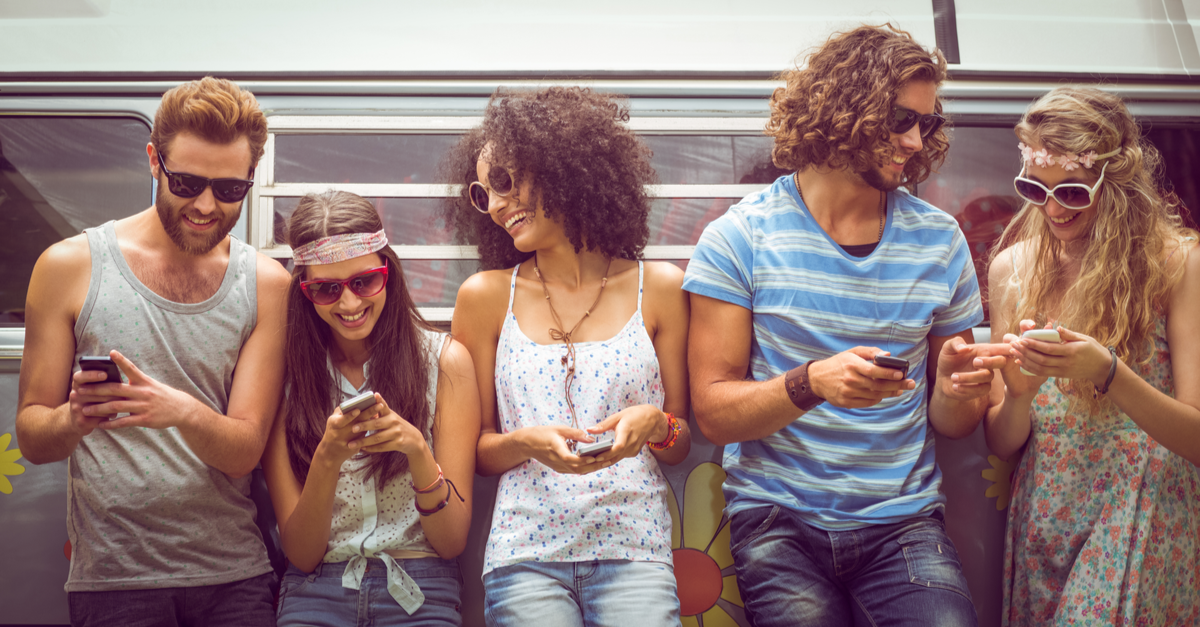 Although many travelers now make sure they have a data or roaming plan for their international getaways, these helpful communication travel apps will make sure that you remain connected during your trip to Europe.
Google Translate
Visiting a new city where you don't speak the local language might be a bit daunting sometimes. If that's the case for you, Google Translate is a great app to have on your phone, as it will not only help you say a thing or two in the language but also allows you to scan over guides and menus.
The app translates everything for you, so you won't have to worry about reading the wrong directions, instructions, or food items ever again!
Duolingo
This is one of the favorite apps for curious travelers who want to practice a new language before their next trip. Duolingo will take you from novice to expert in a matter of weeks. Learn everyday greetings, popular food dishes, and how to communicate with your new pals in no time.
The Best Travel Apps For Europe: Travel Tips Apps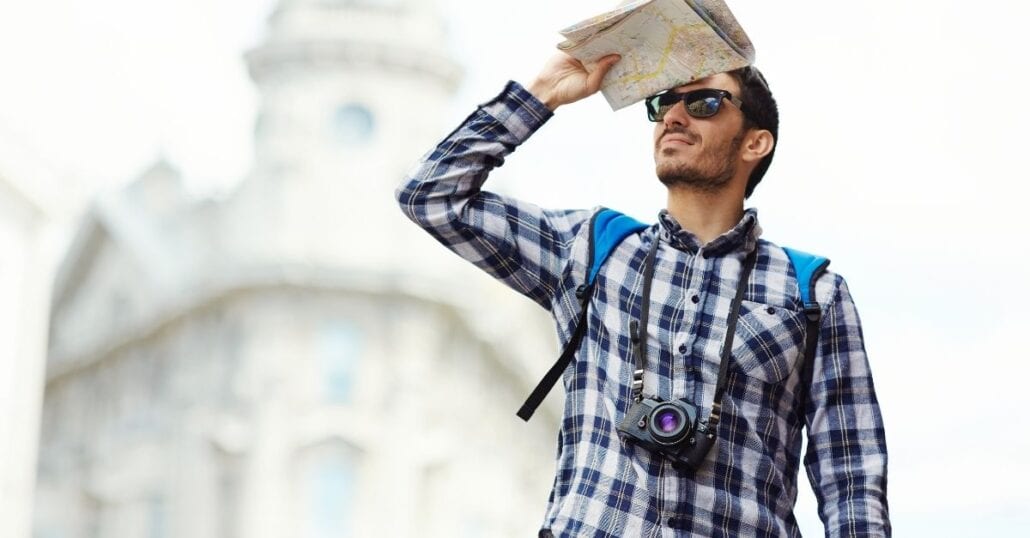 Cool Cousin
Want to find out what is the best tapas bar in Madrid? Craving some amazing pizza and not sure where to find it in Naples? Looking for the best Fado concert in Lisbon? Well, good news: there's a great and useful app that helps you with that. Creatively named "Cool Cousin", this free app gives you travel tips and unique city guides, provided by the city's coolest locals.
They describe themselves as a "decentralized travel agency", as they offer travelers personalized on-demand guidance. You just have to download the app and search for the city you're going to. Then, you can check dozens of recommendations of bars, restaurants, shops, and parks, from cool local people.
This travel app makes it easy for you to pin your favorite tips before your next trip, and create your personalized European travel guide. Cool Cousin is available for both iPhone and Android.
Triposo
Triposo is another useful app that will make your European travel much more pleasant. This mobile app uses algorithms to show users recommendations on places to go, according to the information they've shared with the app.
So the app basically mines information from different high-quality web sources, like Facebook, and provides you with tips that are sure to make your trip even more memorable.
You can find and choose hotels, attractions, activities, and restaurants and add them to your Europe bucket list. Plus, the app works offline, so all you need to do is download the guide to your smartphone. Then you'll be able to access the information without an internet connection.
Happy Cow
Happy Cow is the best app for travelers who are looking for vegetarian and vegan restaurants in their destination of choice. The restaurant listings cover more than 180 countries, and users can not only browse for options of places to eat but also read restaurant reviews and access the information offline.
The Best Travel Apps For Europe: Organization Apps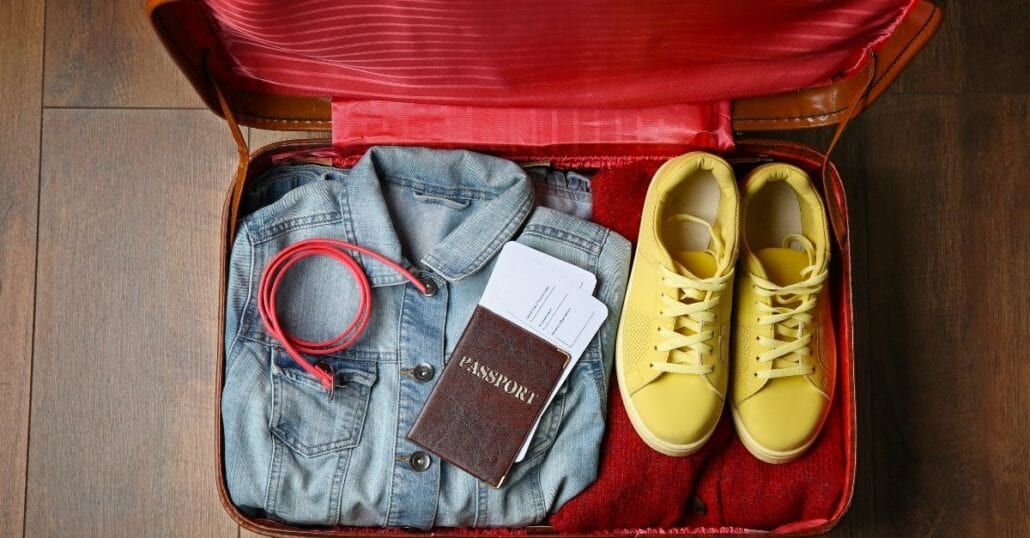 Pack Point
Few things are worse than arriving at the airport only to find out you've forgotten your passport. But, fortunately, there's an app to save you from that hassle. PackPoint is a smart packing list app, which helps you organize everything you need to pack based on your destination, local weather, and length of stay.
So basically what the app does is create your packing list according to your type of travel so you have everything you need. Let's suppose you're spending a summer in Ibiza, Spain. Available for iPhone and Android, the app will guarantee you to pack your summer essentials, such as a bathing suit, sunscreen, and sunglasses.

Read more on:
Top Packaging Tips for Travelling
What to Pack for a Sustainable Trip To Europe
The Best Travel Apps For Europe: Budget Apps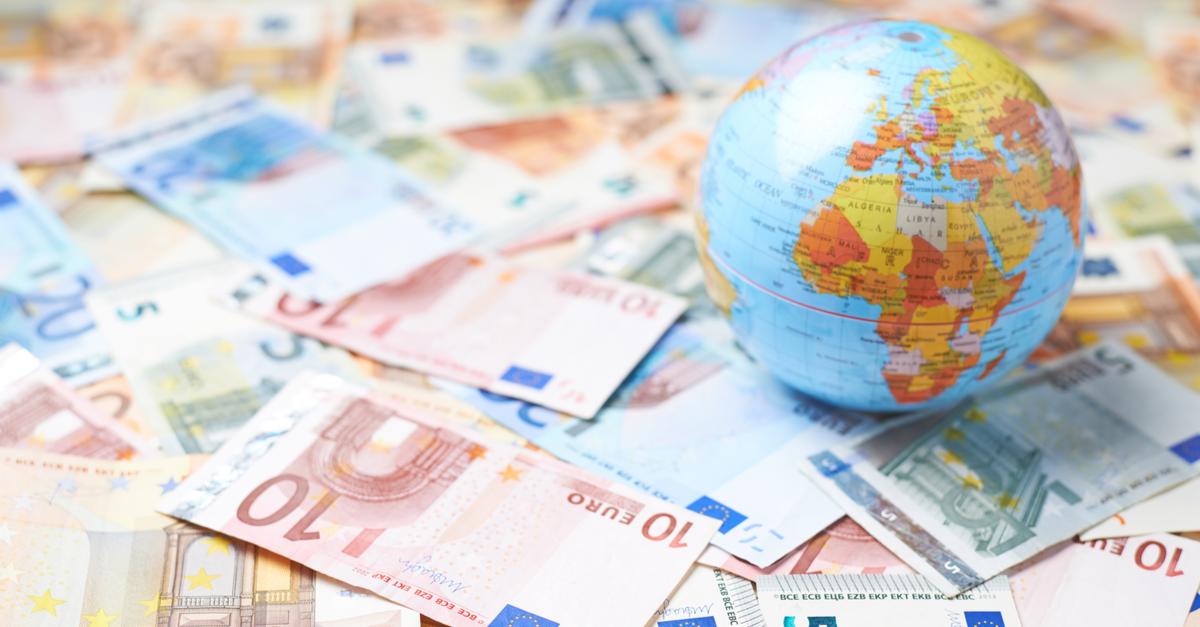 Helpful tip! Always contact your bank before your trip to let them know that you will be out of the country. Once you are there one of the most helpful Spain travel apps to have on hand are online banks and currency converters.
While you read about budget Travel Apps, You might also be interested in Budget Travel
XE Currency Converter
Showing your real-time information and changes in hundreds of currencies, XE Currency Converter will allow you to set your budget and make sure your trip spending doesn't go overboard.
This is a good app in case you're looking for a quick and easy way to make currency conversions without stressing out.
Revolut
If you want to avoid paying international fees at ATMs during your trip, Revolut is one of the best travel apps for trip banking in Spain. You can sign up for a free account, and transfer your funds into the bank which will then automatically apply the best currency possible. It's that easy.
Whether for your trip to Spain or future trips elsewhere, your account with Revolut won't expire, and you won't have to pay fees to maintain your account. All you need to do is one small transfer when creating your account, and you will be all set for your journey in Spain.
Tricount
Tricount helps you manage your expenses on the go, and it's one of the best Spain travel apps when it comes to expenses. You and your friends or family just have to download the app, and everyone can input their own expenses (museums, hotel booking, restaurants, transportation, and more). All the inputted amounts become visible to the group, and the app does the calculations to determine who owes what.
The great thing is that, after downloading this app, which is available for iPhone and Android, you'll never have problems with splitting your bills with friends during a trip again. All you'll have to worry about is eating good food, drinking superb wine, and enjoying what Spain has to offer.
---
Be sure to let us know what travel apps you have downloaded for your future getaway in Europe. We can't wait to explore the Iberian Peninsula with you!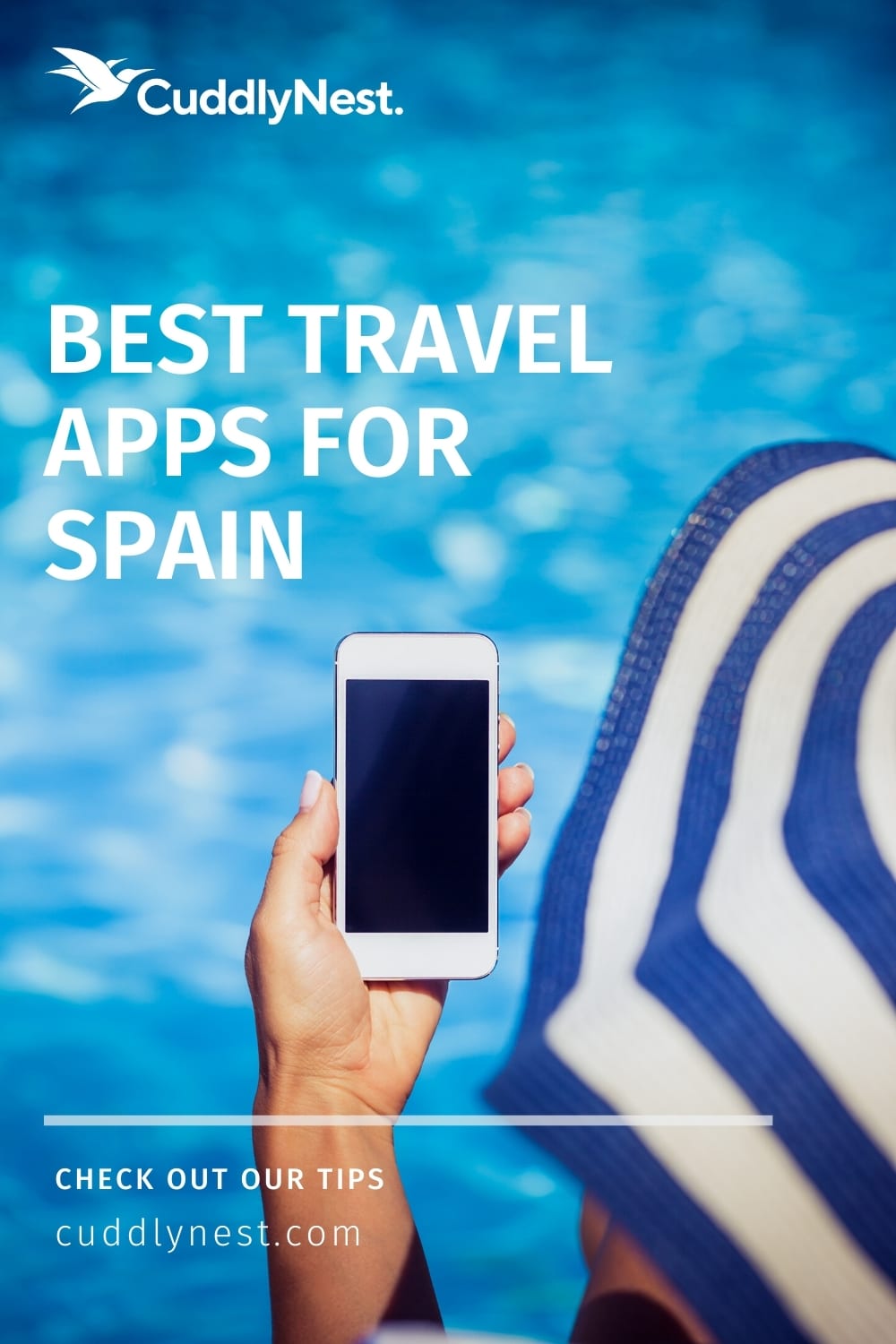 Recommended Reads:

Barcelona Tourist Attractions
Places to visit in Spain
La Tomatina
Eating Tapas In Granada, Spain
Vegan Restaurants Alicante Spain
Spanish Festivals
Best Spanish Cheese
Things to do in Lobos Island Spain
Honeymoons Spain
Adventure in Spain
Things to do in Madrid Spain
Spain Road Trips