Holiday in Europe in 2019 is no more about seeing the most touristic cities. But what about visiting tourist-crowded Ancient Greek ruins in Athens, or eating gelato in Rome and taking a boat ride in Venice channels? How sustainable is that?
In order to be a responsible traveller, you can start with the packing list. Zero waste travel ideas, plastic-free life and green holiday is a great idea – and a simple change.
Whether you camp in the German Black Forest with friends or stay at picturesque Croatian village, there is a way to travel smarter, lighter, and more considerate.
Packing List for Sustainable Holiday

Sustainable Travel Packing: 
Cosmetics
With some simple switches and recipes, you can travel with no waste. Take a jar of coconut oil, and soda and prepare well in advance. Choose a crystal stick over the regular deodorant, and make your own refreshing mint body spray. Use essentials oils to keep fresh when visiting Southern Spain or Italy. Get your bamboo toothbrush and razor with interchangeable parts. Use a natural sponge and lava for scrubbing –  and you are good to go!
What to Pack in Cosmetics Bag:
Bamboo Toothbrush

Wooden hairbrush

Steel razor

Stainless steel nail clippers

Stainless steel tweezers

Biodegradable shampoo soap

Natural sponge 

Soda and mud 
Sustainable Travel Packing List: 
Clothing
The best way to be more sustainable is to pack less and go with the basics. Mix and match your pieces in a different climate with less luggage taken on board. Added bonus? There is no way you will go shopping aimlessly if you have no luggage space!

Sustainable Travel Essentials: 
Electronics 
You only need the basics if any. Remember that unplugging is the most important to relax from your city stress! So, unless you need to catch up on work, better leave your PC and tablets at home.
Pro tip? Take your analogue film camera and discover the new way of taking pictures. If you prefer a more authentic way of capturing the moments, try out sketching city scenes or scrapbooking.
Essentials to Bring:
Phone

Camera 
Sustainable Travel Tips: Eating and Cooking
Being zero waste does not always mean that you have to stay with restaurant meals. Quite the opposite, if take your own utensils and use no plastic while eating on the street.
What to Pack:
Travel Knife

Travel utensil set

Water bottle

Water purifier tablets

Fruit and vegetable mesh bags for shopping
Even if you do not consider yourself to be a green thinker, then packing more lightly and more considerate will always come with its perks. Smaller luggage sizes, also less stress with finding the right conditioner in the Vietnamese grocery store, and fewer problems with getting a plastic-free street food on the streets of Istanbul.
Want to share the tips? Pin this: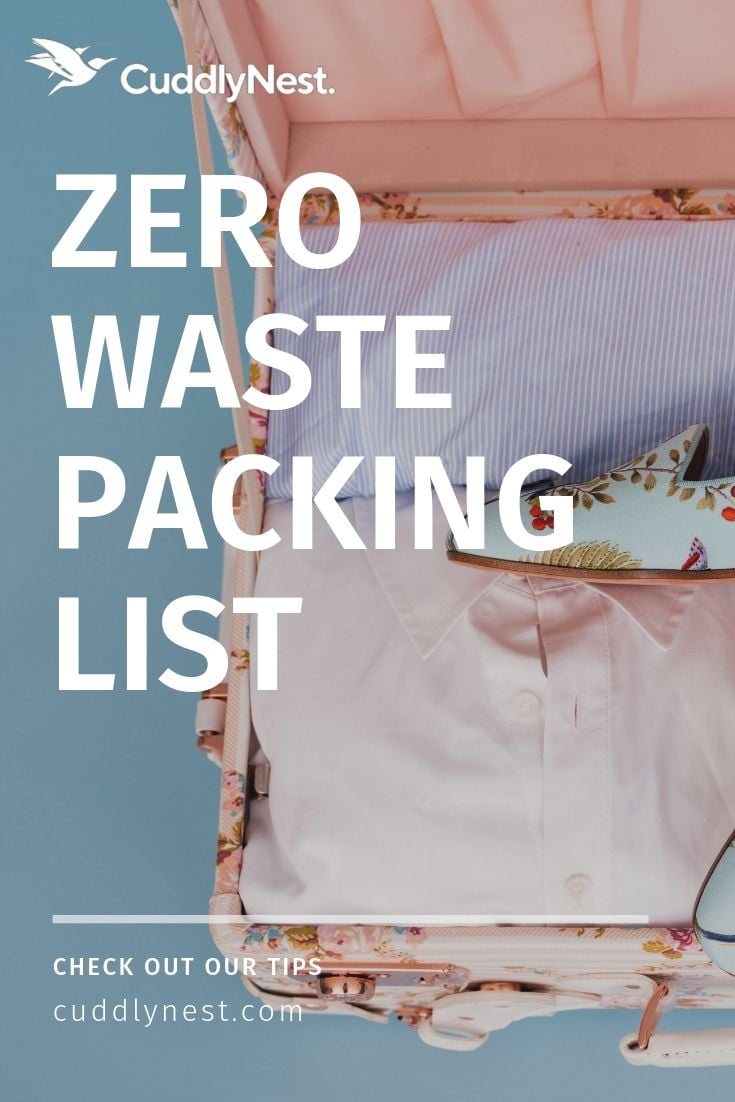 https://www.cuddlynest.com/blog/wp-content/uploads/2019/07/2-5.jpg
894
1700
2019-07-08 15:00:51
2019-08-03 13:52:12
What to Pack for Sustainable Europe Holiday