When you're visiting a new place like Croatia, you'll likely want to fit in. What the locals traditionally do here, as well as what they eat and drink is important information to consider before booking your trip.
First things first – The best time to visit Croatia is in June and September. Although many tourists flock to Croatia in July and August, the busiest time is not always recommended to be the best time to visit. The reasons June and September are the best times to go is because there are fewer people, meaning fewer traffic jams, fewer crowded beaches, and certainly no long queues. Not to mention, the weather is still warm around this time and prices tend to be more affordable. It's usually even still warm enough to take a swim in the sea! So, now that you know the best times to schedule your trip, let's get into the other essentials you should know about.
Croatian Food
The food in Croatia is not only tasty, but fresh and locally-sourced as well. Inland locals tend to eat large amounts of meat, but in the more coastal regions, the food consists of fish and other types of seafood. Try some dry-aged beef in an inland town like Osijek, or get your seafood fix at a fishery in Zadar.
Visit here to get some ideas on Croatian food.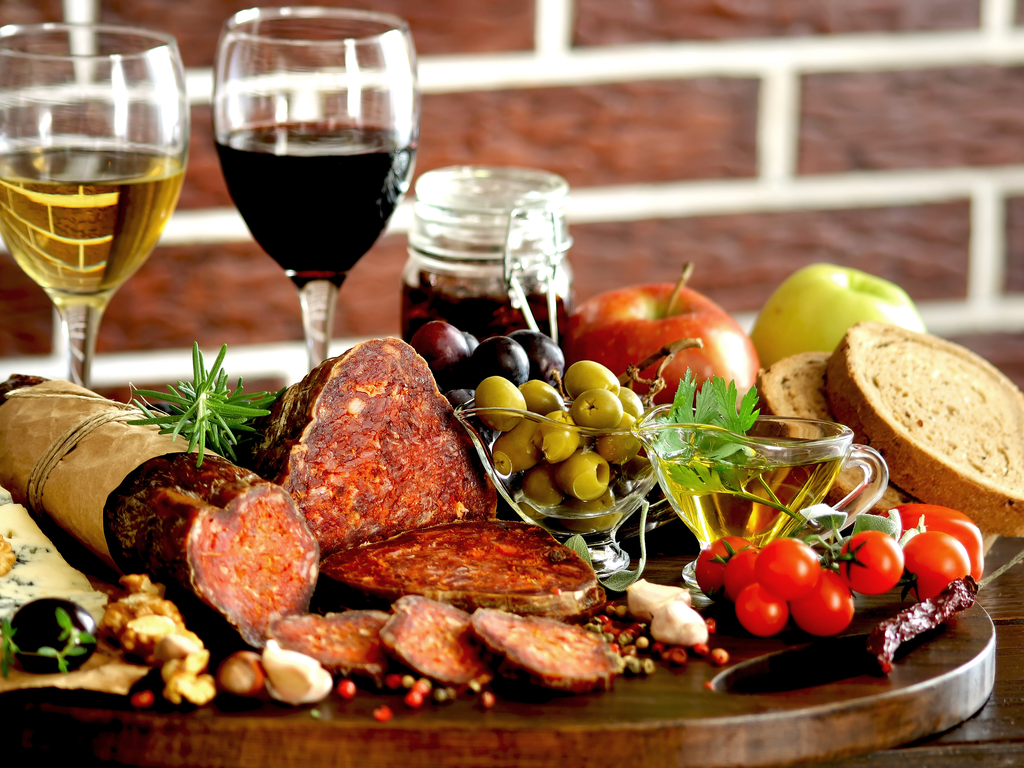 What About Drinks in Croatia?
If you're concerned about catching something nasty from drinking tap water, there's no need to worry. Just like in the United States, drinking tap water in Croatia is completely safe. However, if you're like most people, you may be used to drinking bottled water. Make sure to keep in mind that drinking bottled water exclusively can be extremely expensive.
Many people enjoy sitting back, relaxing, and sipping on their favorite alcohol at times. If you're bringing a guest, it's good to know that there is no minimum legal drinking age in Croatia, but the minimum age to purchase alcohol is 18-years-old. Travelers of any age can enjoy the local drinking scene, but make sure to use your best judgment. As far as alcoholic drinks go, you'll find that wines, spirits, and beer are all extremely popular. Any traveler is of legal drinking age here, so enjoy the plethora of options no matter what age group your group is!
If you're looking for a unique dive into Croatian drinking culture, you should have a look at some old-age Croatian wineries. During the last couple of decades, several small family-run wineries paved the way for great quality wines that are made with indigenous grape selections, such as Malvazija, known as a dry white wine that is produced in Istria. In this day and age, the country has become a unique destination for a cultural wine experience for travelers of any age to enjoy.
If you enjoy drinking beer, you'll fit right in with the locals – they are very fond of drinking beer themselves. Unfortunately, though, you won't find such an exciting array of beer choices that you may find in your hometown. The most mass-produced beers in Croatia are Ozujsko and Karlovacko, and they are both light lagers. However, no matter your age, you can expect to have a great night drinking with the local populace.
Spirits are also well-enjoyed by the locals of any drinking age, and they come with several flavors. In Croatia, they are called rakija. They are usually made with grapes and have special flavors added. There are multiple options for those who prefer drinking spirits over wine or beer to find something they'll enjoy, no matter their age.
It's also useful to be aware that, unlike the United States, there is no legal age or law about the legal drinking age in public. While you're unlikely to find obnoxious drinking behavior in public places, make sure to keep an eye on your younger-age guests if they do decide to partake in drinking alcohol. Also, drunk-driving laws are very strict, so make sure to plan ahead and take a taxi or get to places on foot if you have alcohol included in your plan.
Ultimately, without drinking, your trip to Croatia would be incomplete. Travelers of any age can enjoy the cultural individuality that the country's drinking scene offers. Croatians are proud people, and they pride themselves on their drinking history and the expertise that has come with it. So no matter your age or drinking preference, the country will have something for you.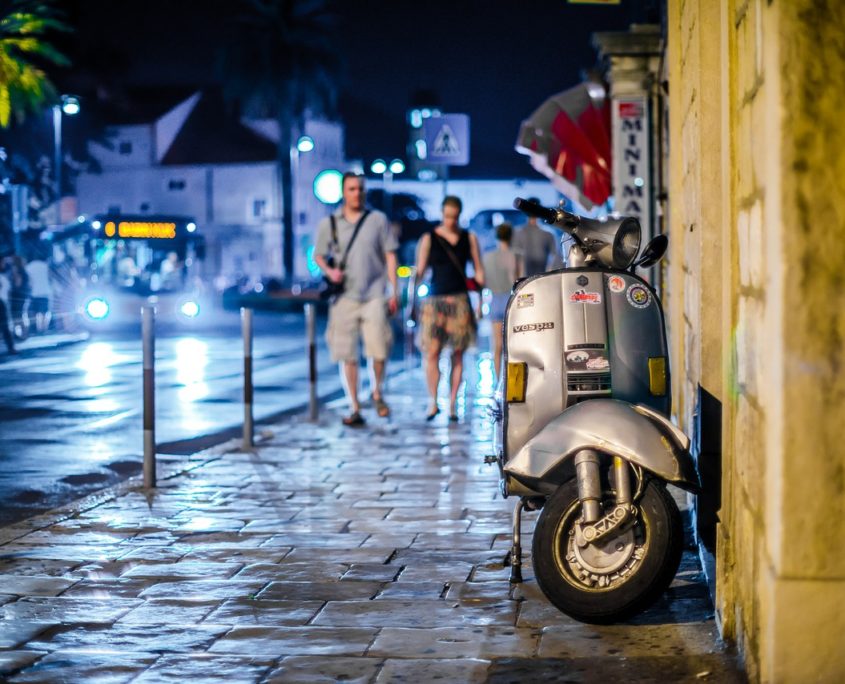 How About Some Fun Things to Do?
Sure, eating and drinking a little bit is always relaxing, but what about some fun things for travelers of any age to do? And what if some of your guests are not of legal drinking age? What do the locals enjoy? Just make sure you're not drinking too much to enjoy these activities with your younger-age guests safely.
Cruises, Water Tours, and Sailing
Dubrovnik Elafiti Islands Cruise
If you're up for an 8-hour cruise around the Elafitis Islands, this is a must. Travelers of any age will be able to explore the village of Sudurad and visit the Elafiti Islands of Kolocep, Sipan, and Lopud. Top it off with a simple lunch and drinking some refreshing beverages.
Small-Group Blue Cave Five Islands Snorkeling and Swimming
Taking just one single-day trip can allow you to experience an amazing Dalmatian coast adventure. This will also give you the ability to visit famous sites including Hvar Town, the Blue Lagoon, the Blue and Green Caves, and Stiniva Beach.
Blue Cave and 6 Island Tour
Not only will you be able to travel from Split to the majestic island of Hvar and explore the Blue Cave on this trip, but tourists of any age will be able to enjoy some free wine tasting as well.
Tours and Sightseeing
Dubrovnik Old Town 1.5 Hour Discovery Tour
When jumping on this discovery tour, you will be able to view the hidden gems and main sights. Not to mention, you will be able to embark on ancient tales about Dubrovnik, such as when it was one of the world's most flourishing port cities.
Dubrovnik Combo Old Town Tour and Cable Car Ride
Don't miss out on the potential gorgeous views when you visit Croatia. Take advantage of this spectacular opportunity and book this straight away. Your draw will likely drop as you go over Mt. Srd, which towers over the city.
Water Sports
Kayaking
Whether you already love kayaking or have always wanted to try it, you'll love the Dubrovnik Sea Kayak Tour. This is a 2.5 to 3-hour sea kayak tour that comes with a guide. As you paddle away from a beach to Lokrum, you will be in "awe" over the 900-year-old city walls. What's better than getting to know the landmarks in Dubrovnik from a kayak?
Scuba Diving
This is the perfect water sport for all ages and skill levels. See native wildlife up close in their natural environment. Whether you're alone, with a friend, or with your family, this is a great adventure to go on.
Have you ever visited Croatia? If so, how was your experience? We'd love to know!
Browse. Book. Stay.
CuddlyNest provides all accommodations to all travelers at the best price. Find unlimited travel inspiration on our blog and social media channels.