In our previous blog post, nature travels took us to Croatia and Montenegro. From the beaches and 19th-century spas to the islands with legendary sites, there is so much to do, see, and enjoy during a Balkan getaway. Visits to Albanian and Greek natural parks offer so much to indulge in. From the freshwater to the smells of olive trees, you will want to soak up all the health and wellness benefits forever. When taking your trip off the beaten path, you too can find luxurious hideaways with less populated areas to explore and discover freely. First, start planning where to go!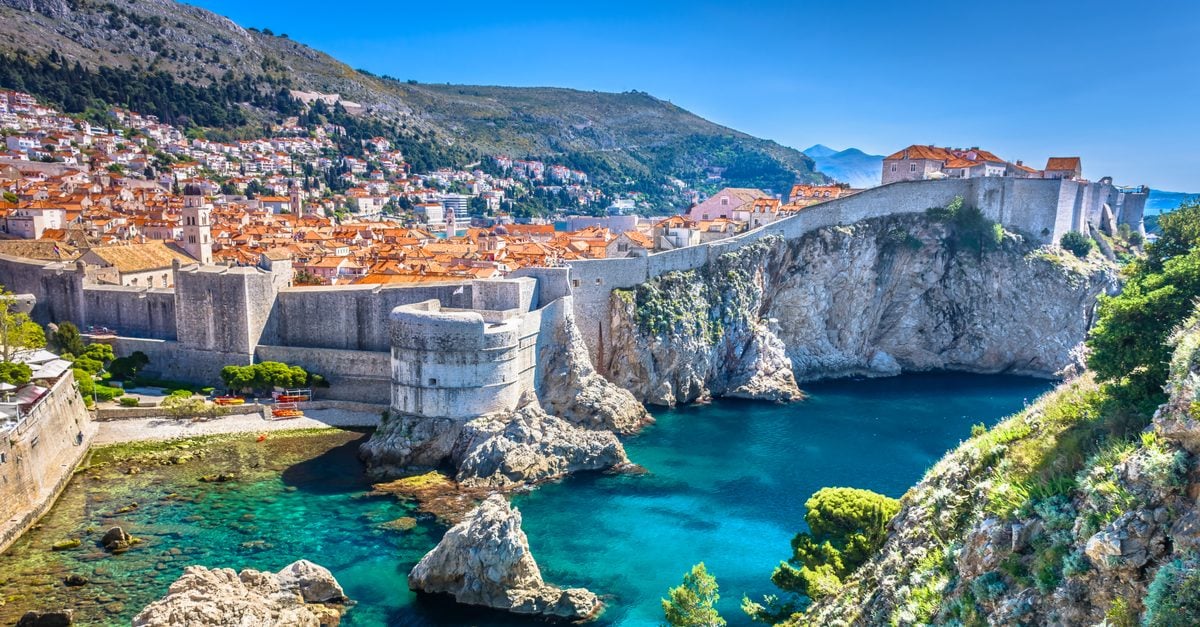 Albania and Greece Wellness and Health Itinerary:
Albania is well known for its lush nature, green woods, and blue pristine sea. The country has so much to offer when it comes to pampering visitors with massages and world-class spa experiences. The best part is, you can indulge in a fraction of the cost you would spend elsewhere in Europe. As for Greece, the best way to take care of your mind and body is to soak up all the Vitamin D on the beaches, and diving in the pristine blue Ionian Sea. If there is one thing we know if your health can benefit immensely from an outdoor getaway.
Best Spas and Wellness Centers in Albania:
As for the best spa and wellness centers in Albania, tourists have a wide selection to choose from. While many are located in Albania's capital city, Tirana, there are several locations offering the same wellness experience in areas near the sea. Make a trip out of it and book an overnight spa to give you an extra dose of relaxation.
As for other retreat options, visitors can find several near the natural parks. Senior-friendly and accessible tourist wellness and spiritual meditation retreats are growing in this region. There are even Italian and English-speaking beachfront yoga retreats in Durres you won't want to miss. Daily organic meals and yoga meditation can seriously up your tranquillity and help you hit the reset button. Are you looking to stay within your budget? Go and volunteer in Albania to enjoy the luxurious nature without spending anything on accommodation in exchange for lending a helping hand.
Best Yoga and Spiritual Retreats in Greece:
Greece offers just as many experiences if not more. We suggest doing your research to find the offbeat locations. Many websites will direct you to Greece's more populated touristic cities upon first glance. However, there are so many secluded areas you will want to see first. Several yogini ashrams host retreats every summer with travelers and yogis coming to achieve spiritual awakening from all over the world. It is a once-in-a-lifetime experience that will work wonders for your soul.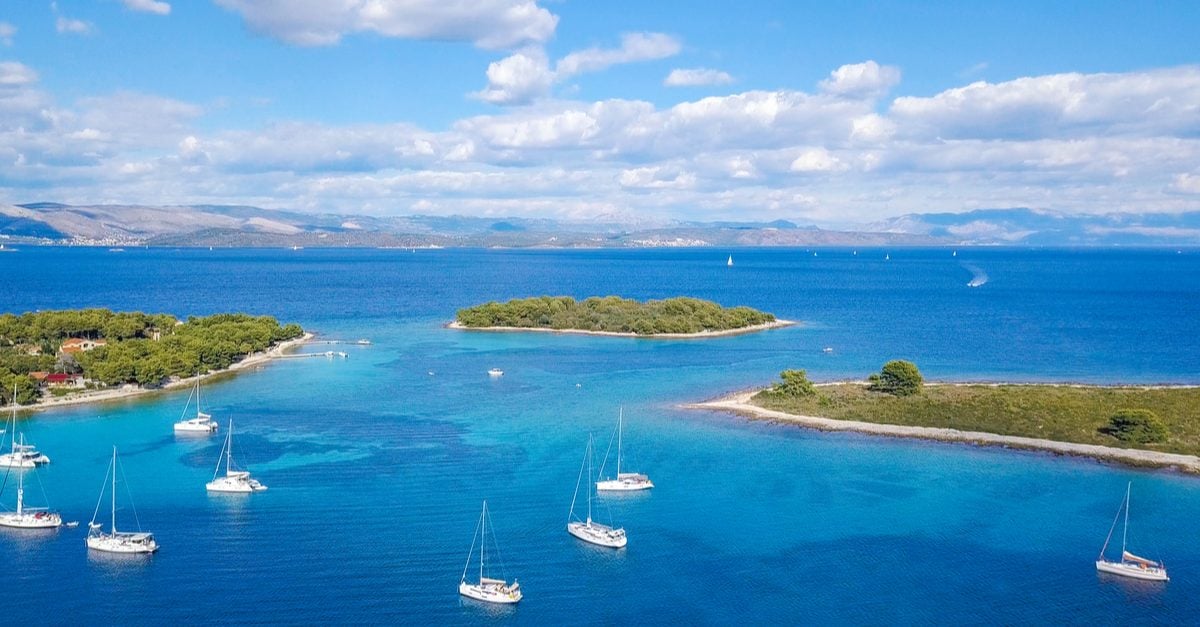 Greek Health and Wellness History:
Therapeutical bathing and wellness retreats date back to prehistoric times starting with the Babylonians and Egyptians. However, the earliest Western descriptions of these health and wellness retreats come from Greece. Public baths and showers were meant for relaxation and personal hygiene. However, the Greeks believed the natural springs and tidal pools had a sacred power of healing, as told in Greek mythology. People come from all over the world to take a dive into these natural springs. You will leave feeling healed and rejuvenated. Where do we sign up?
Now that you know everything from the history of wellness retreats to the best places for a massage, it's time to hit the road.
Buna River-Velipoja Protected Landscape in Albania, Velipojë:
The Buna River, or Bojana, of the South Western Balkans, is an important river containing the most important wetlands in the Eastern Meditteranean. To get the best views, we recommend hiking on the coastal wetlands. Not only you will gaze upon the relaxing waters of the river, but also the estuary of Drin, and the lagoon of Villani. The gulf of Viluni runs across the city of Velipojë alongside the Adriatic Sea. It is one of the most beautiful sights one will see in their lifetime. To get from Skadar to Velipojë, it will take 40 minutes by car. There is no public transport, as the area is far from the main cities. Thus, CuddlyNest experts suggest renting a car in Albania to allow you to experience one of the best views and peaceful road trips during your vacation.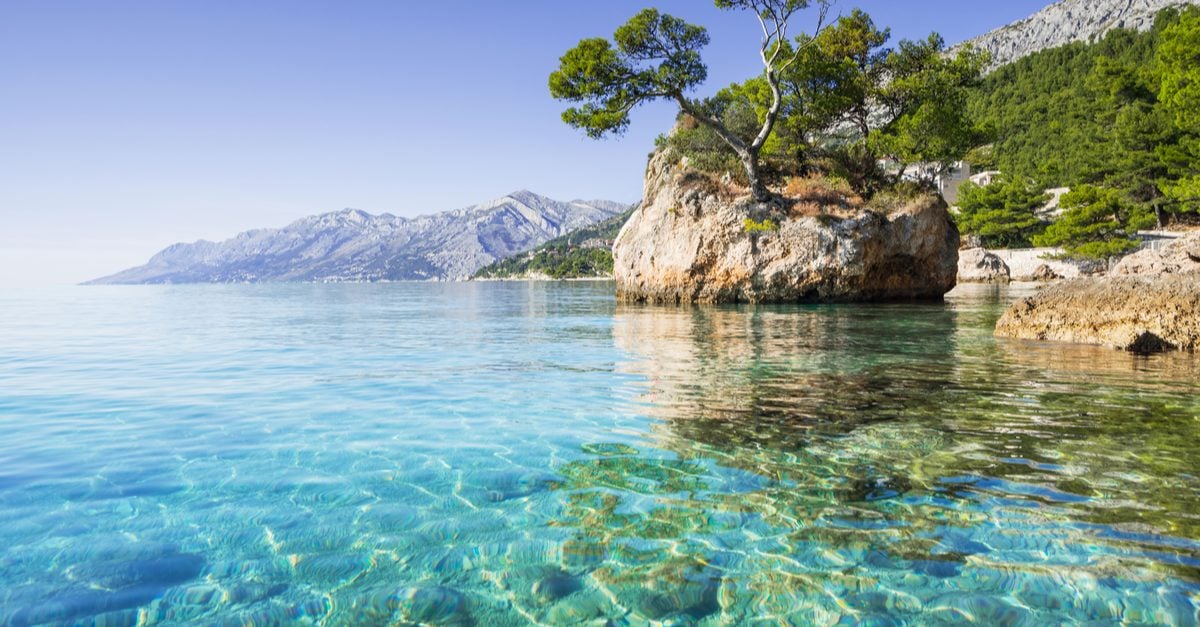 Kunë-Vain-Tale Nature Park
You do not want to miss taking a drive through the nature reserve Rezervati Kunë-Vain-Tale on your way to Greece. From the beautiful Illyrian forests to Mediterranean woodlands, the nature reserve is one of the most biologically diverse areas in Albania. With more than 277 species of plants, 23 species of mammals, 196 species of birds, and many more insects and fish, flora and fauna are abundant. Take your yoga mat, hiking boots, a warm sweater, and a hammock, and go explore the beautiful nature with lakes. The walking paths are so secluded that you will feel like the only people there. Your mind will thank you for the peace and serenity.
Durrës, Albania:
Durres, Albania is one of the most beautiful and historically rich cities. As the second-largest city and a summertime resort paradise, it also has the largest port in the Adriatic Sea, connecting well with Italy and Greece. No matter your destination, when coming to Durrës, you should visit the ancient remains. Although there are not many left from the Ancient Roman times, the Durrës Amphitheatre built in the 2nd century AD is definitely a must-visit. You will find all types of architecture in Durres. From Illyrian to Greek, Roman, and even Italian architecture, Durres is definitely worth a stay for a day or two. Make sure to go to the Royal Villa of Durrës, among other museums for an extra cultural experience.
Vjosë-Nartë:
To go further from Durres to Vjose Narte, you will ride through the beautiful Divjaka-Karavasta National Park. The natural park has the largest lagoon in Albania, and one of the largest in the Mediterranean Sea. The Karavasta Lagoon, in Albanian, Laguna e Karavastasë is also a very popular location for bird-watching and camping. Once in Vjose Narte, though, you will need to find the Narta Lagoon and the famous "Land of Eagles and Castles." Ecotourism is very important in Albania and the Balkans. This region is the best place to go for eco-tourism enthusiasts and slow travel supporters.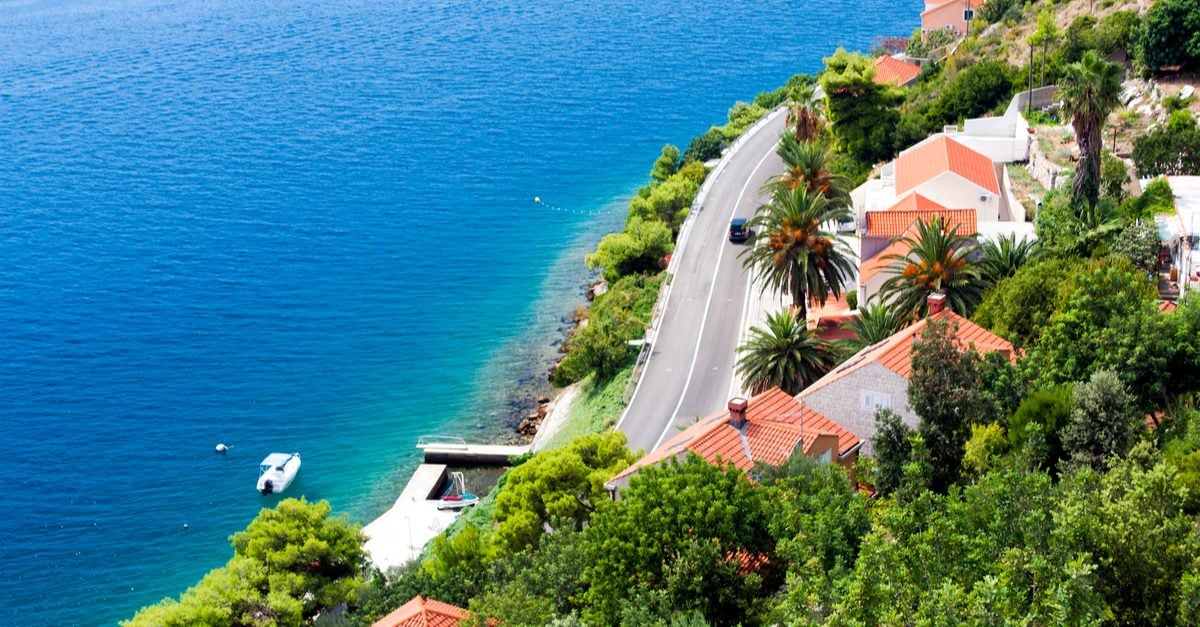 Vlorë:
Without Vlora or Vlorë, the Albania travel destination guide would not be complete. Lying on the foothills of the mountains at the Strait of Otranto, the city belonged to ancient Greece. Tourists can indulge at the beach in the Gijpe Canyon, Zvërnec Island, and House if Ismail Bej Vlora. It will add to your experience of Vlora. The bay of Vlora is also considered the frontier between Adriatic and Ionian Seas. The island of Sazan so close, it is a good idea to go there for a couple of hours. Vlora weather is one of the best in Albania, and you cannot really go wrong when there are 300 sunny days per year.
Sarandë:
Sarande offers a historical sightseeing experience unlike any other. There are plenty of medieval areas to explore around the Albanian Riviera. Start by visiting Lëkurësi Castle and Monastery of 40 Saints. Book a boat tour in the afternoon to enjoy a leisurely ride around the sea. The best ways to travel around is by bus and ferry boat. You can get to Patras from Sarande in a 4-hour drive. If you are traveling with a group consider travel by bus. Patras city is quite large, therefore it is safer to have some backup options. You can't miss exploring the entire metropolis.
Browse. Book. Stay.
CuddlyNest provides all accommodations to all travelers at the best price. Find unlimited travel inspiration on our blog and social media channels.
You might also like:
Health Benefits Of Skiing
Importance of Holidays on Health
Health and Wellness Getaways from Croatia to Greece