We can all agree that holidays are the absolute best. They are a time when our body, mind, and soul, can take a break to reset. It0s the perfect time to disconnect from our busy lives and unwanted stress and worry. Holidays have become a basic necessity in our society and there is a good reason for it. Studies have shown that taking a vacation is very important for maintaining our health. Let's learn how so that when our next vacation rolls around we can enjoy them completely. 
Health Studies:
Several studies have been done over the years to understand the effects holidays have on our mind and body. In one study, a group of participants was divided into two groups. The first group continued with their everyday routine, while the second group took a two-week trip to various destinations. One of those destinations included  Thailand, which is very well known for offering adventure and relaxation. After these two weeks, the groups were evaluated on how they felt. The results determined that holidays have a direct impact on decreasing blood pressure, improving sleep quality, preventing cardiovascular problems, as well as considerably reducing stress levels.
1. Decreased blood pressure
Following the study, the group that took the vacation had decreased their blood pressure by an average of 6%. Those who continued with their normal routine did not see any difference. Therefore, for people suffering from high blood pressure, a quick fix is to set some time aside for relaxation. Even if you take a staycation or quick weekend trip, the benefits can still help in your everyday life. Creating a habit of relaxing will allow you to add this to your routine and can aid in decreasing your blood pressure over an extended period of time. 
2. Better sleep quality
People can improve sleep quality by up to 17% during vacation. Better sleep leads to less stress, and less stress leads to a healthier lifestyle. This is crucial as the hours of sleep and the quality determines how your body functions. People sleep significantly more during vacations allowing their body to reset.
3. Healthy heart
In another study conducted by the University of Pittsburgh, researcher Karen Mathews studied approximately 9,000 men between the ages of 35 and 57 who were monitored for 9 years. Each of these men was at high risk for coronary heart disease. The conclusions of this study were very clear. The participants who did not take vacations annually were 32% more likely to die from a heart attack.
In addition, the University of New York confirms that men who take vacations reduce their chance of dying from any cause by 20%, and their risk of death from heart disease up to 30%. Various investigations have also concluded that vacations are even more beneficial for women than for men. According to a study conducted in 2005 by the Marshfield Clinic in Wisconsin, women who take vacations less than once every two years are more likely to suffer from depression. In addition, those who do not vacation frequently are about eight times more likely to develop coronary heart disease or suffer a heart attack. One could make the argument that vacations save lives. 
4. Reduce stress levels
An investigation done by the Arizona Department of Health Services concluded that women who take vacations frequently are less likely to be tense, depressed, or tired. These psychological benefits lead to a higher quality of life also produce better work performance. By setting time aside to catch up on reading, taking a walk, or even taking a bath will allow your body to be distracted from stress and anxiety. The perfect time to do each of these things is while on a holiday break. Call your girlfriends and organize a wellness getaway that will leave you feeling fresh and rejuvenated. A healthier happier mind leads to more productivity and the ability to achieve.
In case you need further convincing that vacations and a healthy lifestyle go hand in hand, studies show that long term effects can be an increase in a better mood and even weight loss. Another study determined that vacations can cause a drop in glucose levels, thereby reducing the risk of obesity and diabetes. Check out these tips for healthier holidays before you begin planning. Your vacation may just be the thing that changes your life. You can start making your health a priority, today, by planning a trip with Cuddlynest.
---
Did you enjoy this article? Find more tips and guides for planning your future getaway on the CuddlyNest blog and social media channels.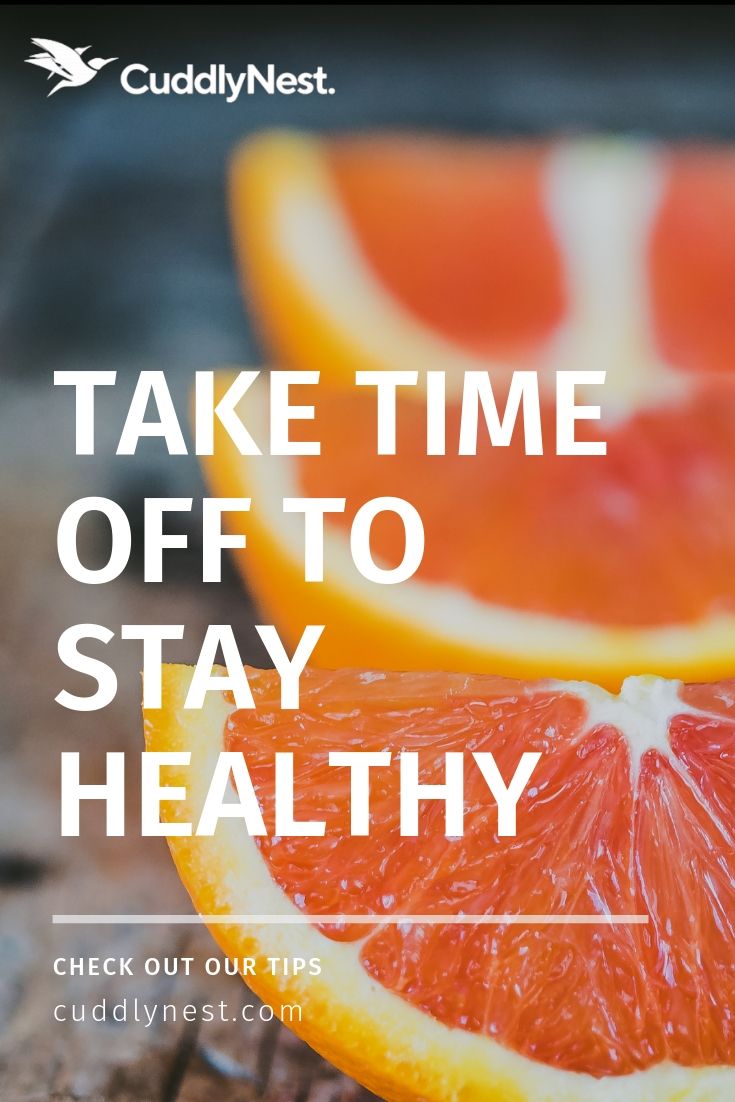 Browse. Book. Stay.
CuddlyNest provides all accommodations to all travelers at an unbeatable price. Find unlimited travel inspiration on our blog and social media channels. 
https://www.cuddlynest.com/blog/wp-content/uploads/2018/08/Resting-and-Relaxing-on-Vacation.png
627
1200
2018-08-17 07:43:52
2020-07-07 15:53:50
Why Holidays are so Important for our Health