This fall is an amazing opportunity to embark on a staycation. You heard that right. Staycations allow travelers to explore their own cities, states, or countries and discover what their own backyard has to offer. As domestic tourism continues to rise this year, the tourism industry is helping create the idea that just because you can't travel far does not mean you can't travel. So let's find out what our home away from home can teach us about the world, and why you need to embark on a staycation this summer.
What it Means to Staycation
This trending style of vacationing is actually not a new concept at all. Many times when people want to have a quick getaway without going very far, a staycation has provided the perfect solution. Maybe a new hotel opened up down the road from your house that you would love to stay at. Maybe you just bought an RV that you would love to take to the nearby national park. The benefits of taking a staycation are endless, and we will share with you some of the best ones.
And now staycations have become more popular than ever. Due to travel restrictions, border closures, and flight cancellations, going abroad might not be possible or safe. But having been homebound for almost a year, people are craving some escape time to go somewhere new and exciting. And this is exactly where staycations come as the ideal solution for travelers. Instead of hopping on an airplane and going to the other side of the world, people are willing to keep their Wanderlust alive by rediscovering the beauty in their own countries.
The benefits of taking a staycation are endless, and we will share with you some of the best ones.
The Benefits of Staycations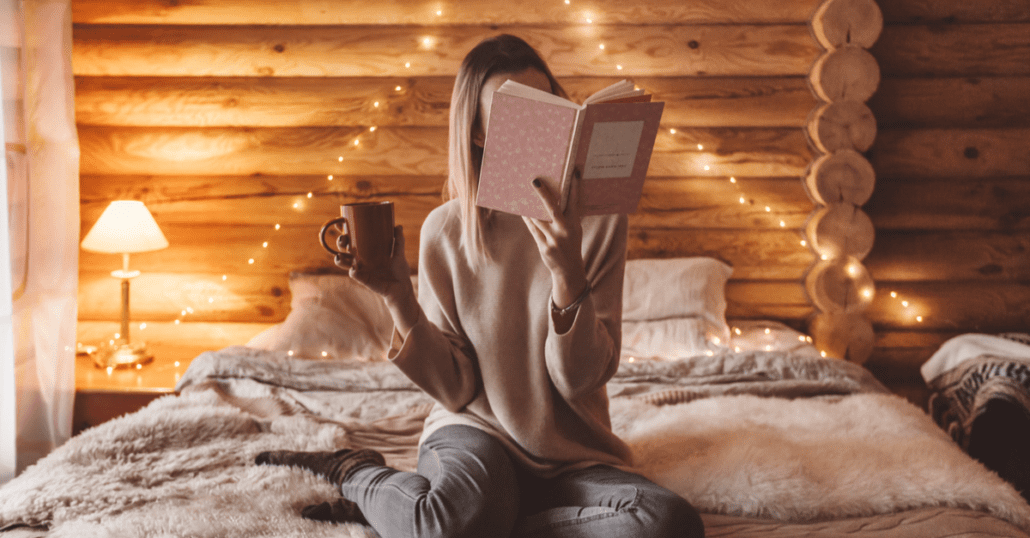 As countries around the world — including Australia and New Zealand —, offbeat destinations within the European Union and more begin to form travel bubbles to boost summer tourism, a new opportunity to experience the benefits of staycations arises. While we could list hundreds of the benefits staycations provide, here are the top 10 that truly make the case for why taking a vacation near home is the perfect solution for travel.
1. Staycations are Affordable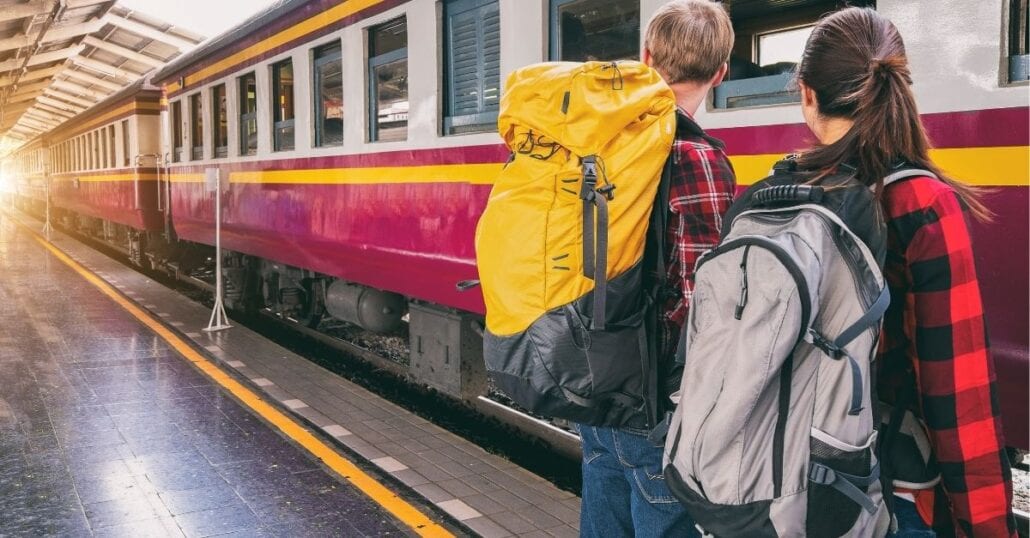 Whether domestic travel or international travel — if you have long-haul transportation involved — your travel bill can spike very quickly. By taking a staycation you can skip the heavy costs that come with traveling across the country or internationally, such as booking flights, accommodation for long periods, transportation, and surprisingly expensive meals at a city you don't know very well, and more.
And since staycations are more cost-effective, you can use that saved money and focus on indulging in fun amenities and activities. Staycations also have a shorter length, and you can also fit them into your weekend, which also means: more money saved.
Find the perfect stay on CuddlyNest at the best price, so that you can indulge in a nearby getaway without having to break the bank.
2. Reduced Travel Time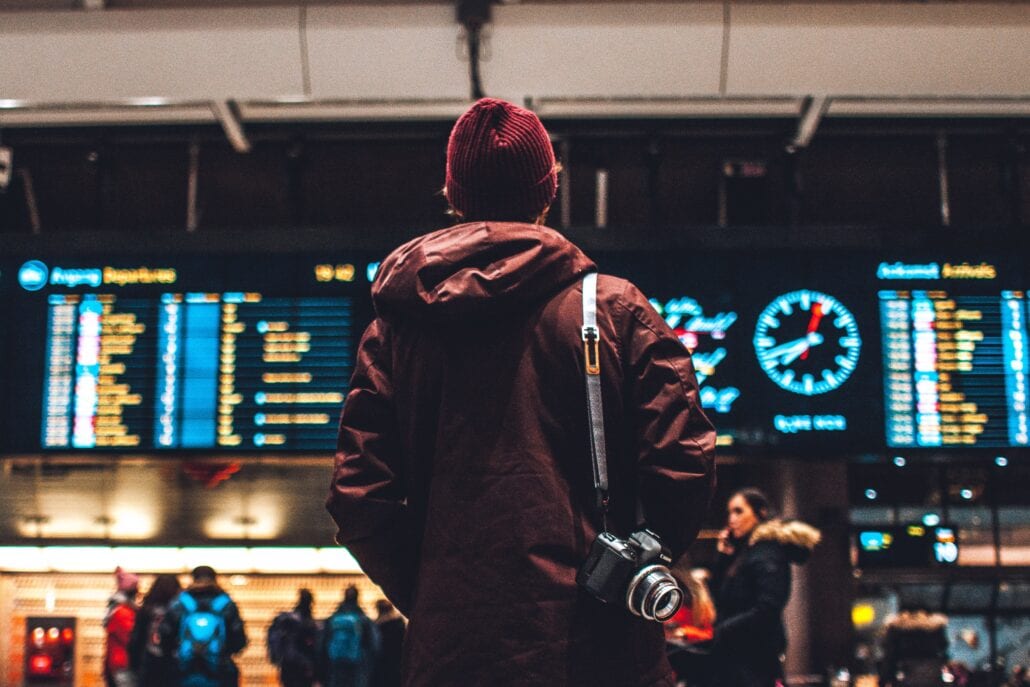 Now that you don't have to hop on long-haul transportation to get to your destination, you can focus on the most important part of your trip: enjoying your vacation. Reduced travel time allows for more relaxing, adventuring, and fulfilling moments during your getaway. Whether that's treating yourself to a nearby day spa or hiking at your county's national park, when you don't have to worry about getting there, stress is eliminated very quickly.
There's also the fact that traveling across the country and internationally requires a lot of planning and organization beforehand. And this can be even more exhausting when you're going to a foreign country. You have to plan your expenses and learn about the local currency, get all the necessary information about the destination's culture, look for good accommodation, look for flights, learn a few words in the local language and so much more. This can, sometimes, add a little bit of stress to your trip, while with a staycation you can be more relaxed about planning or not plan at all!
3. Your Pet Can Come Too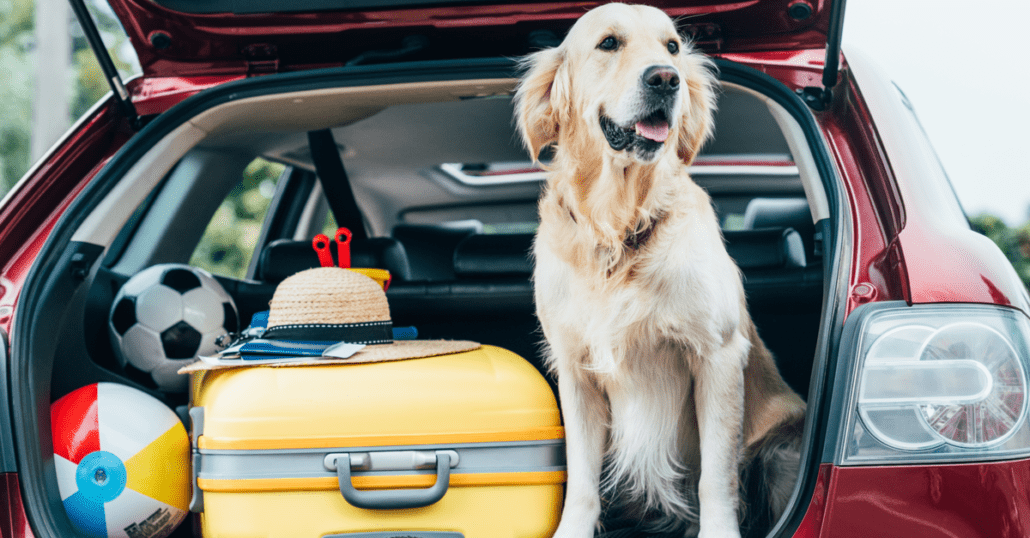 Although many hotels and vacation rentals strive to be more inclusive towards pet visits, when you opt for staycations, that is one thing less to worry about. You can rest easy and comfortable knowing that whatever experience you embark on, your pet can come along with you. Did you know there are certain countries that specifically boast and encourage pet-friendly travel? If you live in the US, Germany, Japan, and several others, then you're in the perfect spot to staycation with your pet.
4. Boost Sustainable Travel in Your Neighborhood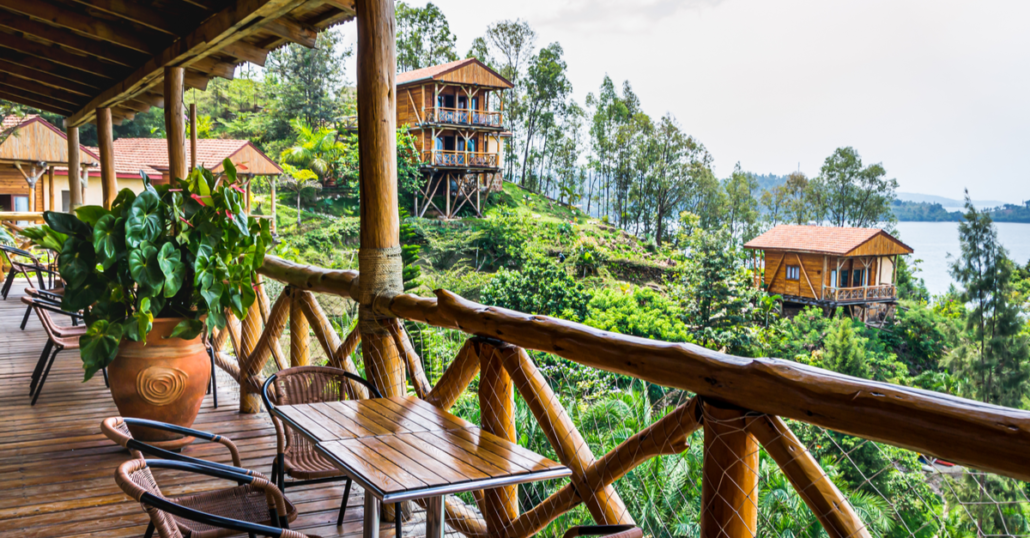 Is there a new restaurant you have been craving to visit? How about a new eco-friendly boutique hotel? Staying near home will not only benefit you but also your local economy. Check out the local food markets, places of interest, and accommodations to help boost your neighborhood's revenue and sustainable travel efforts. Staycations can contribute directly to businesses that rely on tourism and ecotourism in your area. You can help them economically, make a difference, and feel amazing about your getaway for being sustainable.
5. You Can Staycation From Anywhere in the World
While some countries like Australia, the UK, Brazil, Germany, the US, and more are more well-known for their domestic tourism, you can take a staycation from anywhere in the world. Whether you're originally from Rome and have never visited Florence, or are from Hawaii and have never been to Maui, your very own place can offer you experiences you can't get anywhere else.
As hotels, vacation rentals, and businesses begin to open up to welcome visitors again, be sure to check with your local governments and policies to ensure that your staycation is not only the best yet, but extra safe and secure.
6. No Jetlag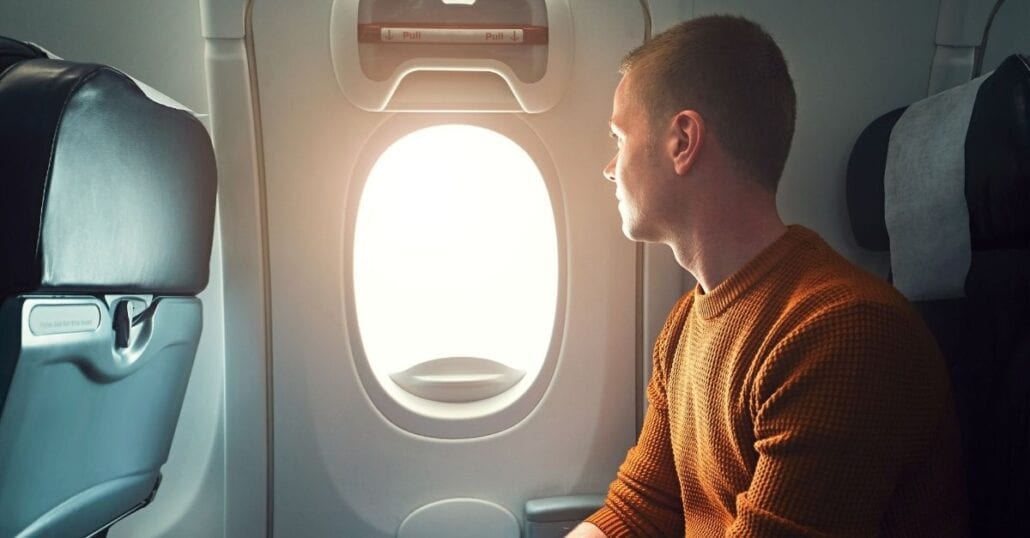 One of the worst parts of taking long flights is the jet lag. It may make it hard for you to fall or stay awake, which can make you tired and crampy during your trip. Jet lag happens when you fly across one or more time zones and can also cause a lack of appetite and weakness. And even though the jet lag isn't something serious to worry about, it can definitely play an impact on your trip.
Fortunately, if you travel somewhere nearby, you won't be crossing timezones, which means you'll probably feel well-rested and ready to enjoy your vacation days.
7. Rediscover the Beauty in Your Country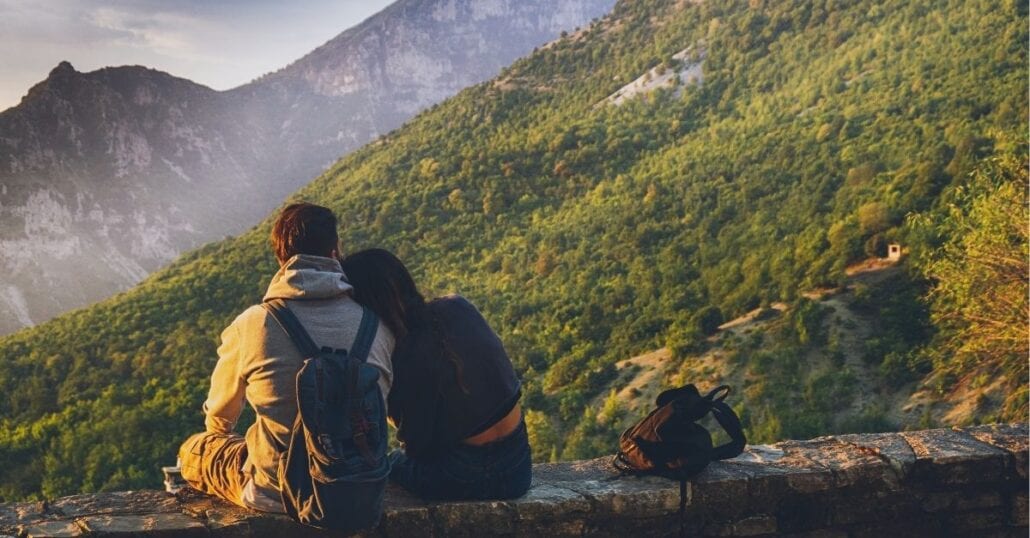 The thing is: sometimes we're so caught up in going abroad and traveling somewhere far away, that we forget about how beautiful our own country or city can be. This is why going to a place nearby might give you the chance to feel like a tourist in your own place. You can appreciate things through a new perspective, and discover hidden gems you didn't know existed: a bar with exceptional craft beer, a bakery with the most delicious croissant in town, a new art gallery, or a lush verdant park ideal for a picnic with the family.
8. You'll Feel Refreshed and Recharged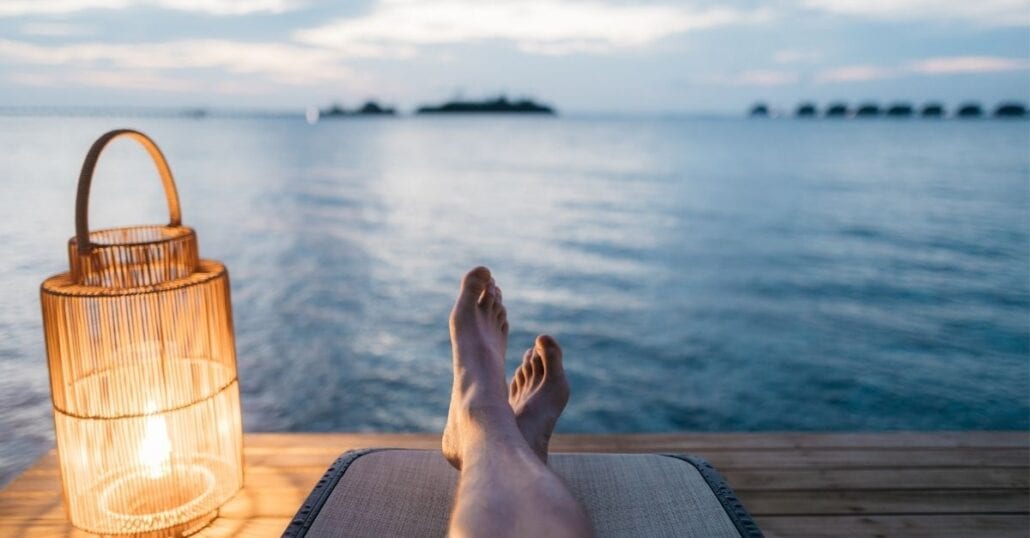 Do you know that feeling of coming back home more tired than when you left for a trip? Well, on a staycation that's unlikely to happen. First of all, because you won't suffer from jet lag and accumulated pre-travel stress. Second, because a vacation to a nearby city usually happens at a slower pace, as you don't feel that intense urge of seeing and doing everything. Since you're already close to home, you can just enjoy and relax on a nice trip, without having to worry too much about checking all the items on your bucket list.
9. Great Fit for Short Breaks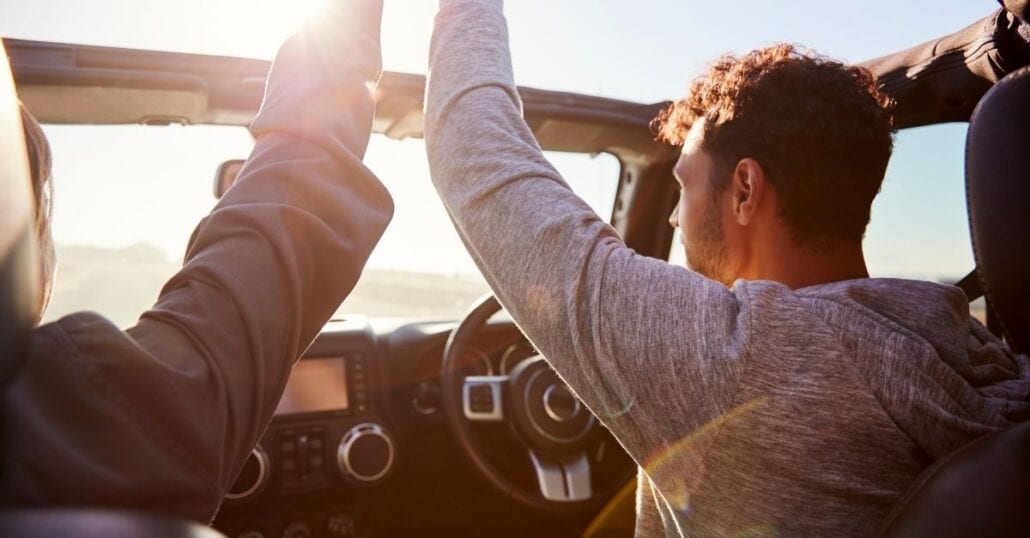 Almost every traveler knows the feeling of wanting to get away from the world, and just go somewhere different for a few days. The thing is: traveling is not always possible when you have to work, and this is where a staycation comes in handy. In case you're desperate for some traveling, but can't skip work, a good idea is to get away just for the weekend. You don't even have to go far away from home. Stay at a cool hotel, order room service, and spend a few days disconnecting from everything.
10. More Quality Time with Family and Friends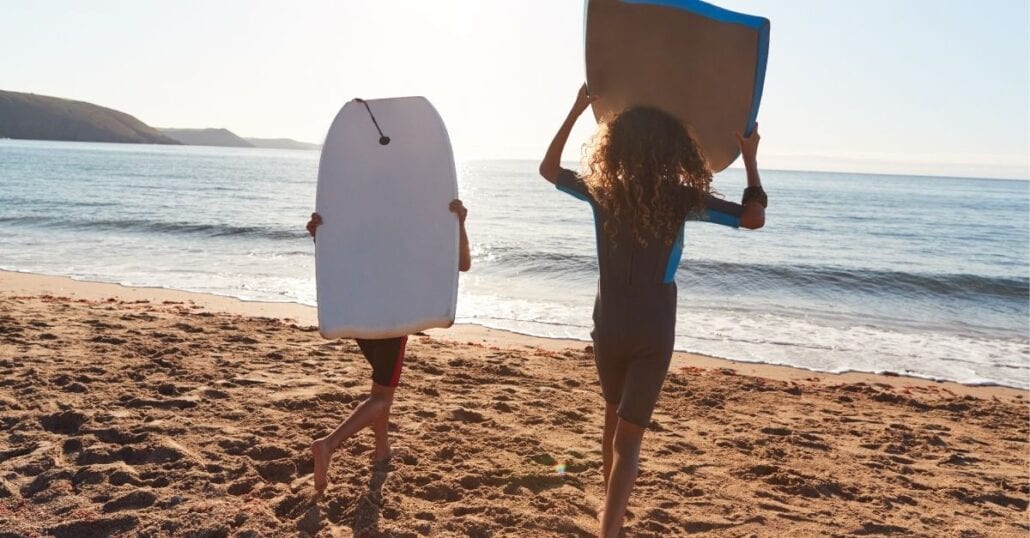 Whether you're going on a road trip with your kids, camping with friends, or spending a romantic weekend at a boutique hotel, a staycation is a great way to reconnect with loved ones. Because you spend less time stressing about flights, planning, car rentals, and currency exchanges, you can focus more on having quality time with the special people in your life.
Great Staycation Ideas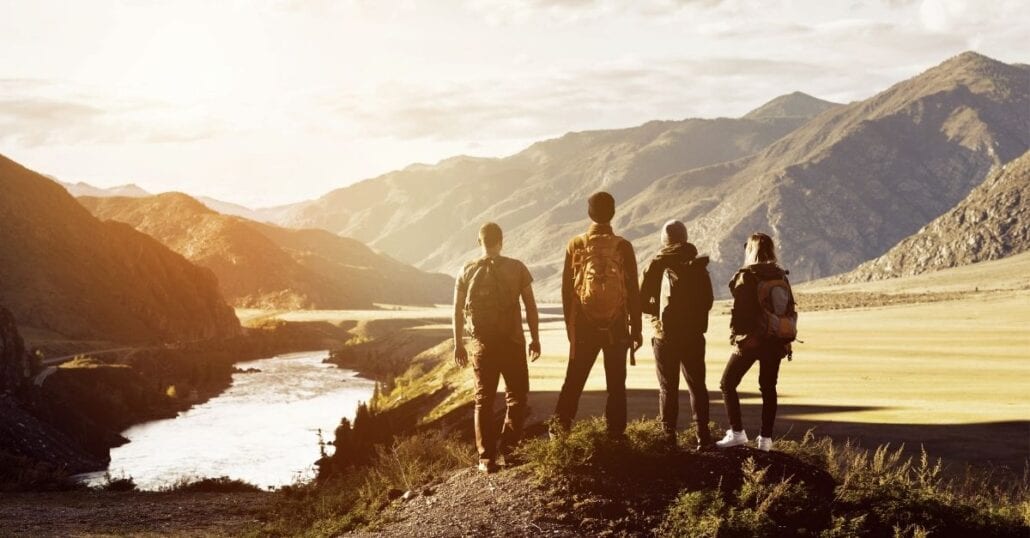 It doesn't matter where in the world you live, there's probably a great destination for your next staycation. The best tip to have a great vacation is to be creative and understand what you're looking for.
If what you want is to have a memorable vacation with family, you might wanna take the kids on a road trip to a nearby city. During the summertime, you can rent a big house with a pool and a big backyard, and cook some of your family's favorite dishes. How about having a picnic or a Sunday barbecue? If it's fall or winter, you can ditch the house with the swimming pool and go to a cozy cabin in the woods for the weekend. Play your kid's favorite board games, and curl up by the fire while drinking hot chocolate.
Another idea for families is to go to a hotel staycation in your own town. It still offers the excitement of a new place, but it saves you from the hassles of an international trip. And there's a multitude of hotels that suitable for family-friendly vacations by offering a set of amenities and seasonal activities which kids will like.
In case you need to get away from it all for some recharging and relaxation time, a great vacation idea is a book a room at a nearby spa-hotel. You can leave the kids at home and go by yourself, take a few friends or go with your significant other. Make sure to enjoy some rejuvenation treatments, and leave all the worries behind you.
Anything that involves food is pretty much amazing. And a great vacation idea for foodies is to gather with friends and book a home in a nearby city, where they can cook their favorite dishes during the weekend. You can also organize a cooking battle or themed dinners with your friends.
Adrenaline-seekers: why not make your move into the wilderness and go hiking or trekking at the closest National Park? You can engage in your favorite outdoor activities and dose up on some adrenaline.
Traveling within your country doesn't have to be boring, and you don't have to feel like you're constantly stuck at home. There are several vacation options suitable for every type of travelers. You can either stay at a hotel within a walking distance of two blocks from your home or rent a big apartment in a town located miles away from where you live. The possibilities are infinite.
Plan Your Next Steps
As July begins and travelers prepare to explore again, CuddlyNest wants to remind all wanderlusts to practice safe travel and continue to follow CDC and WHO guidelines and recommendations. Tour and sightseeing company, Headout is providing travelers with up to date information on what attractions are reopening, and where, allowing you to plan things to do during your staycation and future long-distance vacation. We can't wait to travel the world with you again.
Looking forward to planning a summer staycation with CuddlyNest? Let us know where you are from and we will help you find the perfect staycations at the best price.
Browse. Book. Stay.
CuddlyNest provides all accommodations to all travelers at the best price. Find unlimited travel inspiration on our blog and social media channels.
Here are some curated readings for you:
How To Travel From Home
The Benefits Of A Vacation
Virtual Tours You Can Take From Home